These three luxury Arizona resorts all have one thing in common, they are fantastic and affordable. Why spend $750 per night at a resort when you can get a similar experience for a quarter of the price? Whether you're looking for contemporary accommodation with world-class dining or a vintage-style ranch with exhilarating excursions out into the desert, we've got you covered.
No matter the time of year, Arizona is one of the best vacation destinations in the U.S. Home to one of the seven natural wonders of the world, tourists from all over the planet flock to The Grand Canyon State to see its many natural attractions, partake in a wild excursion or two, and enjoy the unique southwestern culture and cuisine.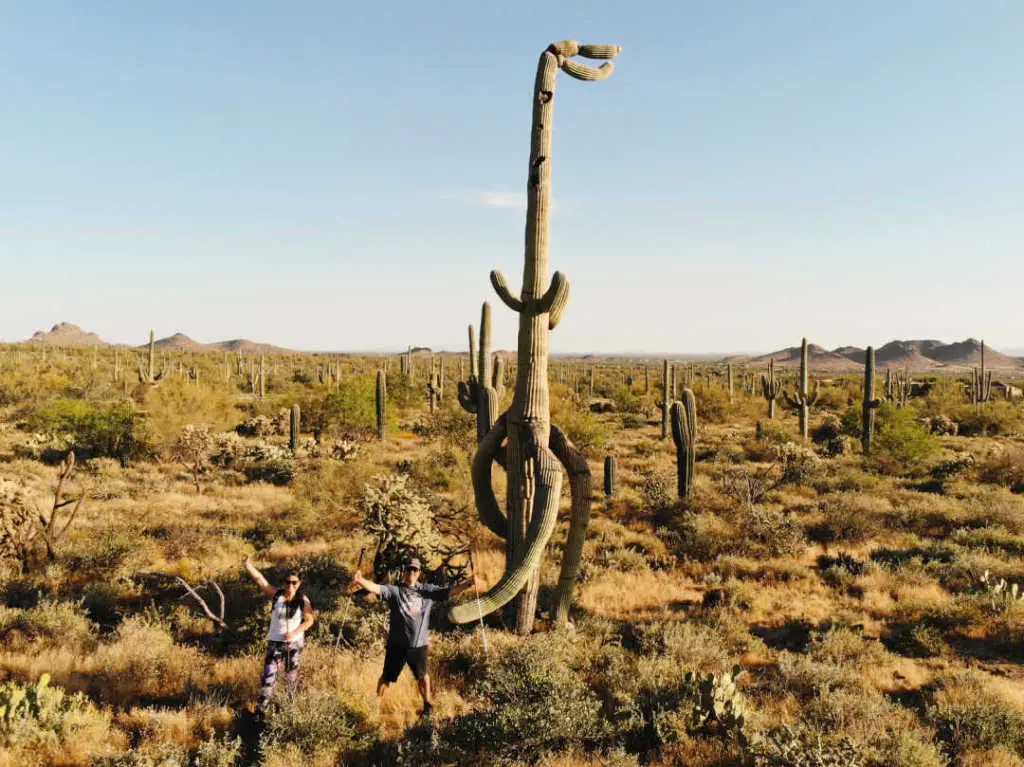 While northern Arizona is brimming with canyons, rugged-red rock, and Route 66, southern Arizona's Sonoran Desert landscape is bejeweled with saguaro cacti and thrilling wildlife. We remember the moment we saw our first saguaro, the "Kings of the Sonoran Desert," driving south from Flagstaff. Coming down from the Colorado Plateau and transition zone, it was shocking to see the landscape change from woodlands to the cacti-covered basin—it was an astonishing experience, and one we both vividly remember.
Each time we've visited southern Arizona, we've grown increasingly fond of the saguaro. For us, it radiates a sense of both peace and energy. In fact, the more time we spend surrounded by saguaros the more we appreciate how extraordinary each one is—check out this one shaped like a T-Rex dinosaur.
Sonoran Desert
Travelers from all walks of life come to Arizona. While some seek out the warm weather and high society, others seem to be searching for something more, perhaps a spiritual awakening.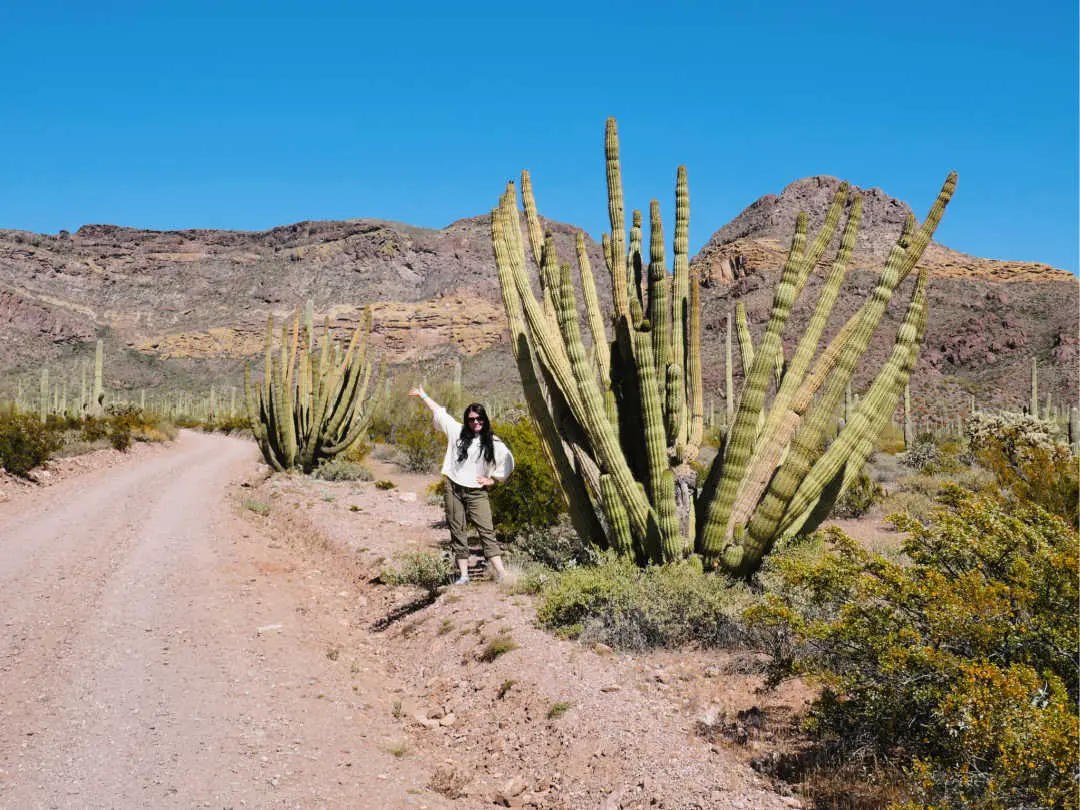 From personal experience, there is some abstract soul-cleansing element that takes place in this area of the world—we're not sure if it's the tranquility or the insanely hot climate which allows the body to sweat out the toxins. Regardless, some metaphysical experience can happen here if you're open to it.
3 Luxury Arizona Resorts
After spending several months exploring Arizona, it's no secret that we've grown fond of the Sonoran Desert, especially around Tucson where there's always something amazing to see. One of our favorite areas to enjoy the great outdoors is the Sabino Canyon Recreation Area. While you're not likely to spot a mountain lion, during our short months we've seen rattlesnakes, javelina, bobcats, tarantulas, mule deer, scorpions, and owls—nature is spectacular here. For this reason, we find it to be the best destination to take a resort vacation.
Below are the three best affordable luxury Arizona resorts to visit on your next holiday.
1. Hacienda Del Sol Guest Ranch Resort
With mountain views from just about every viewpoint and an endless sea of saguaros, Tucson is our favorite vacation destination in Arizona. Furthermore, the 350 days of sunshine, distinguished Spanish-style architecture, a multi-layered food culture, and outdoor experience make it the ultimate destination for fun and adventure.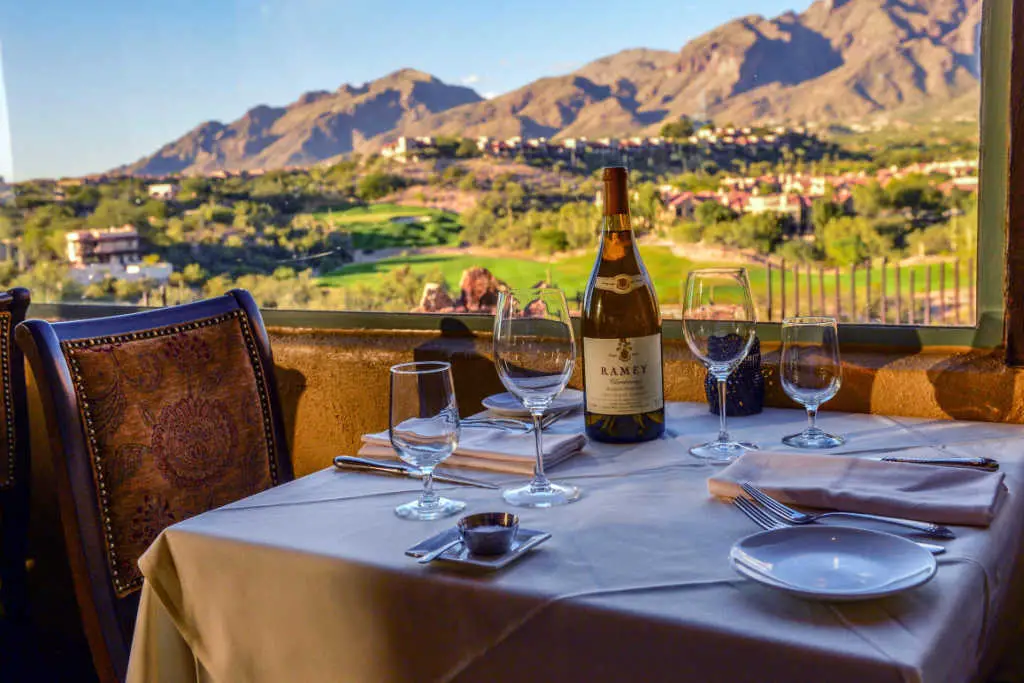 Hacienda Del Sol Guest Ranch Resort is situated in the Catalina Foothills, one of the prettiest parts of Tucson. The resort is a member of Historic Hotels of America—it was a popular getaway for Hollywood royalty during the 1940s and 50s. Today, guests enjoy the luxurious yet relaxing setting, all with an authentic southwestern twist.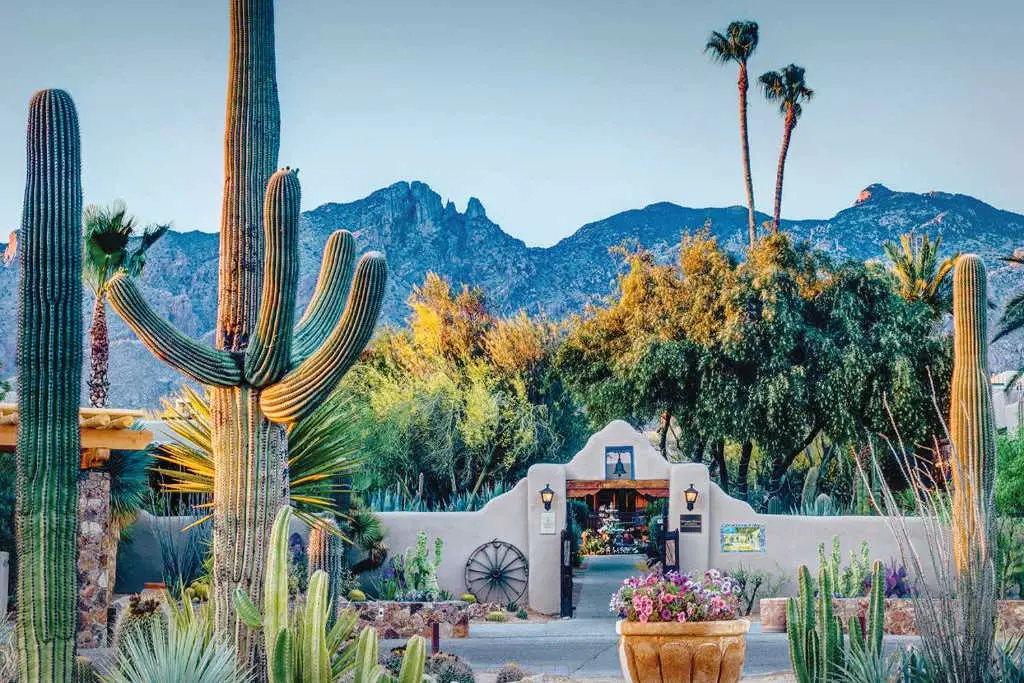 Accommodation options include standard guest rooms, suites, and casitas (one or two-bedroom cottages). In a word, the view from the rooms and the pool decks is epic.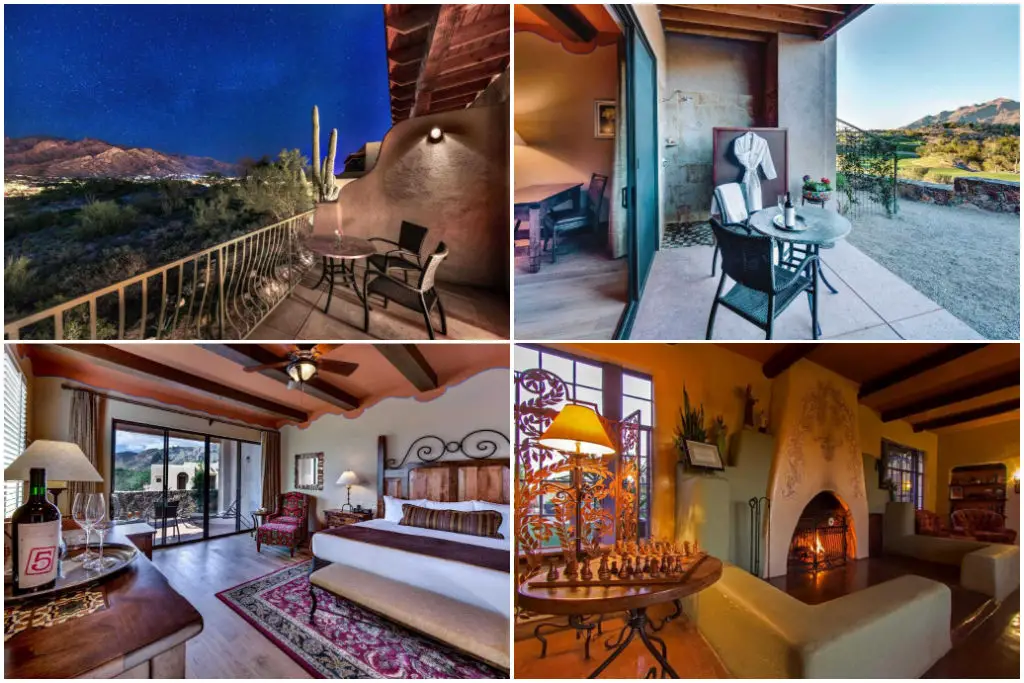 While swimming in the pool or unwinding in the hot tub, guests have a stunning panorama of the Santa Catalina Mountains. Other amenities include healing botanical gardens, a rejuvenating spa, a fitness center, a cocktail lounge, and an award-winning restaurant, The Grill at Hacienda Del Sol, with a massive wine collection.

Ideally located, some of the best attractions in Arizona are only a short drive away. For example, a few of our favorites include the Sabino Canyon Recreation Area, the 27-mile Mt. Lemmon Scenic Byway, and the Arizona-Sonora Desert Museum, Arizona's second most popular tourist stop, only behind the Grand Canyon.
Hacienda Del Sol Guest Ranch Resort – Check Availability
2. Sheraton Grand at Wild Horse Pass
Surrounded by natural beauty, and only 20 miles south of Phoenix is the Sheraton Grand at Wild Horse Pass. Named after the wild horses that occasionally frequent the area, this hidden gem in the Sonoran Desert radiates luxury. Newly renovated with a blend of Native American motifs and earth tones, this hotel has the wow factor expected from one of the best luxury Arizona resorts.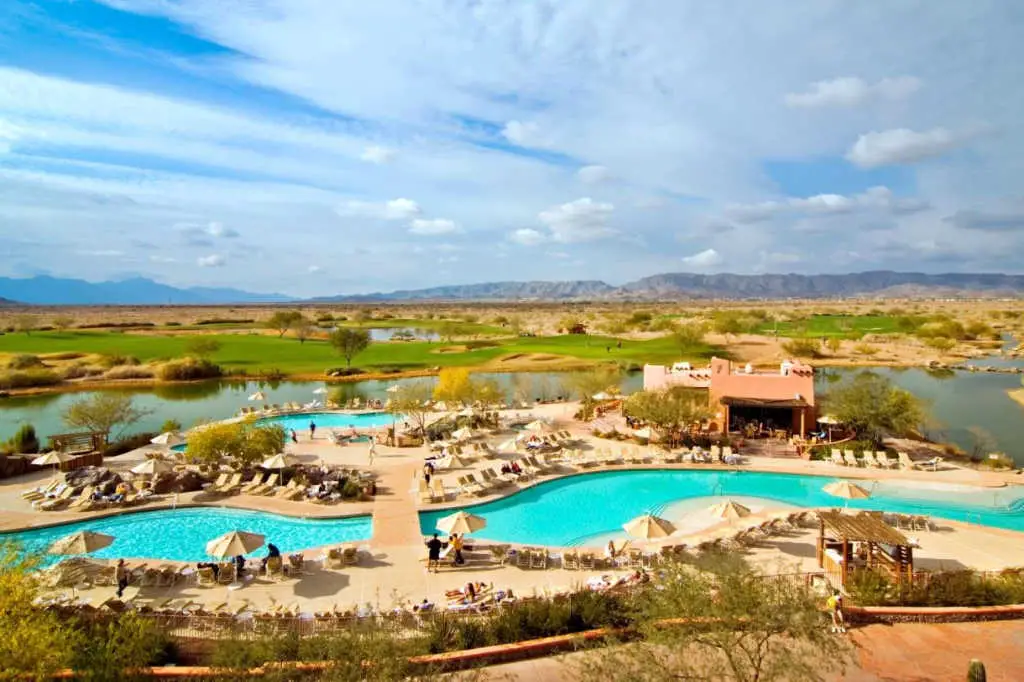 Located on the Gila River Indian Reservation, the 500-room hotel focuses on incorporating Native American culture into all aspects of the resort. For example, the Aji Spa features a "thoachta" treatment, which utilizes ancient Pima (Akimel O'otham) techniques and light touch.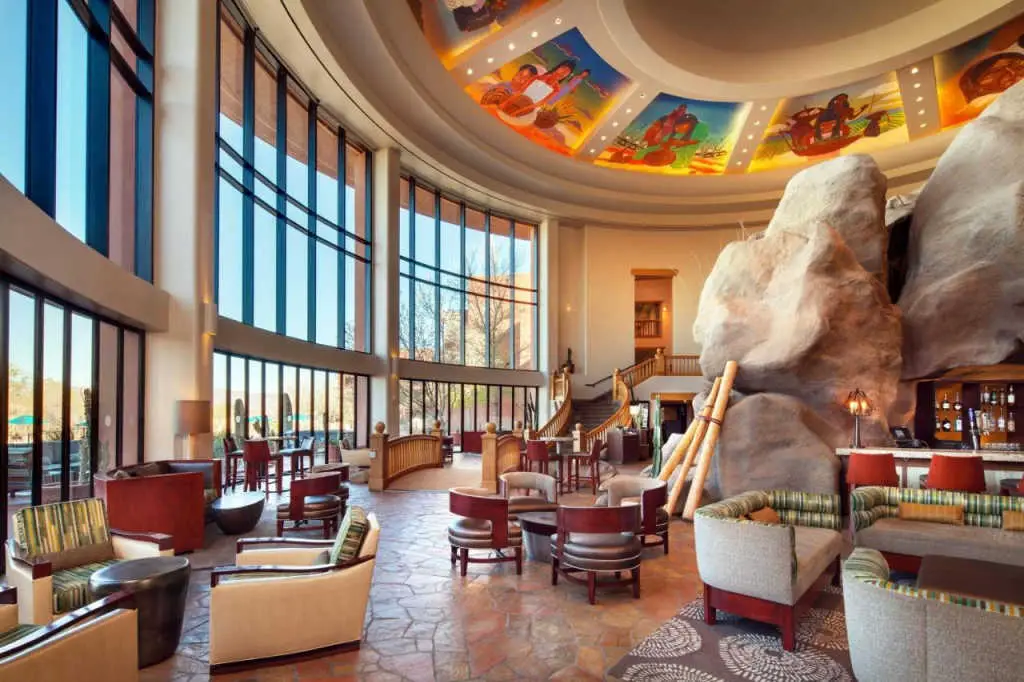 The luxurious atmosphere and Native elements make the resort feel unique, unlike anywhere else on the planet. For instance, depending on the season, the resort's cultural concierge recommends activities such as storytelling, bread and jewelry making, and horseback riding on the reservation.
Amenities and Highlights
The best Arizona luxury resorts provide guests with all the amenities that they desire. Without a doubt, this is where the Sheraton Grand at Wild Horse Pass does not disappoint. For one thing, guest rooms and suites feature private terraces or balconies, pillowtop mattresses, and room service.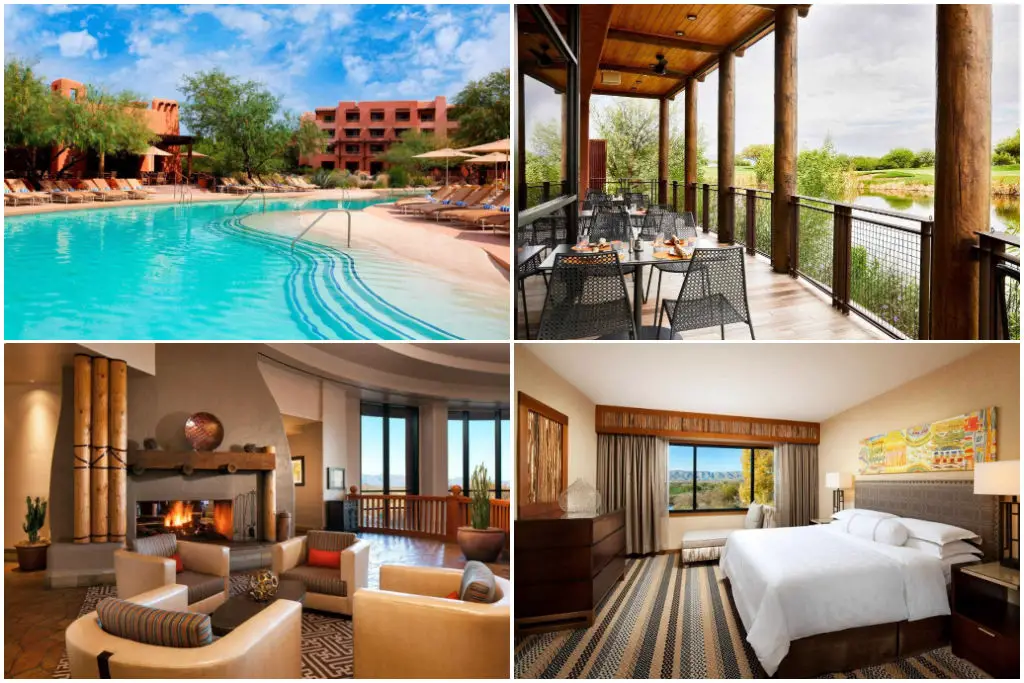 Enjoying the property is easy. With four pools, a 111-foot water slide, tennis courts, an equestrian center, a 36-hole Troon-managed golf course, and the only five-star restaurant, Kai, in the state—odds are you'll never want to leave. Also, guests looking to test their luck may wish to visit the neighboring property, Gila River Resorts and Casinos.
Sheraton Grand at Wild Horse Pass – Check Availability
3. The Wigwam
Located just 20 minutes from downtown Phoenix, The Wigwam offers a classic American vacation vibe—it feels like old money. With an interesting history, tall palm trees, and manicured lawns to a T, this resort protrudes classy.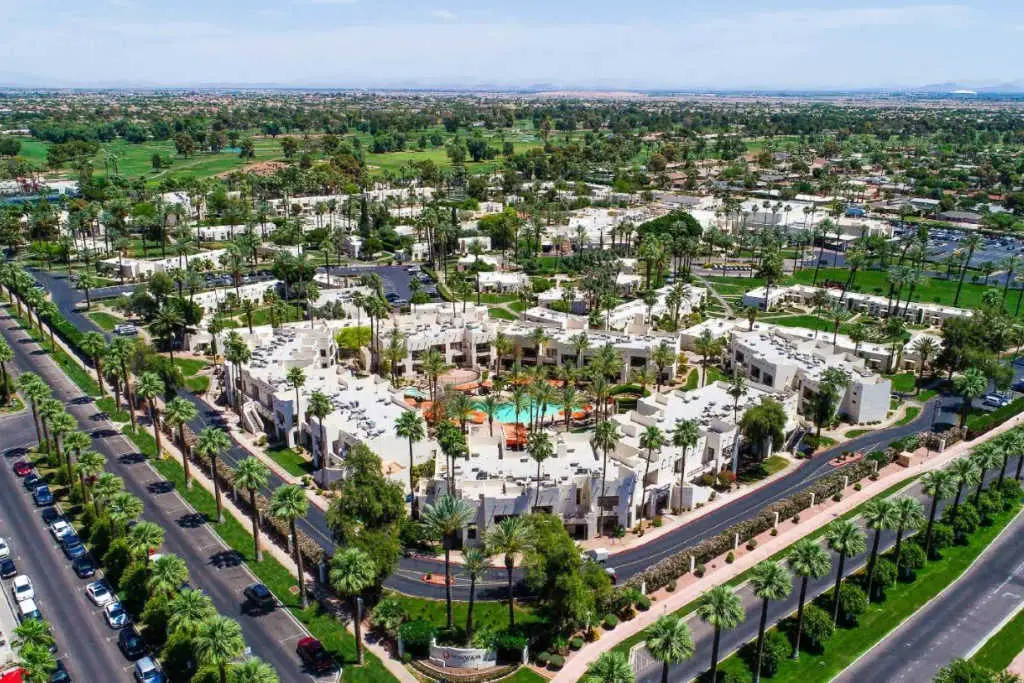 While The Wigwam may not have the legendary views of the other two resorts on the list, it makes up for it with its golf courses and spa. The three onsite championship golf courses make for 54-holes of paradise golfing heaven and the LeMonds Aveda Salon is out of this world. There are even three couples suites.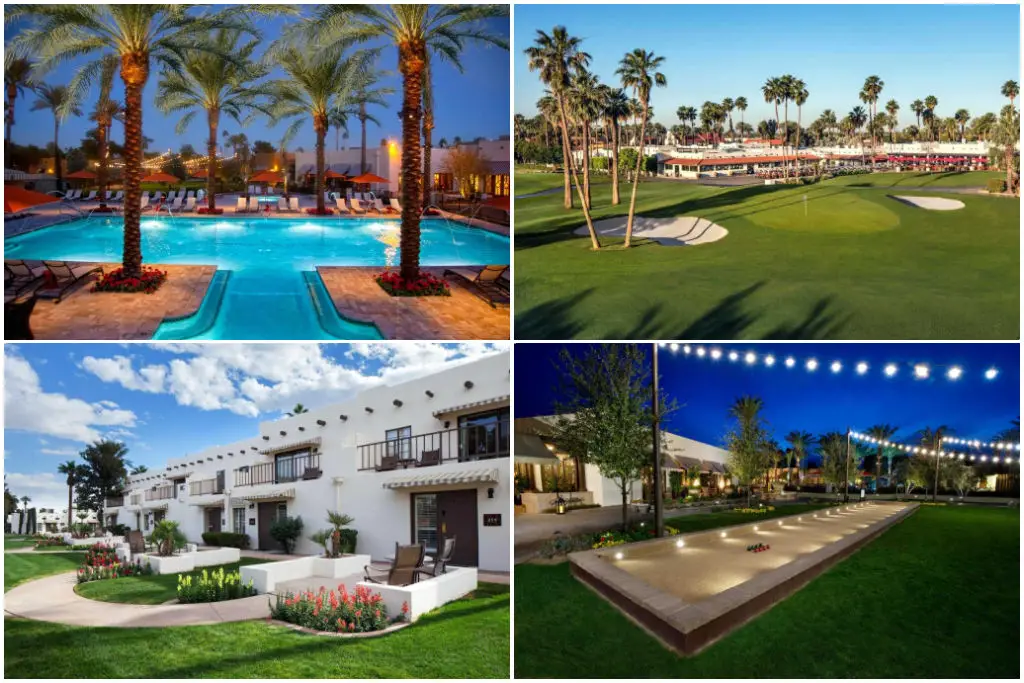 Guests may choose from luxuriously appointed standard rooms, suites, and casitas. Some have fireplaces as an option. Golf fanatics will enjoy the units positioned along the fairway.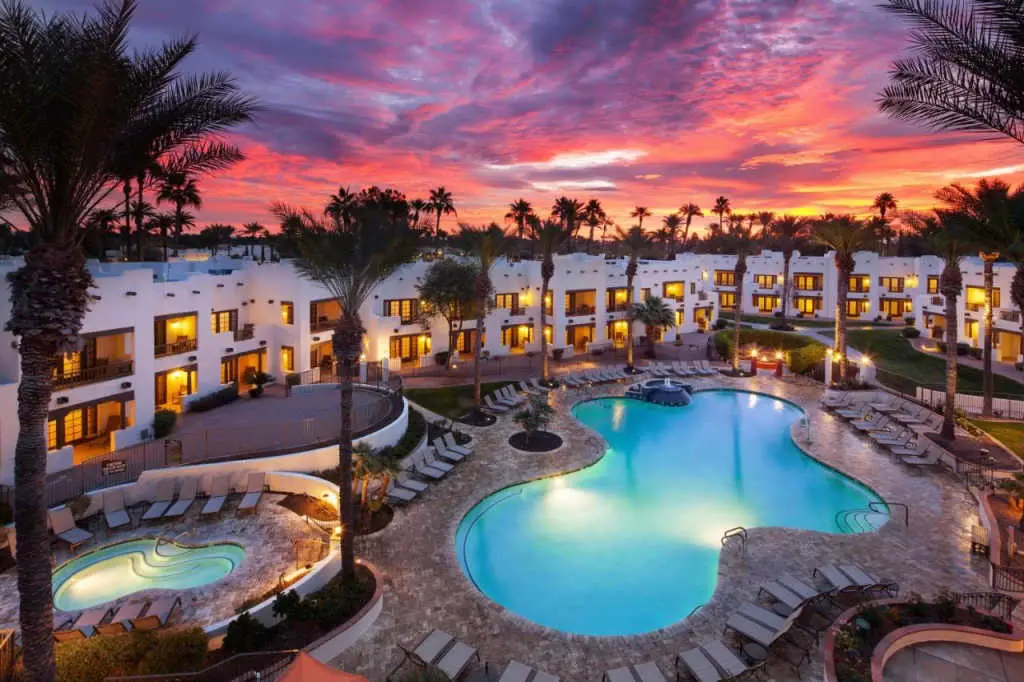 Other amenities include four restaurants including Litchfield's which is award-winning, nine tennis courts, and three swimming pools, one with a slide. With over 100 years of perfecting service, The Wigwam is the type of resort you bunker down for a week or two to escape from the chaos of the world.
The Wigwam – Check Availability
We Need Your Help
Did you find this article helpful? If so, bookmark it and when you're planning your next vacation click on any of the links below before finalizing reservations. You'll get the best price, we'll earn a small commission, and you'll help support future articles.
Thank you!