It is an unusual predicament when you must learn how to travel with a fish. Fish are very fragile and do not transport easily. However, there are instances when pet owners must travel, relocate, or move to another home. It is important to take the proper measures to ensure fish safety—whether traveling by car or plane.
There are a few essential things to consider when learning how to travel with a fish. First, as a soft guideline, fish can survive in a plastic transport bag for up to 7 to 9 hours. It is difficult to provide a clear safety timeframe because many factors come into play. For example, the size of the bag, the air and water temperature, and how airtight the bag's seal is can all influence fish safety.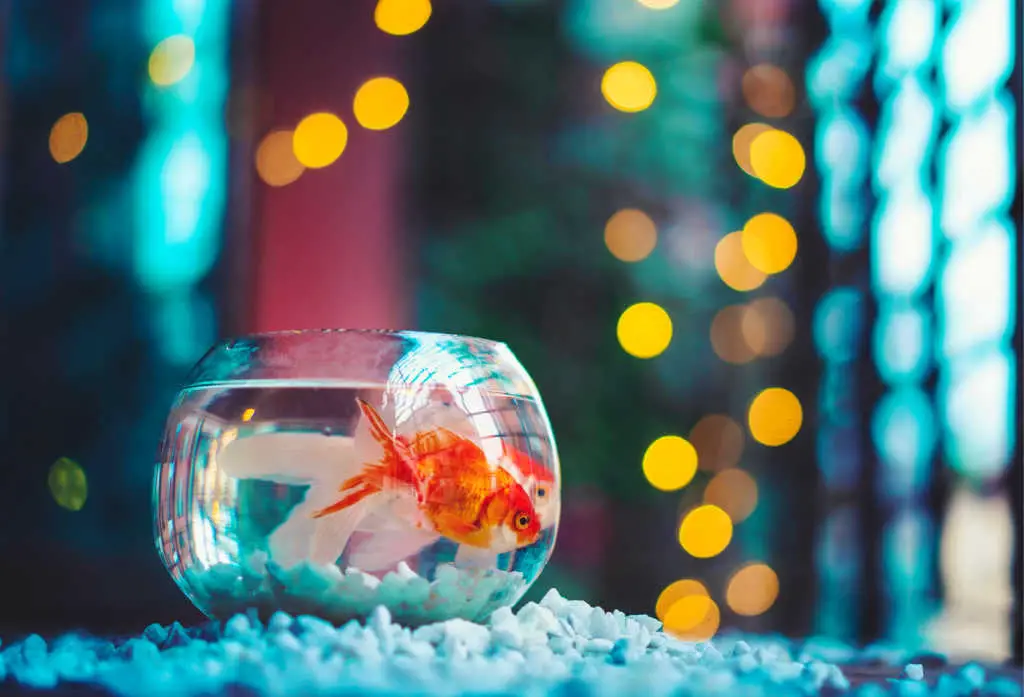 How to Travel With a Fish
Below are five essential guidelines to take when traveling with a fish:
Fish can travel for about 48 hours before you risk their survival.
Do not feed your fish for 24 to 48 hours before traveling.
Depending on your mode of transportation, use plastic bags or clean plastic containers (the best ones are listed below).
Fill the leakproof/airtight transport container 1/3 full using tank water, not tap water. Leave 2/3 of the bag/container empty. The remaining space will supply supplemental oxygen.
Keeping your fish in a dark place causes less stress because fish are inactive at night.
Below, we'll discuss how to travel with a fish by car and by plane.

Preparing Fish For Travel
Before you travel, avoid feeding your fish for 24 to 48 hours to prevent contaminating the transport water. Depending on the species, fish can survive for about two to three days without food, however, much of it depends on the underlying health of the fish. Do not feel the need to open the bag and add food. Remember, a fish should be the last item you pack and the first thing you unpack.
How to Pack a Pet Fish
The length of the journey and whether the fish will travel by car or plane will dictate how it should be packed. Also, if traveling internationally, you will need to figure out the customs laws before departing.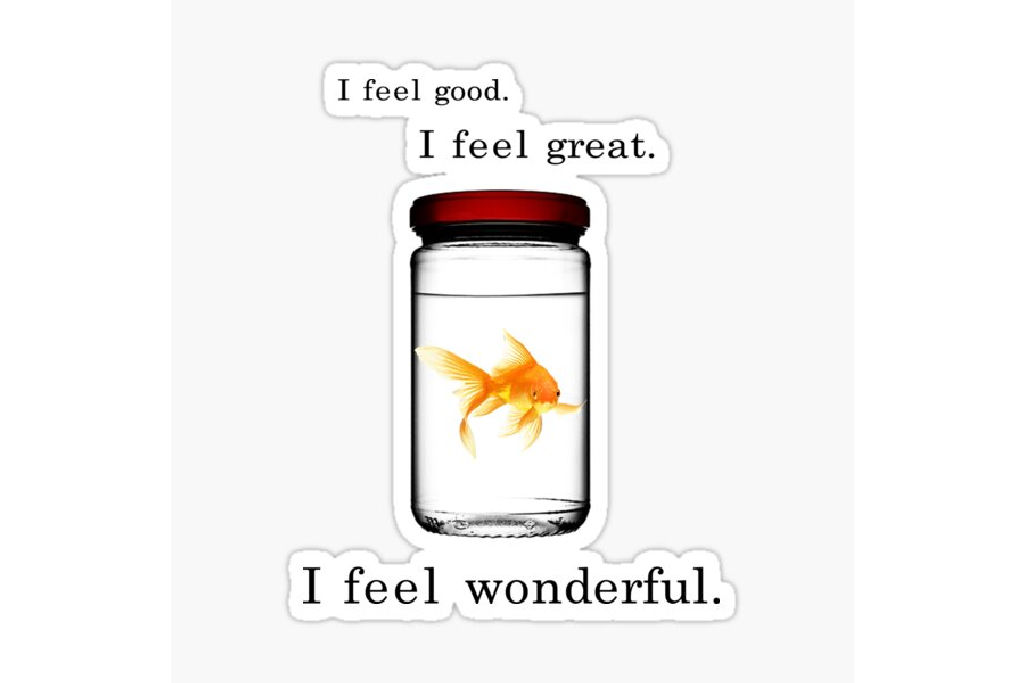 Traveling With Fish By Plane
The TSA offers some guidance on how to travel with a fish. TSA regulations allow for live fish to board planes after security inspection for domestic flights. Fish must be placed in a clear, spill-proof container. Fish are not permitted in checked luggage. Before your flight, it is advisable to contact your specific airline to see if there are any special requirements for fish travel.
💰 Budget Tip: Check out WayAway—a new flight aggregator platform that provides travelers with the best rates on airline tickets. Users can also purchase the WayAway Plus membership plan, which gives cashback on flights, accommodation, car rentals, tours, and more. We saved a ton of money using WayAway!
Generally, the TSA agent will inspect the bag or container to check that the fish is alive and swimming. If this is the case, they will know that the fluid is water and not any dangerous or flammable liquid. As fish are not a common travel item, allow yourself extra time before your flight to allow for the inspection. There is no limit on the amount of fish as indicated by the TSA tweets below.
Spill-Proof Container
While it is possible to bring special airtight bags made to transport fish on flights, we don't recommend doing this. The safest way to bring a pet fish on a plane is with this clear Rubbermaid tall plastic spill-proof container. Once the fish is placed inside of the clear container, place the fish in this small insulated bag—when you reach security, simply take the clear container out of the insulated bag.
For longer journeys, be sure to bring this small ladle to add oxygen to the water by aerating it⁠—ladle the water from the container and raise it about six inches, and slowly pour it back into the aquarium. Also, if any time during the journey your fish is spending an abnormal amount of time near the surface this most likely indicates that there is not enough oxygen in the water—begin the aerating process as stated above.
Finally, attach this thermometer to the clear container to track the temperature. Depending on the length of the journey, it may be worth considering options to adjust the temperature through the use of instant hot/cold packs.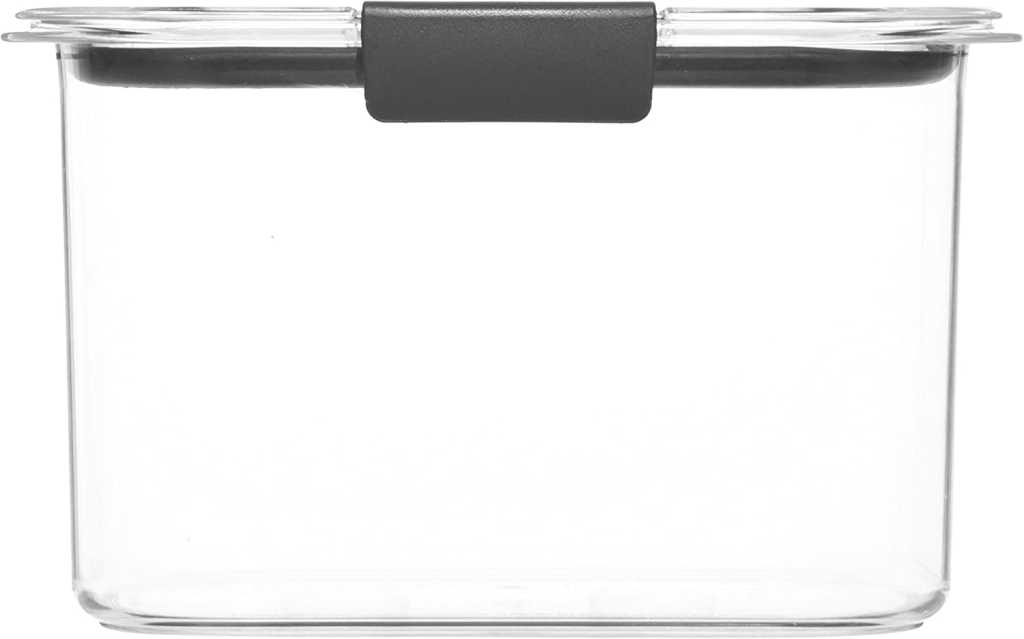 Boarding the Plane
Upon boarding, situate the fish in a place where there will be the least amount of movement. For example, the fish can be placed under the seat in front of you, on your lap, or inside the overhead bin. Moreover, you may consider bringing a travel blanket to cover the container to prevent anxiety or to protect it from sitting on too cold or hot surfaces.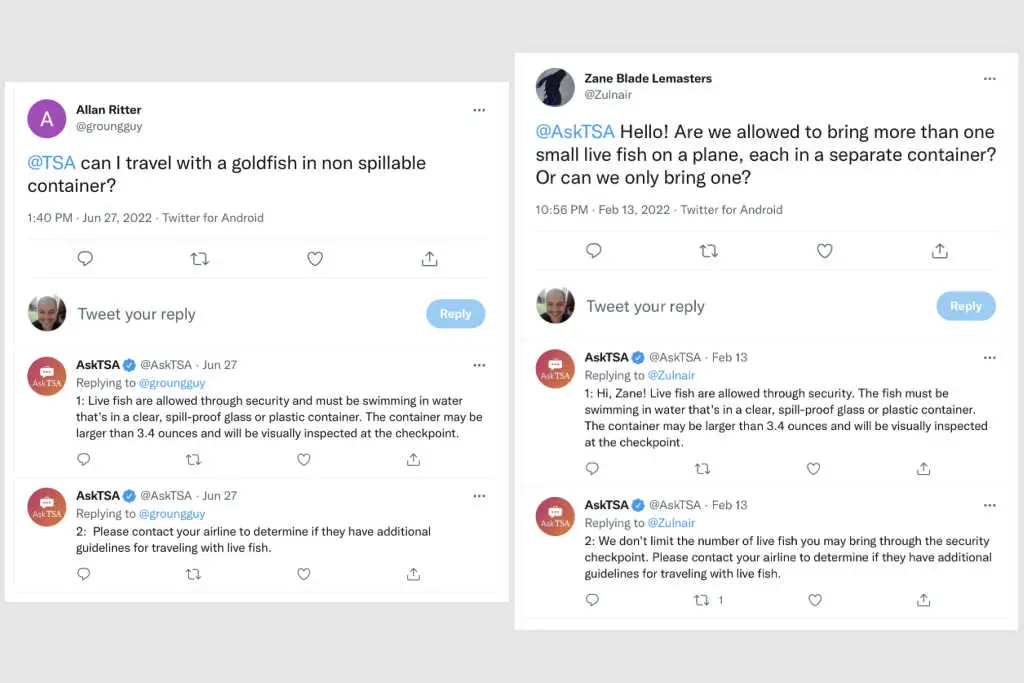 Rules are different for international flights due to customs regulations. You will need to check the rules for importing and exporting fish for each country's airport security that you pass through.
Read: 5 Ways to Occupy Your Pet While Waiting for a Flight
Traveling With Fish by Car
The main difference between traveling with fish by car versus plane is that it doesn't need to be in a clear see-through container. When traveling by car, the temperature will be the most important factor when transporting your fish. To clarify, great fluctuations in water and air temperature can be harmful to aquatic pets.
For short distances or only a couple of hours, a special plastic bag made to transport fish will work. It is best to double bag the fish and secure the top with a rubber band to prevent water leakage.
However, the best and safest method for vehicle transport is to place your pet fish in a bag or container and then into a hard insulated cooler to prevent temperature fluctuations. Place the cooler on a flat surface in the vehicle. Keep the fish in the cabin of the car, where your ventilation system regulates the temperature.
Any live plants should also be bagged with tank water to protect the natural bacteria and attempt to keep the tank's conditions as similar as possible.
How to Travel With a Fish by Bus or Train
Currently, pet fish are not allowed on Greyhound or Flixbus, or Amtrack trains. Greyhound and Flixbus only allow service animals onto their buses.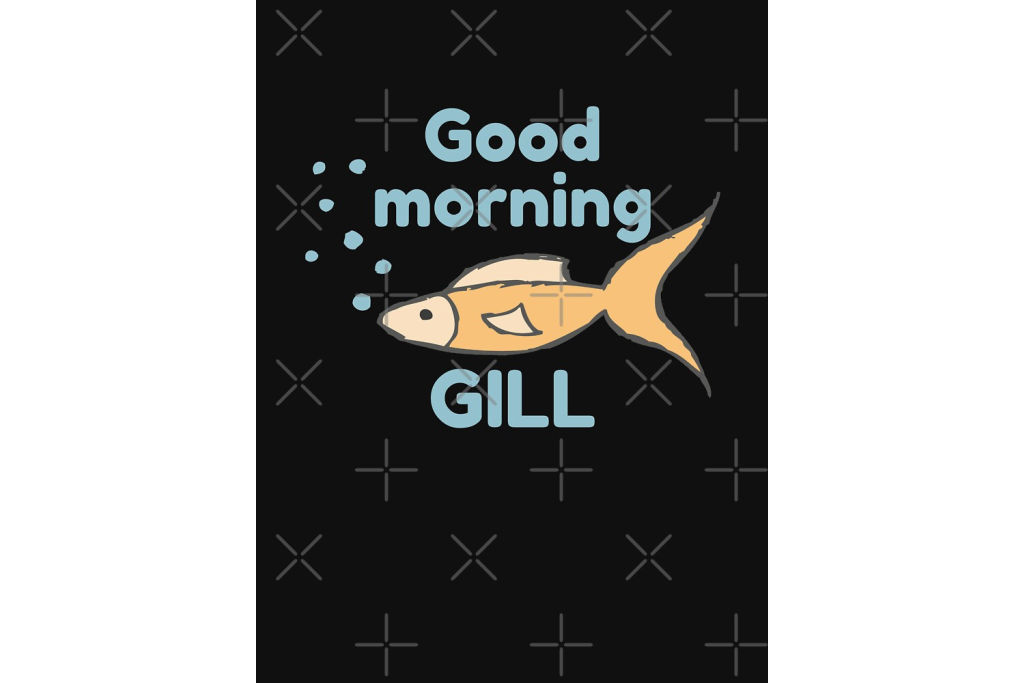 Amtrack, on the other hand, will allow cats and dogs up to 20 pounds (combined weight of pet and carrier) on most routes lasting no more than seven hours. Pet fish are not allowed on Amtrack, however, all service animals are allowed. While a pet fish may be considered a comfort animal, unfortunately, Greyhound, Flixbus, and Amtrack do not designate emotional support animals as service animals.
Fish Supplies Needed for Traveling
Other than the bags, coolers, containers, and blankets listed above, if you want to be extra cautious you may want to consider adding pure oxygen to the water. Pure oxygen can be added to the plastic bag or container although some fish owners claim it is hard to find in retail shops. You should contact your local pet supply store or veterinarian before pursuing this route as both too little and too much oxygen can be harmful to fish.
For larger aquariums, the best option is to use a new 5-gallon utility plastic bucket. Fish don't need a lot of room but it should be enough for them to move around comfortably.
Only fill the container with 1/3 water from the tank and leave the remaining space open for oxygen. Do not use tap water. Use water from the top of the tank where it is the cleanest and free from feces that sink and carry harmful bacteria.
Rocks or any objects should not be placed into the container with the fish. Do not place multiple fish into one bag or container as each fish needs its sack. For fish with sharp fins, a clean plastic container could also be used for sturdy transport.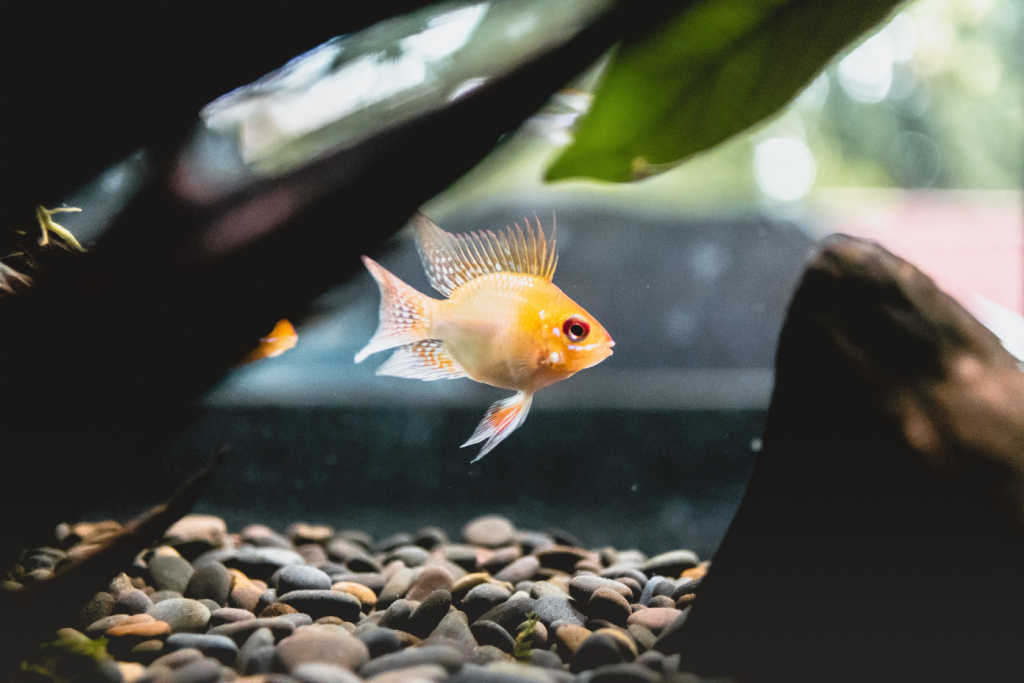 Lastly, keeping the fish in a dark state will be less stressful because fish are inactive at night. Cover the container with a dark sheet or travel blanket to simulate evening hours.
Arriving at Your Destination
Upon arrival, taking care of your fish should be the priority. If the fish were transported in plastic bags, place the bag on top of the tank water. Allow the temperature of the bag to regulate to the temperature of the tank. However, if the fish is in a container or bucket it should first be placed into a bag and then put into the tank where it can acclimate. Finally, if the tank is empty, the water from the bag, container, or bucket can be poured directly into the tank.
Safe travels!