There are several fun family things to do in South Padre Island which is why it's a great family vacation destination. While we've all heard good things about the beaches, there's actually more to do on the small island than you may think.
Great Family Beach Budget Vacation Destination
Attracting both families and couples, South Padre Island is an ideal beach budget vacation destination. Although spring breakers take over the month of March, for the rest of the year accommodations typically lie vacant. As a result, the abundance of lodging makes it easy to take a nice beach vacation on a tight budget.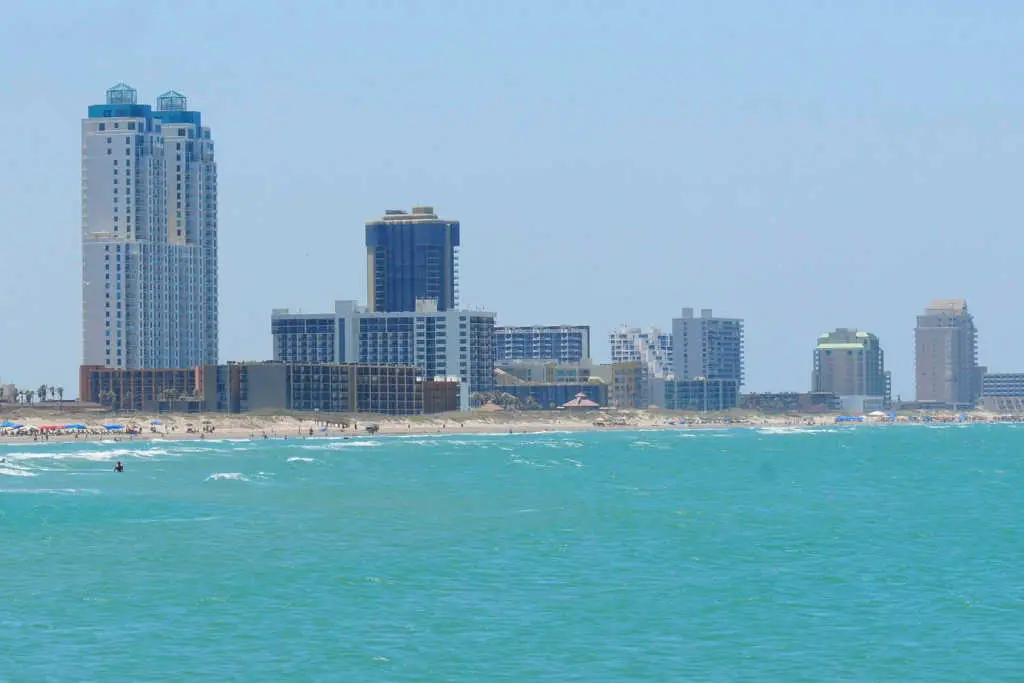 This southern tropical paradise is a great place to enjoy beach life, the sound of the sea, and warm Gulf breezes. However, those looking for a little fun in the sun will find it easy to be entertained with endless attractions including watersports, dolphin watch boat rides, wildlife, marine life, nature walks, minigolf, horseback riding, a waterpark, and skydiving. While there are plenty of cheap group tours available, some of the best and most memorable experiences occur with private guided tours.
Below are the three best private tours on South Padre Island⁠—all tours seat up to six passengers.
Budget Savvy Accommodations
Travelers looking for the lowest rates, fewest crowds, and best weather should visit from late April to early June and late August and October. However, the absolute lowest rates are offered during the winter months when the weather can be extraordinarily pleasant, but perhaps not swim-worthy.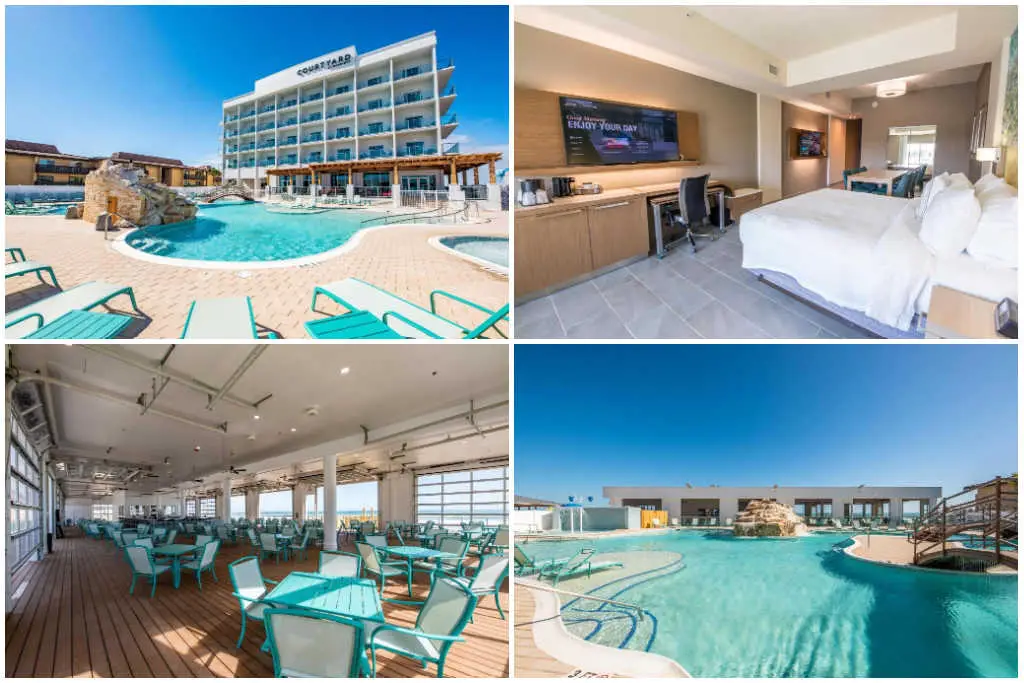 Due to the increase in popularity of vacation rentals, there are actually far more condos available than hotel guest rooms. Typically, the longer the stay, the more that can be saved by reserving a vacation rental. As a result, when cleaning fees are included in the cost, condos make more sense financially when the minimum stay is at least one week.
Below are the best hotels to stay by budget.
Budget-Savvy: Courtyard by Marriott: Resort atmosphere, recently remodeled spacious rooms, a massive pool, on the beach.
Mid-Range: La Copa Inn Beach Hotel: Centrally located, free shuttle to the airport, breakfast included, and fitness center.
Luxury: Hilton Garden Inn: Large rooms, oceanfront swimming pool, fitness center, restaurant service, and Starbucks.
Below are the best vacation rentals to stay by budget.
Mid-Range: Suntide II: 2 bedroom, 2 bath oceanfront condo with pool and balcony, sleeps 6.
Luxury: Oceanview Condo: 3 bedroom, 3 bath resort-style condo with pool, grills, and balcony.
Willing to choose the places to stay by yourself or in case getting a bit off the route? Try Trivago: a service comparing the best prices.
5 Family Things to Do in South Padre Island
1. Birding and Nature Center
The South Padre Island Birding and Nature Center is located across the street from Courtyard by Marriott. Sitting on 50 acres, this narrow beachfront wildlife area features boardwalks, an observation tower, and interactive exhibits. Also, many guests greatly enjoy viewing the alligator exhibit where they can touch the dinosaur-like animal.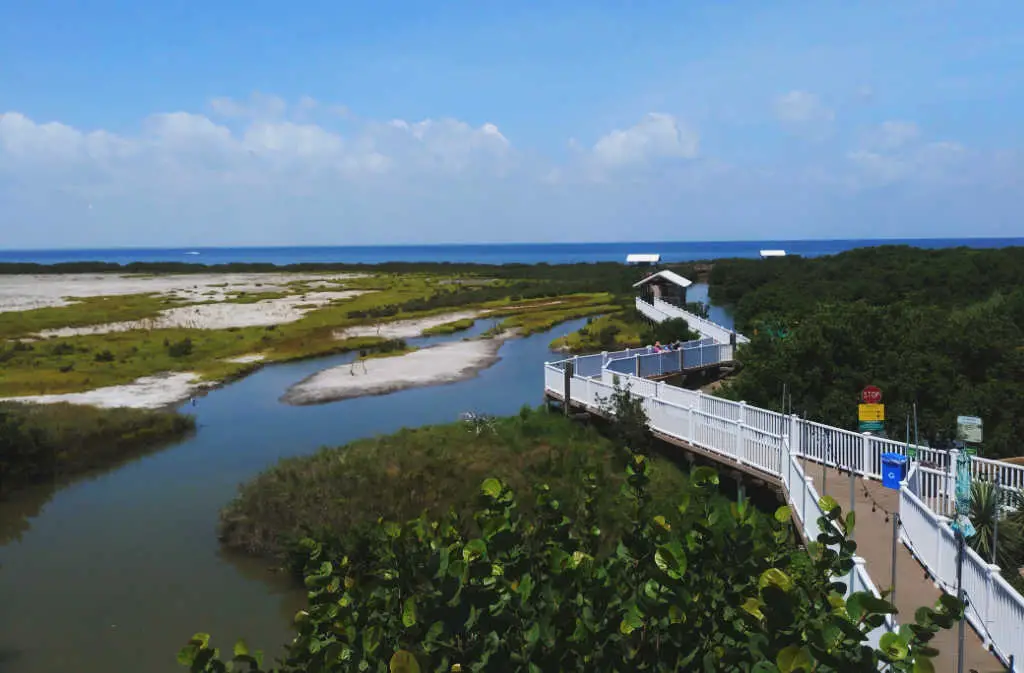 Designed to represent a microcosm of the surrounding area, the birding and nature center features intertidal flats, salt marshes, dune meadows, and native trees and shrubs that are simply irresistible to the local wetland and migrating birds. Furthermore, the five-story observation tower provides visitors with spectacular views of the area.
2. Gravity Park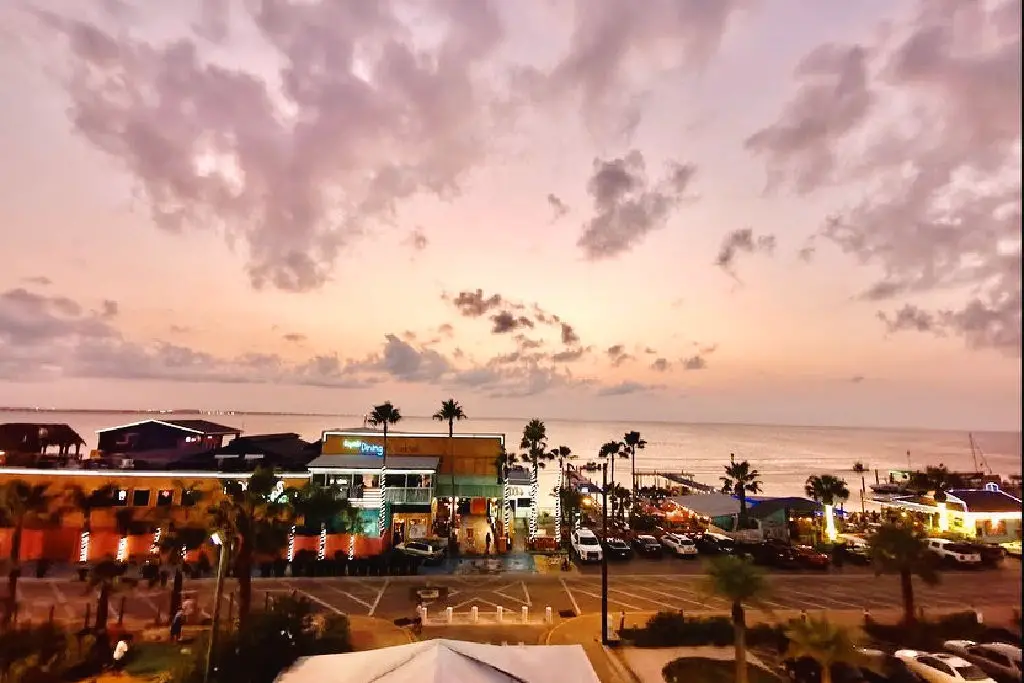 Opened in 1993, Gravity Park is located on Padre Blvd and has reached legendary status among repeat visitors. The small amusement park features a wide variety of rides, activities, and games for all ages. Moreover, a few of the highlights include go-karts, a Ferris wheel, a reverse bungee ride known as "The Rocket," a mini-golf course, a climbing wall, and an arcade.
3. Sea Turtle, Inc.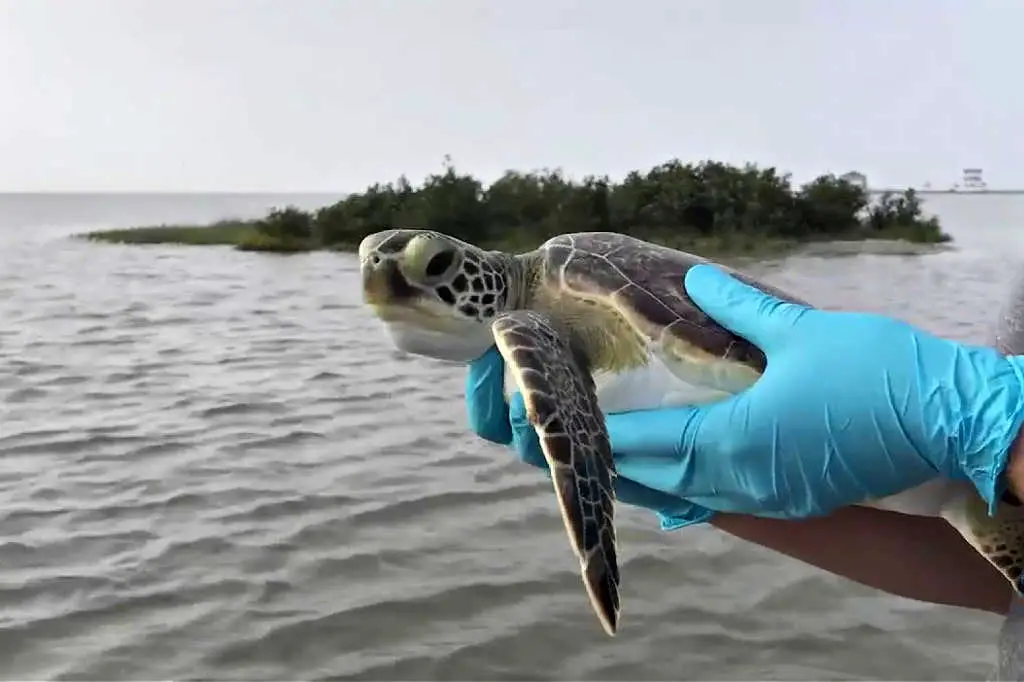 Founded in 1977 by "The Turtle Lady of South Padre Island," Sea Turtle Inc's mission is to rehabilitate injured turtles, educate the public, and promote conservation. Educational presentations, or "Turtle Talks" take place throughout the day along with turtle feedings.
4. Cristo de los Pescadores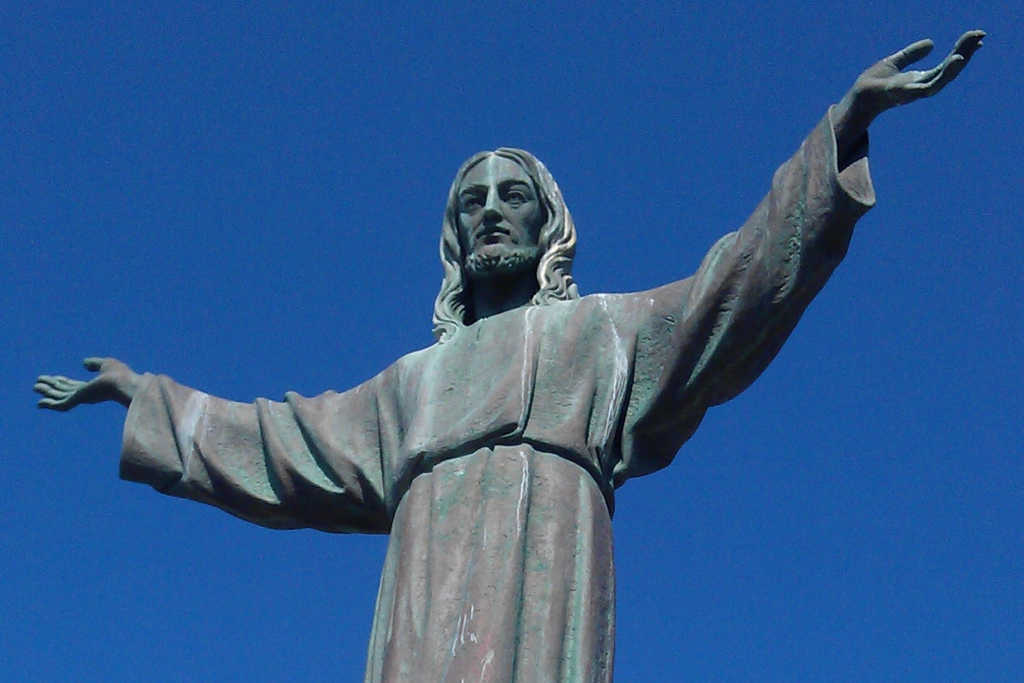 Translating to "Christ of the Fisherman," the giant statue of Jesus Christ is a memorial dedicated to local fishermen who never made it home after a day out at sea. Furthermore, the inscription at the base of the statue reads, "Father! Receive the souls of these brave fishermen who have sailed through this pass and never returned."
5. Beach Park at Isla Blanca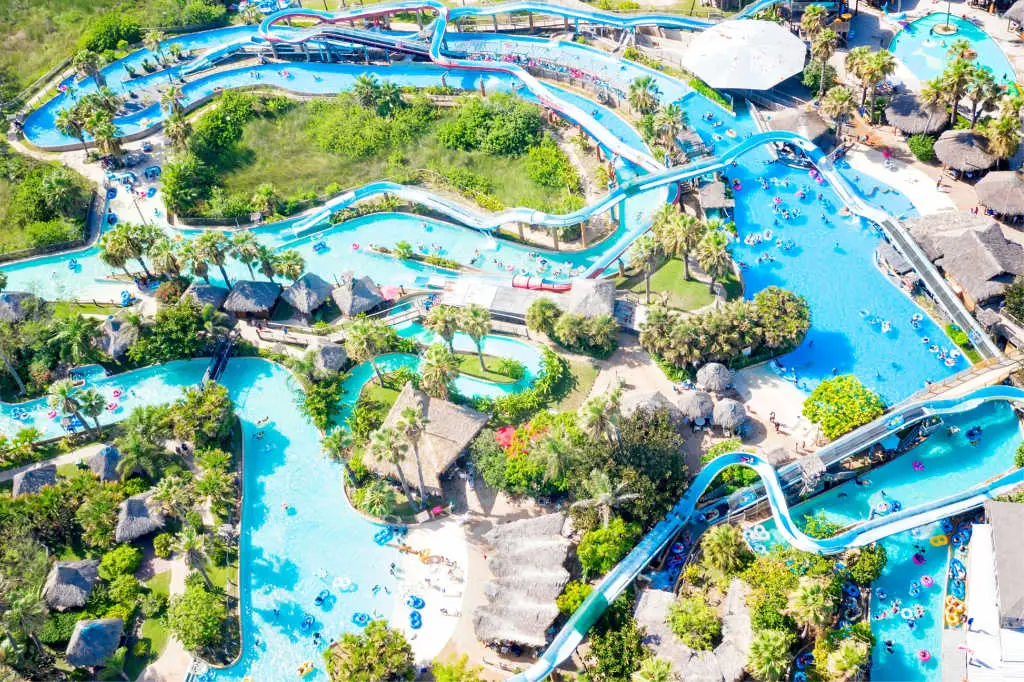 South Padre Island's only waterpark, Beach Park at Isla Blanca (formerly Schlitterbahn) features traditional slides, a wave pool, uphill water-blaster slides, a long lazy river, hot tubs, swim-up bars, and a zipline. Also, it has more low-key and relaxed areas such as floating and wading pools. Finally, the park is open from mid-April to mid-September.
6. Adventure Park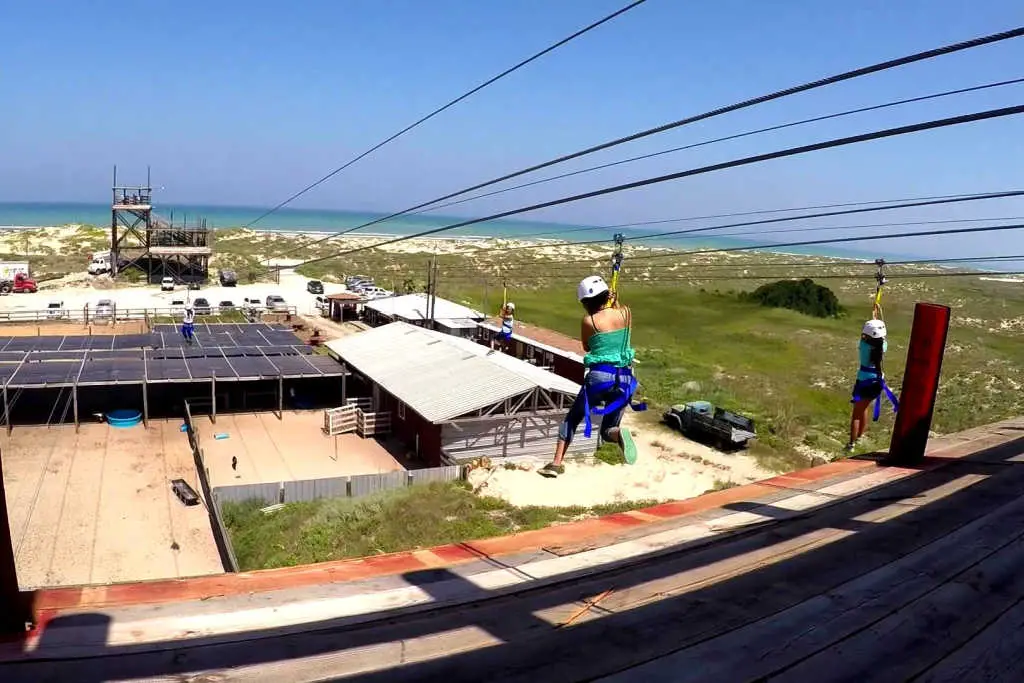 Spanning 40 acres from Laguna Madre Bay to the Gulf of Mexico, Adventure Park is the place to be for adventure seekers. Moreover, activities include horseback riding, unlimited ziplining, parasailing, banana boat rides, a fun park, and a petting zoo.
7. Build a Sand Castle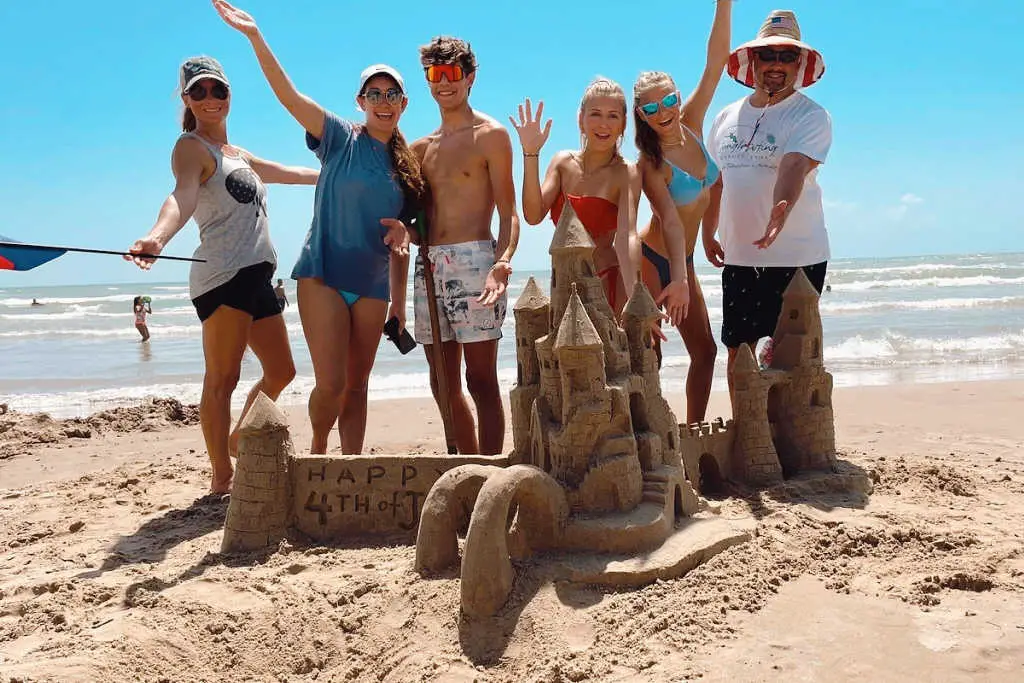 Bring together your family and/or friends and learn the tricks to building a sandcastle from a qualified instructor. During the one-hour instruction, participants will learn expert techniques to build an epic sandcastle. At the end of the Sandcastling Experience, take the perfect vacation photo to hang up on your wall at home. Finally, a nice perk of the excursion is that the sand sculpting tools can be used throughout your stay.
Where Is South Padre Island Located?
As shown in the South Padre Island location map below, South Padre Island is located in Texas about 8 miles north of the US-Mexico border along the Gulf of Mexico. South Padre Island is a barrier island that's about 24 miles long and 0.5 miles wide (at its widest point) and sits about 1 mile off the coast of Port Isabel. Also, much of the island is adjacent to the Friends of Laguna Atascosa National Wildlife Refuge.
Location Map of South Padre Island, TX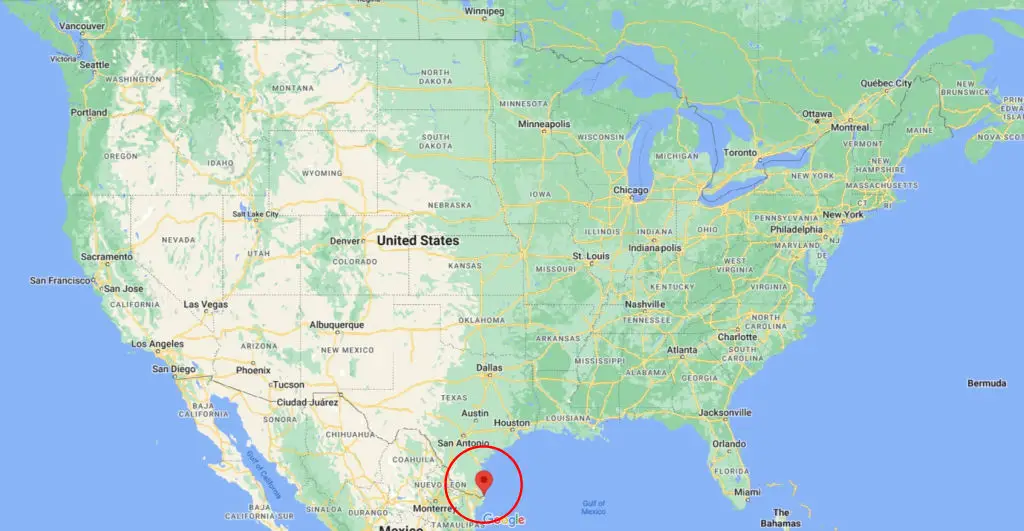 The town of South Padre Island is located on the southern portion of South Padre Island. As a resort town, on the tropical tip of the U.S., South Padre Island's population swells from about 2,500 to well over 50,000 during spring break. However, outside of the chaos of spring break, South Padre Island is a relatively peaceful vacation destination.
Tourists flock to this area of Texas because there are so many great family things to do in South Padre island. Finally, use the tips and information above to plan the perfect beach vacation to southern Texas.