How to get the best car rental price in Europe? Many people think that car rentals in Europe have to be expensive. Those that go the traditional route of renting through the big names like Avis, Budget, and Hertz will surely be overpaying.
If you're planning on renting a car for at least 15 days in Europe you can save a small fortune by going through a lease buyback program. Two reputable companies offering this service are Peugeot (Poo-dʒou) and Renault (Reh-new).  We purchased a brand new car in France for only $28 per day through Auto Europe. I know it sounds too good to be true, but it's not. We did it!
Car Rental in Europe – How to Get the Best Car Rental Price

The company offering the best price at the time of our booking was Peugeot. We ended up purchasing a 2015, model 2008. (Don't you just love it when car companies name their vehicles with numbers?) We booked through the website <AutoEurope> which handles the administrative duties (paperwork) for Peugeot.
We would've liked a smaller vehicle, but because we waited until the last minute and it was the high season (it was the middle of July in France), the 2008 was the smallest vehicle in stock.
All vehicles are covered by a $0 deductible, fully comprehensive insurance policy!
Fully Comprehensive Insurance is Included
There is one other huge benefit to the lease buyback program. Besides renting at prices that drastically beat any of the corporate car rental companies, all vehicles are covered by a $0 deductible, fully comprehensive insurance policy!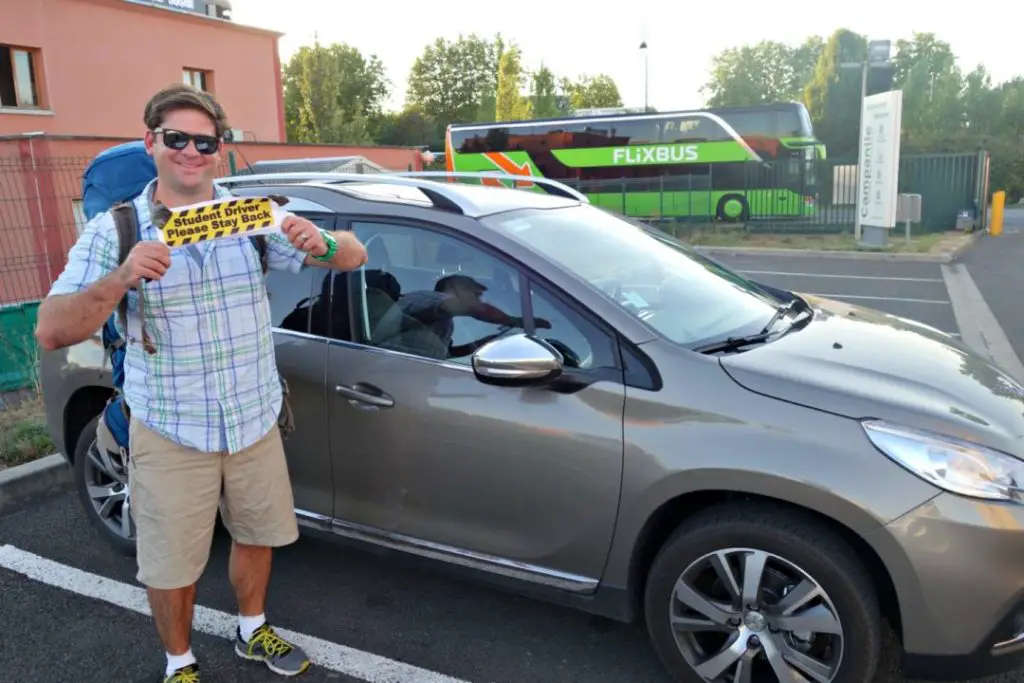 Peugeot is taking a huge risk by renting a brand new car to someone who may only be driving it for a few weeks. They want to protect their investment. They accomplish this by offering a $0 deductible, fully comprehensive insurance with all of the lease buyback vehicles. And just like traditional car rental companies, they also offer unlimited mileage (we drove 3,000 miles), 24-hour roadside assistance, and no VAT, road taxes, or airport fees.
GPS Navigation and Full Warranty Are Included
Additionally, the vehicle came with Peugeot's in-car GPS navigation system. We couldn't have imagined driving around France without it. Finally, these lease buyback vehicles also offer full factory warranties. So, in the case of me driving a stick shift, the transmission is under a full warranty!
Check This Out: Check out the latest <specials>
You're probably wondering why Peugeot and Renault offer these programs. They do this because the purchase tax on a pre-owned car is much less than on a new vehicle. By leasing new cars to tourists at low rates, Renault and Peugeot create a supply of nearly-new, reduced-VAT cars that can be sold to European citizens and rental firms at highly competitive prices.
Car Rental Europe | Win-Win Situation
The result is a win-win situation for everyone involved, including you, the foreign visitor. The only one who loses is the government (Oh, how sad. I'm sure they'll make it up somewhere.)
Not traveling to France?  It doesn't matter. Auto Europe offers these leases <throughout Europe.>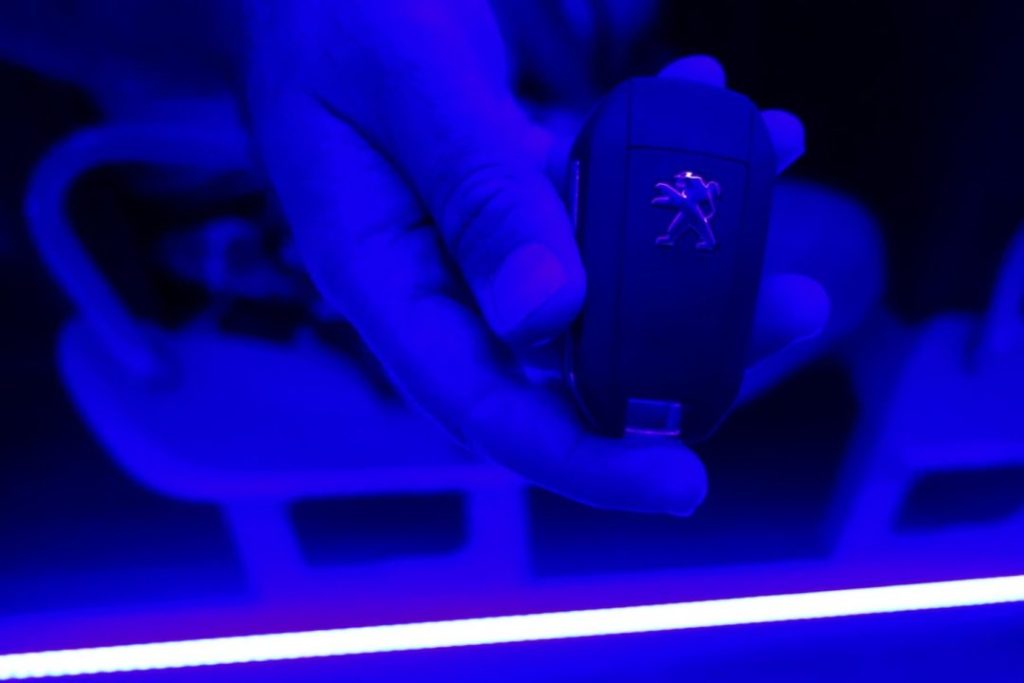 How Do You Qualify
The minimum driver age is 18 with no maximum age.
Drivers must reside outside the European Union.
Don't Forget
You can pick up the vehicle at one location and drop it off at another.
Make sure to start the booking process through <AutoEurope> at least 3 weeks before the needed rental date. The sooner you start, the more likely you'll be in receiving the vehicle you're requesting.
You will most likely receive a vehicle with very little gas/petrol in it.  Plan on visiting a gas/petrol station within the first 50 miles of driving.  You can, however, return the vehicle with even less gas than you originally received!
You're not limited to the number of people that can drive the car. Since you technically own the car anyone in your party can drive it and will be covered by fully comprehensive insurance.
Technically Speaking These Leases Are Tax-Free. Why?
The dealer does make a small profit in selling one of these leases but their major profit comes after the vehicle is returned and they get to resell it. There is a French law that applies a considerably lower sales tax to vehicles that have been owned for a minimum number of days.
These short-term auto lease programs allow dealers to put thousands of these "gently" pre-owned vehicles (less the one I drove) on the market, thus lowering the effective cost of their vehicles. Additionally, they increase sales (which I'm sure some CEO somewhere in France received a big fat bonus from.)
Of course, the French government likes to see French businesses selling more vehicles, and it likes to encourage tourists to visit France, so it extends a separate law to make these leases tax-free on the condition that only non-EU residents may purchase these types of leases.
Use This Link
If you do decide to go this route, please use this link. I will receive a small commission once the lease has been completed, and you'll be receiving the best price possible. If you've rented a vehicle through the Peugeot or Renault lease buyback program please share your experience in the comments below.