Many of the best things to do in Florida are in Fort Myers, Florida. When most people think of Florida, they likely envision beautiful white sandy beaches, palm trees swaying in the breeze, and perfectly manicured golf courses. Of course, you also can't forget about the spring breakers and retirees.
10 Best Things to Do in Fort Myers Florida – A First Timer's Guide
While much of them ring true for the entire state, if you're heading to Fort Myers, you'll also be able to accent these clichés with collecting sand dollars, fantastic birdwatching, and breathtaking sunsets. Isn't it about time you made those daydreams come true?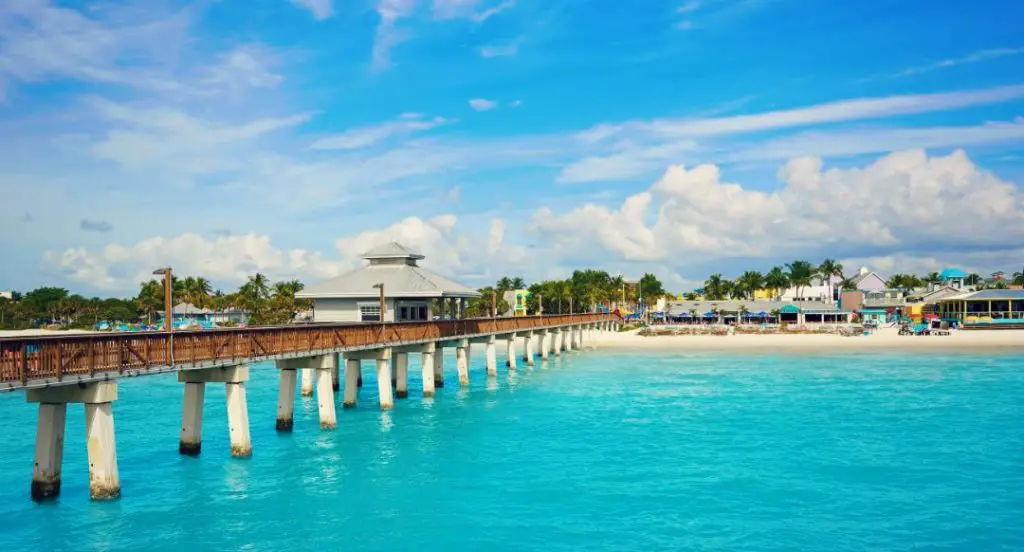 Do You Need a Car in Fort Myers?
The Fort Myers area is fairly vast so plan on bringing your car or renting one when arriving at the airport. We've recently been using DiscoverCars to find amazing deals on rental cars. However, it's always a good idea to compare DiscoverCars against Skyscanner to make sure you're getting the best prices available.
Having a vehicle will make the trip much more convenient and enjoyable for you. You'll also be able to see and do more things and trust us, there are tons of things to see and do around Fort Myers.
Where to Stay Near the Beach
These are the best places to stay in and around Fort Myers sorted by price.
Hyatt Residence Club Bonita Spring > Check Availability
What to Do – Excursions & Day Trips
Below are the most popular excursions and day trips.
10 Best Things to Do in Fort Myers
If you're looking for a quiet, classy vacation spot, then Fort Myers is for you. In Fort Myers, the craziness that you'd come across in Fort Lauderdale and Miami is replaced by a classy "old Florida" feeling with family-friendly beaches.
The natural areas and state parks are second to none. There are dozens of nature and wildlife preserves sprinkled throughout the area. Most of the coastline is preserved land. Therefore, many beachgoers flock to Fort Myers Beach or one of the outlying islands.
Best Place to Charter a Boat: Sailo makes boat rentals easy, personal, and accessible for everyone.
The charming downtown and numerous attractions make it the perfect vacation destination. Below are the 10 best things to do in Fort Myers, Florida.
1. Relax on the Beach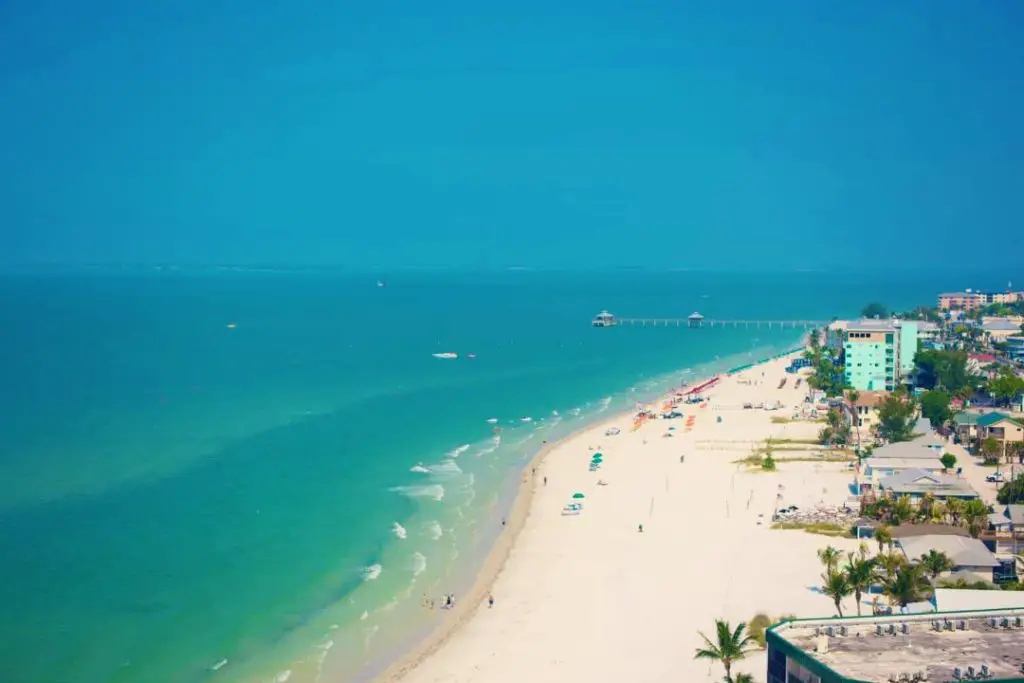 The laidback beaches of Fort Myers are some of the most stunning in the world. When you include nearby Sanibel Island, there are over 50 miles of beaches and a wide array of water sports and activities—there's something for everyone. The best place to start your trip is at Bowman's Beach on Sanibel Island.
2. Enjoy a Sunset on the Gulf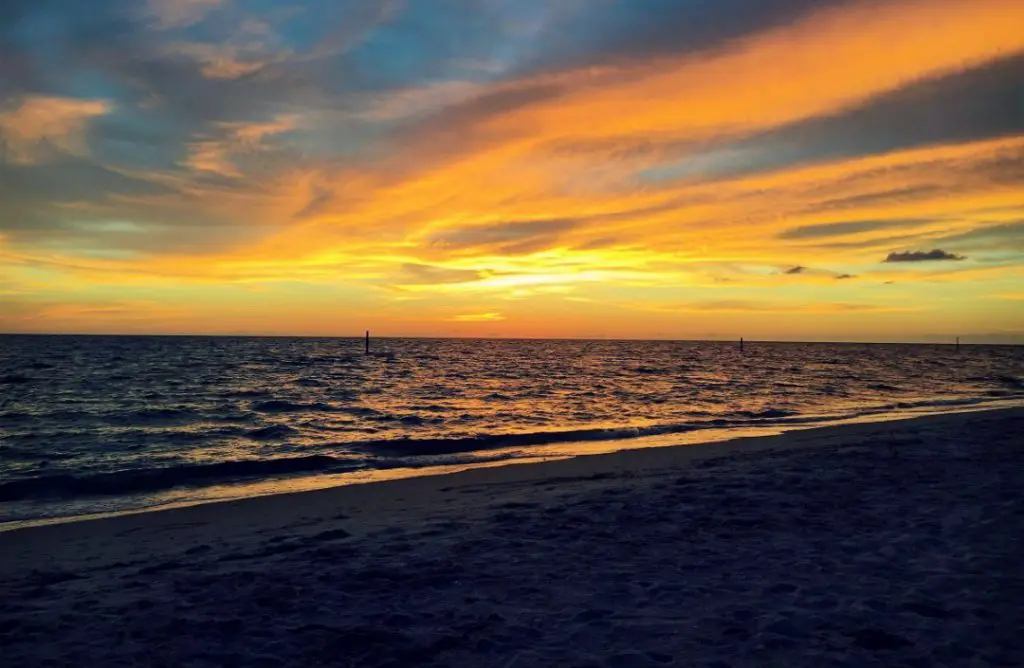 Trust us, if you haven't seen the big orange ball sink into the waters of the Gulf of Mexico, then you're missing out. The dramatic colors in the sky bouncing off the clouds and water will make you feel like you're having some sort of spiritual experience, guaranteed.
There is an endless number of beaches that face west, so grab a bottle of wine and a blanket and head out. One of our favorites is Turner Beach on Captiva Island. Afterward, head over to Doc Ford's Rum Bar & Grille where you'll dine on fresh seafood in a fun atmosphere!
3. Get Wild With Nature
There are very few places in the US where nature and a large metropolitan area cohabitate so harmoniously. From just about anywhere along the coast you'll have the opportunity to admire birds flocking across the sea and dolphins jumping in the water.
If you'd like to increase the odds a bit, book a wildlife tour with a reputable operator. We suggest Sunset and Dolphin Cruise around Fort Myers Beach or a Guided Kayak Tour-Mangrove Estuary—it's guaranteed to supply you with the wildlife adventure of a lifetime. Get ready to spot manatees, bottle-nosed dolphins, and exotic birds, and go shelling.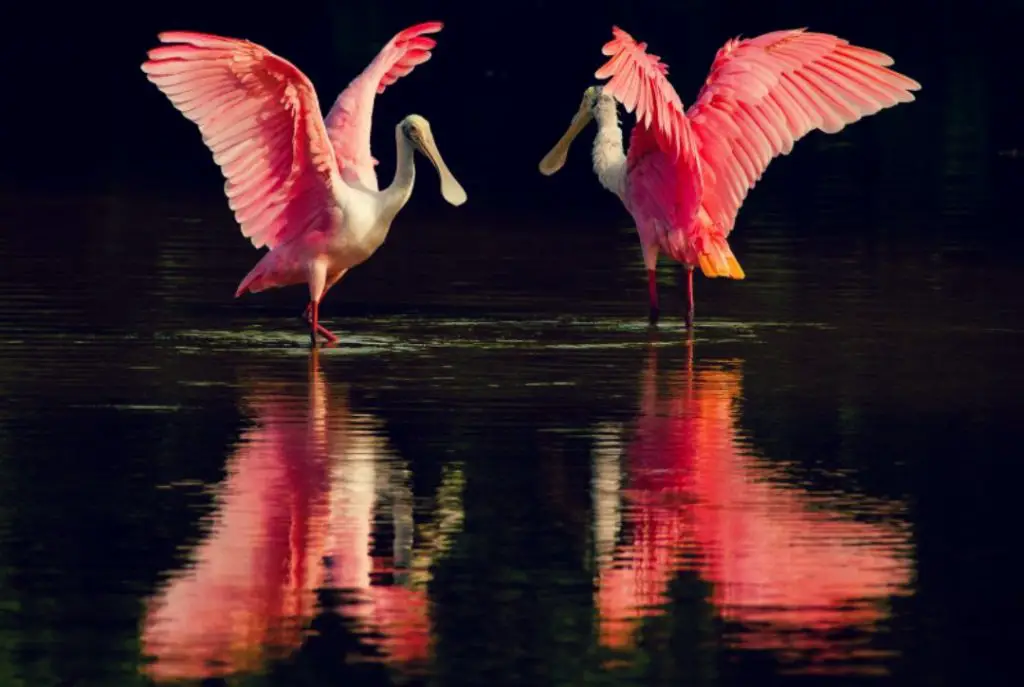 Don't forget to visit the J.N. Ding Darling National Wildlife Refuge where you can go on a "safari." The most common sightings include shorebirds and waterbirds, alligators, raccoons, marsh rabbits, and even the occasional bobcat. The refuge is closed on Fridays so plan accordingly.
4. Get Your Shell On
As you tour the soft sandy beaches you'll most likely feel like you're walking on eggshells. Don't be nervous. That crunching sound is seashells. Shell lovers pilgrimage to Sanibel Island's Gulf Coast because it's considered the best shelling spot in North America.
Shelling has become so popular here that the "Sanibel Stoop" is the latest dance move. OK, maybe not. However, it is the bent-at-the-waist stance that most shellers use to retrieve a seashell. Want to find the best shells? Then you better learn from a professional on a Shelling Tour.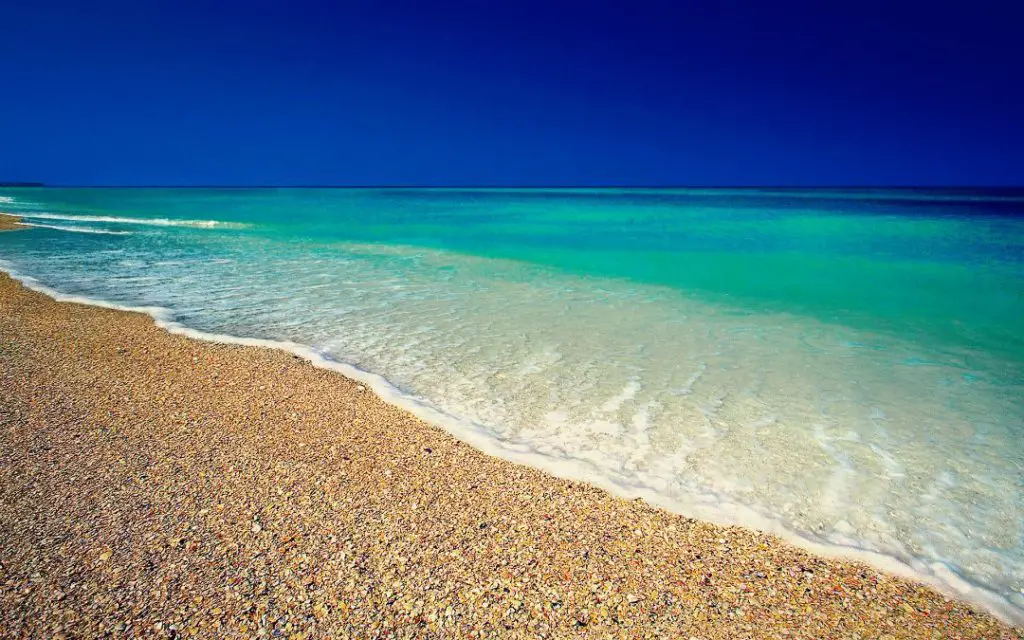 If you become obsessed with the "Sanibel Stoop," then you may be interested in visiting the Bailey-Matthews National Shell Museum where you can learn everything you've ever wanted to know about the shells you've been collecting on the beach. Please keep in mind that it's illegal to take live shells so be careful.
5. Shut Up and Fish
The best time to go offshore fishing down here is from March through June when the tarpon is migrating. Tarpon may be sighted from the shoreline near Boca Grande Pass, but the odds of catching one of them from the sand is pretty slim.
Instead, you may want to head out with Beeline Fishing Charters where you'll have the chance for anything from sharks to snappers.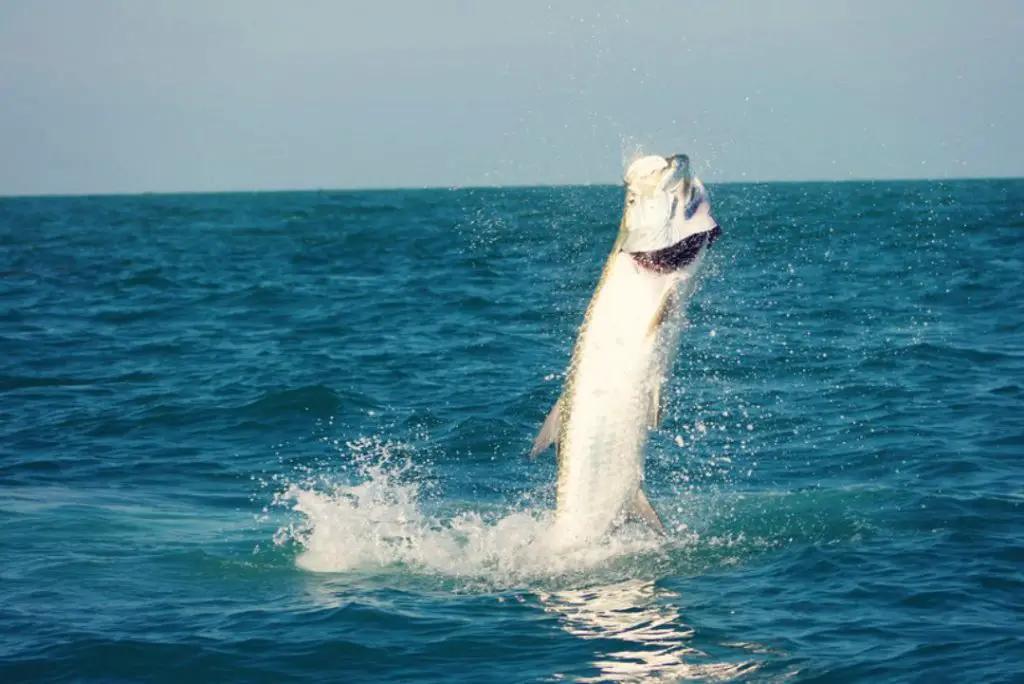 Inshore fishing is pretty much great all year-round. Popular species include redfish, catch snook, spotted seatrout, jack crevalle, sheepshead, mangrove snapper, and various other species. The best locations for inshore fishing are usually around mangrove-lined shorelines, open flats, bridges, beaches, docks, piers, and the many passes and inlets leading to the Gulf of Mexico.
6. Get Up Close and Personal with Nature
The west coast may have the Pacific coast trail but down here in Florida, they have the Great Calusa Blueway. This paddling trail is about 190 miles long. The marked route guides kayaks and canoes from Bonita Springs up to the Caloosahatchee River. Along the way, you'll pass all kinds of flora and fauna, including manatees.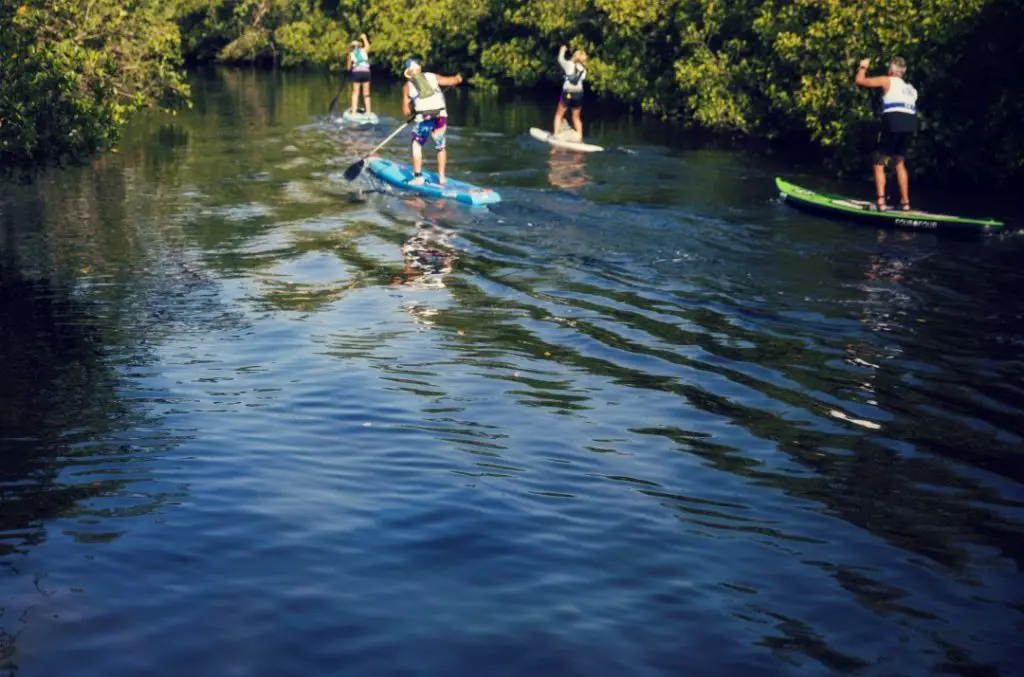 The highlight of your trip will probably be visiting the Mound Key Archaeological State Park. This island is only accessible by kayak or private boat. This site was once the capital city of the Calusa Indian tribe, the first Jesuit mission in the New World, the site of a Spanish Fort, and the first Jesuit mission in the New World.
What? You didn't bring a kayak with you on the plane? No problem. Connect with Estero River Outfitter to rent a SUP, kayak, or canoe. There are dozens of great day trip routes. Head over to the Great Calusa Blueway website to download free maps.
7. Tour Historic Homes

Did you know that the Edison & Ford Winter Estates are among the 10 most visited historic homes in the US? Highlights of the tour include demonstrations using the equipment in Edison's research lab, behind-the-scenes views of the estate buildings, and horticultural tours of the gardens.
Two of the most creative innovators in American history—Henry Ford and Thomas Edison—spent their winters in Fort Myers. They built two magnificent homes on a premier piece of real estate along the Caloosahatchee River.
The Edison and Ford Winter Estates contain a historical museum and a 21-acre botanical garden on the adjacent sites of the winter homes. Lovers of history will enjoy the VIP Private Historic and Nature Tour of Fort Myers.
8. Start and Finish Your Day in Style
Start your day at a coffee roastery where you'll be treated to beans that were properly roasted. Our top choices are The Grind and Bennet's Fresh Roast. Did I mention that Bennet's also sells hand-cut from scratch donuts? Or, celebrate your adventurous day at a microbrewery over a pint. We recommend "No.3 Craft Brews & Beer Bar."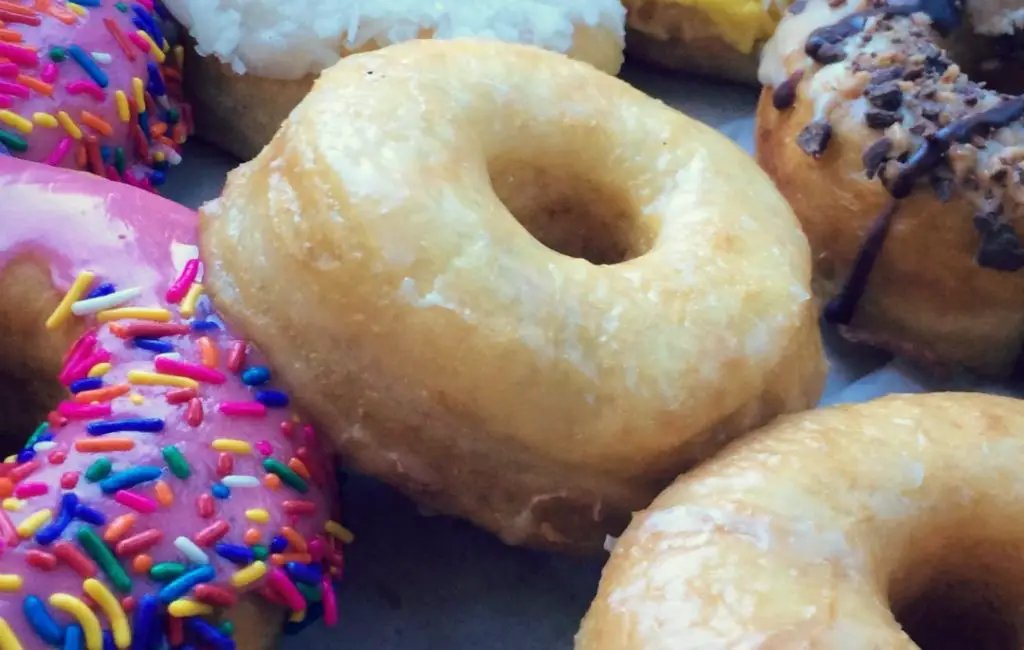 9. Escape to the Islands
If the Fort Myers area seems a bit too busy, try heading out to the islands to escape it all. On Cabbage Key, Gasparilla, or North Captiva you'll probably end up seeing more golf carts than cars. It's all about enjoying life on these islands.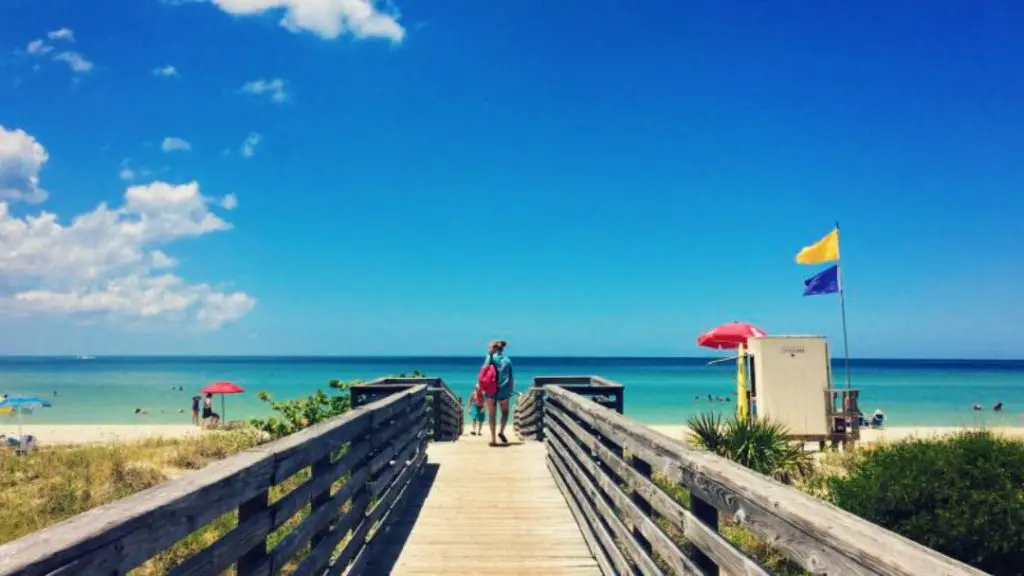 Budget Tip: Charter a boat with Sailo, their website makes it easy to organize a boat getaway adventure for yourself or a group of friends.
Adventurous travelers will head to Cayo Costa and the Cayo Costa State Park where you can rent one of the many small rustic wooden cabins. The cozy cabins are only steps from one of the most spectacular beaches in the US and are surrounded by native vegetation. Hopefully, you're not afraid of snakes.
10. The Umpire Strikes Back
Consider yourself very lucky if you make it to Fort Myers during the springtime. The Minnesota Twins play in Hammond Stadium at Lee County Sports Complex and the Boston Red Sox play at JetBlue Park, just a few miles away.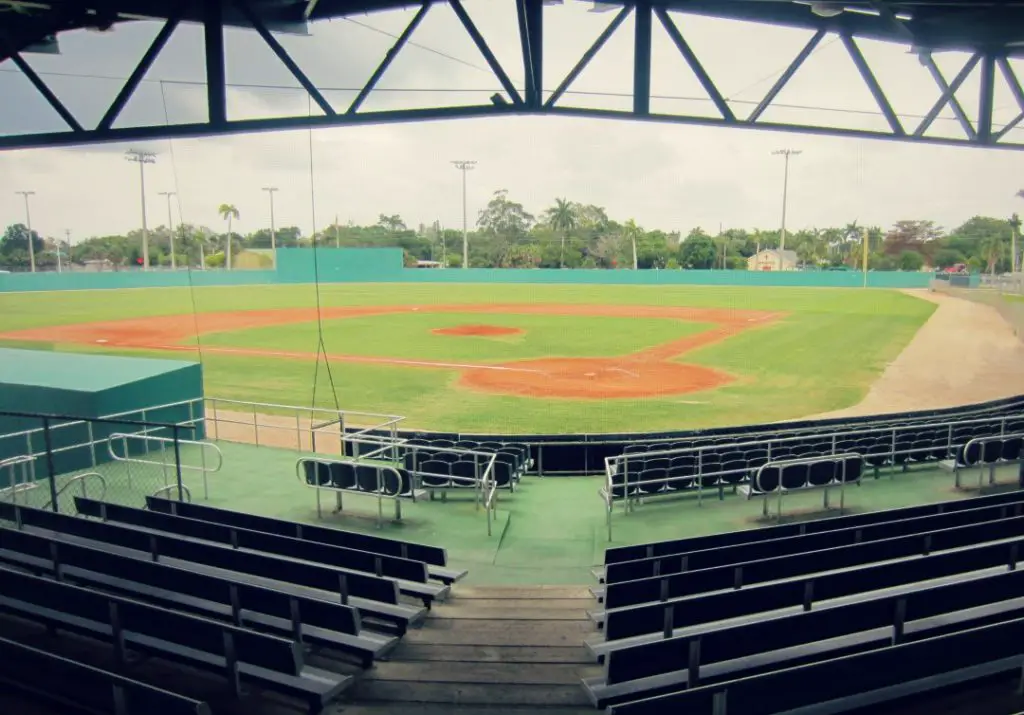 Baseball fans will enjoy a visit to Terry Park Ball Field. Hall of Famers Jimmy Foxx, Bob Feller, Tris Speaker, Ty Cobb, Babe Ruth, and Roberto Clemente are just a few of the great players that have graced the Terry Park Field. Make sure to check their events calendar to see who's in the lineup.
Have you visited the Fort Myers region? Tell us about your experience in the comments section below.
TRAVEL TIPS
🏘️ Book Your Accommodation
We use Tripadvisor and Priceline's Express Deals to compare prices and reviews in advance and check availability
✈️ Book Your Flight in Advance
To find the cheapest flight options, you can use WayAway and Skyscanner to find the most suitable choice for you
🚗 Reserve Your Rental Car
Use DiscoverCars and Skyscanner to compare prices and view the largest selection of vehicles