There's more than salad dressing at the 1000 Islands—yes, the idea for the famous sauce "Thousand Island" originated here. While there's still debate about who created the unique secret sauce, there's no disputing that this area of New York is visually stunning. Sitting on the US-Canada border, vacationers from both countries flock here to soak up the great outdoors, take a cruise, and of course, enjoy island life.
Described as the "Venice of the New World," during the Industrial Revolution millionaires built extravagant mansions on private islands or stayed at one of the many glamorous resorts. Nowadays, however, lodges have been replaced by private homes, and hotels in the area are much more modestly priced, attracting the everyday traveler.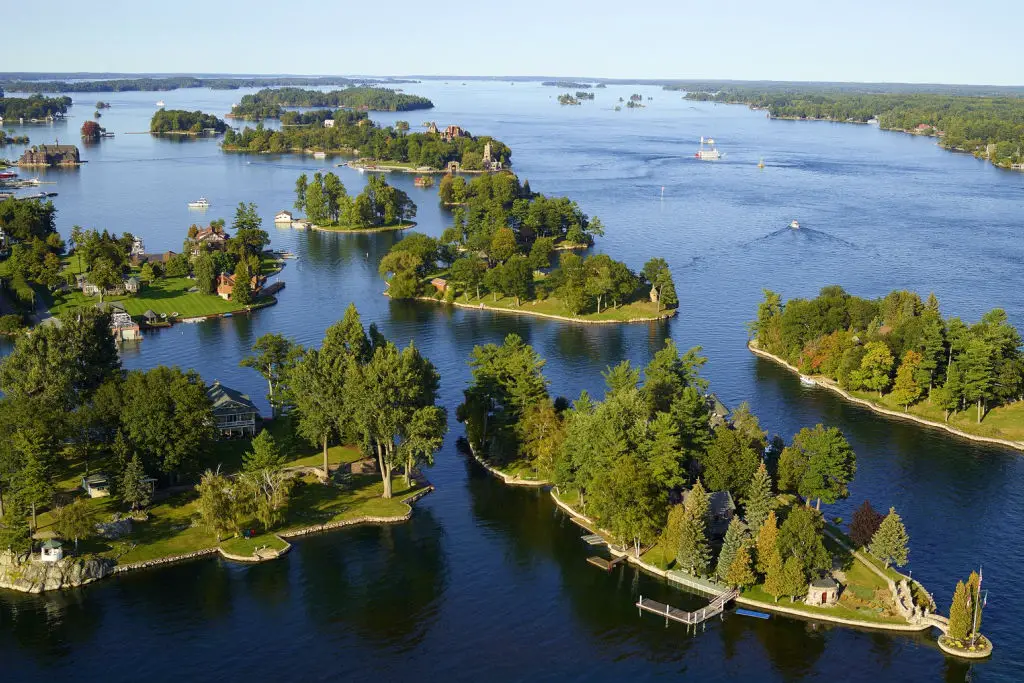 Tourists enjoy staying at one of the many harbor towns along the picturesque coastline, taking a boat ride over the sparkling lakes, hiking, trophy fishing, or exploring one of the many islands on the Canadian side. No matter where you stay, you're sure to feel the relaxed vibes of the charming area, and if you're in the mood to be active there are plenty of things to do to keep you busy too.
Original Thousand Island Dressing Recipe
Sure, there's some debate about who created the original recipe for Thousand Island dressing. However, most salad dressing experts are leaning towards Sophia Lalonde. Rumor has it that she made it for her husband, a fishing guide, and his clients for shore dinners. Essentially, it was a sauce for Fish Fridays!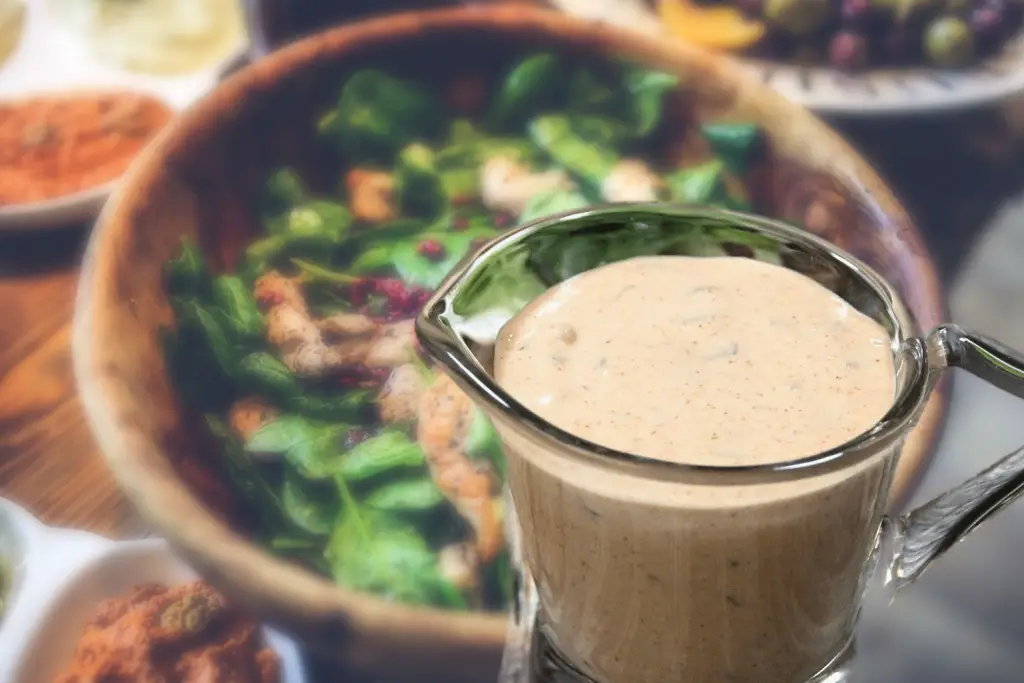 Below is the original recipe, and we love it! It's so much better than any salad dressing you'd buy at the store. Generally, the most important thing is to use high-quality ingredients, not Kraft, Hellman's, etc. We've gone ahead and added links to the best ingredients to use, they are both healthier and better-tasting. 😉
Mix well and keep cold. Also, some people like to add a pinch of paprika, and we like to replace mayonnaise with Fage Greek yogurt.
Know These Things Before Visiting the 1000 Islands in New York
Whether you're visiting for the day or a week, here are 5 things to know before visiting the 1000 Islands in New York.
1. Where to Stay > Alexandria Bay vs. Clayton
One of the most common questions we get is whether visitors should stay in Alexandria Bay or Clayton, two of the most popular towns in the 1000 Islands in New York. Both destinations have been riverside communities on the St. Lawrence River since the early 1800s and are only located about 12 miles apart. One similarity you'll quickly notice is that both offer visitors with refined civility that is surrounded by endless wilderness.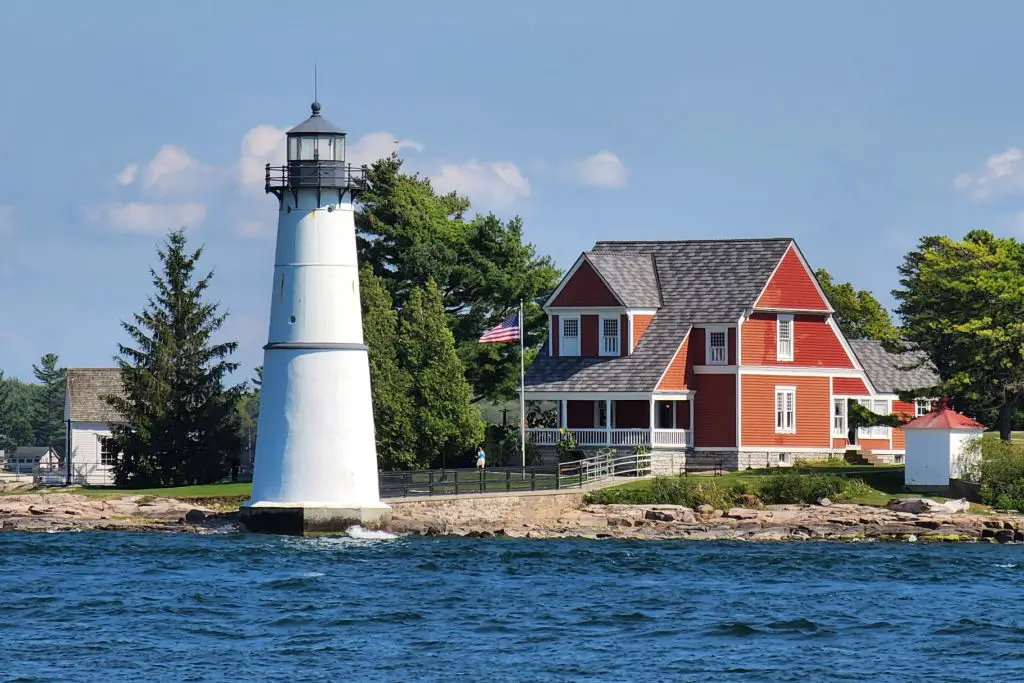 If we did have to choose one or the either, personally, we prefer Clayton—it feels a bit more walkable, is less claustrophobic, and has some lovely waterfront dining options. Of course, there's always the option of staying in both towns too!
Clayton
Of the two towns, Clayton is the larger of the two and features wide open streets with easy access to the water. There are a number of museums including The Thousand Islands Museum and the Antique Boat Museum, and several nice restaurants overlooking the water. Also, Clayton has free weekly concerts at Frink Park throughout the summer.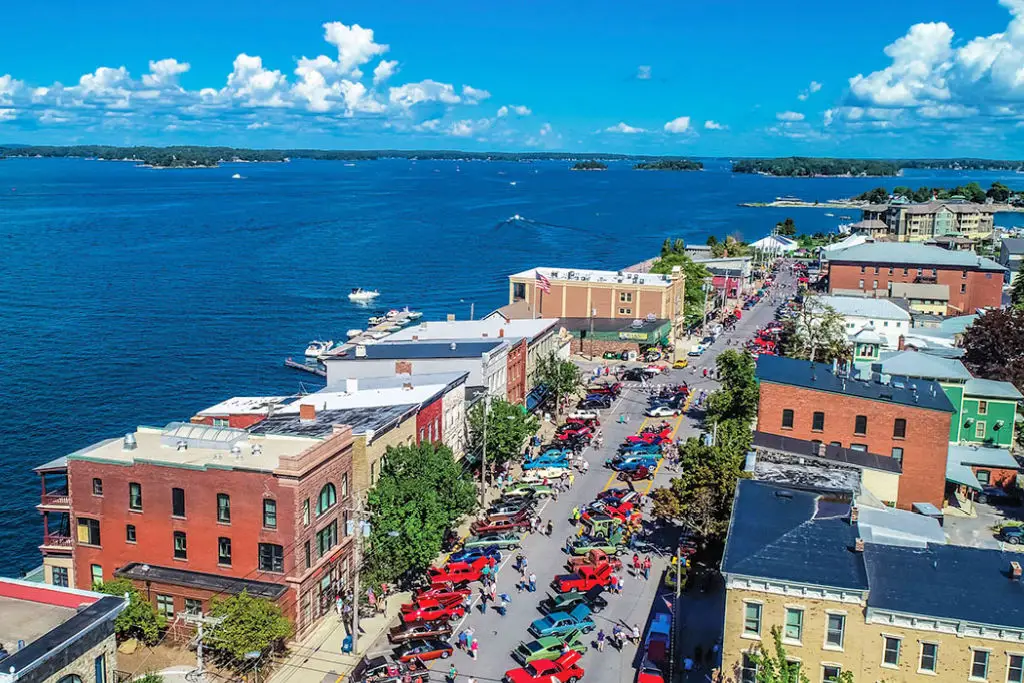 For us, staying just outside Clayton at West Winds Motel & Cottages on the St. Lawrence River is ideal. The cozy motel features standard motel rooms and one and two-bedroom cottages. Every night they host a bonfire, have grills to cook up your catch-of-the-day and have a heated pool. For about $100 per night, it's quite a deal in this neck of the woods.
West Winds Motel & Cottages > Check Availability
Alexandria Bay
Considered by many to be the heart of the 1000 Islands, Alexandria Bay is an excellent choice for an overnight. With several small islands off the coast, it's a bit more scenic than Clayton. However, much of the main peninsula is occupied by a giant hospital.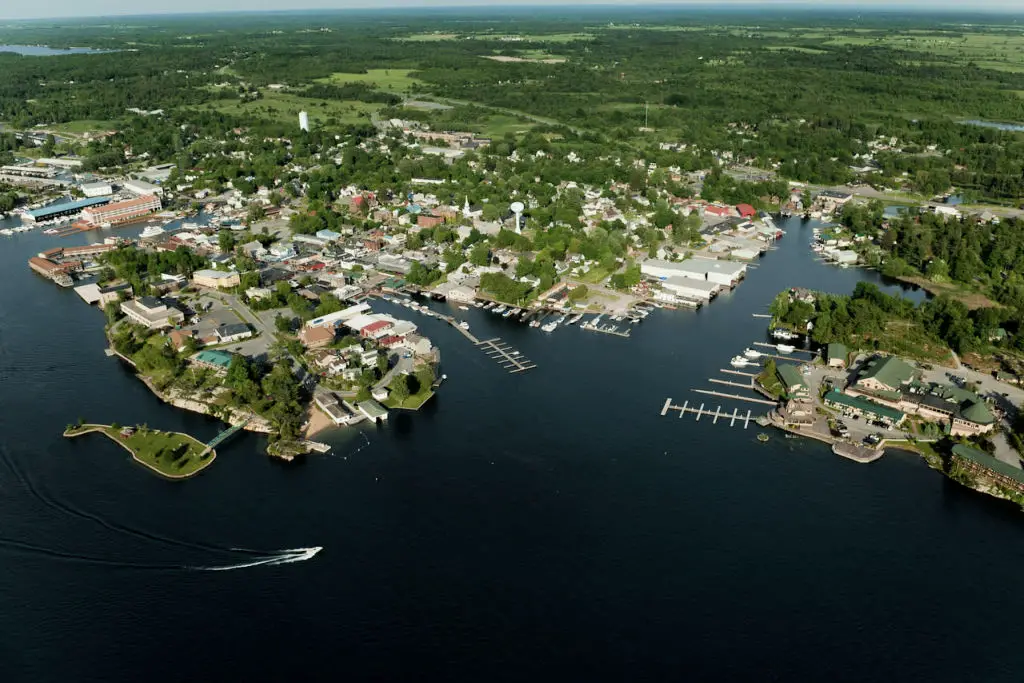 One of the best and most reasonably priced lodging options is Capt. Thomson's Resort. Located right on the water, Capt. Thomson's Resort features a nice pool and rooms with excellent views over the river, plus they're priced about $100 less per night than similar accommodation options.
Capt. Thomson's Resort > Check Availability
No matter where you decide to stay be sure to make reservations as there is an extremely limited supply of rooms. Willing to choose the places to stay by yourself or in case getting a bit off the route? Try Trivago: a service comparing the best prices.
Best Campgrounds
With over 400 campsites, Wellesley Island State Park is the place to be for campers. Furthermore, there's a general store, laundry facilities, a nearby golf course, and an arcade. Finally, a full-service marina provides easy access for boat launches.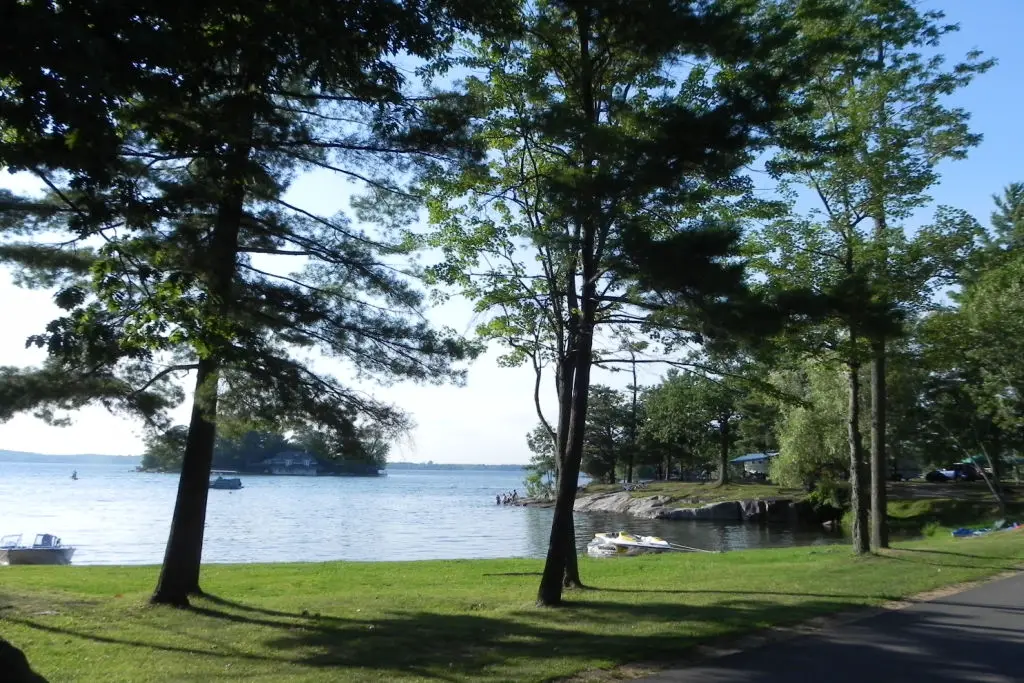 Kring Point State Park is another viable option for campers. The amenities are not as plentiful as at Wellesley but Kring Point makes up for it with water views. For instance,  just about every campsite has a view of the water and about 50% of the 100 campsites are on the waterfront. Guest enjoy fishing off one of the several docks, picnicking, and of course swimming.
2. Taking a Scenic Boat Tour is the Most Popular Thing to Do
It's quite difficult to appreciate the beauty of the 1000 Islands without taking a boat tour. Moreover, no boat tour is complete without a stop at Heart Island and the 127-room Boldt Castle.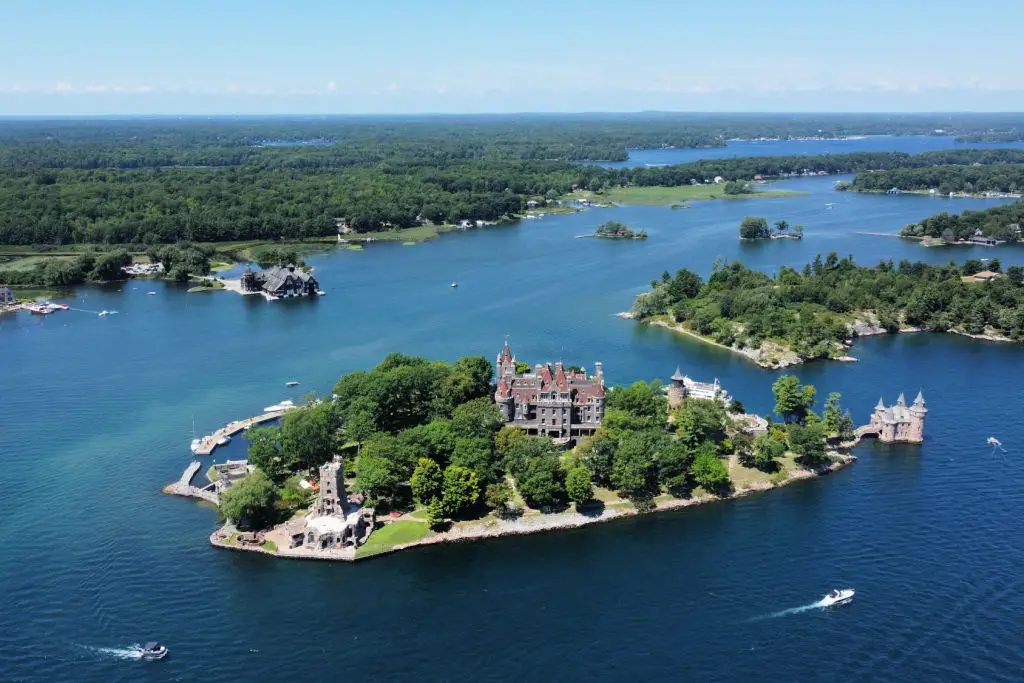 The best scenic boat tours are listed below:
Top-4 Boat Tours in 1000 Islands
Please note: All of the boat tours listed above depart from Clayton.
3. You May Want to Bring Your Passport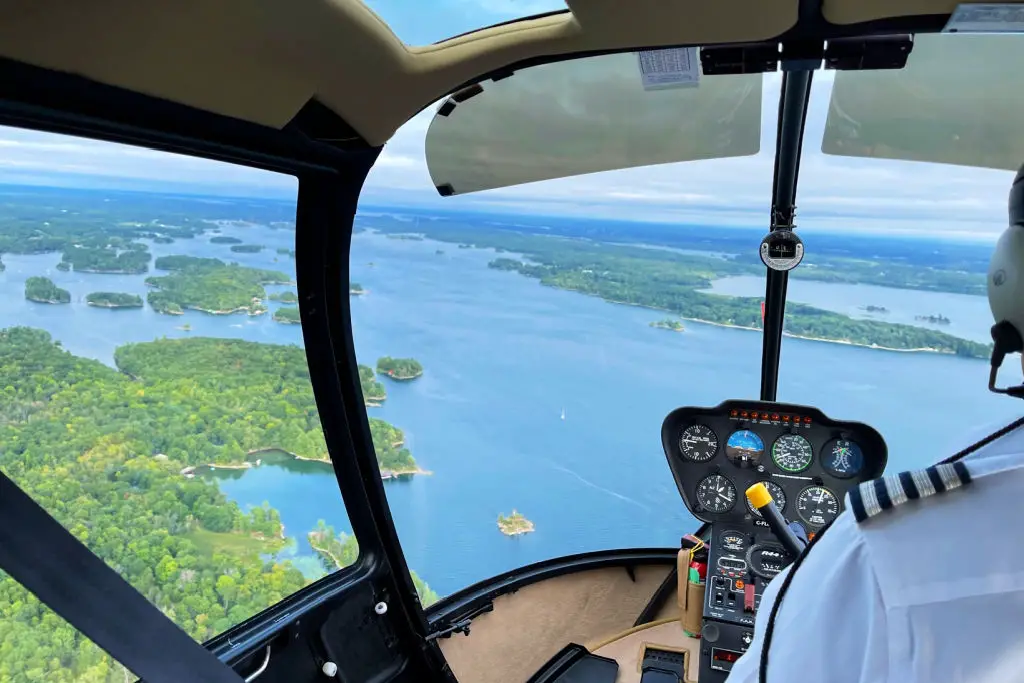 While you can enjoy all of the lodgings and tours listed above without a passport if you'd like to visit Canada's 1000 Islands National Park you'll need to bring documentation. Also, the 1000 Islands span more than 50 miles down the St. Lawrence River, and there are actually 1,864. For this reason, the easiest and faster way to see the most number of islands is from the air. Guided helicopter tours depart from Gananoque, Ontario.
1000 Islands Helicopter Tour > Check Availability
4. Most Cars Rented or Owned in the USA May Be Driven to Canada
Whether you're driving your car or a rental, if you're traveling into Canada, your U.S. insurance policy will typically cover you. Governed by reciprocal laws, car insurance for visitors to Canada is automatically valid, of course, it's a good idea to verify it with your insurance company before the journey.
If you're renting a car and returning it to the same location in the U.S. you just want to make sure you get a Canadian non-resident insurance card at the rental counter. Typically, these are issued complimentary by major car rental companies. Nevertheless, it's a good idea to check the fine print before finalizing your reservation to make sure you can take the rental car to Canada.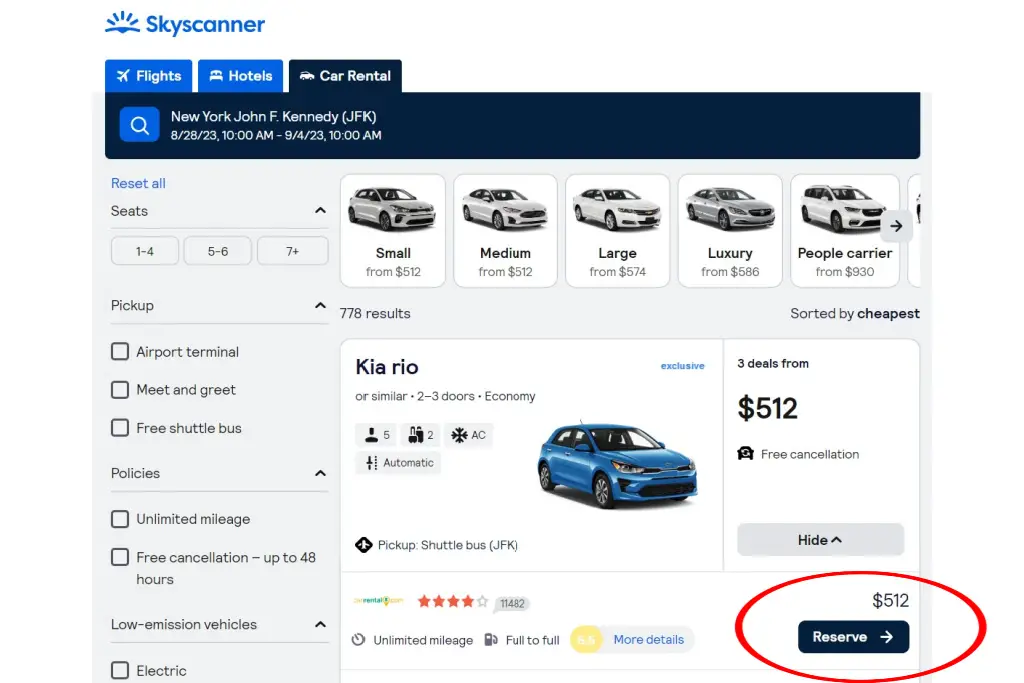 For example, we always compare prices for rental cars between Skyscanner and DiscoverCars to make sure we're getting the best prices available.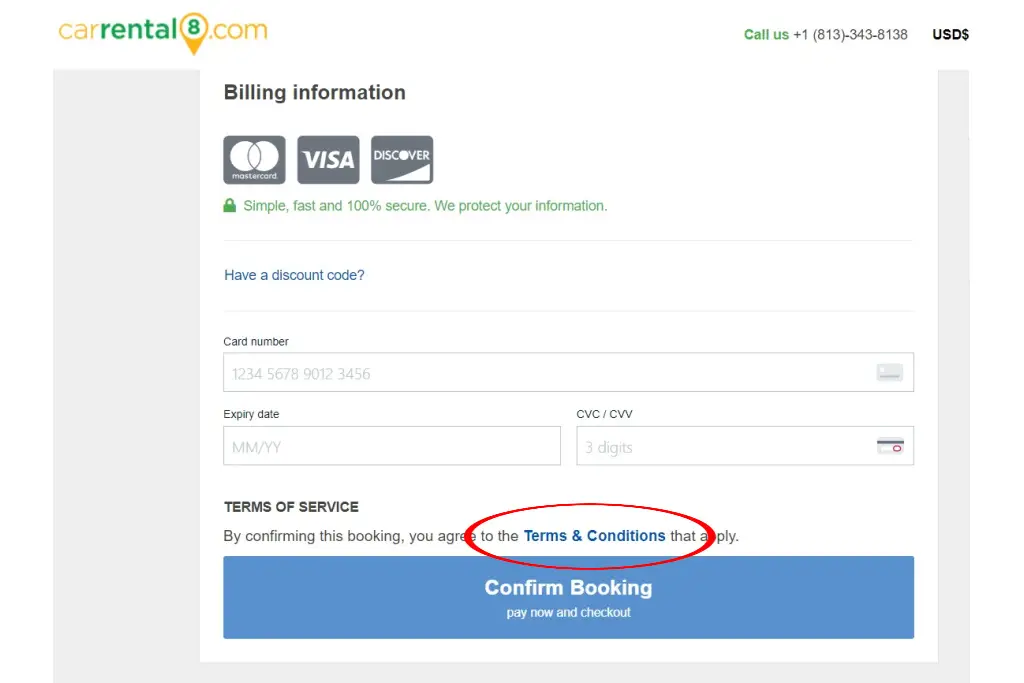 If we were going to rent a car in the U.S. and drive it to Canada we'd make sure to book with a major brand such as Alamo, Avis, Budget, Enterprise, Hertz, Thrifty, etc.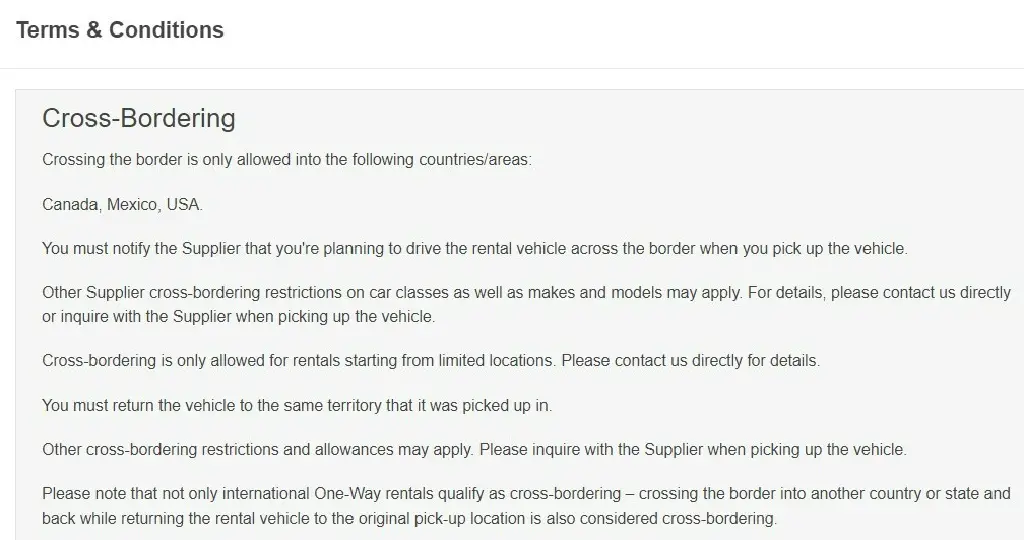 Rent Car in the USA and Return It to Canada
If you're considering renting a car in the USA and returning it to a location in Canada be sure to read the terms and conditions. In many cases, cross-border mileage is not unlimited and can get quite expensive.
5. Be on the Lookout for Hub Island
One of the most unique things to see while touring 1000 Islands is "Just Room Enough" Island, also named Hub Island. If you're not paying attention during your scenic cruise you might just miss it.
Looking to escape the hustle and bustle of city life, in 1950 the Sizeland family decided to purchase an island. With a limited budget, they bought the tiniest island they could find. In fact, it's so small that many people don't even consider it an island because there's only enough room for a house and a tree.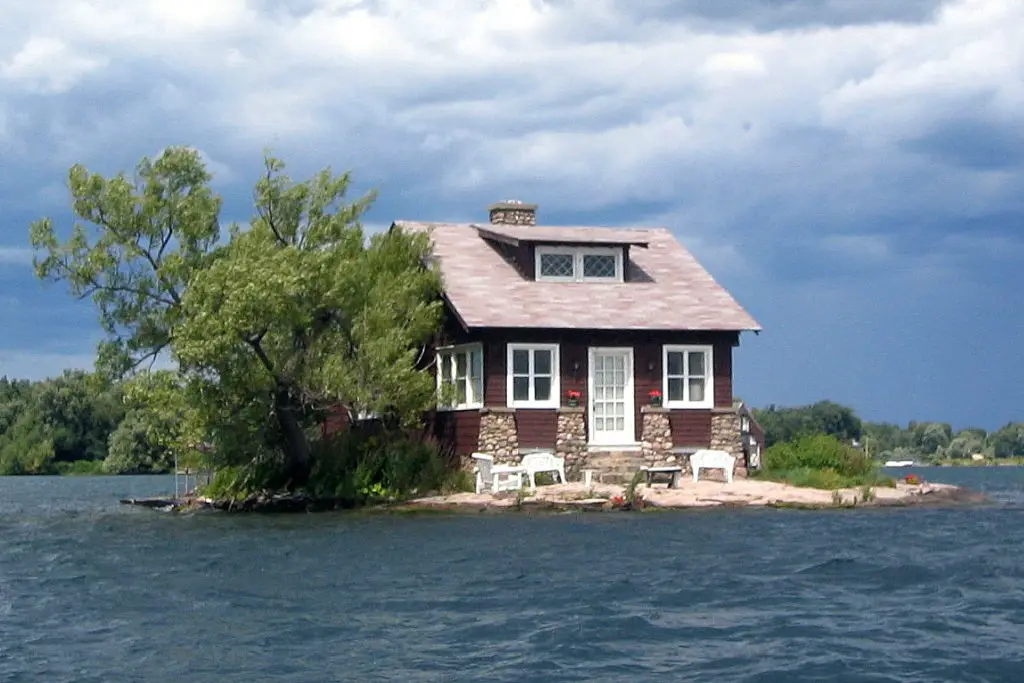 However, according to the rules of the region, to be an island the parcel of land must be larger than one square foot, it must be above the level of the river for the entire year, and it must have at least one tree.
TRAVEL TIPS
🏘️ Book Your Accommodation
We use Tripadvisor and Priceline's Express Deals to compare prices and reviews in advance and check availability
✈️ Book Your Flight in Advance
To find the cheapest flight options, you can use WayAway and Skyscanner to find the most suitable option for you
🚗 Reserve Your Rental Car
Use DiscoverCars and Skyscanner to compare prices and view the largest selection of vehicles