When fishing for bass, either smallmouth or largemouth, the indication is that spinning tackle is sufficient since the handling is easy, casting is good, and it presents fine. But then a novice attending a tournament looks on the boat of a bass pro angler, and there are just as many baitcaster with casting reels.
That would be confusing to a newbie, but a pro will tell you that in many ways, these offer benefits along with the spinning reels.
It's why you'll find a line at the sporting store looking for the current 10 best baitcasting reels for bass fishing in 2022 by Bass N Edge to prepare for the next round of tournaments. What would be the differences between the two that would warrant the preference for one over the other when fishing where it counts for a competition? Let's read.
Best Rod And Reel
The reality of the situation when looking at a Baitcaster with casting reels vs. spinning tackle is everyone has a unique perspective. If you ask one person what they prefer, it will probably be different from the next person you come upon.
It's purely speculative; there's no universal response. Different people will appreciate one for specific reasons while others find their personal choice for diverse purposes.
Read: Rent a Fishing Boat in Florida for All Budgets
That being said, instead of looking at it from the perspective of which is the best, let's approach it as "what are the differences," and then you can decide which would work the best for your set of circumstances. We'll start with the baitcaster with the casting reel.
Learn the pros and cons of baitcaster vs. the spinner at https://sportfishingbuddy.com/baitcaster-vs-spinning-reel/.
Baitcaster
Baitcasting reels allow anglers to have what's described as "pinpoint accuracy" when casting lures such as spinner baits, jigs, and crankbaits. The downside with this reel is there is a need to have a much more established skillset to handle what pros describe as a "drag resistance (dialed in)."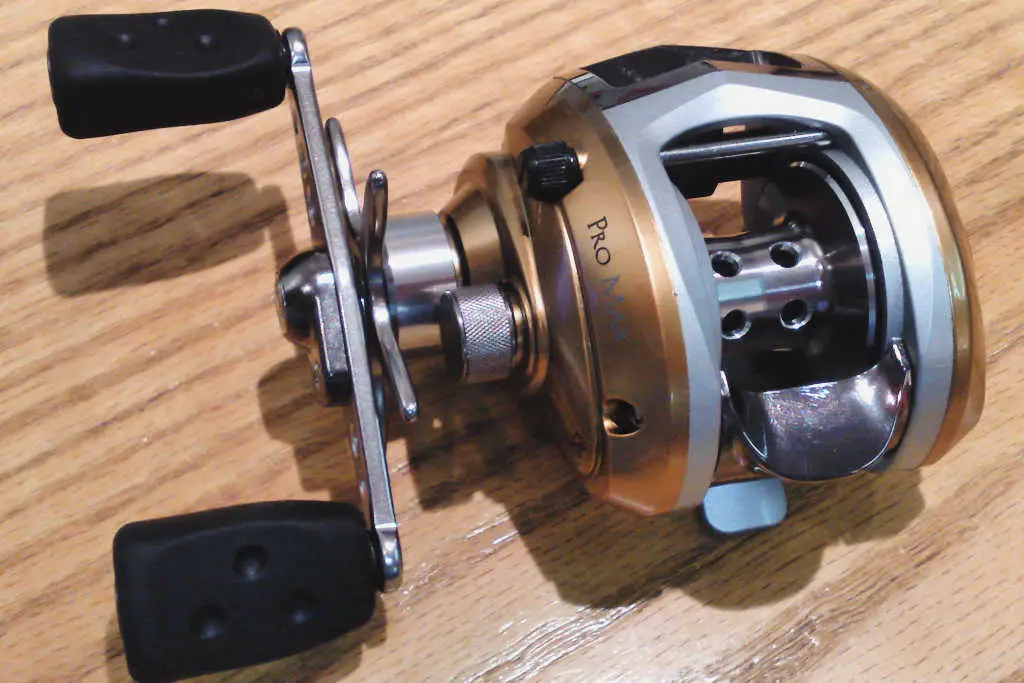 That means there would need to be adequate thumb pressure as the line is being spooled, so it flows perfectly, or you'll experience a "bird's nest," meaning a mess of a tangle with the line.
Get This for the Ultimate Fishing Trip: Inflatable Fishing Pontoon Boat
Typically, a baitcaster lure will launch much further than a spinning reel since the spinner goes in a circular motion while the casting reel flies straight from the spool. Again, the casting reel takes time and patience (and practice) to learn until you get the feel of it and develop a comfortable rhythm.
When you become proficient with your rod and reel, accuracy and distance in fishing locations where that's necessary will be spot on. Spinners are all-around reels for almost any situation. Go here for guidance on casting a baitcasting reel.
Spinning Reels
A spinner is more of a simplistic tool that you can introduce to even a novice angler, and they can put it to use relatively quickly. These are user-friendly with a matter of merely "flipping the bail," touching the line with a single finger to cast, and then ensuring the bail is closed.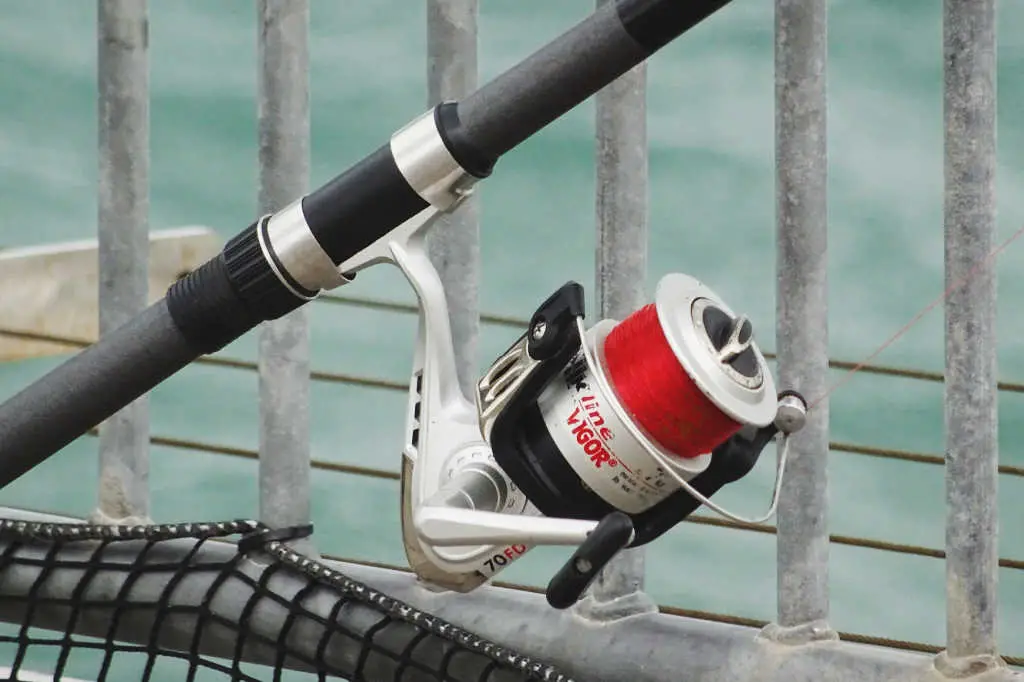 Reeling it back in is merely a matter of turning the handle. The recommendation is to avoid holding the reel in the upside-down position. When using the handle, there always needs to be a clockwise motion.
A spinning reel is ideal with baits that are light, including live bait and softer plastic options, since there is a limit to how far you can cast depending on how hard the bait is cast.
There is no drag restriction when releasing the line from the spool. That means you can get a far launch even with the lightest lure. That's especially good because you have no fear of backlash with this option.
While it is true that a light lure can give you the maximum distance, the downside with the piece is the spool on the rod is located on the bottom. In combination with the bail, the casting distance comes up as a disadvantage compared to the baitcaster.
While spinners are suitable for small fish, the lighter line and the system's design don't equate to a good setup for the bigger prey. The indication is that the "drag system" would be insufficient to carry a bigger fish. That would poorly serve if there were a competition or tournament where the small fish are not going to win the day.
Use Of A Baitcaster With Casting Reel vs. A Spinning Reel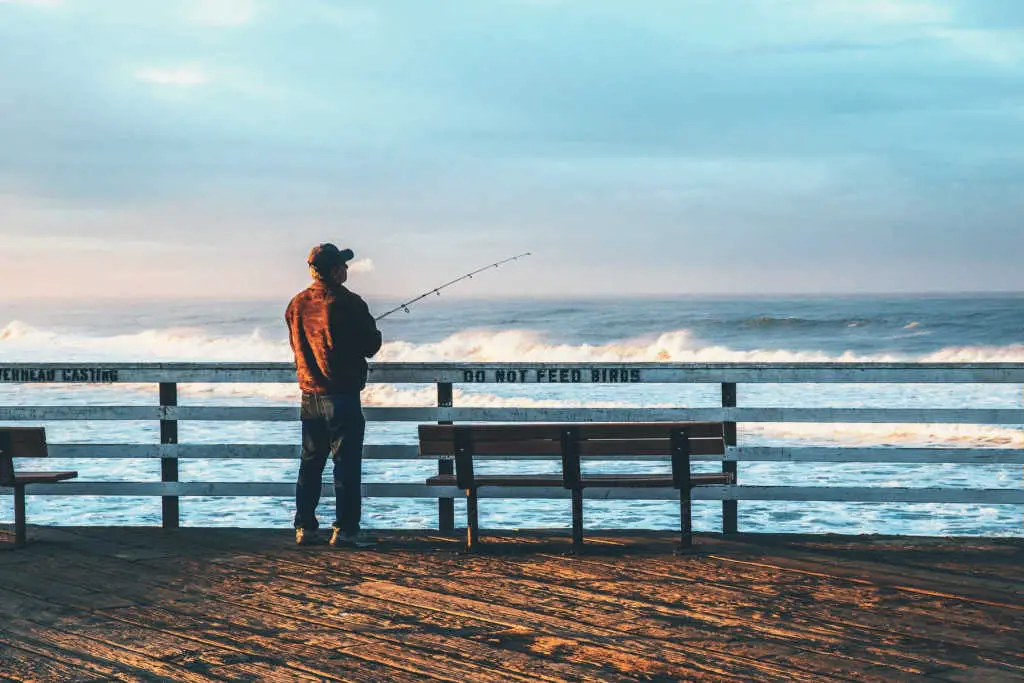 There are specific situations where the baitcaster would be a better choice over the spinning reel. Let's look at some of these.
The heavy line will allow for better fishing in the harshest of weather conditions where a spinner would be challenged with its lighter equipment.
A more experienced pro would do better with the baitcaster, while a newbie would be able to learn fishing with the spinner since it's much more straightforward.
If you require something that is much more lightweight and prefer casting, the spinner is much easier with no backlash.
The baitcaster comes at a much higher price point if you have a bigger budget and can afford the rod and casting reels.
If you want to win some competitions or tournaments or simply want to have some bigger fish, the baitcasting options will give you those.
A spinning reel is a genuinely good choice if you're new to fishing with little skill or experience. It's an ideal learning tool with ease of use, working well under almost any sort of situation or condition. You'll find these are perfect for smaller fish with lighter lures and lines.
You'll find the baitcaster with casting reel a better option if you are an experienced pro looking for a heavier line, better accuracy, a greater distance with casting, more power, and rapid retrieval.
There is the potential for backlash, but as an experienced angler who grows comfortable with the rod and reel, this won't be an issue for too long.