Girls with high-end tastes and low-end budgets may appreciate these eight ways to throw a cheap bachelorette party in Las Vegas. Let's face it—times are tough out there and money doesn't stretch as far as it used to. This gets frustrating when you just want to enjoy life with your squad but your bank account funds are dwindling. Don't fret. We'll provide some clever ideas on how to enjoy a brilliant bachelorette party in Las Vegas for party girls on a budget.
8 Cheap But Wild Bachelorette Party Ideas in Vegas
Remember in the hit movie "Bridesmaids" how Annie was worried about money as all her friends rallied behind a bachelorette party in Las Vegas? Thankfully, with some clever planning and insider suggestions, no one will fret once the group has decided to celebrate a bachelorette party in Las Vegas.
Below are eight cheap wild bachelorette party ideas in Las Vegas.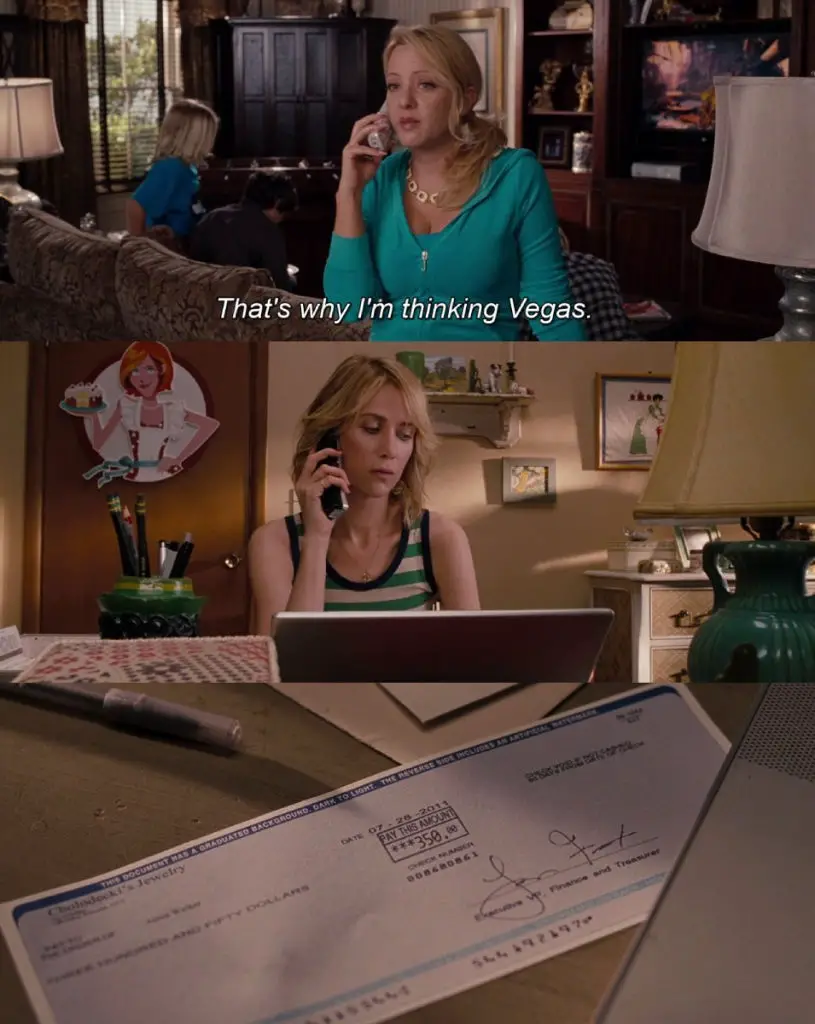 1. Ride the High Roller
Some of the most memorable attractions in Las Vegas offer amazing views of the Strip. Unfortunately, many come with a high admission price. Thankfully the High Roller at the LINQ Promenade is a budget-friendly option that is a great time.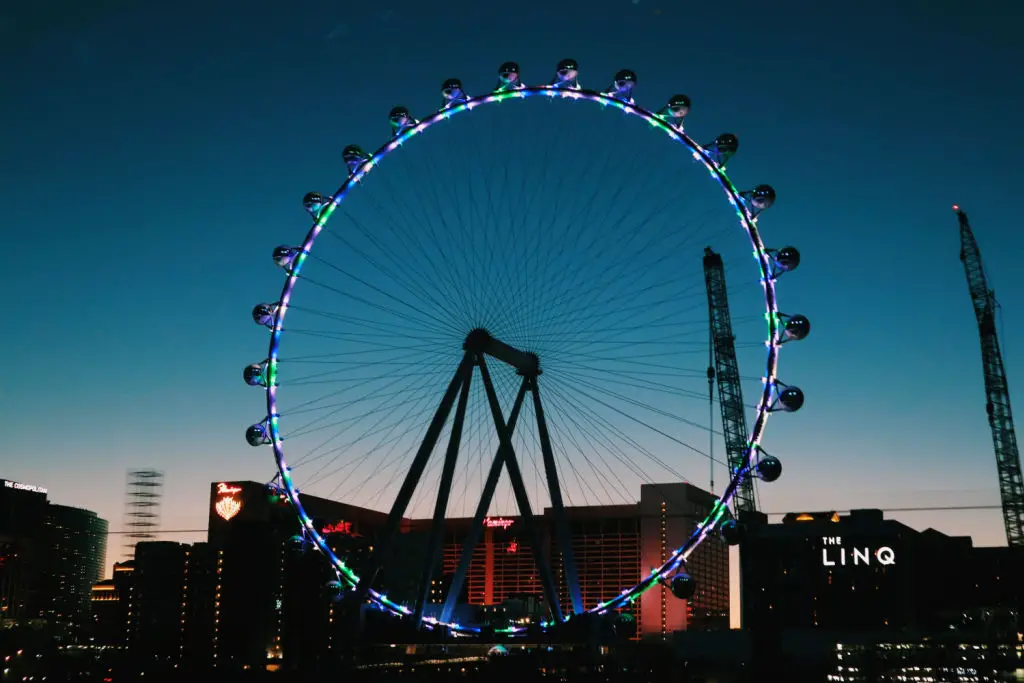 Book the Happy Half-Hour ride, which includes an unlimited open bar during the ride's 30-minute slow rotation. Reviews share that the bartenders are always friendly and keep guests' drinks flowing.
For less than $70 per person, it's a great way to enjoy multiple cocktails and a major attraction in Las Vegas. However, just be sure to purchase tickets in advance below to avoid the buzzkill of waiting in line.
🎡 High Roller Observation Wheel >🎟️ Buy Tickets Now
2. Throw a Balcony Party
Incorporating a nice hotel room into the bachelorette party weekend can be a great way to save money. The idea is to use your accommodation not only as a place to stay but also as another place to celebrate.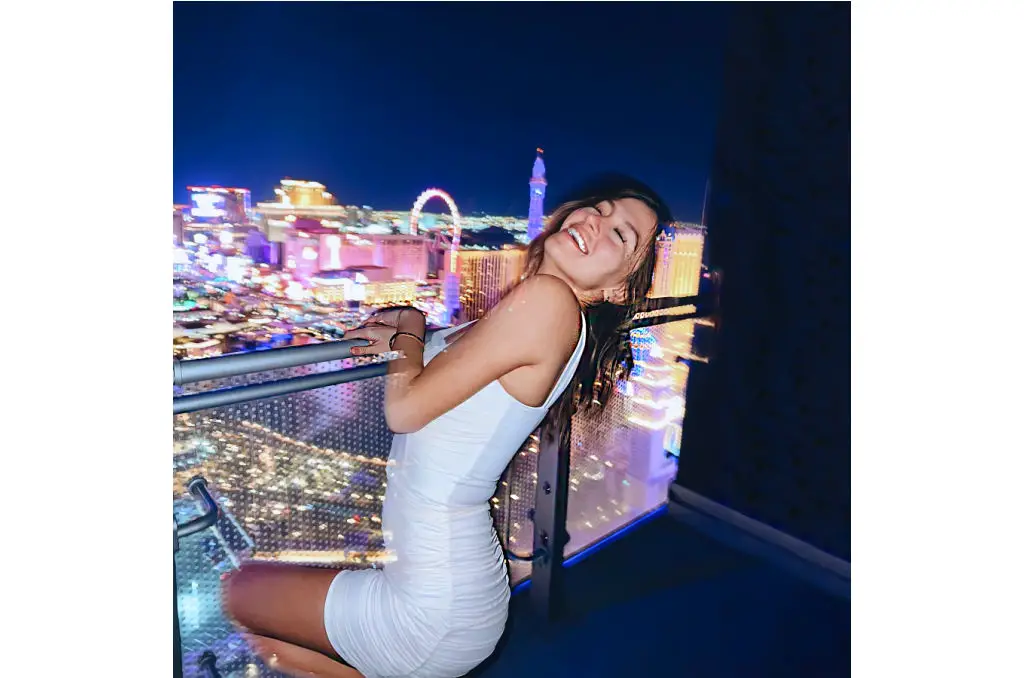 A posh hotel room with a killer balcony can help make a Las Vegas bachelorette party extra memorable. The girls can get ready together while pre-gaming and listening to their favorite playlists. Toast the bride on a balcony with sunset views and later take selfies with a backdrop of the sparkling lights of the Strip.
It is important to note, due to safety concerns, very few Las Vegas hotels have balconies. Nevertheless, below are three nice hotels with fantastic balcony views.
If your budget allows, the Cosmopolitan's Bellagio Fountain View Room is epic but it only sleeps two. However, you could designate the Fountain View room as the "party space" for your balcony party and simply book cheaper City View rooms that come with two queen beds. 😉
🏨 The Cosmopolitan > Check Availability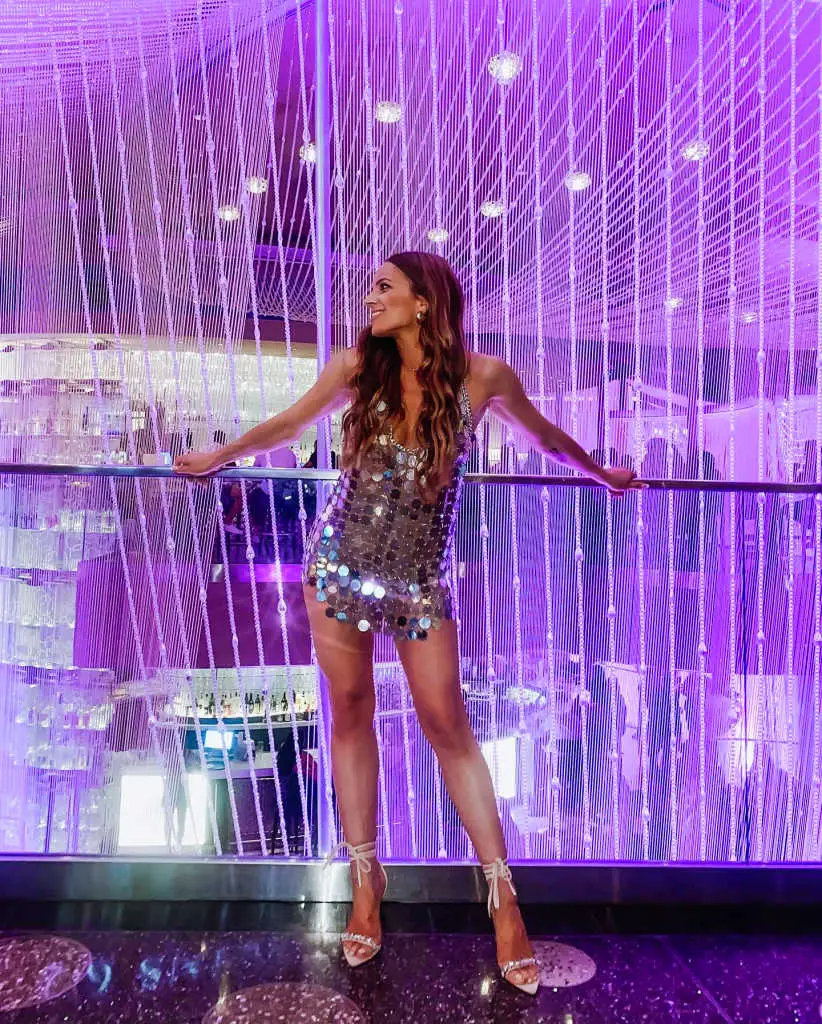 Two other good options for large groups with balconies include:
Here are two other good affordable accommodations for up to six guests without balconies:
3. Experience a Sexy Revue
As an artistry staple, a sexy revue is a popular option for a Vegas bachelorette party. Thankfully, there is a range of options to fit the tastes of your girl squad. As a bonus, all the shows below cost about $50 per ticket or less if you attend on a weekday.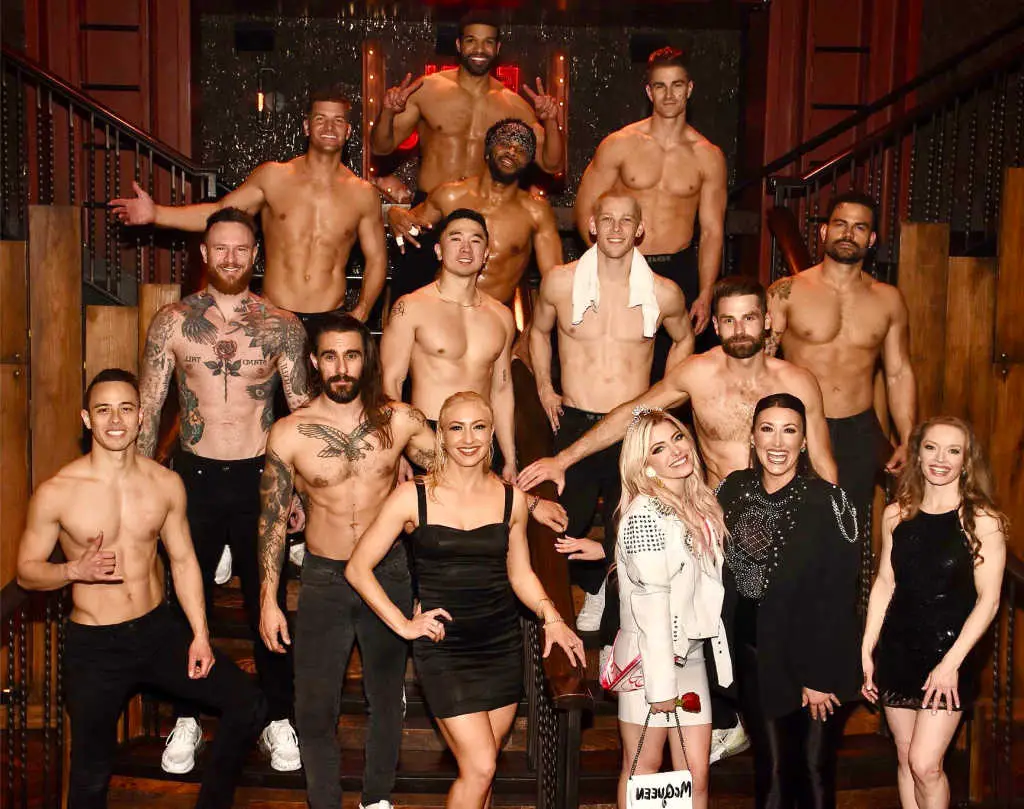 From all-male dance shows to interactive performances—there's something for everyone. Of course, many girls say that a Las Vegas show is the highlight of their bachelorette trip to Vegas.
If your group isn't really into risqué shows, some good alternatives include LIOZ Show which is hysterical, or MJ Live, a genuine Michael Jackson concert, or Paranormal Mind Reading Magic, a mentalist that can read the bride-to-be's inner thoughts.
4. Host a Bestie Boudoir Shoot or Lingerie Shower
So many travelers book a hotel room but never have the time to enjoy it. Take advantage of your accommodation by kicking off the festivities by hosting a lingerie shower right in the room. Thankfully, pretty bridal lingerie and sexy panties don't take up a lot of space in your luggage.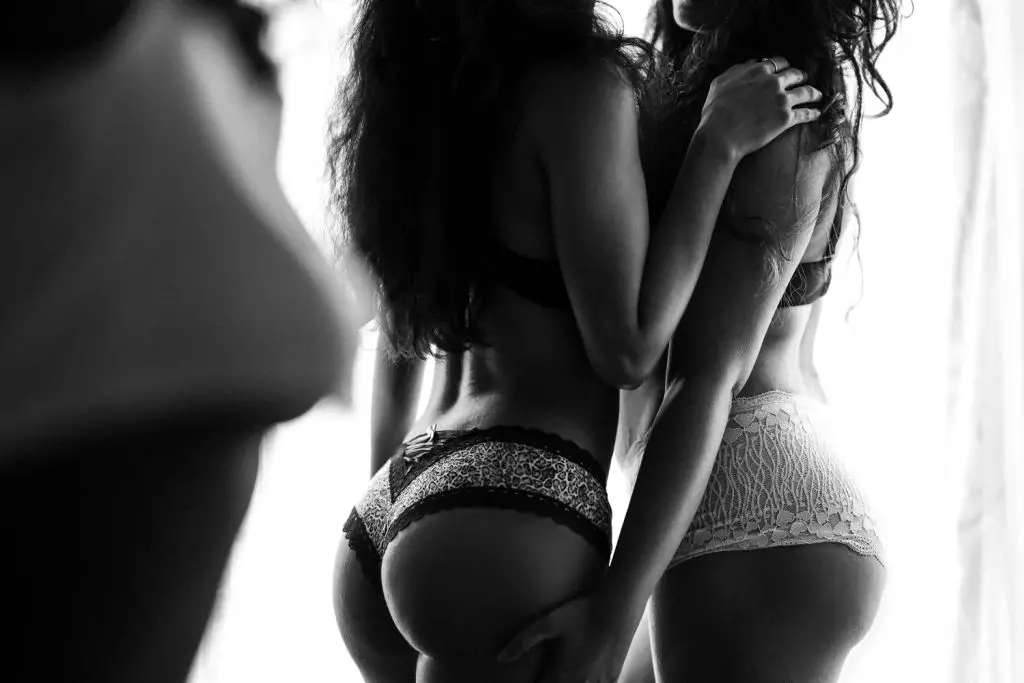 Additionally, there is always at least one friend in your squad who is the designated photographer. Enlist her to take some sexy pictures for a Vegas boudoir photoshoot.
Hotel rooms are a popular location for bridal boudoirs. Think of all the images that you will come up with a backdrop of your favorite music, tasty cocktails, and everyone in matching silky nightwear.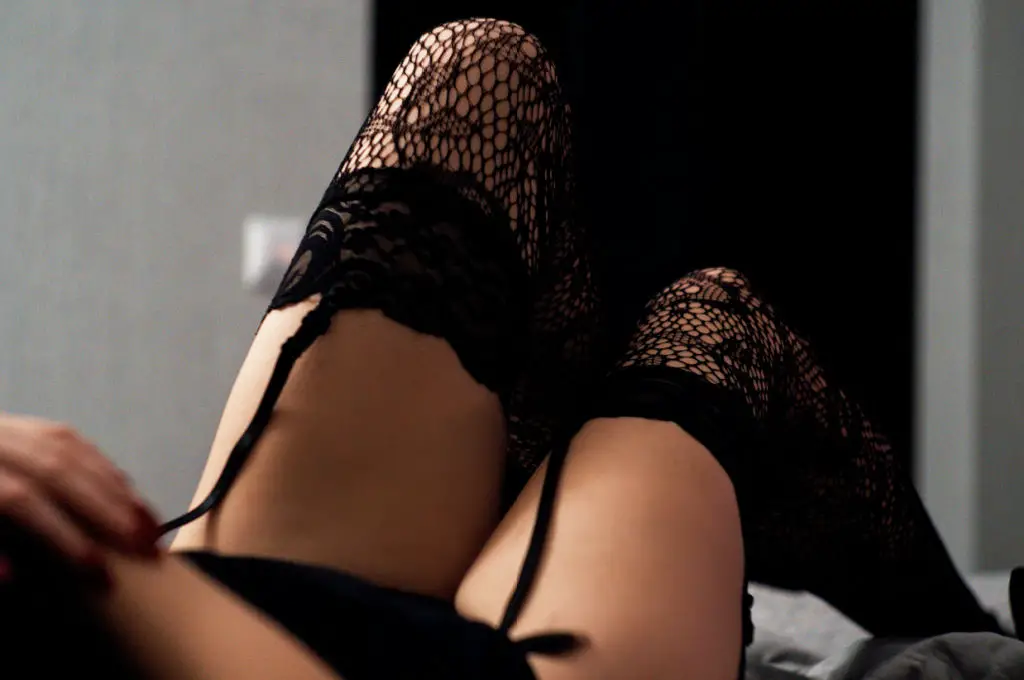 8 Easy-to-Pack Bridal Gifts Under $20 👰🏻🎁
5. Drink on the Strip
One of the best perks of a bachelorette party in Las Vegas is the city's open container policy. It is legal for pedestrians to carry open containers of alcohol on the Strip as long as they are in aluminum containers, plastic cups, or paper. Naturally, no glass is allowed. Please note, Downtown Las Vegas and Fremont Street have more restrictive open container laws since those areas sit in the unincorporated City of Las Vegas.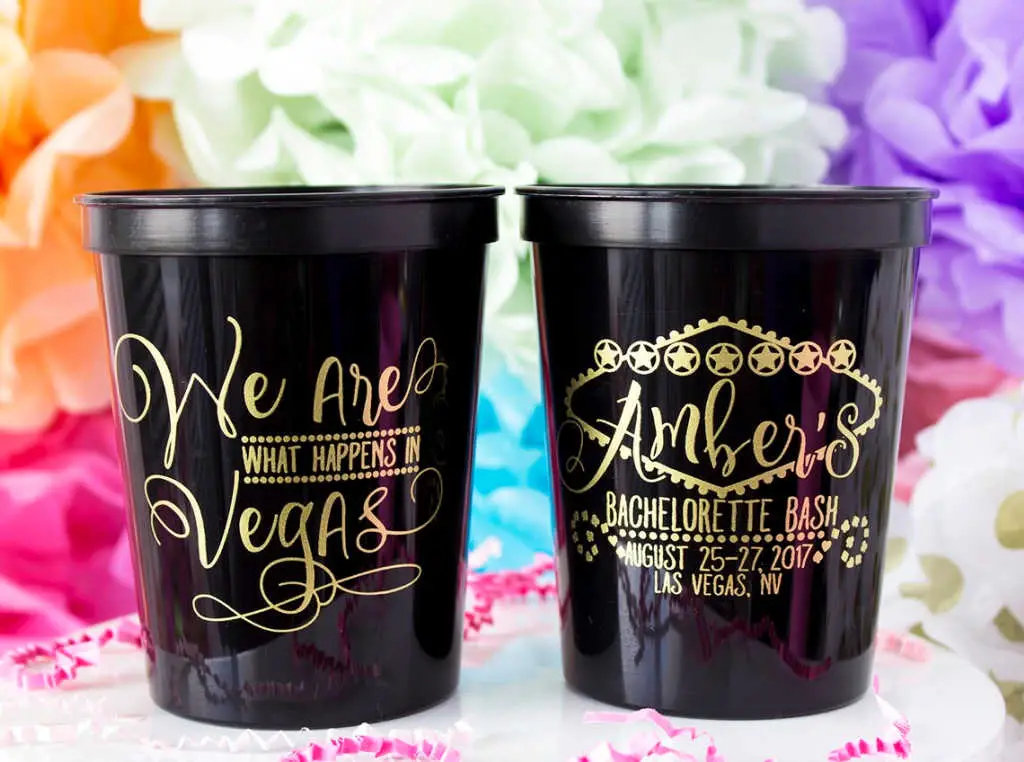 Thankfully, with Vegas' open-container law, friends on a budget can pre-game in the room and then enjoy some drinks while getting into trouble on the Strip. To stand out in the crowd, bring some hilarious sashes and flair for the bride.
If you decide to party on the Strip, consider spicing up the night with some fun fetti for the group.
6. Pole Dance Lessons
Considered a deal as one of Vegas' $50 and under experiences, Stripper 101 combines fun, movement, and empowerment in an exciting 75-minute women-only class. Located at the Miracle Mile Shops in Planet Hollywood, this opportunity is for women of all ages, shapes, and sizes.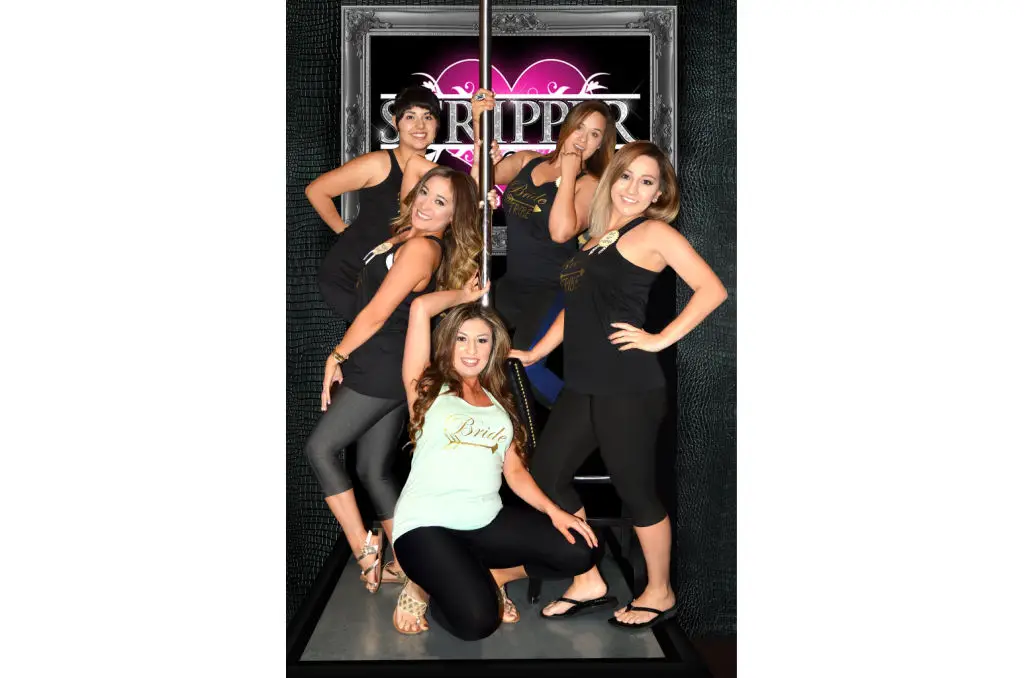 Grandmothers have even joined in with their granddaughters! The class begins with some shots to loosen up in the adjoining bar and guests can wear whatever they feel most comfortable in as they dance and laugh together.
💃 Stripper 101 > Check Availability
7. Take Advantage of Free Attractions
One of the most significant aspects of a trip to Las Vegas is how many free attractions are around the city. This means the bachelorettes can sight-see for free during the day while saving the spending to have fun at night.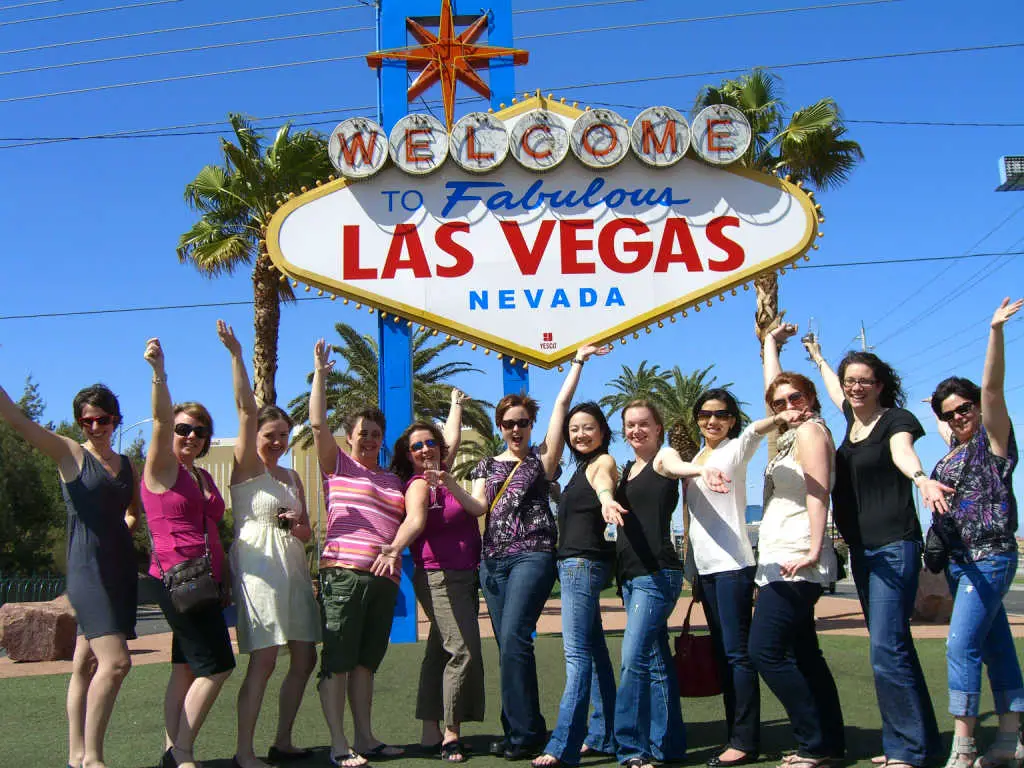 Some Instagram-worthy free attractions include Symphony Park, Seven Magic Mountains, Fremont Street, and the Welcome to Las Vegas neon sign.
8. Use the Art of Ask
Travelers are discovering that there are hidden discounts available when calling restaurants, hotels, or attractions. This travel hack uses the 'Art of Ask' to take advantage of deals that may be offered to groups or during times of special promotions. When calling around, simply say "Do you have any special offers or promotions available for small group reservations?"