Realizing we were a bit short, we came up with a great way to earn airline miles fast while also getting free wine in the process. Not only is this a fun way to earn miles but it feels like Christmas with "presents" arriving right at your front door!
It's so easy to earn free miles, we often wonder why people pay for airline tickets for annual vacations. Whether it's signing up for a credit card that offers bonus miles, using an airline's branded credit card to make purchases, or shopping on an airline's e-commerce portal site there are tons of ways to earn airline miles fast.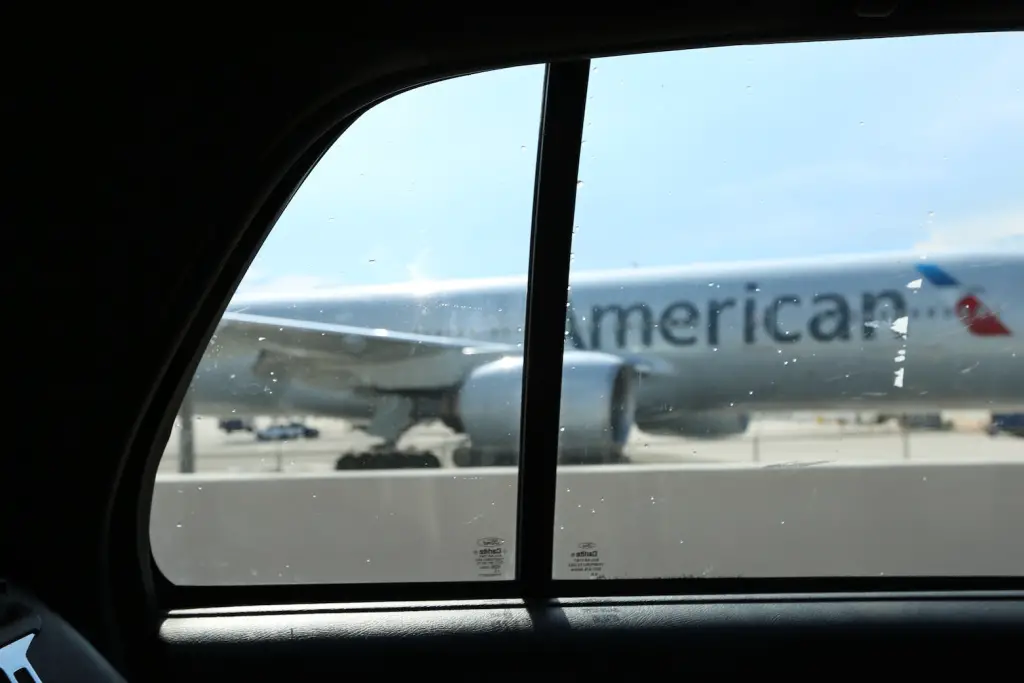 Recently, we noticed that we were a bit short on airline miles and began browsing the American Airlines AAdvantage shopping site looking for deals. For those that have never visited the page, visitors earn miles by either how much they spend or receive a fixed amount of miles based on one purchase—we like using American Airlines because they have tons of domestic and international routes.
Read: How to Get Price on Flights in 3 Easy Steps
For example, currently, you can earn 4 miles for every dollar spent at Macy's or 500 miles by making one purchase on WeightWatchers. However, what caught our eye was the several wine clubs that offer thousands of airline miles while also providing delicious high-quality bottles of wine, shipped right to your door!
How to Earn Airline Miles Fast
We needed airline miles fast. Luckily, when purchasing one of the fixed rewards products or services on the AAdvantage shopping site, your American Airlines account is credited within a few days.
Being winos, we decided to each purchase a Firstleaf subscription which rewarded us with 2,500 miles (each). For just $45, one subscription includes six bottles of high-quality wine with free shipping, and the option to cancel immediately after receiving the wine.
🍷 Firstleaf Subscription > Buy Now
If wine isn't your thing, another option is to purchase food from HelloFresh or Green Chef to earn massive amounts of fixed points from one purchase. Both stores provide meal kits using only the freshest ingredients and well-thought-out recipes.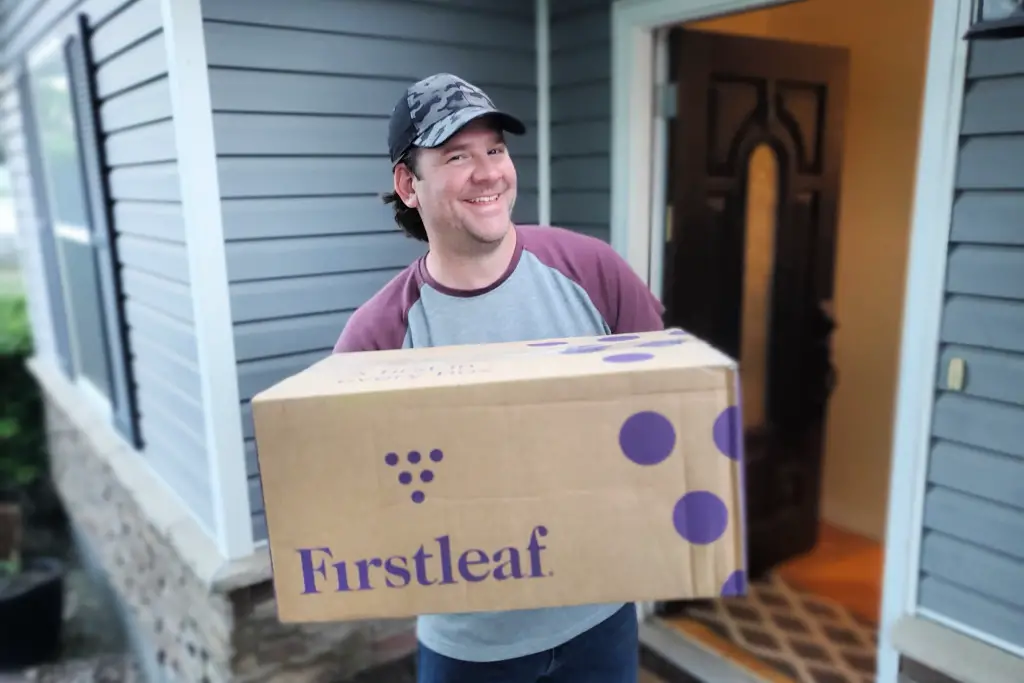 Here's why this is such a fabulous deal for winos. If you were to purchase 2,000 miles from American Airlines, which is the minimum number of miles you can buy it would cost $75.
Basically, by only spending $45 you're getting 2,000 miles, and you're getting an extra 500 miles and six bottles of wine for free, and you're saving $30. Of course, for the best taste and look, you must sip the wine out of extra-large stemmed wine glasses accompanied by a wine aerator pourer which assists in bringing out the aromas and flavors.
Steps to Earn Airline Miles Fast
On a laptop or desktop visit the American Airlines AAdvantage shopping site
Log in or create an account
Hover your cursor over "Explore stores and more" and then click "View All Stores"
Under "All Stores" click "Earn Rate" (this will bring the stores with fixed miles to the top)
Click on "Firstleaf" and then click "Shop Now"
Purchase a subscription
Honestly, after purchasing the subscriptions we did end up canceling both of them shortly after receiving the wine. Unfortunately, as travel bloggers, money's kind of tight right now. However, if we did have a bit of disposable income we could see ourselves enjoying continuing the subscription as we love to drink wine, practice smelling and identifying the various aromas, and enjoy a hassle-free experience.
💰 Budget Tip
:
Check out WayAway
—a new flight aggregator platform that provides travelers with the best rates on airline tickets. Users can also purchase the WayAway Plus membership plan, which
gives cashback
on flights, accommodation, car rentals, tours, and more. We saved a ton of money using WayAway!
Here's What We Like About Firstleaf
Wine lovers quickly realize that the selection in most supermarkets is pretty indistinguishable. No matter where you travel to in the U.S., most grocers carry the same uninspiring brands such as Robert Mondavi and Josh Cellars—and if we have to see one more bottle of Ménage à Trois we're gonna scream!
All of the wines we received from Firstleaf were from unfamiliar producers and tasted delicious. Typically, we'll purchase wine at brick-and-mortar stores from $7-25 per bottle, seeing the same monotonous brands everywhere we go.
For us, drinking the exact same wine repeatedly is like going to the same place for vacation year after year— a bit mundane. It's nice to be surprised and explore some new wines and flavors and Firstleaf makes this easy.
Take Away the Guesswork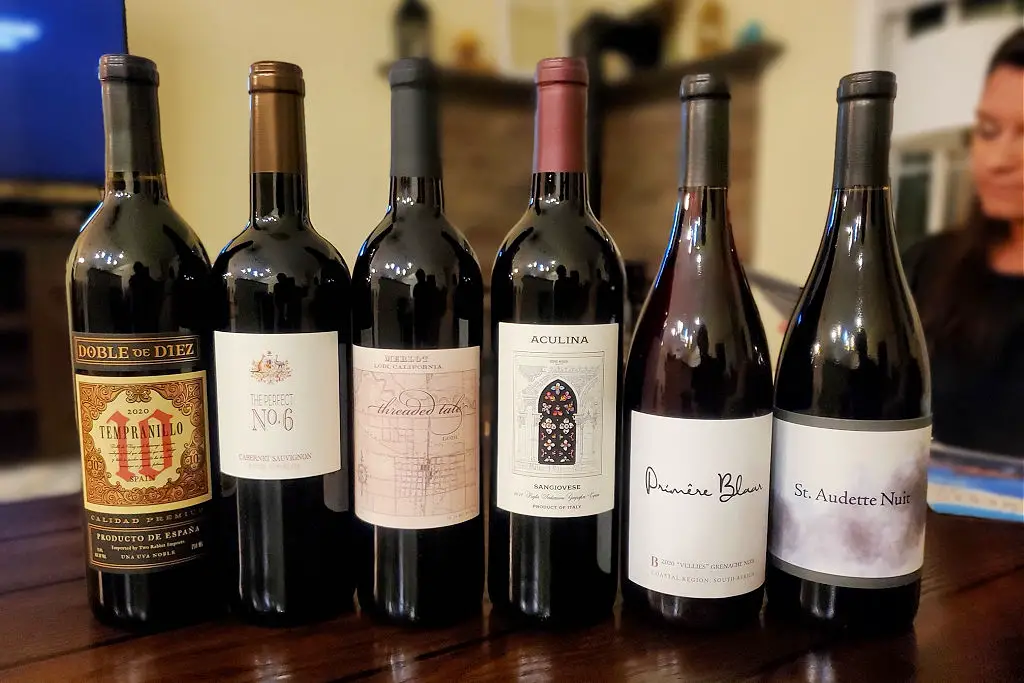 We also like the fact that having expert sommeliers pick out the wine on our behalf takes away the guesswork. For example, when visiting a liquor store with a wide selection of wines, we will occasionally choose poorly when looking to try something new—wasting our limited funds on bad wine.
Tasting Notes and Pairing Cards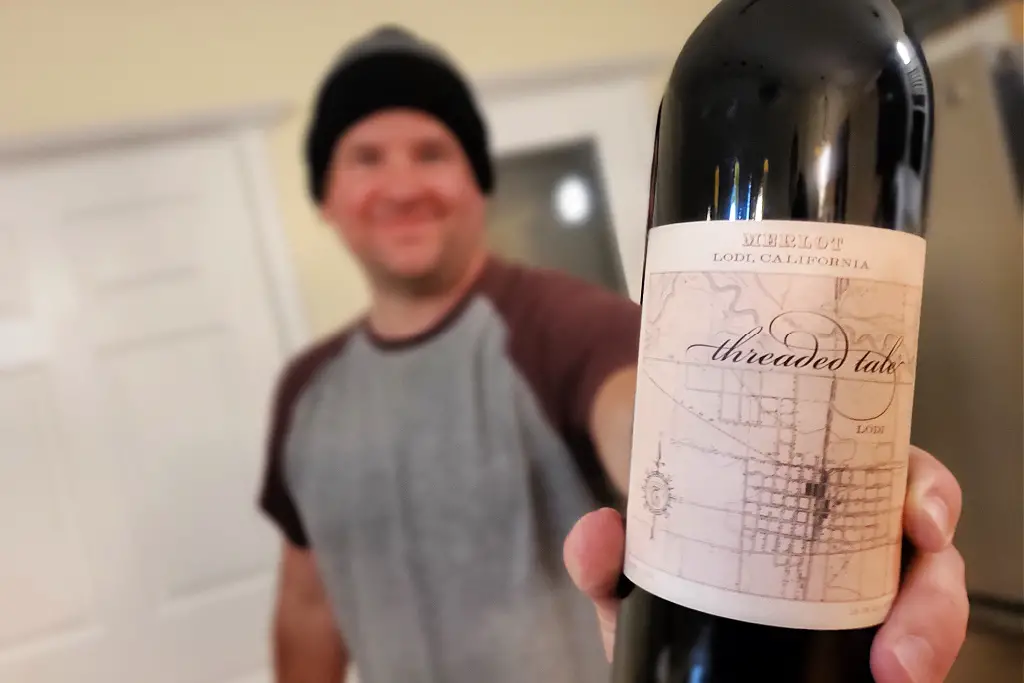 Another nice thing about a subscription to Firstleaf is that each bottle of wine is accompanied by a tasting note and pairing card. Back when we were career-driven, we would host wine tastings at our condo and would have to write down the wines' tasting notes. However, Firstleaf's fancy cards are a great reference guide and add to the tasting experience. They look fancy and feel nicely crafted.
Pair With Double R Ranch
We highly recommend you consider pairing a cabernet sauvignon with a steak from Double R Ranch. We came across Double R Ranch while touring Idaho and ended up purchasing their beef nearly every day for two months straight.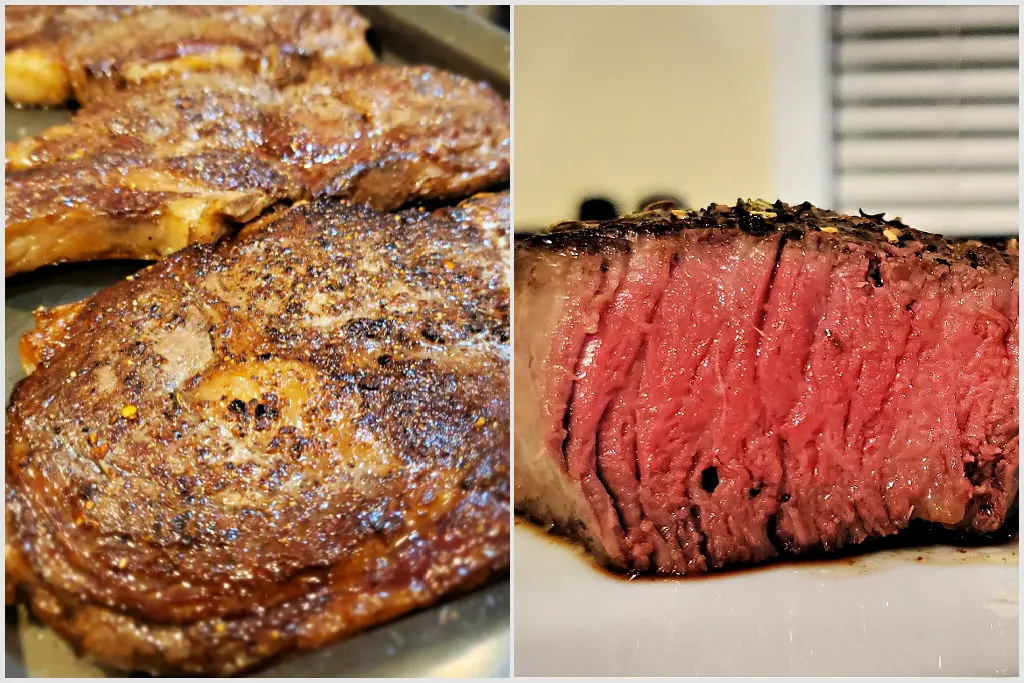 We were fortunate enough to buy it from the local supermarket. Unfortunately, it's quite a bit more expensive online but may be worth the splurge if you're looking to try some of the best beef in the world or celebrating a special event.
🥩 Double R Ranch Steaks > Buy Now
For example, in Illinois when we were working for the man, we'd go out for steak dinners all of the time. We'd pay at least $30 per steak and oftentimes well over $50. Rest assured, the steaks from Double R Ranch knock the socks off anything else we've tasted and we've eaten wagyu in Japan.
Harry recommends the 1.5″ ribeye ($34) while Audrey, our in-house beef expert, recommends the filet mignon ($31).
We Need Your Help
Did you find this article helpful? If so, bookmark it and when you're planning your next vacation click on any of the links below before finalizing reservations. You'll get the best price, we'll earn a small commission, and you'll help support future articles.
Thank you!
BEST TRAVEL SEARCH ENGINES
🏘️ Book Your Accommodation
We use Tripadvisor and Priceline's Express Deals to compare prices and reviews in advance and check availability
✈️ Book Your Flight in Advance
To find the cheapest flight options, you can use WayAway and Skyscanner to find the most suitable choice for you
🚗 Reserve Your Rental Car
Use DiscoverCars and Skyscanner to compare prices and view the largest selection of vehicles