For many fans, watching the Cubs play baseball in Chicago is a euphoric experience. However, trying to find cheap parking near Wrigley Field on the other hand can be stressful. Luckily, with technology, there are a few ways to make the process completely hassle-free.
Back in the day, fans could simply drive to Wrigley Field and circle the stadium a few times to find parking suitable for their budget. Many locals, like ourselves, remember when our dads would simply keep cruising through the neighborhood until he found the perfect spot.
While it wasn't the most efficient method it also wasn't overly stressful because there were always enough spots. Nowadays, it's a bit more challenging because there's additional congestion and many people are reserving spots ahead of time using apps such as Spot Hero, which is recommended by the Chicago Cubs. 👇
🅿️ Cheap Parking Near Wrigley > Check Availability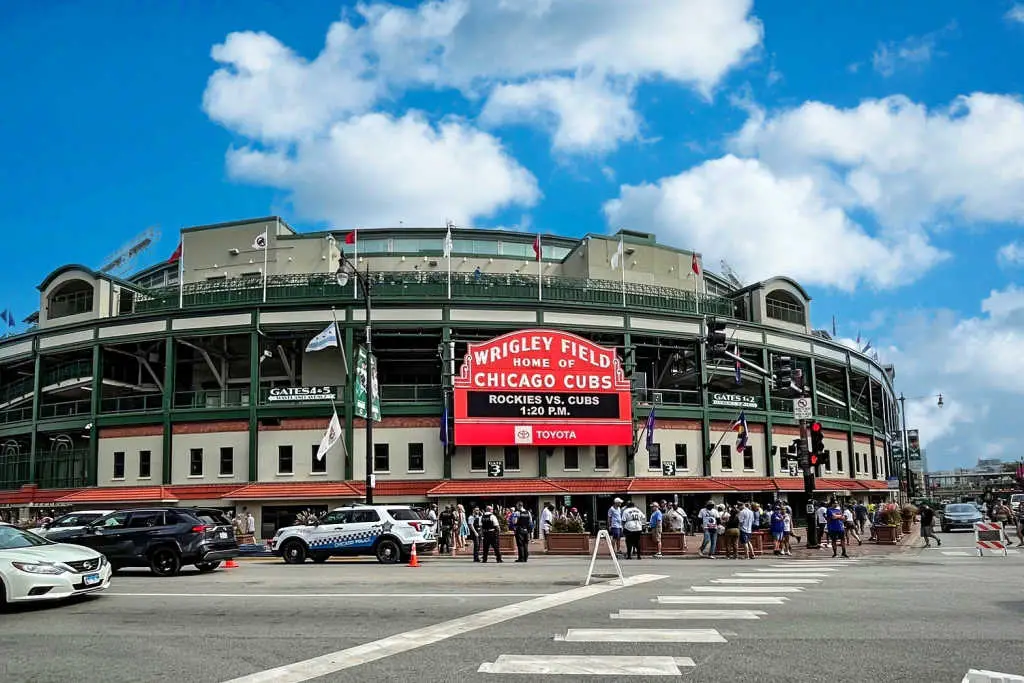 Whether you're looking for cheap tickets for a Cubs game, a concert, or a special event be sure to check out TicketSmarter—a ticket resale marketplace that is not affiliated with Ticketmaster or Live Nation. When we're looking for cheap tickets this is where we go 👇
🎟️ Cheap Tickets to Wrigley Field > Buy Now
How to Find Cheap Parking Near Wrigley Field
You can't teach an old dog new tricks is a familiar proverb that means it can be challenging for older people to learn new ways of doing things. Sure, you could drive to the North Side and try to find cheap parking near Wrigley Field by scouring the neighborhood and hoping to find a budget-friendly and secure parking spot, but good luck.
From our experience, it's so much easier to simply reserve a spot on Spot Hero. Here are a few benefits of using the app:
Cheap parking near Wrigley Field is easy to find with some spots costing only a couple of dollars an hour.
You know exactly where you're going to park, making it easier for you to manage your time.
If you are looking for peace of mind it's easy to find secure parking.
Spots come with user reviews so you can verify and find comfort in paying for a reputable parking spot.
Spots reserved on Spot Hero come in many shapes and colors. For example, the parking spot may be a resident's private spot, it may be a spot associated with a business, a hotel, or even a parking garage. Here are the steps to find cheap parking near Wrigley Field:
Visit the Spot Hero website or app.
Search for the location you'd to find parking.
Be sure to filter the results to your needs.
Sort the results from cheapest to most expensive.
Reserve the perfect parking spot.
Spot Hero Filters
When using Spot Hero, be sure to filter the available spots to fit your preferences. For example, if you would like your vehicle to be covered, choose the "Garage-Covered" option. Here are the filters currently on hand:
Valet
Lot – Uncovered
Self Park
Touchless
In & Out Allowed
On-Site Staff
Wheelchair Accessible
Garage – Covered
Heated
Of course, when searching for a spot you can also sort the list from cheapest to most expensive. This is one of the best ways to find cheap parking near Wrigley Field.
Street Parking
Parking on the street and simply paying a meter (or even getting it free) used to be one of the best ways to find cheap parking near Wrigley Field, but not anymore. Unfortunately, crime has increased quite dramatically around the stadium. In other words, you're taking a huge risk by parking your car on the street.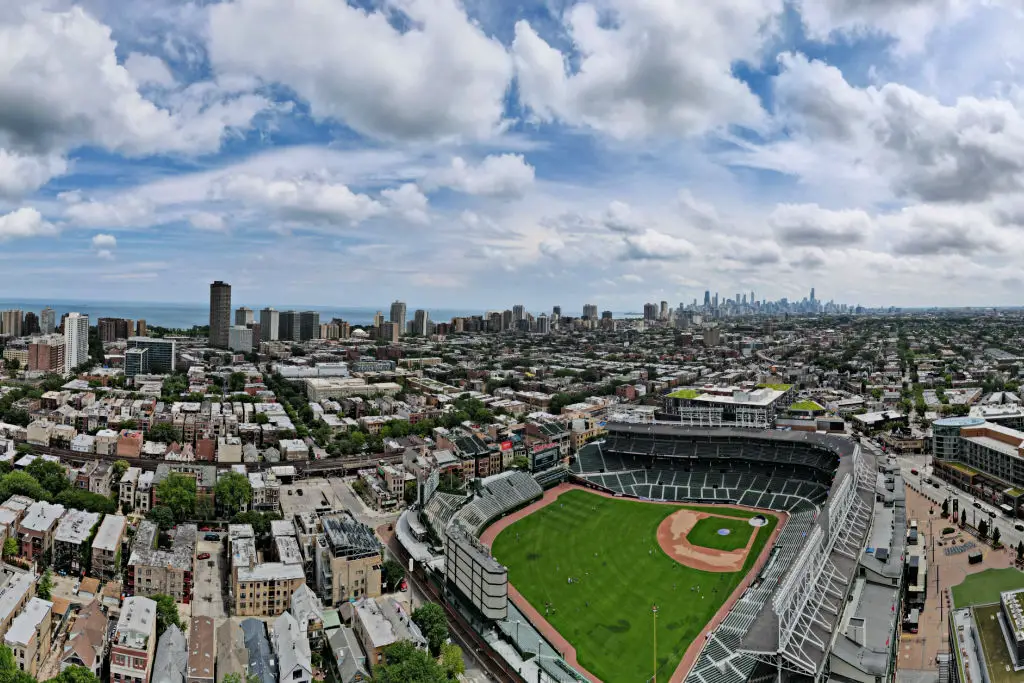 Whether it's criminals breaking in, stealing cars, or partygoers and rioters jumping on vehicles, do you want your wheels to be caught up in the middle of all of this? We sure as heck don't.
We recommend that you find a parking spot in a secure location, just off the main roads. This way, you'll have a safe route to and from Wrigley Field.
Save up to 50% on Chicago Attractions
One of the easiest ways to save a ton of money in Chicago is with a CityPASS. It includes all the best attractions, tours, and activities at one affordable rate. If you plan on hitting up just a couple of the major tourist attractions, it's an absolute no-brainer. 👇
Getting Towed
Tow companies like Lincoln Towing, also known as the "Lincoln Park Pirates" are known for towing cars for no reason. Moreover, these towing companies are super aggressive and there's virtually no way to dispute the process. If you do decide to park on the street, be sure to check if you need Residential Parking Permit 383 before parking. Once again, avoid the hassle and simply reserve a spot online.
Must Read: Is the Wrigley Field Tour Worth It? Everything You Need to Know
Frequently Asked Questions
Below are a few frequently asked questions about finding cheap parking near Wrigley Field.