Our third visit to Bangkok, Thailand felt a whole lot different. This time around, we traded in the laid-back beach life of Phuket for the bustling city of Bangkok. Lots of travelers have spent time in this city, so we opted to explore for eight nights to experience it for ourselves.
We planned to use a few additional days to rest and acclimate ourselves from the Euro Life and significant time change and to create the best Bangkok budget travel guide.

A typical day in Bangkok on the streets near Chinatown.
We last visited Thailand in 2014, when things appeared to be a lot less expensive. In the last few years, Thailand's economy seems to have boomed and prices may have been reflected in that growth. Malls are packed, the streets are bumper to bumper, and cranes fill the skyline.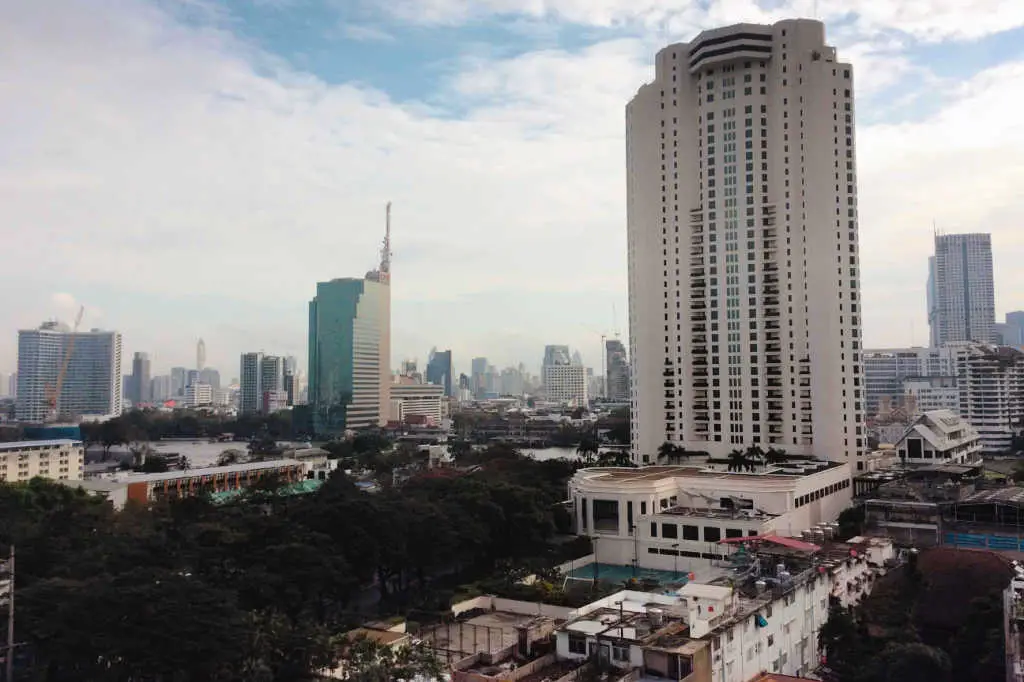 10 Best Things to Do in Bangkok Thailand
Our practical guide is information that we would have liked to have known before our visit, so we could have spent more time exploring and less time researching.
Below are the best 10 things to do in Bangkok, Thailand:
Wat Phra Chetuphon: One of the oldest and largest temples in Bangkok.
BTS Skytrain: An elevated rapid transit system that allows passengers to view and traverse various neighborhoods.
Temple Of Dawn (Wat Arun): At 210 feet tall, and positioned along the Chao Phraya River, the first morning light hits the porcelain tiles at just the right angle.
Temple of the Emerald Buddha (Wat Phra Kaew): Is regarded by many to be the most sacred temple in Thailand.
Jim Thompson House: A traditional Thai-style house built by an American businessman who lived in Bangkok during the 1960s.
Chatuchak Weekend Market: Also known as JJ Market, this huge outdoor and indoor market sells pretty much everything imaginable.
The Grand Palace: A complex of buildings that make up the official residence of the royal family of Thailand.
Khongsittha Muay Thai: See how muay Thai fighters train.
MBK Center (Ma Boon Khrong Center): The ultimate shopping experience in Bangkok.
Museum of Contemporary Art (MOCA): Showcases contemporary Thai art in a modern facility.
For a Ton of Fun Book This Excursion!: Bangkok by Night: Temples, Markets and Food by Tuk-Tuk
Where to Stay
Harry spent a lot of time researching the best neighborhood to stay in while in Bangkok, Thailand. We typically prefer quieter areas, but still, like to be within walking distance to public transportation and shops to make daily life a little easier.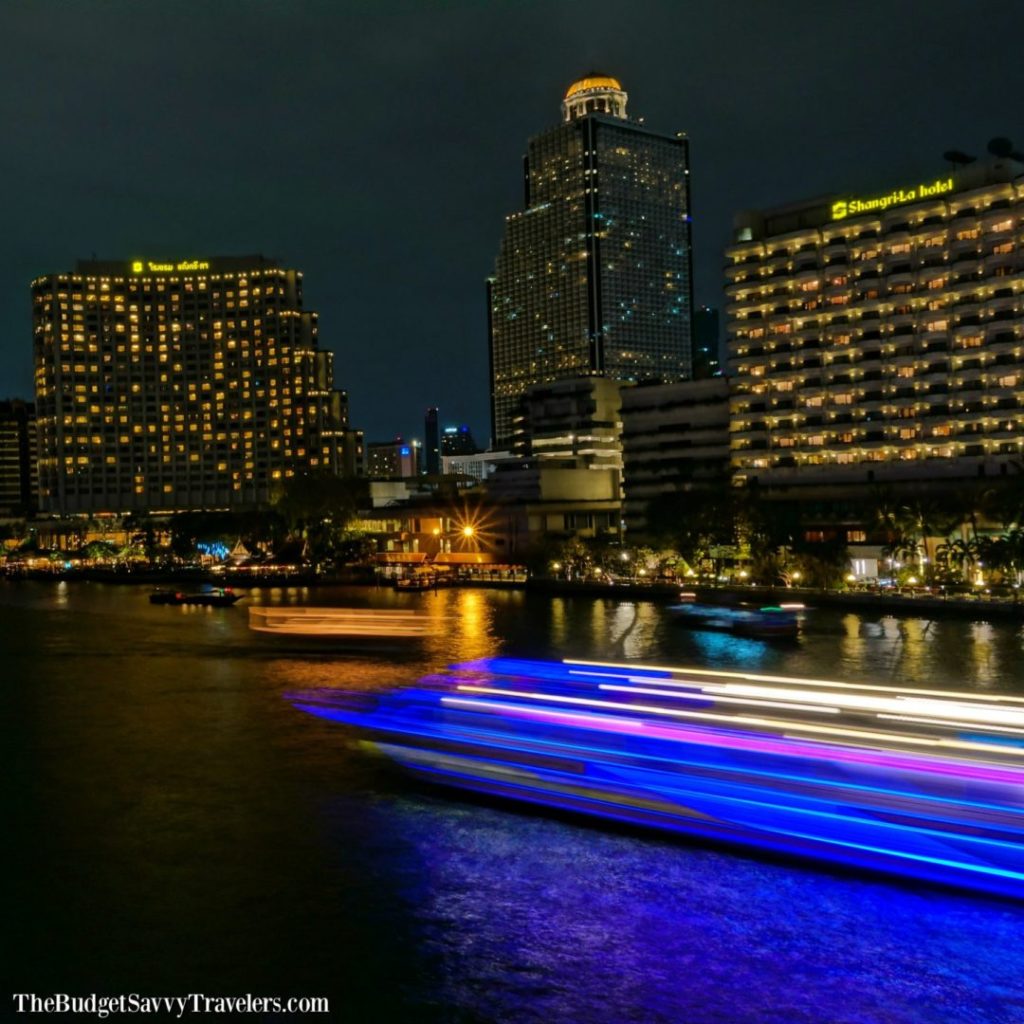 We opted to stay near the Chao Phraya River and we really liked it, here's why:
The BTS Metro station was about a 7-8 minute walk away from our apartment.
It was within walking distance to the river, making it easy to access the taxi riverboats up and down for sightseeing.
There are many shops, pharmacies, strip malls, and restaurants in the building and area.
We were close to major hotels along the river, which we felt was the most charming part of the city
The area had a residential city neighborhood vibe.
It was quiet.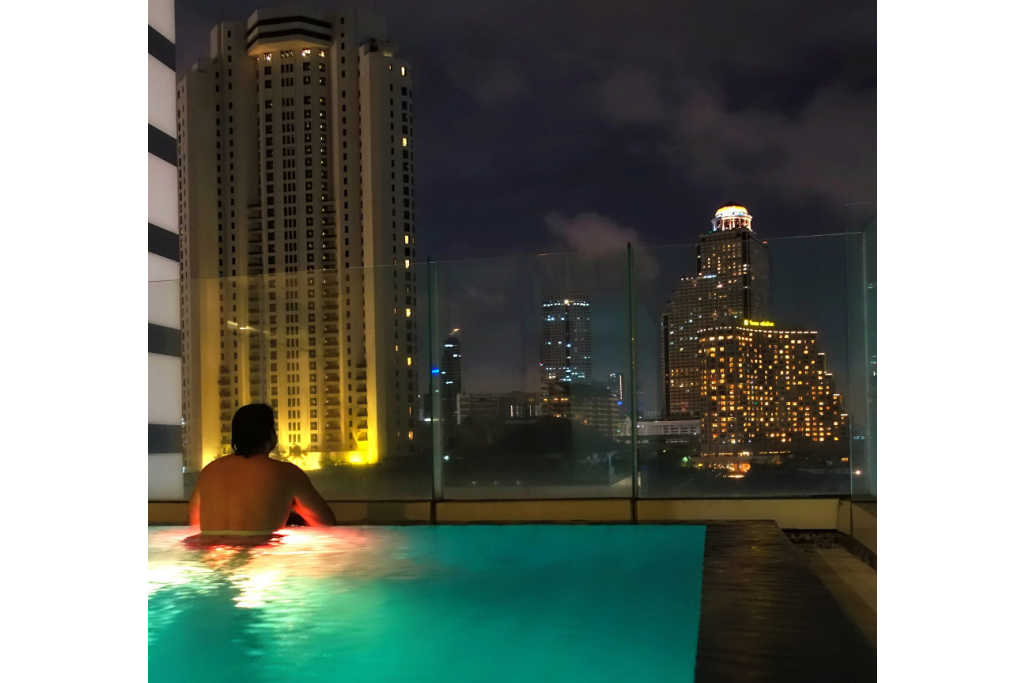 We rented an apartment, and we really enjoyed our stay. In fact, this was one of the most comfortable units that we have been in for a while. It had amazing river views from the balcony. We also had a king-sized, super comfortable bed and a nice seating area to relax after a long day of touring.
Or check out other suitable accommodation facilities in Bangkok.
Where to Eat
Harry and I are more of a 'sit down restaurant' kind of couple. In Phuket, we found the most perfect restaurant serving up consistently delicious and cheap Thai food at Happy Days. Upon our return to Thailand, we were craving the same type of great experience.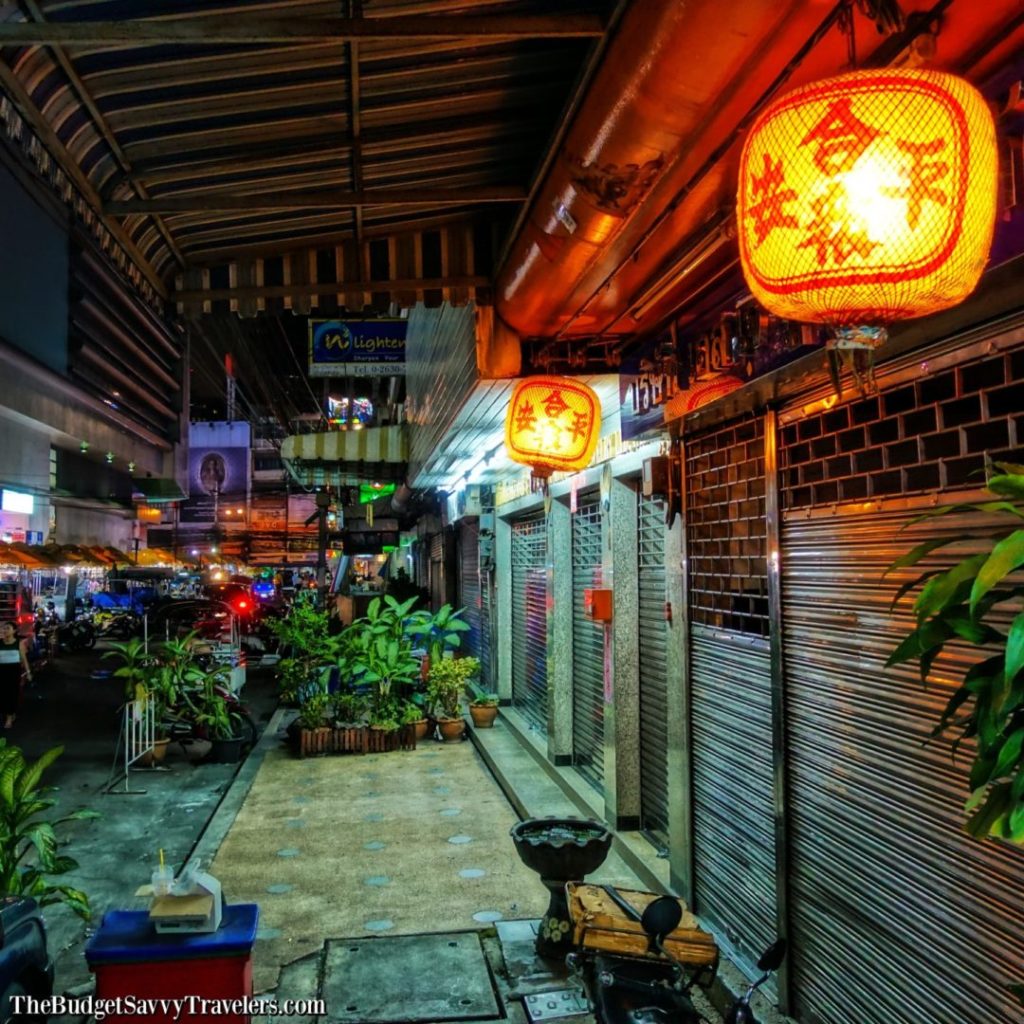 However, restaurant after restaurant in Bangkok left us feeling disappointed. In our opinion, the best value Thai restaurant we found was Baan Glang Soi Restaurant (BGS)on Bangna-Trad Road. If you find "Enjoy BKK Bistro", which is a pretty popular Thai restaurant run by a creepy German guy, BGS is right next door.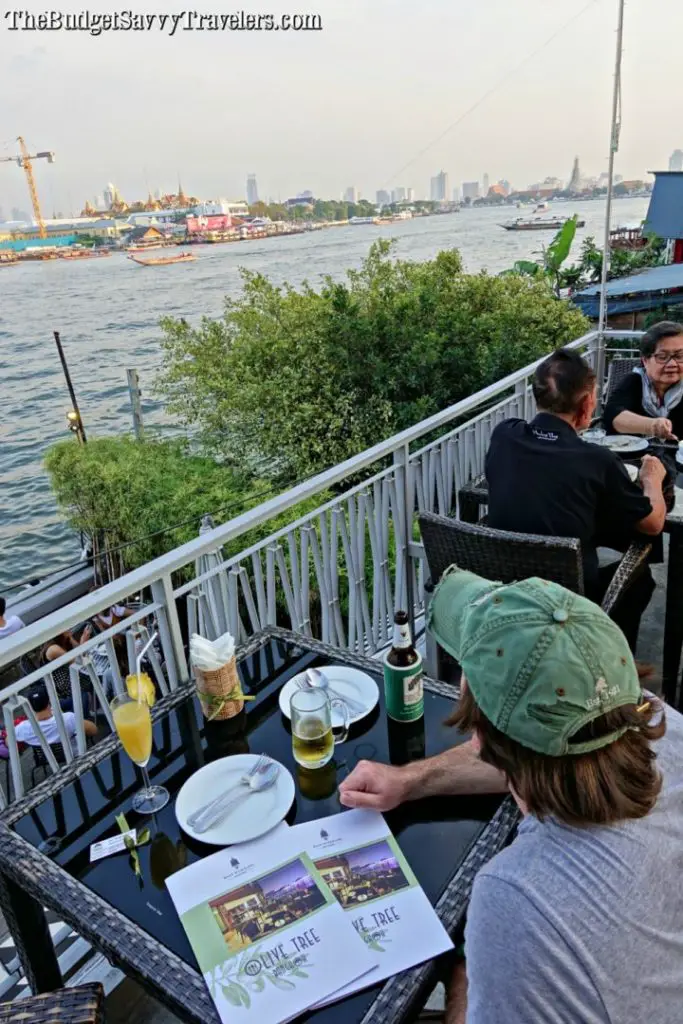 Another restaurant we enjoyed was called the Olive Tree located on the river. During hot days, many seek out the riverfront to find cooler, breezier temperatures. However, dining along the river is expensive! For two cold beverages, two small dishes, and about an hour and a half of river views, we paid around USD 15.
Another option is to head to N10 Cafe, below the Olive Tree, for coffees and desserts. It's probably a tad pricey for coffee drinks, but a cheaper option to enjoy the riverfront without having to purchase an expensive dinner. These options are both attached to a nice, boutique hotel so the restaurant and bathrooms are clean and tourist-friendly.
Eating Street Food in Bangkok
Harry and I put in a valiant effort to explore Bangkok's street food scene. You can watch our vlogs below to get an inside peek as to how we attempted to do "street food." If you are fearful of the safety and sanitary conditions of the roadside vendors or do not have stomachs made from steel, we have a suggestion.
Head to Terminal 21. It provides the same choice, selection, and feel as exploring the different street food vendors, all within an air-conditioned, fun, and vibrant environment.
Watch as We Show You How to Experience Bangkok Street Food Without the Risk
Getting Around Bangkok
BTS Metro System
We were really surprised at Bangkok's BTS Metro system. It was clean, modern, air-conditioned and was great for exploring some areas that were far from our Riverside neighborhood. Rides cost around ~ USD 1.00 per person.
Taxis
If you are a tourist looking to book a taxi back to the airport, our host directed us to the travel app called GrabTaxiApp. We used this to secure our ride back to the airport. Taxis in Bangkok will charge 45-50 baht for a booking fee, 75 baht to use the tollway (bring cash because they ask you to pay while approaching the toll booth), and rides will cost between 300-350 baht.
Considering the airport is quite far from the city center, USD 10-15 for a taxi is reasonable. Depending on the sometimes awful Bangkok traffic, the ride from the airport to the city will take you a good 1-2 hours from door to door. Leave a little earlier than you think to make your flight out. We nearly missed our flight as we sat in a major traffic jam caused by a vehicular accident.
River Taxi
The secret is apparently out on Bangkok's river taxis. Both tourists and locals alike opt to use this mode of transport to make their way around the city. River taxis are labeled with different colored flags. Boats with the orange flag are the local, cheaper taxis, and boats with blue flags are the tourist taxis and are a lot more money.
You'll find that tourists are opting for the cheaper option (15 baht, or ~.50 per person) making the boats very packed and often difficult to get a seat. The cost is the same no matter how long you stay on for the ride. Our apartment was located near Central Pier, a major taxi stop, sometimes making it easy to grab a seat if you time your arrival time just right.
Below are our travel vlogs so you can get the flavor of Bangkok from our perspective. Be sure to watch them so you don't get scammed like how we almost did!
If you have any Bangkok travel tips to share, feel free to leave them in the comments below.