The best Japan vacation packages will provide the ultimate Japanese experience. Japan is the land of samurai and geisha, snowy peaks, and cherry blossoms. It's famous for gracefully combining both the modern and the traditional.
There's so much to see in Japan that it can be difficult to plan a trip by yourself. After all, most of us have limited time and want to see and experience as much as possible.
Best Japan Tour & Vacation Package | First-Timers Guide to the Golden Route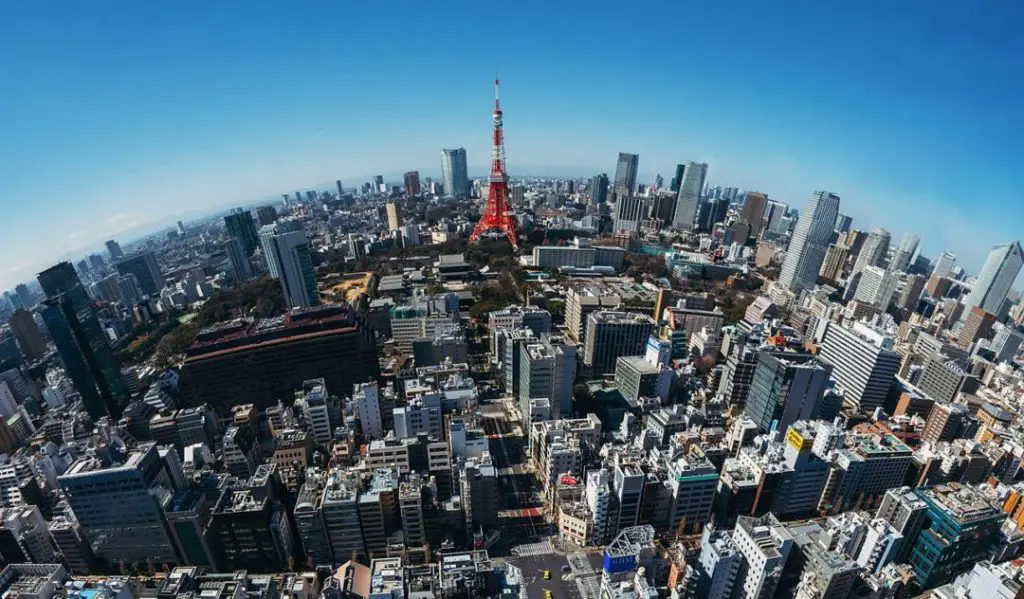 You're very lucky to be in the position of planning a trip to The Land of Rising Sun. It's the absolute perfect time to go to this mystical destination. Japan is the kind of place that is not easily described—it can only be experienced firsthand. There are a number of various Japan tour and vacation packages available but the one we really like is "The Golden Route."
The Golden Route
Included in The Golden Route are all of the must-see sites in Tokyo and Kyoto. It's pretty much the perfect tour of Japan for first-time visitors with limited time. Developed and researched by professional tour guides, the itinerary includes many seasonal attractions. You can feel confident in your trip to Japan knowing that everything has been prearranged including the accommodations and itinerary.
For example, have you ever seen a picture of the Tokyo subway map? It can easily take someone 15 minutes just to figure out how to get from point A to point B. When you're dealing with a limited amount of time a tour package includes the benefits of not having to worry about getting lost or managing transportation.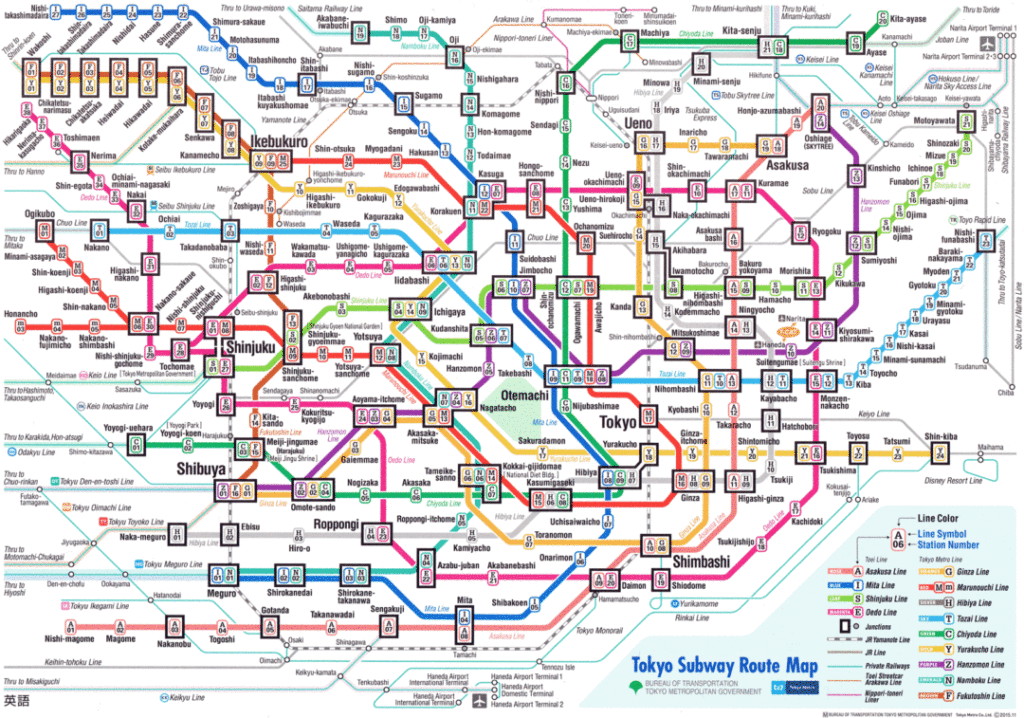 You can enjoy your trip to Japan and enjoy all of the breathtaking scenery knowing that the travel operator will handle logistics. Click this link to see a full description of The Golden Route and other Japan tours and vacation packages.
Tokyo | Best Japan Tour & Vacation Package
Tokyo is the capital of Japan and is the first stop on most tours of the country. It's always amazing to see how the city combines modern and urban lifestyles with traditional and spiritual cultures. Viewing large modern buildings next to imperial palaces and Buddhist temples will leave the impression that everything is in perfect order.
Visitors who enjoy shopping and relaxing in bars and clubs should head to the Shibuya and Ginza districts.  The Asakusa district is part of Tokyo with some of the oldest Buddhist temples. Tourists looking to feel the spirit of old Japan will surely appreciate this area.  Also, there are many stalls here to purchase traditional souvenirs, such as kimonos or chopsticks.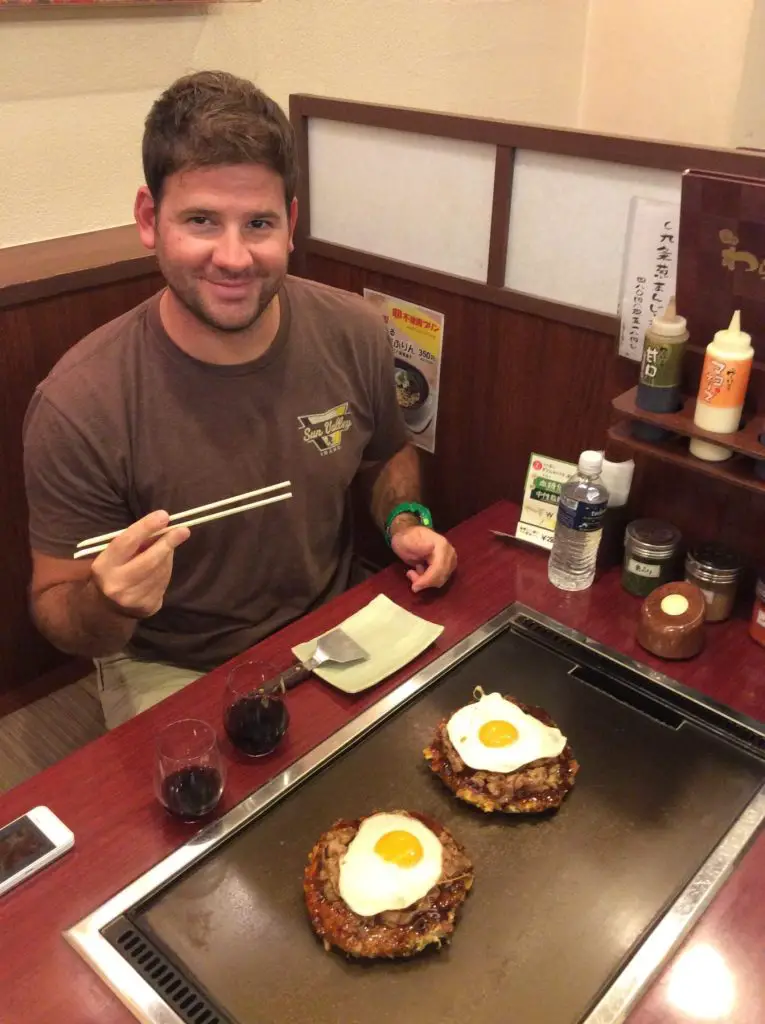 Tokyo Tower and the Imperial Palace are must-see stops of any tour of Japan. Sushi lovers should visit the fish market in Tokyo. It's popular for being the largest one in all of Japan.
Mountain Fuji | Best Japan Tour & Vacation Package
About 60 miles to the west from Tokyo, the highest mountain in Japan, a volcano named Fuji "fell asleep." Some geologists still consider it active, although the last eruption was more than 300 years ago. Many Japanese believe that this snowy peak is the place of the gods.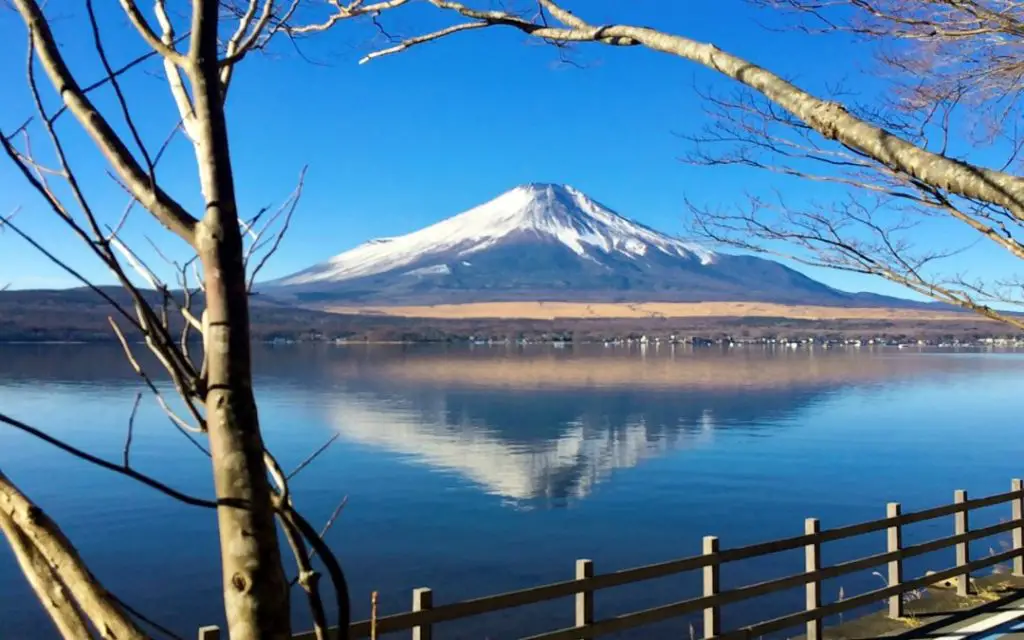 If you're the adventurous type, the best way to experience Mt. Fuji is by taking a walking tour. Some tours can last as long as 12 hours! Local guides organize hikes that lead visitors through the many hidden areas of this magnificent mountain.
At the foot of the mountain, there is a natural phenomenon of five lakes used for fishing, diving, water sports, camping on the shores, etc. There are also many ski resorts on Mt. Fuji. If you're an adrenaline addict or just enjoy winter sports, this destination has something for everyone.
Kyoto | Best Japan Tour & Vacation Package
Kyoto is the former capital of Japan, so you'll be amazed by the beautiful temples and monuments. Many would say that this city actually represents the image of old Japan. It's a complete contrast to modern and urban Tokyo. If you are a traditionalist, you'll fall in love with Kyoto at first glance. Many travelers think visiting Kyoto is the highlight of their trip to Japan!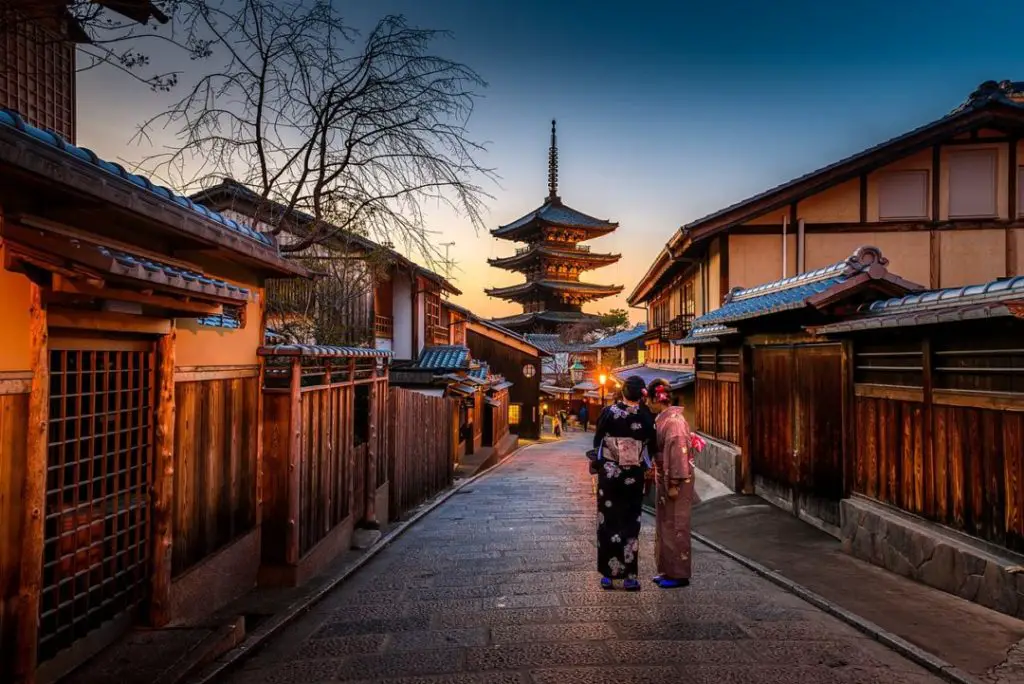 In Kyoto, you'll find everything that you imagined when thinking of Japan—beautiful gardens with bamboo and cherry tree-lined alleys, monumental temples, and serenity. Tourists interested in experiencing a spiritual experience in Japan will absolutely adore Kyoto.
Many first-time visitors are a little confused by their first impression of Kyoto. After all, you may be greeted by crowded streets and noisy city streets. However, as you progress through the city you'll discover magnificent landscapes and Zen-Gardens.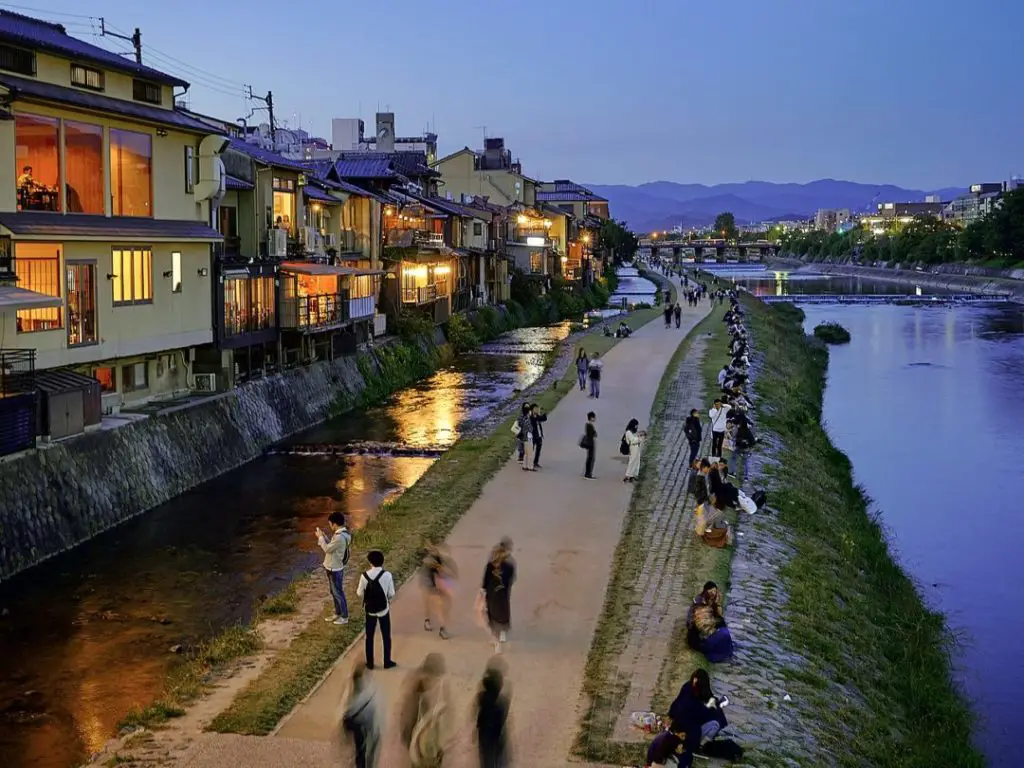 Many of the temples and sanctuaries will be explored on foot and are located on the hills next to the city center. By simply walking the area you'll be able to sightsee at your own pace and truly feel the vibes of the old Japan. The hills are teeming with breathtaking views of the Kyoto landscape!
Once in a Lifetime Experience
Exploring the ancient temples of Japan and being greeted by robots in restaurants is just one example of how visiting Japan is guaranteed to be a unique travel experience. Fans of exotic travel or just people looking to create amazing vacation memories will appreciate a trip to Japan.