When we first left for our round-the-world backpacking trip back in 2014, our plan was to travel for two years and then move to Idaho. Nine years later, we just finished a multi-month stay in St. Anthony, a small town of about 4,000. Following our stay, we can now say with confidence that Idaho is definitely a place where we could call home.
We were so fortunate to spend eight weeks exploring Yellowstone and the surrounding area. Seeing the park and animals with snow on the ground was a bucket list item for us. During this period, we watched the seasons change—the snowmobilers and bison roving about quickly transitioned to hikers and horseback riders traversing through vividly green hillsides and meadows.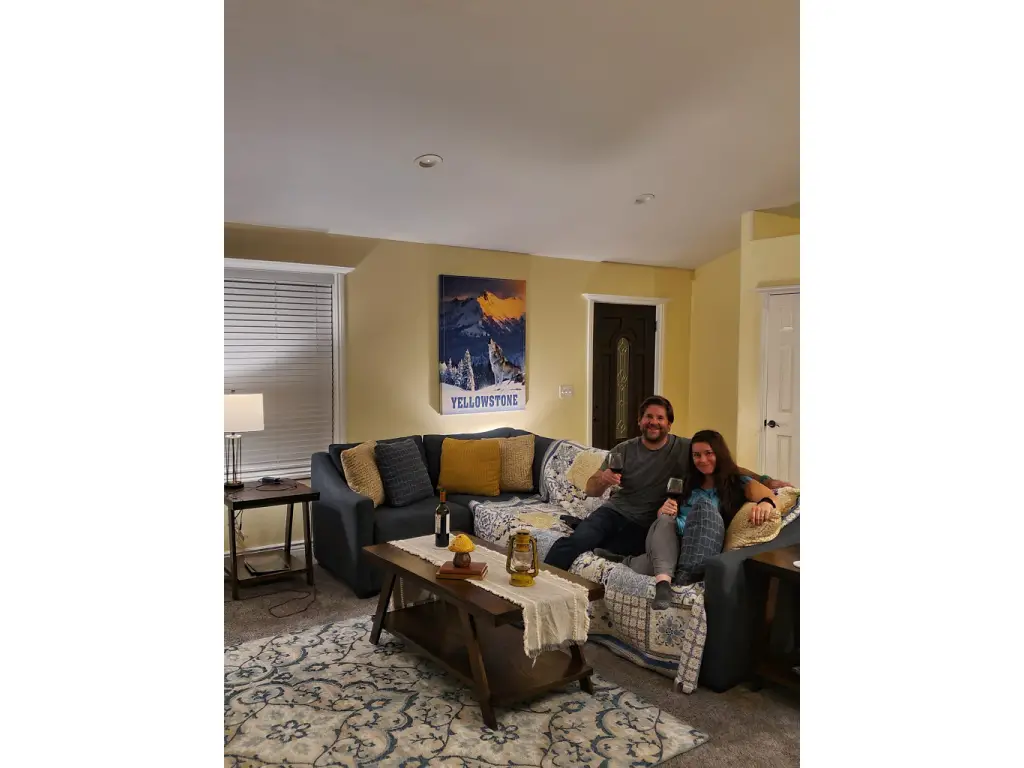 5 Things We're Going to Miss About Living in Idaho
We will look back at this time in Idaho fondly. Here are five things we are going to miss about living in Idaho.
1. Living in Idaho – Eating Clean
Over the last few weeks, we've enjoyed living the cattle rancher lifestyle, surrounding ourselves with bright green farmland and clean mountain air. In this part of Idaho, people can enjoy some of the best beef in the country.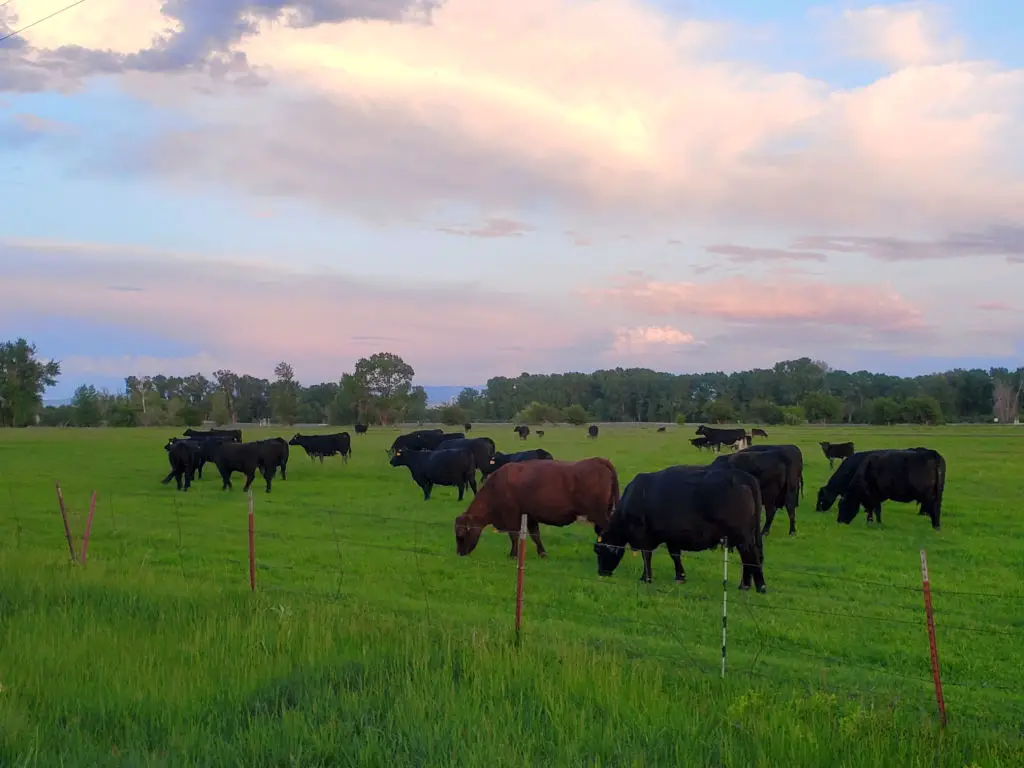 During our stay, we took advantage of the convenience and availability of raw milk which is only legal to sell in stores in 14 of 50 states. If you're wondering what raw milk tastes like, although it varies from location and cow, generally it tastes just like pasteurized milk with a consistency of 1%—we thought it would taste much thicker.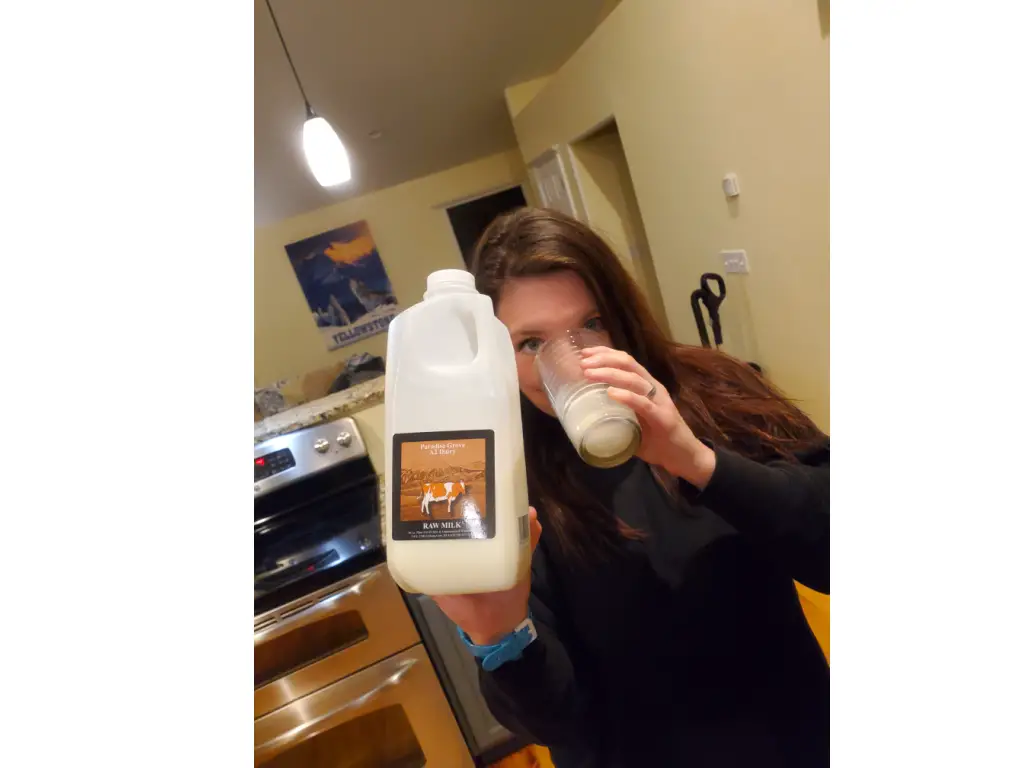 Since leaving the state, we now realize how hard it can be to eat locally. Idaho's chain grocery stores sell many regionally produced items, such as cheese, meats, raw milk, and butter. It was a blessing to avoid mass-produced foods which are often cheaply made with low-quality ingredients. In cattle rancher country, it is easy to eat locally and clean.
Agri Beef
Living in cattle rancher country we had access to some of the best American beef available on the market. In the spirit of eating local, we noted the Double R Ranch beef brand in the local grocer.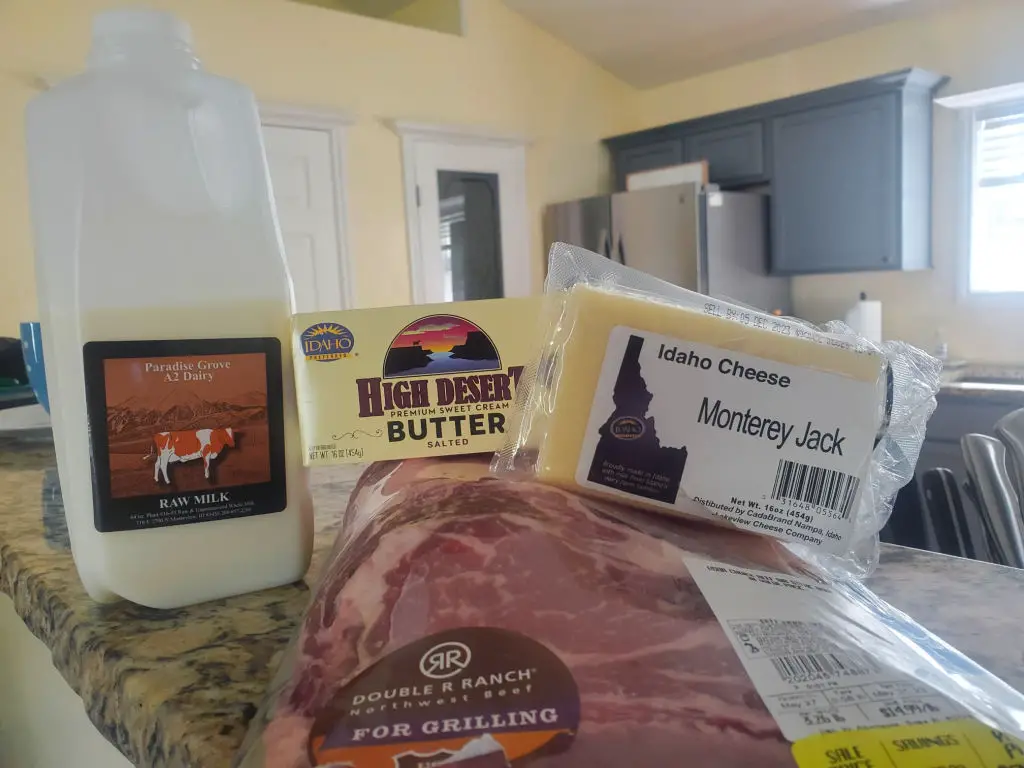 After checking out their website, we reached out to them to find out their stance on mRNA vaccinations. They unequivocally stated, "If mRNA vaccines are ever approved by the U.S. government, we will refrain from using them."
With their confirmation, Agri Beef became our main source of clean meat and it was by far some of the best beef we've ever had. In the past, we used to go to a Chicago steakhouse and order ribeye; Double R Ranch's ribeye which we cooked ourselves home, was exponentially better and offered premium quality. In short, we cannot say enough good things.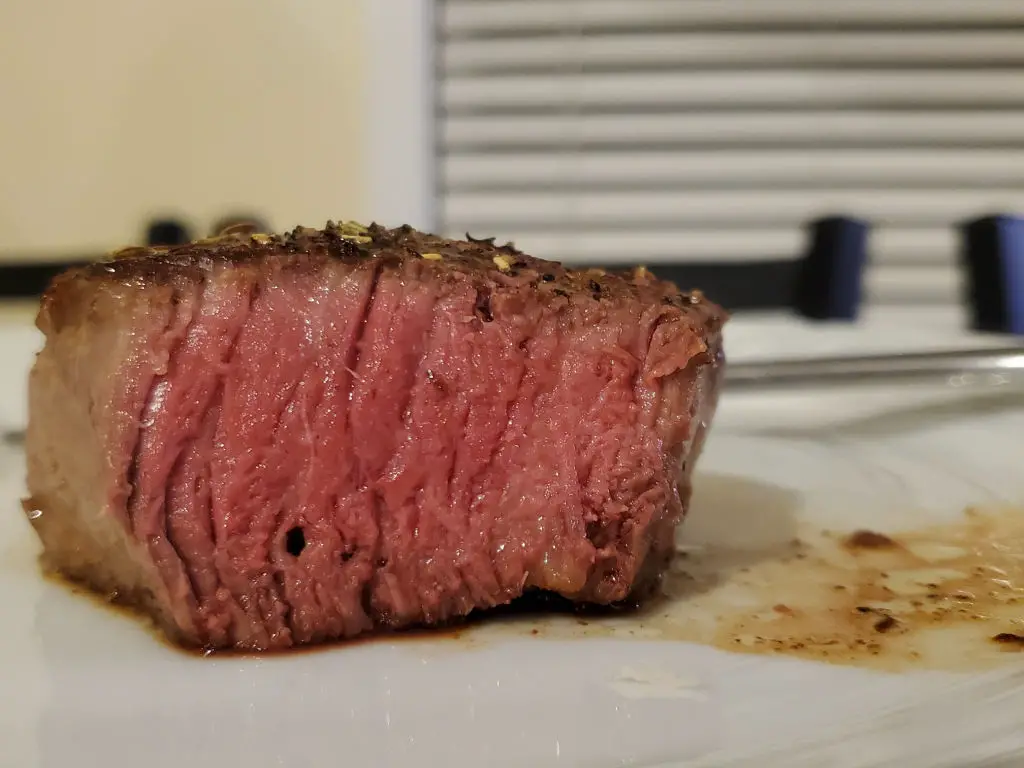 Agri Beef is the parent company of Double R Ranch, Snake River Farms, St Helens Beef, and Ranch El Roro. With complete control of the ranch-to-table process, Agri Beef handles the entire beef lifecycle—ranching, feeding, and processing. We would trust eating the meat from all of these divisions of the company.
Below is the difference between the various brands:
Double R Ranch: Premium brand of grain-fed beef—feed includes corn, wheat, barley, potatoes, and hay
Snake River Farms: Pioneers and experts with American Wagyu—feed includes Idaho potatoes, soft white wheat, and alfalfa hay
St. Helens Beef: Premium grain-fed beef and premium Angus beef
Rancho El Oro: Focuses on value with USDA select grade cuts for lean, grain-fed beef
2. The Spirit of Freedom
Idaho is one of the 10 freest states free from mass formation. Therefore, it was no surprise that the newspaper in our local grocery store featured stories of the globalist agenda and the state's fight to get the U.S. out of the UN and WHO.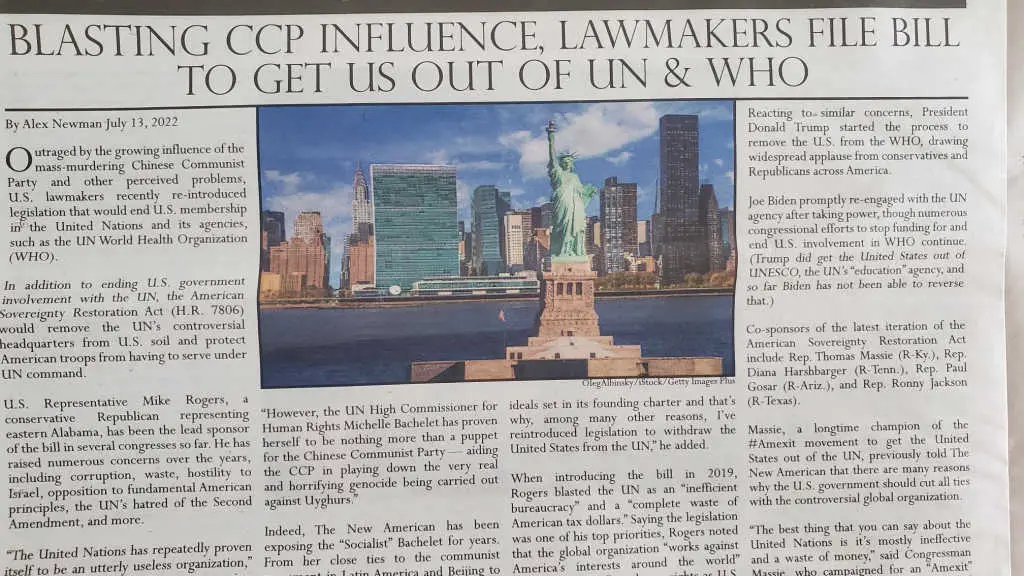 Idaho also is working on legislation that would prohibit vaccine material in food and criminalize administering mRNA vaccines (Idaho HB 154). The spirit of traditional American values and freedom remains present in Idaho.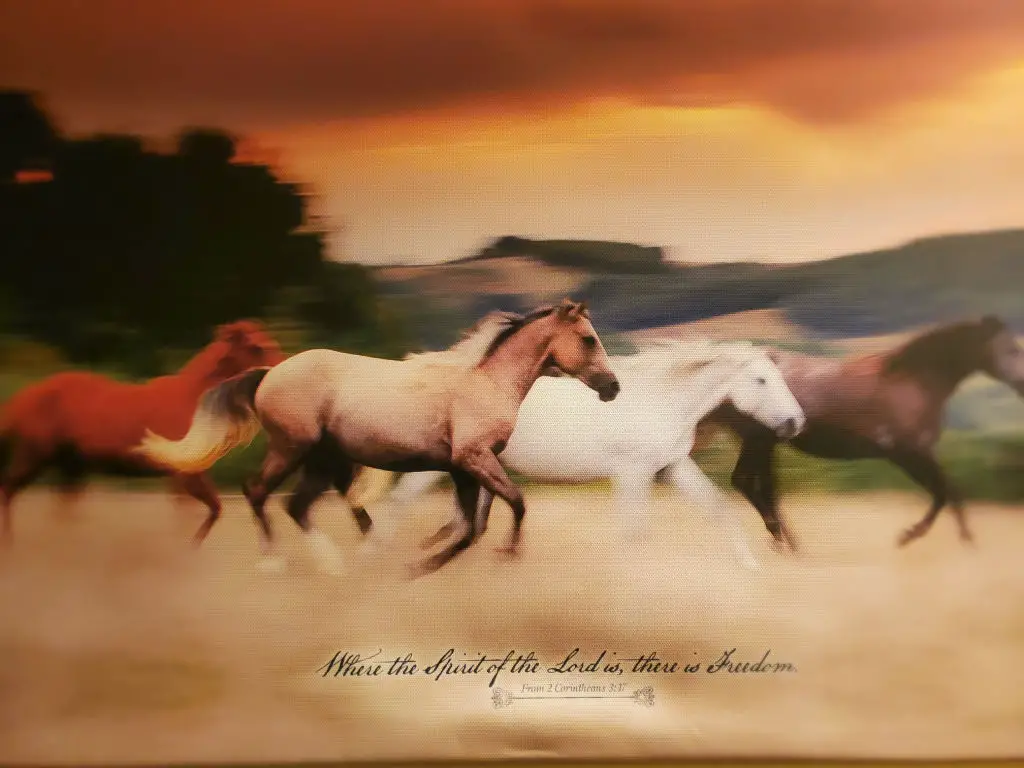 3. Homesteading
If we were to summarize our stay here in Idaho with one word we'd think we'd call it homesteading. As budget-savvy travelers, having our own house doesn't happen often. In St. Anthony, we were lucky to enjoy a private property with an open floor plan, a warm living room, and a front yard patio.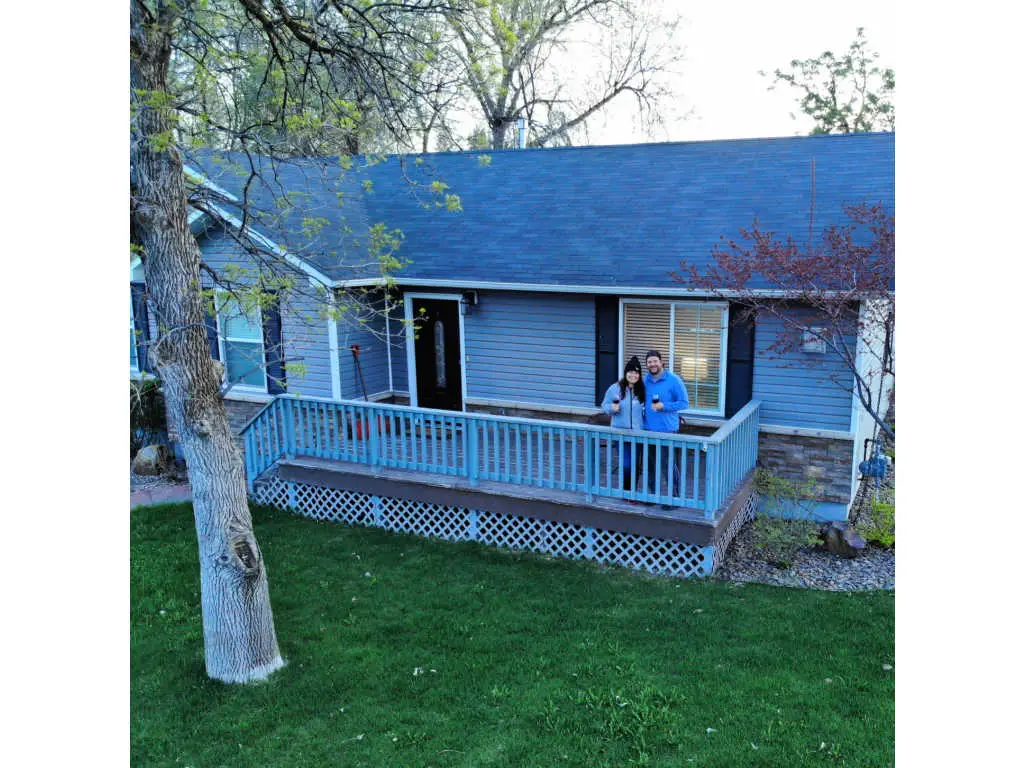 We perfected our homemade bread recipe and discovered a fantastic detox tea. There's something about a cozy home in the country that encourages nesting and learning more about the healing arts.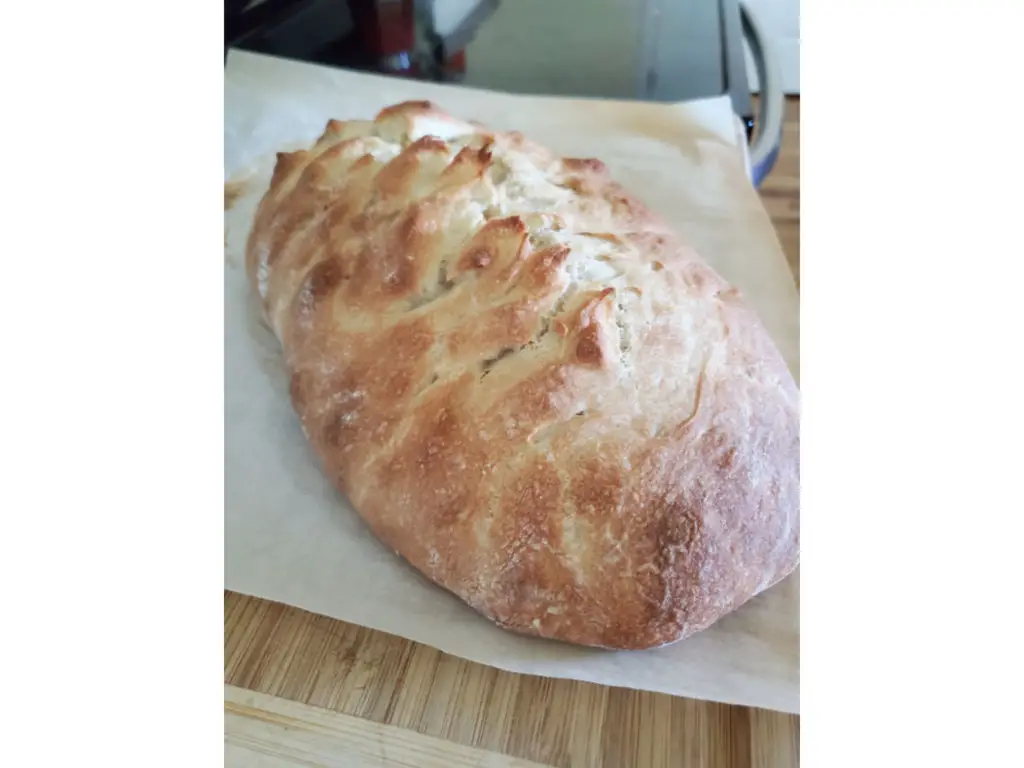 4. Yellowstone Backyard
There are a few obstacles when planning a tour of Yellowstone, one being that the park is so expansive that it takes several days to see it all. Luckily, we stayed about 70 miles outside the entrance at West Yellowstone which made it easy to visit once per week.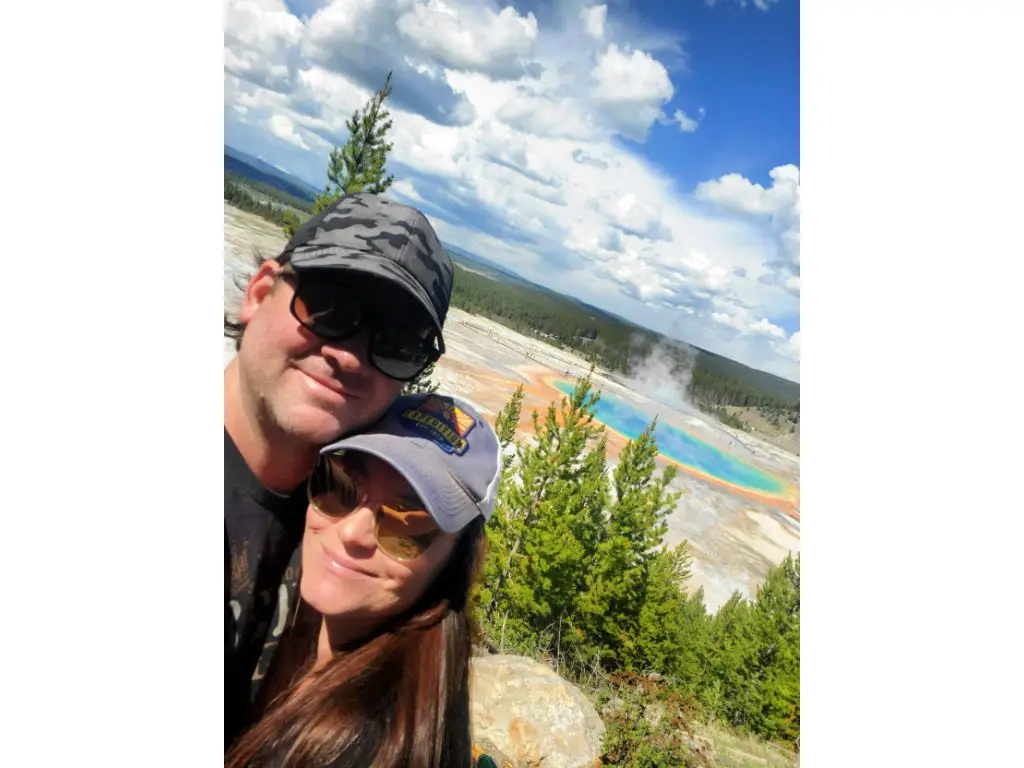 Being in such close proximity, we could explore the park at a leisurely pace and really stop to enjoy the animal sightings. We felt grateful that we could live in a place where Yellowstone was in our own backyard and with views of Wyoming's Grand Tetons.
5. Dual Showerhead Shower
We couldn't believe our eyes when we walked into our master bathroom and discovered a dual showerhead shower. The only other time we experienced one before was at the Tivoli Lodge, a luxury ski resort in Vail, Colorado.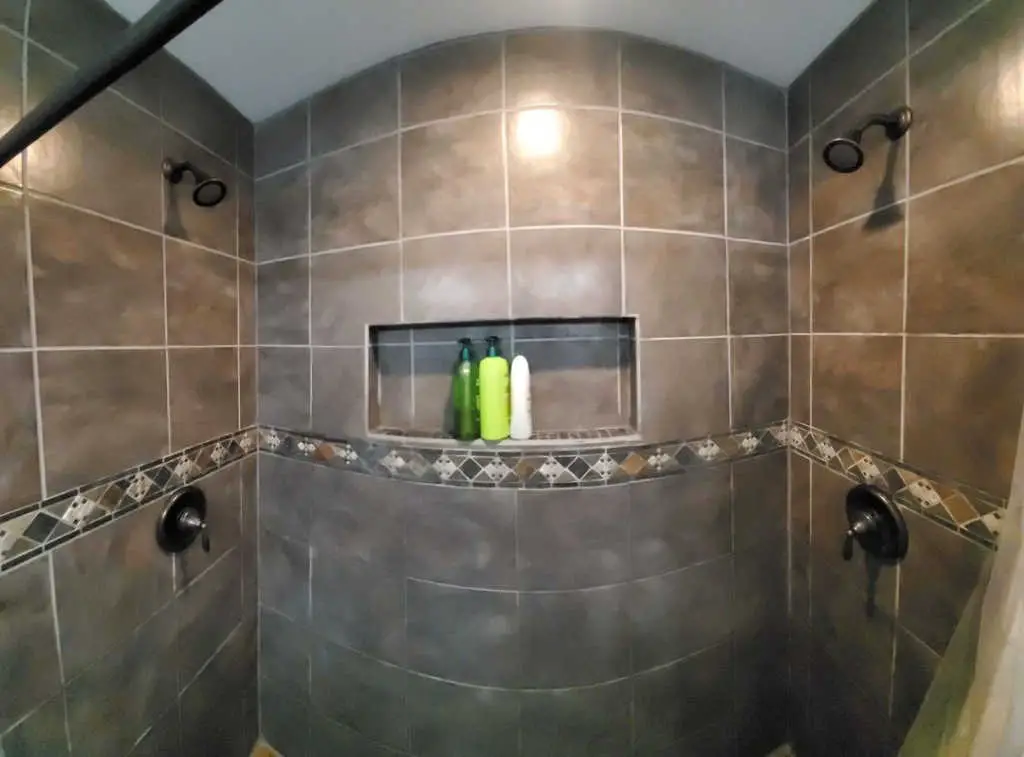 Taking a shower in this space felt like a human carwash. It was wonderful and it left us wondering why more homes don't take the extra step to install a dual showerhead shower. If we ever get to design a home, we'd want a shower just like this.
Living in Idaho – Final Thoughts
Living in Idaho, just outside Yellowstone and Grand Teton National Park was every bit serene as you'd think it would be. We left St. Anthony feeling happy, healthy, and grateful for the time we had here. While we would have extended our stay here if the vacation rental was available, by mid-June the region was already starting to feel crowded. Therefore, if you're considering a family vacation to Wyoming, May and September are great months to spend time in two of the country's greatest national parks.