Taking a family vacation to Wyoming or the American Northwest is more popular than ever.  Families want to have fun together while reconnecting and unplugging in the great outdoors. In Wyoming, America's Cowboy State, you can cheer on cowboys at a rodeo, take a wildlife safari, and stargaze in a cloudless night sky.
Planning a Family Vacation to Wyoming
A family vacation to Wyoming will not disappoint! Here are six great things to do for families in the great state of Wyoming after visiting Yellowstone.
1. Go Camping
Show kids how to love and appreciate the great outdoors by camping in the Wyoming wilderness. Not only does camping promote screen-free time, but it also offers the opportunity to live simply by allowing families to get back to the basics. Thankfully, Wyoming has numerous options to choose from.
Read: "NOT FLOODED" Private Open Air Tour of Yellowstone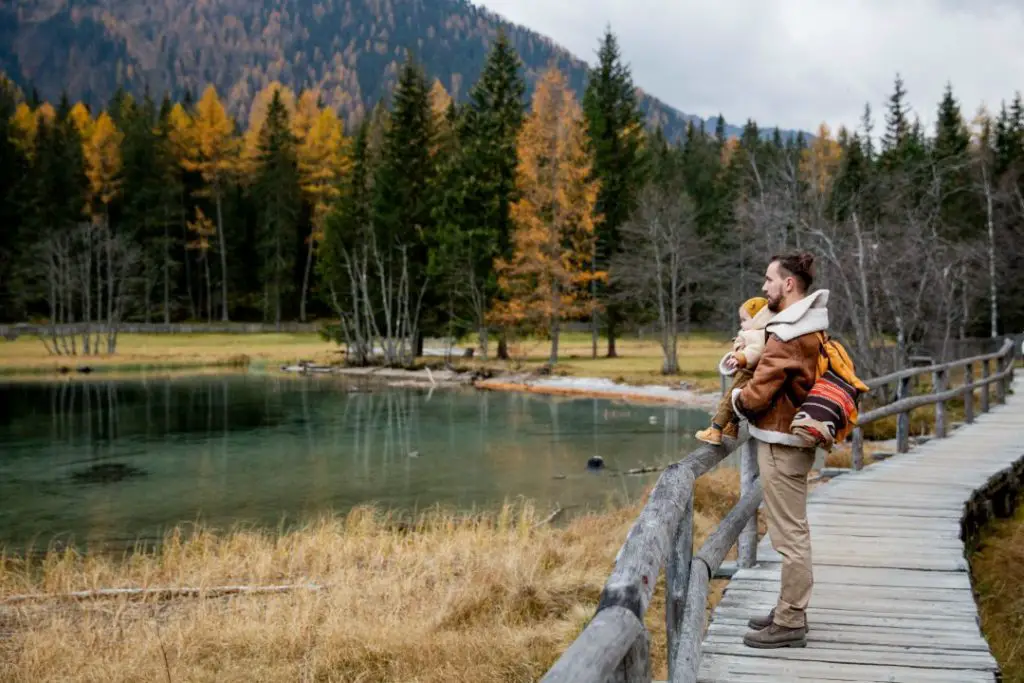 Most of Wyoming's 13 state parks and 25 historic sites provide on-site camping. Each has a variety of different perks and amenities. For example, access to hiking trails, running water, restrooms, and waterfront views may all be must-have items.
Must-Do Tour: Half-Day Wildlife Safari Tour in Grand Teton National Park
One of the most beautiful and best places in Wyoming to go camping is near Medicine Bow-Routt National Forest near Laramie. Visitors enjoy hiking, fishing, horseback riding, and canoeing. For those adventurers looking for a bit more comfort, there are plenty of cushy accommodations too.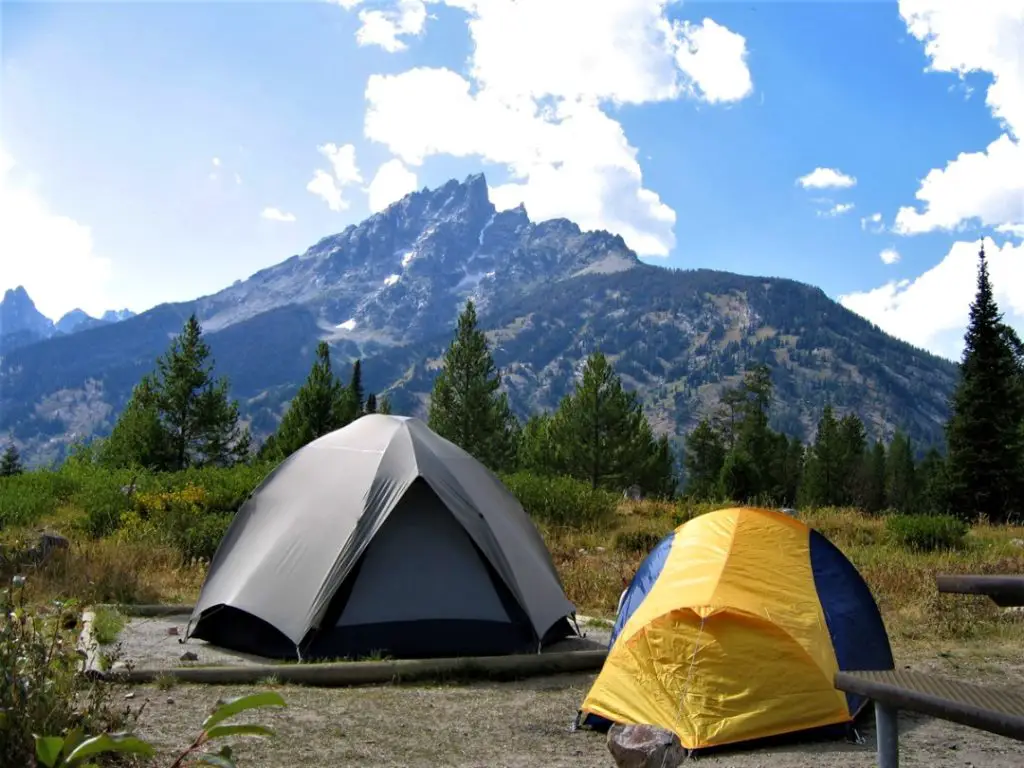 Adventurous groups may choose a backcountry escape while others may seek out a more luxurious glamping experience. Whichever experience you choose, the most important thing is to reconnect as a family.
2. See a Rodeo
Rodeos offer great entertainment for traveling families, especially those with multiple generations. This is because Wyoming rodeos feature a variety of different performances. For example, depending on the event, there may be bull-riding, livestock displays, or steer wrestling.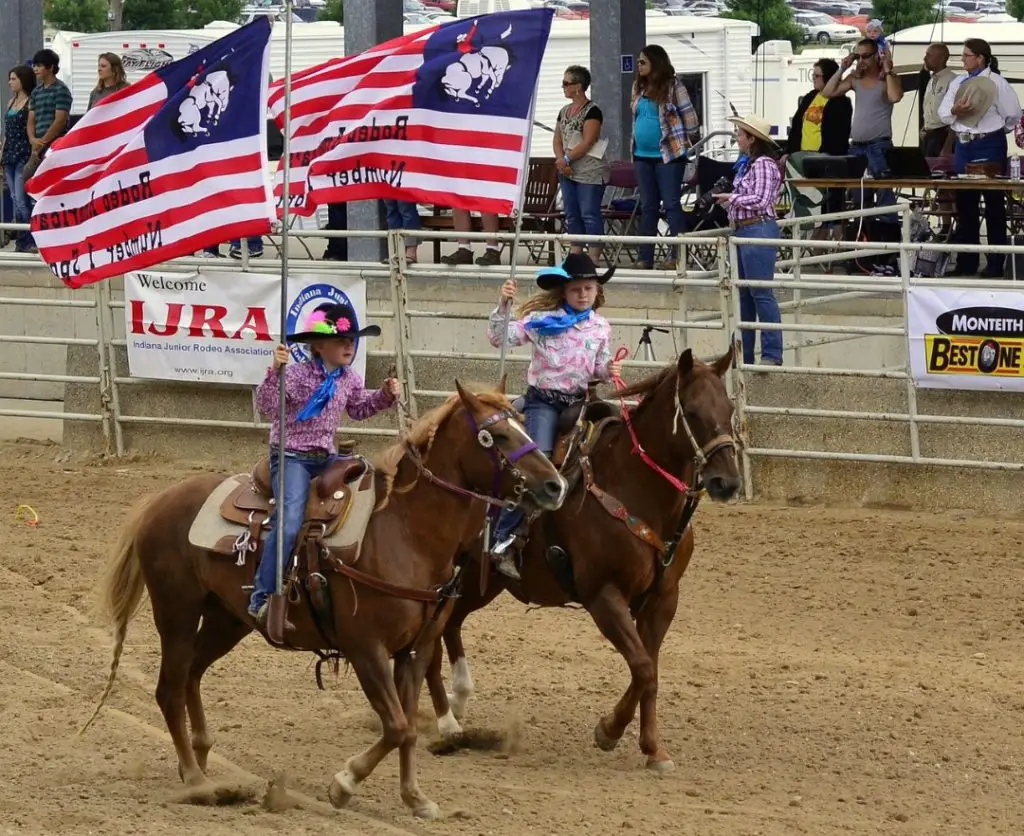 No matter the size of the town, almost every hosts a rodeo throughout the year. Many have a carnival-like atmosphere that both children and adults enjoy. You can visit CheapoTicketing for tickets to all such events. However, Cody's night rodeo is legendary!
Lovely Jackson Hole Excursion: Private Snake River Scenic Float
July is a popular month for rodeos. Check dates for annual events such as the Sheridan WYO Rodeo, the Wyoming State Fair & Rodeo in Douglas, Jackson Hole Rodeo, and the Central Wyoming Fair and Rodeo in Casper.
Additionally, if you can time your visit just right, take part in Cheyenne Frontier Days. This outdoor rodeo and western celebration is held annually since 1897 and is considered the "World's Largest Outdoor Rodeo."
3. Look For Wildlife
Combine amazing wildlife watching experiences with Wyoming's dramatic scenery for one great family vacation. The state's wide-open spaces allow children to easily observe animals in their natural habitat.
Outside of Yellowstone, some of the best places to spot wildlife include Grand Teton National Park, Grizzly & Wolf Discovery Center, National Elk Refuge, and Red Rock Lakes National Wildlife Refuge.
With more than 100 mammal species and 400 bird species, Wyoming is a fantastic destination for a family safari. While driving or hiking, be on the lookout for the BIg Six—bison, elk, pronghorn, moose, bighorn sheep, and bald eagles.
4. Take a Road Trip
While there are many ways to arrive at Wyoming's magnificent national parks, planning a road trip through the state is the best way to experience all the state has to offer. There are a variety of regional road trips, all with differing itineraries, that families can choose from.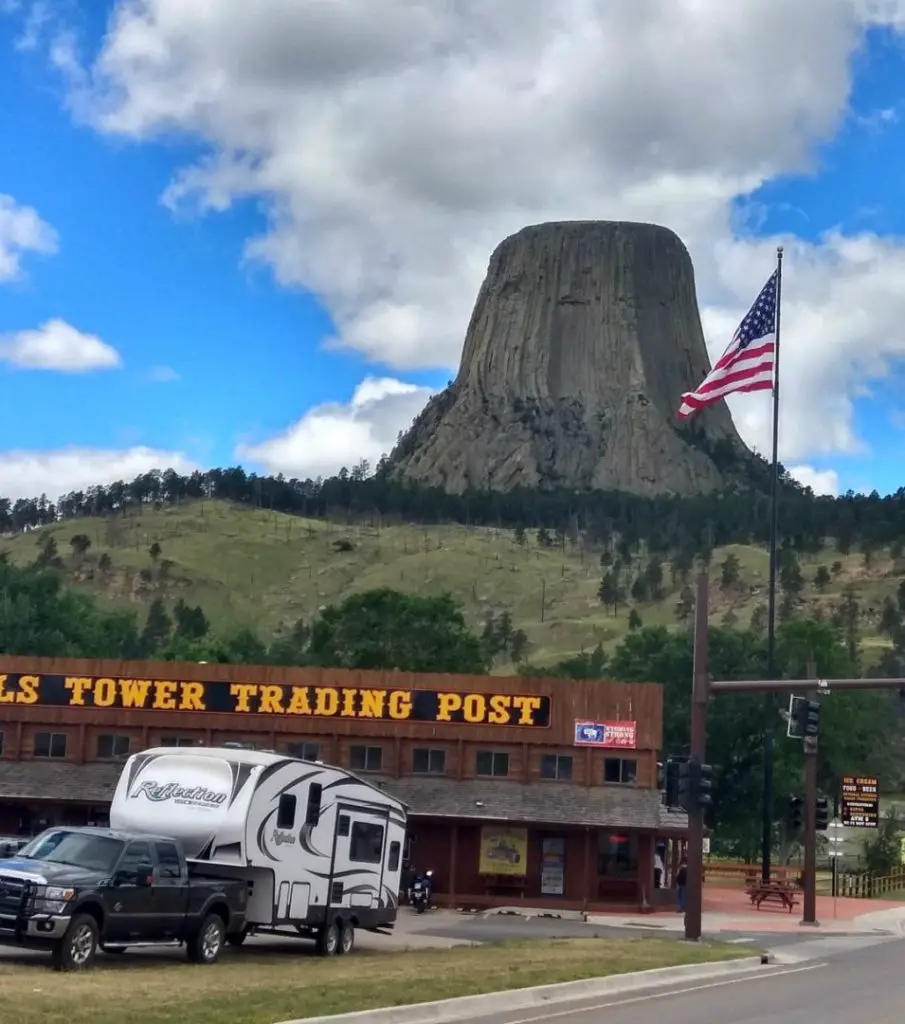 One of the best scenic drives just outside Yellowstone is along Chief Joseph Scenic Highway. On your journey across the state make sure to visit the Buffalo Bill Center of the West, hike the Bighorn Mountains, soak it all in at Hot Springs State Park, and search for dinosaur bones at Fossil Butte National Monument.
Great Experience: Private Devils Tower Tour and Hike
Find your group's perfect route into Yellowstone and Grand Teton. Some possible itinerary starting points to begin your drive include the Colorado Rockies, Aladdin (Devil's Tower), or Cheyenne.
5. Unearth Dino Experiences
Budding paleontologists will love exploring the land once inhabited by Triceratops, T-rexes, and other prehistoric animals. Interestingly enough, Wyoming was once a lush wonderland. Today, it is home to numerous fossil collections all around the state.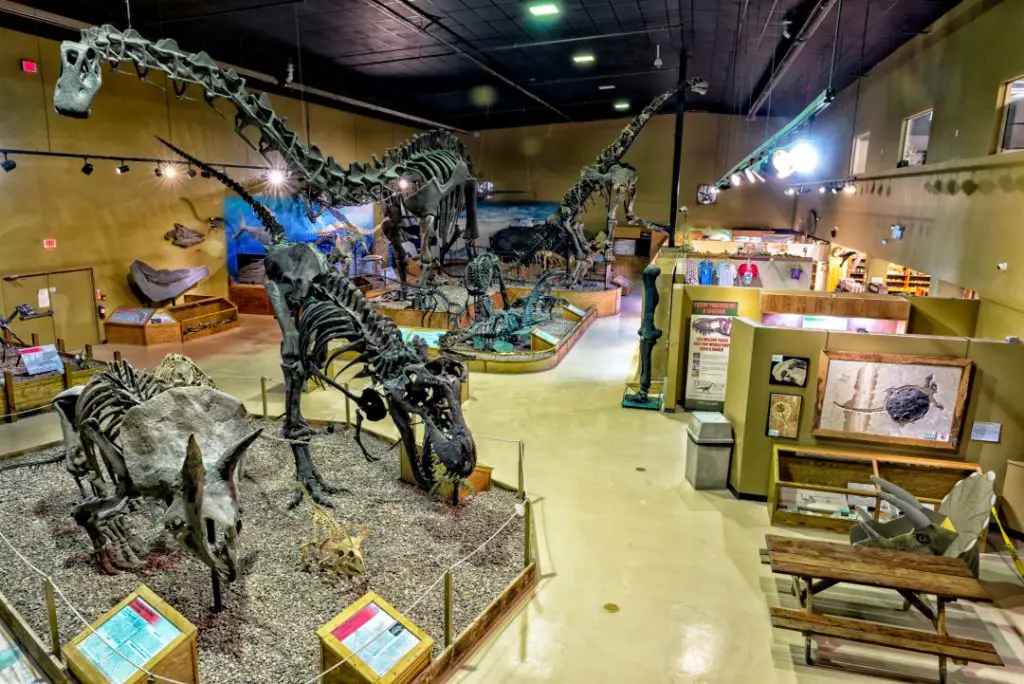 For example, the Paleon Museum in Glenrock offers Dig for the Day programs where families can get dirty learning how to excavate fossils. Both this museum and the Wyoming Dinosaur Center in Thermopolis feature excellent fossil displays.
Other notable dino experiences include the Tate Geological Museum at Casper College which allows visitors to see over 3,000 mineral and fossil specimens. At the University of Wyoming Geological Museum, in Laramie, two rare fossils can be appreciated—a Diatryma gigantea which was a powerful carnivore discovered in 1876, and an Allosaurus nicknamed "Big Al."
6. Tour a Hands-on Museum
Explore Wyoming's history and culture by visiting some interactive museums. Pint-sized explorers, along with their parents, can see what it's like to be a scientist at the Lander's Children Museum.
Another option is to become a paleontologist for the day by touring real dinosaur excavation sites and a fossil lab at the Thermopolis Wyoming Dinosaur Center. Last, let children see what it's like to travel by covered wagon at the National Historic Trails Interpretive Center in Casper.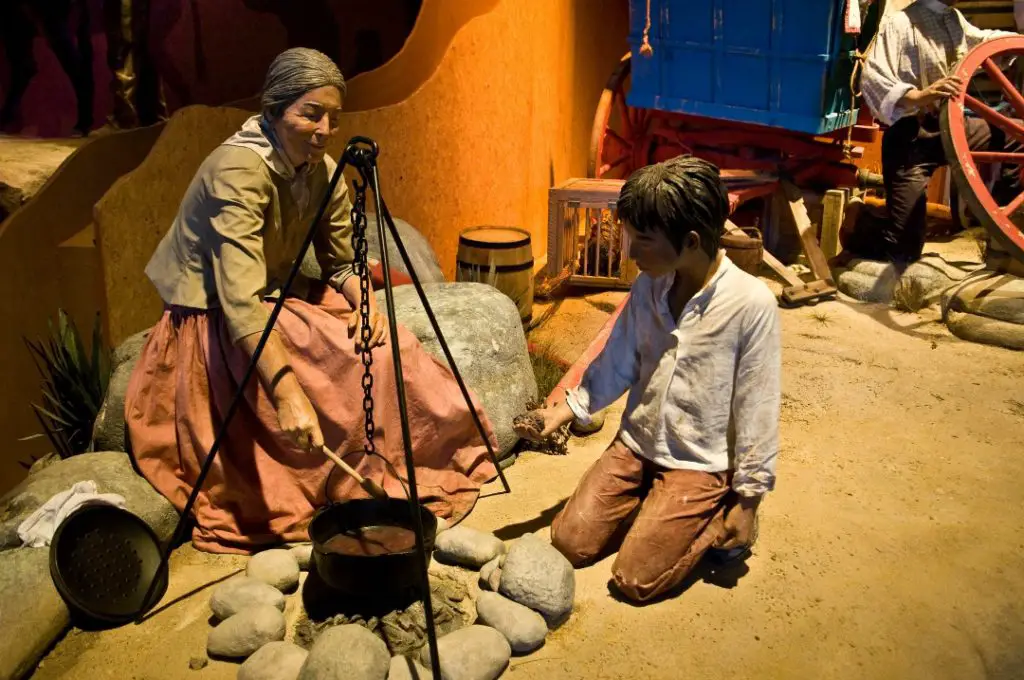 Are you excited to see what lies beyond Yellowstone National Park? Set off on a Wyoming family vacation to make memories you'll never forget.