As an avid Airbnb user with well over a hundred reviews, I've slept on some of the best Airbnb mattresses and also some of the worst. Selecting the right mattress for your home or vacation rental is a serious business as it can make or break a guest's stay.
Hosts that provide low-quality mattresses are inundated with bad reviews, causing their overall score to decline. Simply put, a bad mattress can cost a host thousands of dollars annually in lost revenue, potentially destroying their rental property business—all because of a substandard mattress.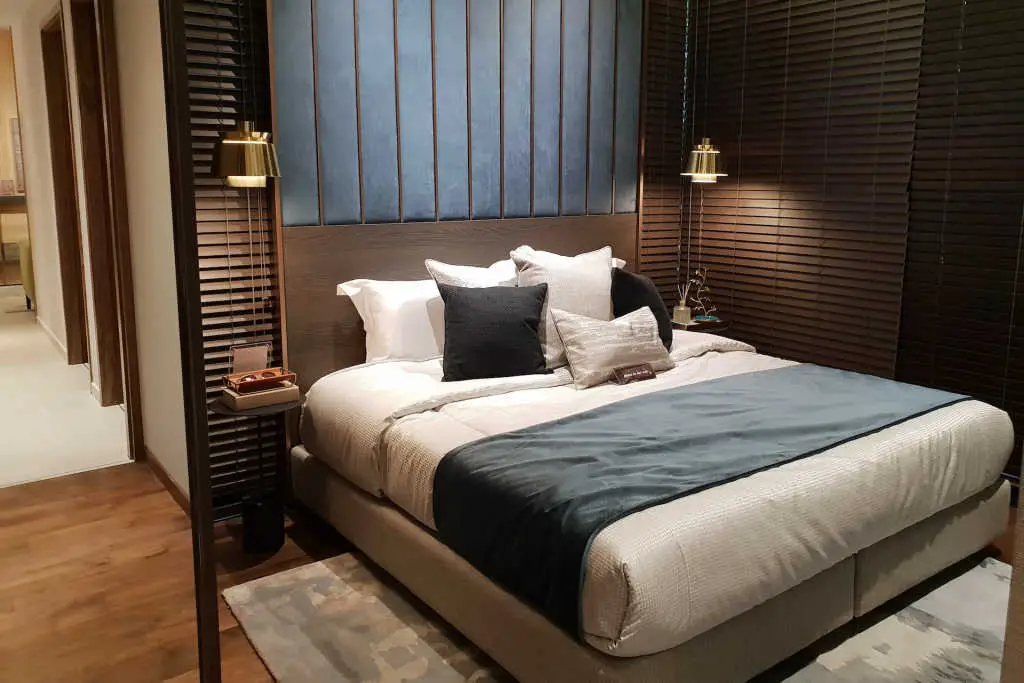 Target the Creature Comforts
Travelers expect certain aspects of a stay to go off without a hitch. It doesn't matter if it's a motel on Route 66, a luxury resort in Tahiti, or a vacation rental property on Airbnb. In short, there are three fundamental aspects to every accommodation that must be met or the entire stay is pretty much a colossal letdown, they are:
Hot shower
Clean bed
Functioning utilities
Simply put, hosts that cannot provide these three basic essentials should not be in the vacation rental property business—sadly, you'd probably be surprised how frequently one of these criteria is left unfulfilled during one of my stays.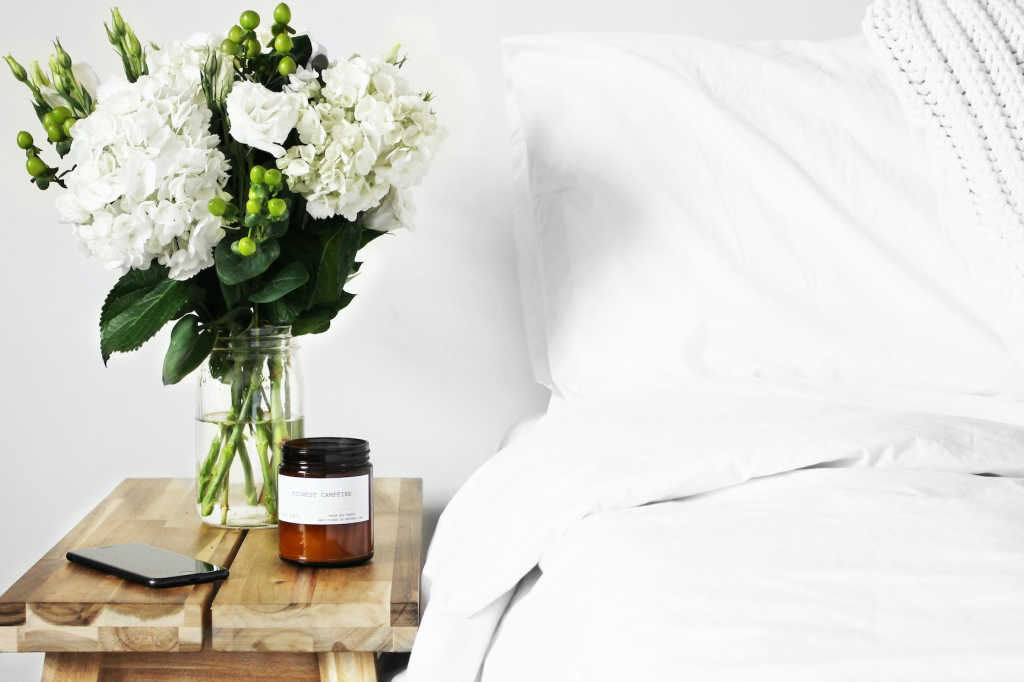 On a Side Note: A mattress is only one aspect of a bed. It's important to invest in nice sheets and pillows, providing a minimum of two pillows per guest. These Olive + Crate Eucalyptus Cooling Pillowcase and Sheet Sets are my absolute favorite. In terms of pillows, I prefer these affordable hotel-style pillows that are breathable and medium-firm, like most guests. Oh, and don't forget to add an all-season down comforter.
Nevertheless, once the basics have been met, the next thing to target is creature comforts. Typically, these are all the simple physical things that make life pleasant at home—toiletries, cozy furniture, an Italian coffee maker or tea kettle, as well as a well-thought-out functional space.
What Do I Sleep On When I'm Not Traveling?
During my two busiest years of travel, I slept on 131 beds, and since then I average about 50 per year. When I'm not traveling the world I'm fortunate enough to sleep on a queen-size Tempur Pedic mattress that I bought in 2002 for around $1,600. Also, I purchased a standard Simmons box spring with it for about $200.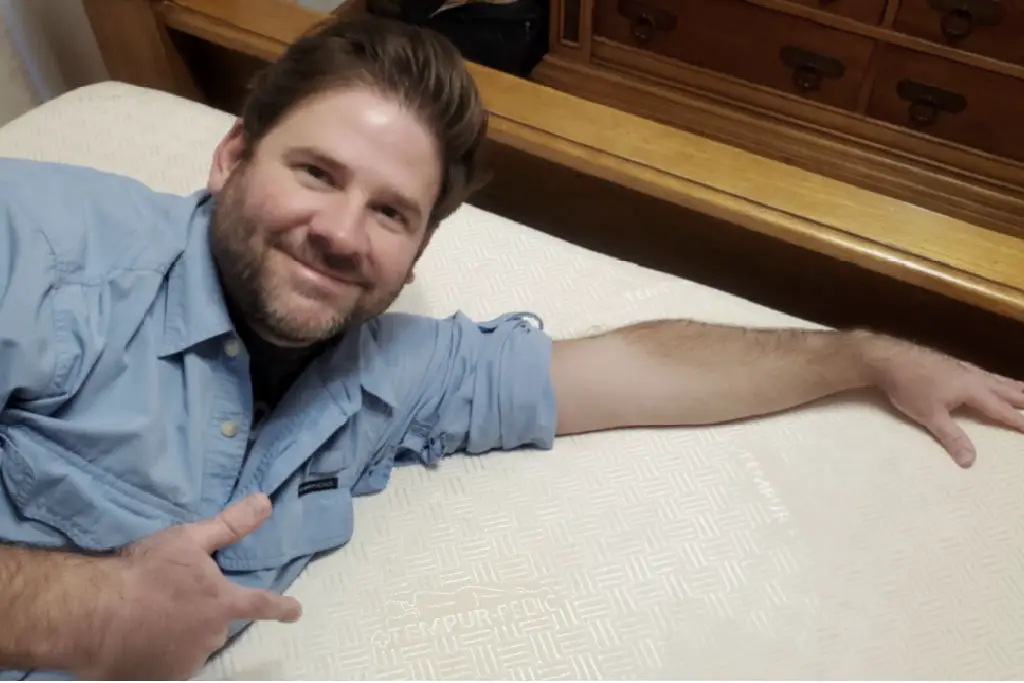 I don't know how many times I've woken on the road up with an achy back, kinked neck, or limbs that have fallen asleep thanks to cheap mattresses. – Harry (The Budget Savvy Travelers)
Since I bought my mattress, memory foam such as Tempur-Pedic has become quite the rave and super popular. Not only are they better made than in the past, but they've also worked out the kinks of being too hard or retaining too much heat.
Can't wait? Click here to scroll down fast > Seven Best Mattresses currently on the market.
Of course, the one we bought has since been replaced with newer models. Probably the closest mattress to it is the Tempur-Pedic Tempur Adapt which retails for about $2,100. Unless you are renting a luxury vacation property then perhaps spending this much money is unwise.
Budget Tip: Be sure to protect your investment with this waterproof washable mattress protector.
However, I can vouch for the fact that after 20+ years, my mattress is in superb shape. Therefore, it may be worth spending more than you initially budgeted for if the mattress lasts 20+ years.
Negative Reviews
One of the most important creature comforts that anyone, especially a vacation renal host can invest in is a mattress. After a long day of travel or exploration, every guest seeks a good night's sleep.
Naturally, everyone wants to wake up feeling refreshed and ready to start their day. Unfortunately, a subpar mattress may result in guests being tired and moody, leaving a bad impression of the vacation rental property. As a result, Airbnb listings with lumpy, soft, or even hard mattresses should expect to receive negative reviews.
Positive Reviews
Your vacation rental property may have ocean views, a hot tub, and mood lighting but if the mattress is second-rate then you're setting yourself up for failure. In fact, mattresses (or beds) are one of the most frequent topics in reviews.
The best Airbnb mattresses generate reviews like:
"We loved the mattress so much that when we got home we bought the same one."
"The bed is super comfortable."
"Most comfortable king bed I've ever slept in!"
There is simply no reason to risk poor reviews by going cheap on a mattress.
Find the Mattress That Works for Most People
When purchasing a mattress for a rental property, it's important to remember that it's not for the host, it's for the guests. Hence, the goal is to purchase a mattress that works for all types of people: side sleepers, back sleepers, skinny, overweight, etc.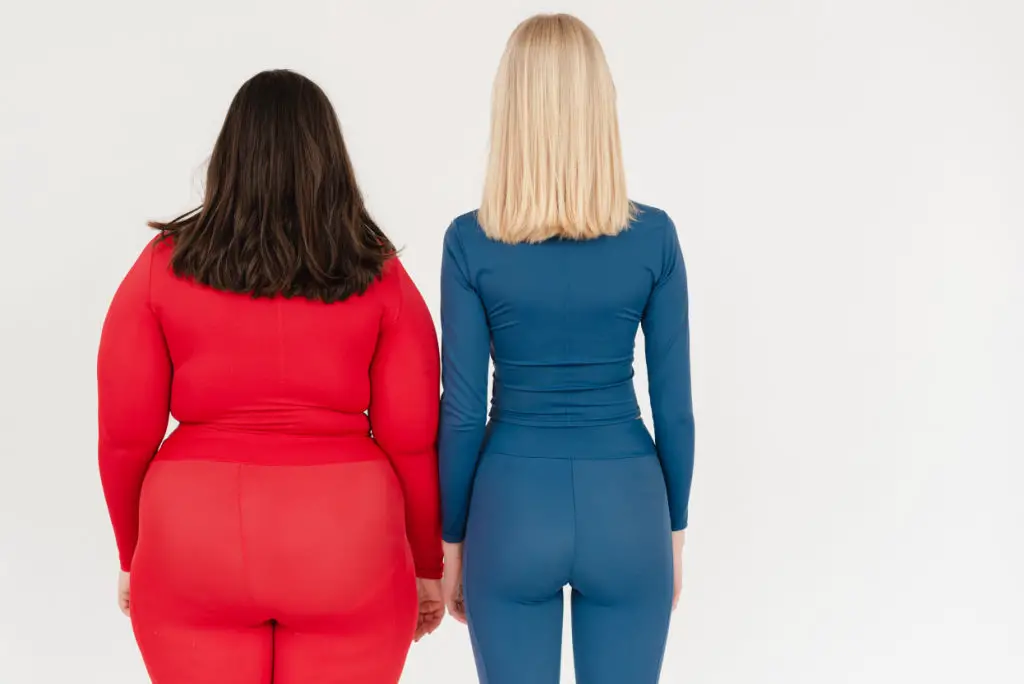 For this reason, the world's best Airbnb mattress should be the one that works for most people. In other words, nothing too firm or too soft, it should have medium support.
Types of Mattresses
Generally, there are currently five types of mattresses on the market. They are:
Innerspring: Made with coils
Memory Foam: All layers are made up of foam
Hybrid: A blend of innerspring and memory foam
Latex: Replaces memory foam with latex in a hybrid mattress
Airbeds: For example, Sleep Number
The Best Hotels in the World Use These Mattresses
Ordinarily, conventional innerspring mattresses are the cheapest while latex and airbeds are the most expensive. Nowadays, pretty much all reputable hotels use a hybrid mattress.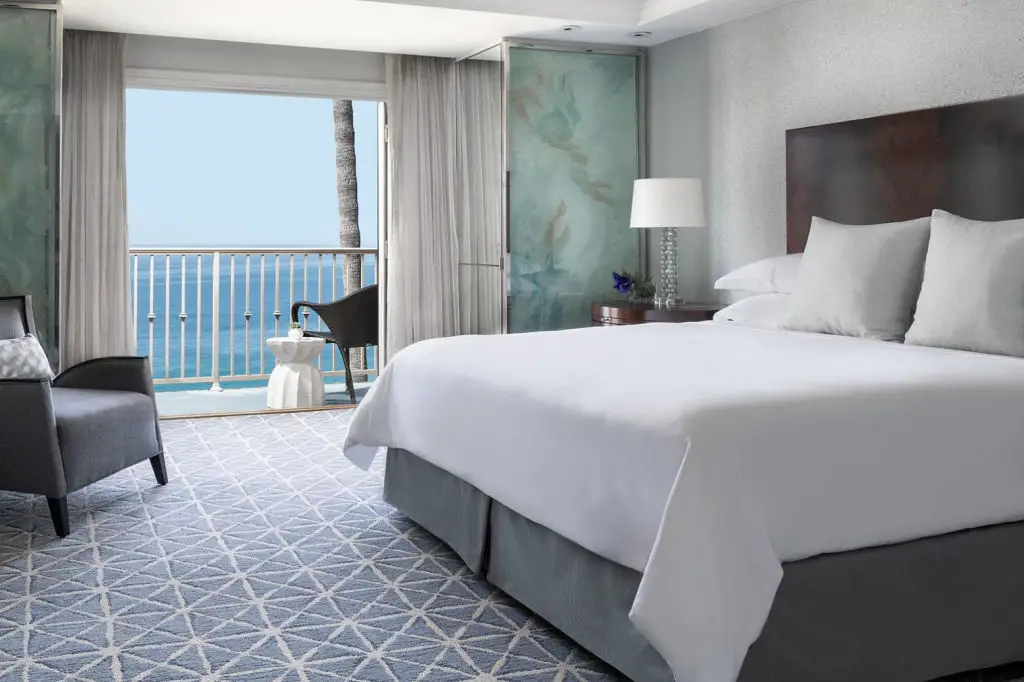 For example, here are the private-label equivalent mattresses used by some of the most prestigious hotel chains in the world.
These are all high-quality beds but I highly doubt that they will make 10 years with normal use. If purchased, hosts should plan on replacing them sometime between five and seven years.
7 World's Best Mattresses
While all of the mattresses used by the best hotels in the world are good, they're not the best.
Below are the best Airbnb mattresses to purchase for your vacation rental property, sorted from the most expensive to the least for a queen-size bed.
1. Tempur-Pedic
There's no doubt, that Tempur-Pedic is my favorite mattress. Not only is it the most comfortable mattress I've ever slept on but its durability is unmatched. In fact, the one mattress I bought in 2002 may just last my entire life—putting me in the very fortunate position of never having to purchase another mattress ever again.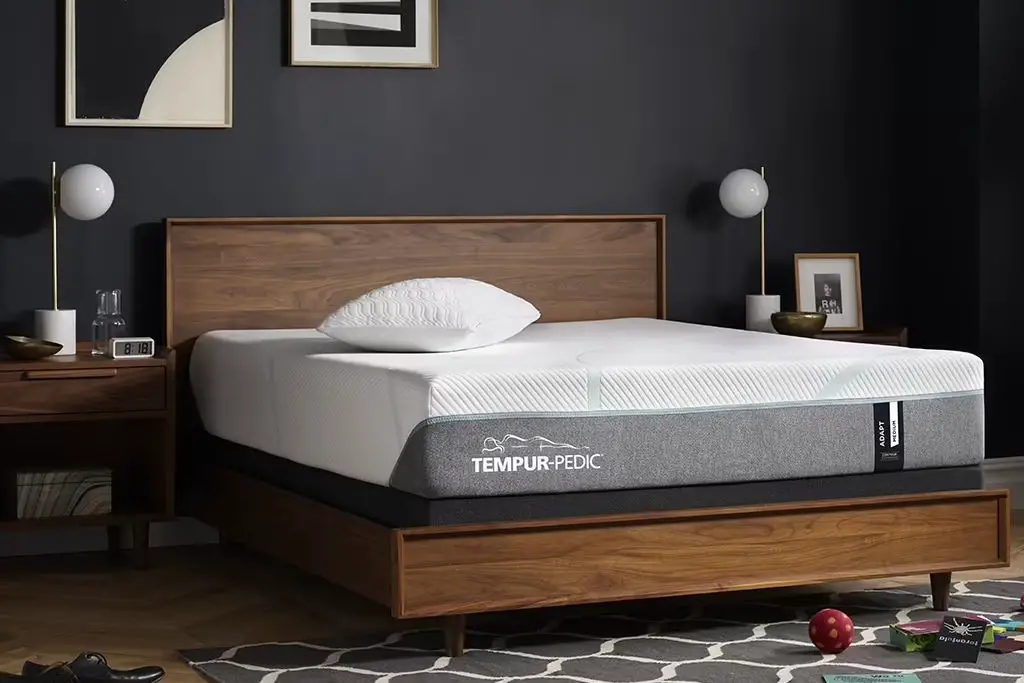 Nevertheless, with the three mattress options below, Tempur-Pedic makes it easy to select one of the best Airbnb mattresses for your vacation rental property.
TEMPUR-Cloud: As the most affordable option, the Cloud includes doorstep bed-in-a-box delivery.
TEMPUR-Adapt: Tempur material with Advanced Pressure Relief.
TEMPUR-Breeze: The most advanced Tempur-Pedic mattress on the market with advanced cooling technology. As a result, this is the ideal mattress for hot climates.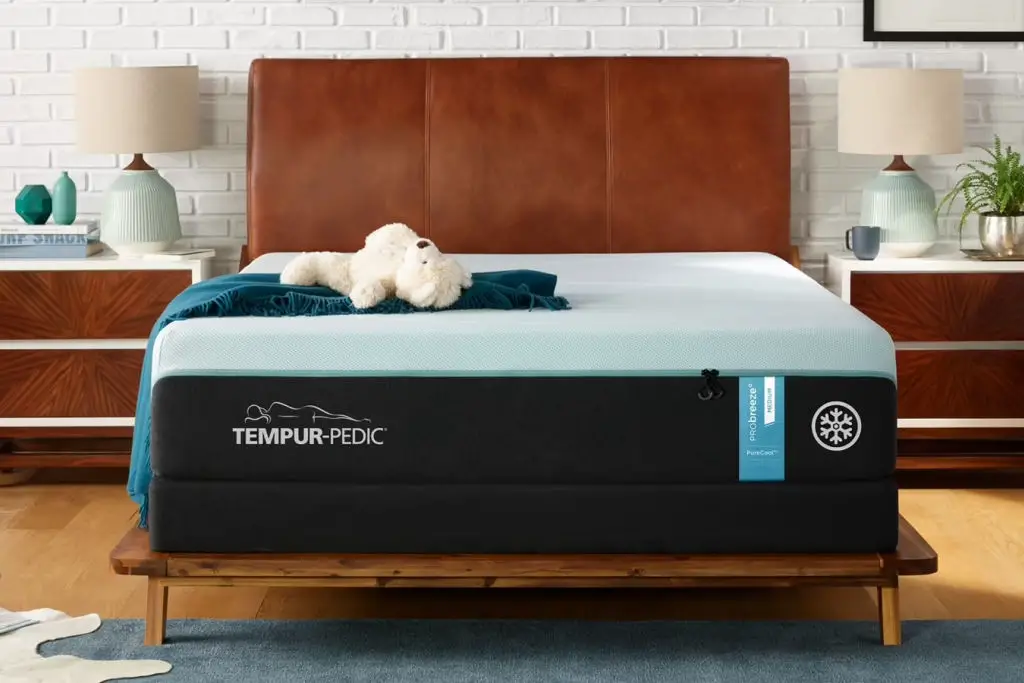 Hosts looking to impress their guests should choose one of the options above, all with the optional hybrid technology. Finally, hosts may consider adding a TEMPUR-Adapt Topper to provide guests with yet additional layers of comfort and choice.
MSRP: $2,000+
2. Saatva – Latex Hybrid Mattress
This hand-tufted innerspring mattress provides guests with a responsive cooling sleeping experience. Furthermore, the eco-friendly materials, including recycled steel coils and organic cotton make it the perfect mattress for hosts concerned about the environment.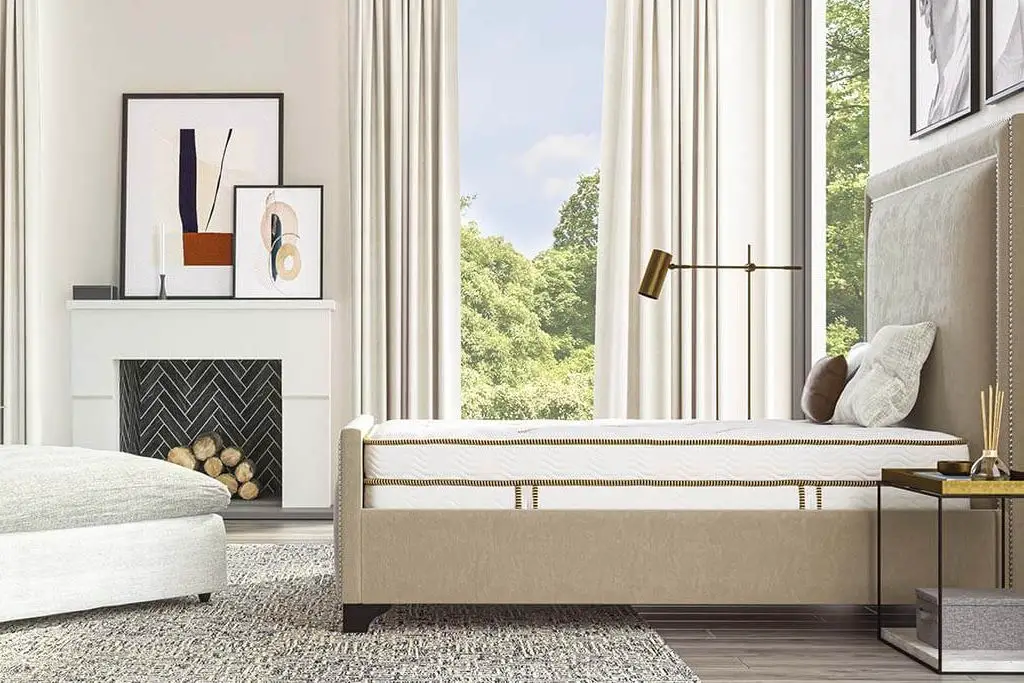 We stayed in an Airbnb in Tucson with this Saatva mattress and everyone (including us) raved about it in the reviews. Also, Saatva takes great pride in the fact that their mattresses are handcrafted and would NEVER be able to be folded into a small box/bag. For this reason, this is the perfect bed for someone who appreciates traditional mattresses and craftsmanship.  Finally, it comes with one of the best lifetime warranties available.
MSRP: $1,895
3. Purple – Original Mattress
As probably the closest competition to Tempur-Pedic, the unique brand Purple whose claim to fame was the Purple Mattress has become one of the most trendy mattress companies in the world. Using a purple hyper-elastic polymer grid that is durable, pressure-relieving, and supportive, Purple has reinvented the mattress market.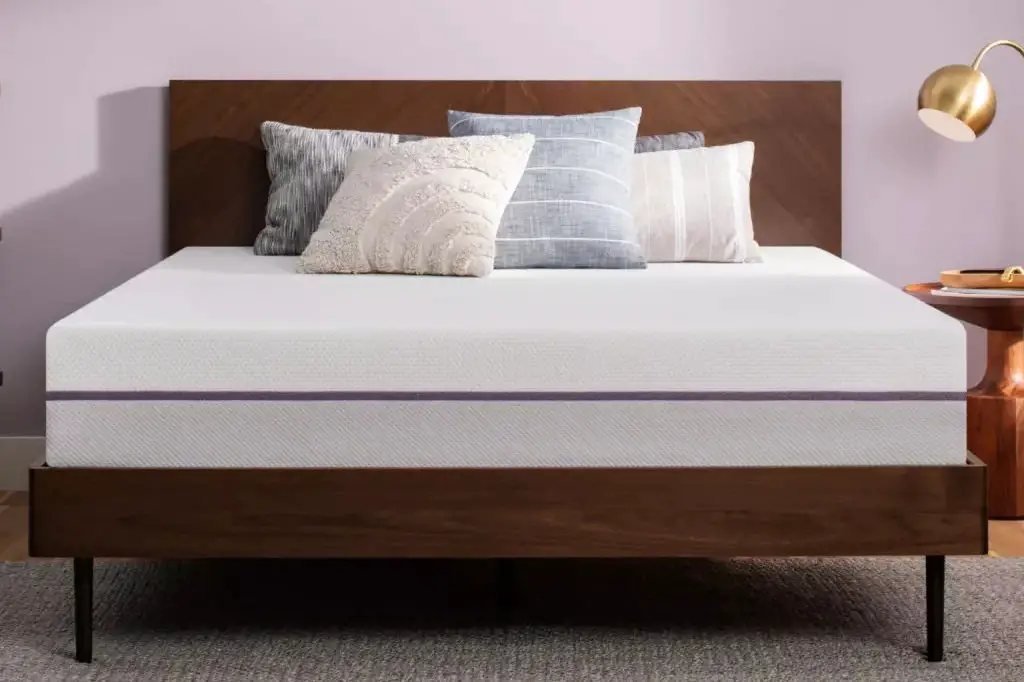 Nowadays, Purple offers a whole line of mattresses including hybrids which cost nearly $7,500. Nevertheless, hosts can play it safe by purchasing the Original Purple Mattress for about half the cost of a Tempur-Pedic. However, while Purple may be a bit more cooling than Tempur-Pedic, it's also not nearly as supportive.
MSRP: $1,200+
4. Tuft & Needle – Original Mattress
Made of cooling polyfoam, the Tuft & Needle Original Mattress is a bit on the firmer side, which should prolong its durability. Foam infused with heat-wicking graphite and a cooling gel will help keep guests cool.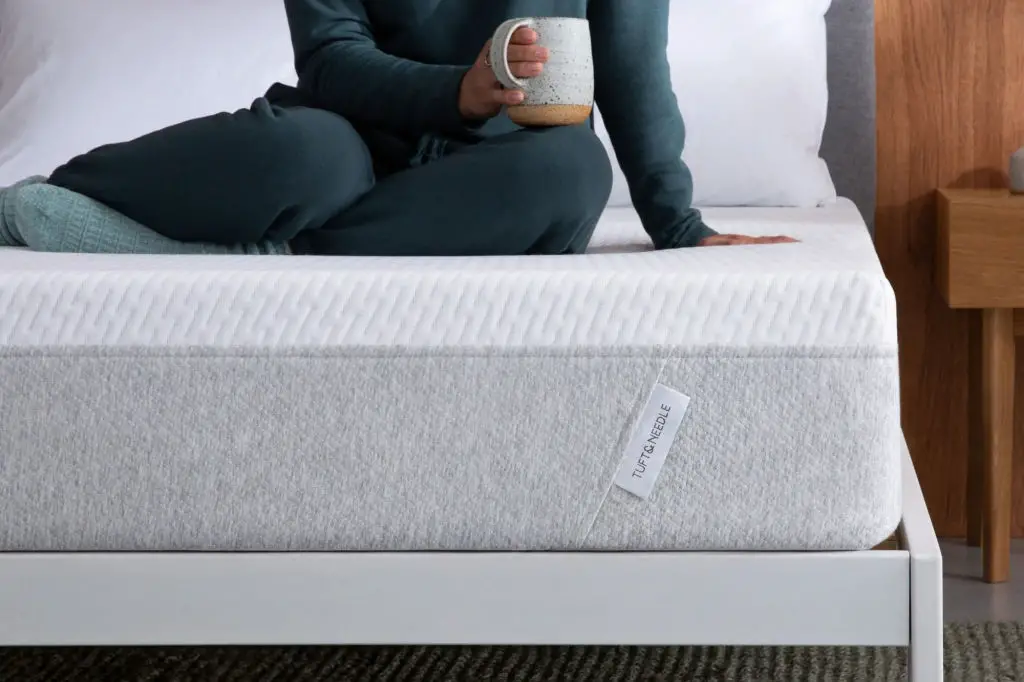 MSRP: $900
5. Nectar
As one of the most popular budget memory foam mattresses on the market, the Nectar Mattress is a good option for hosts looking for a lifetime warranty and free shipping & returns. As a slightly softer memory foam mattress, the Nectar is ideal for people less than about 230 pounds.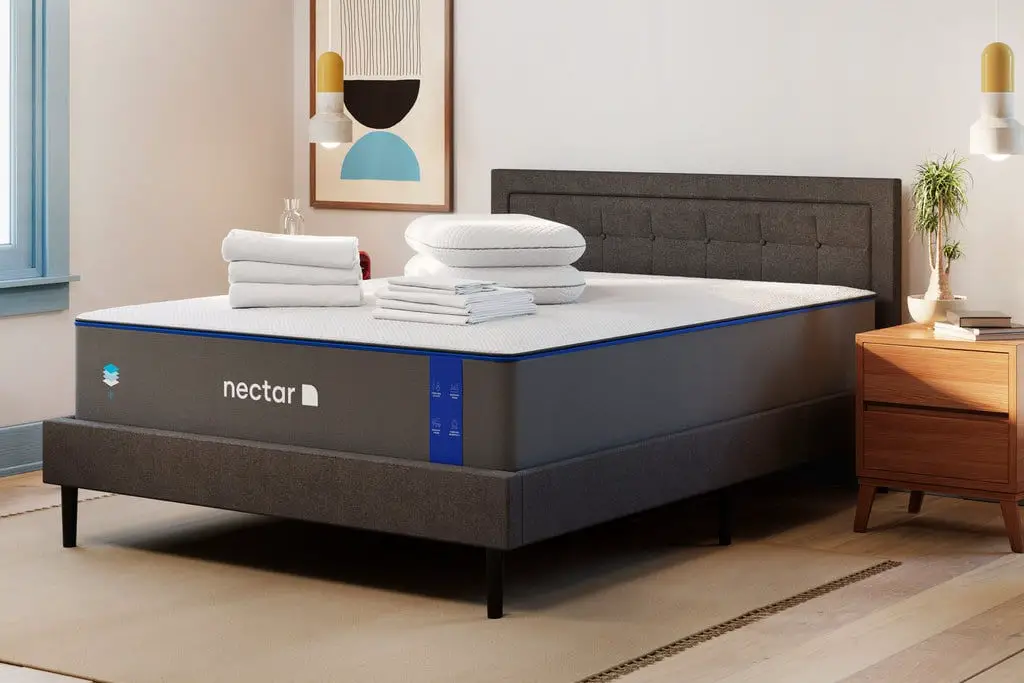 MSRP: $800
6. Lucid 12 Inch Latex Hybrid Mattress
With steel coils, transition foam, memory foam, and real latex the Lucid 12 Inch Latex Hybrid Mattress may be the best budget mattress on the list. While on the firmer side, it provides tremendous comfort, motion isolation, and support.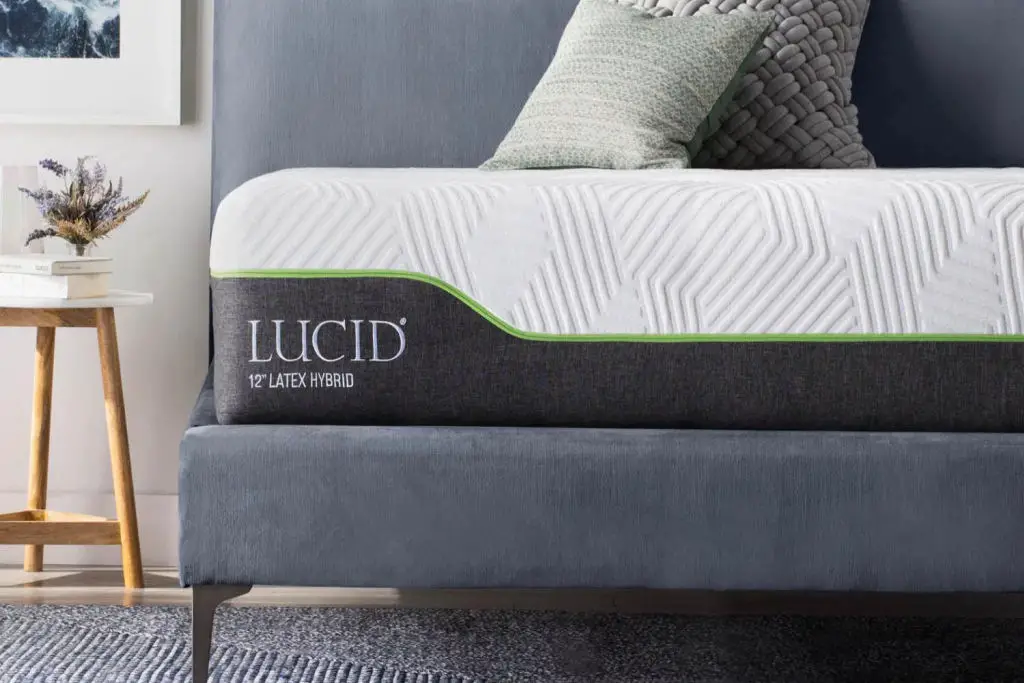 If I owned a low to mid-tier Airbnb I'd probably purchase this mattress for the property. However, be sure to mention the mattress in the listing as a small percentage of people are allergic to latex.
MSRP: $600
7. Sealy – Hybrid Bed-in-a-Box
At about $500 for a queen-size mattress, there's almost nothing not to like about the Sealy Hybrid bed-in-a-box. Furthermore, this mattress combines both CopperChill and Sealy gel-infused memory foam, with traditional support foam to provide medium-firm support. However, it may be a bit too soft for some.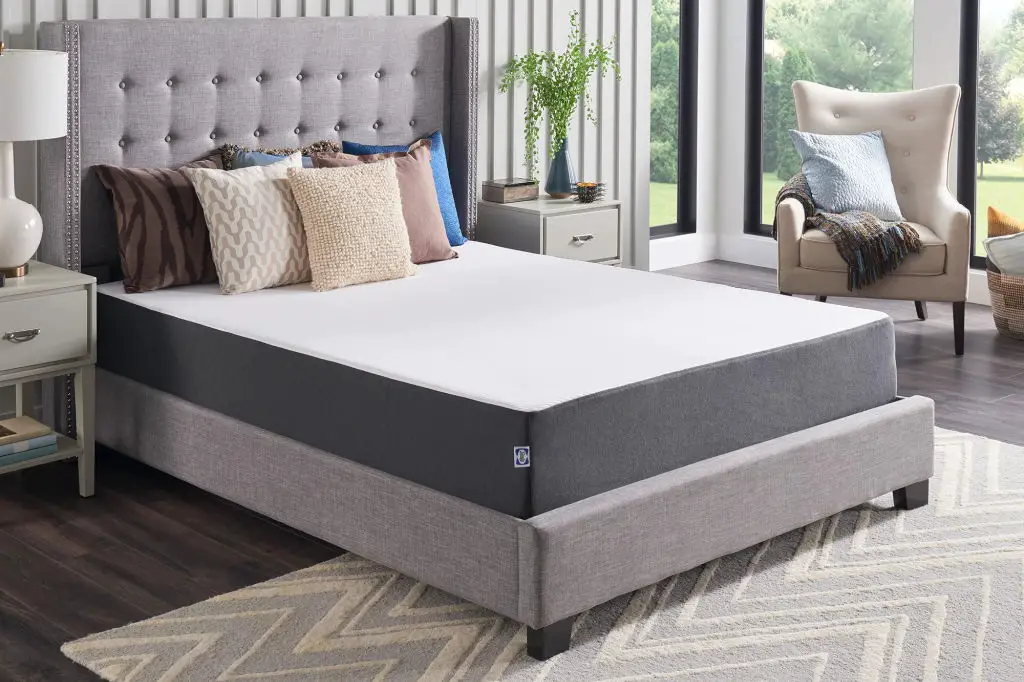 MSRP: $500
Picking any one of the best Airbnb mattresses listed above based on your budget should lead to satisfied Airbnb guests. However, in cases where you have a mattress that is either too firm or soft, and you can't afford to purchase a new one, see the options below.
Is Your Current Mattress Too Firm?
If your mattress is too firm, a great and budget-friendly way to make a firm mattress much softer is to add a Tempur-Adapt Topper.
Is Your Current Mattress Too Soft?
If your mattress feels too soft then you may have one of two problems, they are:
Box spring needs to be replaced: Does the mattress feel firmer when put directly on the ground? If so, then your box spring needs to be replaced. If you don't feel like purchasing a new box spring every 10 years then consider swapping it out with a platform bed frame or a platform mattress foundation for a permanent fix.
It's time for a new mattress. See the seven world's best Airbnb mattresses listed above.