A vacation in Nantucket Island, MA, may sound like an exotic resort reserved only for the rich and the famous. But if you plan your vacation right, you can enjoy spending time on the island without having to break the bank.
The most considerable expense associated with vacationing in Nantucket is accommodation. There are luxurious hotels and inns, which can cost you a$400+ per night for a double room.
Budget Tip: Take Cape Cod's Hyannis ferry in the morning and spend the day on the picturesque island. In the late afternoon or evening, head back to Cape Cod at the end of the day. This way, you can book cheap accommodation in Cape Cod at a massive discount compared to Nantucket, and if you pick the right place you can walk from the ferry to your hotel.
The Hyannis Travel Inn is clean and located about a 10-minute walk from The Steamship Authority (ferry).
Hyannis Travel Inn > Check Availability
Where to Stay in Nantucket
The good news is that there are some excellent affordable options for residential rentals on the island offered by the rental companies. This means that you can split the cost of lodging with friends or find a more affordable residence if you book it on time and out of the peak season.
However, the most affordable accommodation options for short stays in the area continue to be small inns and hotels.
7 Best Ways to Vacation in Nantucket on a Budget
But apart from the accommodations, there are other costs that you need to be prepared for when vacationing on this beautiful New England Island. Below are the seven best ways for saving money while enjoying your vacation in Nantucket.
Choose the Least Expensive Way to Get to Nantucket
Share a Rented House With Friends
Visit in the Spring or the Fall
Buy Your Own Groceries and Bring Your Alcohol
Enjoy Free Entertainment
Bring or Rent a Bike
Visit Nantucket Just for the Day
1. Choose the Least Expensive Way to Get to Nantucket
Since it is an island that is 30 miles away from Cape Cod and has no tunnels or bridges interconnecting it with the mainland, traveling to vacation in Nantucket is neither easy nor cheap.
You can get there by plane or ferry. The cheapest way to reach Nantucket is to take the Steamship Authority Traditional Ferry from Cape Cod's Hyannis Port. It costs $39 per adult for a round-trip ticket and $20 for children aged from 5 to 12 years. The ferry will take you to the island in about 2 hours and 15 minutes.
If you want to take your car, you will need to pay up and prepare to spend a hefty fare of $332 to $600, depending on your vehicle, the season, and the day of the week.
So, to reach the island, we recommend that you leave the car behind and take the traditional ferry.
In case you want to have your own means of transport when you get there, you can take your bike with you on the ferry. The price per bike is $14.
For those of you who prefer flying to Nantucket, we recommend that you book a flight as early as possible, and also keep in mind that the prices can be 50% lower for flights in the mid-week rather than on the weekends.
Once you are in Nantucket, you can travel via the regular and affordable shuttle bus services, which cost about $2 to $3, rent a car, rent a bike, take a cab or Uber, or enjoy the island by foot. Thankfully, Nantucket has many walking paths and trails and is very bike-friendly. Plus, it is a relatively small island, so you can get to any point pretty easily and cheaply.
Top-7 Tours Near Cape Cod
2. Share a Rented House With Friends
As mentioned earlier, one of the most significant expenses for vacationing in Nantucket is usually accommodation. Hotel prices can be crazy high, especially during the peak of the summer season. Fortunately, there are many houses and local residences which are available for short-term renting.
You can find an affordable and suitable vacation rental and even share it with friends, so you can save money and still have a great time in Nantucket.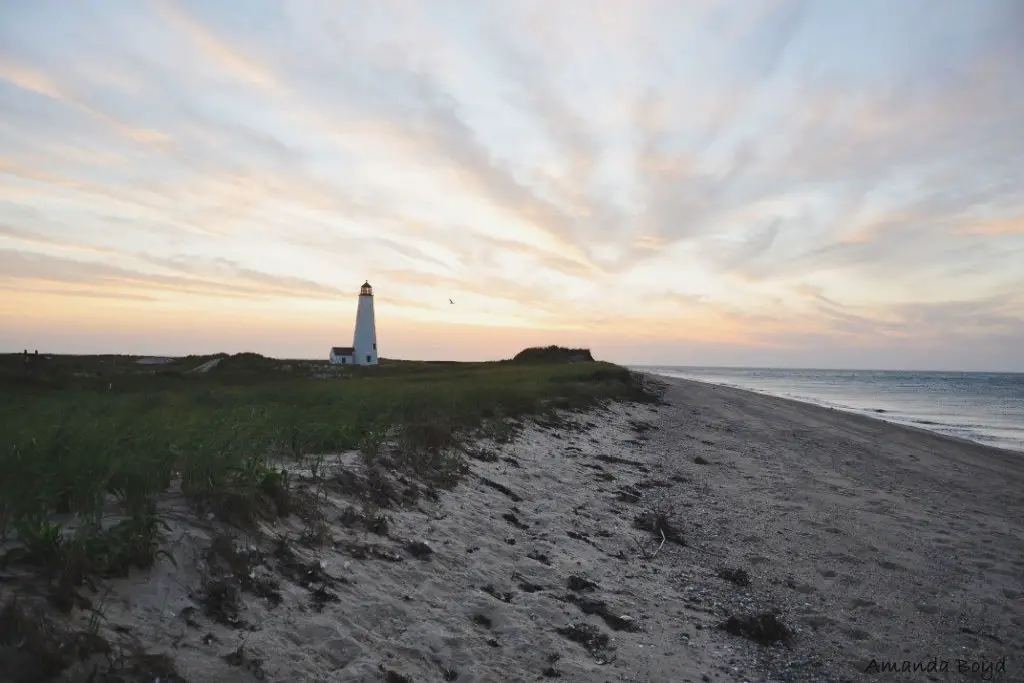 Make sure you check the available lodgings early on, and if possible, choose to go to the island before or after the peak of the high season, which means planning a trip somewhere in the spring or the fall.
Some excellent residential rental companies offer a wide variety of short-term rental options, which you can check and even book online.
Private Fishing Tour > Check Availability
3. Visit in the Spring or the Fall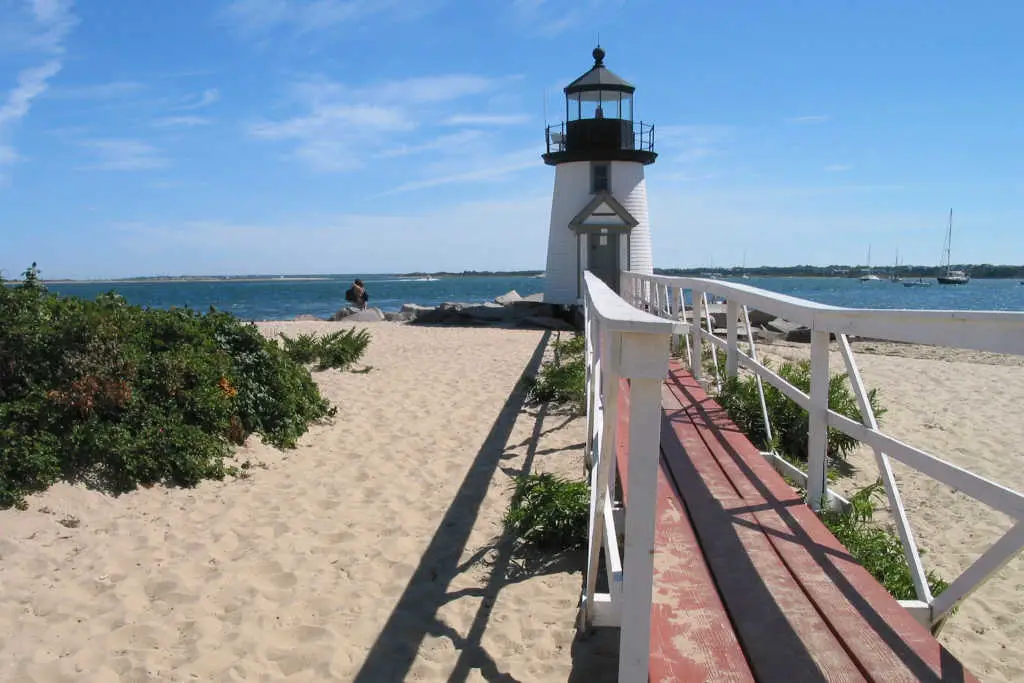 During the peak of the summer season, the island of Nantucket can increase its population five times, and the prices are at their highest. So, to go on a vacation there on a budget, you may want to consider doing it in the spring or autumn. The official summer season starts in May and ends on Labor Day. During the off-season, many of the restaurants, stores, and venues are closed.
4. Buy Your Own Groceries and Bring Your Alcohol
If your rent a home with a kitchen, you can easily save a lot of money by shopping in the local grocery stores and markets and preparing your own snacks and meals instead of eating out, especially during the day.
You can eat breakfast before heading out and pack some snacks or lunch with drinks in a cooler. This can save you hundreds of dollars.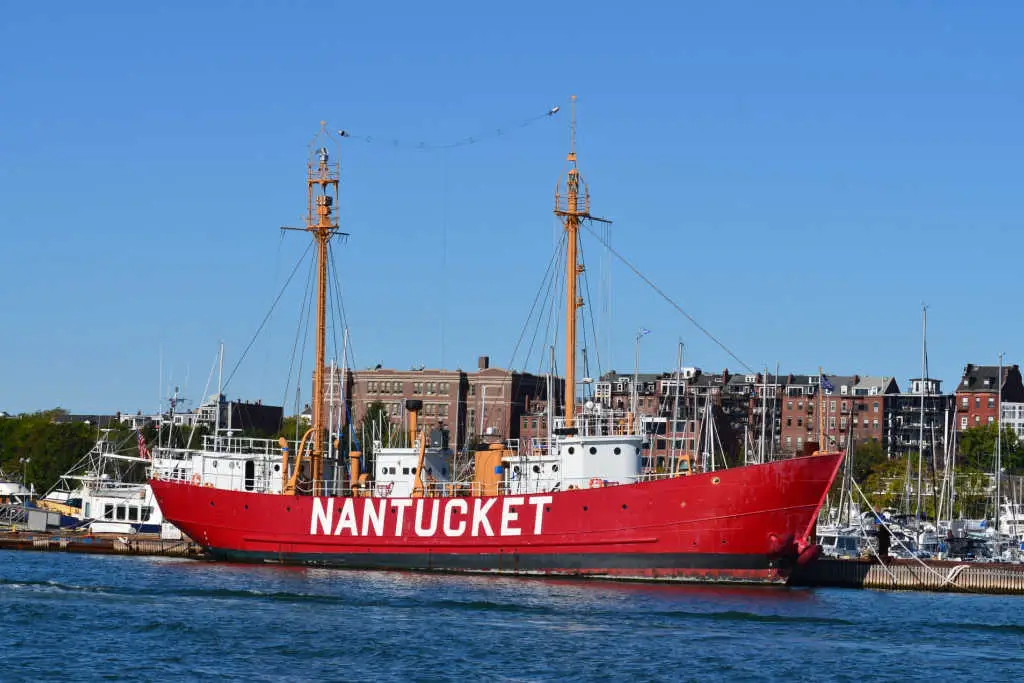 The average cost for food per person in Nantucket is about $65 a day, with the average price for dinner being around $26 per person during the high season. Of course, you can find some more affordable restaurants and bistros as well as high-end ones, but by saving money for breakfast, brunch, and lunch, you can have more for entertainment while on vacation.
Liquor and other alcohol are generally more expensive in Nantucket than in other parts of the country. You can bring alcohol with you in your checked-in luggage on the ferry. If you prefer to buy or pay for drinks on the island, you can expect to pay an average of $28 per person.
5. Enjoy Free Entertainment
If you plan to visit the museums, take tours, and pay for other events, you should be prepared to pay about $27 per adult a day.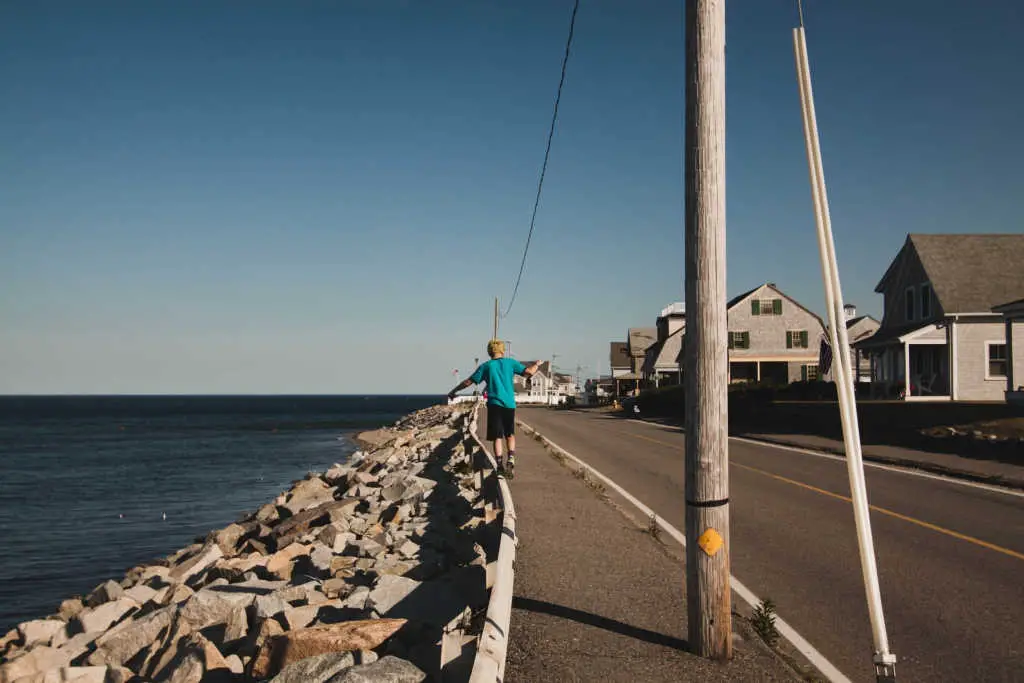 On the bright side, the local Parks and Recreation organize many free events during the summer season. These include different concerts, movies, yoga, and others.
There are also various affordable workshops in Nantucket where you and your children can enjoy trying out new crafts.
6. Bring or Rent a Bike
Instead of paying for bus fares and cabs, you can either bring your own bike on vacation with you ($14 per bike with the Steamship Authority Traditional Ferry) or rent one in Nantucket.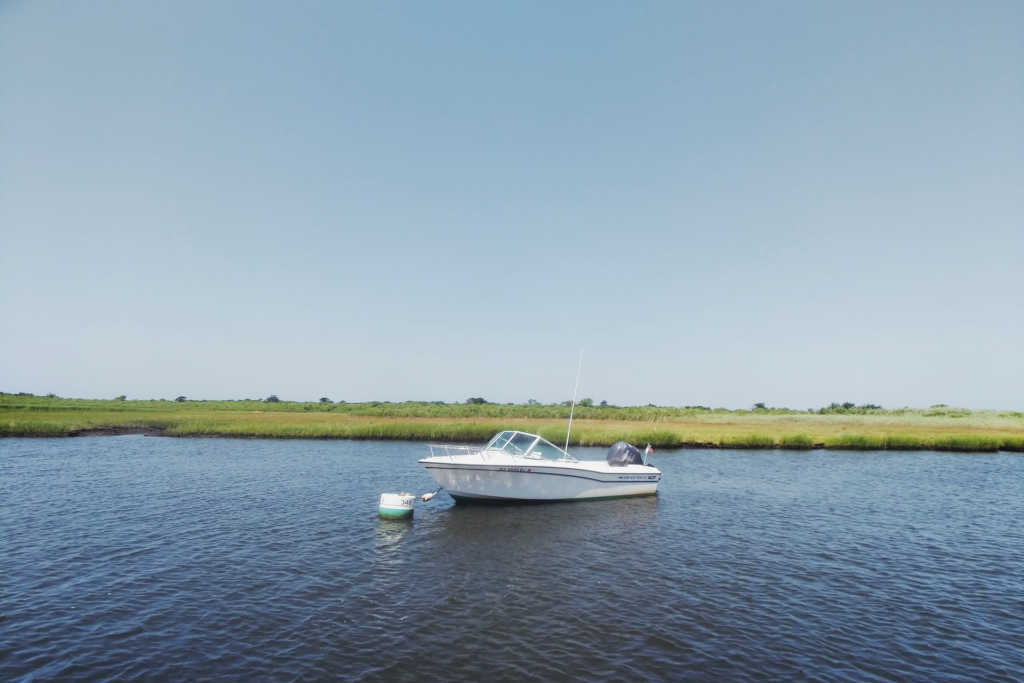 The island is very bike-friendly, and there are various bike paths and trails which you can explore and use to get to the different neighborhoods, beaches, lighthouses, and other attractions and sites.
At 14 miles long and 3.5 miles wide, you can get around quite easily and quickly on a bicycle.
7. Visit Nantucket Just for the Day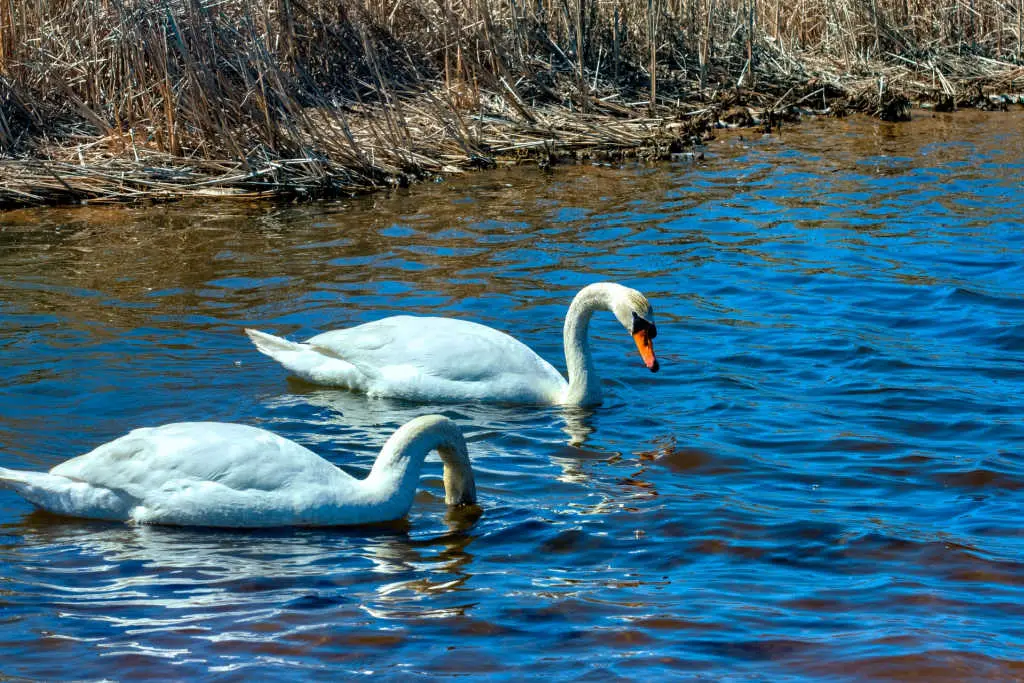 Many people choose to vacation in Nantucket on a day trip, thus avoiding paying for expensive accommodation there. All you need to do is get to Cape Cod's Hyannis port and take the ferry. Spend the day on the picturesque island and head back home at the end of the day! This way, you can book cheap accommodation in Cape Cod at a massive discount compared to Nantucket.
TRAVEL TIPS
🏘️ Book Your Accommodation
We use Tripadvisor and Priceline's Express Deals to compare prices and reviews in advance and check availability
✈️ Book Your Flight in Advance
To find the cheapest flight options, you can use WayAway and Skyscanner to find the most suitable option for you
🚗 Reserve Your Rental Car
Use DiscoverCars and Skyscanner to compare prices and view the largest selection of vehicles