SURPRISE! We are officially back in Chicago. After three years on the road, we have finally returned to our hometown. Organizing our trip back to the United States happened very quickly. In one moment we were living in a small seaside village in Croatia and 18 hours later we were finally back on American soil. It was a lot to process.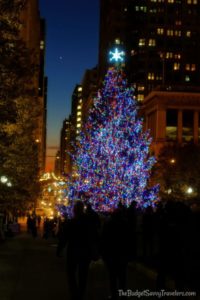 Truth be told, Chicago was actually one of the last places in the travel world that we wanted to be. After living here for 34 years, we thought we had experienced everything the city had to offer. But as many travelers suggest, once you leave your hometown you have the opportunity to return and see it again with fresh eyes.
Maybe it's the warmth of the holiday spirit or the kindness that's known to prevail in America's Heartland, but whatever the reason, Chicago has welcomed us back with open arms. Over the next few weeks, we're featuring some magical places and events around the city of Chicago and sharing our reflections of what it's like being back in the United States.
We invite you to join in on all the fun and we promise to answer all of your questions as to what is next for THE BS TRAVELERS.