Watercolor painting breaks at the Gartmore House, located on the Gartmore Estate in Stirling, Scotland are available from two nights up to six nights. We've attended two activity holidays at the Gartmore House and they both were phenomenal experiences. Like most other guests, we were excited about setting aside time to focus on our craft, while also looking forward to the opportunity of meeting people with similar interests. Furthermore, the activity holiday combined with the comfort of a historic country house and exceptional dining makes for an overall outstanding experience.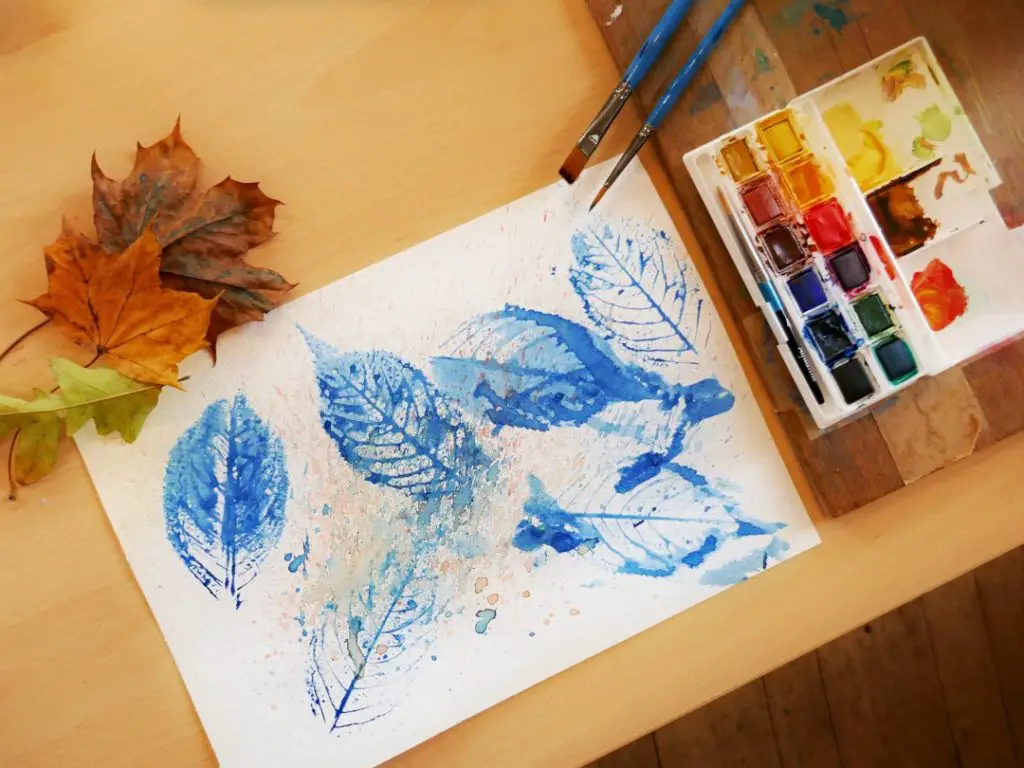 As part of our photography class, we decided to photograph the watercolor painting workshop as a way to practice aperture and angles. During this time, we had the opportunity to discuss with a few of the participants as to why they signed up for the class. Additionally, we were hoping to find out what they thought of the class and more about their overall experience on the watercolor painting retreat. Here's what they said:
Paint in Relaxed Company and a Comfortable Setting
Signing up for a two or six-day activity holiday usually provides artists with enough time to focus on their work. Most participants sign up because they're looking to practice their craft in a relaxed comfortable setting. During our short visit, the class seemed laidback and tranquil⁠—some students chatted or worked together to provide feedback and others solely focused on their painting.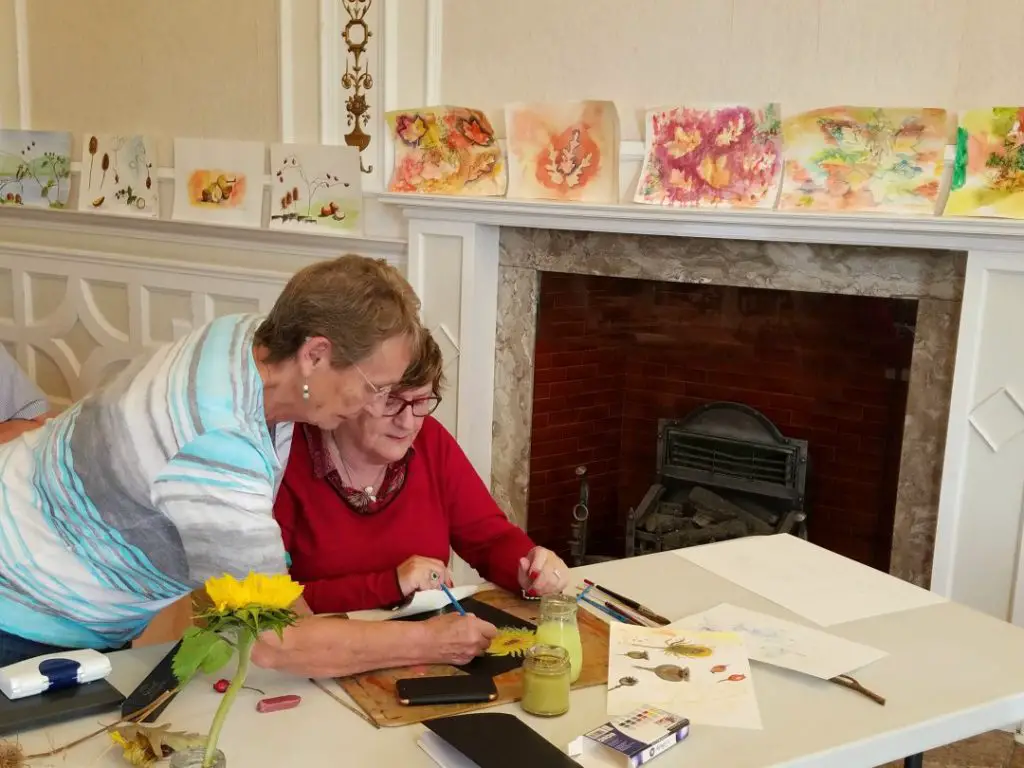 The group we interviewed were part of the six-day workshop.  Throughout the class, they worked on numerous pieces. During our visit, the subject was a sunflower in a small vase. Each artist added their own pesonal creative design. Along the way, the instructor (or tutor) was there to guide each project while also providing insight and tips.
Learn From Scratch or Improve Skills
Attendees ranged from novice to more experienced. One of the participants had dreamt of engaging in watercolor painting for five years once in retirement, before finally signing up for the class. Another student received the trip as a gift.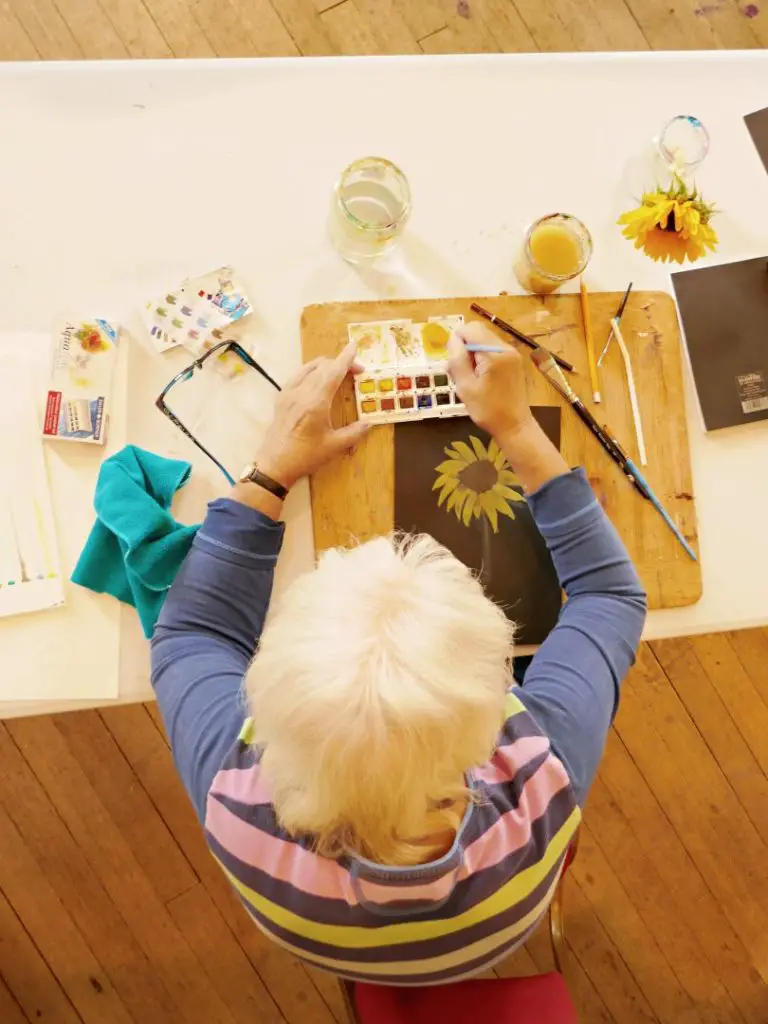 One person was obsessed with painting dogs and was looking to master the art of painting dog ears. The class is suitable for beginners and experienced. Many participants enjoy the experience so much that they become repeat visitors. The small classroom setting allows the tutor to provide individualized instruction based on the requirements of the student.
Exploratory Painting
Many participants enjoyed the exploratory painting. It allowed them to discover which aspects of watercolor painting that they excelled in and where there was an opportunity for improvement.
In the classroom, students may paint a variety of scenes—still lifes, landscapes, cityscapes, and animals to name a few. Other techniques addressed may include painting textures and effects. The atmosphere of the room inspires creativity and makes for a great alternative to an urban venue. The studio provides endless views across the grounds of the estate.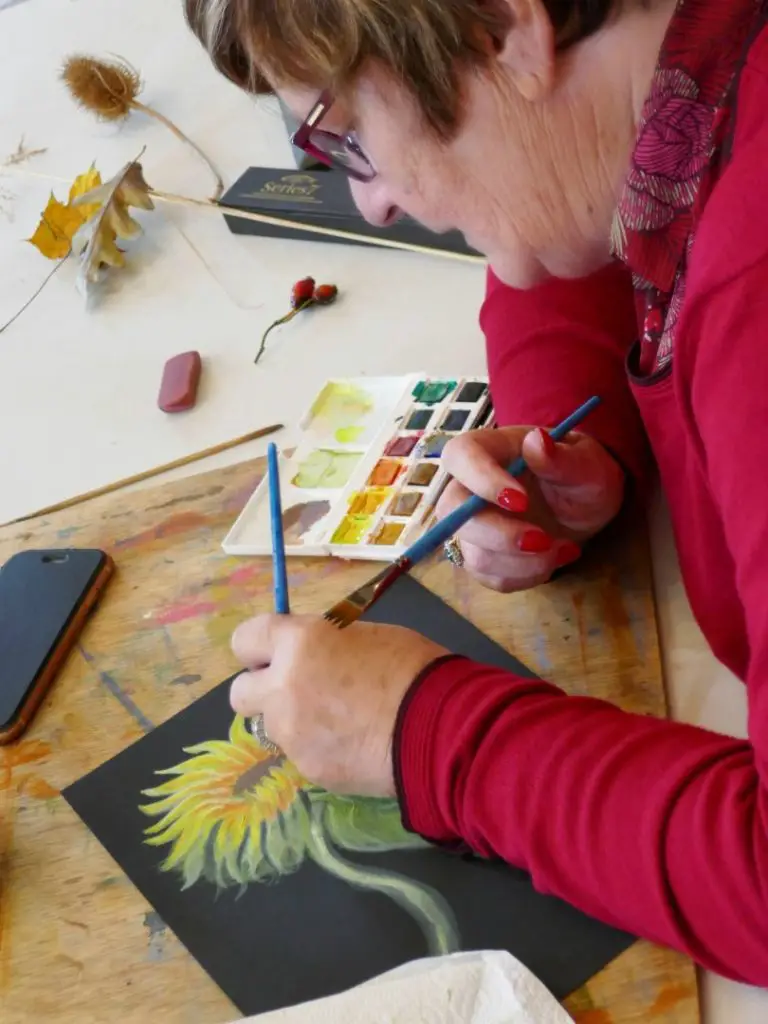 Weather dependent, the class may head outside to paint some of the scenes around the Gartmore Estate. The historic country house may feel like you're painting near an old castle. Set in the beautiful Loch Lomond and The Trossachs National Park, the Gartmore House is the perfect place to partake in a craft or activity holiday.
Work Along Others With a Similar Interest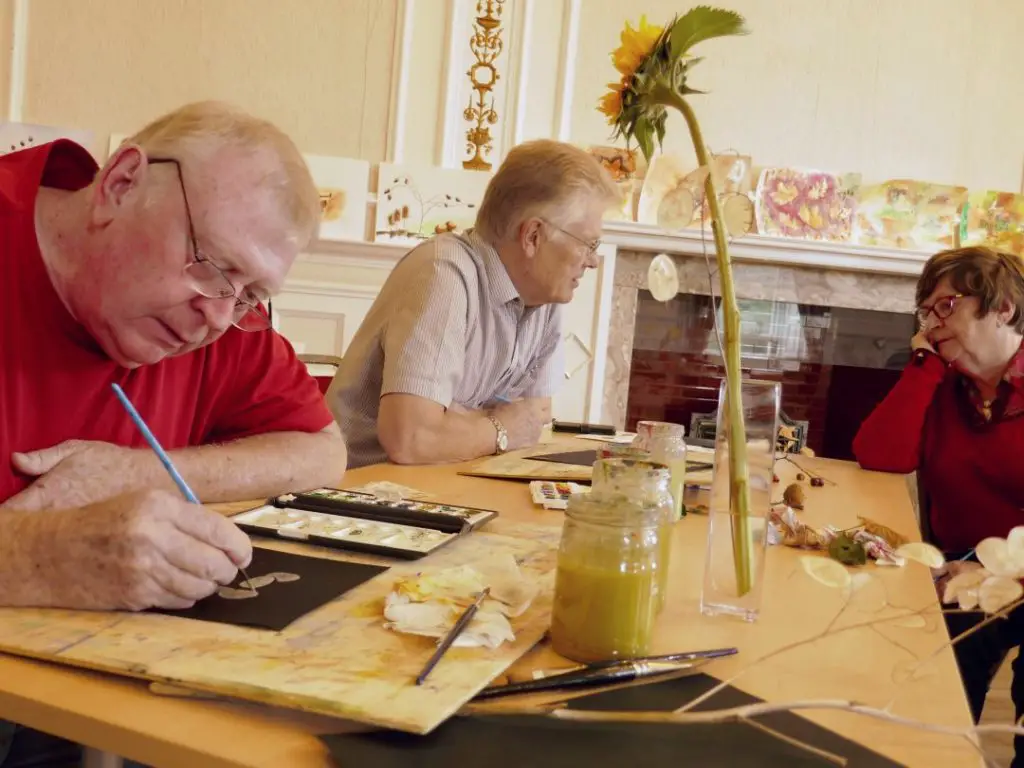 Most people can paint at home, but there's something fun about heading to a cool and comfortable place to paint and interact with like-minded individuals. Connecting with new people seemed to help many of the participants get more creative with their paintings. The support system created by the instructor and fellow students allowed participants to share trials and victories. The relaxed and comfortable group setting is a great motivator.
Food is Fabulous and Accommodations Comfortable
All courses include full board meal packages. This means all meals are freshly prepared by the Gartmore House in-house chefs. You're not going to walk away hungry or thirsty here.  Every morning you'll be greeted with a large hot and cold buffet-style breakfast which includes coffee and tea.
During morning and afternoon breaks, tea/coffee and cake/biscuits are provided. Also, don't eat too much after your morning break because lunch is just right around the corner. The three-course dinner portions are both massive and delicious. Each afternoon, guests are allowed to pick their dish of choice for the nightly three-course menu, featuring three different options for each course. Vegetarian options are always provided.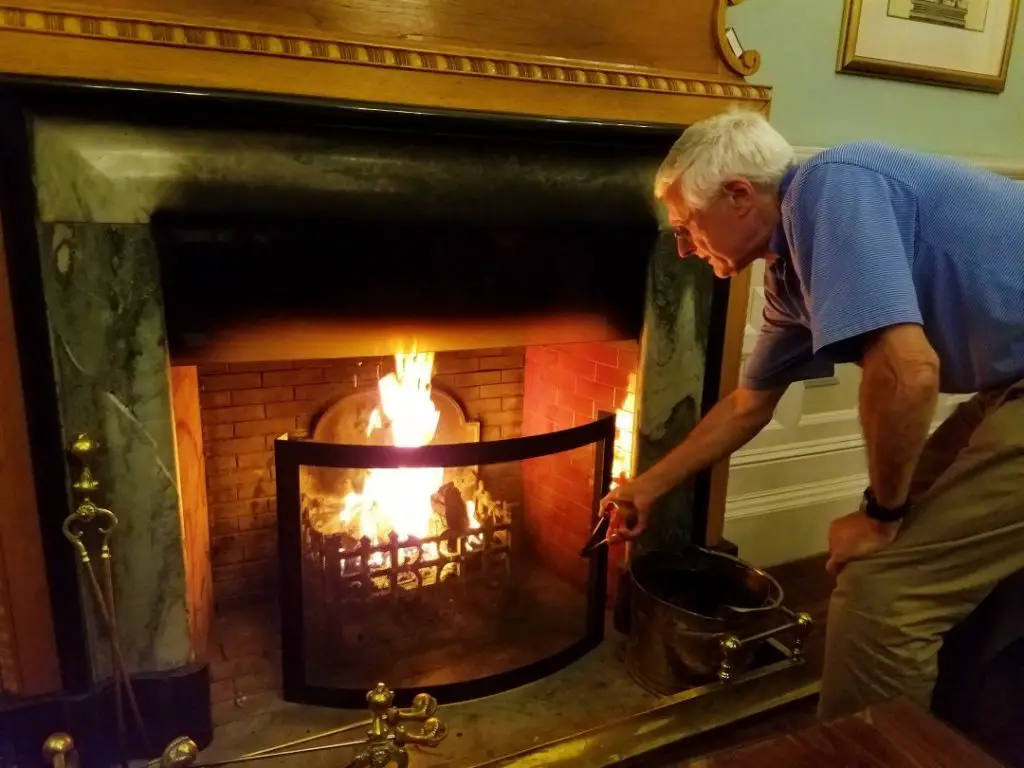 The guestrooms are spacious and the views are spectacular. Also, all rooms are en-suite and come with tea and coffee making facilities. The communal rooms and studios are large and made for social gatherings. The lounge is the perfect place to chat with new friends over a wood-burning fireplace!
Final Touches
The Gartmore House provides all materials, boards, paper, and brushes. However, participants may feel free to bring their favorite materials if they prefer. From our experience, you'll walk away from the watercolor painting course with wonderfully creative pieces and the skills to continue watercoloring at home. However, the best part of this seems to be an affordable price.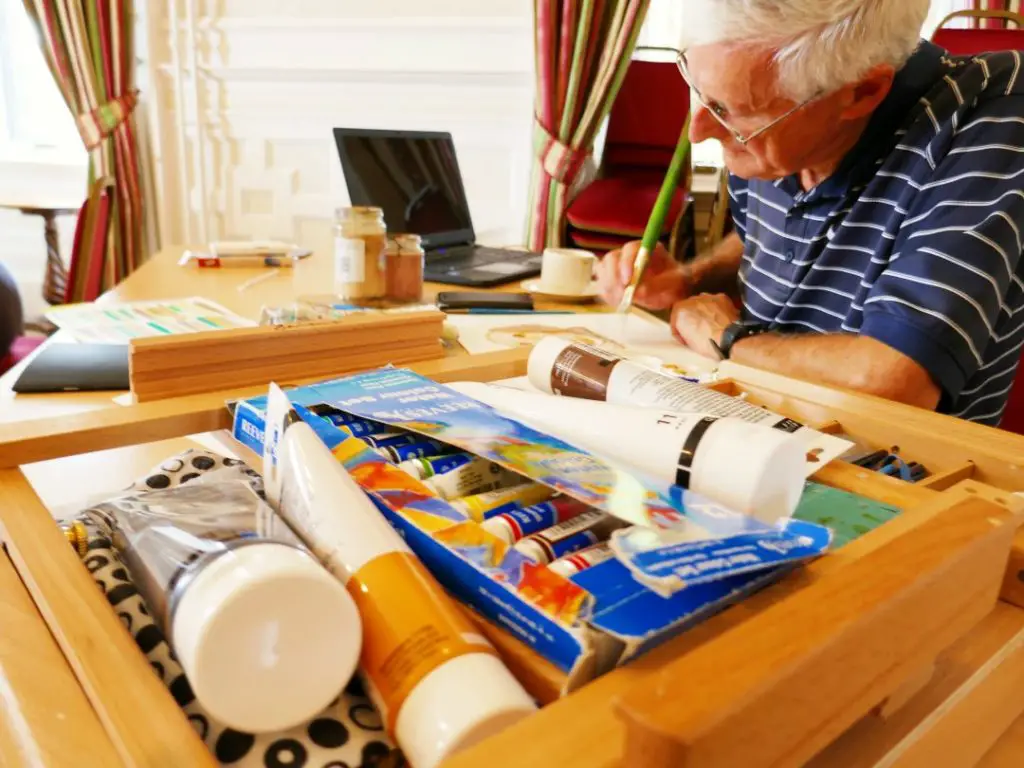 Budget Tip: If you're traveling solo it may be worth inviting a friend or family member to come with you as rates are based on single occupancy of an en-suite room (full board basis). Also, most of the rooms come with two and three beds. This is why a discount is applied for more than one person per room. Please keep in mind that the companion does not need to partake in the course.
Click here to book a room at the Gartmore House!
Have you participated in a watercolor painting activity holiday? If so, please let us know about your experience in the comments section below!