After 11 months in the United States, it's time for us to make a move. When worldwide travel suspensions started in March 2020 due to COVID19, we never thought travel bans and lockdowns would last this long. Across the globe, people from around the world saw their 2020 dream vacations, and holiday plans slowly become a far-fetched reality.
Friends and followers reached out to us, sharing their frustration about canceled family vacations or sadness about not being able to visit family members who lived far away. Was 2020 just a lost year?
Planning Our Escape | Flying Internationally During COVID19
On summer nights, as we opened our second bottle of wine, we passionately convinced ourselves that we must leave! It was our mission—our duty to show people that travel must continue. Truth be told, our motivation was strongly based on the fact that we despise Chicago and renting a car for long-term use is expensive in the United States. We had never felt so caged and confined in our lives.
As full-time travel bloggers and nomads, our entire existence revolves around moving. Although we were lucky to spend almost three months traveling within the United States, we were craving a much-needed change. Don't get us wrong, driving Route 66 was fantastic!
The iconic road trip is even better and more memorable than we anticipated. We were also blessed to see and experience so many national parks, especially during the height of the China pandemic.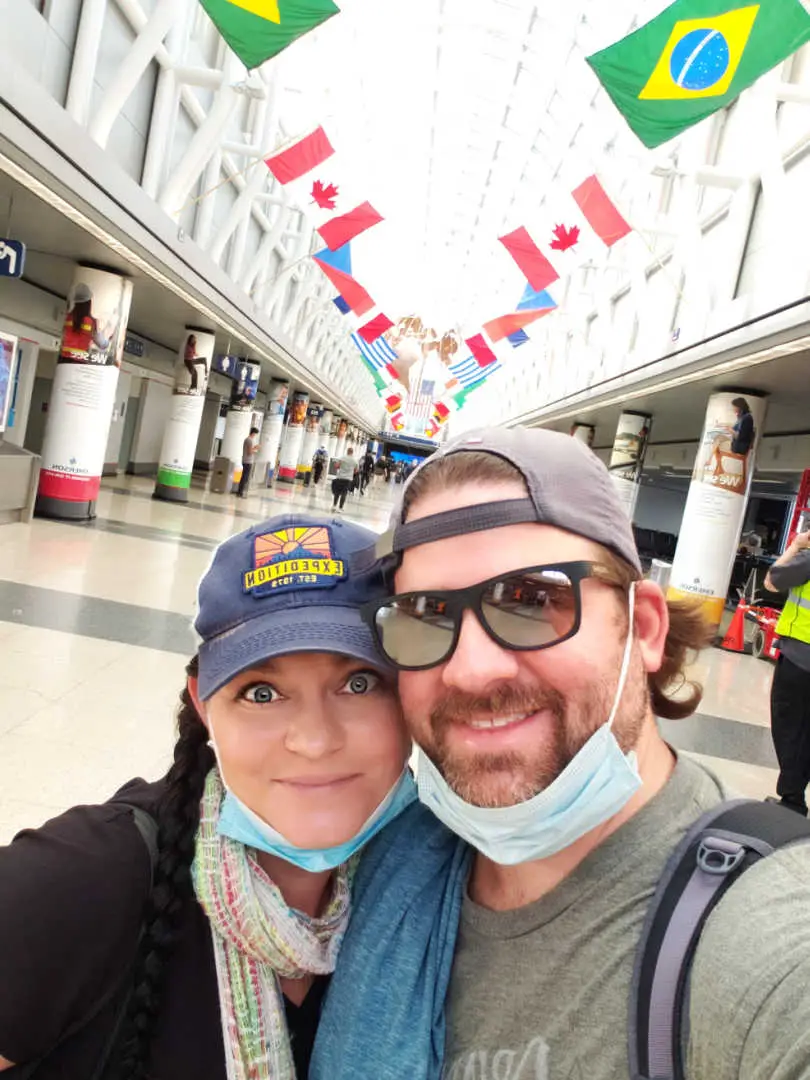 However, to be honest, the culture and climate in the United States was making us angry and frustrated. We've been over the quarantines, masks, and all of the illogical rules that come along with them long ago. We spent time researching, planning, and waiting for the right moment to pull the trigger.
With few people traveling, flights are currently quite affordable. With the notion that we couldn't wait around for the pandemic to be over, we booked flights and didn't look back.
COVID19 Traveling Complications
Paying attention to news reports, there appeared to be a lot of turmoil in the skies. Did you hear about the plane that returned to the gate because a two-year-old refused to keep a mask on their face? How about the fights over people who removed their masks off briefly to drink a coffee?
Needless to say, we were unsure of what to expect on an international flight. According to the American Airlines website, travelers were welcome to bring their own food and drinks. This is because in-flight meals were no longer offered due to the China Virus.
Another concern we faced was navigating each country's entry protocols. Some of the requirements for Americans to enter were getting out of control. For example, are you aware of the entry requirements for Aruba?
The Aruba government has mandated that travelers from certain states are flagged for more in-depth COVID19 testing. Ironically, Illinois didn't make the list, despite the fact that it is one of the most poorly managed states in the country.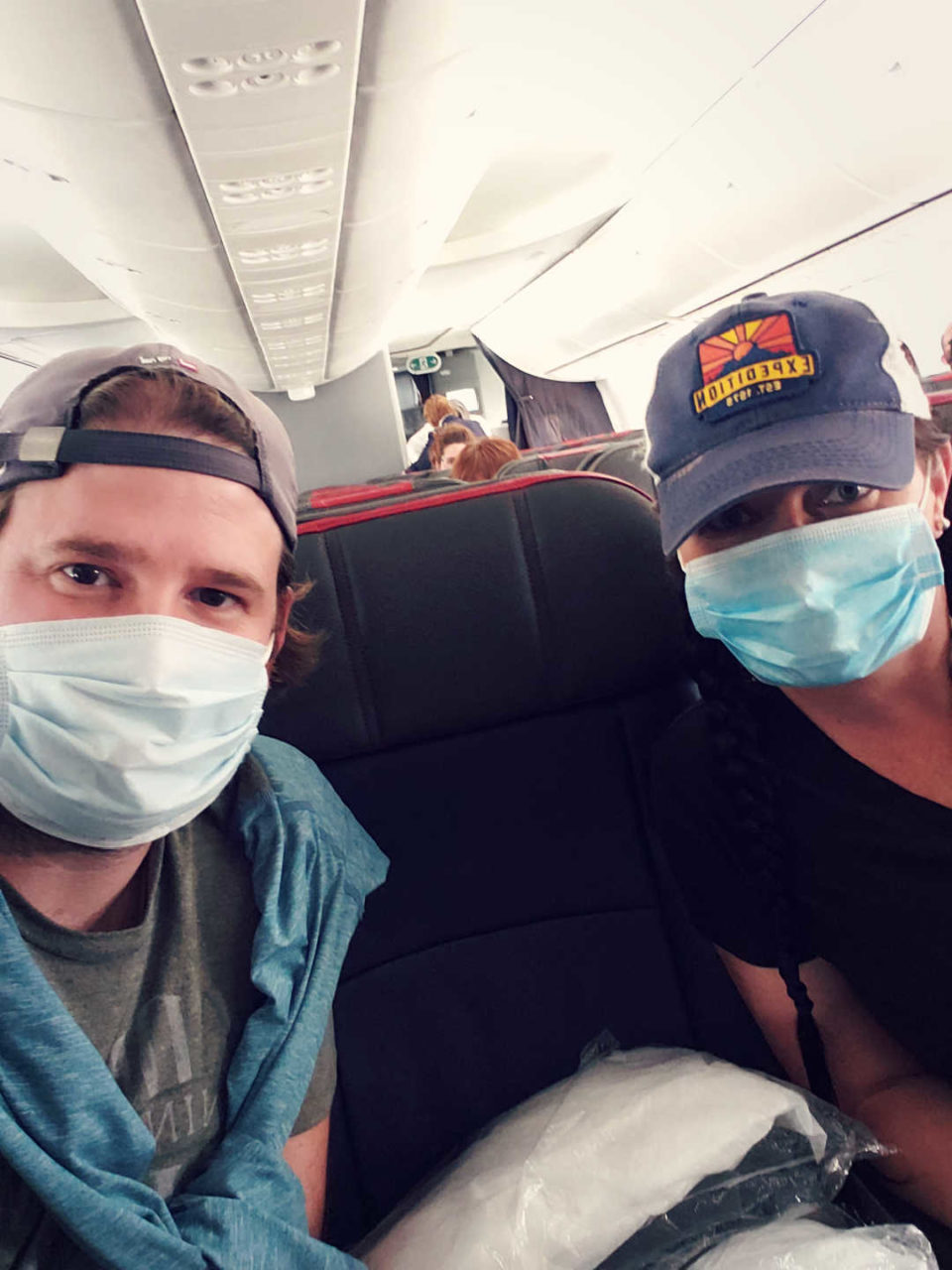 Montana and North Dakota Versus Illinois
Consider this: if you are from Montana (ranked 45/50 for the most number COVID19 cases) or North Dakota (ranked 41/50 for the most number of COVID19 cases) you must come with extra paperwork and are subject to more intense testing. Interestingly enough, travelers from Illinois are not flagged despite being ranked sixth for the most COVID19 cases in the United States.
That means states that are less populated with fewer COVID19 restrictions have been targeted. Logical? No. Political? Definitely. Seriously, look at the website! It's psychotically insane.
Some countries like Cambodia, Ukraine, and Costa Rica are requiring travelers to purchase local travel insurance upon arrival. In Aruba, the local health insurance costs $224 for stays lasting between 50 to 90 days. A week's stay costs $70 per person.
PCR Test Timing
At this time, many countries require a negative COVID19 PCR test to enter. Fine, unless your results come back as a false positive. However, there is also a huge problem with timing.
Of course, we considered returning back to one of our favorite destinations on the planet—Croatia. We are really proud of Croatia for ignoring EU travel bans and political pressure.
Croatia's economy is strongly reliant on tourism, thus, the government opted to keep the country open to international travelers, including Americans. However, upon entry, American travelers must present a negative PCR test not older than 48 hours (starting from the time of taking the swab until arrival at the border crossing).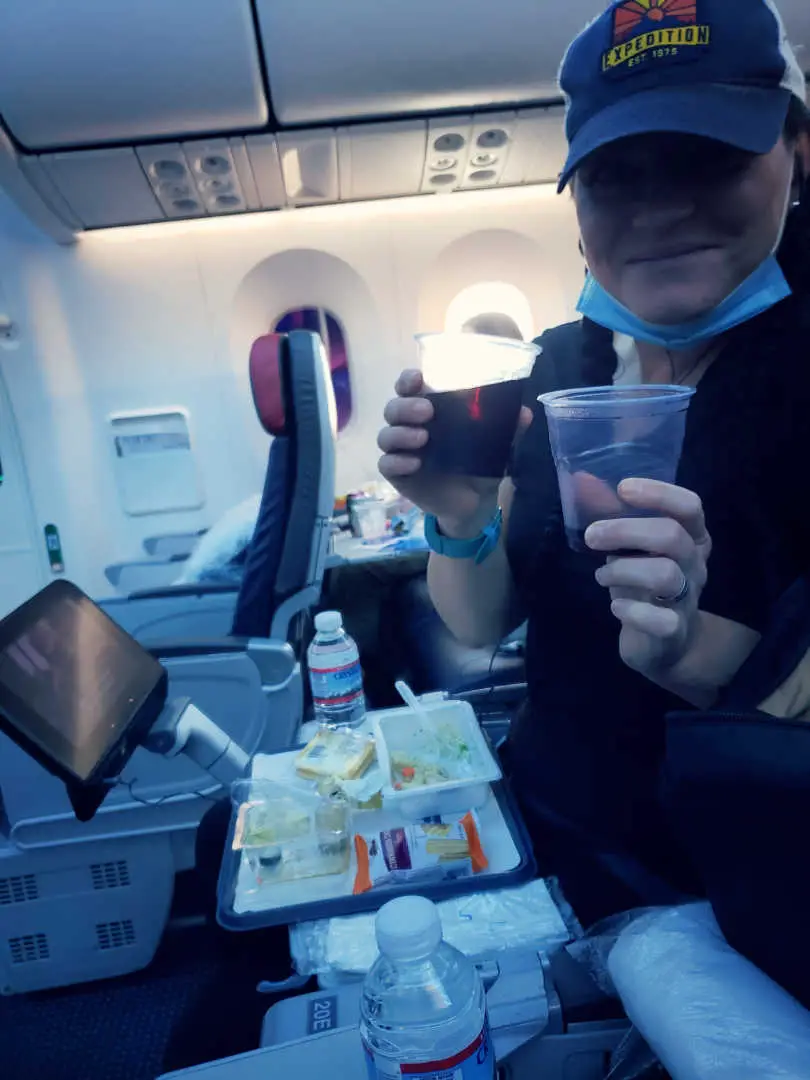 I did the research. At this time, I could not locate a doctor's office or clinic offering the quick 30-minute PCR test. There is no way to attain a negative PCR test and present the results to Croatian immigration in less than 48 hours. The China virus tests in the USA were taking 3 to 5 days to get results.
Interestingly enough, I overheard an American traveler telling a British airline worker that he took a COVID19 test but wasn't emailed the results back yet. Um, now what? Is he currently stuck in transit in the United Kingdom hoping the test comes back negative? Thank goodness, not our problem. 
We asked around. We watched how other nomads and travel bloggers were handling the situation. It is important for us to avoid any unnecessary hassles.
Flying Internationally During COVID19
Unsure of what to expect, we came prepared for our international flight. As previously mentioned, we brought our own food and drinks because the website indicated that no food or drink service was offered due to the China virus. (Did you know that Romanian-inspired chicken sausage covridogs travel surprisingly well?)
We arrived at O'Hare International Airport to a quiet and clean terminal. In fact, I was surprised by how clean the restrooms and gates were. We boarded without any temperature checks or questioning.
Onboard, the plane was gloriously empty. In fact, we quickly moved to the bulkhead for extra space and room—seats that we previously paid extra for were now empty. The Chicago-based flight attendants were pleasant and at ease with fewer passengers to manage. The vibe was relaxed and laid-back.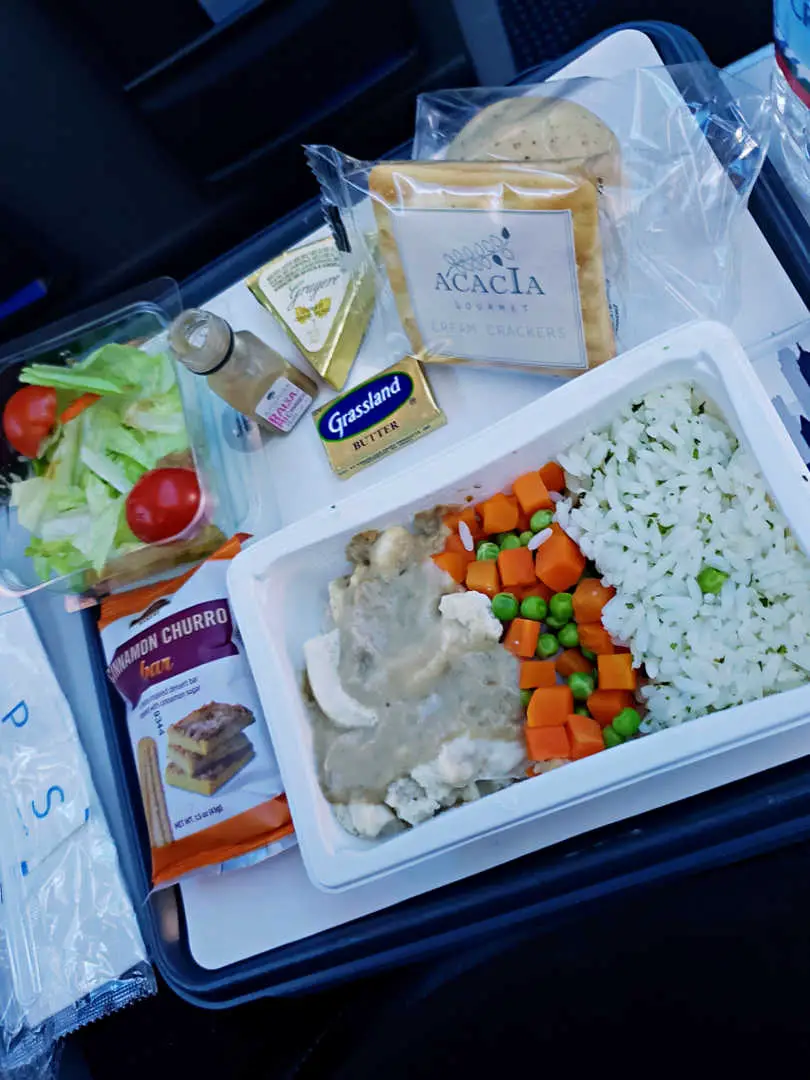 Departing the Airport
After takeoff, we were beyond joyous when the attendants unexpectedly began the beverage and foodservice. We watched some new movies, enjoyed a hot meal, and sipped on generous pours of two glasses of red wine each. We had our masks pulled down during this chunk of time and no one questioned or harassed us.
Overall, our flight into London was smooth and enjoyable. In fact, other than the mask-wearing, this may be one of the best times to fly in history.
For our connecting flight out of London, it was necessary to take a shuttle bus from the gate to the plane where we were packed in like sardines, even though the London Heathrow Airport is covered in thousands of social distancing signs. Perhaps the brilliant government knows something more about the Wuhan Virus than us ignorant peasants?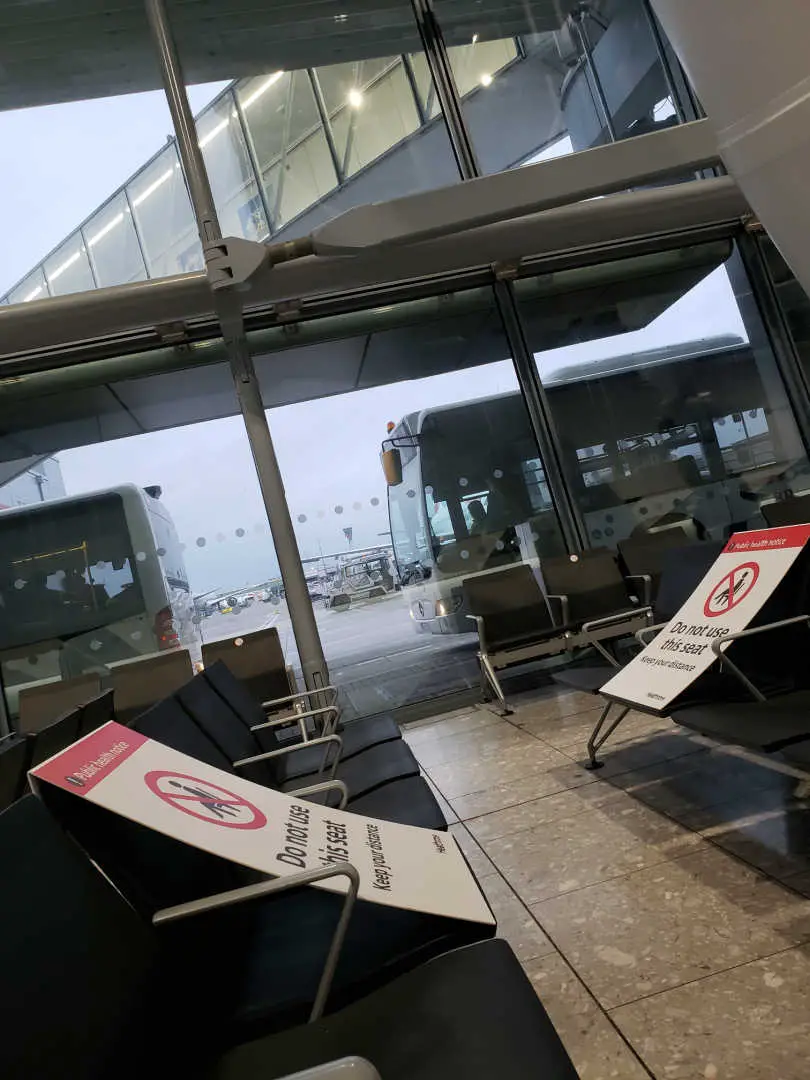 Have you flown in 2020? How did it go?