Recent news of malaria outbreaks after the release of genetically modified mosquitos is causing people to look for natural ways to stay safe. The US Centers for Disease Control has recently confirmed malaria cases after the disease hasn't been domestically acquired in 20 years.
Remember when all those Bill Gates stories were considered crazy conspiracy theories? Unfortunately, the world has another manufactured health crisis with the Gates name written all over it, and it relates to the mosquito.
The timing is highly suspect. This is because, since 2021, a Gates-funded company called Oxitec has released hundreds of millions of genetically modified mosquitos across the world.
Deemed an "experimental pesticide product" by the EPA, genetically modified mosquitos are actively being released in the United States in Texas, Florida, and California—along with at least 11 other countries and the project is ongoing until April 2024.
August 2023 Update: According to The Defender, California Oxitec withdrew their permit in California, and Harris County, Texas is no longer a release site.
Naturally, the Environmental Protection Agency and a CDC advisory board approved the project despite no long-term safety studies of the effects of genetically modified (GM) mosquitoes being released out into the wild.
Best Natural Ways to Prevent Mosquito Bites
Beyond not going outside or wearing protective clothing, here are the best natural ways to prevent mosquito bites.
🍋 All Natural Body Spray: Lemon and eucalyptus naturally repel mosquitos and ticks.
🕸️ Reinforcement netting: Easy to apply, just peel and stick.
🌿 Citronella Plants: Keep away mosquitos with these low-maintenance plants.
Regarding modern ways to fight mosquitoes, we find that state-of-the-art bug zappers that emit UV light and carbon dioxide are the best option. Of course, it should be combined with the natural methods mentioned above.
Untrustworthy Media
When the NY Times goes out of its way to write a hit piece on bug zappers and how they don't work, our spidey sense immediately begins tingling. Take into account that the timing of the piece perfectly aligns with the release of millions of GM mosquitoes funded by Bill Gates.
There are a few red flags in the NY Times article. They include:
Immediately telling the reader, "Here's why you should trust us." Cringe.
Referencing only old-school bug zappers from 30+ years ago, not modern ones that emit carbon dioxide along with UV light.
Never mentions "carbon dioxide"—not once, even though it's one of the main elements behind why mosquitoes are attracted to humans.
Insisting that bug zappers kill all bugs except mosquitoes.
Asserting that your small bug zapper will destroy the entire ecosystem and create a climate emergency.
Stating that bug vaporization releases disease into the air. Modern bug zappers don't do this.
Instead, recommends that you spread DEET all over yourself.
Next, they'll be recommending that you take four doses of Bill Gates's new elixir, that's of course, safe and effective.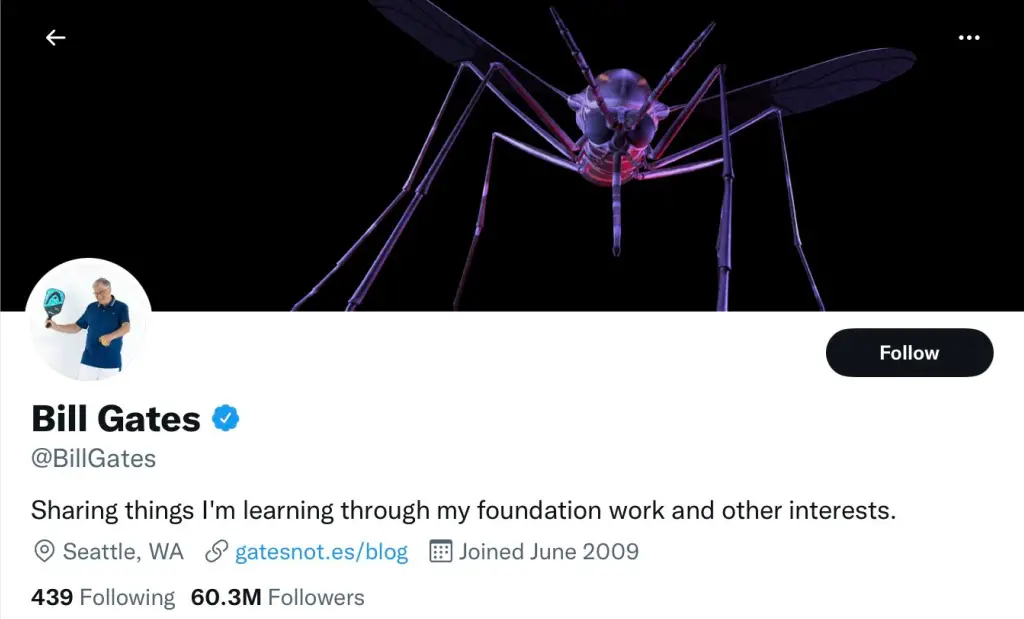 Cure Before Crisis
Bill & Melinda Gates Foundation invested $168 million to develop a malaria vaccine called Mosquirix that had a mere 36% efficacy against clinical malaria after four doses and 1.1% efficacy against severe malaria after three doses. Now, it appears that Gates has another "vaccine" solution for a problem that didn't previously exist here in the United States. Interestingly enough, the EPA restricted the GM mosquito release near livestock and agriculture farms but made no mention of avoiding any communities or schools.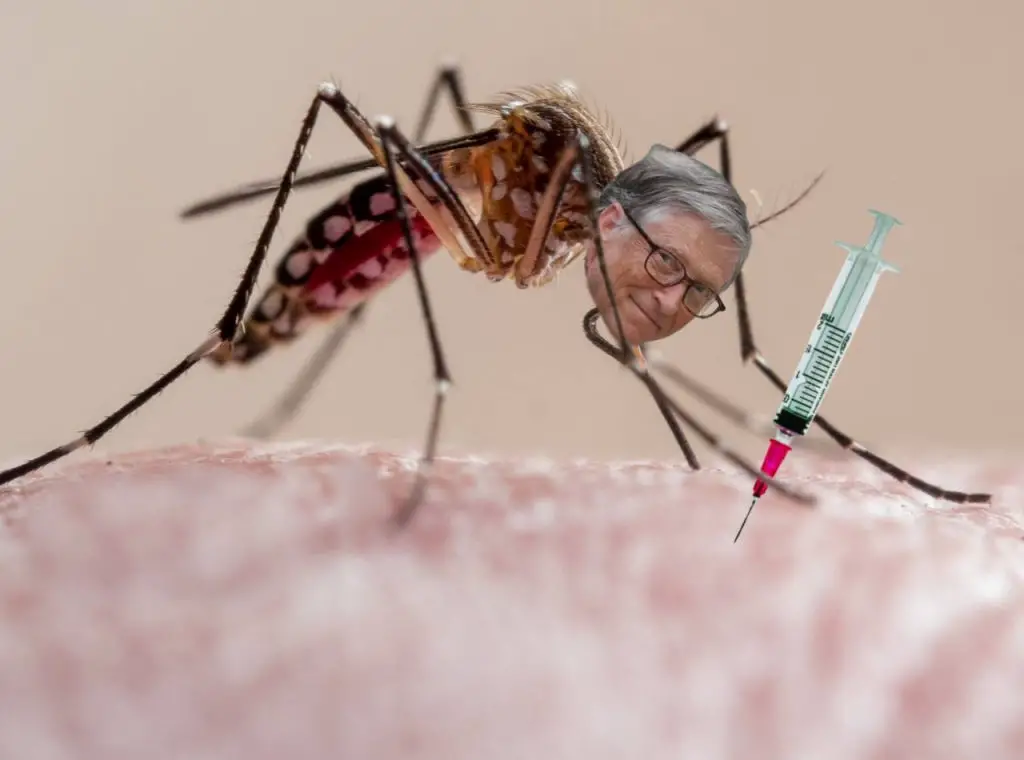 Flying Syringes
Unfortunately, the horrific use of GM parasites to "vaccinate" humans by changing their genetic makeup is no longer a conspiracy. Moreover, even far alt left-wing media sources indicate that mosquitos can be used to inject humans with unknown substances.
To illustrate, this NPR article celebrates how scientists "…use mosquitos like they're 1,000 small flying syringes." Consequently, the next challenge for Americans is to avoid exposure to experimental mosquitos because the consequences are unknown.
Natural and Effective 
When we started the following the malaria outbreak story, we reminisced about the bug zappers that were common at our family campgrounds, lakehouses, and backyard barbeques. They used to be effective in keeping the bugs at bay, so why did they disappear?
Thankfully, these safety devices are back with new, modern technology—to help keep us safe from pests, especially those carrying disease or vaccination capabilities.
Some may think that using bug spray offers the best protection against bug bites. However, most repellents have DEET, a documented carcinogen that encourages tumor growth. Therefore, we want to avoid inhaling or spraying these toxins on our bodies. Unfortunately, the use of these repellents will only cause more chemicals to end up in our already contaminated water supply.
Kill Bill Gates Mosquitos 
The more we learn about Bill Gates's latest project, the more we're concerned about mosquito exposure, especially since we spend a lot of time outdoors. To help bring peace of mind, we now enjoy our backyard patio with a high-performance bug zapper.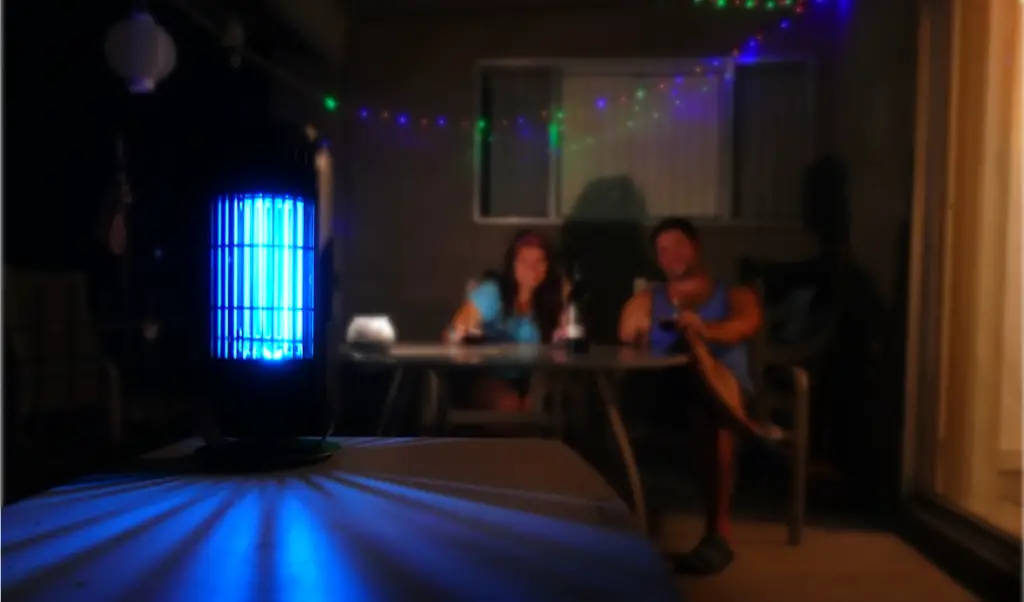 New technology sets the new models apart from the old versions. For example, our bug zapper unit offers features like indoor/outdoor capabilities, an easy-to-hang mounting system, and sound-free zapping.
Additionally, bug zappers are designed to lure in mosquitos by emitting carbon dioxide and radiating a soft UV light. Fortunately, most models not only help kill mosquitos but also supply some excellent mood lighting.
Given the choice, we'll always choose the more natural option. That's why we pair an electric bug zapper with an all-natural body spray for an extra layer of protection against GM mosquitos, malaria, and other transmittable disease.
How to Fight Back
While the battles to stay healthy appear never-ending, it's important not to get complacent. Spending time outside with your loved ones shouldn't be anxiety-provoking or be a cause for health concerns. Investing in a bug zapper not only eliminates the annoyance of pests but helps keep your backyard patio safe from the threat of malaria-carrying mosquitos.
We Need Your Help
Did you find this article helpful? If so, bookmark it and when you're planning your next vacation click on any of the links below before finalizing reservations. You'll get the best price, we'll earn a small commission, and you'll help support future articles.
Thank you!
BEST TRAVEL SEARCH ENGINES
🏘️ Book Your Accommodation
We use Tripadvisor and Priceline's Express Deals to compare prices and reviews in advance and check availability
✈️ Book Your Flight in Advance
To find the cheapest flight options, you can use WayAway and Skyscanner to find the most suitable choice for you
🚗 Reserve Your Rental Car
Use DiscoverCars and Skyscanner to compare prices and view the largest selection of vehicles