Are you looking for family reunion rentals that are island homes and affordable? Perhaps, you're thinking about holding a large family gathering or a family reunion at a cool beach destination. If you're looking to celebrate in luxury but don't want to break the bank then these are the perfect properties for you.
Family Reunion Rentals | 8 Island Homes You Can Rent From Just $10 per Person
Just imagine amazing views, secluded beaches, cozying up to a campfire, sitting in a hot tub, or simply feeling a warm tropical breeze caress your face. These are all the things you'll find on vacation with your friends and family on your
private island
. Of course, this sounds too good to be true but it's not. When you look at the price per person (instead of as a whole) it becomes much more economical.
---
Florida, USA – $79 per person per night (pppn)
This Old Florida-style home is located on a 4-acre island near Sanibel Island and sleeps 10. This home has Old Florida vibes. It's close enough to drive to nearby Ft. Myers Beach or you can just stay put and enjoy the views.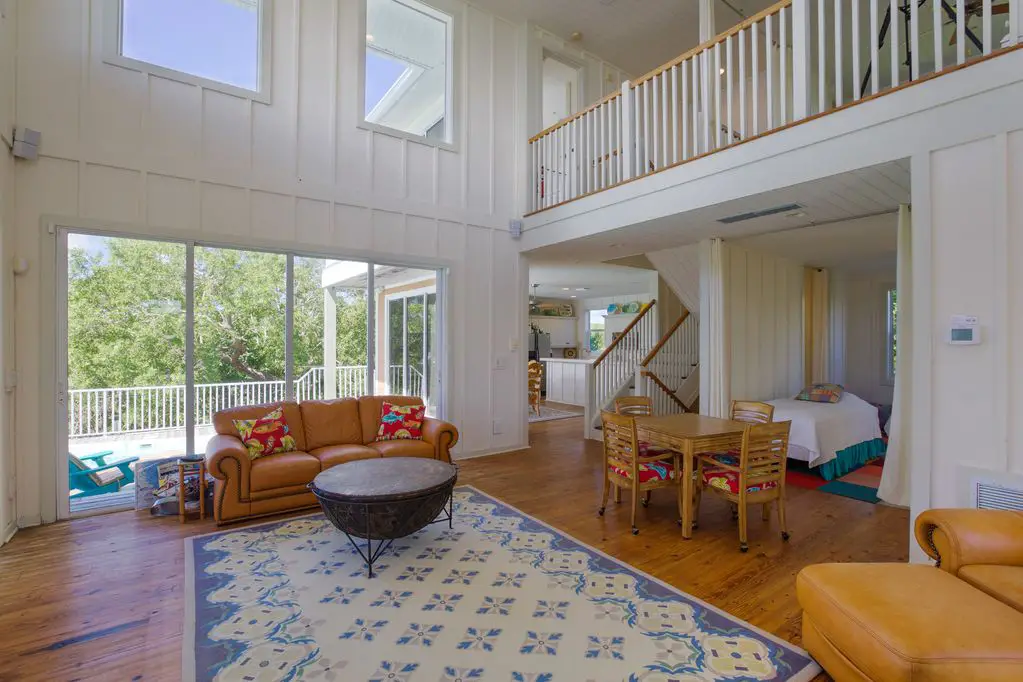 Chill out in the pool and look out for the local wildlife.  And if you're lucky, you might even see dolphins. A week here costs $5,500 – or $79 per person per night.
Minnesota, USA – $35 pppn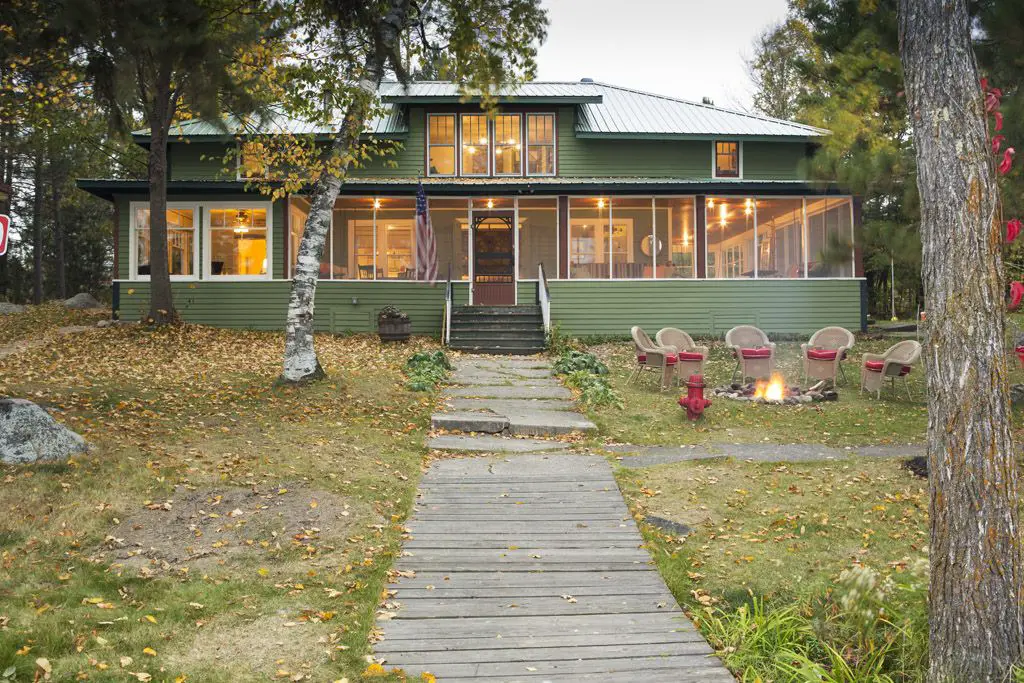 This 45-acre island is on a huge fishing lake. The main cabin is 108-years-old. Have a lot of guests? No problem, this place sleeps 20!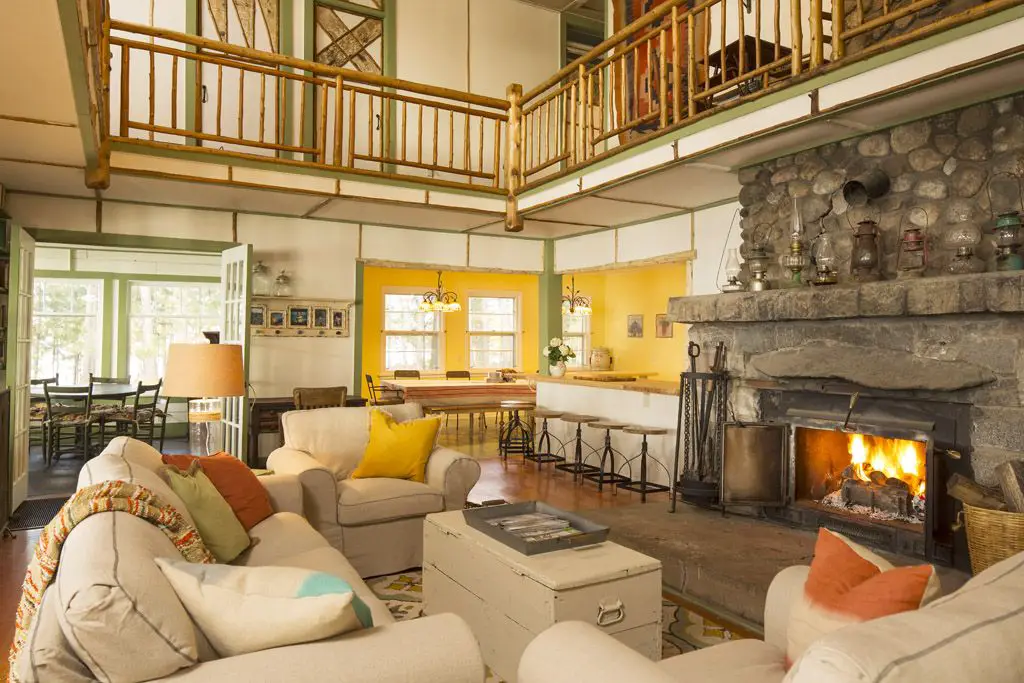 A week here is just $4.963 – or $35 per person per night.
Connecticut, USA – $50 pppn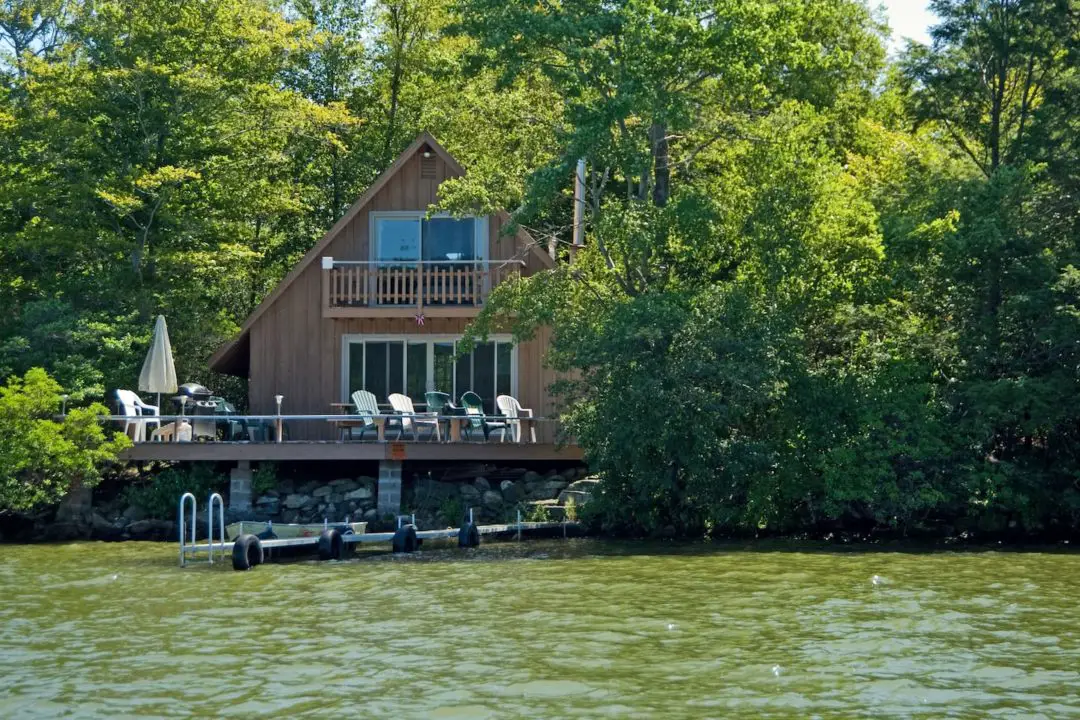 This spot is the perfect rustic getaway. For a large group, this island, which can sleep up to 39 people across several cottages and cabins, would be perfect.  It's rustic and if you enjoy the great outdoors, there are kayaks and canoes that you can use on the lakes.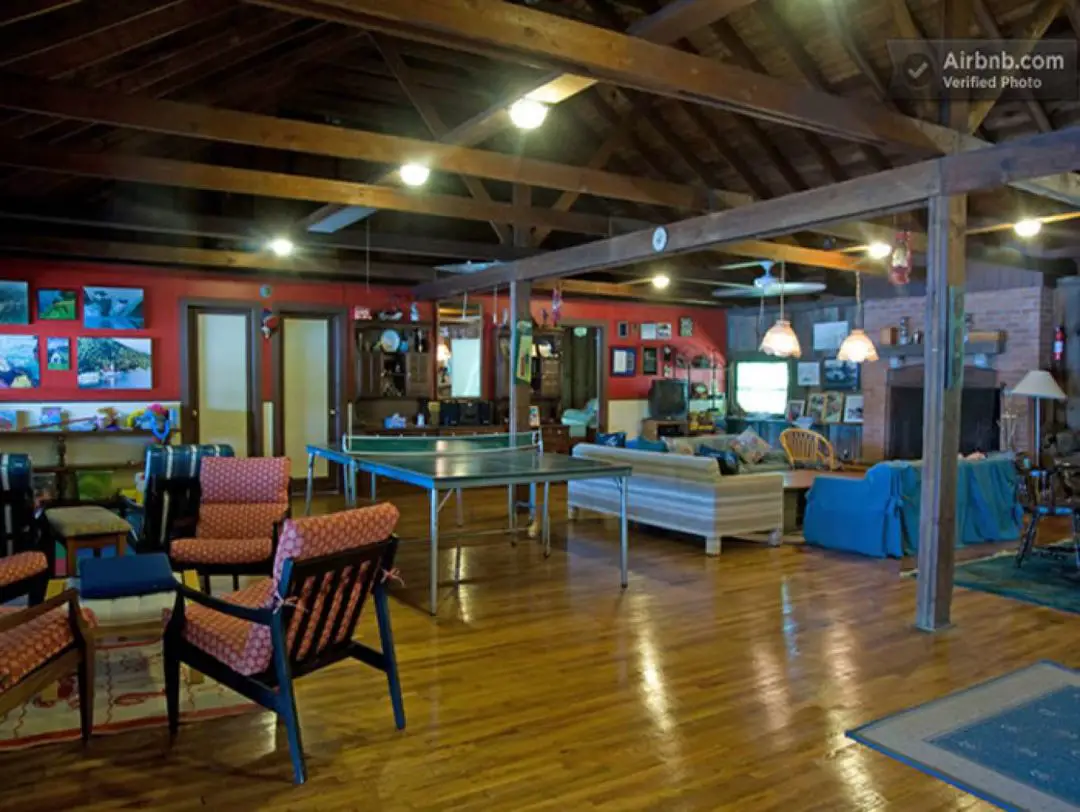 For a full week, the property costs $350 per person, which works out to about $50 per person per night.
Ontario, Canada – $70 pppn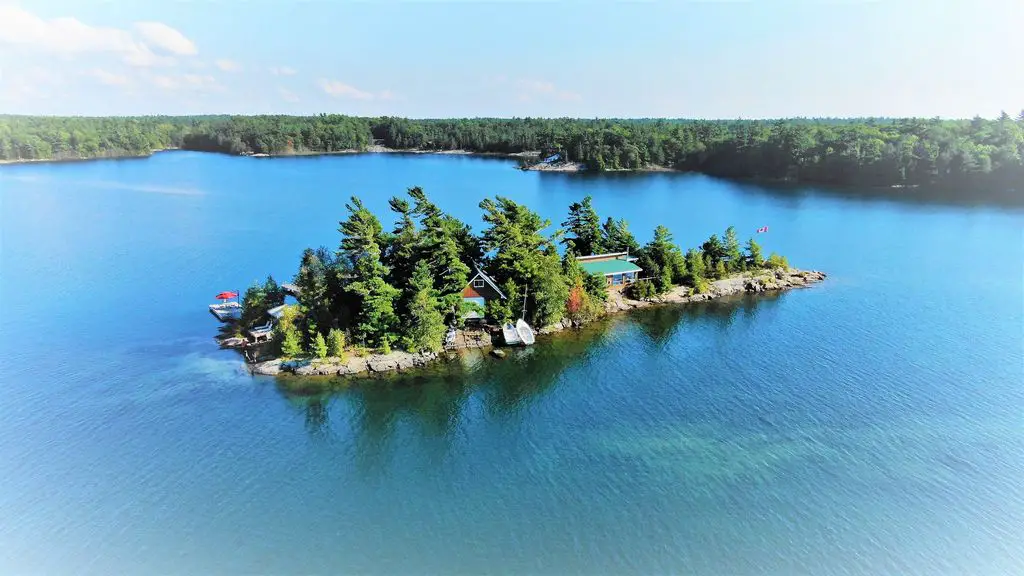 This is one of several islands in a biosphere reserve. You can dive right off the dock into the cool lake waters. This private island home is surrounded by nature and the lake. Double whammy! There are kayaks for you to explore the region and you can even swim or fish right off the dock.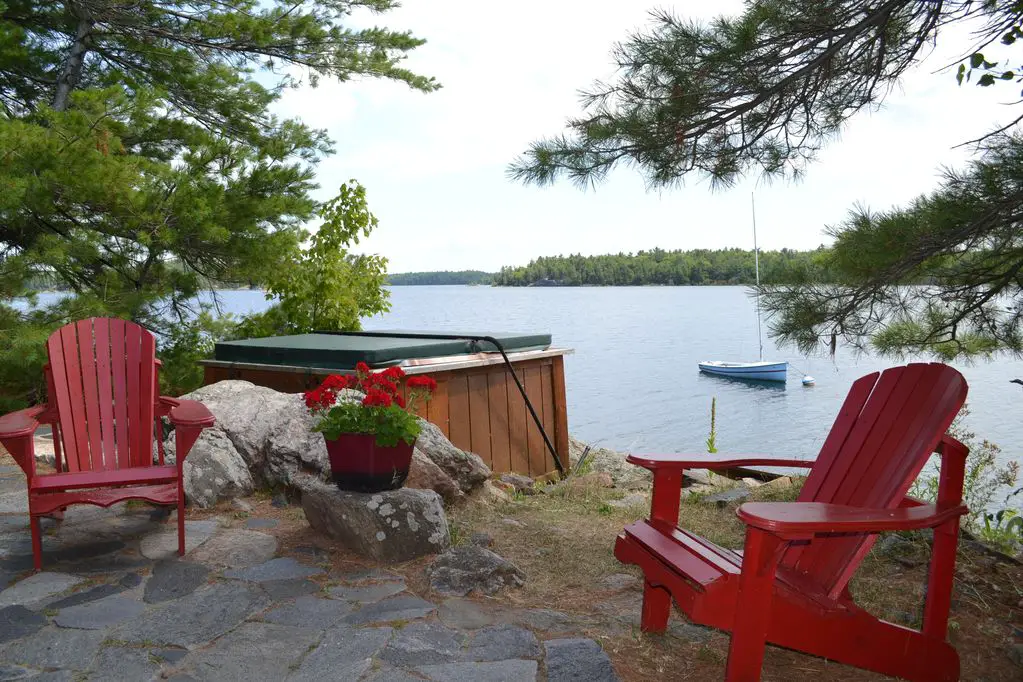 Perfect for a family, it sleeps four people. With a week's stay coming to $1,950, that works out to $70 per person per night.
Lumot Lake, Philippines – $7.50 pppn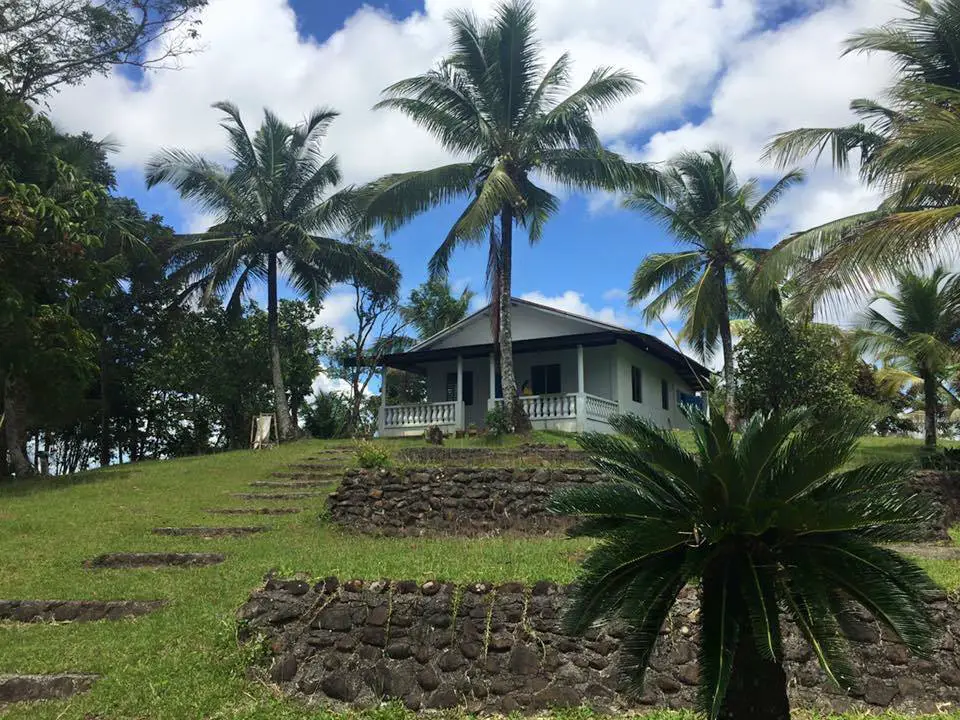 This secluded villa will comfortably sleep ten. There's also plenty of space if you have friends who want to camp. This slice of paradise in the Philippines will even allow additional people, as long as they don't mind camping.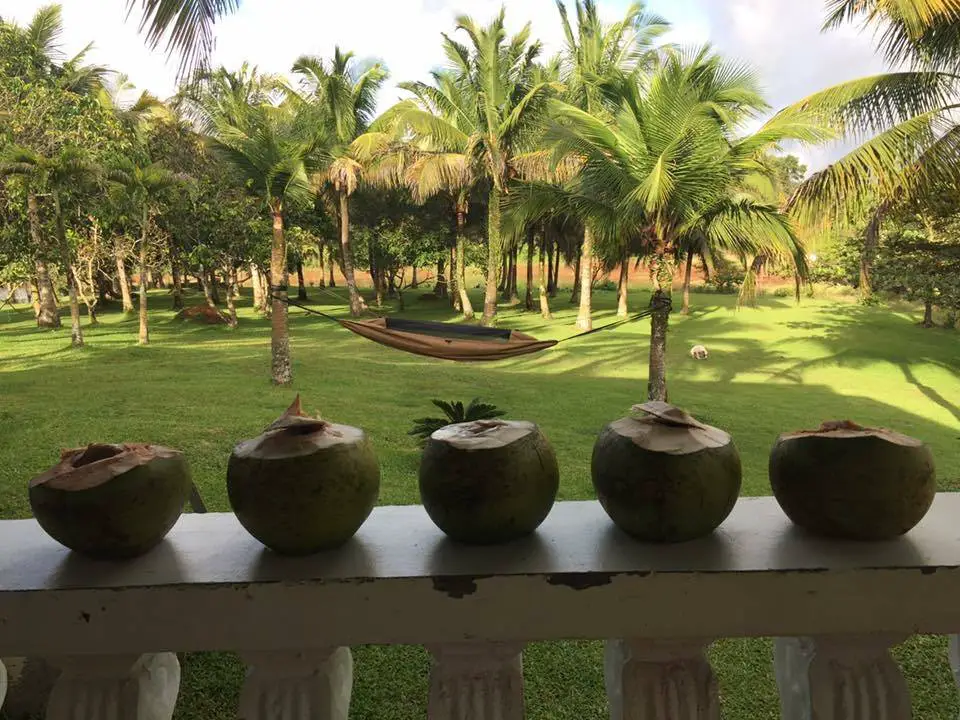 While not the most luxurious, you'll be surrounded by coconut and palm trees. You can even relax on their huge hammock! A week's stay starts at about $525, working out to be just $7.50 per person per night.
Isletas de Granada, Nicaragua – $82 pppn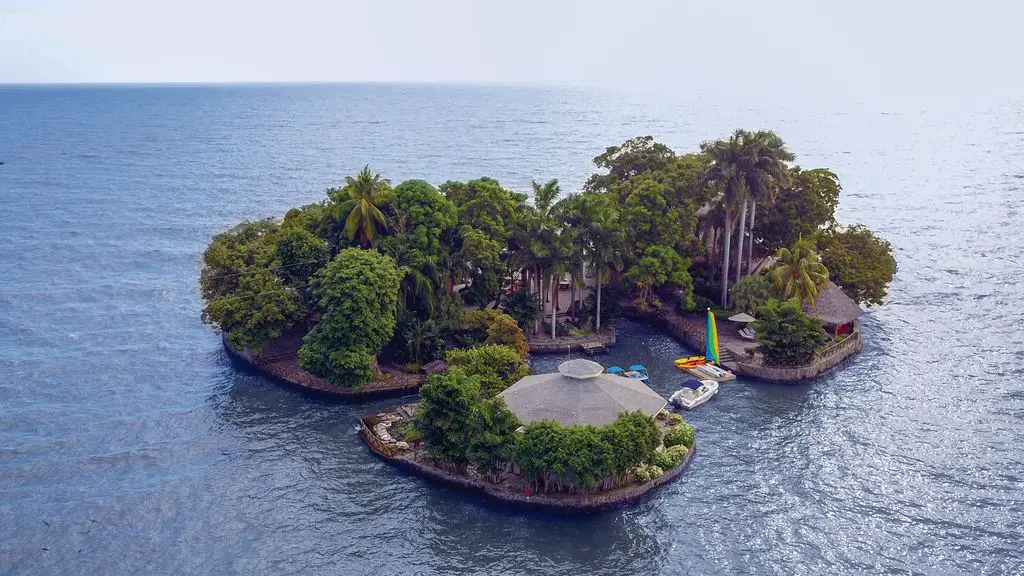 Okay, so maybe you'll need a little escape after the family reunion? This island is just for two. The luxury villa has a private pool and plenty of space for two people to enjoy life!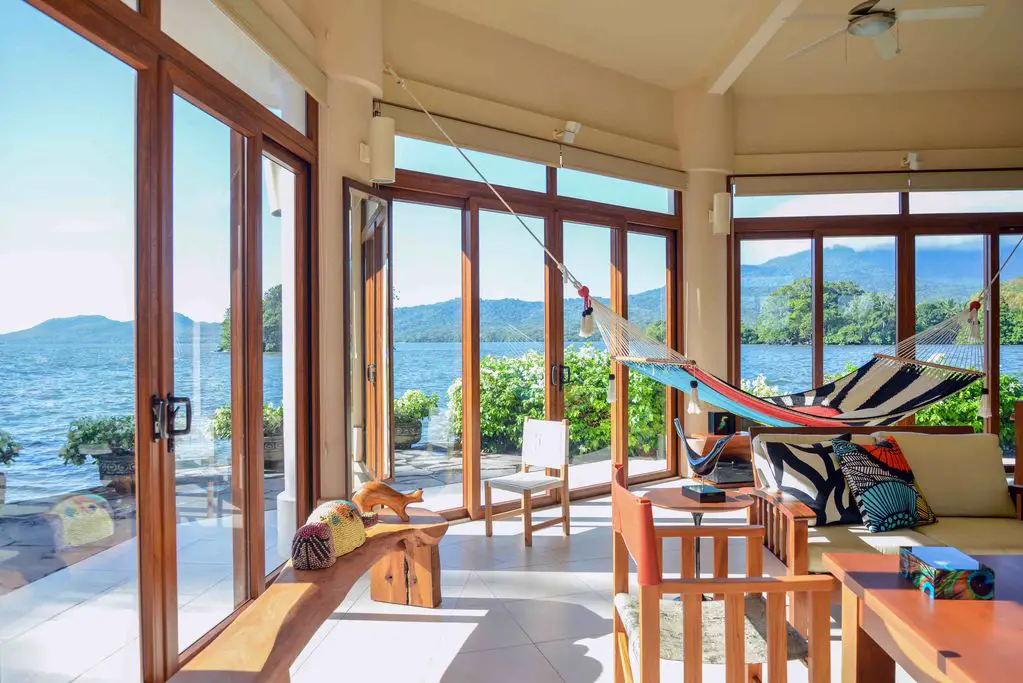 This luxurious villa comes with all of the bells and whistles, including boating facilities and a private pool.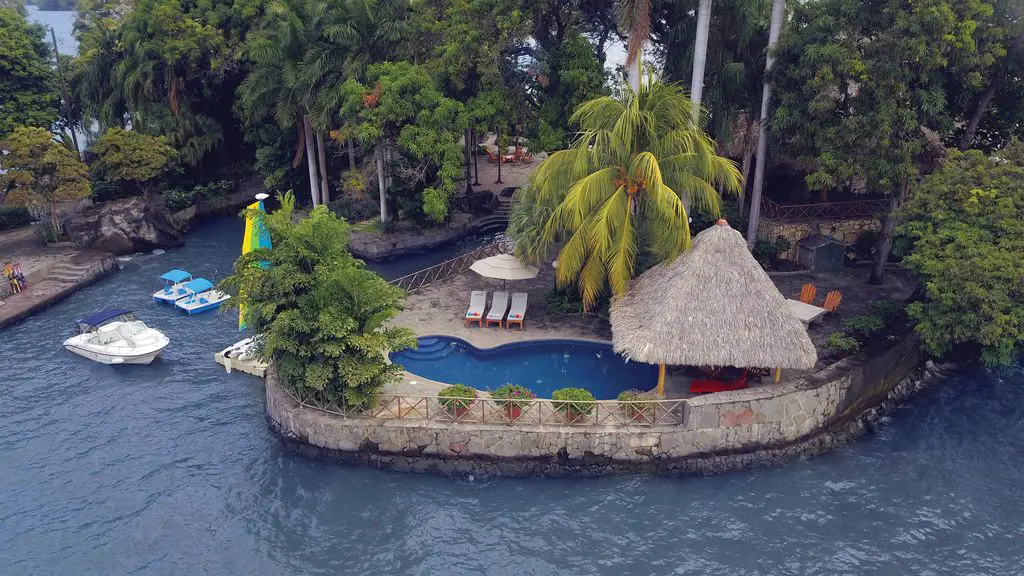 A week on the island costs $1,150, translating to just $82 per person per night.
Fort Morgan Cay, Honduras – $240 pppn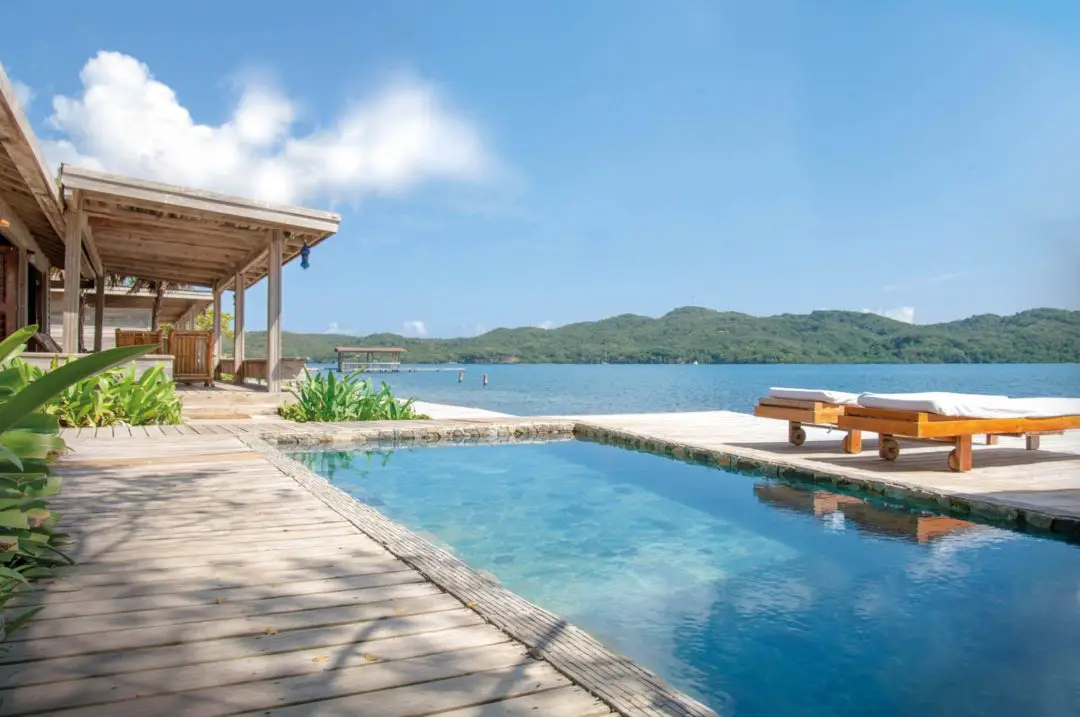 Up to 16 people can enjoy the facilities. This tiny cay is part of the Bay Islands of Honduras and is spacious enough for up to 16 people. Furthermore, you'll have free access to the snorkeling gear, kayaks, and stand-up paddleboards.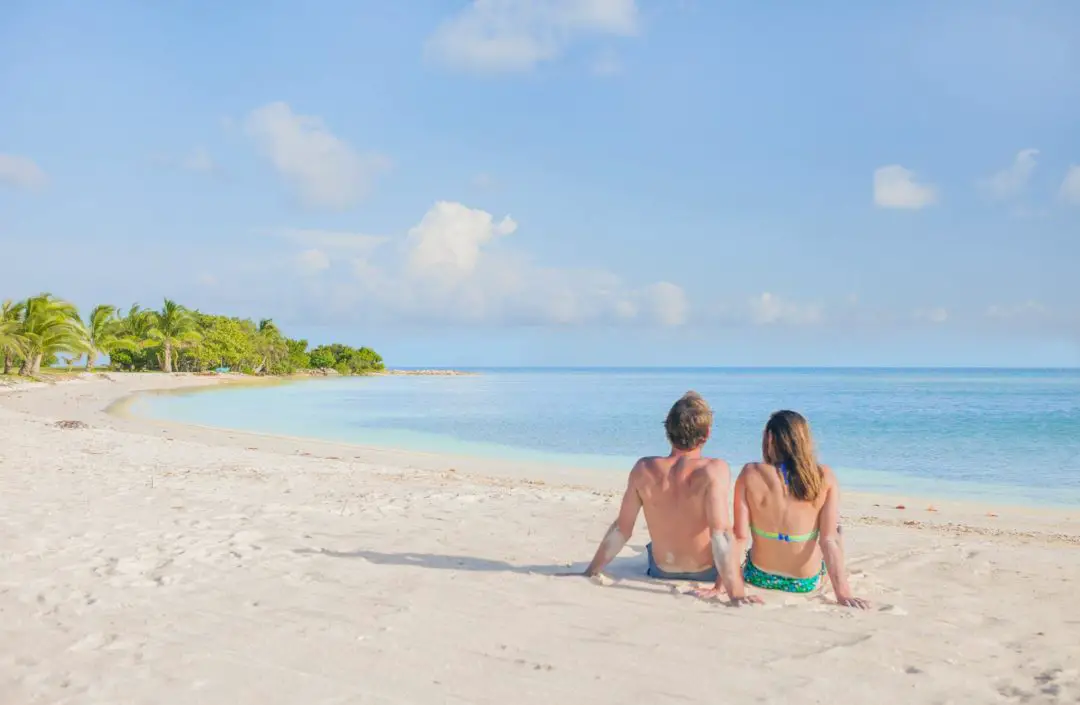 It's a bit pricier – at a whopping $27,000 for a week for 16 people or $240 pppn – but it also includes three meals per day. You're on a luxurious private island, I mean c'mon!
Venice, Italy – $45 pppn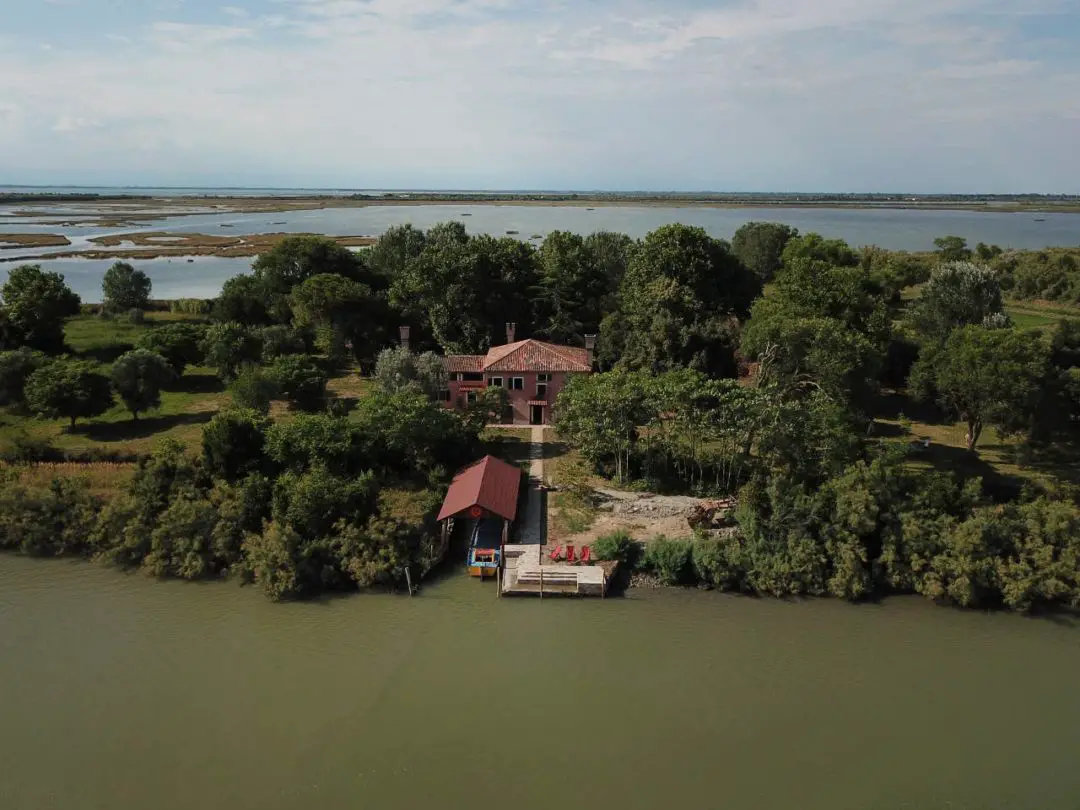 This island in the Venetian Lagoon is lightyears away from the craziness of Venice. It has tons of space for all your guests. Escape the madness of Venice in this charming farmhouse.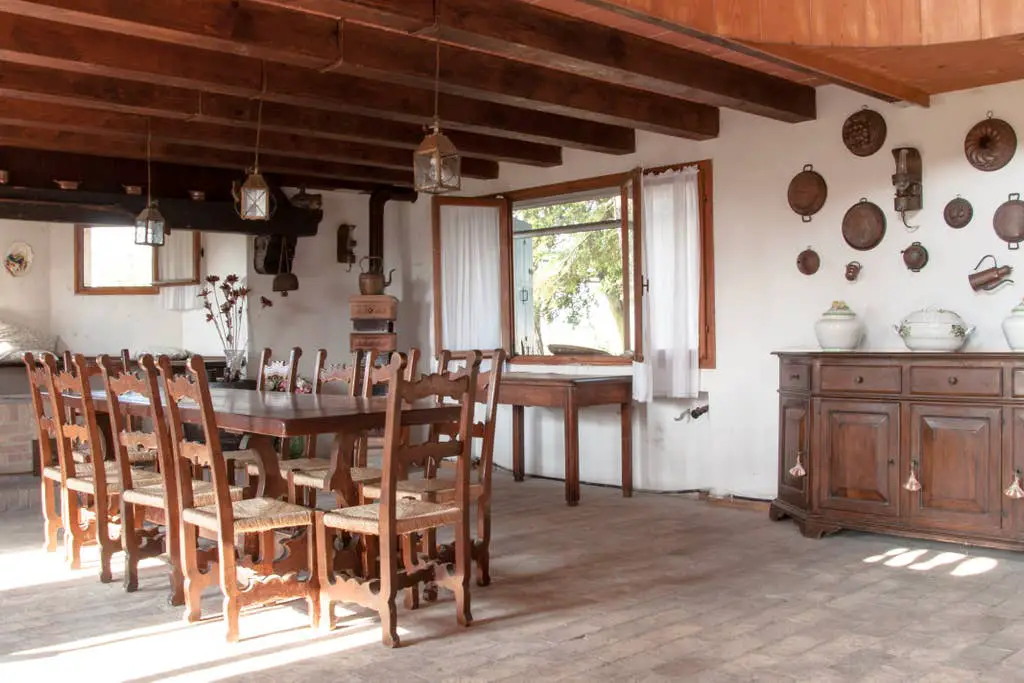 There's plenty of room – the property can sleep up to 16 guests and there's even a dining room table that's long enough to seat all of them. A week here costs about $5,100, working out to $45 per person per night.
---
https://www.thebudgetsavvytravelers.com/2019/02/26/french-lick-cabin-rental/