Visit the Isle of Bute to disconnect from the constant distractions of work and life demands, deadlines, and technology. A recent study showed that professionals who ditched their cellphones for only one week reported feeling happier, more refreshed, and relaxed, with an improved focus. By the end of the study, they noticed a significant improvement in their lives.
Holiday on the Isle of Bute to Reduce Stress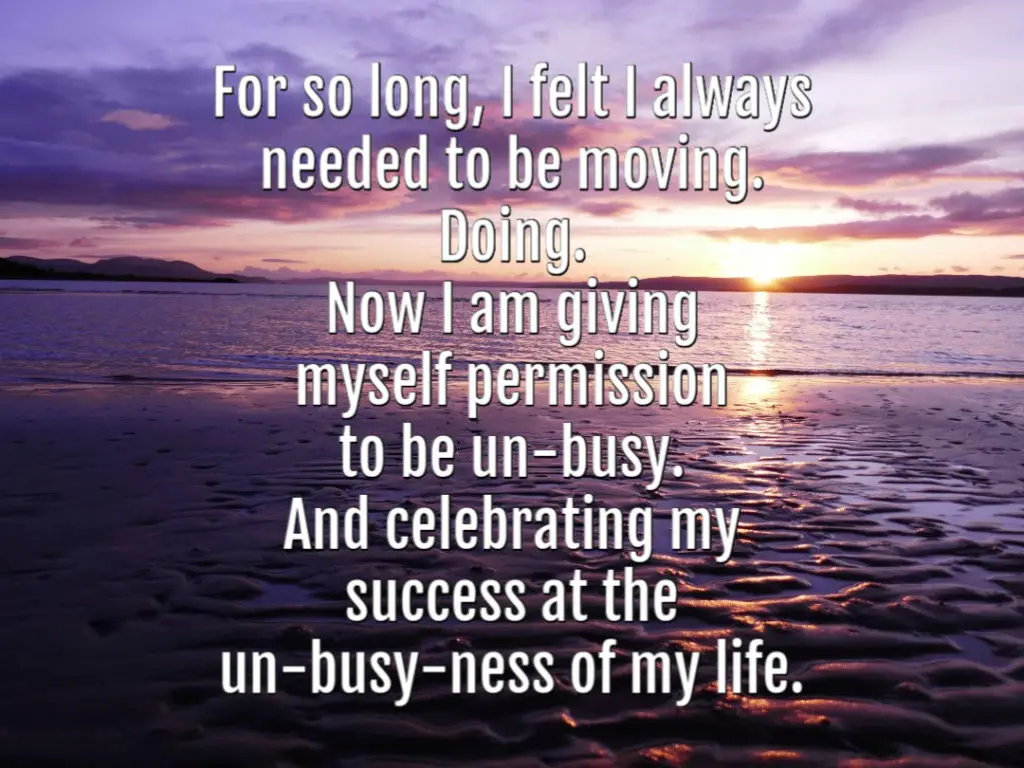 After the study, many of the participants found it much easier to concentrate and focus on their work. Additionally, they were able to get it done at a much faster pace because they were "in a zone."
"Cell phones have cured boredom but boredom is where creativity, innovation, and new ideas are found." – Audrey Lesner
Basic activities like being forced to write things down and using a manual alarm clock encouraged subjects to interact with the world around them. Many participants reported a feeling of overall improvement and noticed that they had established some new relationships. Sleep patterns also improved.
Sometimes you have to disconnect to reconnect.
Cell phones have cured boredom but boredom is where creativity, innovation, and new ideas are found. Stress-free vacations prove the theory, that sometimes you have to disconnect to reconnect. Don't worry. We're not suggesting that you completely rid your life of technology—just take a small break from it.
Where to Stay on the Isle of Bute
Mount Stuart: The Heather Lodge is the original gatehouse for the Mount Stuart Estate. We stayed in this charming Scottish cottage during our visit to the Isle of Bute. Unfortunately, the lodge is no longer available.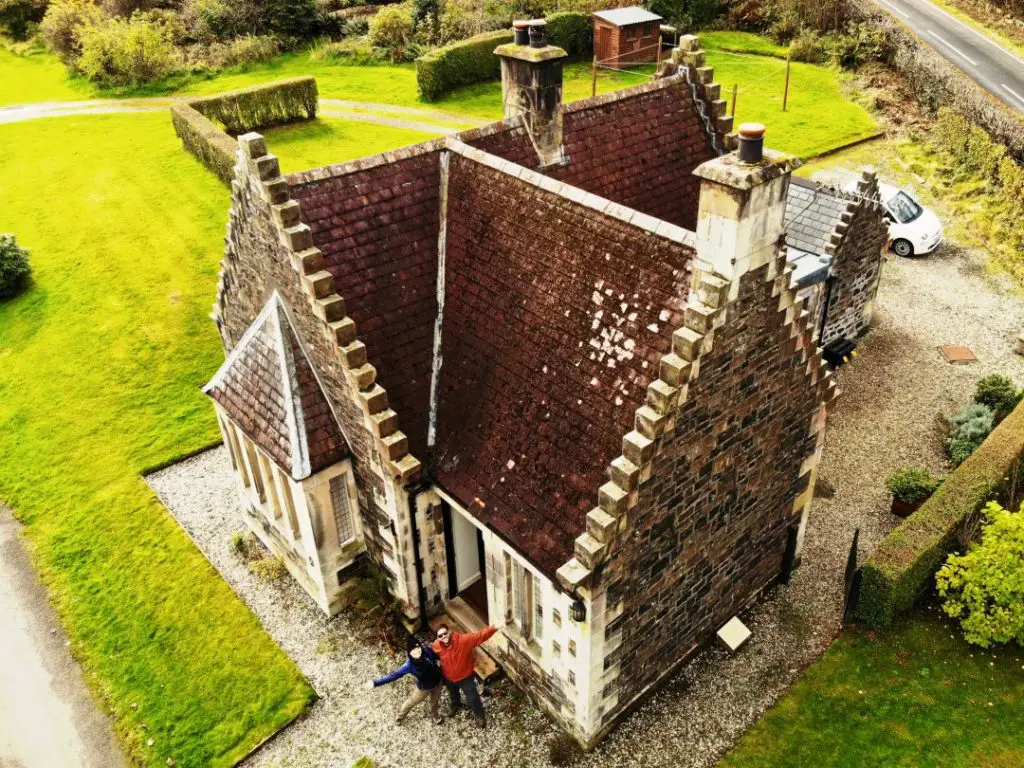 However, the other properties on Mount Stuart are available and ideal for family holidays, wedding parties, relaxing breaks, and corporate weekends, and can only be booked directly with Mount Stuart. Also, the Mount Stuart accommodations are quite expensive, respectively, therefore, we recommend some other options below.
Other Accommodation Options
Below are a few recommended accommodation options on the Isle of Bute.
Budget: St.Ebba B&B (immaculate, full Scottish breakfast)
Mid-Range: Cadillac Kustomz Hotel (50s diner), The Ardyne Guest House (wonder views of the bay)
Luxury: Lexington Apartments (sea views)
St. Ebba B&B > Check Availability
When visiting the Isle of Bute, a rental car is a must—we got the best price by booking directly with AutoEurope. Moreover, we paid about USD 15 per day and rented a brand-new Fiat 500 at Glasgow Airport—check availability and pricing below.
6 Brilliant Things to Do on the Isle of Bute
Easily one of Scotland's most accessible islands, the Isle of Bute has been a popular vacation spot with Scots for well over one hundred years. Visitors love the temperate climate, touring the seaside resort town of Rothesay, exploring the Mount Stuart Home, and taking sunset strolls along the long, peaceful beaches.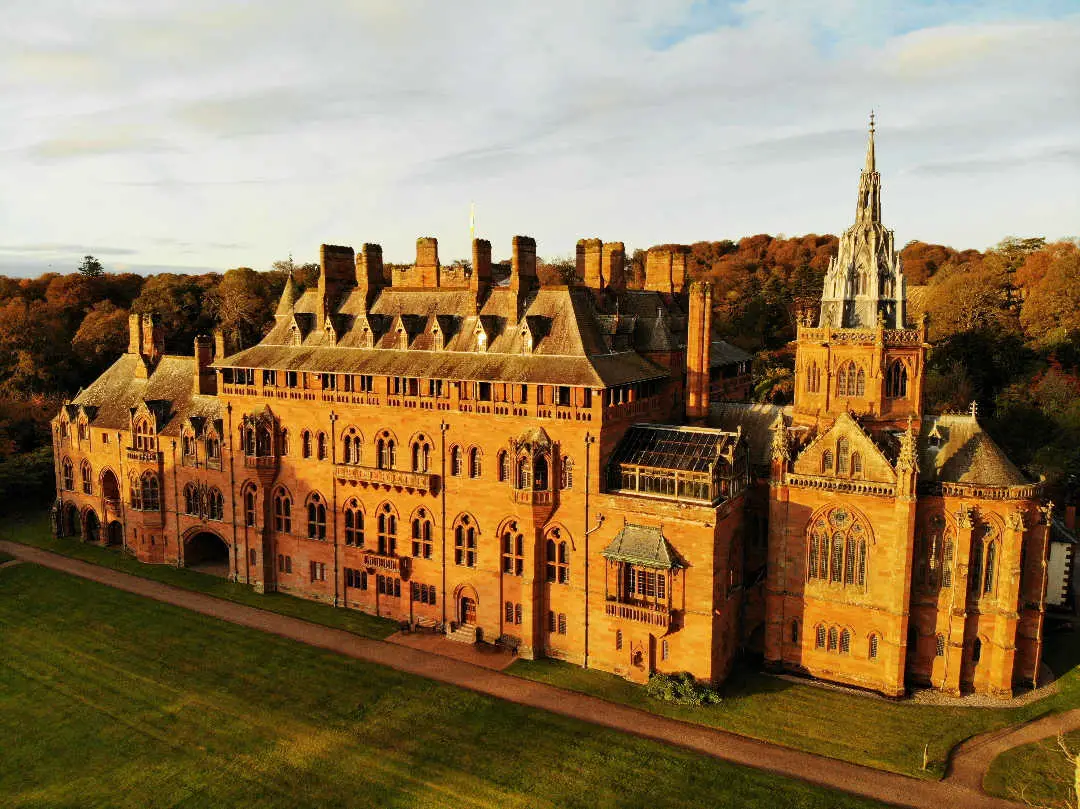 This quiet and dreamy little island is less than five miles wide and only about 15 miles long. This makes it a very easy place to manage a stress-free vacation. Also, it's only one and a half hours away from Glasgow International Airport, including a half-hour ferry ride.
Living Island Life
Upon arrival, you'll be greeted by Rothesay palm trees along the shoreline. As a result, this prepares you for living "island life." Exotic plants and palm trees thrive in the surprisingly mild climate which is created by the Gulf Stream.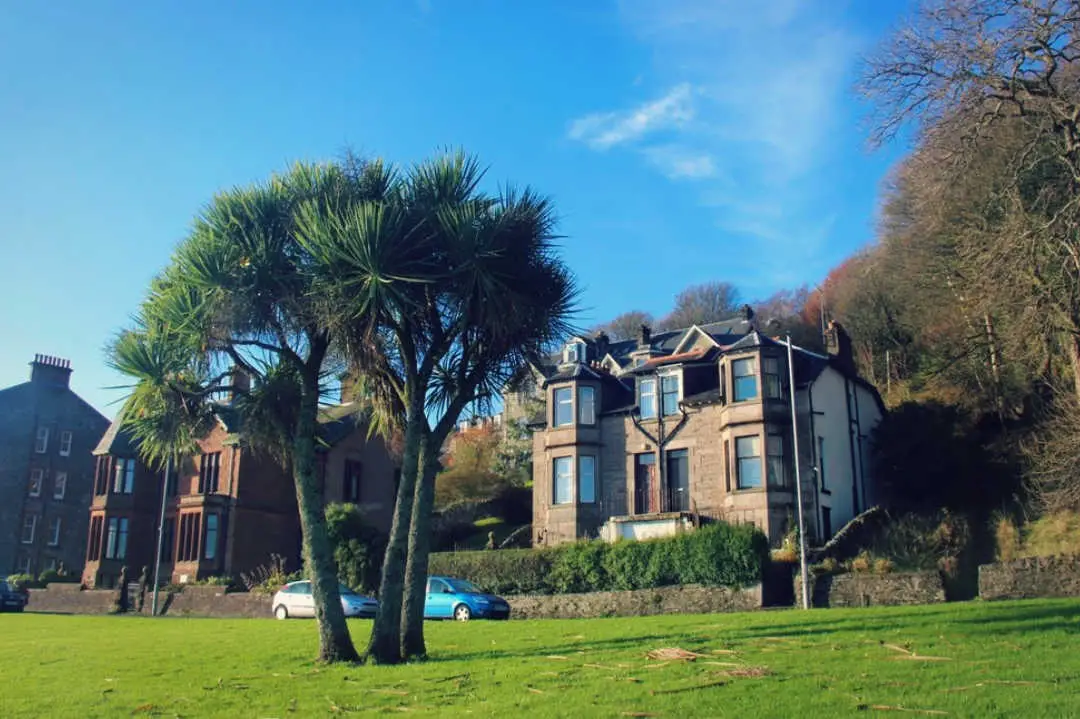 It's quite amazing how different the island feels from the mainland. Besides the palm trees, there's virtually no traffic. Everything here seems to move a bit slower.
You'll practically be all alone as you stroll along the gorgeous and remote beaches. Of course, it's the exact opposite of city life, making it the perfect place to decompress and disconnect.
Below are six brilliant things to do on the Isle of Bute.
Find a quiet place to relax
See Rothesay Castle
Tour Mount Stuart
View a sunset on Ettrick Bay
Go fishing and boating on Loch Fad
Take tea at the Glenburn Hotel
1. Find a Quiet Place to Relax
The laid-back atmosphere found on Bute makes relaxation come indubitably naturally. For such a small island it's quite surprising how much it has to offer visitors.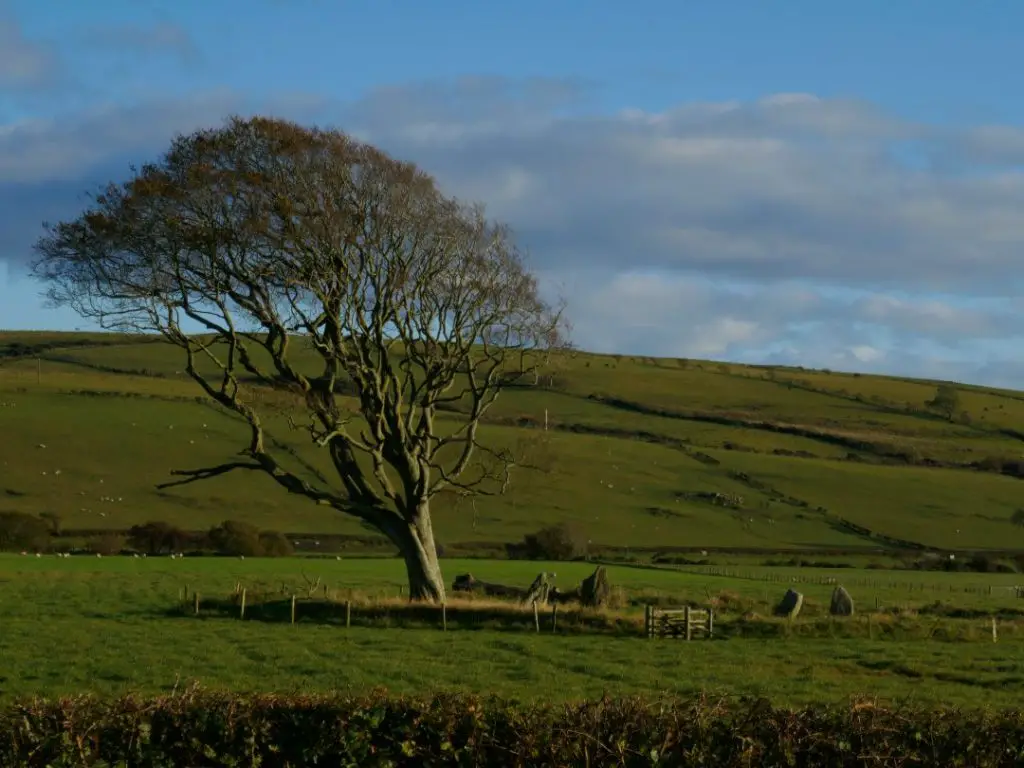 Bute is a great place to explore by vehicle, bike, or on foot. Some of the best ways to relax on the Isle of Bute include:
Exploring historical points of interest including ruins, a 13th-century castle, standing stones, Iron Age forts, grand mansions, and artifacts dating back to the submarine naval base used during WWII.
Hillwalking
Fishing
Yachting
Golfing
Touring gardens
Afternoon tea
Visiting an authentic Scottish pub
5 Popular Tours in Scotland
Below are five popular tours in and from Edinburgh and Glasgow. Click on a description to find out more.
2. See Rothesay Castle
Rothesay is the main town on the Isle of Bute. It's considered a seaside resort town with a Victorian twist, mainly because there are signs of its Victorian heritage everywhere. To describe the town as charming is an understatement. It features old-fashioned shops, Italian cafés, and Rothesay Castle—a full-blown 13th-century castle in the middle of the town.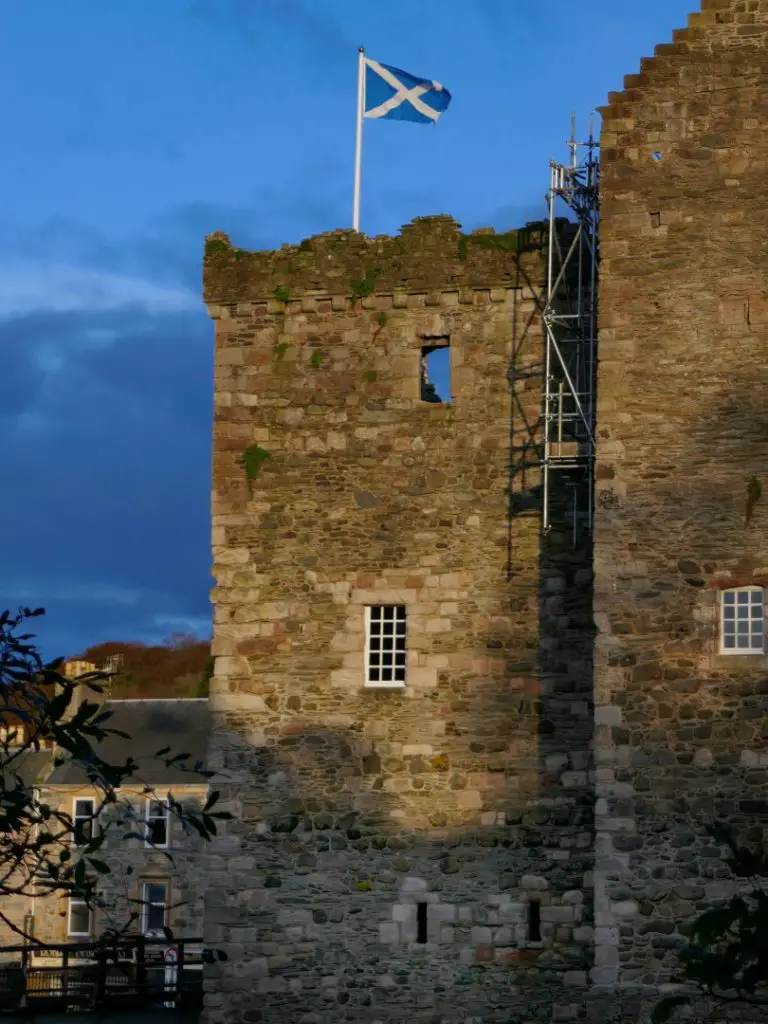 Rothesay Castle is open for visitation. Visitors may explore the thick outer walls, the dungeons, and the grand hall. Directly behind the castle is the Bute Museum which summarizes the history, archaeology, and natural history of the island.
3. Tour Mount Stuart
One of the best attractions on the island is the dazzling Mount Stuart House. The home is a palace on the east coast of the island. The Stuarts, one of the richest families in the world, began work on the house in 1880.
This breathtaking Victorian Gothic house is set on 300 acres of woodland. The highlight for many visitors to the Isle of Bute is touring this 127-room mega-mansion.
The home as it appears today was built by John Patrick Chrichton-Stuart, the 3rd Marquess of Bute. However, some aspects of it date back to 1719. The property features numerous gardens, priceless works of art, and a level of craftsmanship that is rarely seen in the world.
Marble Hall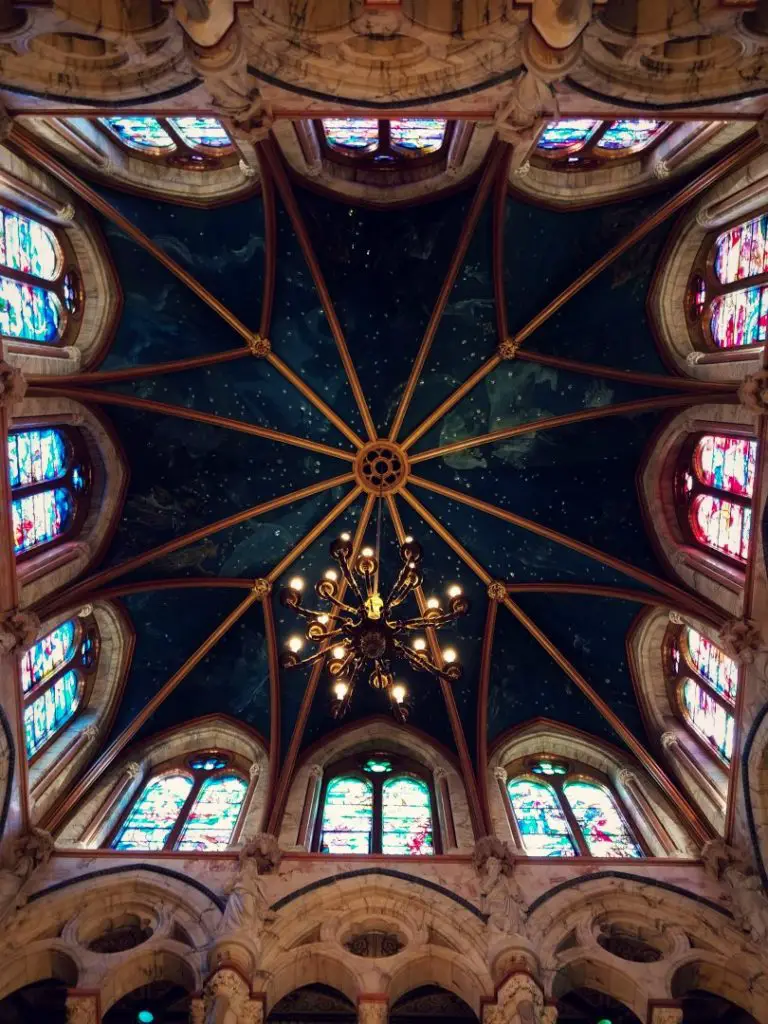 Art, astrology, and mythology inspired much of the design of the interior of the home. For example, the Marble Hall features a ceiling with the stars in their courses. Also, it features three floors of arches and marble pillars. This unique design was inspired by the 3rd Marquess's visit to Charlemagne's Palace of Aachen.
Marble Chapel
One of the most jaw-dropping rooms is the marble chapel. The chapel combines aspects of Italian Gothic, Spanish, and French architecture.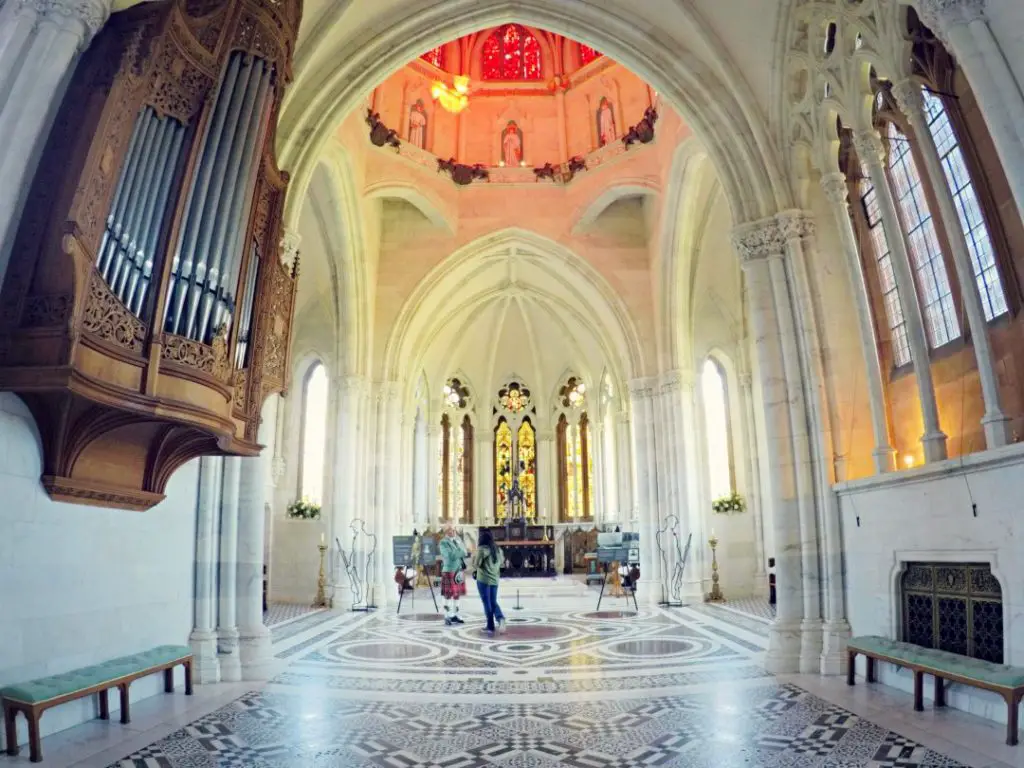 Designed in the Cosmati style, the floor is similar to the ones featured in the Sistine Chapel and Westminster Abbey.
The walls are lined with white Carrara marble which is always ice cold to the touch, no matter what the temperature is outside.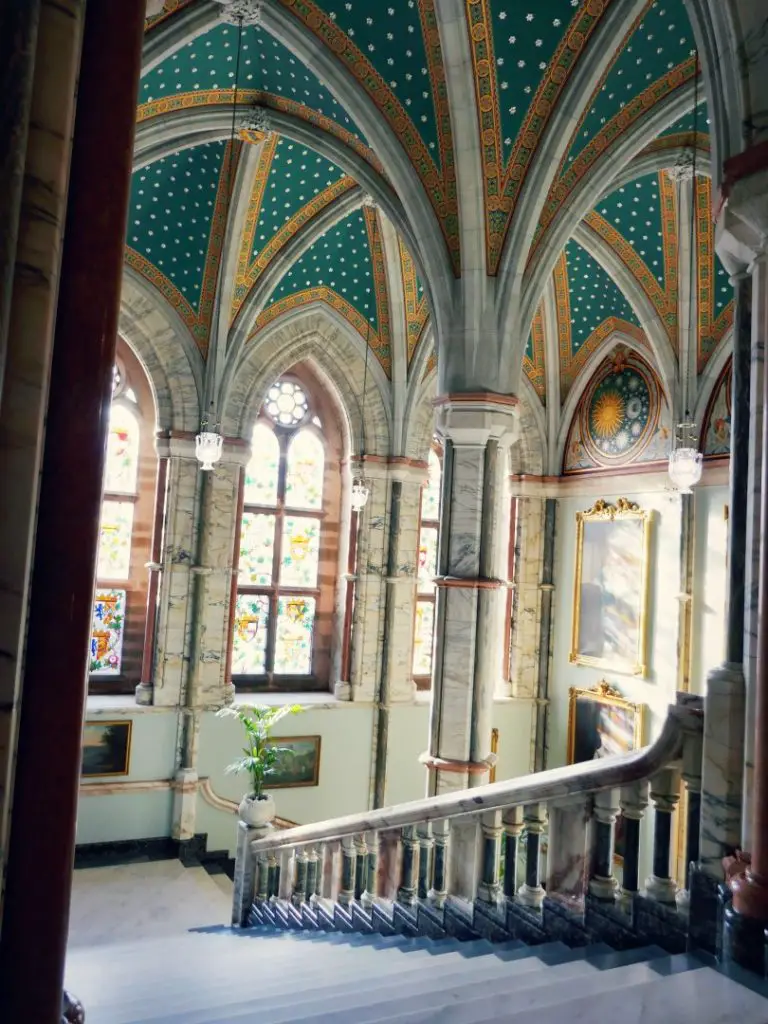 The Mount Stuart house was the first home in Scotland to install electricity and was fitted with a telephone system, a Victorian elevator, and the world's first domestic heated swimming pool.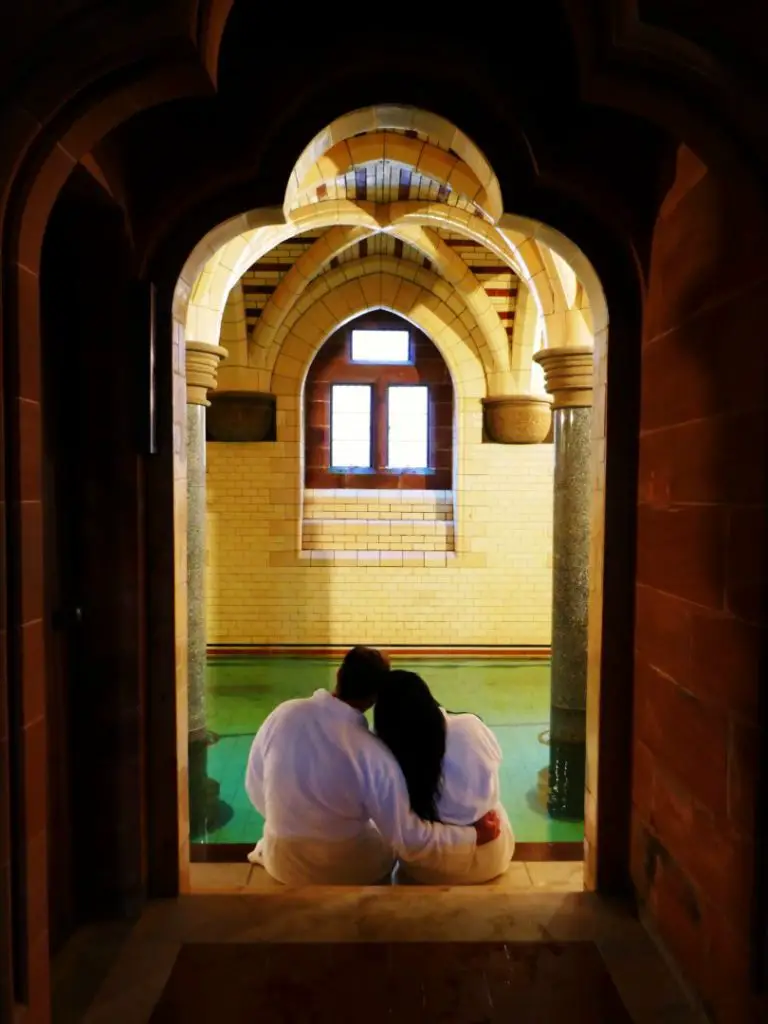 This is truly an amazing place and is well worth paying the extra fee to take a private tour.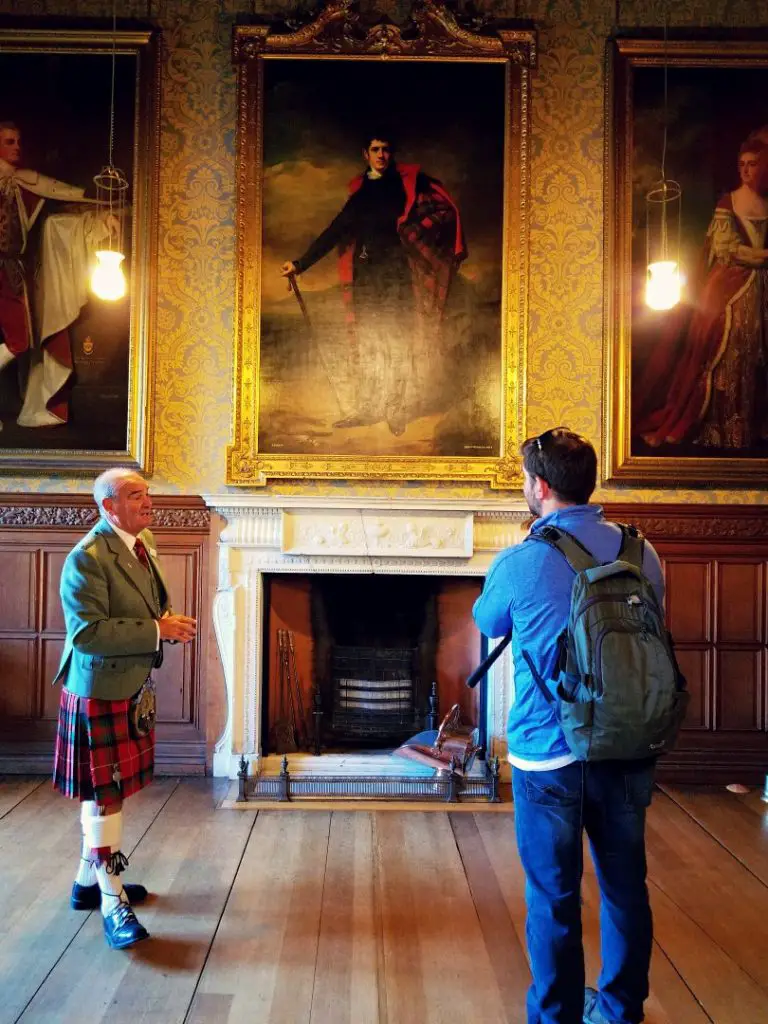 At the very least, it may inspire creativity and help to refresh your perspective.
4. View a Sunset on Ettrick Bay
To visit Ettrick Bay, head north from Rothesay along the coastal road and pass through the small village of Port Bannatyne. Ettrick Bay is the Isle of Bute's most accessible golden sand beach. It's a great place for a swim during the warmer months or just to enjoy a sunset walk.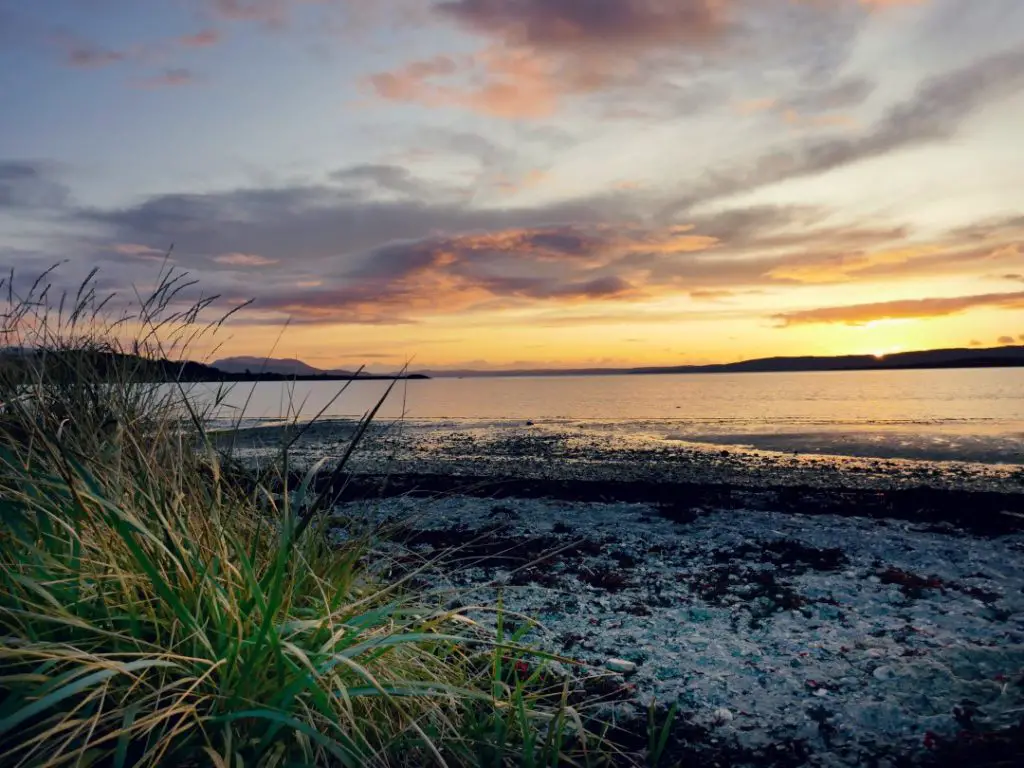 At about one mile long, Ettrick Bay is a popular place for tourists to enjoy nature and the great outdoors. Also, the Ettrick Bay Stone Circle is nearby along with a bird hide near the south of the bay. The Ettrick Bay Tearoom has views of the beach and water and is a great place to enjoy some lovely cake and tea.
5. Go Fishing and Boating on Loch Fad
Surrounded by lovely wooded hills, Loch Fad covers an area of 175 acres. The lock is stocked with rainbow and brown trout. Also, there are resident perch, pike, eels, and roach.
Loch Fad has been classified as a site of special scientific interest (SSSI) by the Scottish Natural Heritage for its huge diversity of birdlife and vegetation and scenic beauty.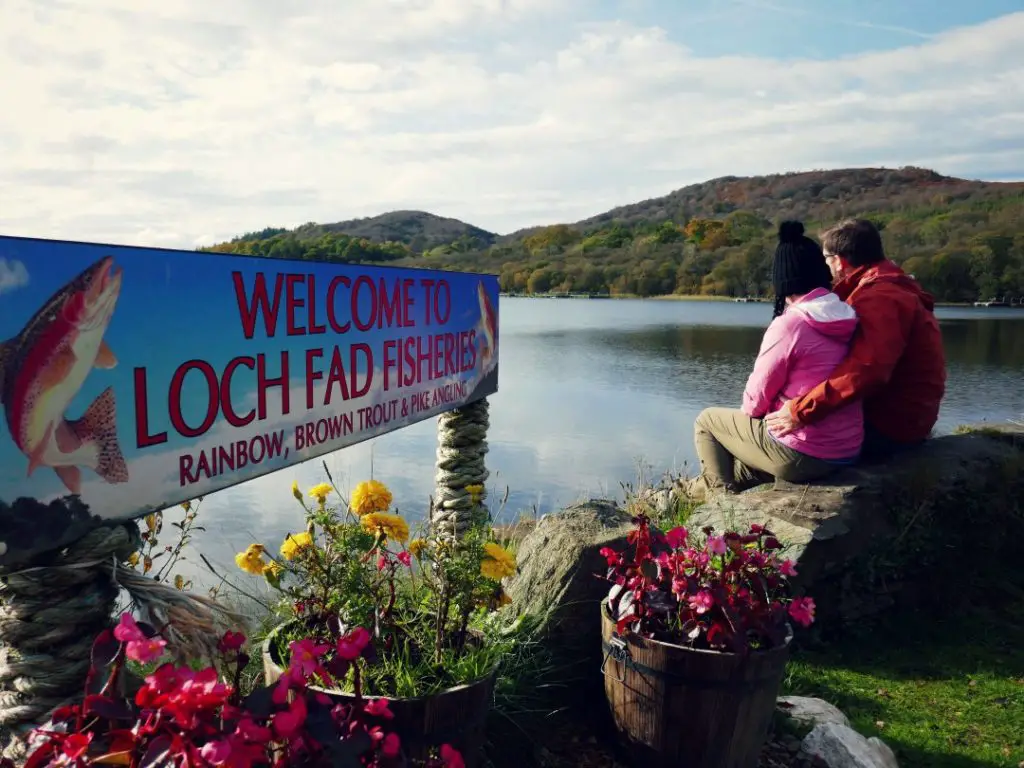 The owner of Loch Fad Fishery, Jimmy, will assist you with all of your fishing needs. If you're looking for that iconic photo of the fisherman holding a massive rainbow trout then this is the place to go.
Great Sport Fishing
For instance, the resident pike can weigh up to 45 pounds while the perch and roach approach 3 pounds or more. Jimmy states that Loch Fad has some, "great sporting fish." His goal is to help anglers have the best day of fishing in their life.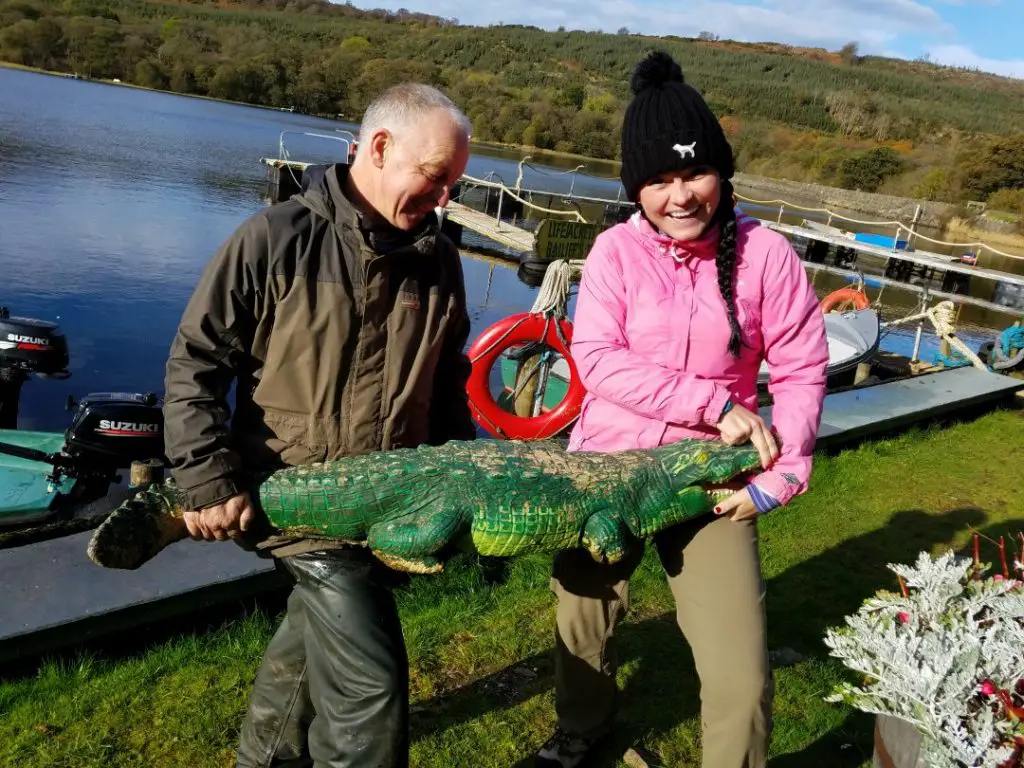 If fishing isn't your forte, and you'd prefer to rent a fishing boat to tour the lake, you can do that here too. Jimmy's rental boat prices are extremely reasonable.
It's so relaxing to hop into a fishing boat for a few hours and complete a couple of laps around the loch. Keep your eyes open for some great bird-watching along the way!
6. Take Tea at the Glenburn Hotel
We've been to Scotland three times before and have never attended an afternoon tea. During our recent fast-paced tour of Scotland, we were glad to take a moment to just relax for a few days on the Isle of Bute. As a result, we finally had time to sit in on an afternoon tea at the Glenburn Hotel.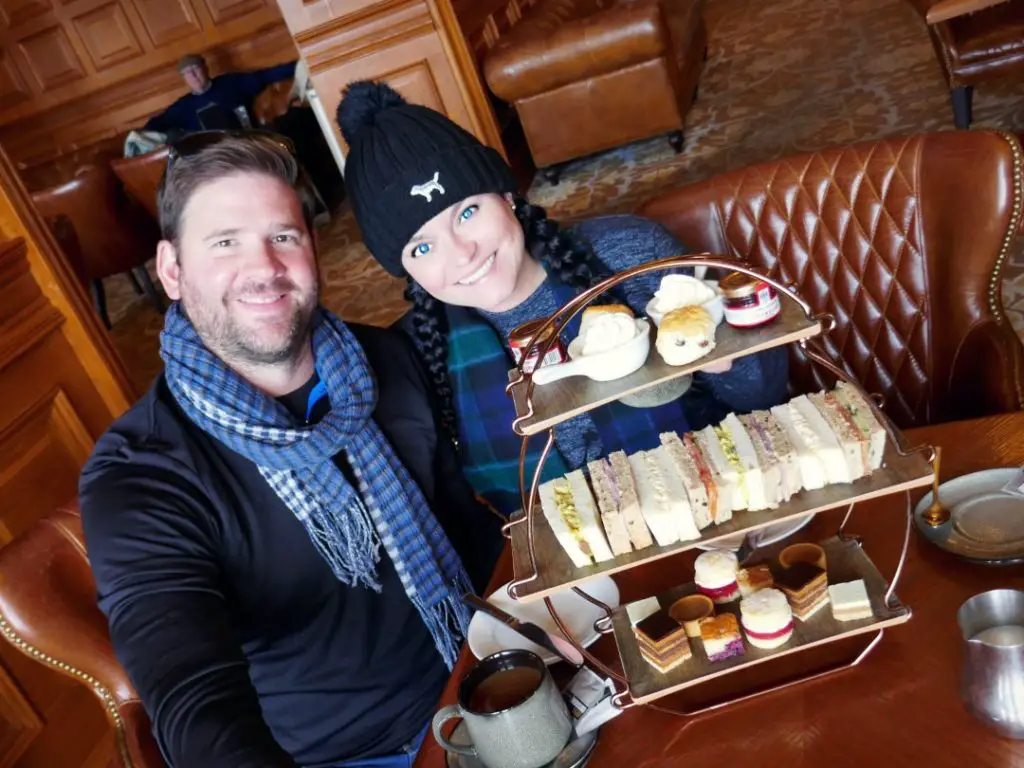 Built in 1892, the Glenburn Hotel is ideally located atop a terraced garden. From the hotel, you can take in breathtaking views of Rothesay Bay.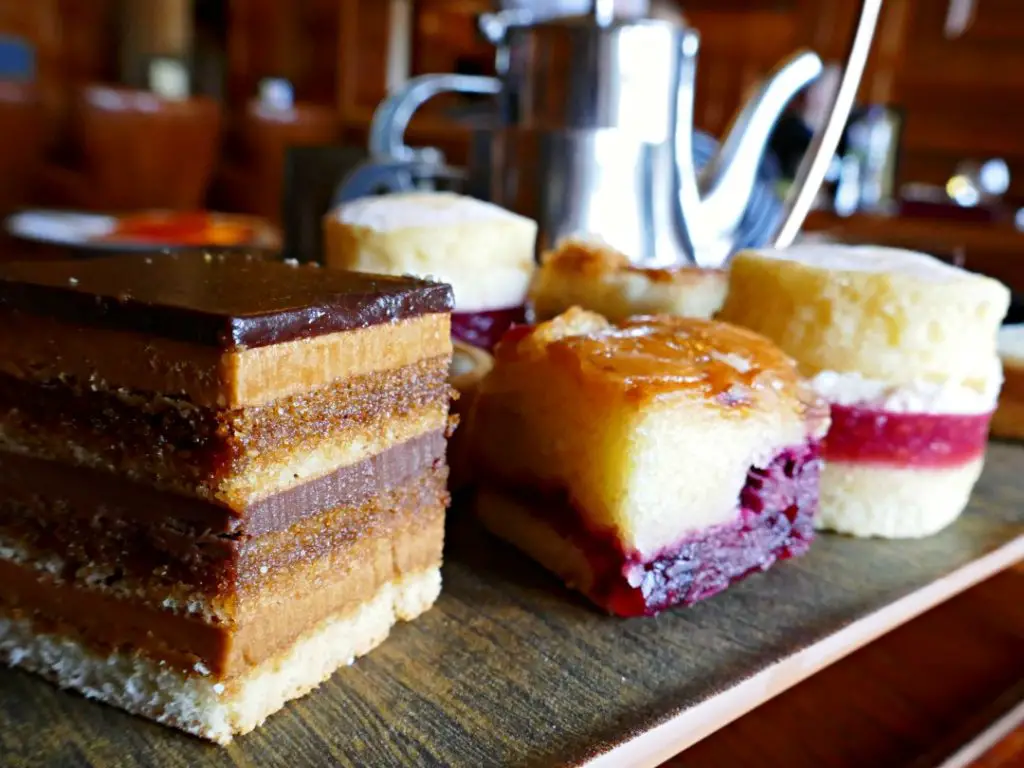 We spent about three hours relaxing in the Lobby Bar enjoying afternoon tea. This just might be the best way to spend a leisurely afternoon on the island.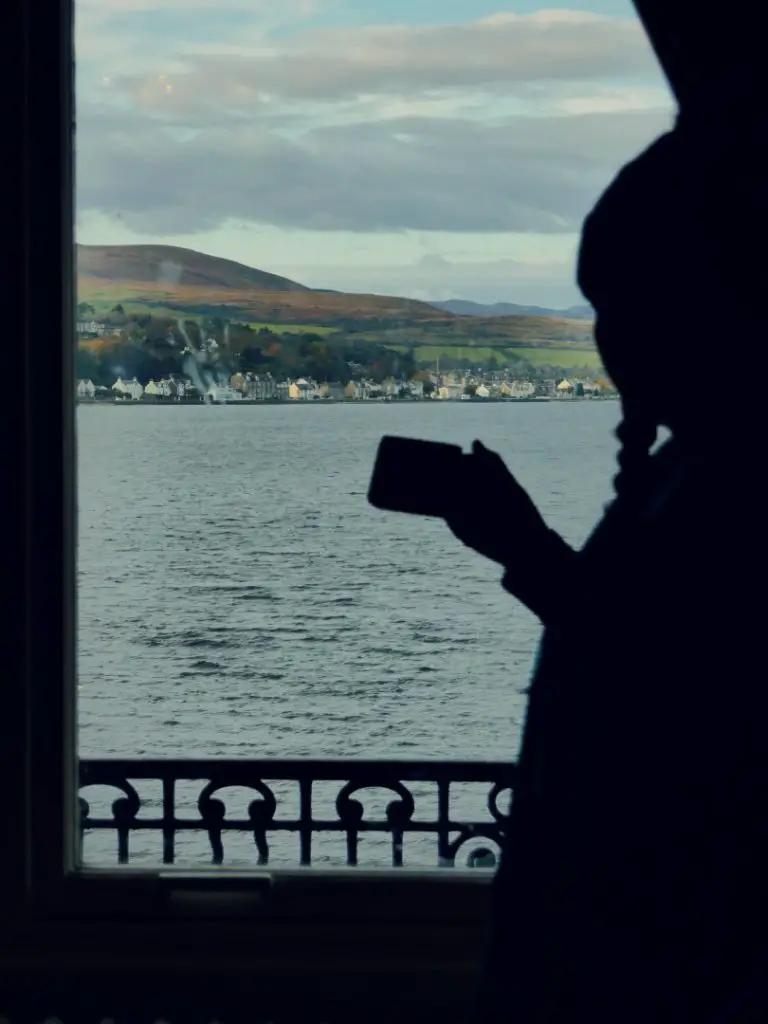 Afternoon tea comes with your choice of tea or coffee and a various selection of cakes and sandwiches.
Other Attractions on the Isle of Bute
St. Colmac standing stones
Scalpsie Bay
Ardencraig Gardens
Victorian Toilets
St. Blane's Chapel
Dunagoil Fort
The former winter garden in the center of Rothesay is now the Isle of Bute Discovery Centre Cinema and tourist information center. It's a good place to stop very early on your tour of the island. It will help introduce you to the stunning Isle of Bute.
The best view of the island is from Canada Hill.
How to Have a Stress-Free Vacation
Stress-free vacations have a significant effect on energy and stress. A successful vacation will typically provide you with more energy, even after the vacation is over. Here are the best tips to make sure you have a stress-free vacation:
Focus on the basics: Make sure your accommodations and transportation options are well planned out ahead of time.
Make plans in advance. The later you postpone making reservations the greater the uncertainty that there will be availability. Last-minute deals may be tempting but make sure you understand the details before finalizing the deal. The odds of being stressed out on your vacation will increase based on how close to the departure date you finalize the plans and details—the farther ahead you plan usually the better.
Travel internationally: It's been proven that domestic vacations are less likely to increase happiness and decrease stress. Happiness levels tend to increase the further you travel from home.
Make local contacts: Some of the biggest stressors during a vacation include a lack of research, managing details, and not feeling safe. Having a local contact who can easily navigate you through issues will help prevent setbacks.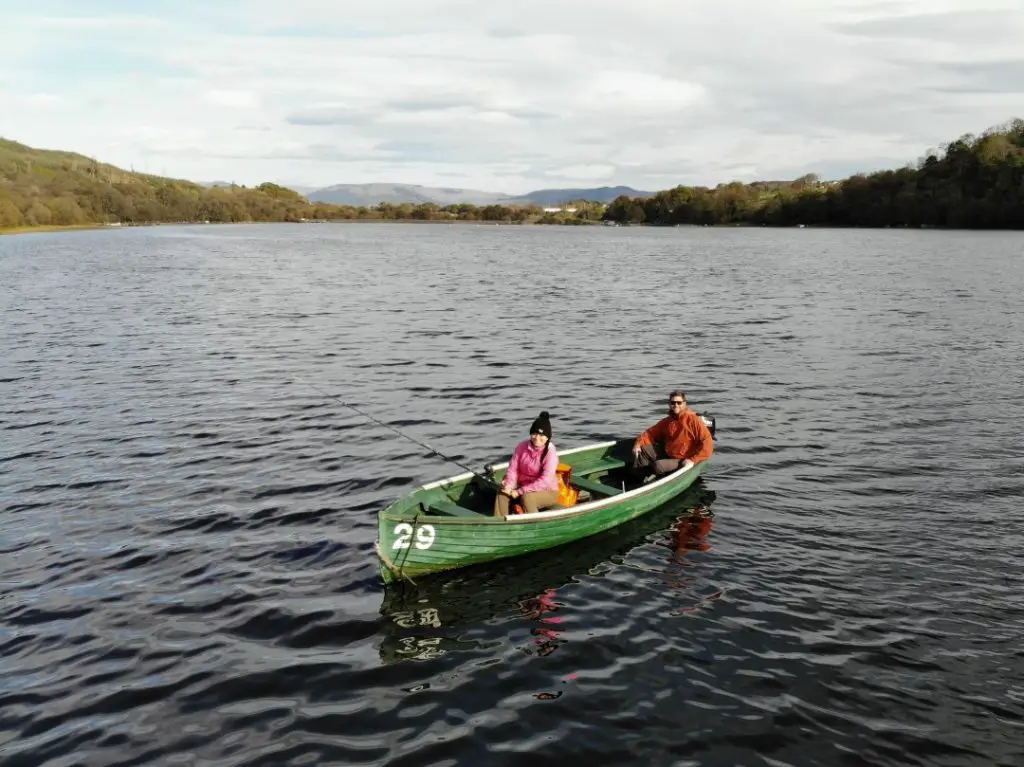 Where Everybody Knows Your Name
Selecting the Isle of Bute for a holiday makes handling these types of impediments a no-brainer. On this small island, everyone knows everyone and they're always looking to help out a tourist—this means you can easily plan a trip to the Isle of Bute yourself. However, if you do need assistance while you're touring the island it may be a good idea to contact the Isle of Bute tourism center.
Thinking About Extending Your Vacation?
Head over to the Loch Melfort Hotel to extend your vacation with a wildlife break—we did, and it was the highlight of our trip!
---
Business Decelerator Takes Place on the Isle of Bute
Craigberoch Business Decelerator will begin offering workshops/retreats on the Isle of Bute, with the goal being to reignite the passions or pursuits of business professionals. The focus of the program is on getting busy business professionals to disconnect from the stress-producing demands of everyday life, deadlines, and technology so that they can find their spirit of innovation and creativity.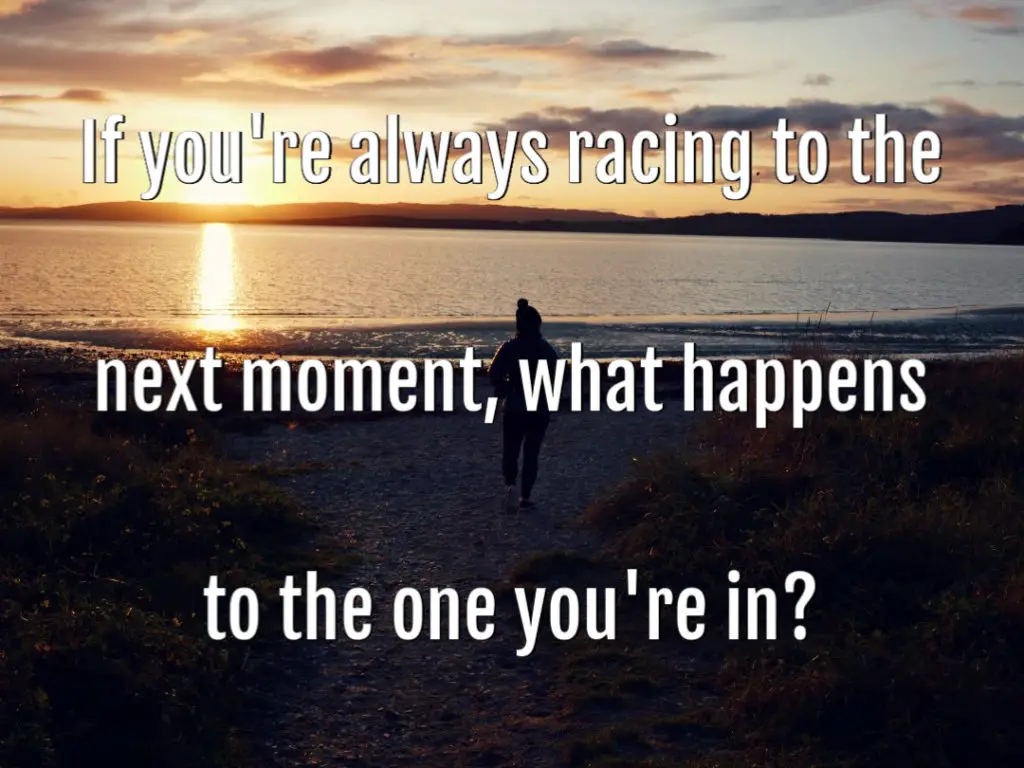 The remote location encourages personal development and self-reflection. As a result, the ultimate goal of a business decelerator vacation is to encourage an increased sense of purpose while also opening the door to a new way of thinking.
Go Slow to Go Fast
However, instead of planning your stress-free vacation as we did, another option is to take part in one of the formal programs or events held on the Isle of Bute. "Slowing down may be the best way of accelerating the type of change business so badly needs", says Gib Bulloch the organizer of a business decelerator event being held on the Isle of Bute.
Besides the obvious benefits of building resilience, improved well-being, and employee engagement, the Business Decelerator acts as a catalyst for creating innovative products, services, and business models, states Gib.
Gib is hoping his event will stimulate a new way of thinking that the next generation of business professionals so desperately needs. He expects to "awaken a generation of dormant Elon Musk-type intrapreneurs and innovators" that are mainly working inside the corporate world.
His goal is to "inspire and enliven human talents, unlocking commercial value for companies so that they can reinvent themselves to have a more positive social and environmental impact on the planet."
Have you visited the Isle of Bute before or have you ever attended a business decelerator event? Are you interested in visiting Bute? If so, share your tips and questions in the comments section below.