As travelers we know that there are going to be many uncomfortable nights tossing and turning. After all, we're lying on an unfamiliar bed with our head on a paper thin pillow. About three months ago, I began preaching to Audrey that we needed to start making our lives much more uncomfortable. Forcing ourselves to live uncomfortably would help the transition to life on the road. After the last few weeks, it's fair to say that my mission is accomplished!
At this point we're feeling like guests in our own home. There is little familiarity between the house we have lived in the last nine years and the current one. We've removed nearly all of our furniture with the exception of a kitchen table [update: that sold last night], 2 lawn chairs [yes, in our household we consider that furniture], and a small table which holds our T.V. To make the situation increasingly uncomfortable, we have also ridded ourselves of our prized Tempur-Pedic mattress. We're now on an air mattress. Just saying the words aloud— "Tempur-Pedic" makes my body feel better. The first few nights were awful!  And for whatever reason, the air mattress keeps making our limbs fall asleep.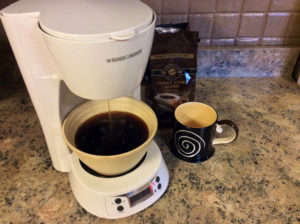 To make matters increasingly difficult, this week our coffee pot shattered in the dishwasher. We're currently using a kitchen bowl as the vessel to catch the dripping coffee. At least that's our plan for now. Despite these setbacks, in all honesty, it's been a fairly easy transition. Realistically, it's getting us even more excited to begin our transition to our apartment in Buenos Aires, where we'll actually have a real bed.
Recently, over dinner with <Dabble in Travel>, I was telling everyone how much I already missed my Tempur. It was the one luxury item that I knew I was going to miss the most. Susie then began telling us a story of her time sleeping in a traditional Mongolian yurt house. Basically, she described the bed as a plank of wood with approximately a ½ inch mattress, which actually sounded more like a blanket. I eagerly listened and suddenly felt better about my air mattress. She spoke of another older couple (in their 60's) that was also traveling with them. Instead of sleeping on a terribly uncomfortable bed, the older woman took dibs on the hammock located in the center of the home. The group was joking about how uncomfortable the situation was when all of the sudden the older woman wisely proclaimed, "If you want comfortable; stay home."
This story to me was amazing. This quote is so powerful because it captures the precise meaning of why we travel. Audrey and I were growing so bored with the procedural life and the everyday routine. It was apparent when we noticed that we were basically working to take vacations. Every dollar outside of the typical bills/savings went towards travel. As we grew older, we saved more, but also spent more on our travels. When we calculated how much we were saving for semi-annual trips and compared it to what other RTW travelers were spending annually, we were shocked. We realized that slow travel would allow us to spread our costs along much longer periods of time.
When we look back on our lives, many of the most enjoyable moments have always related to our lives on the road. It's funny now how most of the uncomfortable and unpleasant moments are the ones we reflect upon the most often. We seem to bring them up quite frequently and laugh. The next time I'm grouchy on the road because I'm uncomfortable or out of my element, I'm hoping I will be able to stop, take a deep breath, and enjoy the moment. Maybe even smile. I'll be thinking to myself; if I wanted to be comfortable, I could've stayed home.