Eating can be intimidating in Taiwan, that's why it's important to go on a food tour in Taipei. During our time on the island country, we were on the hunt for the best places to eat like a local. As foodies, we know that tradition and culture are often most strongly represented in a country's food scene.
What better way to "get a taste" of a new city than to explore with knowledgeable, local guides? During our tour, we even visited a restaurant that Andrew Zimmern featured on his TV show, Bizarre Foods.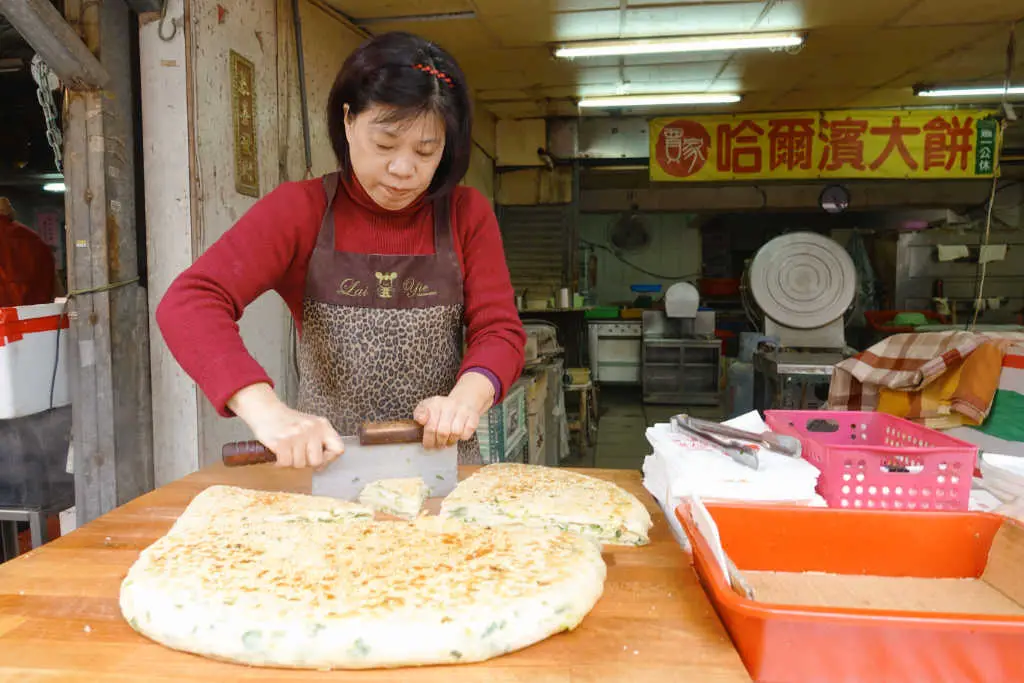 Taking a food tour in Taipei is one of the first things you should do. It will allow you to immediately get familiar with some of the city's most famous landmarks, markets, restaurants, and culture. And, you'll be able to taste food that you probably wouldn't try under normal conditions because of the looks, color, trustworthiness, etc.
Best Food Tour in Taipei Taiwan in 2023
We reached out to the great folks at Taipei Eats (through Viator) to experience Taiwan's local food scene. After all, we were on a mad search to find the best local eats in Taipei. After a great day, we wanted to share our experience with other travelers to encourage them to take this fun food tour.
5 Great Reasons to Take a Food Tour in Taipei
We have to confess, when we first walked around Taiwan we were a bit intimidated by the street food. However, after taking a food tour in Taipei we were so much more comfortable.
Here are five great reasons to take a food tour in Taipei!
1. Go Where the Locals Go
As foodies, when you arrive in a city, sometimes it's hard to find the best places to go to enjoy the best local eats. Food stalls can often be intimidating, questionable, and unfamiliar. However, the tour guides have spent hours and hours scouting out the best food experiences in the city.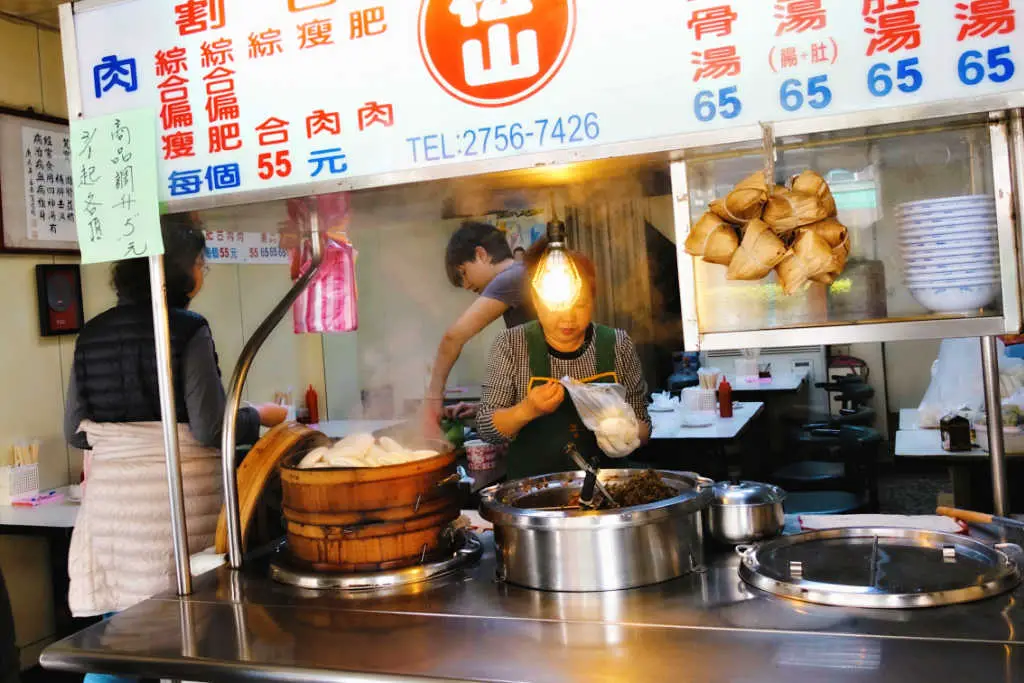 They have done all the work for you. Also, if you have extra time, you can always return to your favorite stops on the tour to enjoy the best experiences all over again.
2. Immediately Connect With a New, Local Friend
While exploring Taipei, we had fantastic, lively discussions with our friendly guide. We gained an inside look at the local culture, customs, and current events as it relates to a Taiwanese local.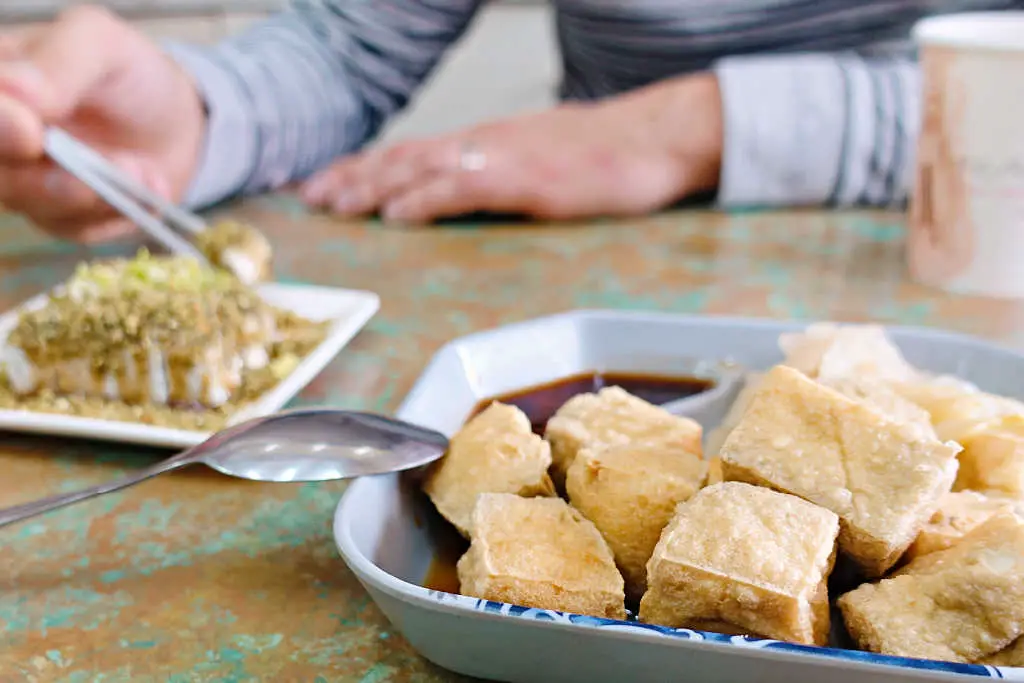 We had so many questions that we finally got answers to such as, "Why do locals actually eat stinky tofu?" and "What's your perspective of the current relationship between China and Taiwan?" When traveling to a new country, we always appreciate connecting on a deeper level with the people who live there.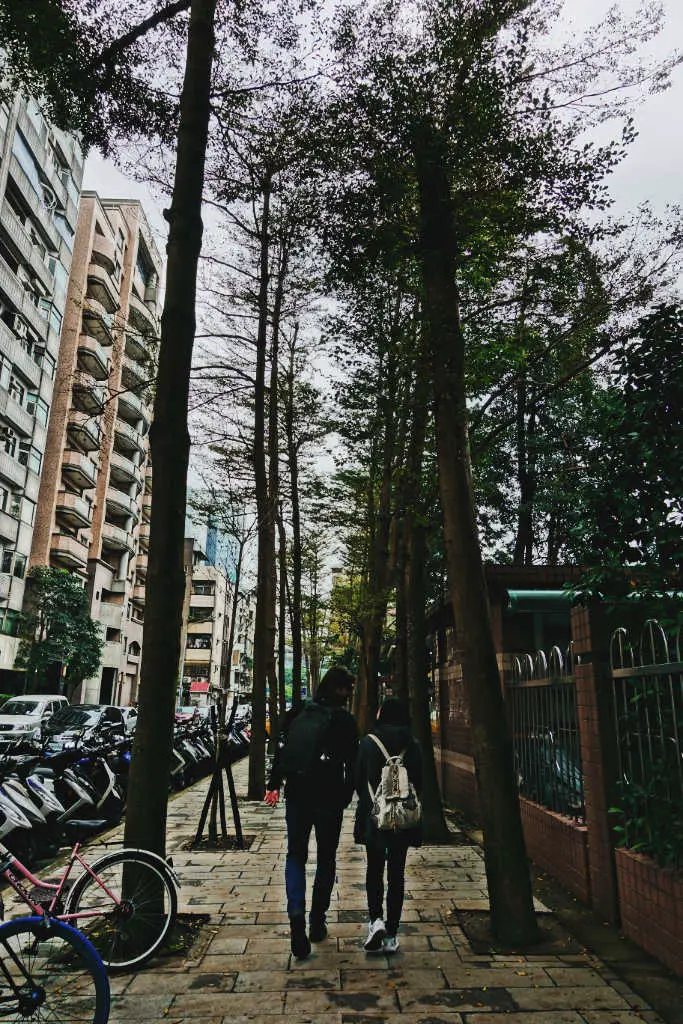 3. Experience More Than Just Food
Not only will you experience ten tasty, Taiwanese dishes, but you'll also learn about the hidden gems of Taipei. Want to know the best place to photograph Taipei 101?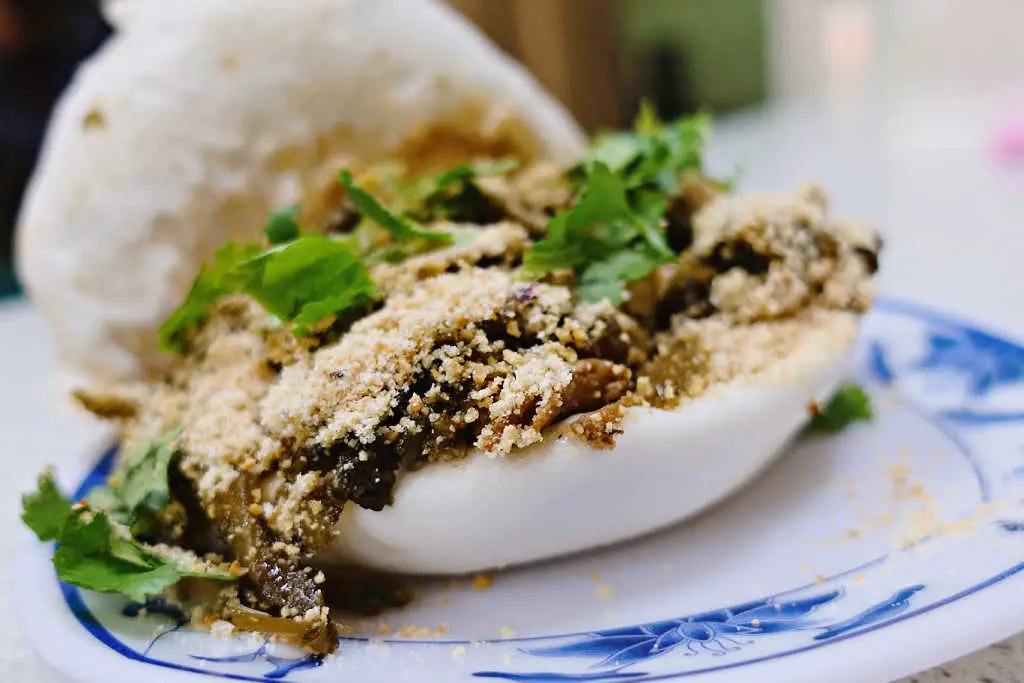 How about getting an insider tip on a great nearby hike to work off all those yummy calories? During our tour, we explored back alleys, off-the-beaten-path wet markets, and unsuspecting food stalls.
4. Meet Fellow Foodie Friends
We enjoyed the small group and the intimate atmosphere. Although the tour guides keeps their tour numbers small (no more than eight guests), we still had the privilege of meeting fellow travelers and foodie fanatics.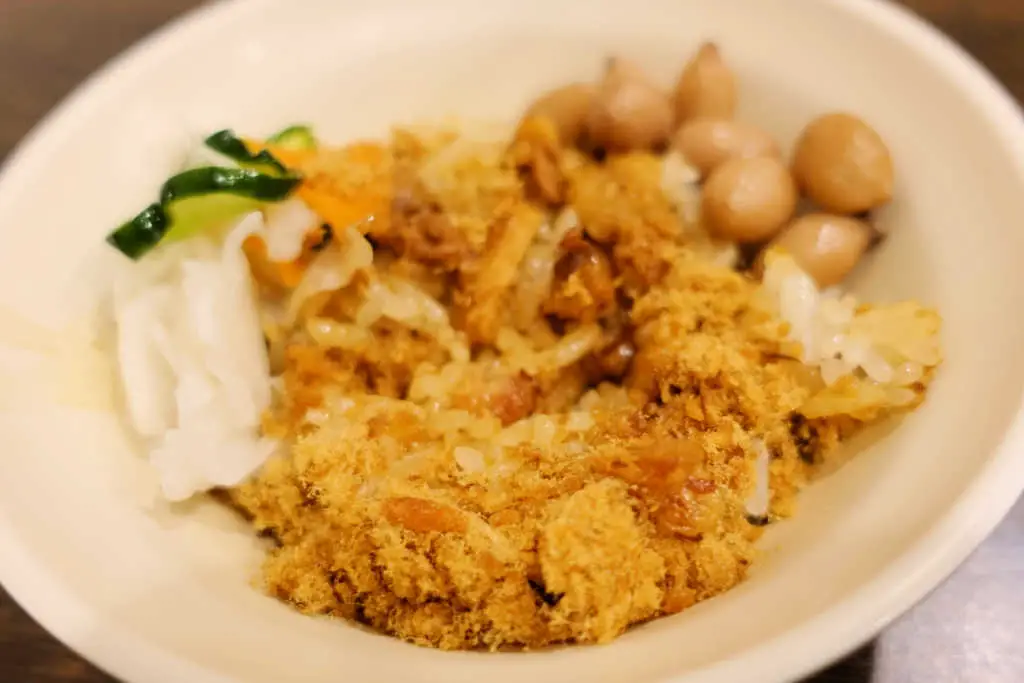 Taking the tour offered us a great opportunity to connect with like-minded people who love experiencing new foods and cultures.
5. Follow Andrew Zimmern's Foodie Footsteps
Let's get real. Sometimes it's fun to know that you are following in the footsteps of famous foodies, like Andrew Zimmern. While on the tour, we visited some of the same places as seen on the famous TV show, Bizarre Foods. We even tried food that Zimmern couldn't eat! See it in the video below at 3:26.
We had the opportunity to get out of our culinary comfort zone – with guidance! Who doesn't want bragging rights to say they experienced some of the sometimes crazy, yet still traditional, foods of Taiwan?
See the clip below starting at 3:26 to see the mystery food that beat Andrew Zimmern!
Best Places to Stay in Taipei
During our time in Taipei, we stayed in an apartment near Ximen Station, a most excellent location. We loved the location, in the Wanhua district. It was close to Fuhong Beef Noodles restaurant, one of the best places to eat in Taipei for authentic soup.
We visited during the winter and ended up grabbing a quick bowl of soup at Fuhong Beef Noodles nearly every day.
Below are a few recommended accommodation options by budget.
Budget: We Come Hostel (super clean) or Cho Hotel 3 (free flow snack bar)
Mid-Range: OrigInn Space (nostalgic atmosphere)
Luxury: Hotel Resonance Taipei (modern/sleek) or The Okura Prestige Taipei (outdoor pool!)
What's your favorite Taiwanese dish? Let us know in the comments below!