This is by far the best DMZ tour to take to visit North Korea. North Korea was always this far-fetched travel idea that we used to entertain ourselves with. However, when we decided to visit South Korea, we agreed that this was an amazing travel opportunity that we didn't want to pass up.
When traveling to Korea, so much of the history, current events, museums, politics, etc., are related to the sights and locations that are visited on a DMZ tour. Some may say that it would be completely insane not to visit this unique area of the world.
"Can we really say we visited North Korea?" The American soldier confidently replied, "Yes."
Best DMZ Tour to Visit North Korea
As an American, visiting the Joint Security Area (JSA) located in Panmunjom is the easiest and safest way to officially say you went to North Korea. We reached out to Panmunjom Travel Center to help us organize our DMZ tour.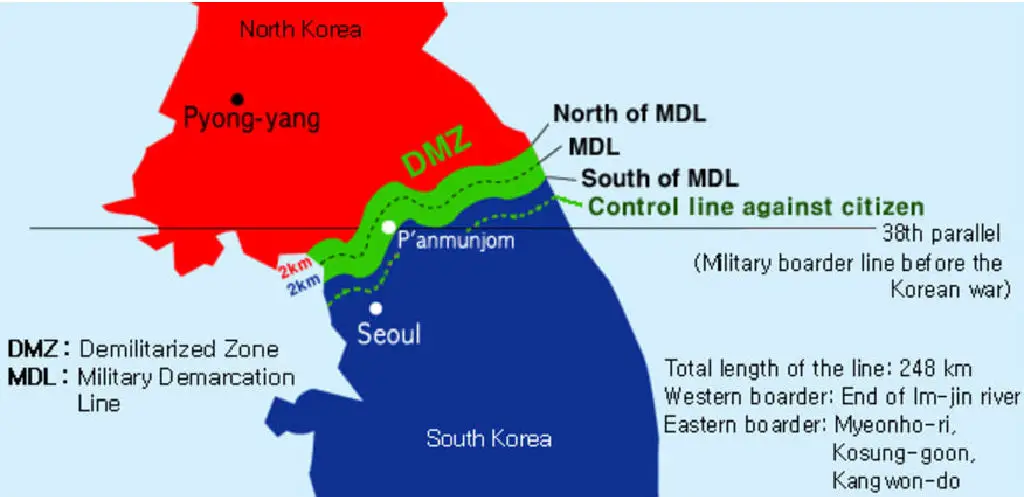 During our research, a Panmunjom DMZ Tour easily stood out from the competition. Their reviews online are 5 stars and it's ranked number one on TripAdvisor for things to do. However, the only negative is that it's a group tour that takes place on a tour bus.
If you're looking for a private guided tour of the DMZ then you may be interested in the Private DMZ Peace Tour: N.Korea 3rd Invasion Tunnel and Suspension Bridge tour. A few other amazing tours to consider while in Seoul include: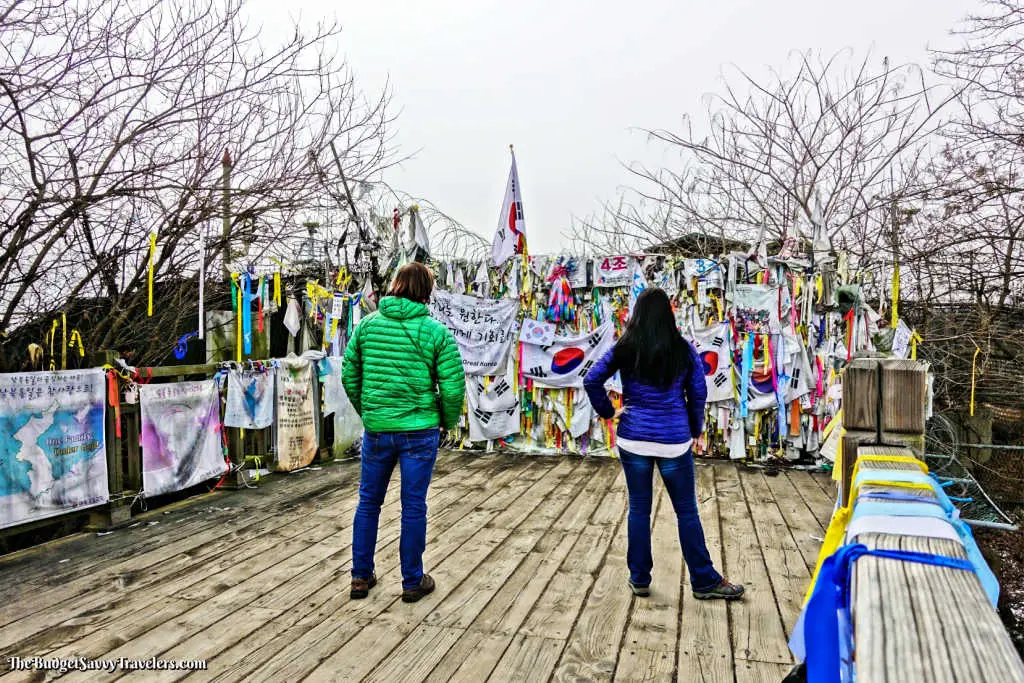 To get an idea of what a tour with Panmunjom Travel Center is like, we invite you to watch our VLOG below, "We went to North Korea and this is what about happened…." The video will help guide you to the sights and activities that seem the most interesting for you. It's located at the end of the article.
What Are the DMZ Tour Options?
Depending on the goal of your visit, there are a few different options of tours available. You can check out the Panmunjom Travel Center website to see what works best for you. Some visitors may want to say they crossed over the border into North Korea, so they sign up for the Panmunjom Regular Tour which includes a visit to the JSA.
Another option is to visit the West Front Line DMZ (3rd tunnel, Dorason Station.) to explore the tunnels built by the North Korean soldiers. Others find the opportunity to speak with the North Korean defector the highlight of their tour experience. Feel free to contact us, or the Panmunjom Travel Center for guidance as to what would be the perfect tour itinerary for you.
Which Tour Do You Recommend?
We participated in two tours on two different days— the Panmunjom Regular Tour with the NK Defector and the One Korea Tour. After our experience, we agreed that each experience had its highlights and together made up two great days of exploring. If you are short on time, then the Panmunjom – DMZ Combined Tour may be a good option as it has all of the main locations in one long, productive day.
Are You Really Technically Visiting North Korea?
When we first shared the news of our visit, a few people on social media claimed that we didn't actually visit North Korea. We had a feeling someone would try to dispute our claim and try to bring down our bragging rights!
So while on the JSA (Joint Security Area) Tour, we made a point to ask our American military escort, "Can we really say we visited North Korea?" The American soldier confidently replied, "Yes." (He probably was thinking in his head, "What does she think we're doing over here? Playing dress-up?!)
Again, you are crossing over the border from the DMZ into North Korea territory. If anyone tries to disputes the claim, tell them that they can take it up with the American military.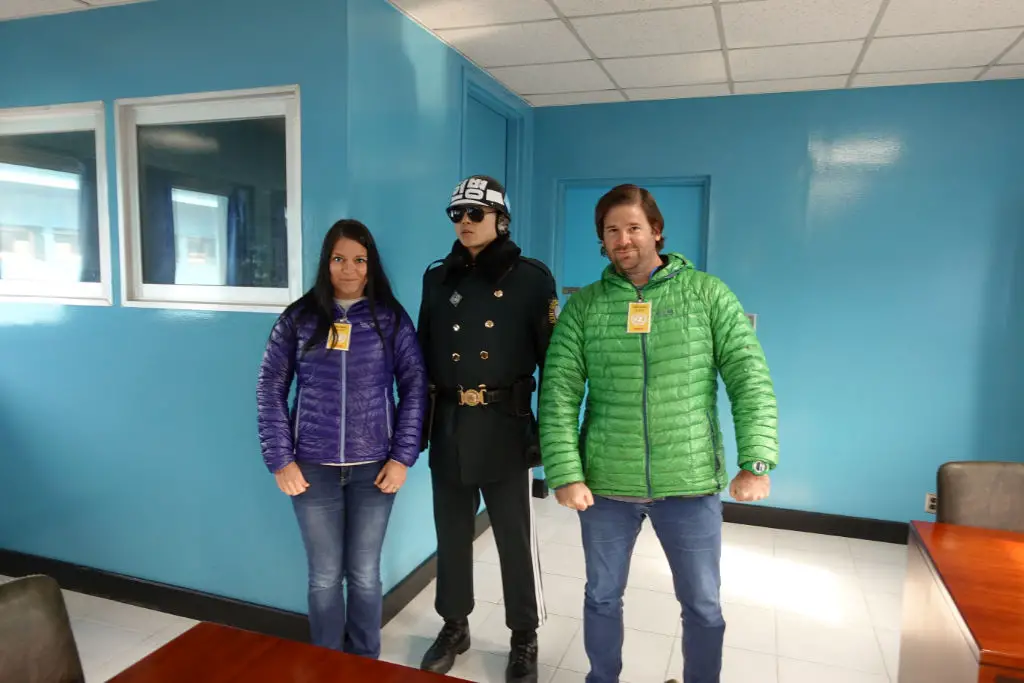 Why the Panmunjom Travel Center?
There are currently four companies that offer tours out to the JSA and DMZ. However, Panmunjom Travel Center is the only company that has a North Korean Defector as part of their tours. One of the unique highlights of our experience was the opportunity to learn, first-hand, about daily life in North Korea and hear about the defector's actual escape.
Throughout the day, guests are free to ask the defector questions. This will allow you to gain a personal perspective from someone who still has family separated between the two Koreas. To be in the presence of an actual North Korean defector was an enlightening, yet humbling experience.
Another positive aspect of our tour with the Panmunjom Travel Center was our guide was phenomenal. She was high energy, very informative, and had a great sense of humor. Also, while at the JSA, she had a great way of making our group feel relaxed. Her enthusiasm and insight provided many directions in the demilitarized zones.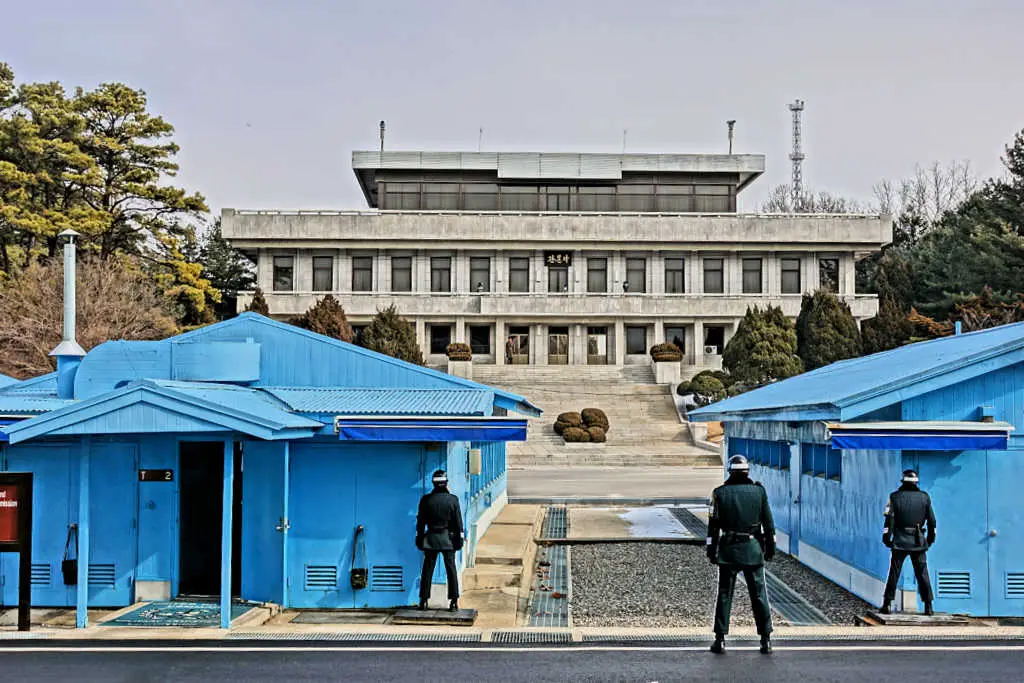 Important Things to Know
There is a dress code for the day. The following are not allowed: sleeveless shirts, tank tops, jeans with holes, any leather or military patterned clothing, shorts, revealing or skanky clothing, flip flops, or sandals. T-shirts must be collared.
There may be times where photo and video opportunities are prohibited as this is a military zone.
Your tour may be canceled or modified in the event of an unexpected or unsafe condition.
Contact Panmunjom Travel Center as soon as possible. You need at least 3 days' advance notice to be sure to secure your tour.
You must bring your passport to participate in the tour.
Bring snacks and water. Lunch comes with the tour but drinks are an extra charge. Water is available at the restaurant for free.
We now have the ultimate bragging rights for our 56th country visited. The Budget Savvy Travelers have officially visited NORTH KOREA! Thank you to Panmunjom Travel Center for getting us there.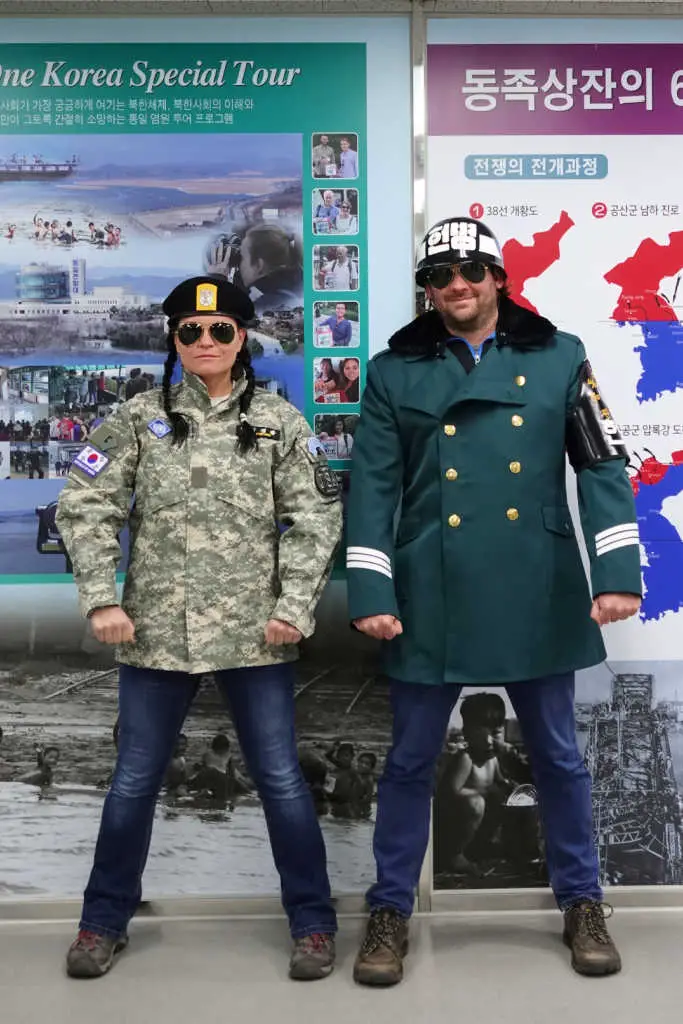 Have you taken a DMZ tour to visit North Korea? If so, please share your experience or questions in the comments section below. Feel free to contact us or reach out to Panmunjom Travel Center at [email protected] if you have any questions about taking a tour.