Our goal in travel is to always share amazing places that offer great value for the dollar. On our trip to Bohol, we came across a great property that deserves a big shout-out. It's probably one of the loveliest, budget-friendly accommodations that can be found in the Philippines, La Casita de Baclayon!
Bohol Philippines Best Places to Stay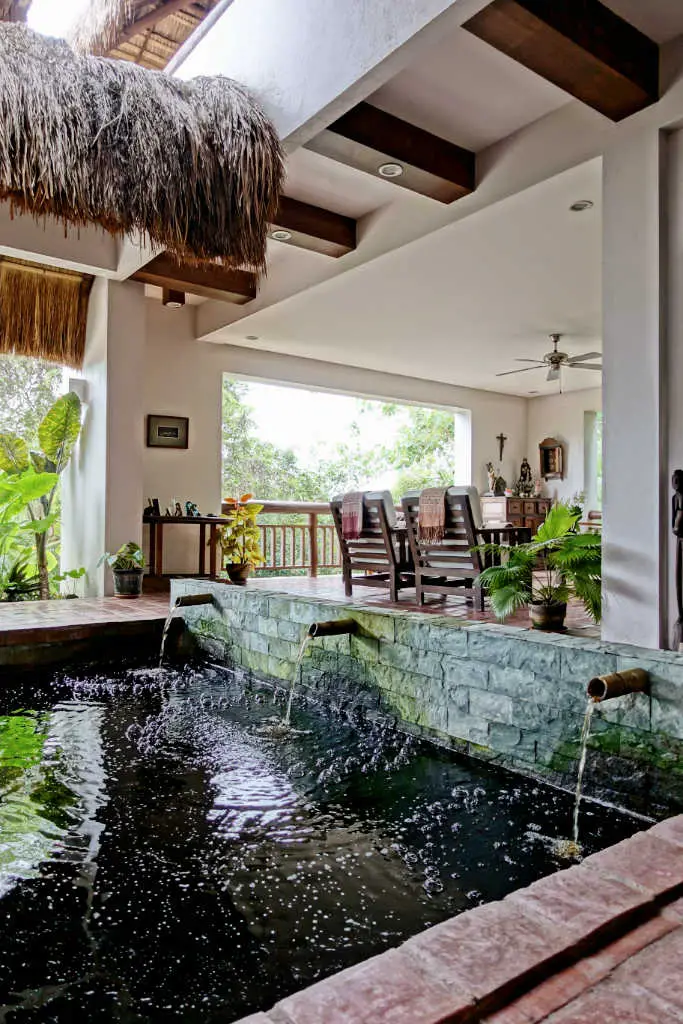 This gorgeous, handcrafted, open-air home is located on the island of Bohol in the Philippines. Furthermore, there are only two guest rooms available. It provides guests with a laid-back tropical vibe.
La Casita de Baclayon is secluded and romantic, making it the perfect place to relax, with a bottle of wine, after a long day of exploring. Your Kiwi hosts, Sally, Graham, and Emily will welcome you into their guest house and treat you like family.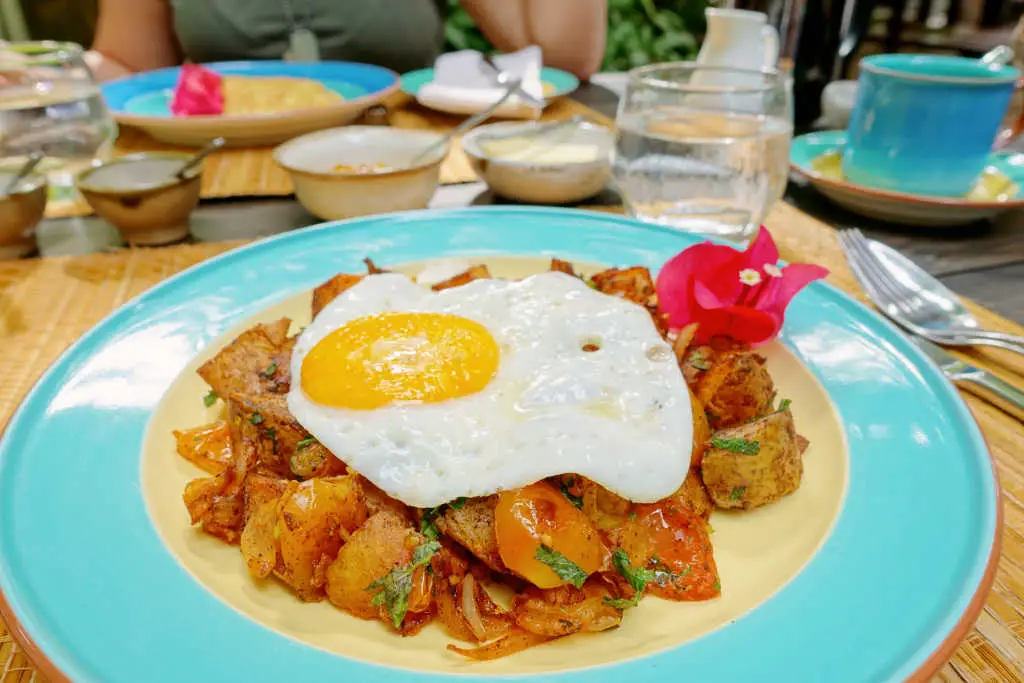 The essence of island life comes alive with breezy, outdoor living spaces. A hearty, homemade breakfast is served on the patio under swaying trees. Afterward, feel free to relax on the veranda, drink coffee and enjoy the warm Philippine sun. Yogis, readers, and those seeking a little quiet serenity or meditation can spend some time in the Bali Hut.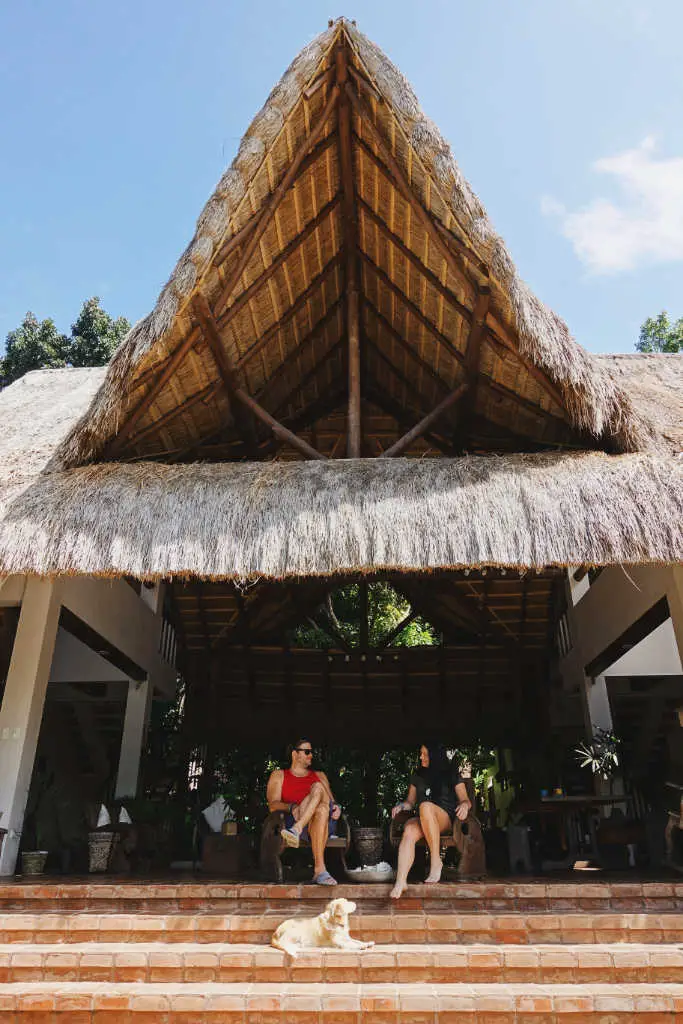 With a few furry friends always resting at your feet, it's easy to feel like you're enjoying a home away from home at La Casita de Baclayon. When traveling, that cozy, chill vibe is a welcome feeling and one that you'll appreciate as you explore the island of Bohol.
The Rooms
The two rooms each have their own unique charms. We stayed in the main guest room, the Orchid Room, which has a walkout balcony with forest views and a large, rain shower in an open-air bathroom. View the video below to receive a tour of the room we stayed in.
Recommended
The Tamsi room is on the upper level and has amazing views of the ocean, Pamilacan Island, and the lush greenery of the surrounding forest. On still nights, you can catch glimpses of the fireflies that dance around the molave trees on the property. The ensuite bathroom is completely enclosed in this unit.
Truth be known, the Philippines is not known as an amazing destination for cuisine. In fact, for us, it was actue hard to find a good meal. One of the appealing aspects of the stay is the in-house menu offering delicious homemade meals by Emily.
After a long day at the beach, or exploring the island, it was very convenient to relax in the comfort of the airy home with a bottle of wine or local beer before dinner.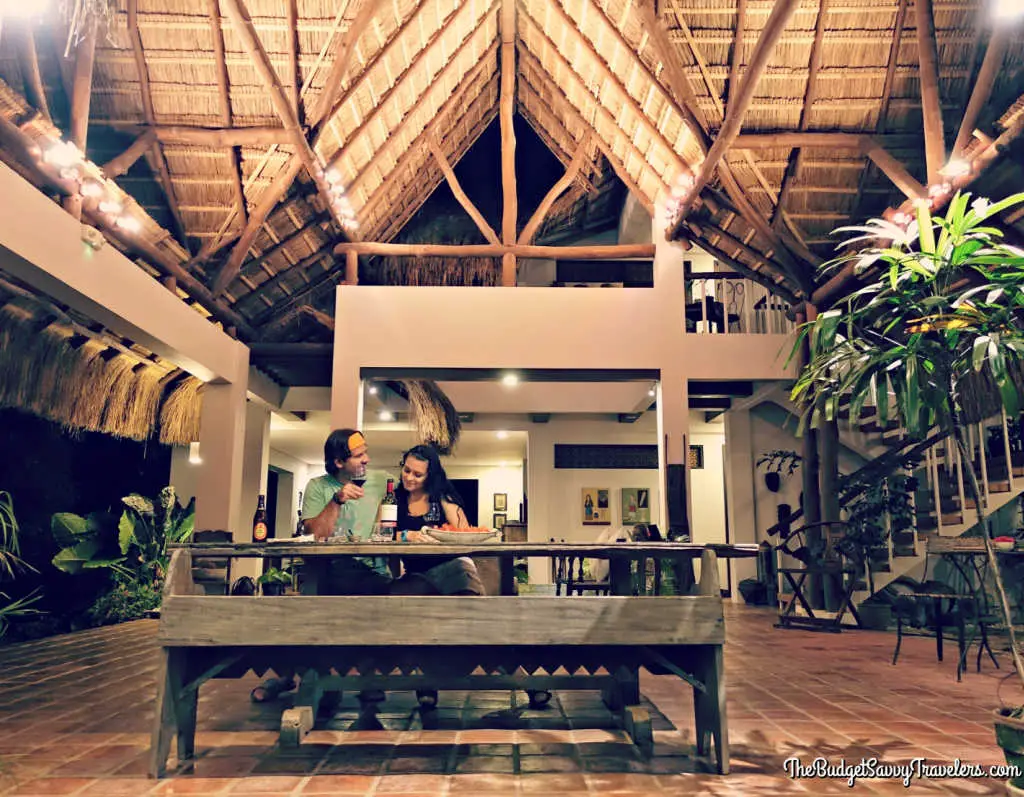 Plates of homemade pasta or meats with rice or potatoes cost around $5 UUSD 5h. The most budget-friendly bottles of wine were $USD 10each.
Things to Do in Bohol Philippines
If you are seeking out a romantic, unique honeymoon destination or looking to reignite that 'just married' spark, this is the perfect island for you. Couples can spend their days on white powder sandy beaches.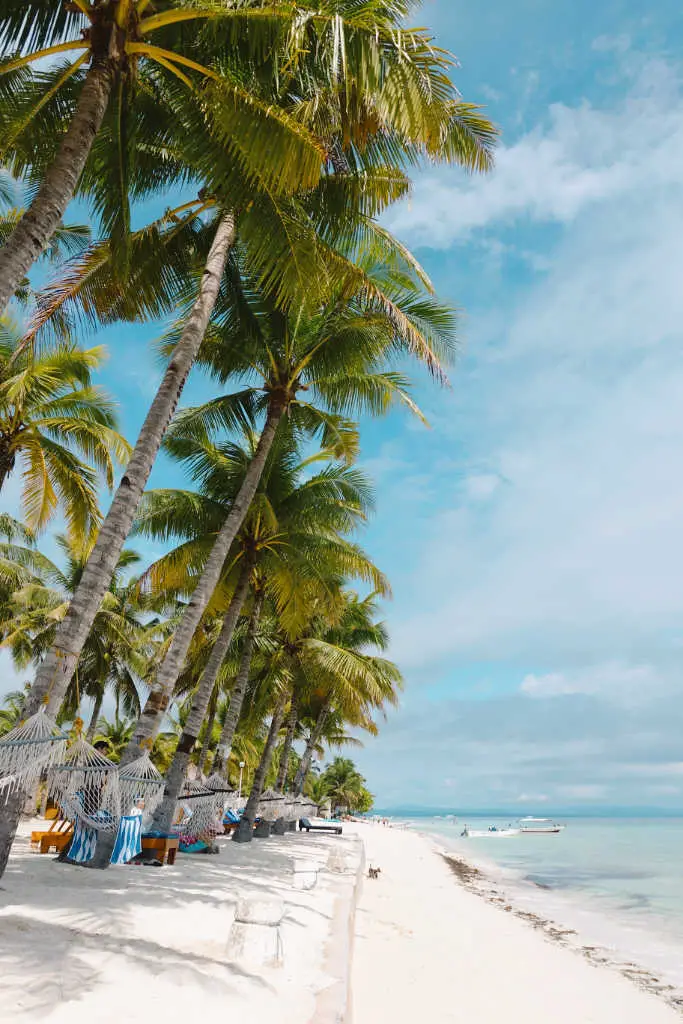 Only 30 minutes away by scooter, the beautiful beaches of Panglao are truly at your fingertips. The water is warm, clear, and clean. Beach towels are provided to guests so there is no need to pack your own.
If it's an adventure and unique scenery you seek, then explore the island by scooter, driving through picturesque rice fields, and exploring the geological wonder of the Chocolate Hills. The position of Casita de Baclayon makes it the ideal location to visit both Panglao and the Chocolate Hills as it's directly in the middle of both locations.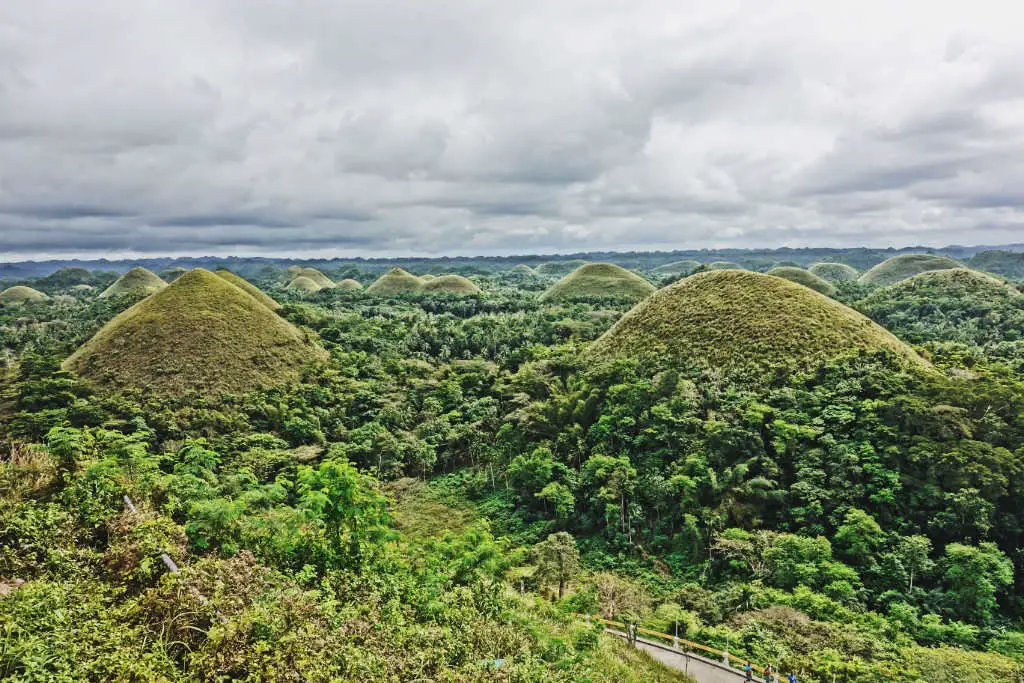 If wildlife is of interest to you, check out the Philippine Tarsier Sanctuary, only 15 minutes away, where you can come face to face with the adorable, smallest primate in the world. With theitsime location and private scooter available for hire ($10USD 10r day + fuel), La Casita de Baclayon makes it easy to enjoy all the island has to offer.
Accommodation Cost
Shockingly, this handcrafted, open-air home only costs about USD 50 per night. Travelers will enjoy the 'home away from home' feeling that it provides. Also, the accessibility of having Bohol experts help plan your days, and the enjoyable, private dinners in a luxury home environment.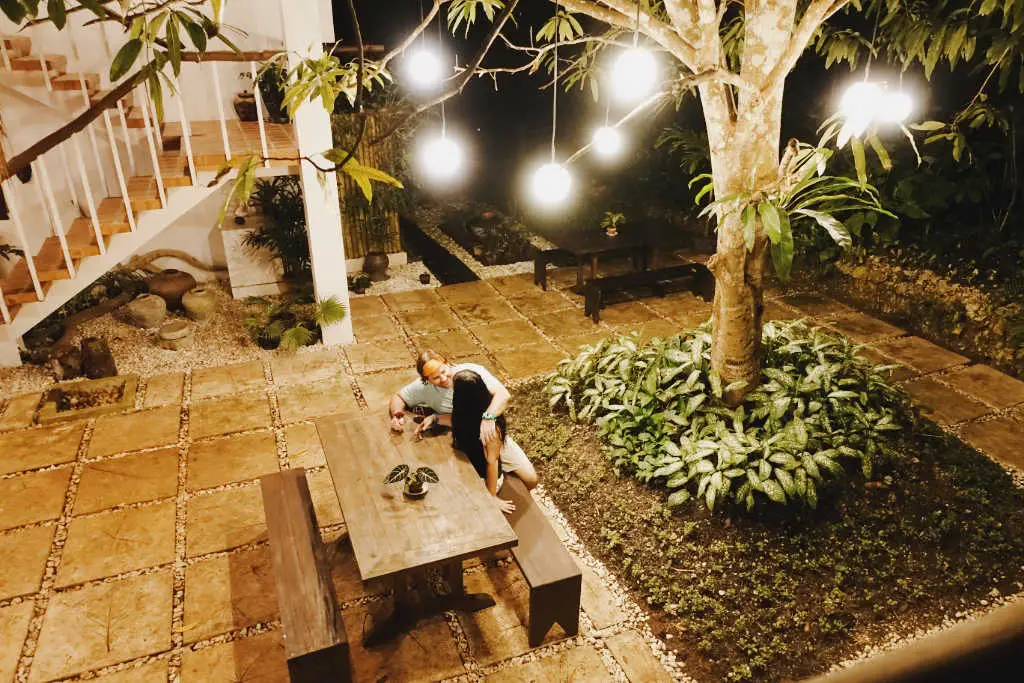 If you would like to learn more, please reach out to La Casita de Baclayon.
We invite you to check out one of our daily vlogs below. It features this beautiful property and to see that it really is "More Fun in The Philippines."