It's time to spice up date night with a trip to The Chopping Block. As part of quest to find the best holiday-inspired events in Chicagoland, we signed up for The Chopping Block's "Eat, Drink, & Be Merry" cooking class. We ended up having such a great date night that we were inspired to share more about our culinary adventure in Chicago's charming Lincoln Square neighborhood.
The Chopping Block
Our Story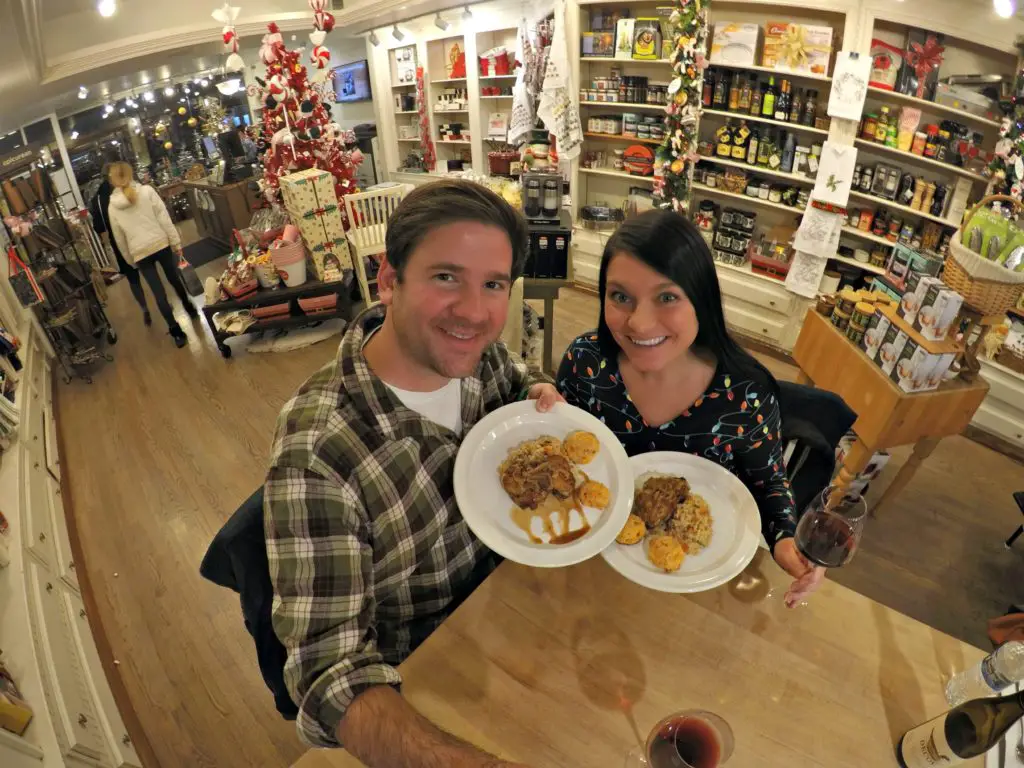 Harry and I have always enjoyed cooking together. In fact, lately we prefer home cooked meals over restaurant dining because it's often fresher, cheaper, tastier, and better prepared. When traveling, we spend a lot of time in the kitchen so any inspiration for new recipes or new techniques gets us excited! We really loved our date night and we think you will too. Here are five reasons why you should consider spicing up life at The Chopping Block.
CRAVING something new?
Planning an upcoming birthday celebration, anniversary, or friends' night out? Consider heading to one of The Chopping Blocks culinary events to try something entertaining and new. They offer a variety of opportunities including private groups events, intensive boot camps, and intimate hands on demonstration classes. In the summer, there are even classes held on their lovely outdoor patio to work on grilling skills and techniques. Harry said that's a cooking class he'd love to try!
WHISK away your date
A cooking class is a great date night idea! In fact, we met a couple at our class who went to the Chopping Block on their very first date. Cooking can be sexy, spark easy conversation, and create fun memories together. Consider one of their hands-on classes for your next night out.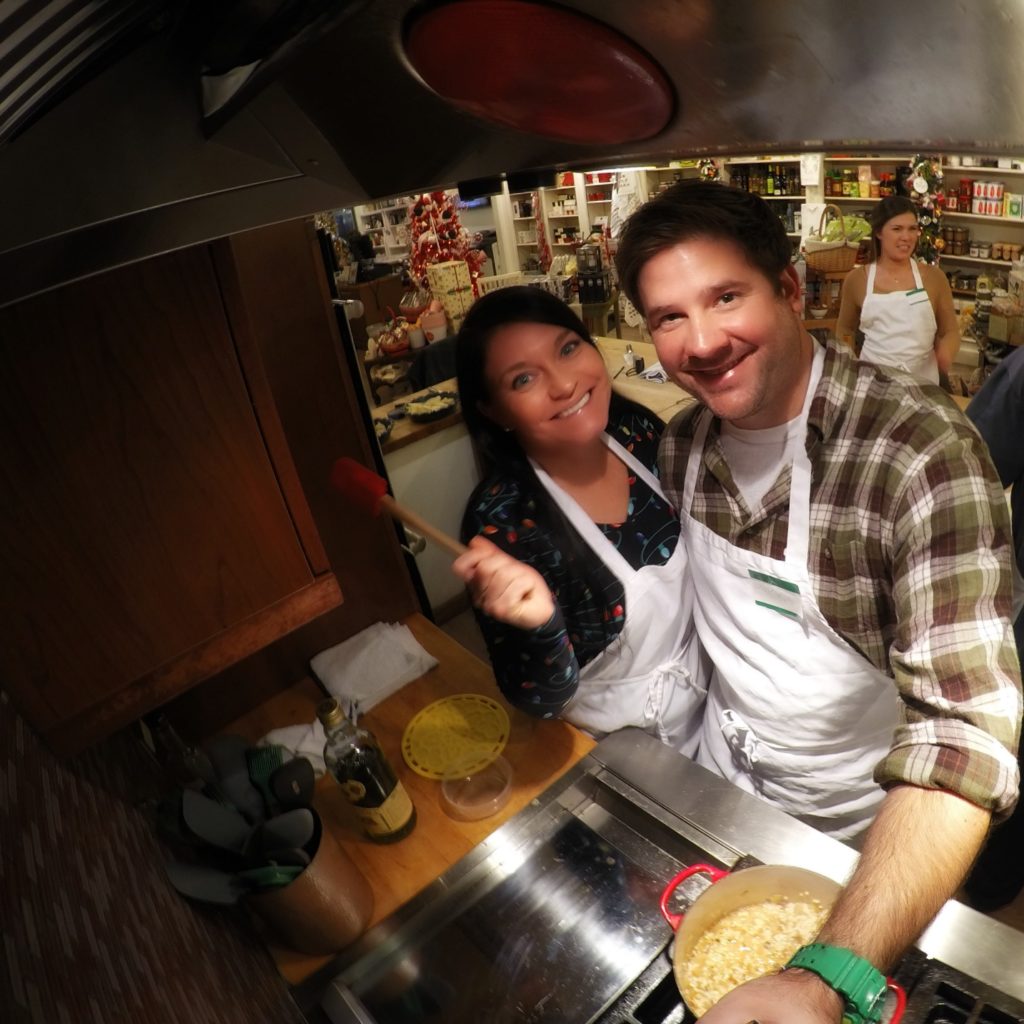 ---
"The fondest memories are made

when gathered around the table." 
---
BYOB Option
We love that participants are allowed to bring a bottle of wine or a six pack of beer with only a $15 corkage fee. Many classes also include a lovely glass of wine or beer. It's a great budget savvy option for those who enjoy drinking while cooking.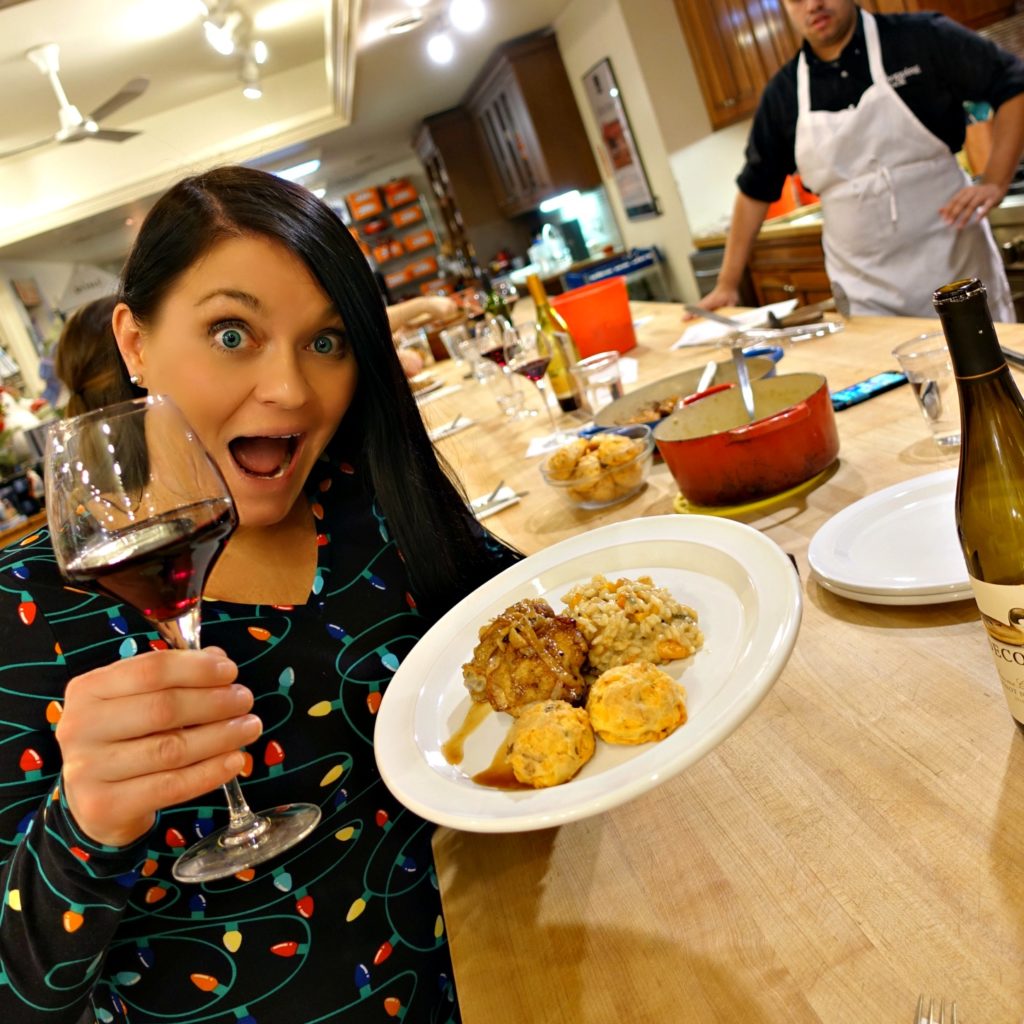 Cheers to the CHEFS
One of the best aspects of The Chopping Block are the passionate chefs that facilitate the cooking classes. You'll study under folks who share their knowledge, skills, and culinary techniques in a fun, laid-back way.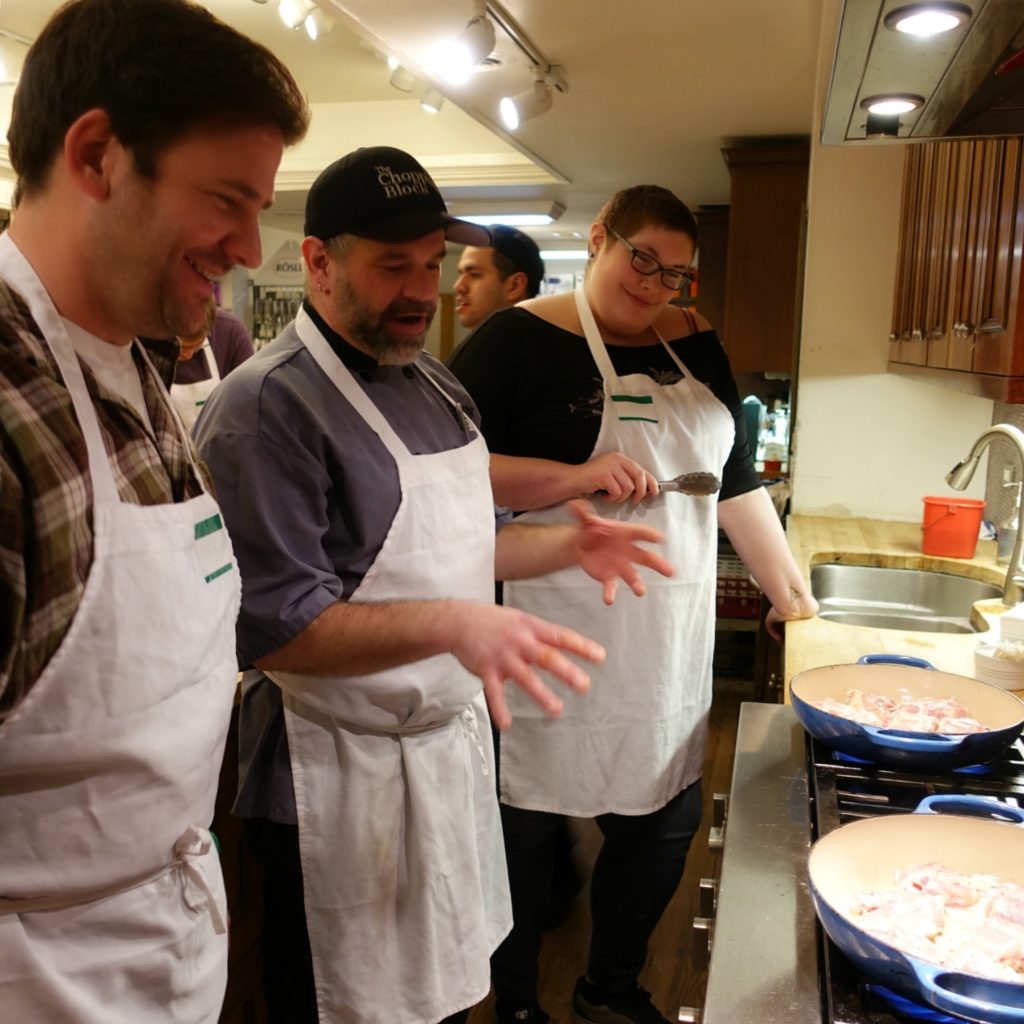 Meet and EAT
Taking a cooking class is a great way to meet new people. Meal preparation is completed in small teams in order to prepare a multi-course menu. So anyone interested in taking a course can join in on the fun with other fellow foodies. All are welcome including singles, couples, small groups, and sometimes families. Check the calendar of events to see which class works best for you.
About The Chopping Block
For 20 years, The Chopping Block has been hosting culinary classes for busy folks who have a passion for food. In fact, The Chopping Block is the largest cooking school in the nation. The chefs have created over 1,000 recipes to try in a variety of different thematic classes and menus. If you're looking for a fun night out in Chicago, we encourage you to check out the calendar of events on their website. There are two locations, Lincoln Square and the Merchandise Mart.