Having the best travel backpack will make the journey so much easier. We'll walk you through the process we took to find the best travel backpacks to travel the world. We spent a lot of time researching and trying on various backpacks from numerous brands.
After many years of travel, we can reassure you that these are by far the best travel backpacks on the market. We're amazed by how light they make the load feel and how well they were constructed. These backpacks can easily last 10 years under normal or even heavy use.
BEST TRAVEL BACKPACKS FOR 2024
Many backpackers stress about what backpack should accompany them on their journey.  After all, for many of us, these bags will end up storing everything we own. Over time, they even seem to become a part of us. We've been traveling with backpacks nonstop for the last seven years so we know a thing or two about what to look for.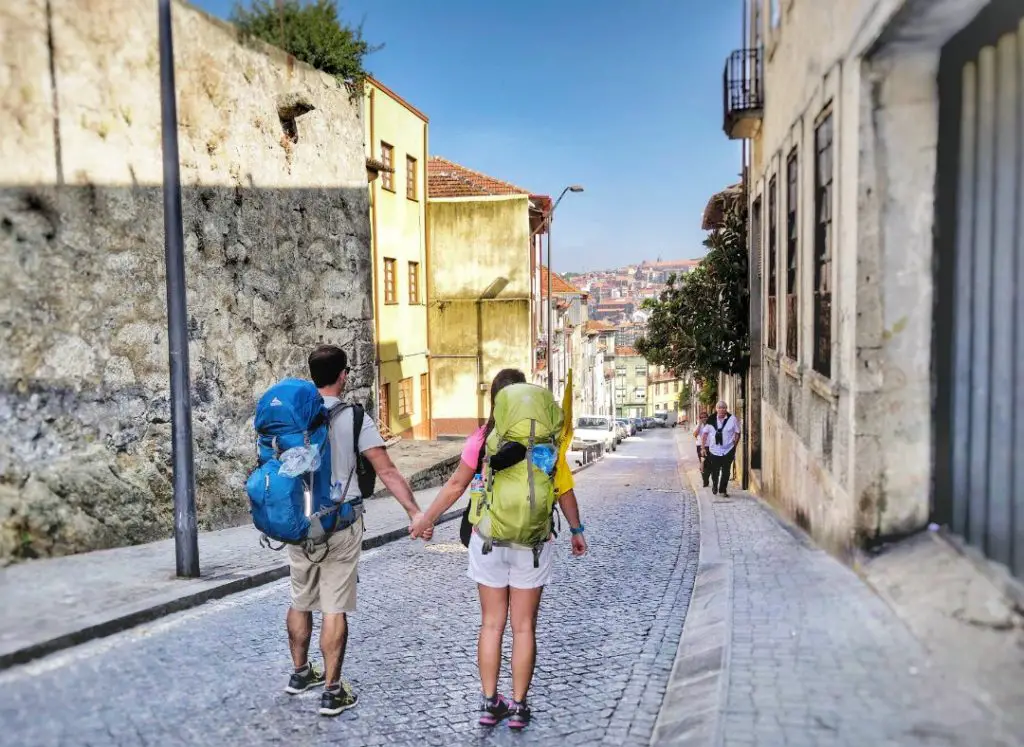 It's quite amazing how many items you can put into an average-size backpack. Nonetheless, you need to consider what size bag you'll need. The biggest mistake many backpackers make is that they purchase a bag that is too big.
For example, it may be no problem carrying an 85-liter pack for a couple of blocks but what will your body feel like after a couple of miles? Also, a larger backpack may exceed the standard luggage weight on airline flights, costing you an additional surcharge.
We live by the motto, "The bigger the backpack, the more fear you carry."
Do You Want to Be an SUV or a Scooter?
Think about picking out the perfect backpack like driving a car in Paris, France. If you get a big SUV you're going to pile a ton of stuff into it. However, the weight of the vehicle is going to slow you down, and then you have to still find a parking spot. Good luck!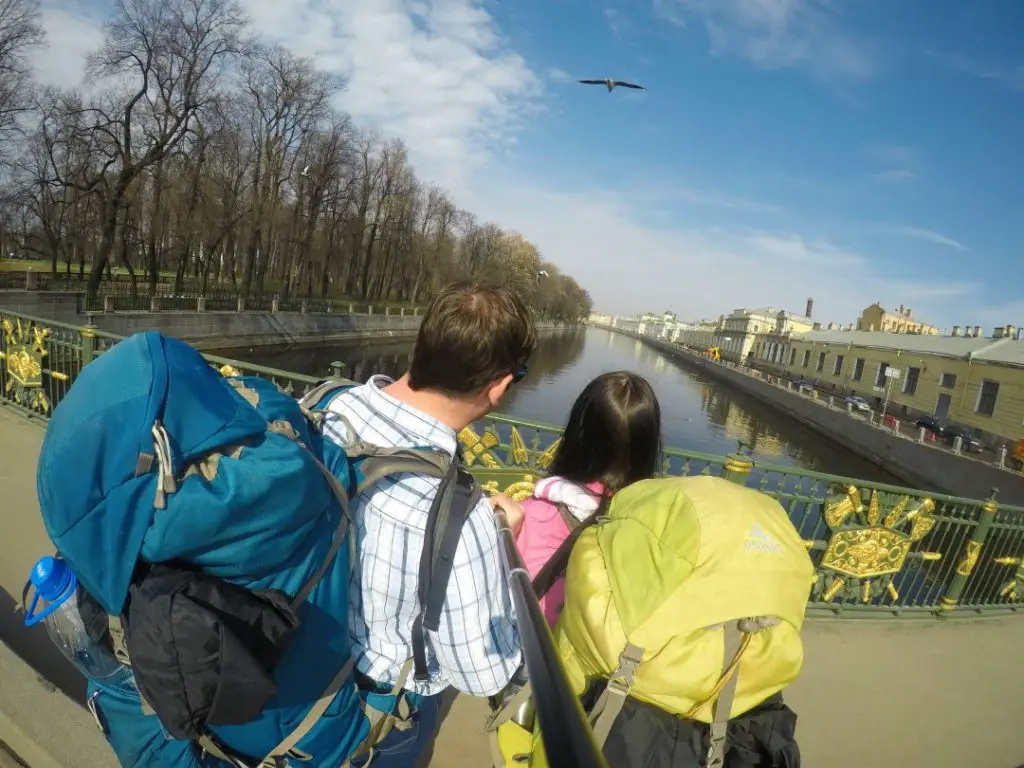 Instead, you should get a vehicle and a backpack that makes economic sense, carrying only the things you have to bring on your journey. Think about it, while that other traveler is still trying to find a parking spot you'll already be parked and on your way.
How to Choose the Best Travel Backpack
There is no one-size-fits-all when it comes to selecting a backpack. You have to take the time to try as many as you can and see how they feel. Comparing the fit and feel will be a self-guided journey to selecting the best backpack for you.
However, we can highly recommend Gregory's backpacks. After trying on a ton of different backpacks we felt like Gregory's backpacks provided the perfect fit. This is our personal preference.
Best Travel Backpacks for Back and Hip Issues
When we slipped the Gregory backpacks on for the first time we knew right away that they molded to our bodies perfectly. Harry has some serious back and hip issues and Gregory's suspension technology somehow makes 50 lbs. feel like about 10 lbs. They now refer to it as "FreeFloat suspension." We'll discuss our specific backpacks at the end.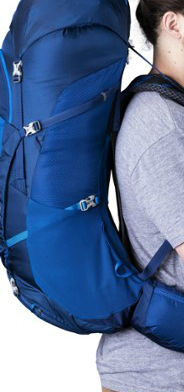 When you see a backpack like the Gregory Zulu 65 (as pictured above), which leaves an open space between your shoulders and your hips, you know you've found a good backpack. This is because the weight of the load is being carried by your hips, and your shoulders are only there to provide balance to the bag. Very little weight is on your shoulders as neither your shoulders nor your back is carrying the load of the bag.
If you suffer from back or hip issues, the most important thing you can do is make sure you're purchasing the correct size backpack. One common misperception is thinking that because you wear a large t-shirt, a size large backpack is also your size. This is simply not the case.
Your torso length will run independently from your overall height, meaning two people with the same height and weight may be as far as two pack sizes apart. To avoid this, take a few minutes to measure your torso length. This will ensure that you're making the best choice for your back and hips—providing you with the most comfortable journey possible.
We really wanted to like Osprey backpacks because they have such a cool style, but when it came to the fit there was little doubt that the Gregory backpacks were far superior.
3 Elements of the Best Travel Backpacks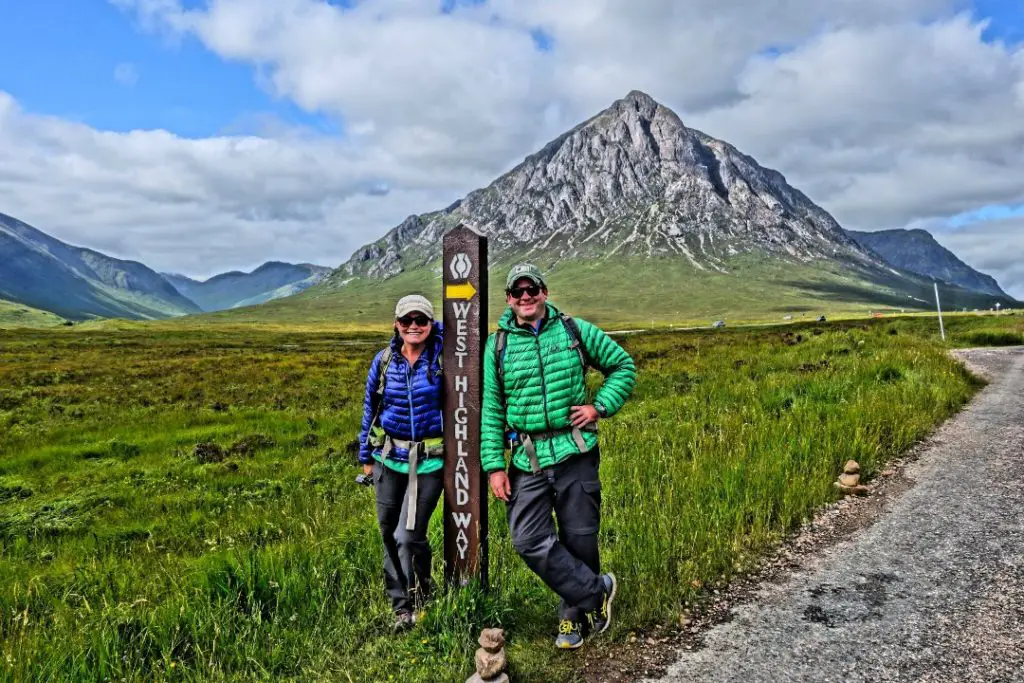 There are three main elements to consider when deciding on a backpack. They are:
Capacity: Generally, the size of your backpack will be determined by the length of your trip and how much you plan on carrying.  The general recommendations are below. However, for our 5-year trip, Audrey carried a Gregory 50 liter and Harry a Gregory Zulu 55 liter.  We do think that any backpacks bigger than this may be too much bag to carry long-term.

Weekend (1-3 nights; 30-50 liters)
Multiday (3-5 nights; 50-80 liters)
Extended trip (5+ nights; 70 liters or larger)

Features: Some of the special features of backpacks include adjustable length or interchangeable length hip belts, hip belt pockets, load lifters, rear stretch pockets, and side water bottle pockets. If there's a specific feature you're looking for it will make the search to find the best backpack much easier.
Fit: When it comes to fit, the length of your torso is the most important aspect. Many packs are available in multiple sizes, from small to large, which equates to the length of the torso. To make sure the backpack rests correctly on your hips, you need to make sure you select the appropriate size.
Best Travel Backpacks to Buy in 2024
The best backpack brands, styles, and sizes offered for 2024 are listed below. Unisex bags tend to be better for shorter trips while gender-specific backpacks are specifically designed to fit the curves of the body naturally.
However, everyone's body is different so it's important to try as many on as possible to see what works for you. For example, a woman may try on a man's backpack and think it fits great! The backpacks listed below are a good place to start.
5 Best Women's Backpacks
When compared to men's backpacks, women's backpacks are designed around the typical female body, which means narrow shoulders, shorter torso, and shorter hip belts, they are also angled differently. If you don't feel like your body fits this profile you may consider trying on a unisex or men's backpack. Remember, it's all about the fit so don't get hung up on gender specificity.
REI Co-op Traverse 35L, 65L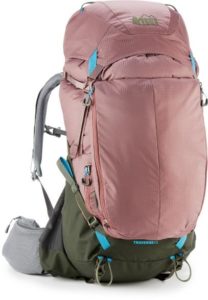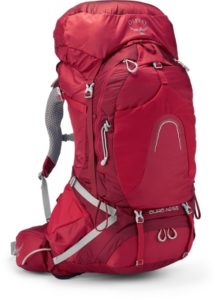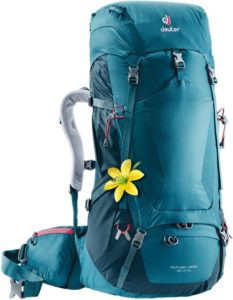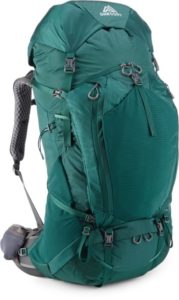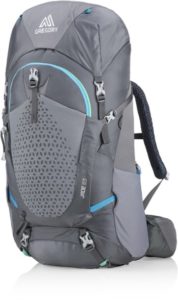 5 Best Men's Backpacks
While not as pretty as the women's backpacks, the men's backpacks typically allow for heavier loads, longer torso ranges, wider shoulder straps, and longer hip belts.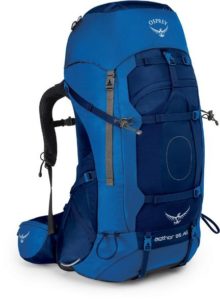 REI Co-op Traverse 35L, 70L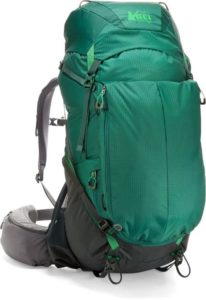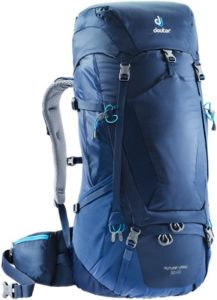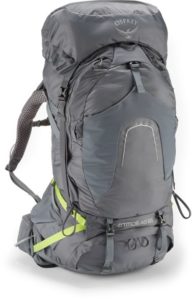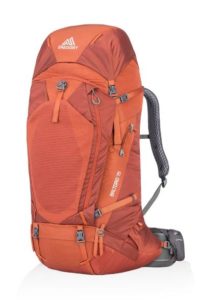 5 Best Unisex Backpacks
The significant difference between unisex travel backpacks and backpacks for women is the shorter back length. This is designed to accommodate the commonly shorter female torso. However, many men on the shorter side may prefer to use a "women's" backpack as it may fit better. Don't worry, no one will know the difference.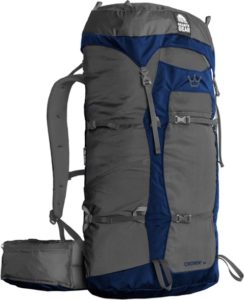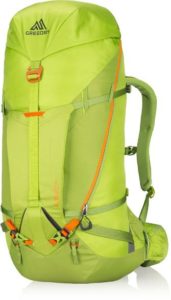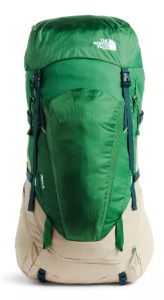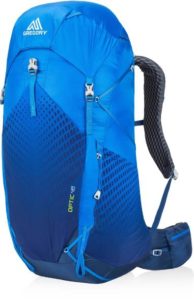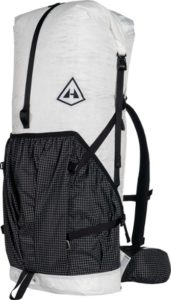 Best Travel Backpacks For Kids
The kids are going to love this 30-liter travel backpack made by Deuter. This is currently the best travel backpack for kids on the market. It works well for most kids less than 12 years old. This is the perfect backpack for the next camping trip!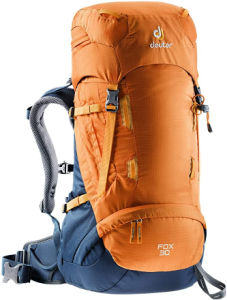 Best Travel Daypack
When we're not traveling from city to city with our backpacks, we're carrying our PacSafe Venturesafe G3 28l Anti Theft Black Casual Daypack everywhere. On a typical day, it will usually contain some of our camera equipment, a drone, and a wallet. On our travel days, we load it up with two laptops, a bunch of electronics, cords, and everything else you could imagine⁠—it's jammed-packed. Yes, unfortunately, Harry's got the pregnant backpacker look⁠—but for now⁠, it works for us.
PacSafe Venturesafe G3 28l – $93
We've been using the same Pacsafe daypack now for over five years. You've probably not heard of this company. Let me reassure you, it's easily the best travel daypack I've ever come across and it's unbelievably durable. Based on our heavy use, any other daypack would have quickly deteriorated.
Features of a Pacsafe Travel Daypack
These daypacks have so many neat features for travelers, Many of which are anti-theft. We can proudly say that with the help of this daypack, we've never had anything stolen⁠—something most long-term travelers cannot say.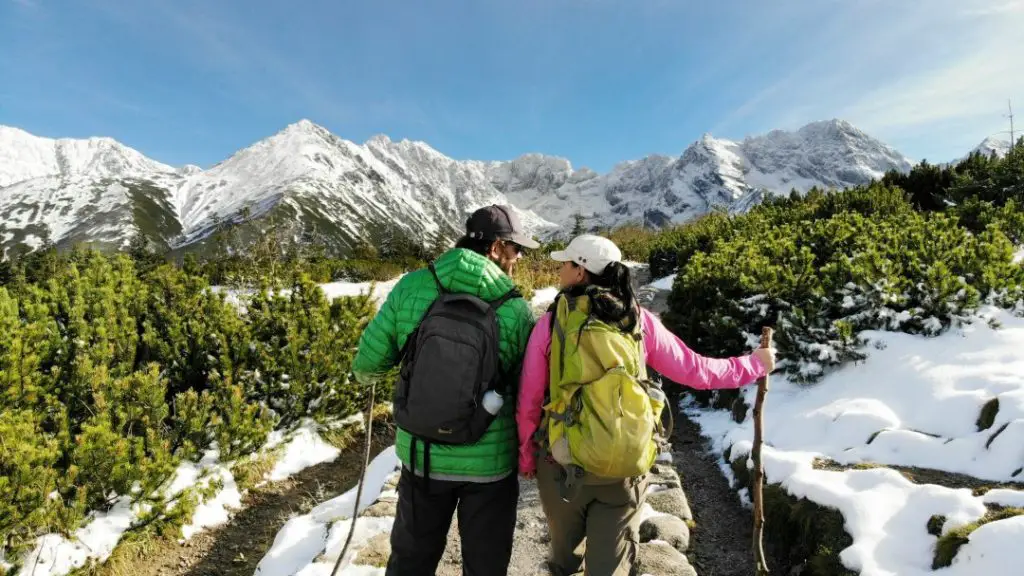 The reason these daypacks are so strong is that they are lined with thin stainless wires. This essentially converts them into little cages. The straps also have stainless steel wires running through them, making them splashproof and capable of carrying far more weight than a traditional daypack.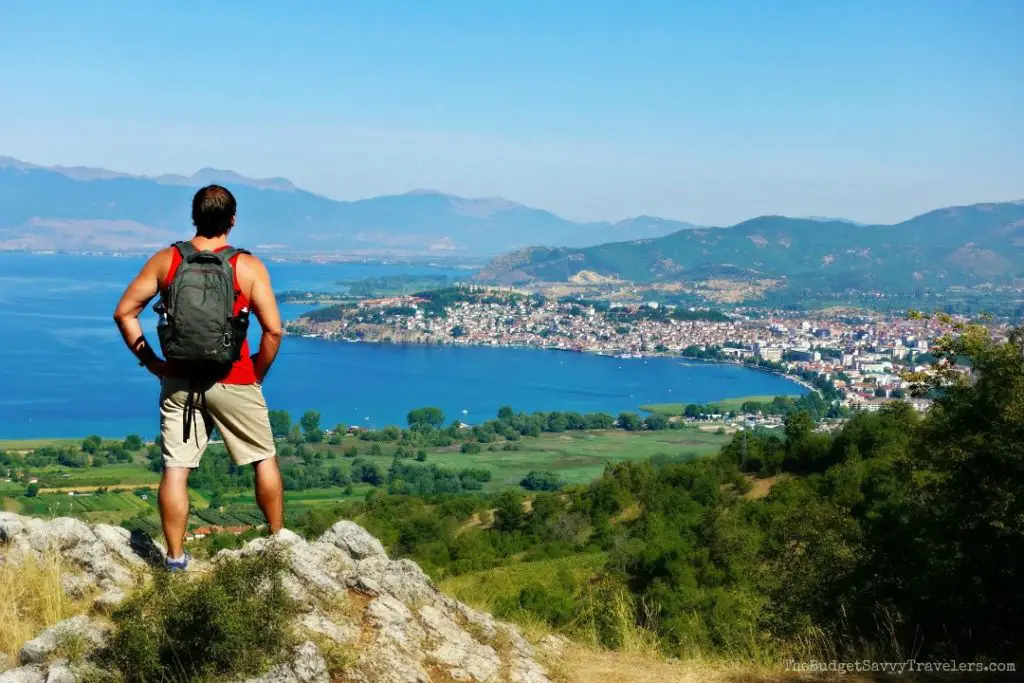 If the idea of anti-theft daypacks interests you, then check out the other security features like lockdown, RFID, and smart zipper technologies. We were so impressed with Pacsafe products that Audrey even bought one of their travel purses. Once again, we have no affiliation with Pacsafe and make no money when you make a purchase or visit their site.
Our Backpacks Our Lives
After a lot of research and some consultation at REI, we purchased the following bags which were rated the best all-around backpacks by Backpacker Magazine. Yes, we're old and so are our backpacks! This is a good thing because for many of us, a travel backpack is a sizeable investment.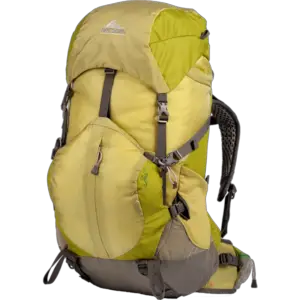 Audrey chose the Gregory Jade 50 liter and Harry chose the Gregory Z55 55 liter. The Jade is still in production, however, the Z55 has now been transitioned to the Zulu, which comes in 30L, 40L, 55L, and 65L.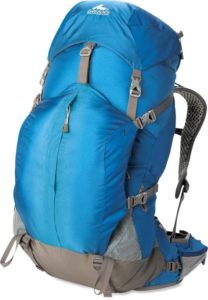 We highly recommend that you visit numerous outdoor outfitters and try on their backpacks before purchasing one. The staff at REI were really helpful and extremely patient with us.
Why Did We Choose 50 and 55-Literr Backpacks?
We chose medium-sized backpacks because we wanted to force ourselves to bring less. During the process of preparing for a round-the-world trip, you'll quickly realize that each item you want to bring represents some sort of physical or mental comfort—and all they're going to do is weigh you down.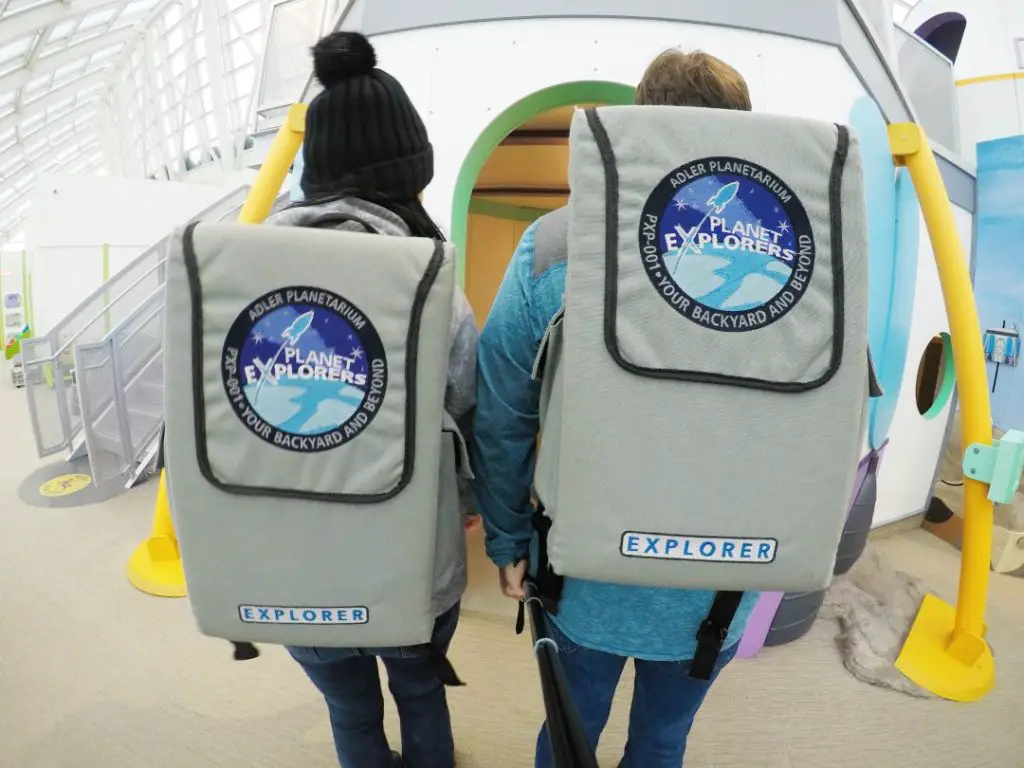 Unfortunately, there's not a backpack in the world to carry all of these things. As you begin packing, focus on items that bring practicality and purpose, not comfort, warm feelings, and nostalgia.
Finally, let's not forget that you can get pretty much anything that you need around the world. For example, there's no purpose in bringing 12 contact solutions or 12 pairs of socks, bring one contact solution and four or five pairs of socks.
What's In Our Backpacks?
We are commonly carrying about 30-35 lbs worth of gear each. Here's a list of most of the items in our backpacks right now, to give you a sense of what the best travel backpack can hold:
Shoes
Flipflops
Clothing (for all seasons)
Packing cubes
Electronics
Toiletries
Extension cord
Baseball caps
Pharmaceuticals/First aid/Knee braces
Bandannas
Winter hats and gloves
Swimsuits
Backpack airporter covers
Backpack rain covers
Duct tape
Contacts and contact solution
Check out this post to see everything we brought on our round-the-world trip (along with pictures). Our advice: only bring items you would normally wear in "real life." For example, if you typically wear a T-shirt and jeans your new wardrobe shouldn't consist of just hiking pants and plaid button-ups. If you do, you'll quickly find yourself uncomfortable.
We Need Your Help
Did you find this article helpful? If so, bookmark it and when you're planning your next vacation click on any of the links below before finalizing reservations. You'll get the best price, we'll earn a small commission, and you'll help support future articles.
Thank you!
BEST TRAVEL SEARCH ENGINES
🏘️ Book Your Accommodation
We use Tripadvisor and Priceline's Express Deals to compare prices and reviews in advance and check availability
✈️ Book Your Flight in Advance
To find the cheapest flight options, you can use WayAway and Skyscanner to find the most suitable choice for you
🚗 Reserve Your Rental Car
Use DiscoverCars and Skyscanner to compare prices and view the largest selection of vehicles