Everyone wants to know how one can pack for a multi-year backpacking trip. Here's the inside scoop and a look into what we packed into our bags.
Audrey's Bag
2 button-up short sleeve dri-wick shirts, 4 t-shirts, 5 tanks (shirts double as sleepwear)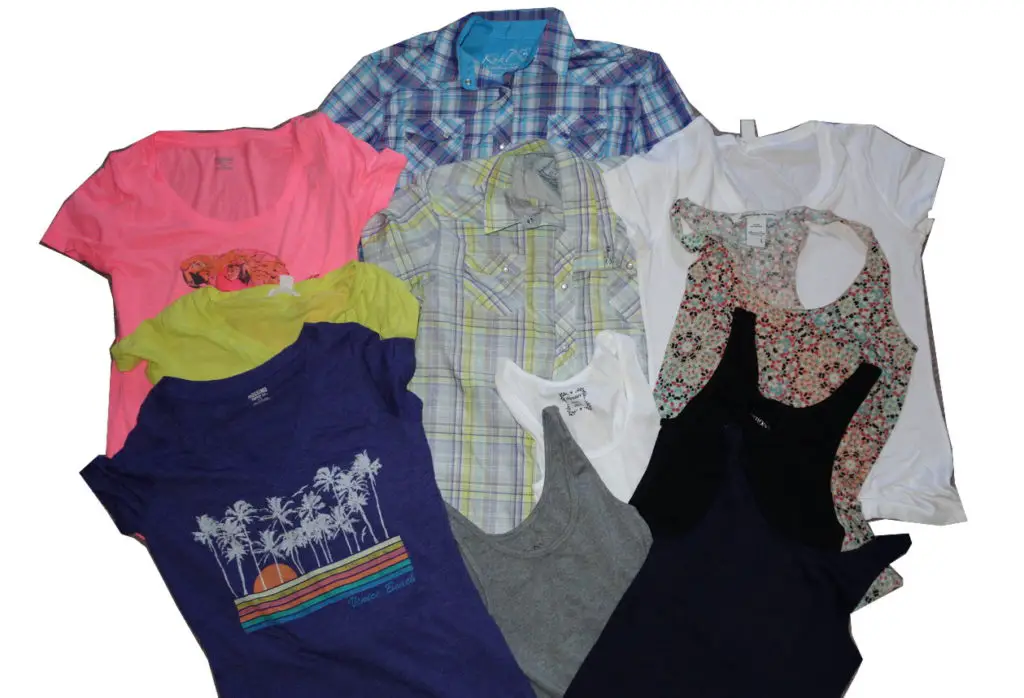 2 shorts, 1 skirt, 1 pair athletic shorts, 1 black stretch capri (athletic shorts and capri doubles as sleepwear)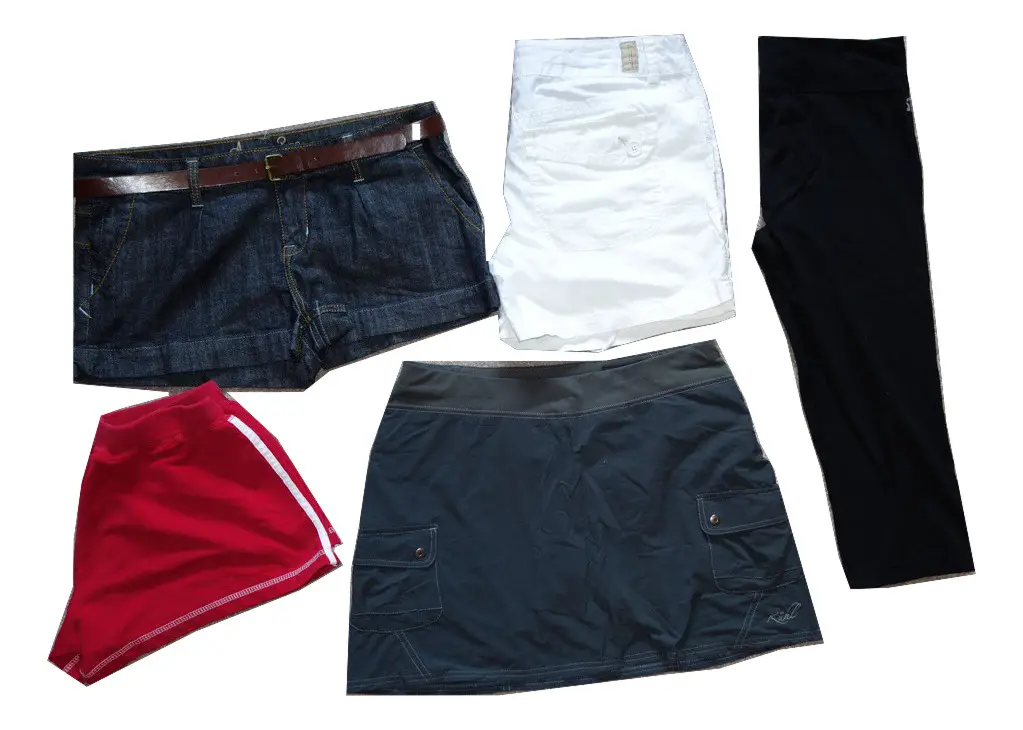 2 Merino wool shirts, 1 cardigan sweater for layering, 1 long sleeved tee, 1 dri-wick athletic shirt *Last minute ditched second long sleeved tee and athletic shirt for space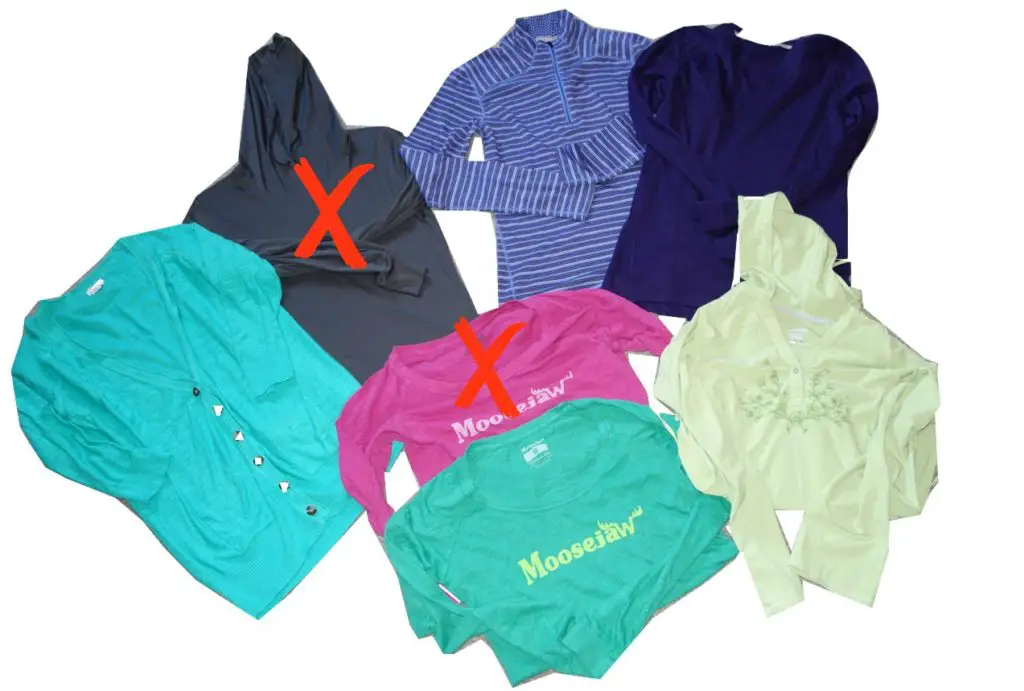 2 travel dresses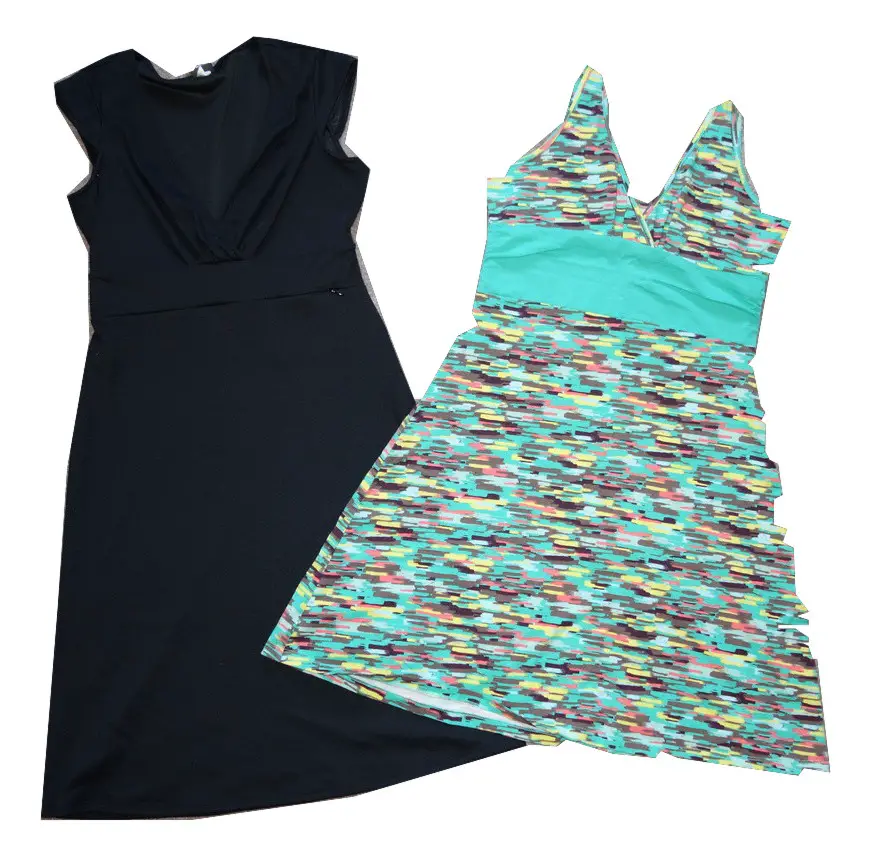 1 pair of nice jeans (can be rolled up as capris), 1 trekker dri-wick trekker pants (also converts into capris), 1 black pair of linen dress pants, 1 pair of Victoria Secret yoga pants (can be used as athletic wear or sleepwear) *Last minute ditched second dri-wick hiking pants for space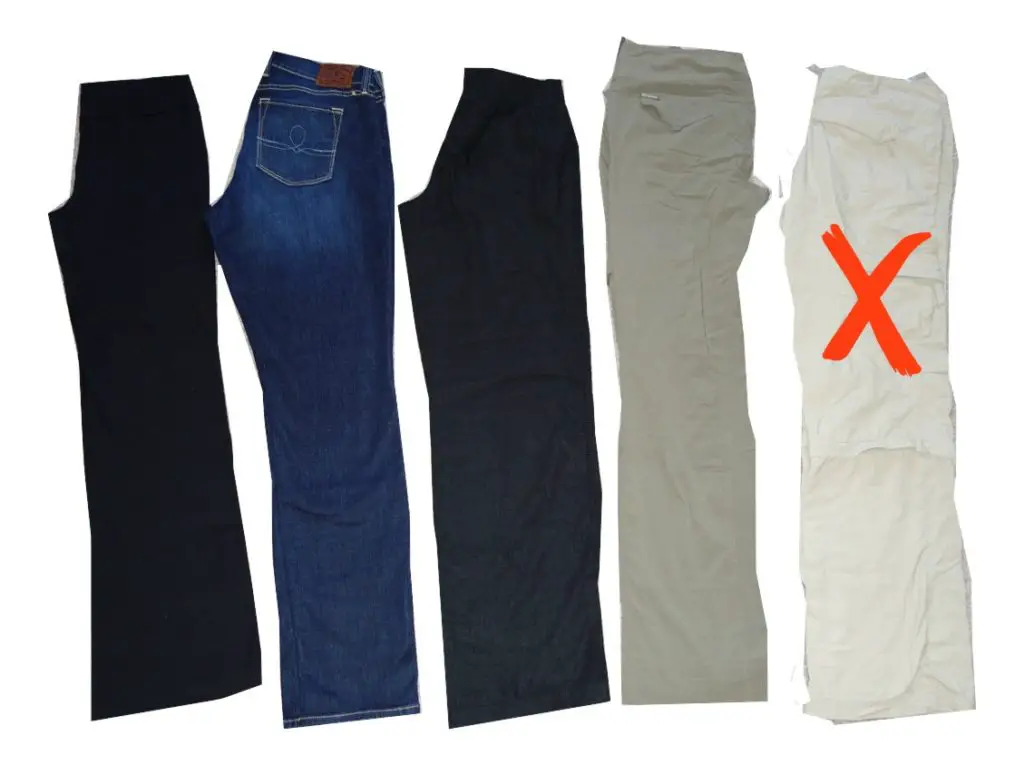 2 bras and variety of undies (8 pairs)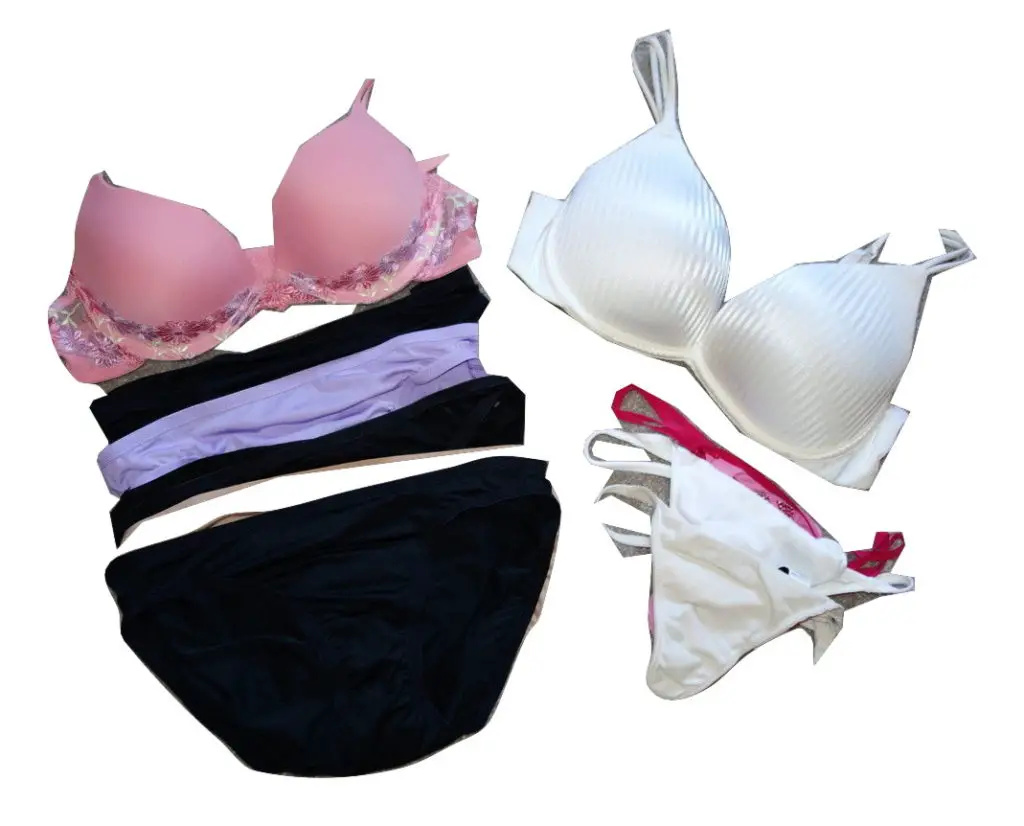 1 trail liner socks, 2 merino wool hiking socks, 3 pair of athletic socks, 1 black NuFeet  (slipper/ballet flats)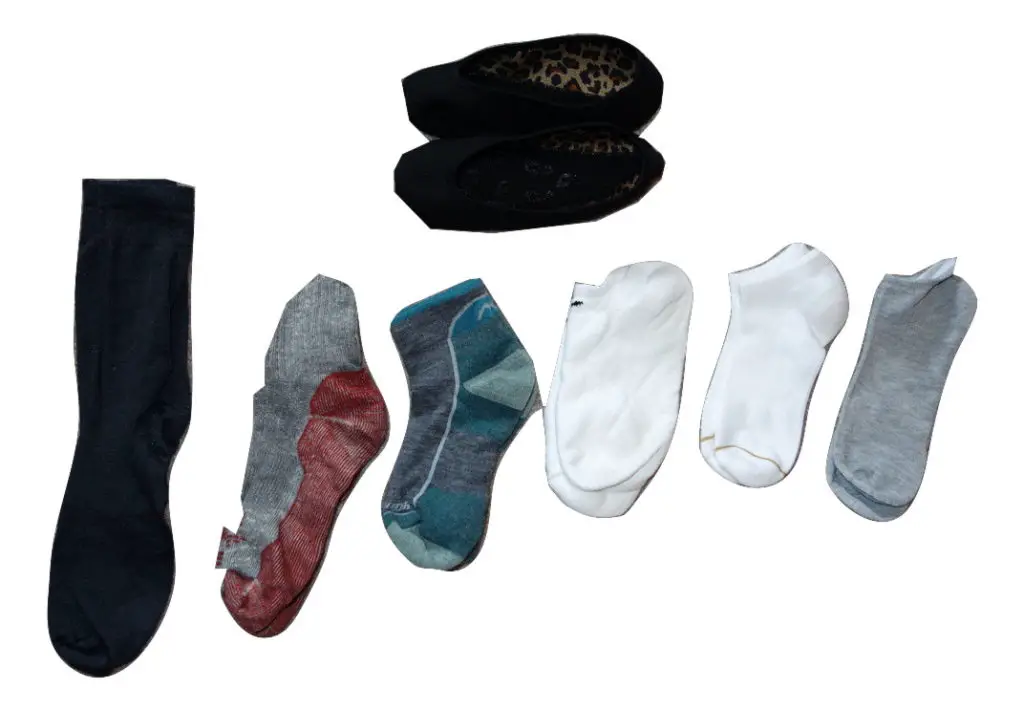 1 Ghost Whisperer jacket, one pair gloves and hat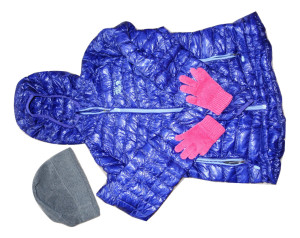 2 bikinis and one beach cover up (can also be worn as dress with capris)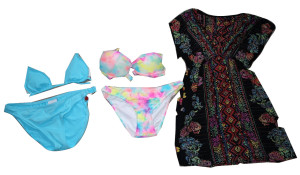 5 pairs shoes (yes, that's a lot) – 1 Keen trail runner/hiking shoe, 1 gym shoe, 1 pair Bokos sandals (for beach and communal showers/slippers), 1 Tom's, 1 Athletic Teva sandals

Columbia rain coat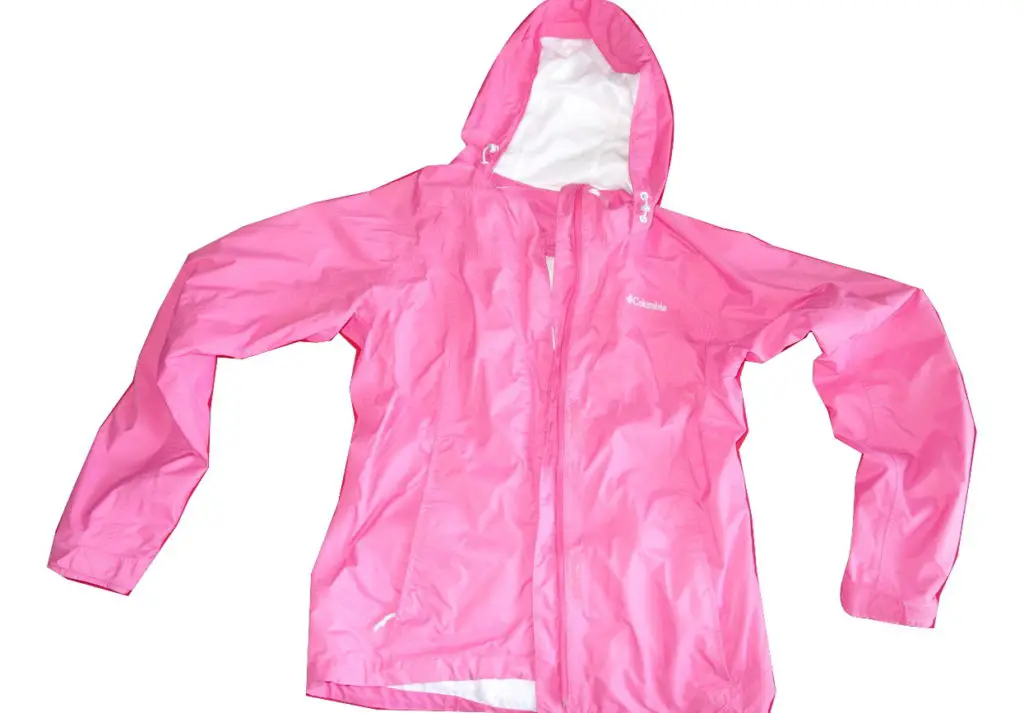 Harry's Bag
3 white socks, 1 hiking liner socks, 1 Darn Tough light hiker crew, 1 black socks, 1 Darn Tough light hiker quarter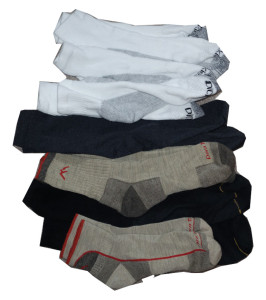 Winter hat, gloves, ear muffs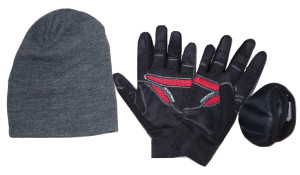 2 white crew shirts
Rain coat, Mountain Hardwear Ghost Whisperer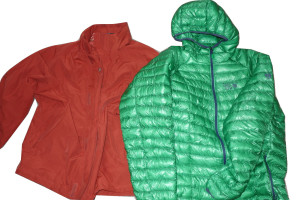 3 Button-up short sleeve shirts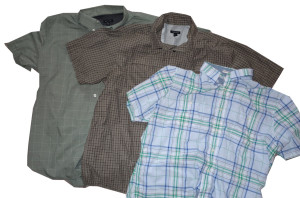 1 long-sleeve t-shirt, 1 dri-wick athletic shirt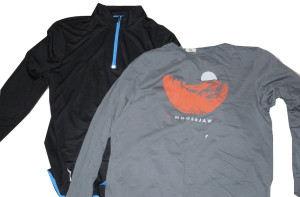 2 long-sleeve button-ups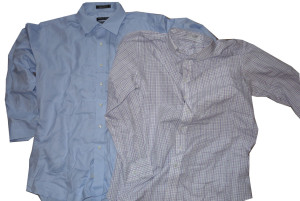 4 Underwear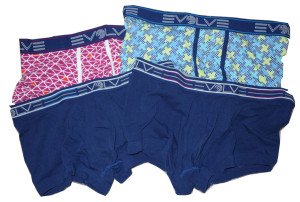 3 short-sleeve t-shirts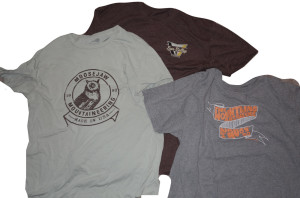 2 swim trunks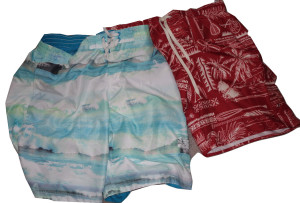 Jeans, Convertible pants, Khakis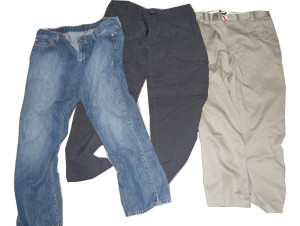 4 Shorts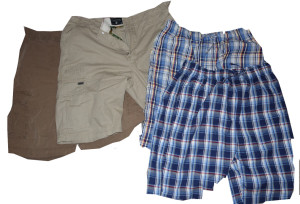 Bokos flip-flops, Asics, Keens hiking shoes
Communal Items
Hats, 2 water bottles, money belt, 1 laundry rope, 1 travel curling iron, 1 roll duct tape (heard this is a must!), 2 bandannas, waterproof camera container,  bag of ear plugs, knee braces and wrap (we have terrible knees), water purifying kit, carabiners, mini flashlights, and extra batteries.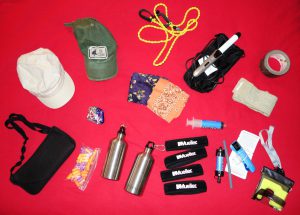 Electronics
iPad Mini 2, Asus T100 Notebook/Tablet, Go Pro Black Hero 3+ and Accessories, Magellan Geocaching GPS, Electric Adapters, Mini Flashlights, Bag of Extra Batteries (one set), Mofoto Tripod (best lightweight we could find), USB extender, JBL wireless speaker, MP3 players and headphones, and Sony RX100-2 (rated one of the top point and shoot cameras).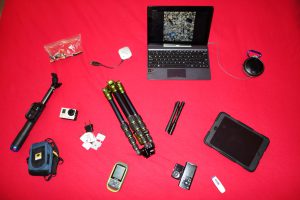 Not Pictured – Toiletry bags, medicine bag, makeup bag, add'l crap, you get the picture.