Unless you're simply choosing a tartan scarf based on its colors, it may be a bit overwhelming deciding on which one to purchase. Many people have heard about the famous MacDonald and Campbell clans of Scotland, along with their associated tartans. However, many may not be aware of one of the smallest Scottish clans—the Graham Clan. This post explores how to choose and wear a tartan scarf, especially as a traveler to Scotland.

You may have noticed I have been wearing a new scarf around my neck—a special anniversary gift from Harry. He wanted to surprise me with a Scottish-inspired keepsake to celebrate our 14th wedding anniversary while in this part of the world. In his research, Harry started learning all about the different clans of Scotland and their associated tartans, or plaid patterns.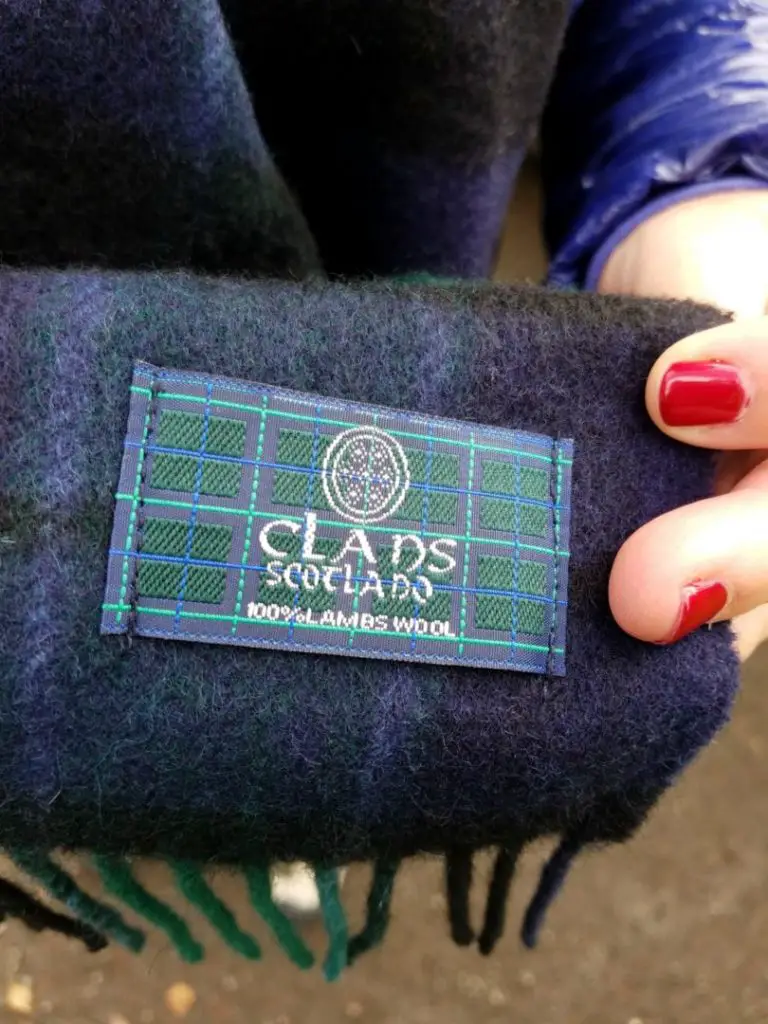 Graham of Menteith Clan
My scarf showcases the tartan of the Graham of Menteith Clan. Unbeknownst to me, I had helped in selecting my special gift. When Harry asked me what was my favorite memory was from our previous trips to Scotland, I told him it was a day we spent hiking along the Lake of Menteith while on a hill-walking holiday at The Gartmore Estate. It was a warm, sunny, spring day full of beautiful scenery, hearty laughs, and happy memories. Also, it is the only loch in Scotland that is actually called a lake!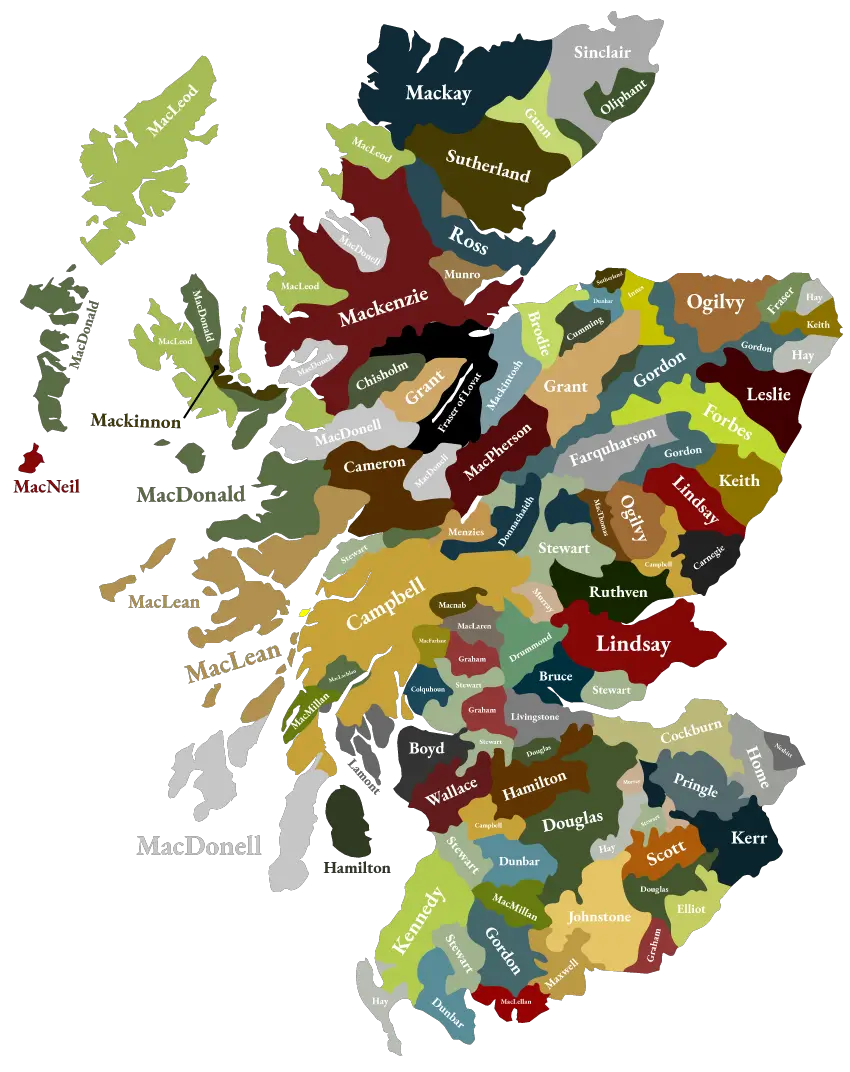 The tartan I wear also has a deeper meaning. The motto of the Graham of Menteith clan is "Never Forget." The Graham Coat of Arms also features three scallop shells, which represent the associated with Holy Pilgrimages and hiking the Way of Saint James to the shrine Santiago de Compostela which is still a bucket list item for me.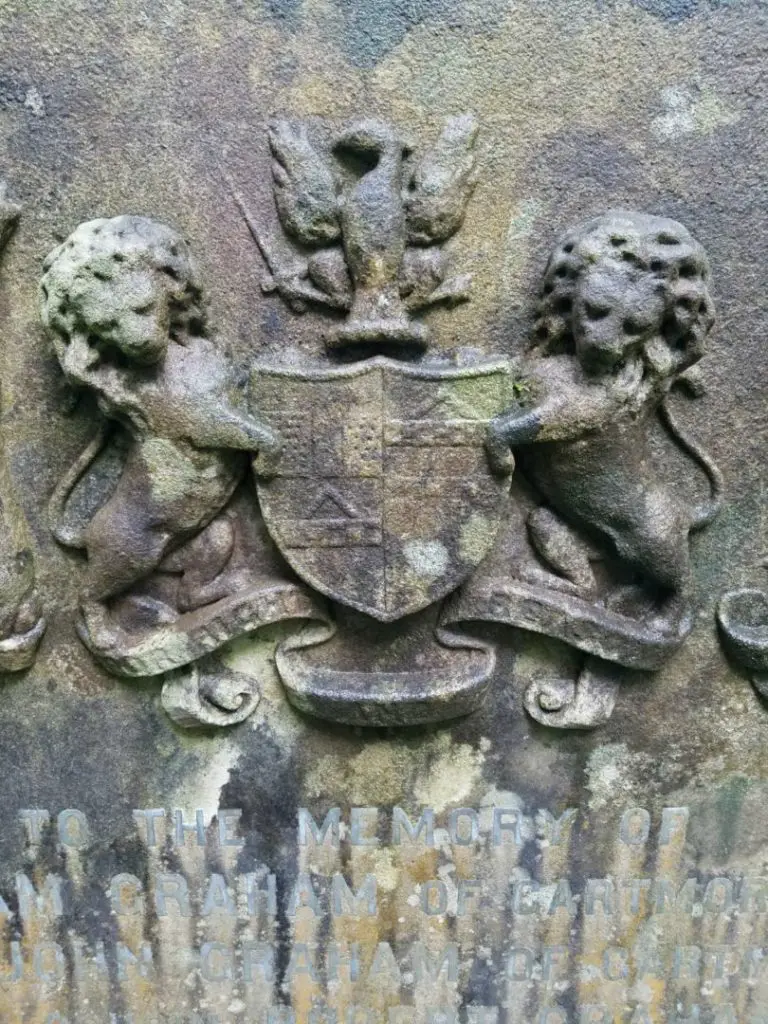 Interestingly enough, after Harry presented the thoughtful gift to me, we explored the grounds of the Gartmore Estate where the tartan of my scarf originates. Right on the grounds, we discovered the final resting place and family burial plot of the Graham Family.  The small enclosed space was kept enclosed by a heart on the gate.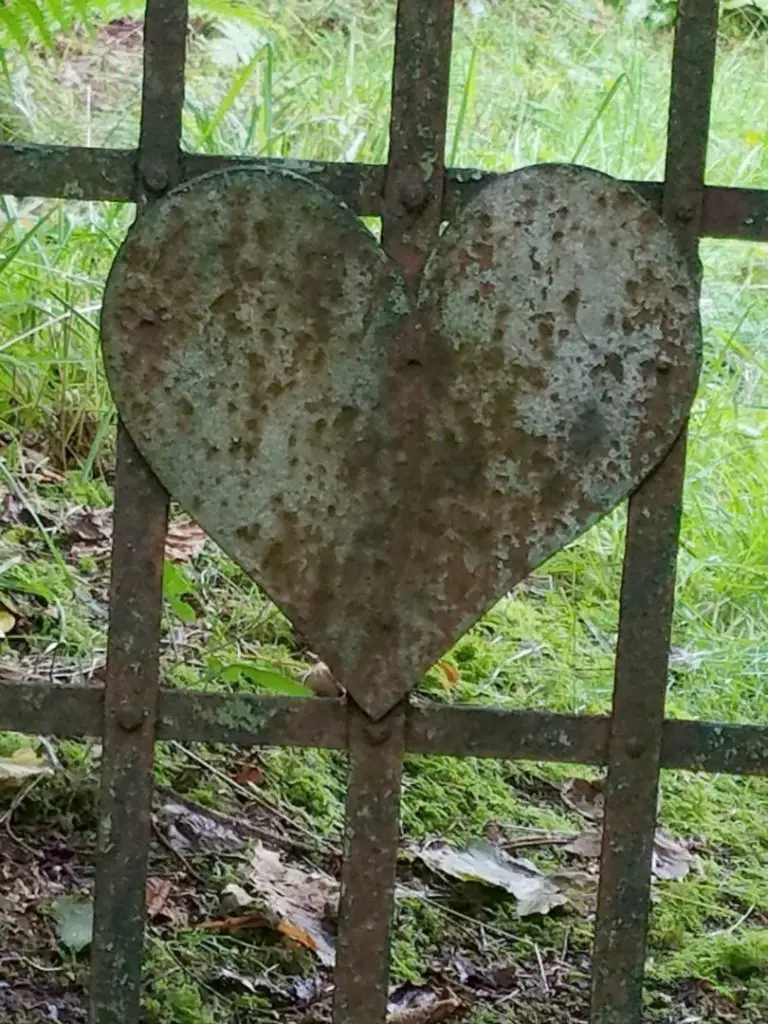 Choosing a Tartan Scarf
The beauty of wearing a tartan scarf is that there is no wrong way to do so. The primary goal of a tartan is to show that you are a part of a group. This can be achieved in a variety of different forms— marriage, friendship, family, or even a fond memory. Additionally, you do not have to be Scottish to wear one. Choosing a tartan to wear with pride is one of the most authentic ways to connect with Scotland. The brand, Clans of Scotland, has scarves
available in over 170 different individual Clan Tartans
.
Discovering Tartans in Scotland
Once you begin learning about tartans, it is amazing how you begin to find them integrated into everyday life around Scotland. The importance of the colors and patterns becomes relevant as you move from region to region. For example, during our visit to Mount Stuart, our guide wore the Stuart of Bute Tartan on his kilt. We also saw the tartan worn by members of the family in paintings and portraits.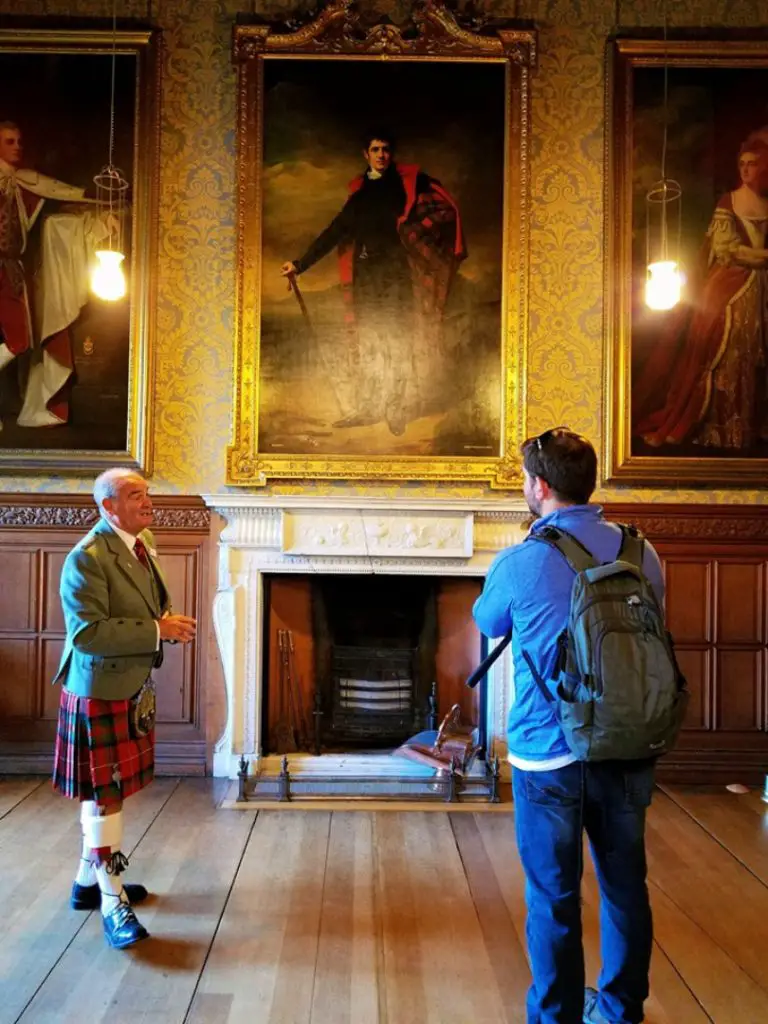 Thank you, Harry, for the tartan scarf and for surprising me with the most thoughtful anniversary present to celebrate 14 wonderful years together.