There are so many things to do in Lake Havasu City and the surrounding area that it may seem overwhelming at first. After all, with all of the variety in attractions, where does a first-time visitor start—renting a boat, sunbathing on the beach, hiking through desert terrain, or spotting wildlife in an off-road vehicle? Luckily, Lake Havasu City is America's playground and there are a ton of fun things to see and do!
Many first-time visitors don't realize, that in 1971 one of the bridges that traversed the River Thames in England was reconstructed in Lake Havasu City. In 1963, the founder of the town, Peter P. McCulloch purchased 26 square miles of desert for about $1.25 million. To attract potential residents to the new settlement, McCulloch put together the cockamamie (but brilliant) idea to reassemble the bridge in Lake Havasu City, and the rest is history.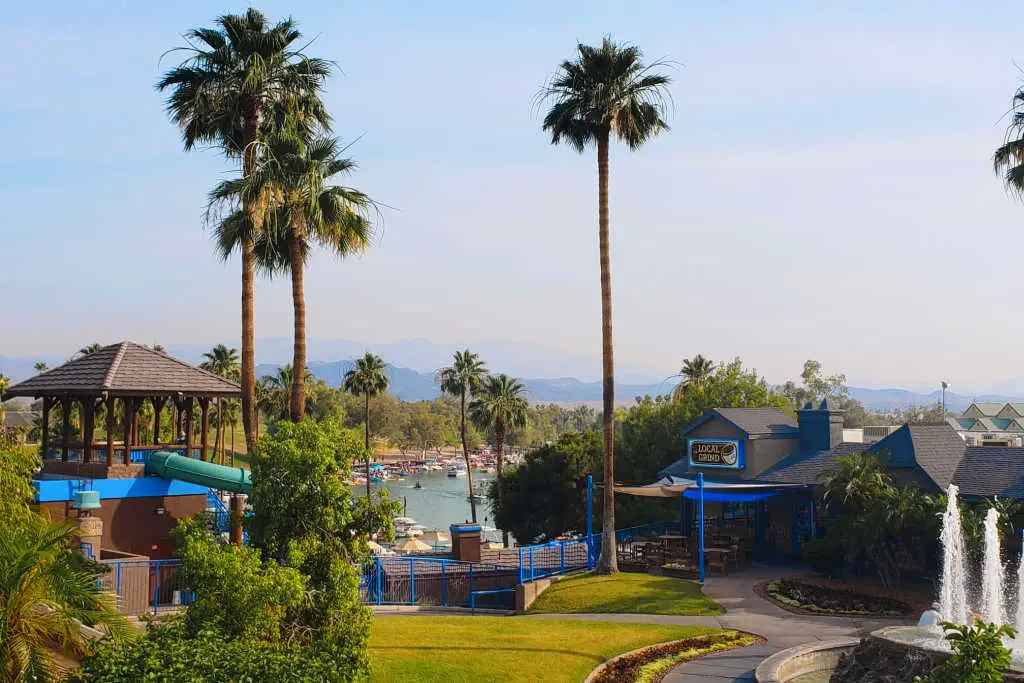 Located in a remote location on Arizona's "West Coast," Lake Havasu City is a stunning destination to vacation. With the closest major city being Las Vegas, a 2½ drive away, a visit to Lake Havasu feels like an escape from the everyday. No worries, the city has all of the creature comforts one would expect from a significant holiday hub.
Must Read: 3 Best Lake Havasu Hotels by Budget – These Are Nice!
400 Miles of Coastline
It's here, with a landscape like nowhere else on earth, that a lovely city sits in the middle of the desert next to a pristine manmade body of water. Lake Havasu alone provides visitors with about 400 miles of coastline and up to 60 continuous miles of river and lake waterways from Parker Dam to Davis Dam. As a result, there are endless opportunities to enjoy both the lake and the hinterland, and the area is an ideal destination for water sports enthusiasts, nature lovers, and history buffs.
Best Things To Do in Lake Havasu City
Visitors to Lake Havasu City will be greeted by white sandy beaches, cheerful palm trees, and golden-copper desert mountains. Behind every turn is fun and adventure. Below are the 20 best things to do in Lake Havasu City.
1. Walk Across London Bridge
London Bridge, as it's known today, spans the Bridgewater Channel and is topped with the original lampposts, made from the seized and melted cannons of Napoleon Bonaparte's army. Another interesting fact is that the bridge, while in London, was used as a gallow.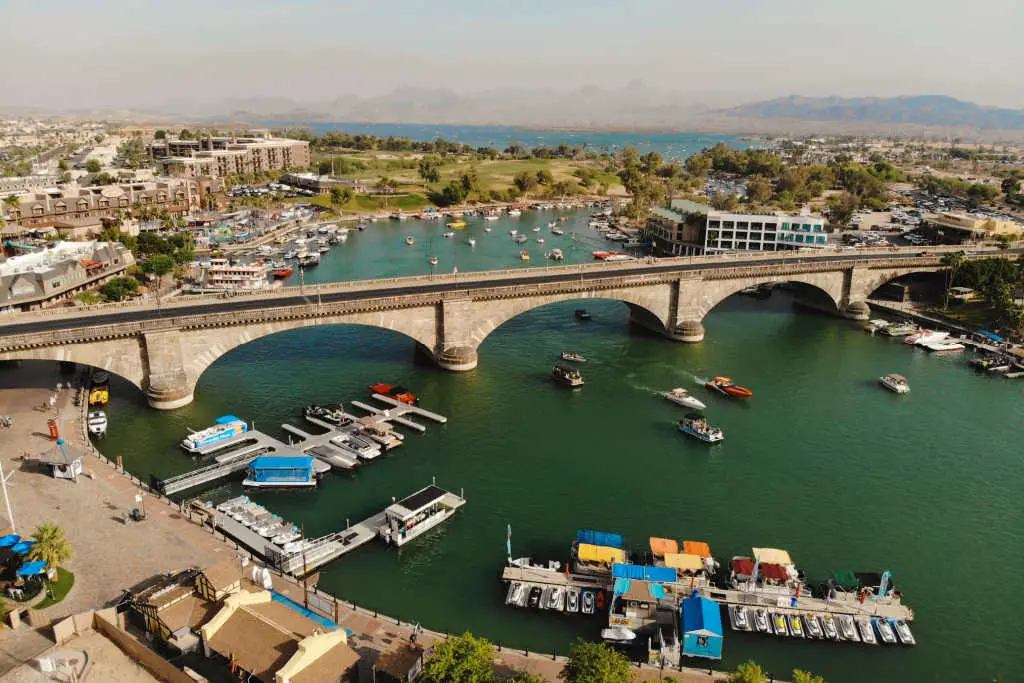 London Bridge is by far the most iconic spot in Lake Havasu City. It's quite spectacular!
Best Walking Tour: London Bridge/English Village & Lunch Tour From Kingman or Bullhead City
2. Visit an Amazing Beach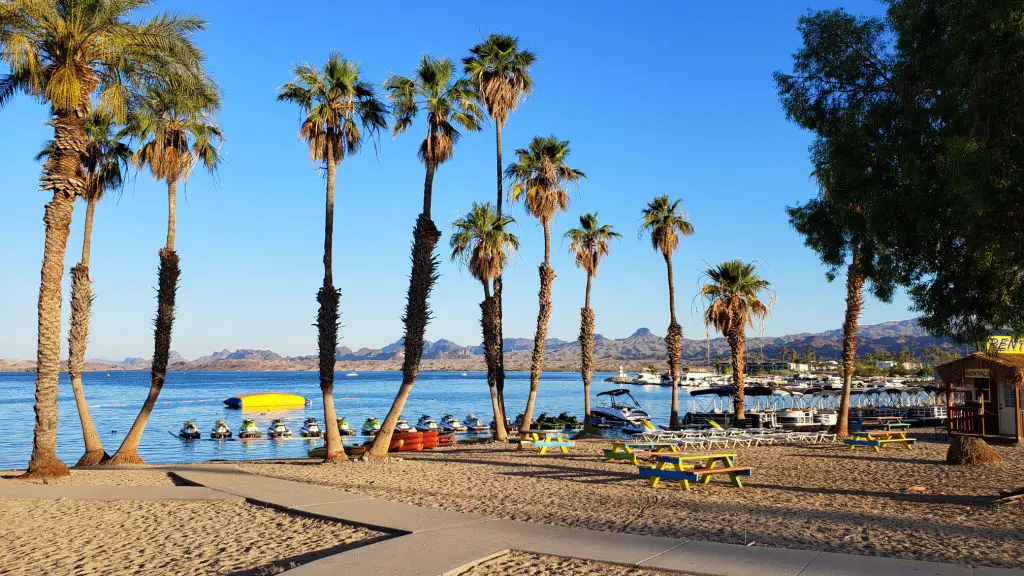 Most visitors to Lake Havasu City come for the beaches and the boating. Furthermore, the idyllic blue-green waters make for an amazing escape from the hot desert heat. Visit one of Lake Havasu's 11 best beaches or find a hidden spot on your own.
3. Hike Through SARA's Crack (Special Activities and Recreation Area)
With amazing hiking and mountain biking trails, a motor speedway, a motocross track, a shooting range, and rodeo grounds, SARA Park is the ultimate outdoor recreation area. Additionally, one of the highlights of the park is hiking through "SARA's Crack." It's one of the most brilliant slot canyons along the Lower Colorado River.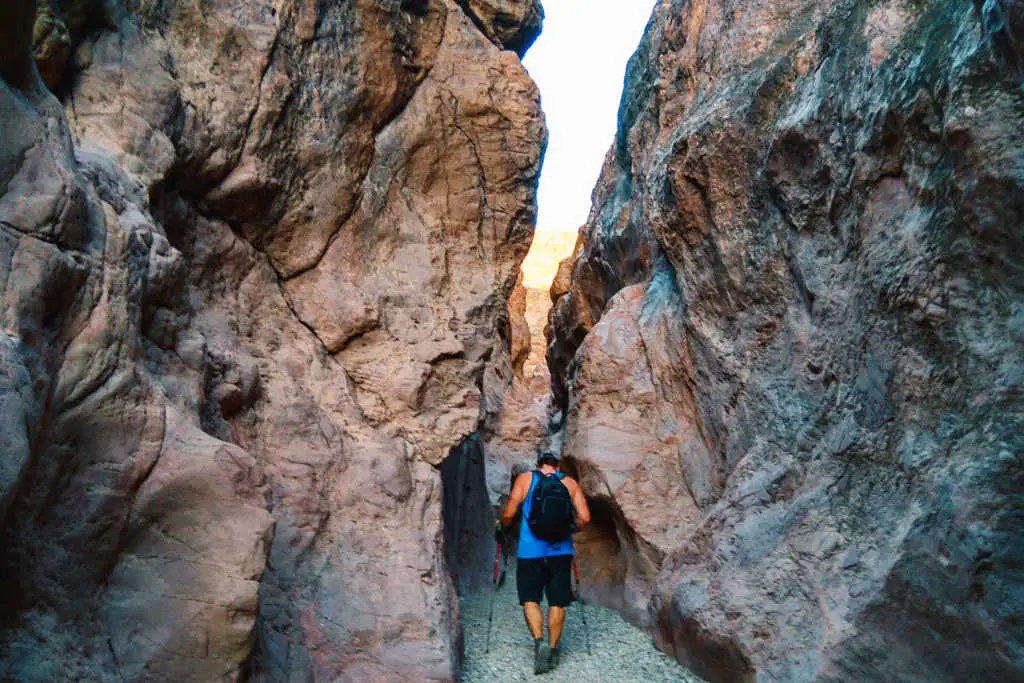 The 5-mile in-and-out hike ends next to Balance Rock, an interesting rock formation located in a lovely cove. In short, the views are epic and well worth the walk. Our tip; bring more water than you think, it's the desert.
4. Eat & Drink Local at SummeRay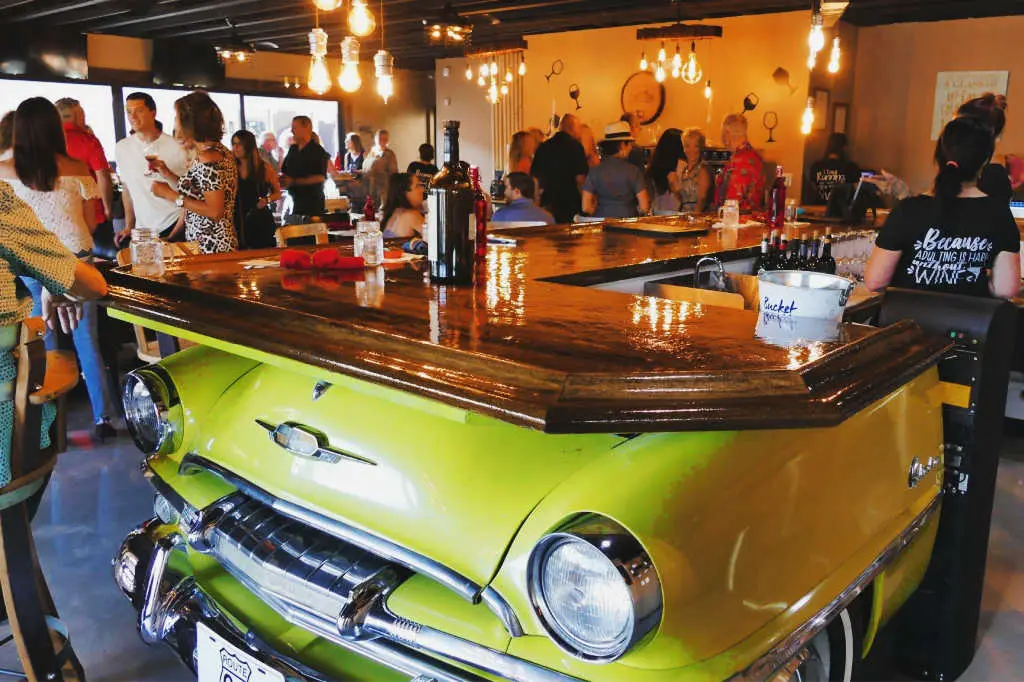 SummeRay Wine Bar & Local Eatery, on McCulloch Blvd in the downtown district, is one of Lake Havasu City's newest and most impressive dining options. Guests are welcomed to a unique indoor and outdoor environment, with creative culinary dishes, all in a fun atmosphere.
5. Wear a Funny T-Shirt and Go Fishing
It's no secret that Lake Havasu is one of the best destinations in the U.S. for freshwater fishing, and has amazing fishing spots. Moreover, the lake can be fished year-round for all kinds of fishing including largemouth and smallmouth bass, striped bass, bluegill, catfish, crappie, and redear sunfish.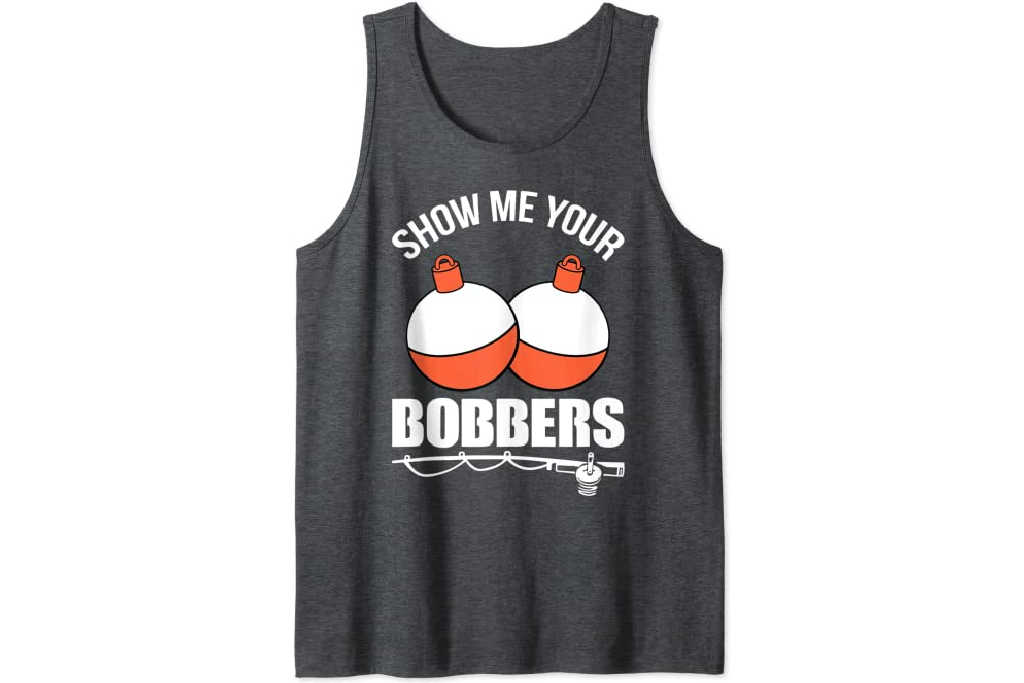 While out fishing, it may be a good idea to spice things up with a funny t-shirt. At the very least, you may make some new friends laugh!
6. Snap a picture next to One of Havasu's Murals
Around the city, many businesses have spiced up their facades with colorful murals and eye-catching street art. These fun backdrops make the perfect location to snap a pic for social media accounts.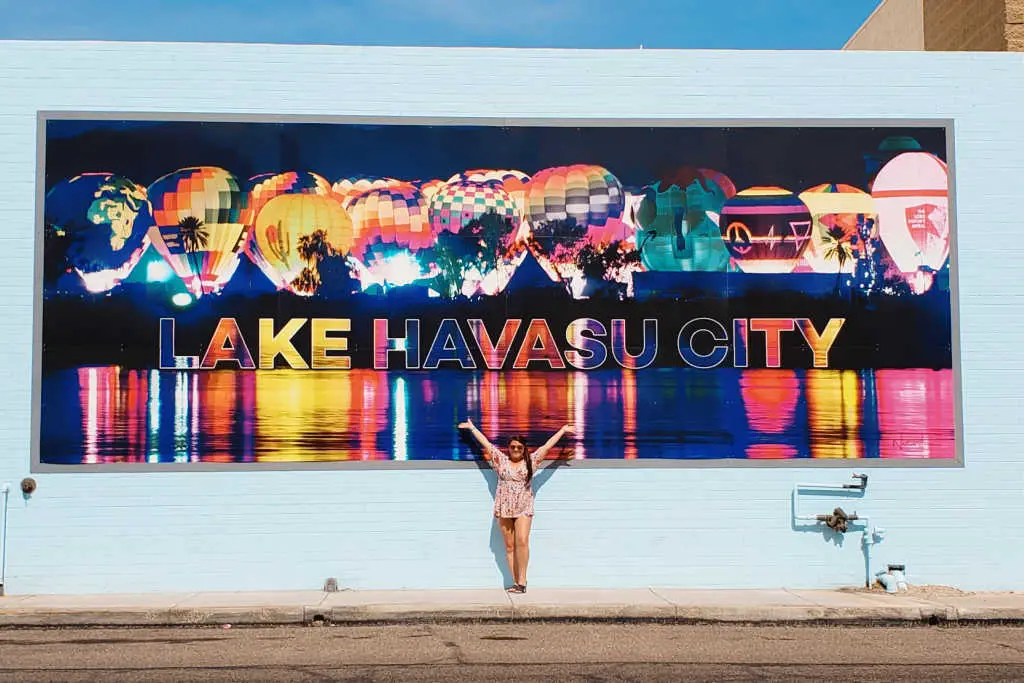 There are murals scattered throughout the city. However, one of the most famous is on the corner of Hwy. 95 and Mesquite Avenue. Additionally, it depicts the early days of Lake Havasu and Route 66.
7. Embrace Your Wild Side Driving Through the Desert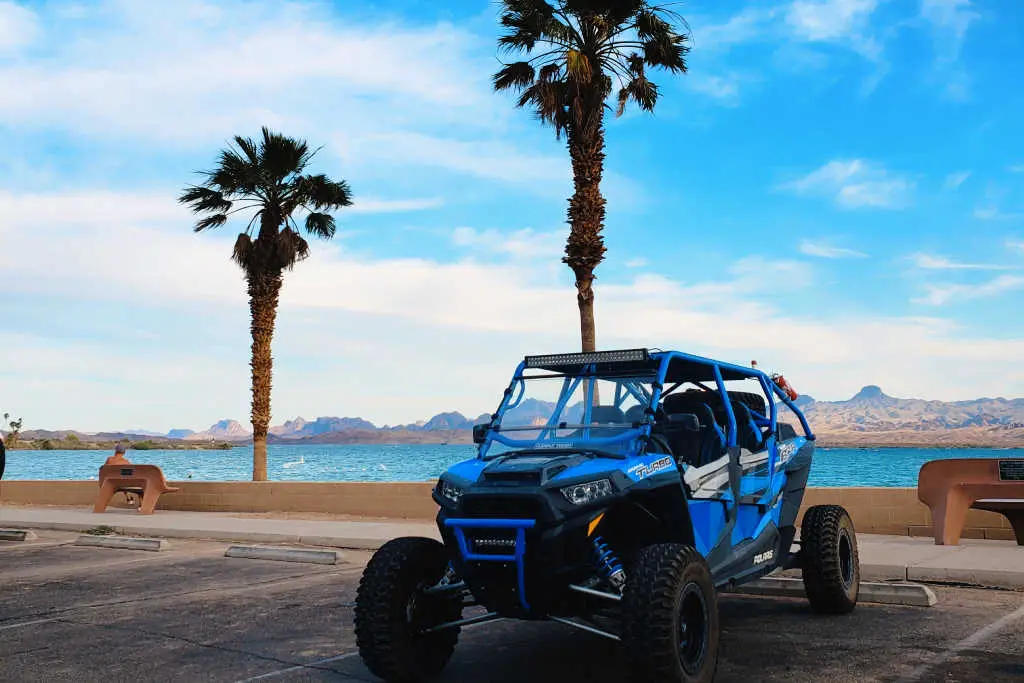 Bring your ATV/UTV or rent one and enjoy the ultimate desert adventure excursion. In short, Lake Havasu City is surrounded by thousands of acres of open desert with hills, canyons, and dunes. As a result, the city is the mecca for off-roading.
8. Get Out on the Water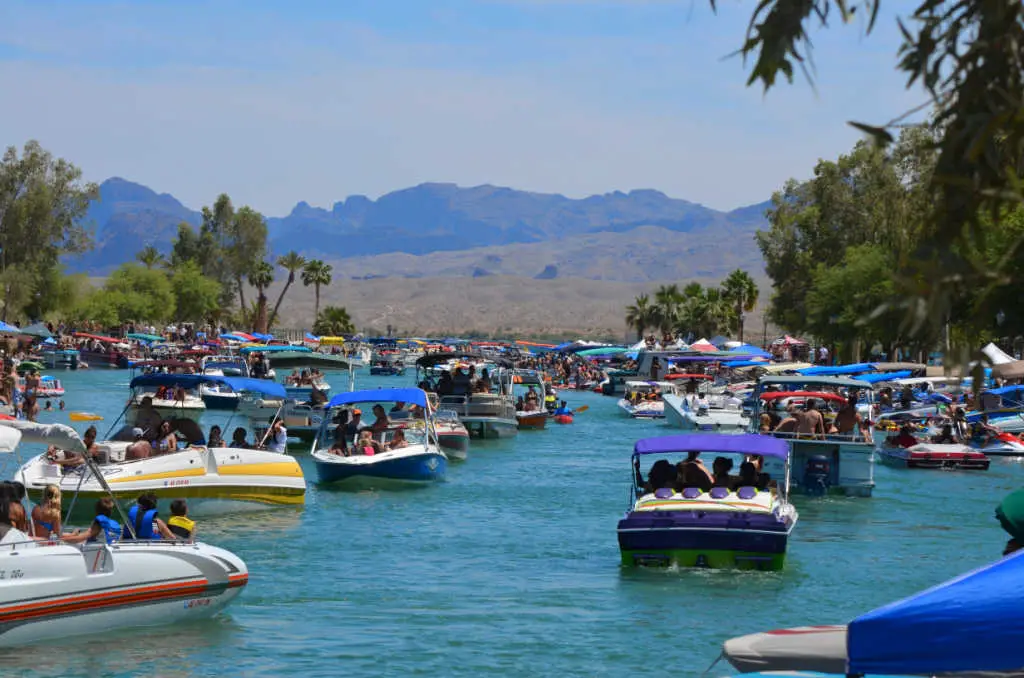 From bringing your boat to renting one, there are countless ways to get out on Lake Havasu and enjoy life. Some of the most unique ways to traverse the water include Rubba Duck Safari, flyboarding, Cruisin Tikis, jetfoil-ing, kayaking, stand-up paddle boarding, and jet skis.
9. Hit a Hole-in-One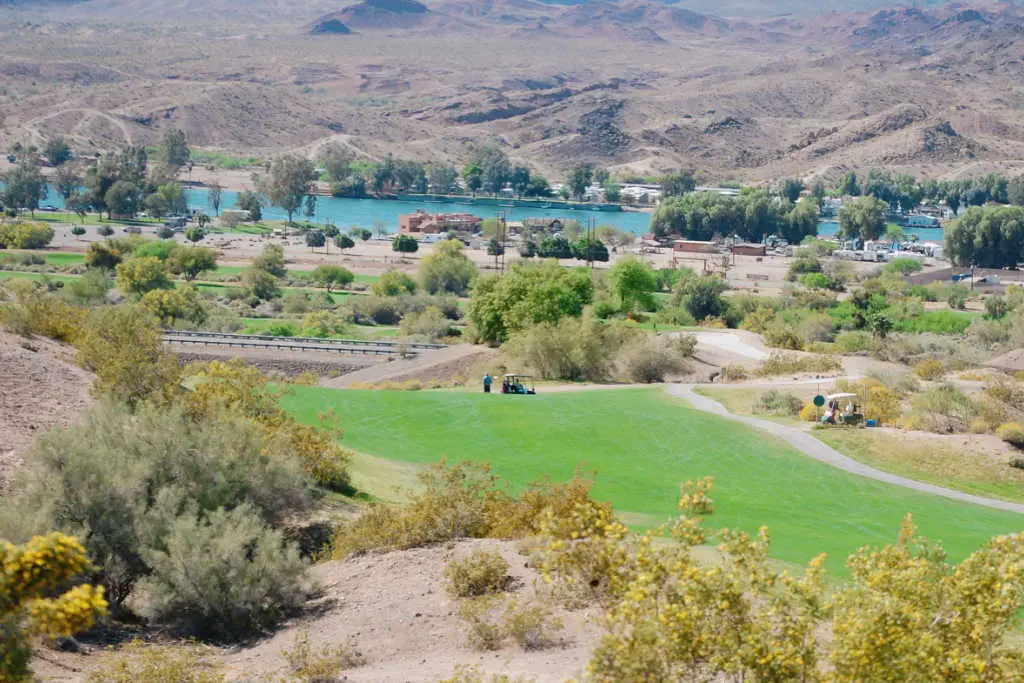 Lake Havasu City's desert location is becoming an increasingly popular option for vacationers looking to combine a beach vacation with playing golf. Currently, there are four public courses with The Refuge Golf & Country Club being considered the best and the Bridgewater Links Golf Course the most affordable. However, those looking for the ultimate experience may want to head a few miles down the road to Emerald Canyon Golf Course in Parker.
10. Enjoy Andy's Flavored Moonshines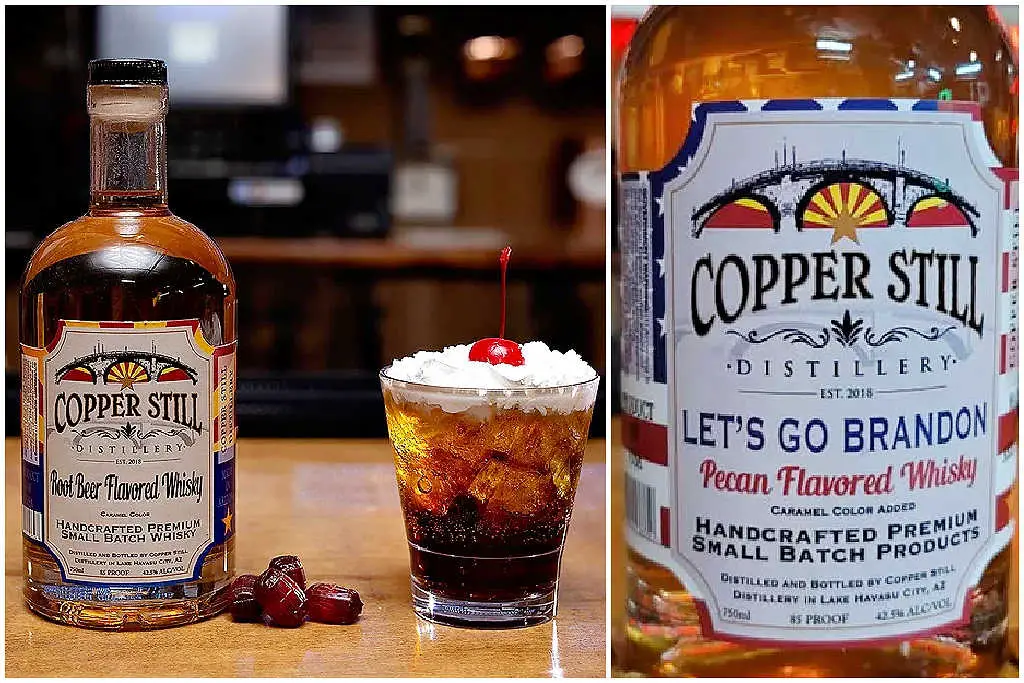 Located just down the street from Lake Havasu State Park, the Copper Still Distillery serves up some of the area's best-flavored moonshines. Andy, the head distiller whips up some creative flavors including chocolate, root beer, and peanut butter. However, our favorite is the pecan—the label is so right on!
11. Journey Through Bill Williams River National Wildlife Refuge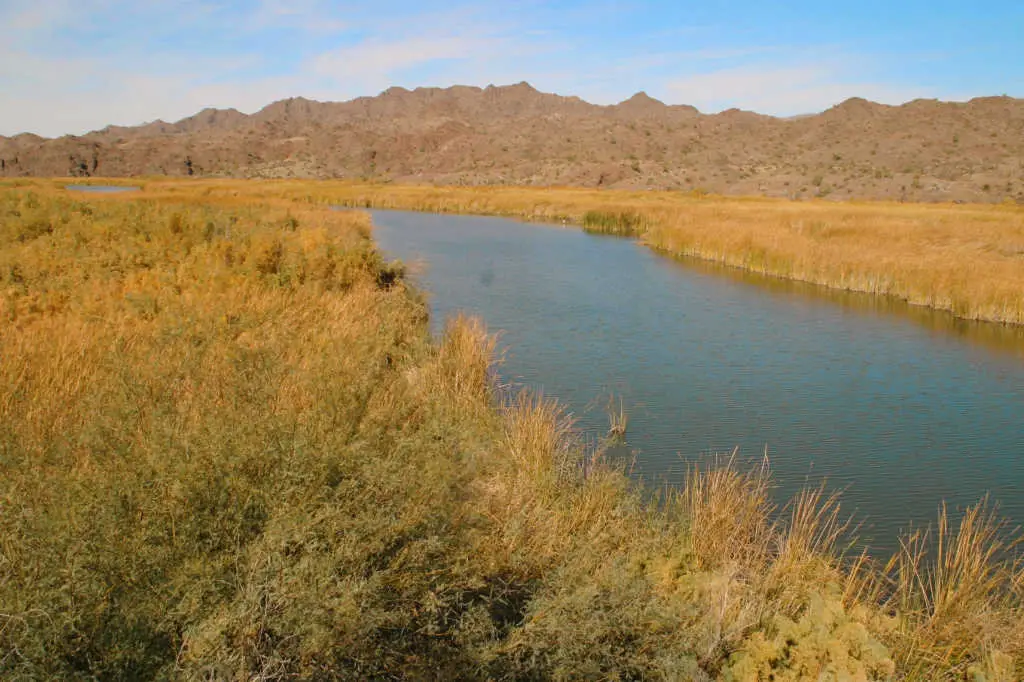 The Bill Williams River National Wildlife Refuge, near Parker, is 6,100 acres of birdwatching paradise. Designated as an Audubon Society Globally Significant Important Bird Area, the park provides visitors with the opportunity to see what the area would have looked like hundreds of years ago. Finally, the birding is exceptional—rare visitors include the southwestern willow flycatcher, the Nutting's Flycatcher, the yellow-billed cuckoo, and more.
12. Hop On a Hot Air Balloon Ride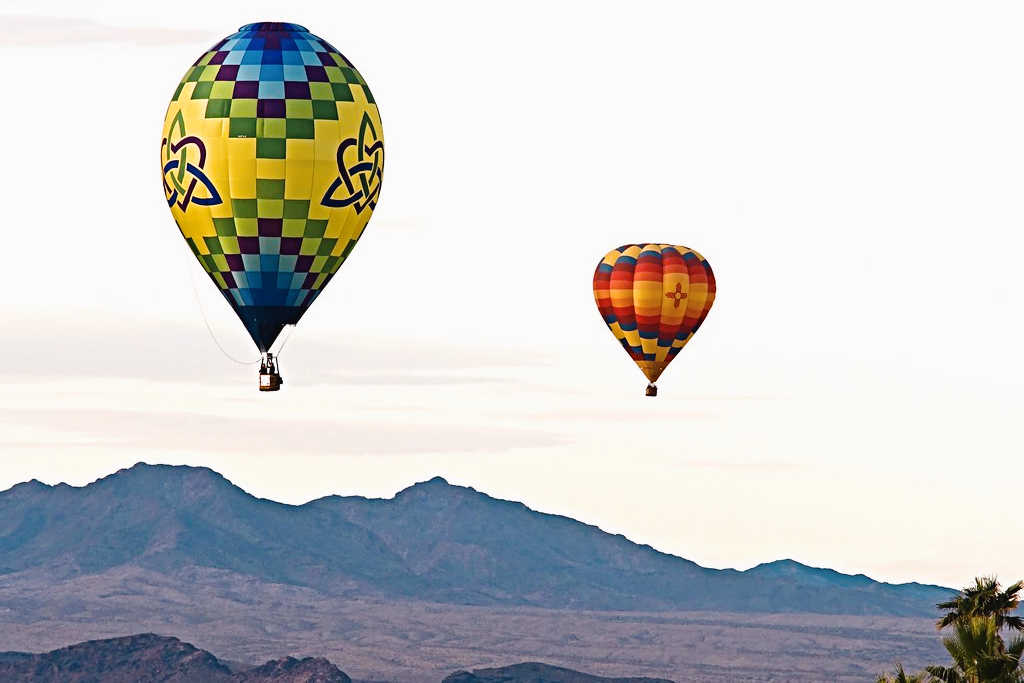 Wintertime in Lake Havasu City is the ideal season for going on a hot air balloon ride. Also, the air tends to be cooler and calmer. In fact, it's become so popular that the city holds an annual hot-air balloon festival in mid-January. For an unforgettable, once-in-a-lifetime experience make a reservation with one of Havasu's best pilots.
13. Play a Round of Disc Golf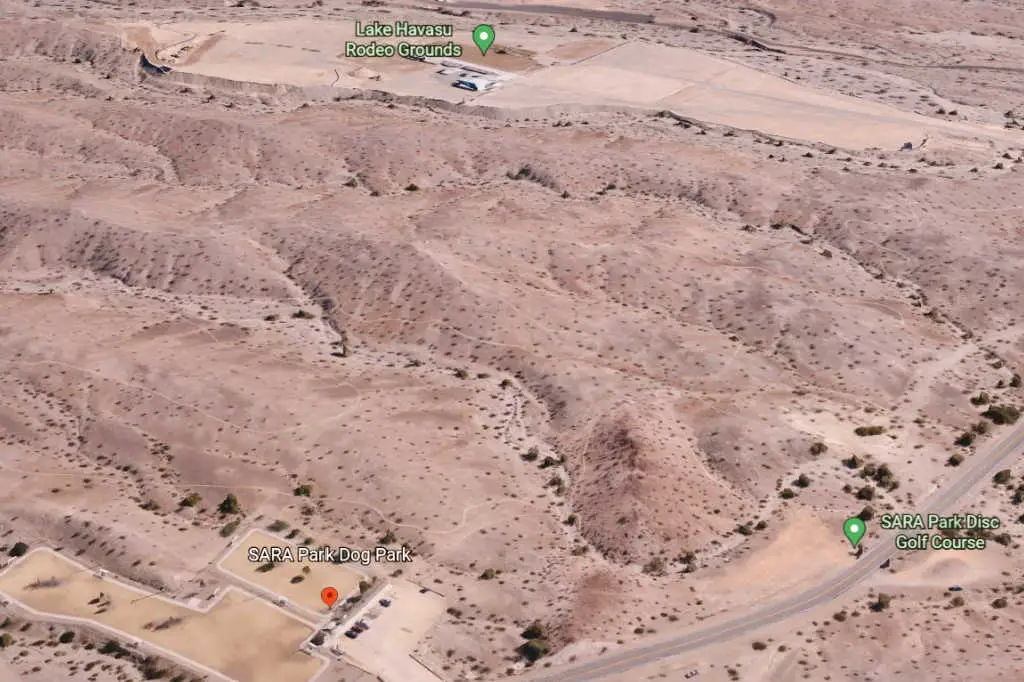 One of the best disc golf courses in the country resides in SARA Park. The 18-hole rocky desert course features stunning views, tons of elevation changes, a variety of shot shapes, and exposed rugged terrain. Also, there's a much less challenging 9-hole course in Grand Island Park.
14. Get Lucky at the Havasu Landing Casino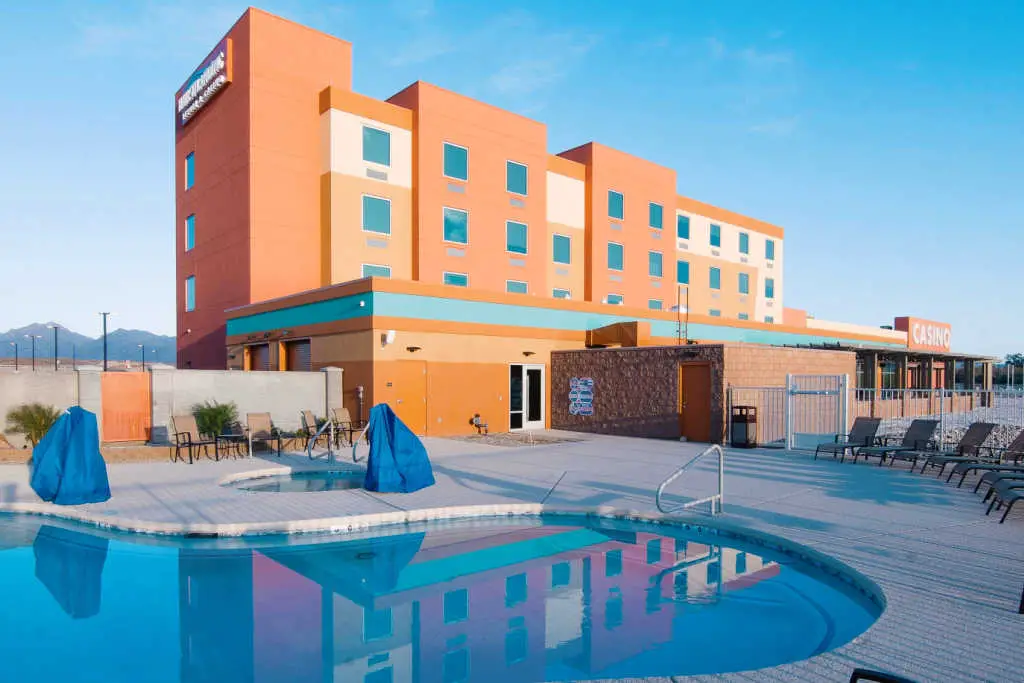 Positioned on the other side of the lake in California, the Havasu Landing Casino sits just across the lake and is the ideal location for travelers looking for a modern hotel with gaming. Also, a $4 roundtrip ferry runs hourly between the hotel and London Bridge. Also, this is easily one of the most budget-savvy ways to get out on the water!
15. Find an 80-foot Lizard in the Desert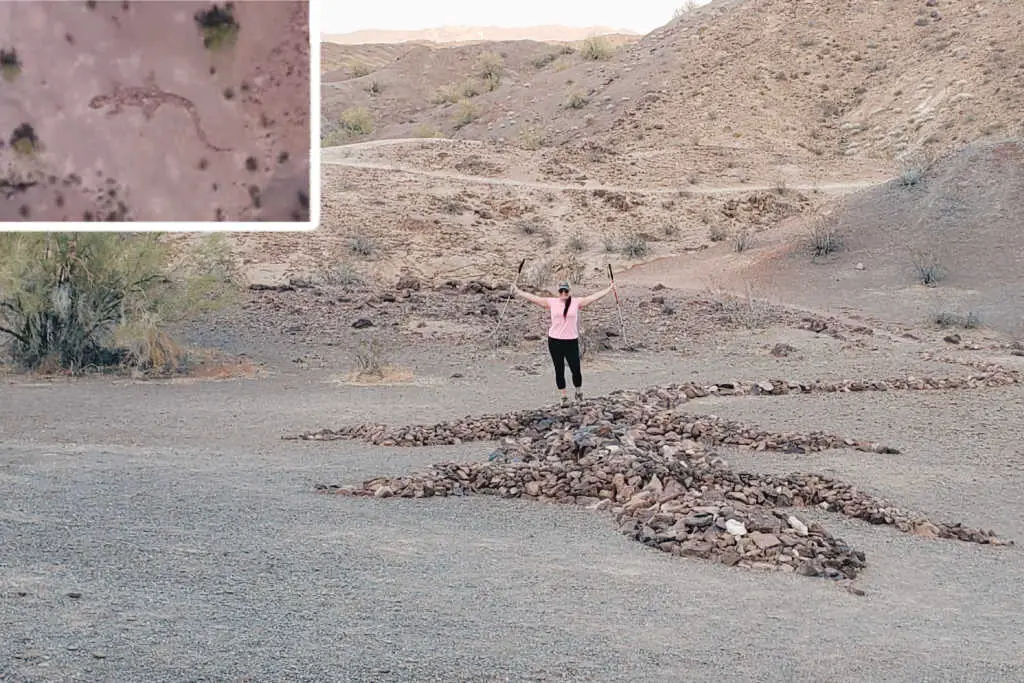 Head to SARA Park and hike the 4-mile-long Lizard Peek Trail (aka Picnic Table Mountain Trail). Along the way, stop and see the 80-foot lizard made of rocks. In addition, it's only about a ½-mile to the lizard so you don't have to hike the whole trail.
16. Locate a Lighthouse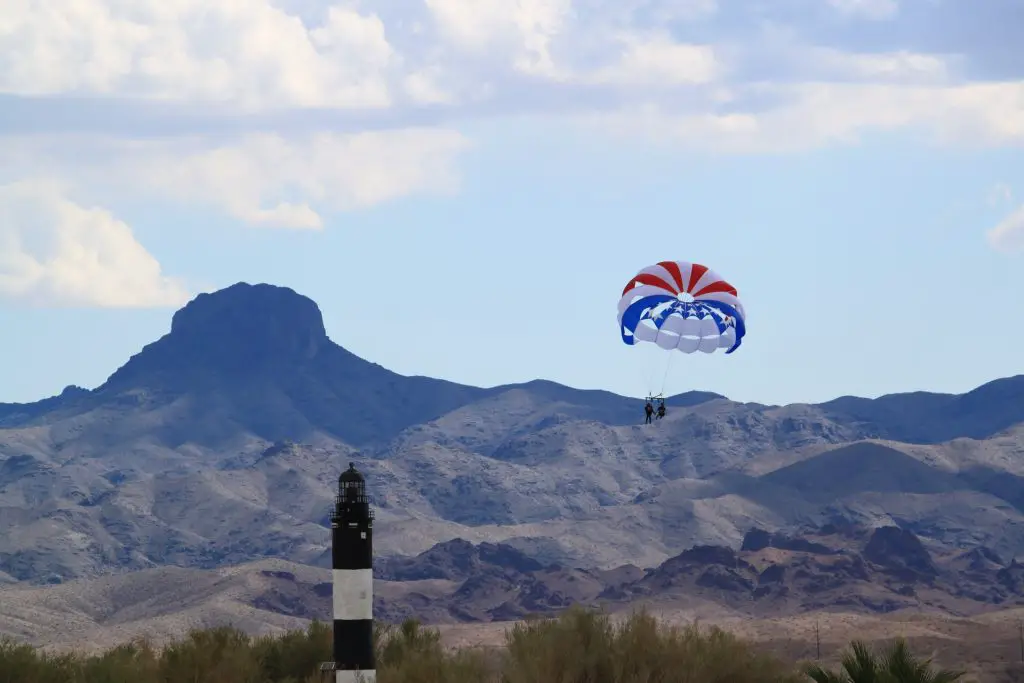 Lake Havasu's stunning coastline is decorated with 28 fully functional famous replica lighthouses from around the United States. Furthermore, these remarkable works of art were built and maintained by the local lighthouse club. Embrace the experience and see how many you can spot.
17. Tour the English Village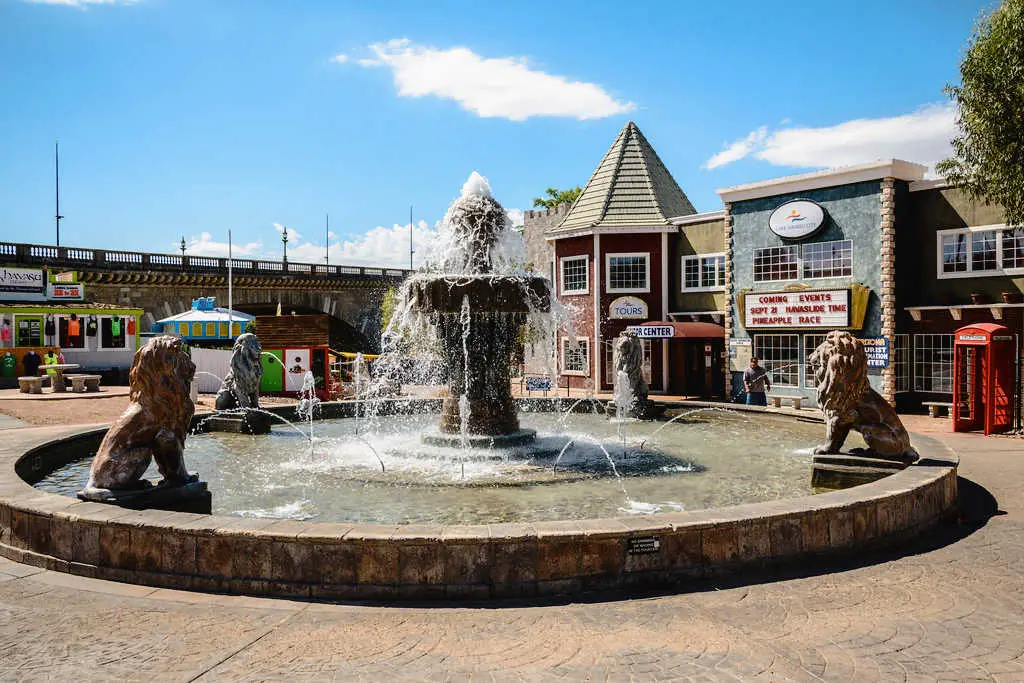 Back in 1971, someone came up with the adorable idea of creating an imitation English village next to London Bridge. Of course, it's evolved over the years. Today it's made up of several buildings with an English motif, a fountain, and lion statues—it even has its own red English telephone box.
18. Learn About the History of Lake Havasu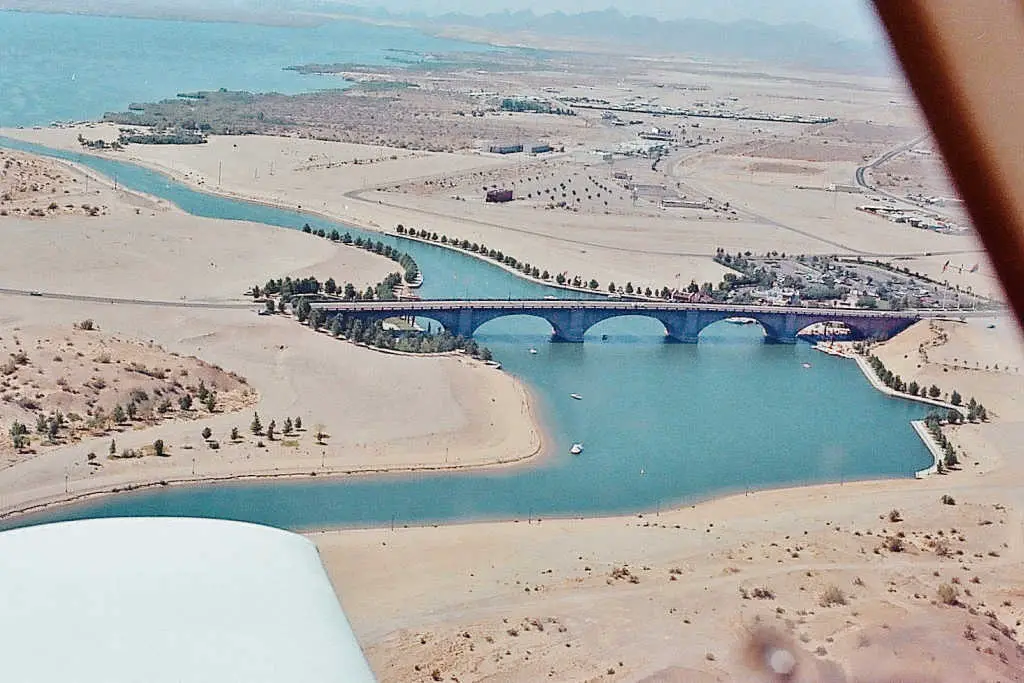 For many people, it may be hard to imagine Lake Havasu City before spring breakers, powerboats, and jet skis. However, back in 1971 when the London Bridge was reconstructed the entire area was an empty barren desert. In short, the Lake Havasu Museum of History will take you back in time and help you understand how the area transitioned from petroglyphs to a modern-day vacation hub.
19. Get Gnarly While Mountain Biking
Most travelers to Lake Havasu automatically associate the area with boating and fishing but the desert around the city is amazing. This is especially true for mountain biking enthusiasts.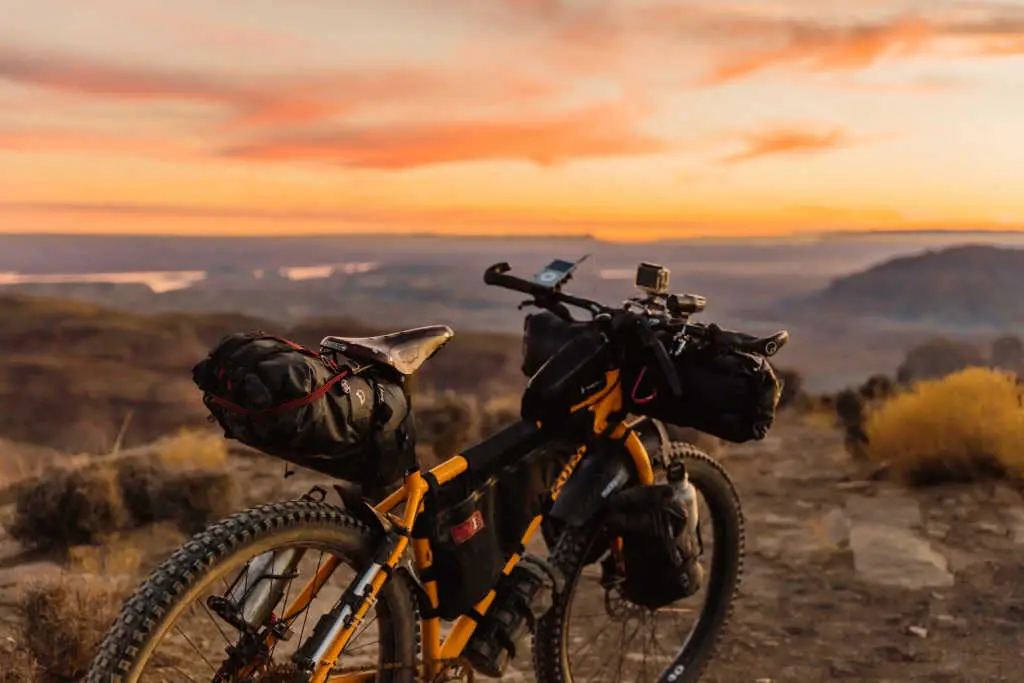 While there are tons of off-road trails throughout the region, SARA Park is one of the few places where motorized vehicles are not allowed, and the MTB trails are epic! As a result, the only things riders have to look out for are hikers and other riders—and wildlife of course.
20. SCUBA at Night Without the Fear of Jaws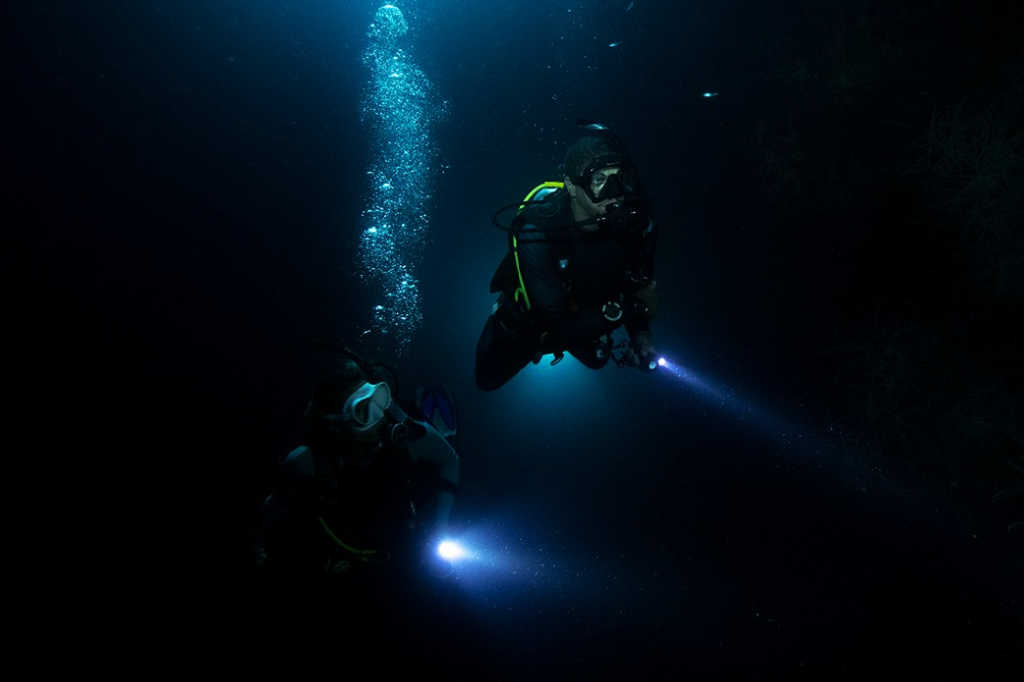 For numerous reasons, SCUBA diving can be an intimidating sport. However, Lake Havasu is the ideal location for divers looking to do their first night-time dive. Without the fear of jaws coming up behind them, divers can relax and enjoy an atmosphere like nowhere else on land.
There are countless things to do in Lake Havasu City and the surrounding area. Hopefully, this list of the top twenty provides a good place to start—now go and enjoy one of our favorite cities in the USA!
We Need Your Help
Did you find this article helpful? If so, bookmark it and when you're planning your next vacation click on any of the links below before finalizing reservations. You'll get the best price, we'll earn a small commission, and you'll help support future articles.
Thank you!
BEST TRAVEL SEARCH ENGINES
🏘️ Book Your Accommodation
We use Tripadvisor and Priceline's Express Deals to compare prices and reviews in advance and check availability
✈️ Book Your Flight in Advance
To find the cheapest flight options, you can use WayAway and Skyscanner to find the most suitable choice for you
🚗 Reserve Your Rental Car
Use DiscoverCars and Skyscanner to compare prices and view the largest selection of vehicles