Thinking of hiking the deadly Tatra mountains in Poland? This region of Poland is an adventurer's dream with gorgeous, mountainous scenery and miles of hiking trails all easily accessible right from your own front door. This is where we go in our travel daydreams, to the best hikes from Zakopane.
Best Hikes From Zakopane
It is not easy to describe these wild, mountain peaks. Nor is it easy to describe the sound of a mountain stream or the smell of fresh, forest air. This is a place to come to clear your mind and awaken the body.
Since it can't be described, it must be experienced. The Polish Tatra Mountains offer some world-class hiking trails all quite accessible to Zakopane's city center. In fact, most trailheads can be reached quite quickly from your own front door.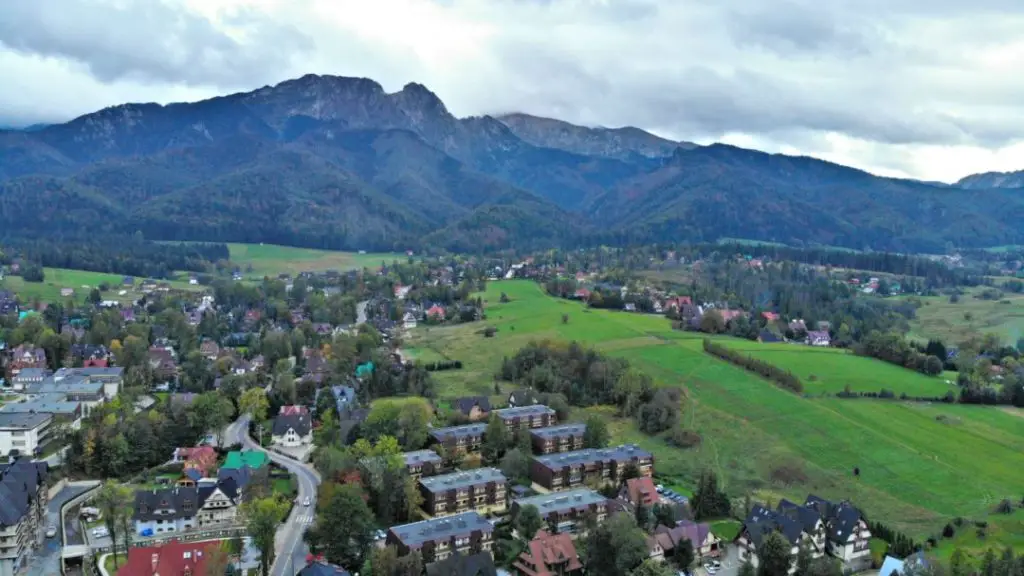 Poland's Deadly Hiking Trails
The beauty of hiking in Zakopane, Poland is that it offers a range of experiences; easy hikes for the beginning hiker to extreme treks for the adrenaline junkie. Due to the ease of reaching difficult terrain, many hikers find themselves in dangerous situations that they aren't ready to handle.
In fact, there are memes all over Slavic social media pages that poke fun at the tourists in socks and sandals who try to scale the Tatra's icy rugged mountain tops.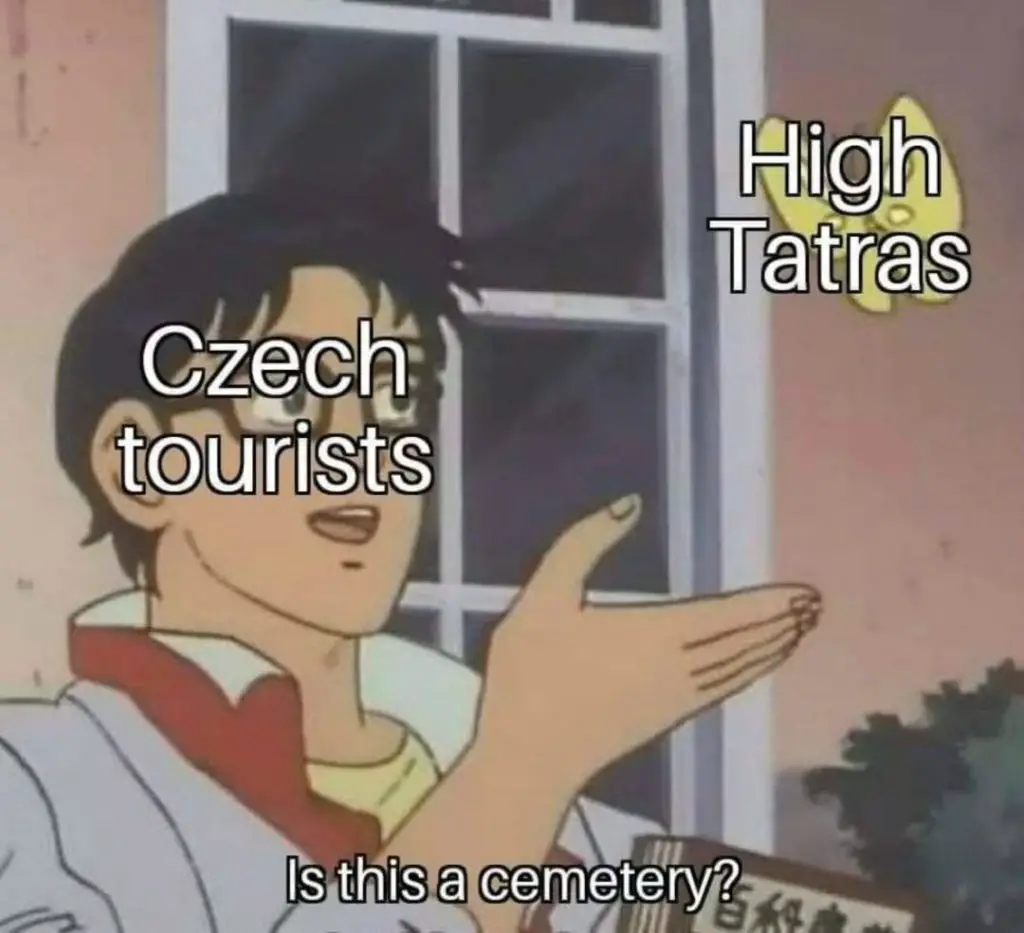 It's important to realize that these peaks can be dangerous and sometimes deadly. Most injuries occur from slips and fall because ice often remains on mountain peaks during most of the hiking season.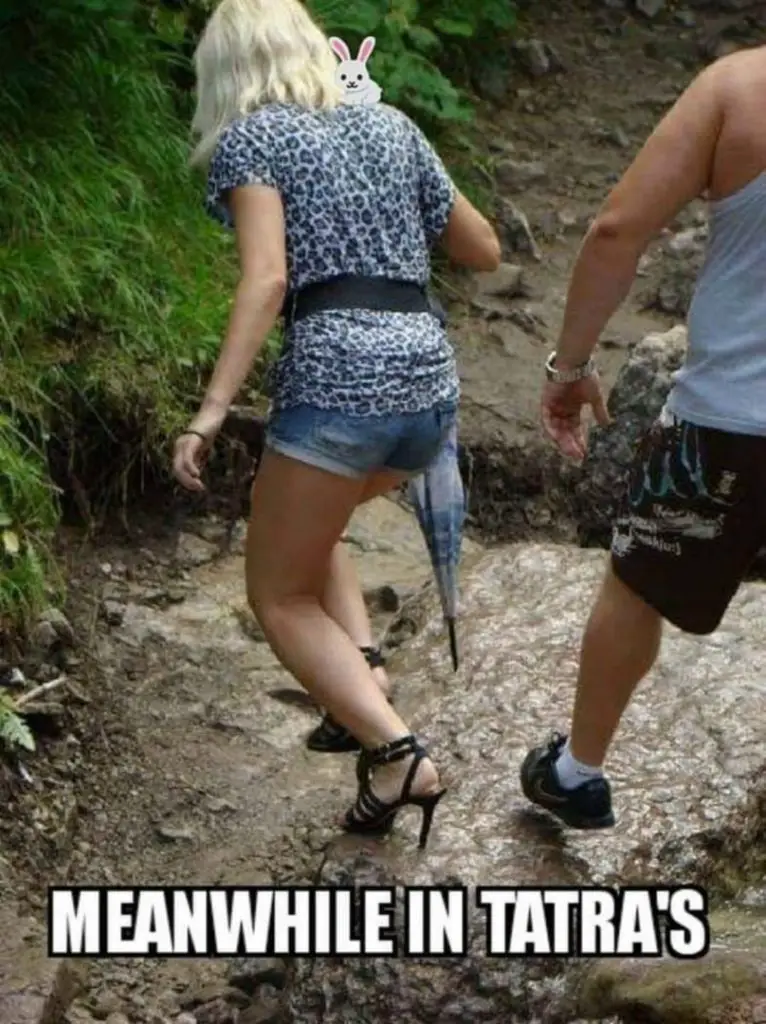 Most recent documented statistics indicate that most injuries (about 80 percent) are from those of Slavic descent; Slovaks, followed by Czechs and Poles. In 2014, twenty deaths occurred in the Tatras. Although injuries can occur on any trail, Orla Perć (Eagle's Path) is probably the most dangerous and deadly. There are reports that over 100 people have perished from slipping, falling, or getting lost on the route.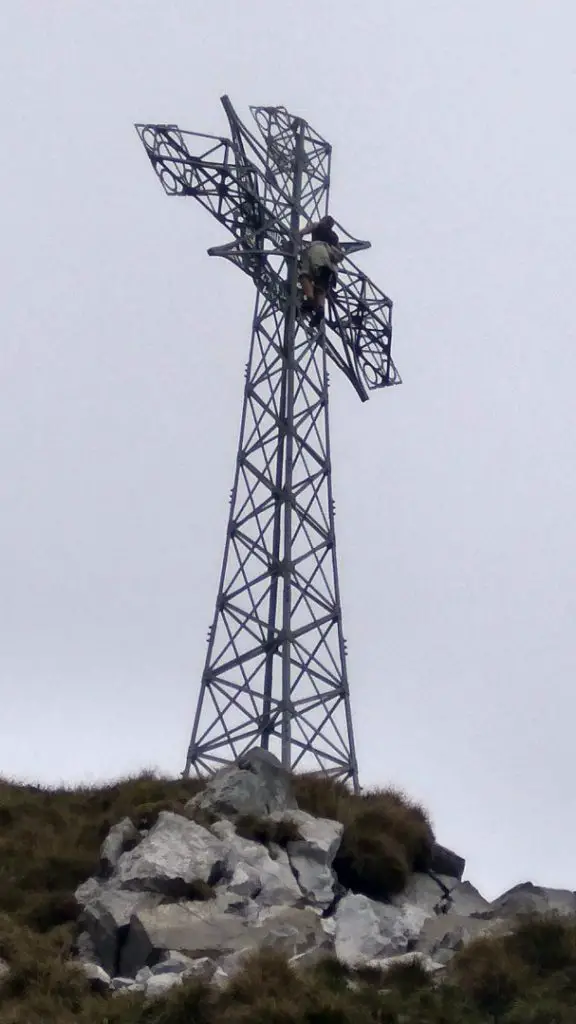 Best Accommodations in Zakopane
We stayed both in the center of Zakopane and on the south side of Zakopane, just outside the city center in a newly constructed apartment building. The center of town is great for enjoying the charming atmosphere, especially if you're a lover of Polish food and beer. While the southern outskirts are ideal for hiking through the mountains right from your front door.
In the city center, we stayed one night at the Aries Hotel & Spa, which was wonderful. It feels like you're staying in a 5-star Aspen resort, it's that impressive. However, if you decide not to stay there, it's worth taking five minutes to tour it, especially if you're looking for a fun photo!
Other nice hotel accommodation options include:
Budget: Willa Iskra (breakfast buffet) or Leśny Dworek (kitchenettes)
Mid-Range: Magnat Inn (beautifully furnished) or Grand Hotel Stamary (nice amenities)
Luxury: Aparthotel Cristina (hot tub) or Nosalowy Park Hotel & Spa or Bachleda Residence (impressive!)
In regards to the apartment we stayed at, it was clean, quiet, and priced around USD 60 per night. We appreciated the location of the apartment building. It was within walking distance from both the city center and many of the main trailheads, making it easily accessible to the best hikes in Zakopane.
Unfortunately, it's no longer listed. However, it is located in this building. If you are seeking out an apartment rental in Zakopane, we've found that booking.com has a large selection to choose from.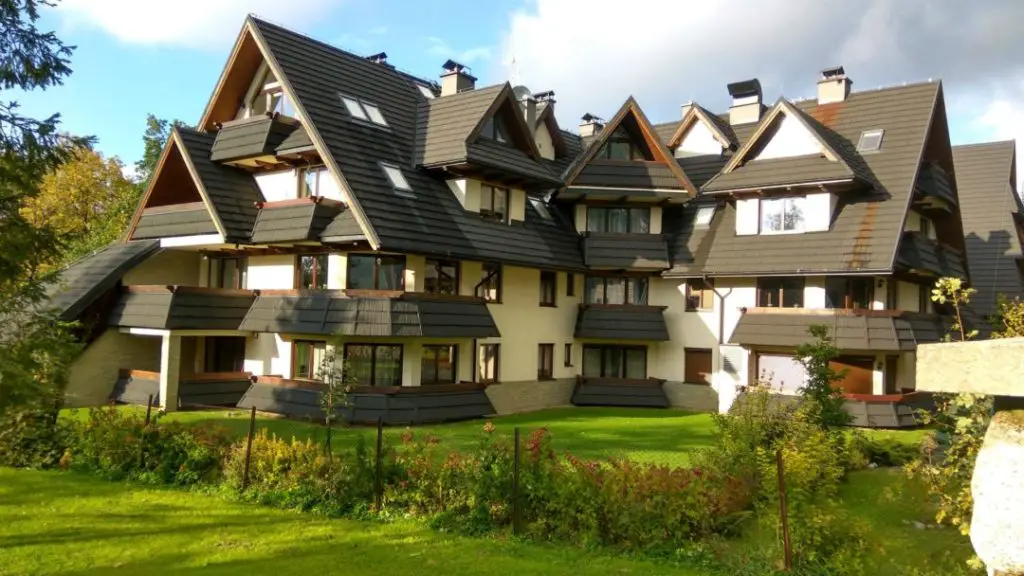 Hiking Giewont > Best Hikes From Zakopane
One of Zakopane's most popular hikes is Giewont. It has some of the most recognizable peaks of the Tatra Mountains. This section of the mountain chain is not famous for its height, but rather for its shape. From afar, the range resembles a sleeping giant.
The cross at the top of Giewont can make the hiking experience feel more like a holy pilgrimage. In fact, we observed hikers who were treating it as such by traversing the rocky path with bare feet. Also, if a self-guided tour makes you a bit nervous, there's always the option to take a guided walking tour, which is nice.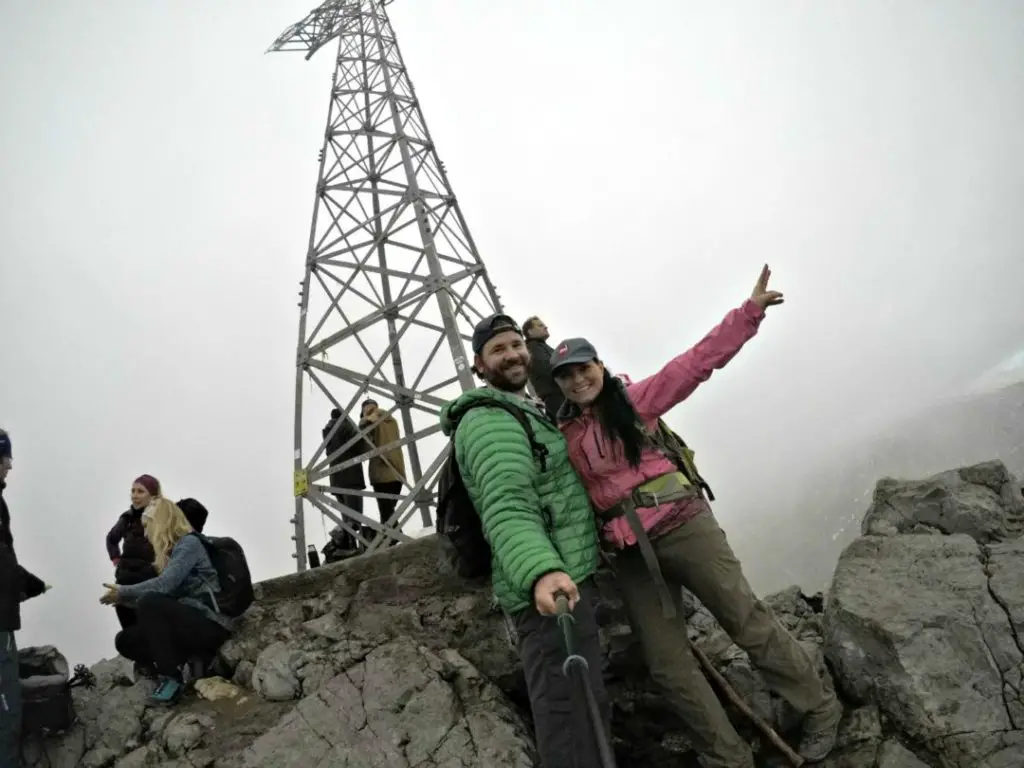 Most folks would agree that if you are going to do a day hike in Zakopane, this is one of the best. However, hiking Giewont during the winter months can almost be considered suicidal. Sheer cliffs and icy paths make for a very deadly combination. In the summer, the route is so packed with tourists that the line to reach the summit may take hours. This makes narrow trails dangerously crowded.
It's best to come during the shoulder seasons when the experience will be more enjoyable. We visited from late September through early October and were surprised at how many folks were still out on the popular trails.
Mount Giewont Hike > What to Expect
For the slow to the average hiker, the trek up to Giewont's peak and back down may take around 6 to 8 hours. We began our walk from our accommodation in Zakopane. From door to door, it took us about eight hours in total. Keep in mind that we stopped several times and took additional time to soak in the views and experience!
The route begins in the Polish countryside which quickly winds through lush meadows. Here you'll pass the first hikers' lodge where there are bathrooms, a bar, and a restaurant. (They charge for non-patrons to use the toilets.)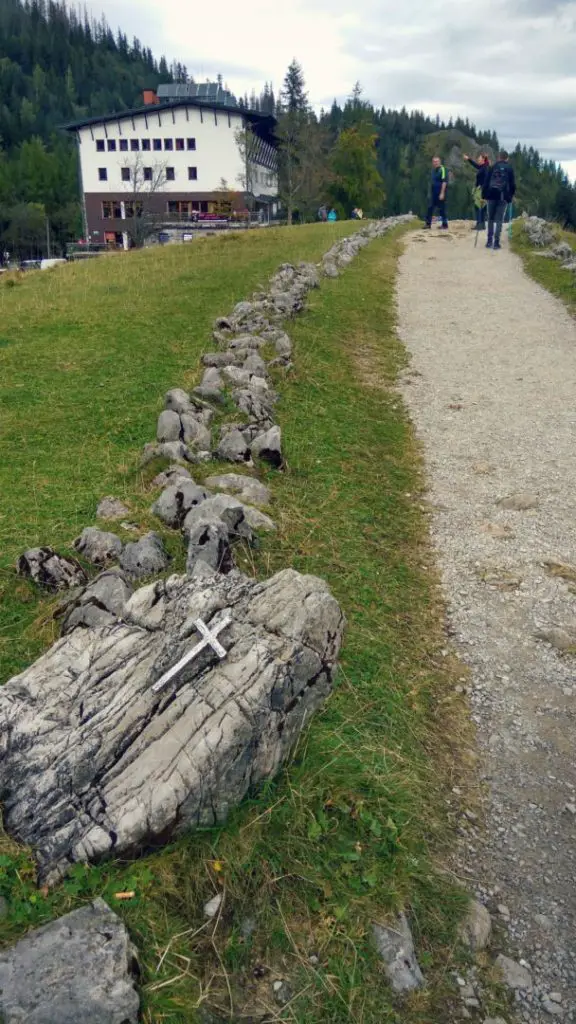 Next, the trail moves through the forest and trees.
Before you start the stair-like climb toward the summit, you'll pass another hikers' hut where you can stop to use the bathroom (no charge) or stop for a cool drink and a bite to eat. This is a good stop for a lunch break.
For the most part, climbing toward the summit is fairly straightforward. The problem arises when you get closer to the top. The approach to the peak is quite difficult and can be scary when slippery.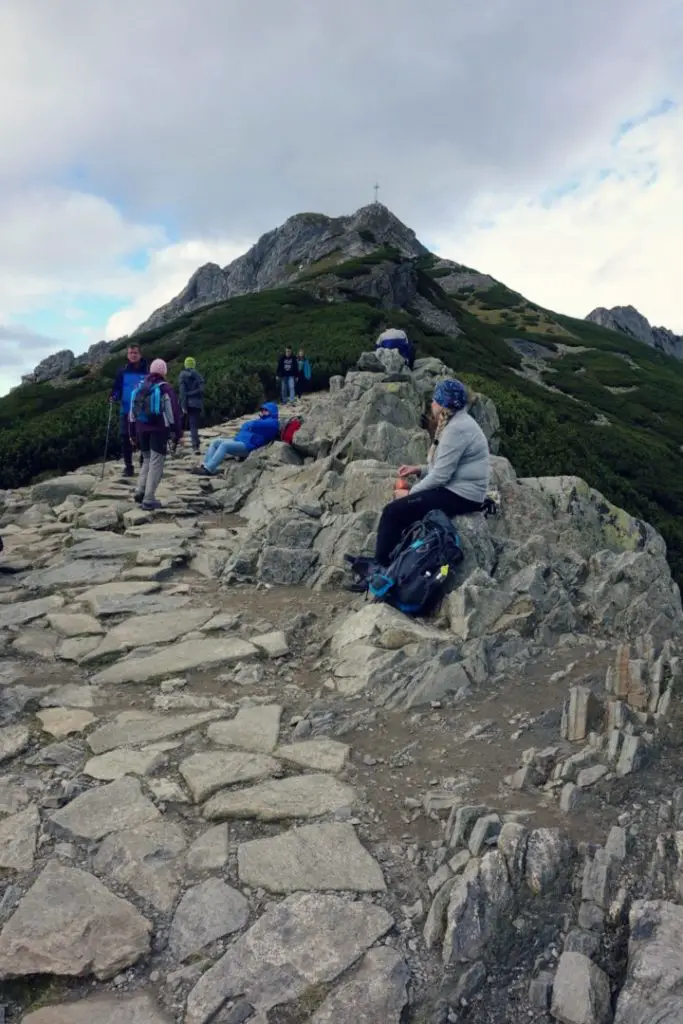 The route to the peak is composed of a one-way path with chains hammered into the rocks. Although unlikely, if someone approaches you in the opposite direction, it can be quite the scramble to pass.
However, most people stick to the established route by climbing up one side (seen below) and climbing down on the other. In high season, aggressive hikers may cause a feeling of needing to rush with so many people behind you waiting.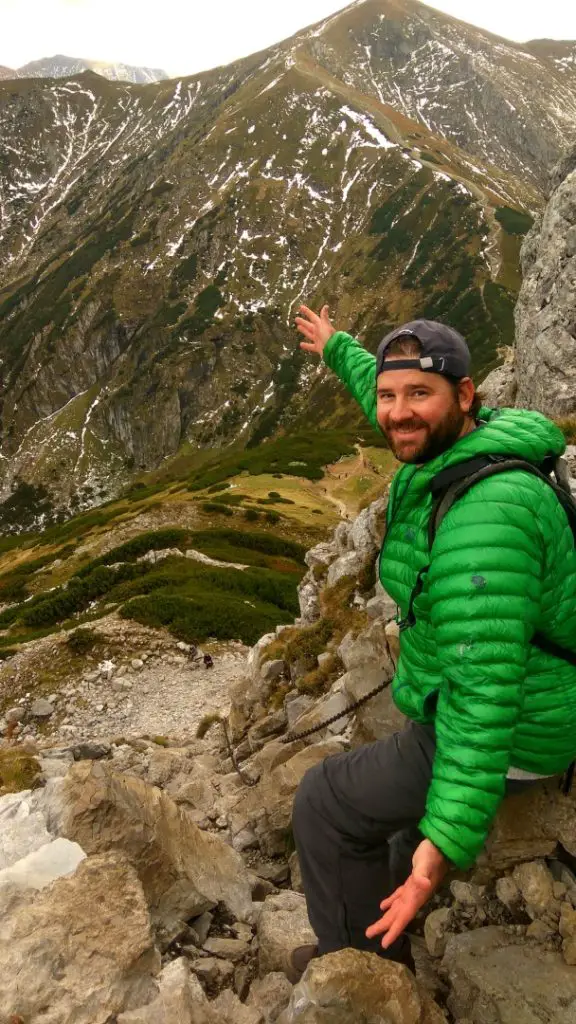 What's It Like to Hike to Giewont's Summit
The Route Up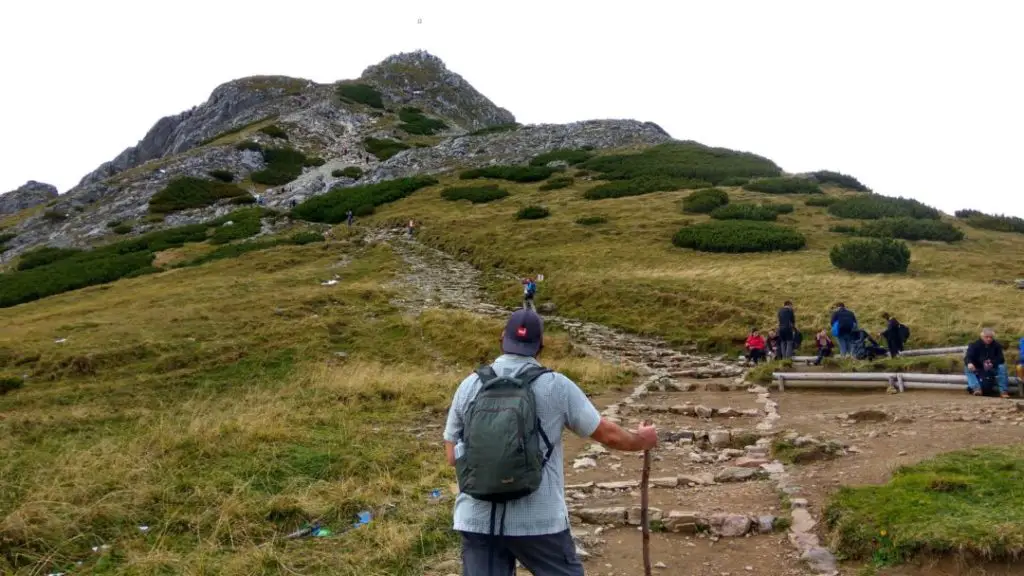 After the long stair-like climb, hikers will reach Kondracka Pass. This passage is where many people take a rest before and after the summit.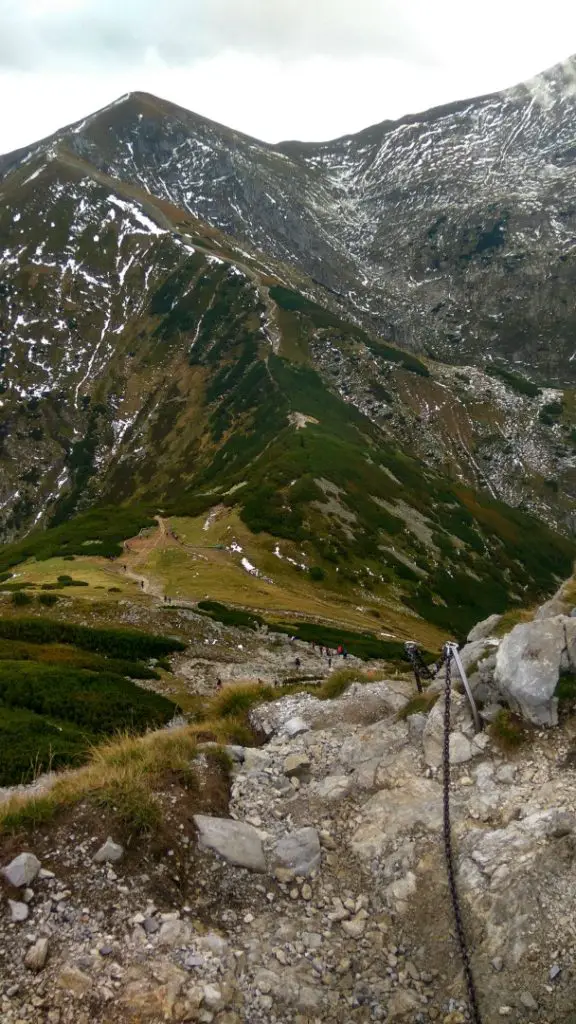 This is a photo of the Kondracka Pass taken from above as you climb toward the top. As the terrain gets steeper and harder to navigate, chain ropes appear to help hikers up the rocky ridges.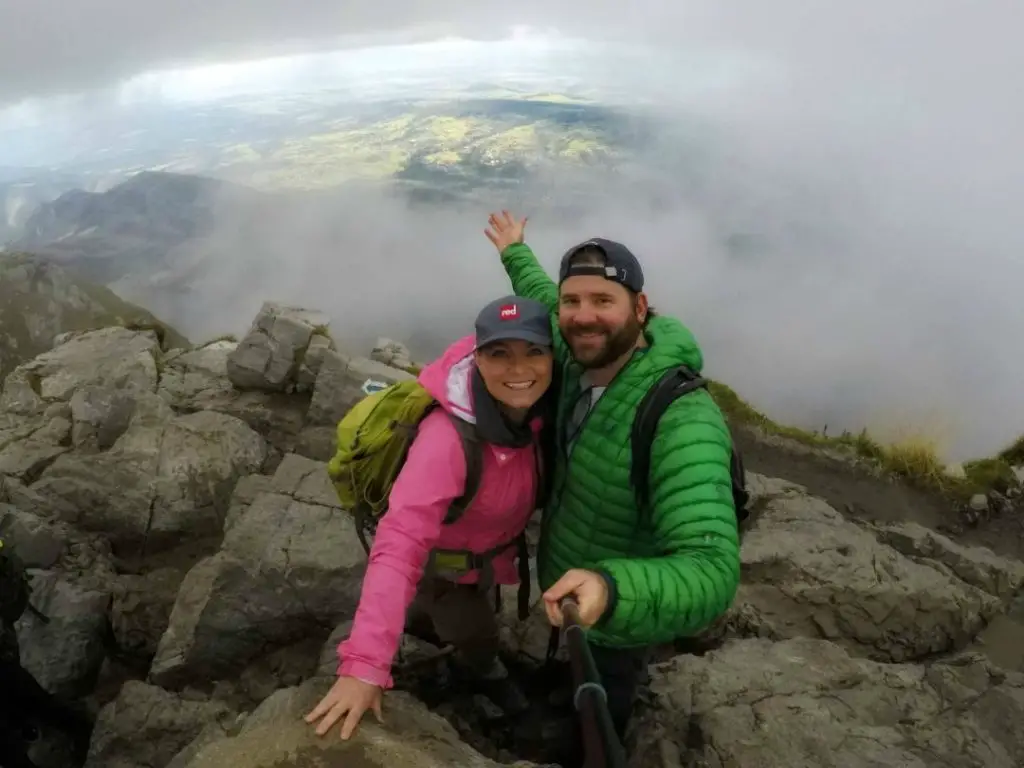 At the summit of Giewont, there isn't much room for those that reach the top at the same time. There are often many people congregating to enjoy the view, catch their breath, or eat lunch at the top. In the photo directly above, if you look behind Harry's left shoulder you can see a dirt path.
Over that edge is a cliff with a deadly drop. If you were to slip on ice and go over the edge, you would fall to certain death.  From this vantage point, you can see why unsuspecting or cocky hikers could die on this hike. This is part of the main trail at the top.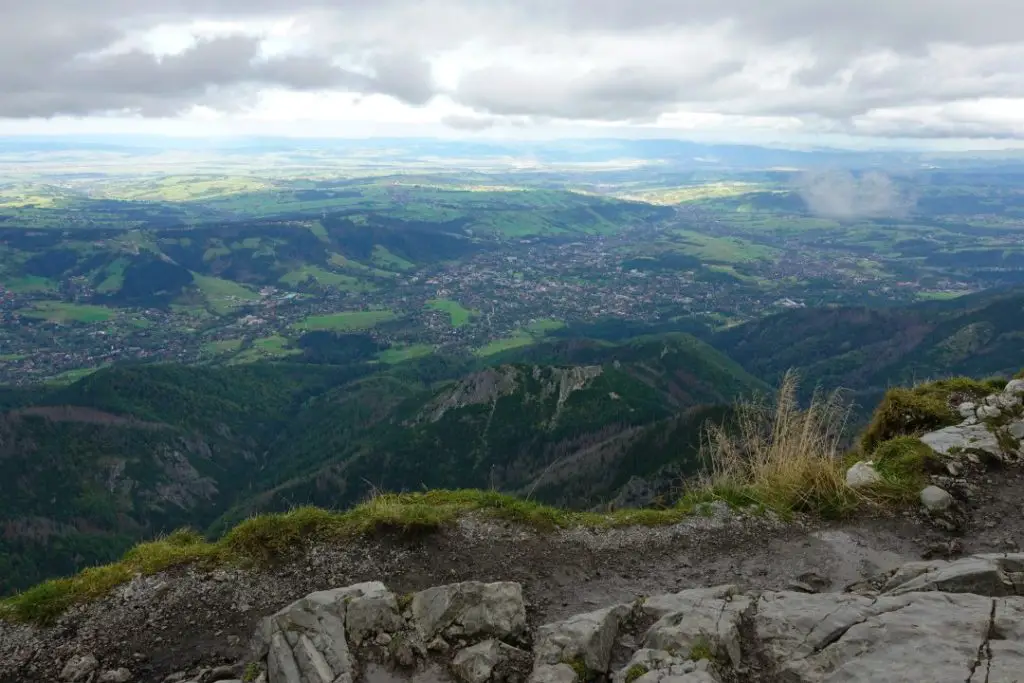 That dirt path wraps around the summit to the route back down. Rather than walk that path, I chose to scramble over jagged rocks to avoid walking over that sheer cliff. For me, this was the scariest portion of the hike.
The Route Down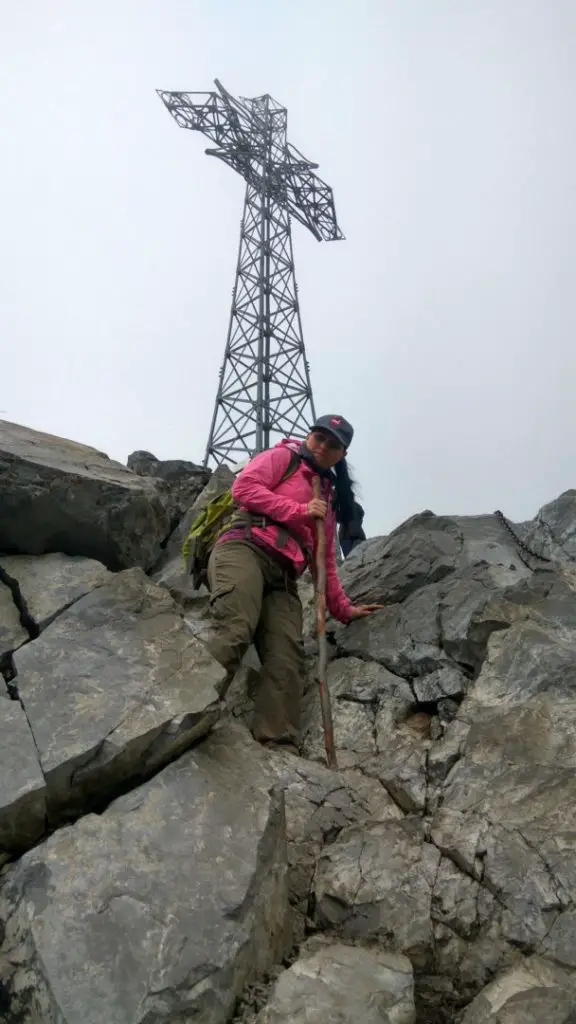 After spending time at the top, it's time to make your way down. It is helpful to use a walking stick to improve balance, take the pressure off the knees, and help support your next step down.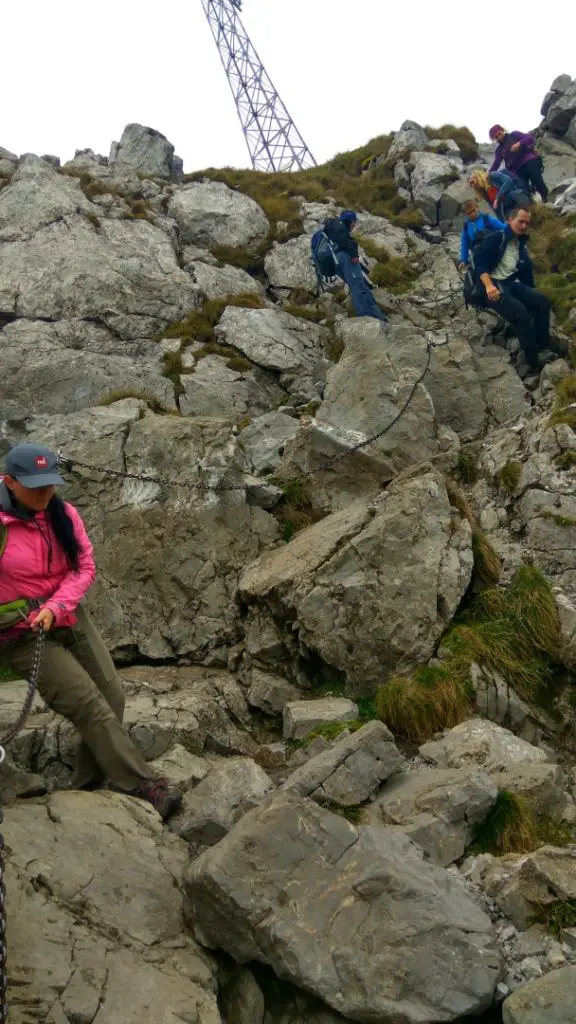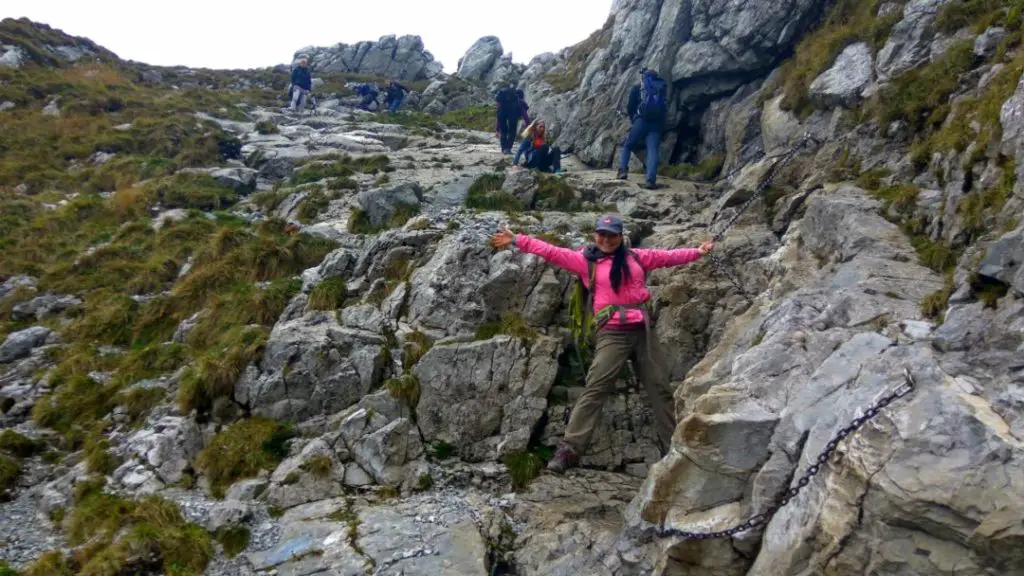 Celebrating one of the best hikes in Poland! From this angle, you can see the route down from near the peak of Giewont's summit. The chain rope helps hikers maintain their balance as they make their way down. Remember, sometimes it's easier to face the mountain on the descent.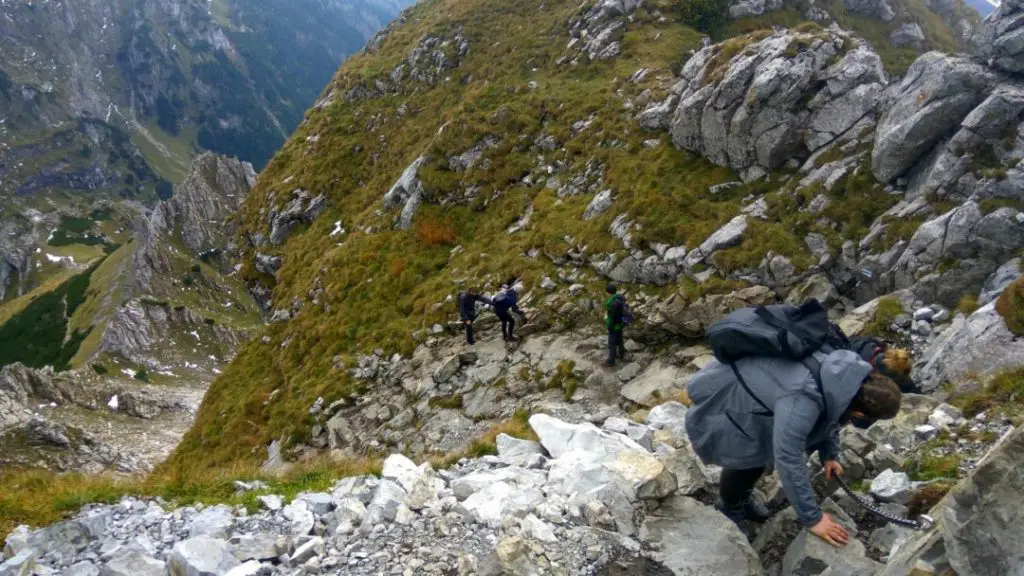 Giewont Hiking Tips – Best Hikes From Zakopane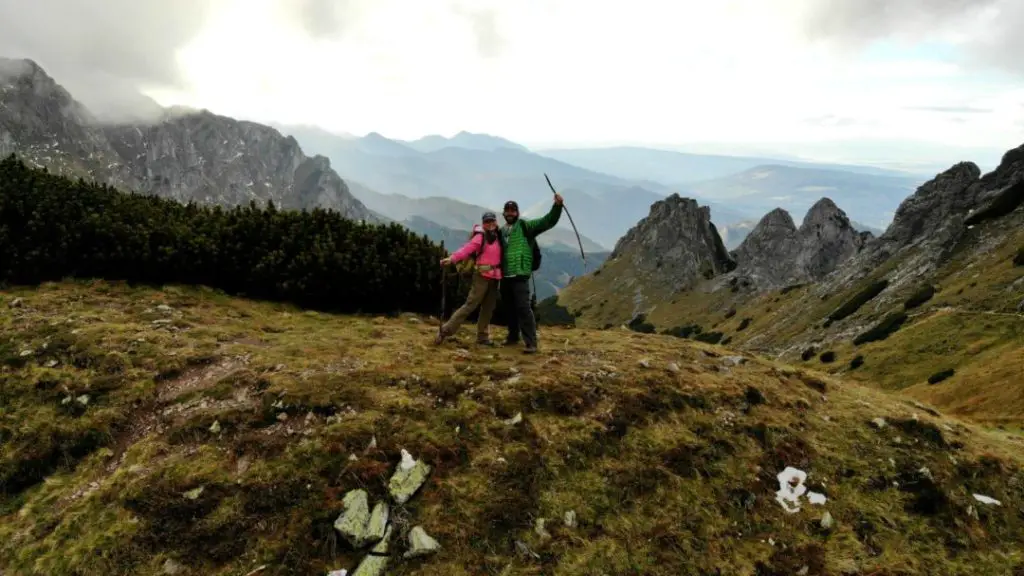 From personal experience, if you are truly apprehensive to do this trek, keep these tips in mind:
Consider going in the off-season and/or during the week, to limit the number of people on the trail and to have more opportunities to go at your own pace.
Remember, go slow to go fast.
Climbing down can feel harder and more nerve-wracking than going up. Keep your body facing the rocks when using the chain ropes and secure your footing before taking the next step down.
Bring good hiking poles, or find a walking stick along the trail, to take the pressure off of the knees and to help keep your balance on the descent.
Get low and stay low. For me, one of the scariest sections was near the top where you had to walk over a trail of ice that was next to a sheer cliff. Rather than traverse over the ice, I chose to sit and slowly climb over jagged rocks away from the ledge.
Reliable, sturdy footwear is a must. People are constantly slipping and falling. This includes natural slippery rocks during dry weather. Make sure your shoes are on the new side with plenty of thick treads, we prefer Keen footwear when hiking.
We also highly recommend getting your hands on the book below (or this on Amazon) it provides very detailed maps of numerous trails around the Tatras and is a great way to navigate the challenging terrain.
If you're in Krakow you may want to consider the Zakopane Tour with Hot Bath Pools and Hotel Pickup Tour.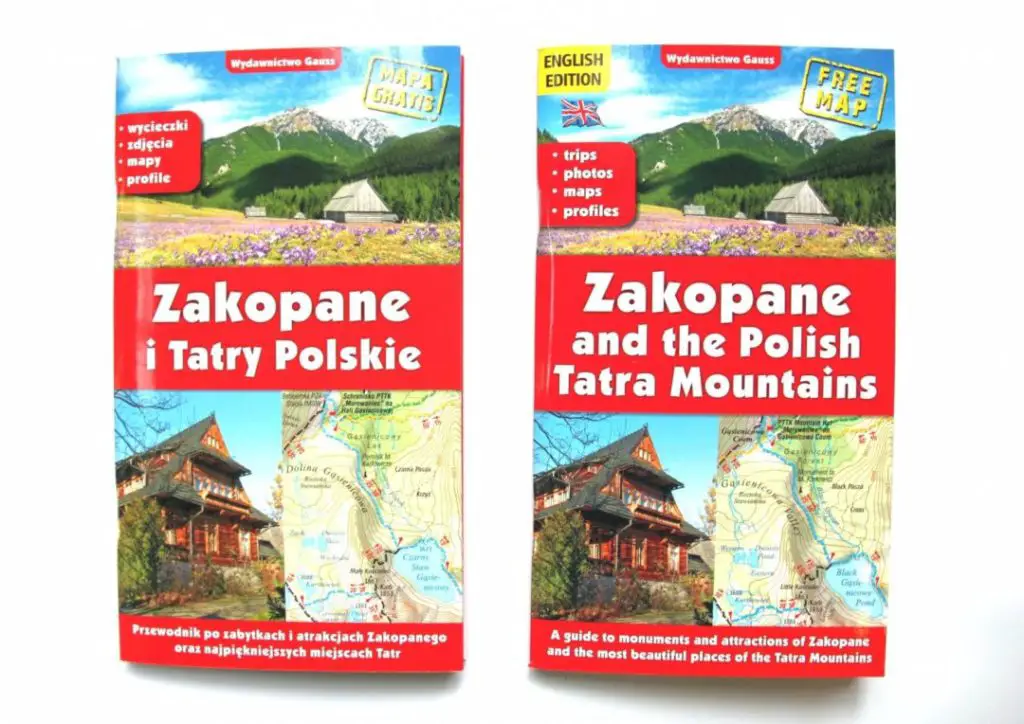 If you have any questions about hiking the Tatra Mountains in Zakopane, feel free to reach out to us in the comments section below. Happy trails!