Shopping for gifts for travelers in your life may seem a bit challenging and disheartening this year. After all, thanks to COVID, the travel industry has been completely crushed and many people are still scared to travel. Nevertheless, many travelers will be more than happy to receive a travel-related gift.
56 Gifts for Travelers and Outdoor Enthusiasts
Travelers themselves are not the easiest group of people to buy gifts for. For example, travelers tend to avoid carrying a lot of stuff and therefore, are a bit picky about what they add to their luggage. Also, because no two are alike, finding the perfect gifts for travelers can be a bit tricky.
While buying a plane ticket for your special someone is never a bad idea, it's extraordinarily unlikely (if anyone's wondering, we love Tahiti!). Therefore, we've put together this list of the best gifts for travelers and outdoor enthusiasts that work for all budgets.
This list has everything from cheap but useful gifts for travelers and outdoor enthusiasts to expensive hardcore travel gear. Also, because of the unusual travel year that we've all suffered through, we've thrown in a couple of surprises! No matter what you decide on, anything on this list is sure to impress the intrepid traveler in your life.
Best Gift For Travelers Under $30 (Low to High)
The gifts for travelers and outdoor enthusiasts below are $30 or less. While budget-friendly, just about anyone would be happy to receive one of these gifts.
1. Travel Stickers – $6
Fun for children and adults alike—this collection of 200 Different Travel-Related Stickers is the perfect way to decorate your camper van, RV, scrapbook pages, or even your suitcase with. Also, a unique stocking stuffer for all the young explorers you know.
2. Travel Padlock – $7
This Fosmon TSA Approved Cable Luggage Lock is one of the most essential items for budget-savvy travelers to bring on their next trip. Most hostels have lockers that backpackers use to store their personal property. A travel lock is needed to protect their most important items. It's usually possible to rent a lock at the hostel but it's just such a waste of money when you can pick up a really nice (keyless) one for less than $10. This is one handy gift!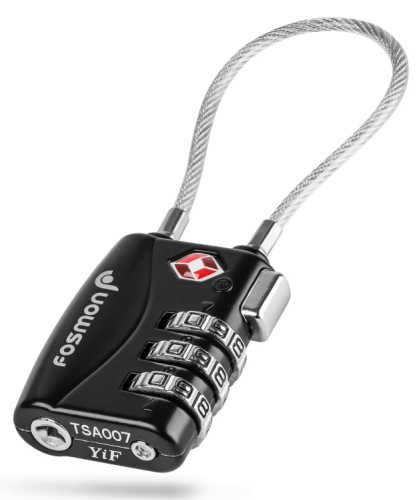 3. Change Purse – $9
This Eco-Friendly Fashionable Change Purse comes in nearly 40 styles. Not only is it stylish, but it's also lightweight, durable, and awfully cute. At 5×4 inches, it can store things like cash, coins, credit cards, keys, lipgloss, headphones, etc. This makes a great budget-friendly gift for girls and ladies.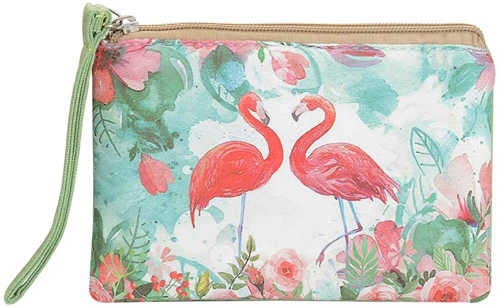 4. Travel Headlamp With Case – $9
Travelers and outdoor enthusiasts who enjoy going hands-free will enjoy receiving the COSOOS LED Headlamp. This handy tool is one of the best gifts for travelers, campers, and hikers.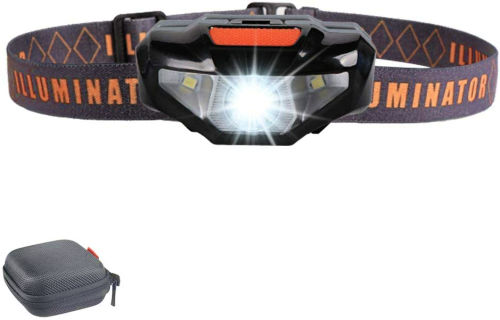 5. Travel Size Jewelry Box – $10
This Vlando Travel Size Jewelry Box fits in a handbag or carry-on luggage and is ideal for those on the go. This is a great travel accessory for carrying jewelry on vacation. Inside you'll find a row of ring rolls able to store up to 8 rings, a removable stud earring holder (for 2 pairs), two closing compartments, and a mirror and pouch in the lid. This gift will delight the girl or woman who receives it as a gift.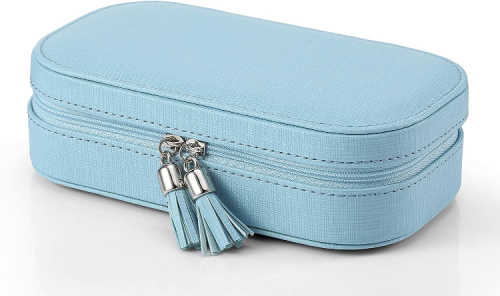 6. Travel-Size Binoculars – $11
We use our travel binoculars all the time. Whether it's viewing lions on safari or local wildlife on our balcony they come in so handy. These Lukang 10×42 Travel Binoculars are the ideal size and perfect strength. While there are stronger binoculars on the market, the main problem with anything stronger than 10x magnification is that it will be difficult to keep steady. For example, every little shake or movement will result in an unstable image. Also, we especially love the smartphone adapter that comes with the binoculars, making it a unique gift!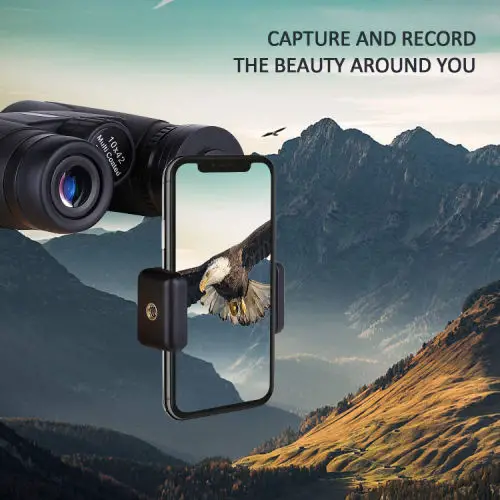 7. Lightweight Travel Tripod – $11
The PULUZ lightweight travel tripod is specially designed for tabletop shooting and is made of aluminum, zinc alloy, and ABS environmental plastic. However, we found this tripod to be the best on the market for attaching selfie sticks, due to its durability and extending legs. The large footprint keeps cameras protected from falling over, even in the harshest of environments. The standard 1/4" screw enables you to attach a compact camera/CSC/DSLR directly. A universal cell phone holder mount is included.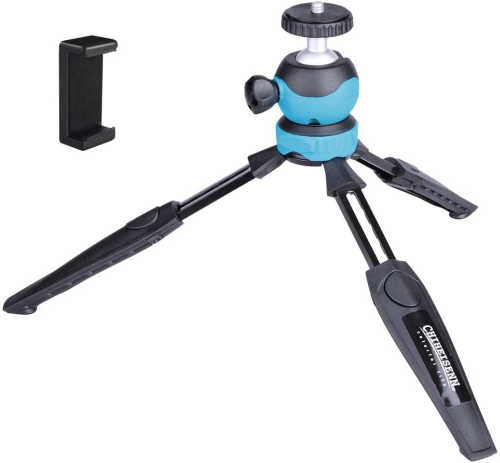 8. Hidden Comfort Socks – $11.95
The Balega Hidden Comfort Socks are perfect for walking around the house, hiking, and running. They're geared toward people who prefer cushioned, no-show socks.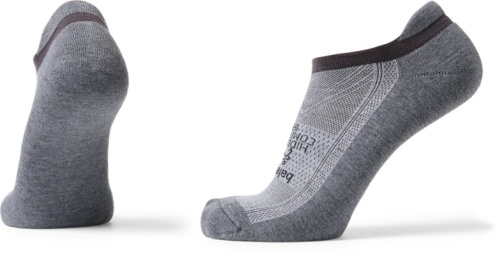 9. Lady's Toiletry Bag – $13
This lady's toiletry bag says it all. Latest review, "Super cute and big/ ample room to fit makeup. Good material – durable. I gave it as a birthday gift for a friend and she absolutely loved it, made me want to buy a second one for myself."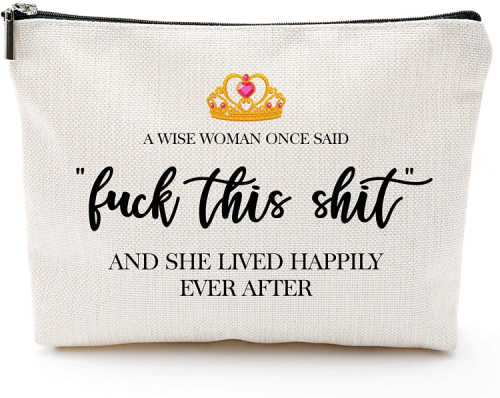 10. Travel Scrapbook – $14
Inspired by one of the greatest romance movies of all time, the Our Adventure Book Scrapbook features thick, sturdy pages to showcase your travel memories together. Featured in the cartoon classic "Up," this thoughtful gift is perfect for newlyweds, travel couples, or fans of the beloved Disney movie.
11. Sticker Set – $14
Keep track of how many National Parks you've visited with these colorful 62 Set All National Parks USA Stickers. Perfect for camper vans, garage walls, RVs, or scrapbooks, each sticker represents one of America's great parks. Also, these are proudly made in the USA!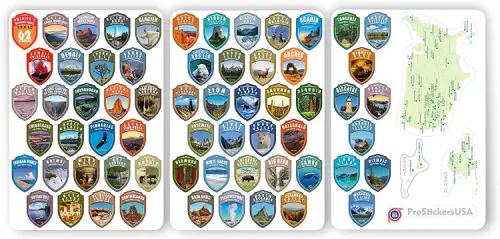 12. Workout Bands – $14
Rather than get stuck with whatever you come across, pack portable workout bands in your luggage. These Renoj Resistance Bands are easy to travel with, making your workouts more mobile than you might think, and there's a countless number of exercises. Another good alternative is a $4 lightweight travel jump rope!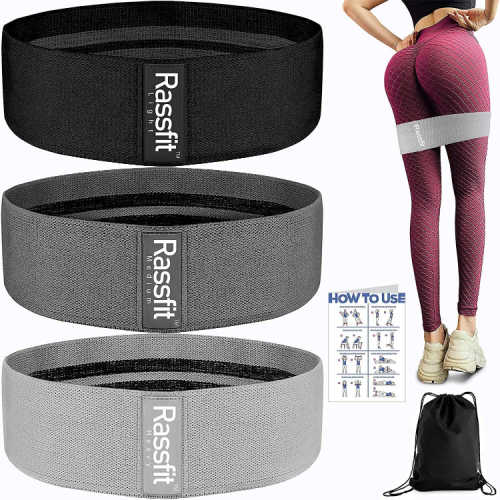 13. Sandals – $15
Whether you're using a community bathroom, walking around a hotel room, or lounging at the beach, a non-slip sandal is a must-have. It's all about keeping the feet comfortable and sanitary. Heavily used bathrooms are known for putting guests' feet at risk of athlete's foot, onychomycosis, and other bacteria. Just because these women's FUNKYMONKEY Non-Slip Sandals are sensible doesn't mean they can't be cute. By the way, they come in Men's funky colors and sizes too!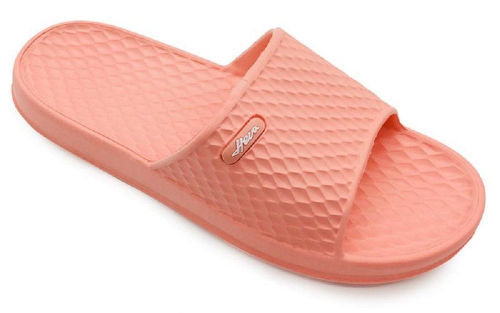 14. Travel Pillows – $15
This set of four Inspirational Quote Travel Throw Pillow Cases is the perfect accent piece for any home, camper van, RV, or outdoor patio space. Travelers will love the boho-chic design and nature-inspired colors. The cases fit any 18″x18″ pillows and offer a hidden zipper design. Together, these pillows are great gifts for travelers and outdoor enthusiasts.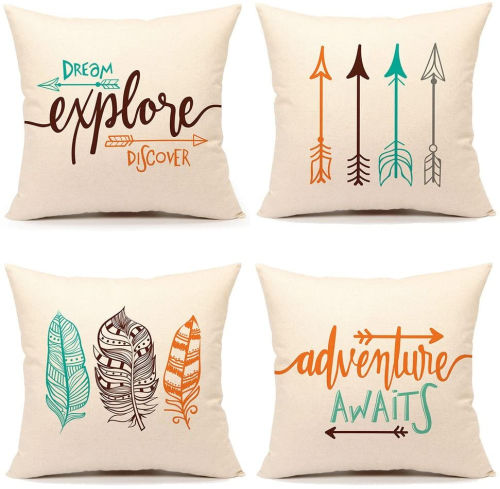 15. Medical/Diabetes Travel Bag – $17
Audrey travels with medication that needs to stay cold. Unfortunately, traveling with freezer packs sometimes causes a problem with airport security. Tired of getting harassed we recently purchased an insulated bag to carry her medicine. It's compact, lined with removable freezer packs, and features a red cross which makes it look official. If a loved one you know has to carry medication that needs to stay chilled, this bag is a good option.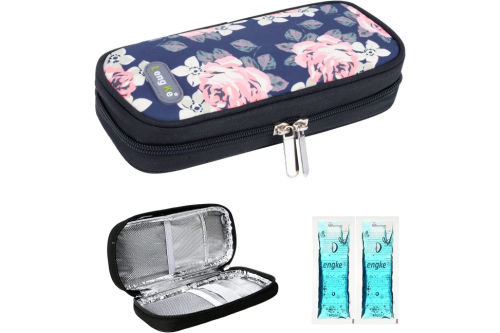 16. Pocket Knife – $17 to $27
There are thousands of ways to use a knife, making it one of the most functional and useful gifts to give. Harry purchased this Smith & Wesson Extreme Ops knife for himself because of its cheap price, short 3.1-inch blade, and weight—it comes in at a measly 2.4 ounces. Also, he was looking for a knife with a partially-serrated blade. When it comes to travel, the lighter the better!
Smith & Wesson Extreme Ops – $17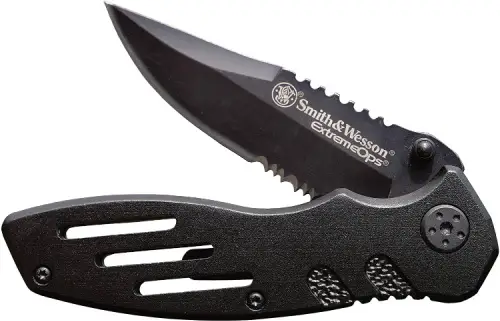 Victorinox Swiss Army Camper Pocket Knife – $27
Those with a slightly larger budget may appreciate going with the classic Victorinox Swiss Army Camper Pocket Knife. The Victorinox is just 2 ounces heavier than the Smith & Wesson and comes with two blades, a can opener, screwdriver 3 mm, bottle opener, screwdriver 6 mm, tweezers, wire stripper, corkscrew, reamer/punch, and sewing awl, wood saw, toothpick, and keyring. A great gift for camping enthusiasts!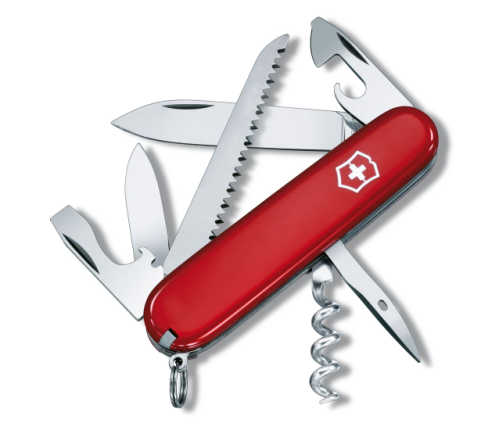 17. Selfie Stick – $17
No one to hold your phone for you in front of the Acropolis? No problem. The Fugetek Portable 48″ Selfie Stick & Tripod is every traveler's must-have item and is the ideal way to capture the perfect self-produced shot.
This all-in-one tripod/selfie stick combo is collapsable and extends up to 40 inches. It comes with a Bluetooth remote, making it easy to record from the palm of your hand. It's compatible with iPhone, Android, and many digital cameras.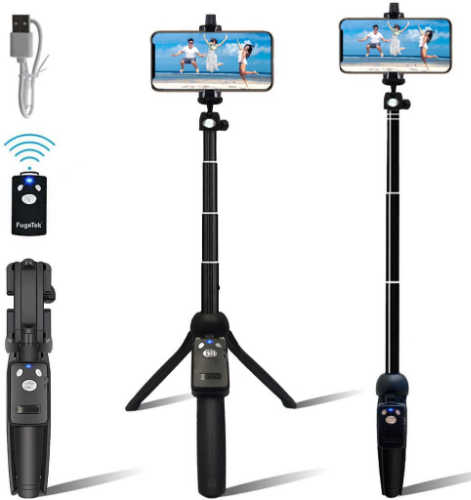 18. Quick Dry Travel Towel – $18.95
Having a quick-drying, absorbent, and lightweight towel can make a traveler's life just a bit easier on the road. A Wise Owl Outfitters Camping Travel Towel is a great gift for globetrotters who travel on the road like van-lifers and RV-ers or camping enthusiasts. There's nothing worse than a bacteria-filled towel stinking up your ride.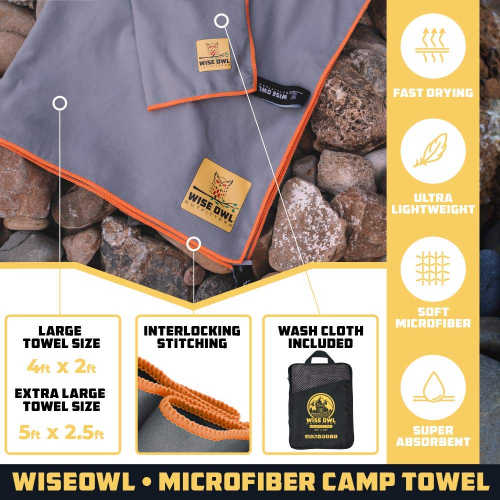 19. Notebook or Journal – $19
For the first two years of our round-the-world trip, we used our journey to track every dollar we spent and to write about what we did each day. A Pictostone Stone Paper Pocket Size Black Journal is the perfect notebook for journaling as well as documenting notes such as daily activities, language tips, contact information, and directions. The journal is made up of stone paper that is waterproof and tree-free. Finally, it's also climate-positive as a tree is planted for every book sold.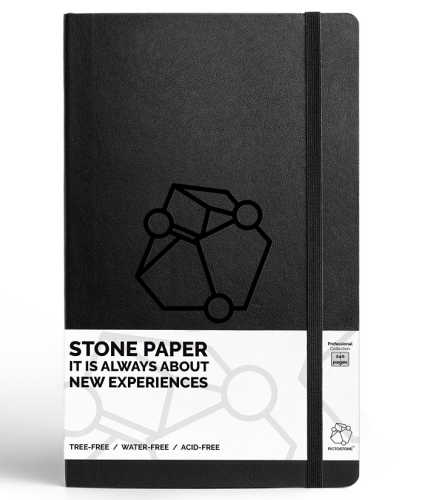 20. Fishing Shirt – $19
Gone fishin! What better reason to take a sick day from work than this Can't Work Today My Arm is in A Cast T-Shirt! Casting in the sunset landing that big trout is exactly what you need to get better.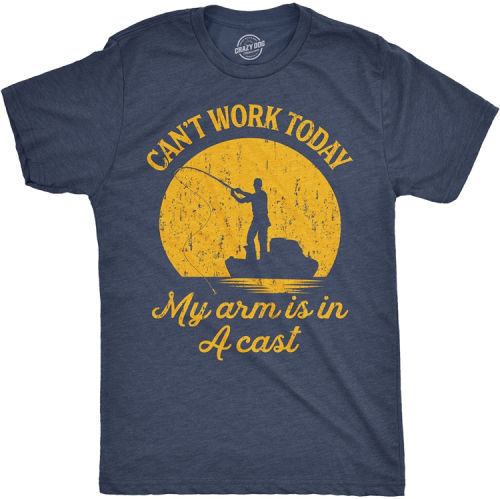 21. Wireless Earbuds – $19
Those big bulky headphones are no longer in style. Today, it's all about wireless earbuds. We prefer the ones that don't look like you have two Qtips sticking out of your ears. These YW YUWISS T04 Wireless Earbuds are noise canceling and pair with Apple, Android, and Windows. The earbuds get up to 4-5 hours of battery before needing to be recharged. The included charging case nets you an additional 25 hours of battery life. Let's rock!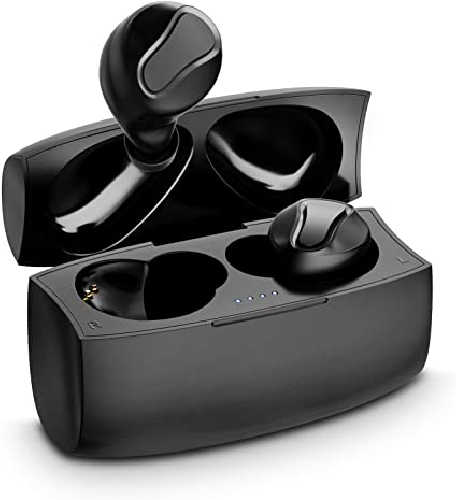 22. Travel Adapter – $20
It can be pretty frustrating to arrive at a new destination only to find out that your devices won't charge because of different electrical outlets. A universal travel adapter is a simple accessory that can solve this problem. In the past, travelers would have to carry a different adapter for every type of power outlet they came across. Today, an Upgraded Universal Travel Adapter provides all the outlets in one convenient gadget. Also, it has four USB ports to quickly charge all kinds of devices.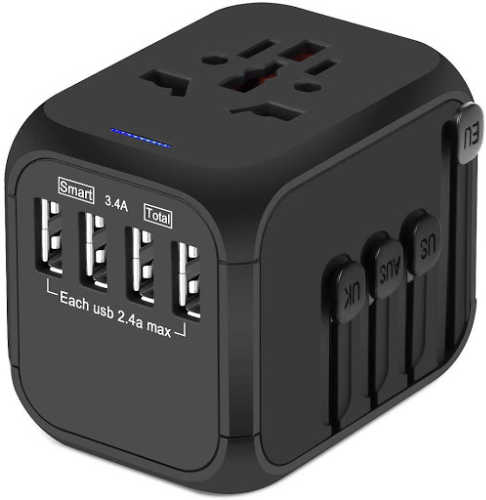 23. Travel Book – $21
Few things inspire people more than a good travel book, like Yellowstone by David Quammen. It's that first look at an unimaginable place that motivates normies to become avid travelers. Travel books are one of the best gifts in the world to give.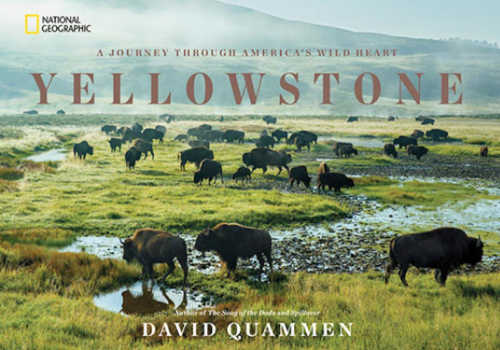 24. Portable Bluetooth Speaker – $25
The party's going to be a bit lame if all you have is your smartphone speaker. Why not upgrade to a JBL GO2 Ultra-Portable Bluetooth Speaker to liven up the party? We travel with the older version of this speaker and break it all of the time. This is a great small travel speaker that has a five-hour battery life and it's also waterproof. You can actually play it at the bottom of the pool!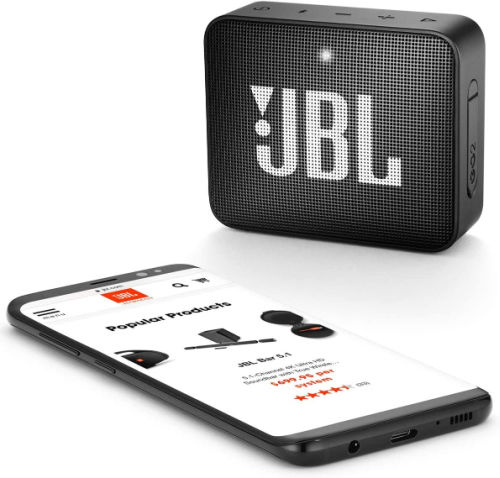 25. Packing Cubes – $25
Before we left for our round-the-world trip a pair of fellow backpackers told us to bring packing cubes otherwise, "you'll go crazy trying to stay organized." They were right, and the Shacke Explorer 5pcs Packing Cubes are a great way to keep everything in order. Whether you're traveling with half a dozen suitcases or as a budget backpacker, packing cubes help travelers stay organized as they travel the world.
A variety of sizes allows travelers to organize big and small items, while also keeping them protected. If you know a traveler who doesn't own packing cubes then this is a practical gift for them!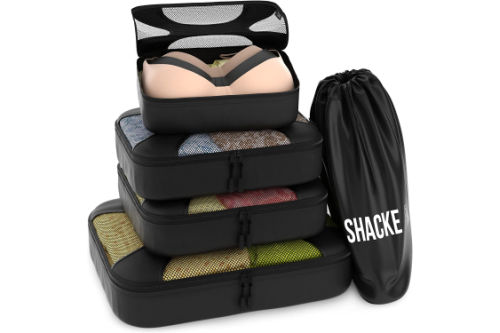 26. Unisex Fashionable Scarf – $26
The infinity scarf is one of this year's most famous fashion trends and makes for one of this year's best gifts for travelers. Moreover, this Fashion Infinity Scarf has a special secret: a hidden pocket. This little zippered secret pocket can hold things like phones, wallets, keys, credit cards, passports, etc. Comes with a great budget-friendly price too!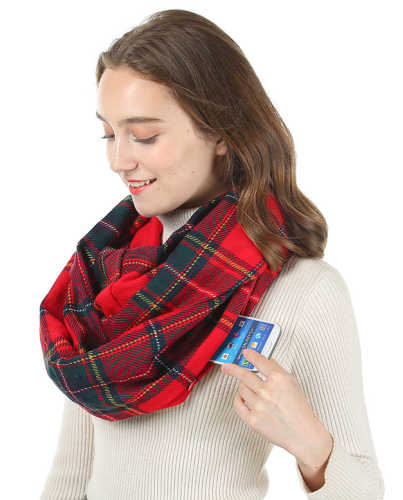 27. Atlas – $27
With all of the technology available nowadays, it may seem a bit old-school to carry an atlas. However, during our recent road trip across Route 66 and up to Glacier National Park there were plenty of times when cell service wasn't available. Also, if you're planning on driving to Alaska, then this Rand McNally 2023 Road Atlas & National Park Guide is a must.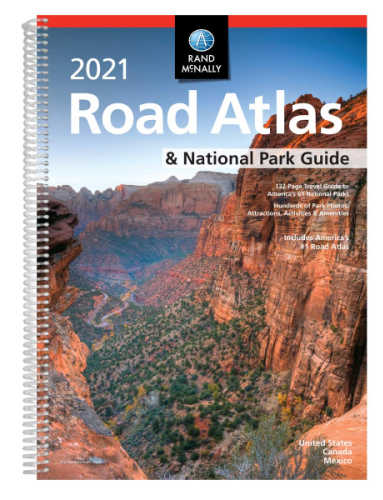 28. External Battery Pack – $28
With all of the devices that we travel with nowadays, it can be can difficult to keep them all charged. An external battery quickly solves this problem. This BLAVOR External Battery Pack has a 10,000mAh power bank that stores enough power to charge an iphone8 up to 3.5 times. Also, it charges Qi wireless devices and can be charged using solar power. This is a must-have item for hiking, camping, climbing, and long journeys.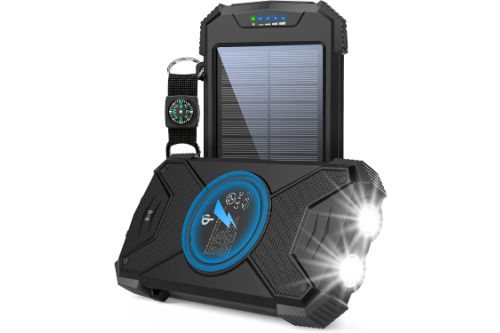 29. Portable Campfire – $28
Have you ever wished you could sit and enjoy a fire without having to worry about the mess, dwindling flames, and almost impossible-to-extinguish embers? Radiate campfires solve all of those problems—yes, all of them. Radiate Portable Campfires are portable, convenient, and reusable. With 3-5 hours of burn time, this easy-to-use campfire will be your new outdoor must-have.
30. Water Filtration System – $29
We bring our Sawyer Water Filtration System everywhere we go. We've used it a few times and it easily pays for itself with the amount of money we didn't have to spend on water bottles. Sawyer's squeezable filtration system is lightweight and makes questionable water safe to drink as it removes harmful bacteria, cysts, sediment, protozoa, and 100% of microplastics. It's a smart gift for outdoor enthusiasts and travelers!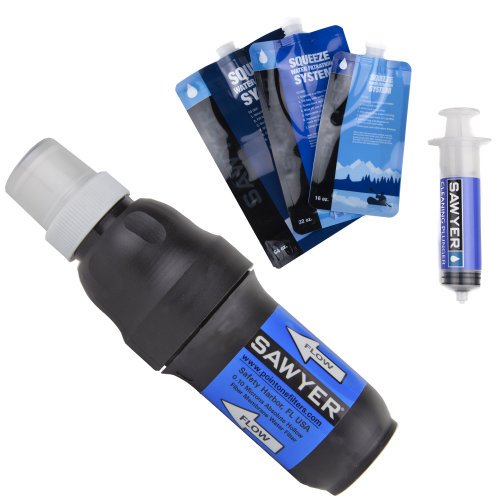 31. Scratch-Off Travel Map – $29
A scratch-off map is a fun way for travelers to track their past travels and plan for future bucket-list trips. The default map displays the water as black and the countries as gold. As countries are scratched off, a bright colorful world map is revealed. There are plenty of scratch-off maps to choose from but this Scratch off Map of the World with Flags & USA Map– 36 x 24 XL is one that's actually gift-worthy because of its size, quality, and unique presentation!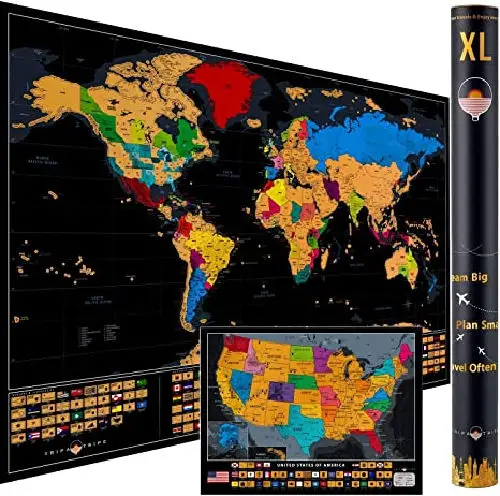 Those travelers looking for a push pin map will appreciate The Nautilus World Framed Map. Scratch maps can get a bit messy. Therefore, this travel-inspired wall art comes with push pins to mark countries that have been visited or bucket list locations. Comes with the option of adding personalization.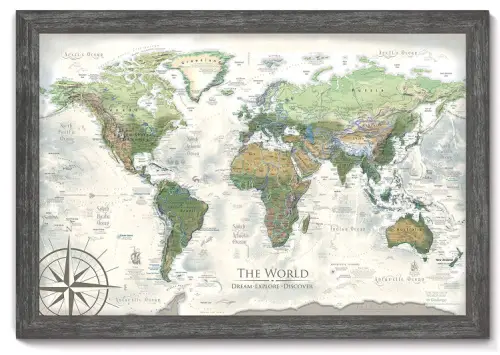 Best Gifts For Travelers – $30 to $100
The gifts for travelers and outdoor enthusiasts below are priced between $30 and $100.
32. Unisex Toiletry Bag – $32
Inspired by vintage designs this KOMALC Genuine Buffalo Leather Toiletry Bag holds all you need to carry for those trips and travels. The best part, it's handcrafted by experienced craftsmen and made from the finest buffalo leather.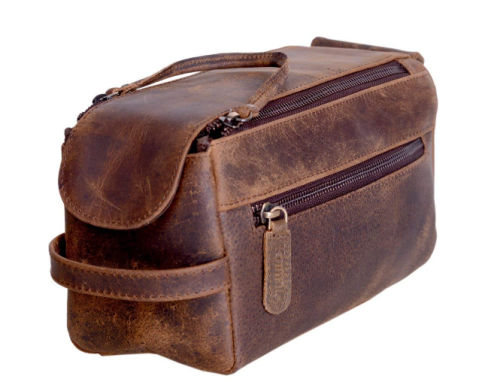 33. Beanie – $32
The Love Your Melon Cuffed Pom Beanie features a red maple leather patch debossed with the Love Your Melon logo on the front and a detachable coral-pink faux fur pom. These beanies are very cozy and warm and fit snugly. Cute!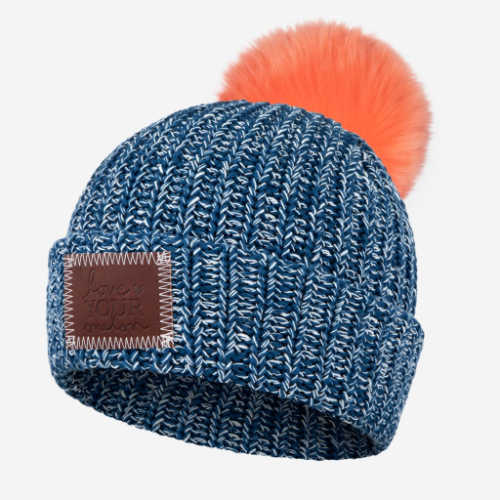 34. Strategic Relocation – $35
The fourth edition of Strategic Relocation is worth its weight in gold and then some. This amazing resource is easy to navigate and finds exactly what your need to know instantly. It's like doing 1,000 google searches simply by opening the book and turning the pages. Well written, excellent layout, and offers info you won't find anywhere else! Can not stress enough the need to own this book!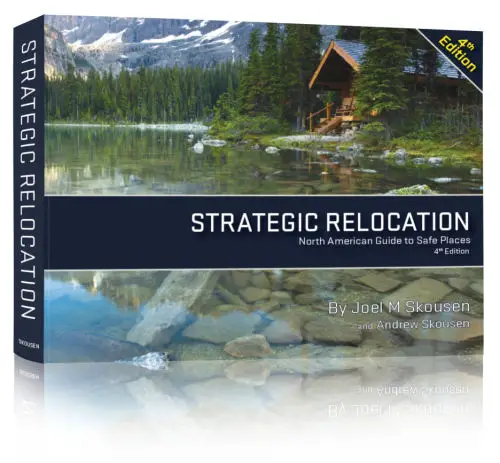 35. Pajamas – $35
Are you looking for a cute, cozy gift for all of the girly travelers in your life? These PRETTYGARDEN Women's Tie Dye Printed Pajamas are a great way for the lady in your life to relax at night while globe-trekking. The set comes in a variety of colors.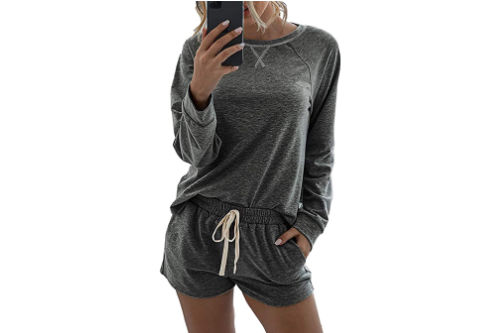 36. Insulated Water Bottle – $38
Big enough for all-day hydration and easy sipping, the 32 oz Hydro Flask Wide Mouth Bottle with Straw Lid is made with professional-grade stainless steel and has a wider opening for faster fill than the original. It's dishwasher safe, stays ice cold for 24 hours, and stays crazy hot for 12.
37. Travel Game – $40
One thing that we can all find common ground on this year is that America's National Parks are pretty spectacular. Families, kids, and couples will love playing Monopoly National Parks 2020 Edition—featuring a National Park twist. Buy, sell, and trade stunning landscapes like the Grand Canyon, Yellowstone, and Yosemite. A portion of the proceeds goes to the National Park Foundation.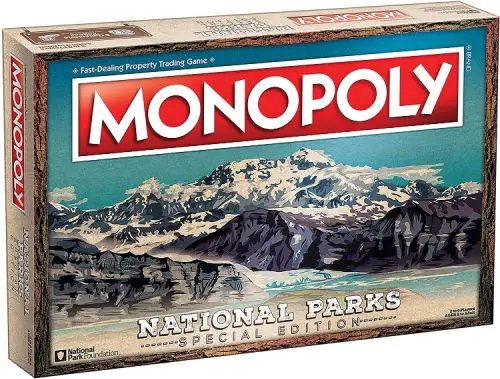 38. Flashlight – $58
Most flashlights seem like they work for about two weeks before breaking. Not this one. We've had our Streamlight flashlight for over six years and we've put it through the wringer. The latest pen-sized model, the Streamlight Stylus Pro USB Rechargeable Light Flashlight has three light output levels: high, low, and strobe. The brightest comes in at 350 lumens and reaches nearly 400 feet away—it's shockingly bright! It's a great option for those vital moments when a smartphone flashlight just won't cut it.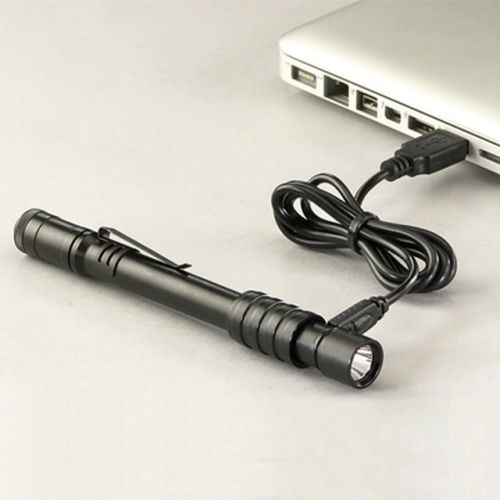 39. Liquor Decanter – $60
Did you know that travelers love globes? This beautifully crafted etched Decanter Globe Set with 2 Etched Globe Whisky Glasses features a glass ship inside the bottle and doubles as a liquor decanter. It's the perfect conversation piece for any sophisticated traveler, whisky lover, or professional drinker. The set includes a wooden stand and two matching etched world glasses. A perfect gift for retirement parties too.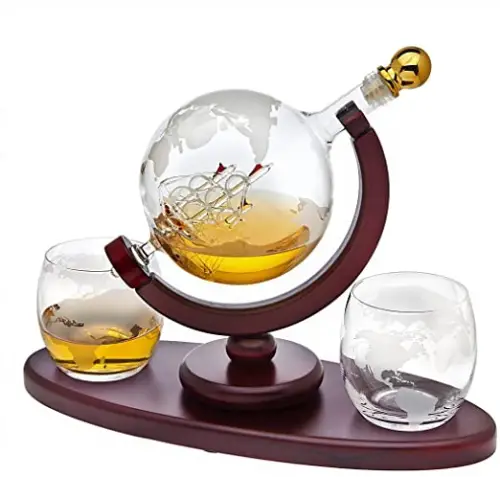 40. Protective Phone Case – $60
We learned the hard way about the necessity of a trustworthy and strong protective phone case. While some cases are purely aesthetically pleasing, others like the OtterBox Defender Series are designed to be durable, protecting the phone from cracks, scratches, and dents. We paired up our Otterbox Defender case with a UniqueMe liquid screen protector for ultimate protection.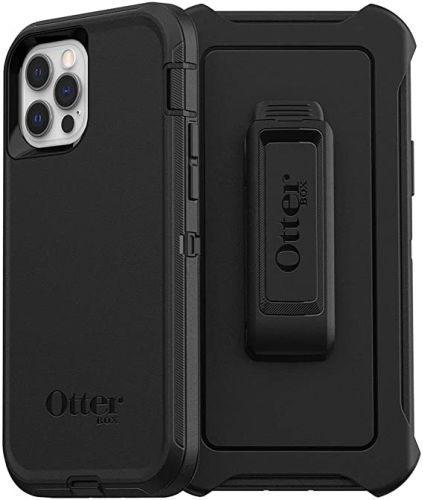 41. Kid's Backpack – $99
The kids are going to love the Deuter Fox 30 Backpack. This is currently the best travel backpack for kids on the market. It works well for most children less than 12 years old. This is the perfect backpack for the next camping trip!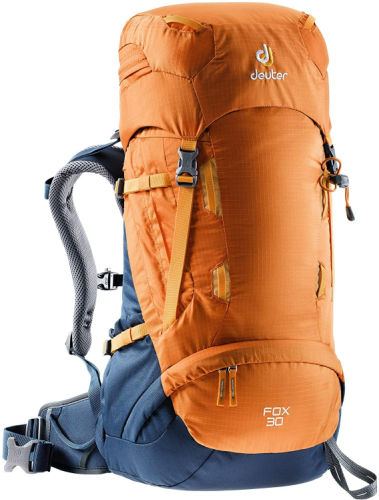 Best Gifts for Travelers Over $100
The gifts for travelers and outdoor enthusiasts below are priced over $100.
42. G-Shock Watch – $106
G-Shock is neither a fashion watch nor a formal watch. It is a utility watch and is tough as hell—Harry's been using his for over 8 years! Casio and the new G-Shock Digital Power Trainer are known for their longevity, reliability, and value for money. This timepiece links with the G-Shock Connected phone app to provide access to several functions that enhance workouts.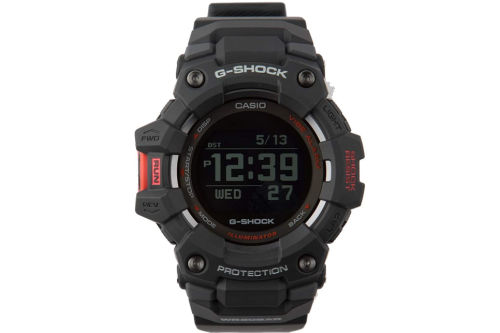 43. Cashmere Scarf – $120
As one reviewer of the Dalle Piane Cashmere Scarf wrote, "Soft, lightweight, warm and looks beautifully looped around the neck." Audrey often finds herself walking around on chilly days with a scarf, even when indoors. There's nothing like bringing a luxury item on a trip to get travelers through a rough patch.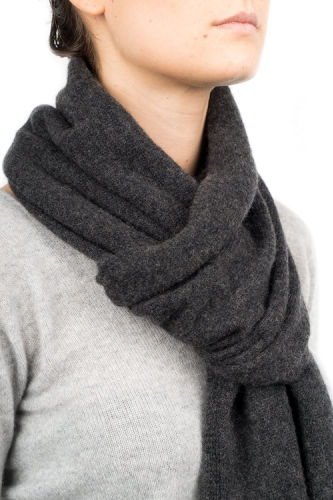 44. Travel DayPack – $130
After six years of travel, we can gratefully state that we've never had one thing stolen from us (knock on wood). [Audrey just read this and went, oooooh, you're setting us up for a stolen backpack. With that fear lingering above us, I will carry on regardless.]
One of the reasons for this great success is our PacSafe backpack. This is our second PacSafe in six years. The first one had some zipper issues after 5-1/2 years of extremely crazy heavy use. We had just missed the 5-year warranty and PacSafe replaced it for free, no questions asked. We bought it on Amazon and because of the order history that Amazon keeps, PacSafe quickly approved it.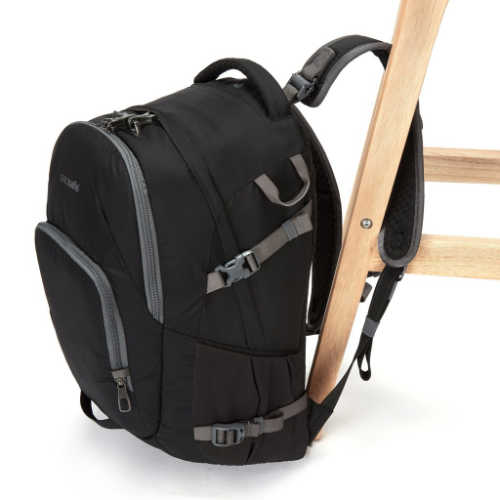 45. Heated Shirt – $139
Slip into comfort with the Venture Heat Men's Bluetooth Heated Shirt. Its hearty fabric has excellent breathability and wicking action that whisks moisture away from the skin, so you'll never feel soggy or clammy when working up a good head of steam. Its warmth and comfort lead the pack!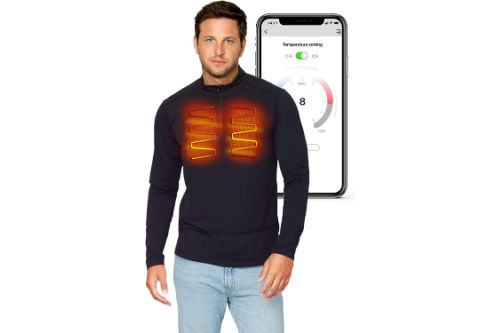 46. Carry-On Luggage – $139
While we may be backpackers we do see the need for proper luggage once in a while. Samsonite is known for its durability, reliability, and style. This dark teal Samsonite Omni PC Hardside Spinner Carry-on satisfies all of the deliverables in one sleek look. Also, it has a push-button handle, 360 spinner wheels, and TSA compatible combination lock, and the zipper is expandable. The luggage comes with a 10-year warranty but who cares, it's only $65!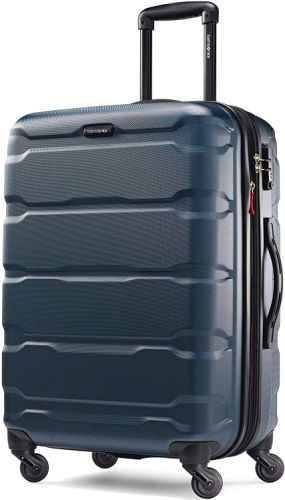 47. Smartphone Gimbal Stabilizer – $165
Are you sick of shaky videos? Capture smooth cinematic shots on your smartphone with the DJI OM 4 – Handheld 3-Axis Smartphone Gimbal Stabilizer. They use gimbal steady-cam technology in major Hollywood pictures, so why not use it to record some 'Toks? It also comes with a mini tripod. Together, they are great gifts for travelers.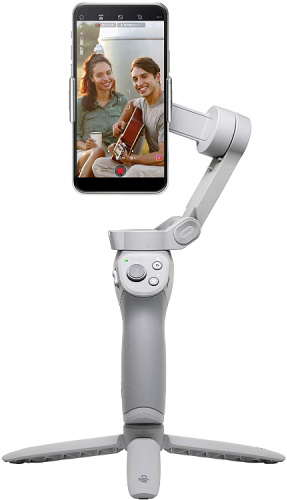 48. Friendship Lamp – $210
You can be the light in your best friend's life even when you're many miles away with the Friendship Lamps by Filimin. When you turn one on with a simple touch of your hand, its mate emits the same ambient glow, no matter where it is and who is on the other end: Parent or grandparent, niece or nephew, or long-distance significant other.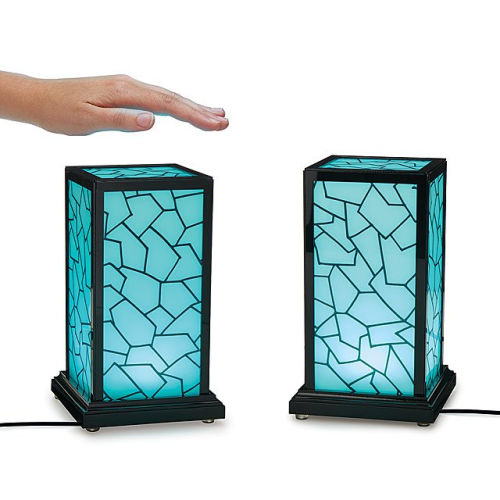 49. DJI Drone Mini SE – $330
Without a drone, there's no other way to get those amazing perspectives that only a drone can provide. We are currently using the DJI Mavic Air, however, we highly recommend upgrading to the DJI Mini SE. With longer flying times, updated flight modes, and a major camera upgrade this is the drone you want to bring on your next trip.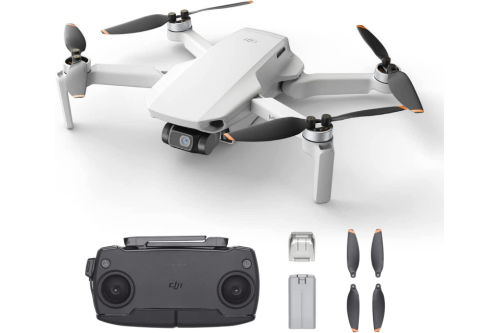 50. GoPro Hero10 Black – $399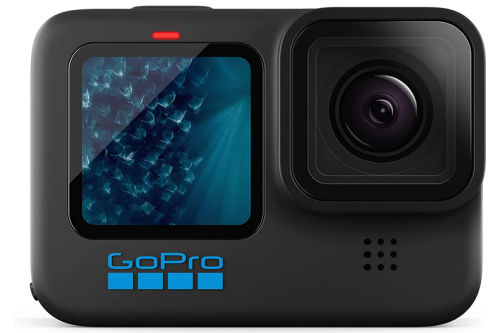 There are few cameras on the market as durable and versatile as the new GoPro Hero11 Black. The GoPro is popular for its super wide-angle viewing capabilities, making it great for selfies and Vlogging. Also, the latest model is all about more power, stability, clarity, and fantastic accessories. A must-buy for travelers!
51. Apple Ultra Watch – $880
The latest edition of Apple watches, the Apple Ultra Watch offers several features that you probably won't use that often, but if you want the ultimate smartwatch package available on your wrist and you use an iPhone, then this is it.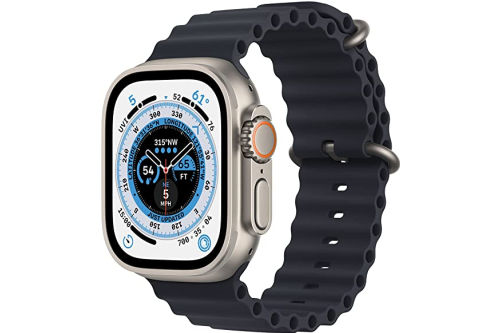 52. iPhone 13 Pro – $1,099
While not an inexpensive phone, the Apple iPhone 13 Pro has such a high-tech and a sophisticated camera that there's no need for most travelers to bring any other camera with them. The attractive new design has solid battery life, incredible performance, impressive dual cameras, and 5G coverage. Fans of Apple will want to bring this phone on their next trip!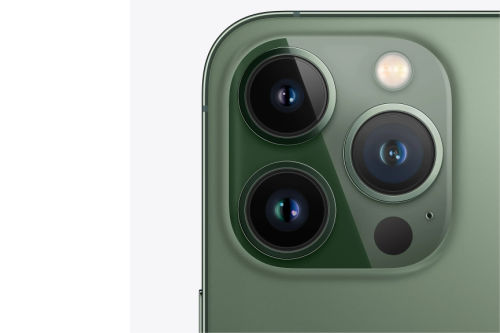 53. MacBook Air M2 Chip – $1,149
With a 13.6-inch (diagonal) Liquid Retina display, the Apple MacBook Air M2 Chip is a great size for travelers. It comes with the Apple M1 chip, meaning it's extremely powerful. However, the additional power doesn't make it bulky and heavy. In fact, the MacBook Air is quite light at 2.7 pounds. One of the best features is the long battery life, at 18 hours.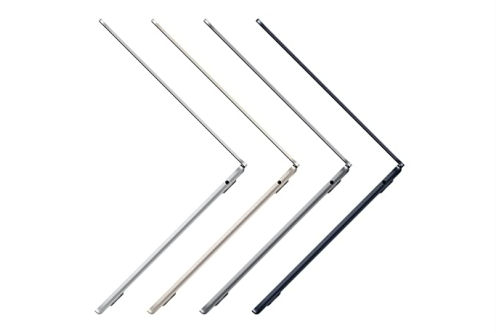 54. Phone + Tablet in One – $1,200
When most people see the new Galaxy Z Fold 3 5G they're confused. It usually goes something like this, "Wait, what?". Samsung's third folding phone, the Galaxy Z Fold2, provides users with a folding and dual-screen phone. As a result, the phone has larger screens which sort of combines the benefits of a phone and tablet in one. The Galaxy Z Fold 2 brings whimsicalness, weirdness, and freshness to the smartphone world. If price-is-no-object then this is the phone to give!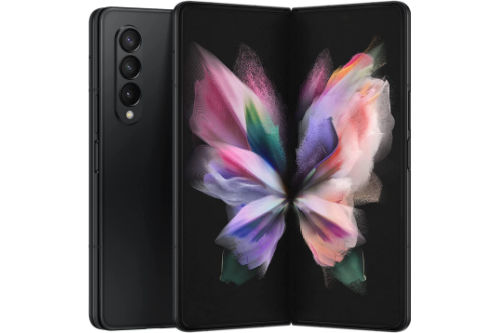 55. Compact Camera – $1,300
The Sony RX100 VII Premium Compact Camera is geared towards travelers that want to travel light and have to leave their DSLR camera and lenses at home. We've owned the RX100 II, III, and V and loved each one. Simply put, this is the best compact camera on the market and is well worth the money for photographers looking for all of the features of a DSLR in a small pocket-size camera.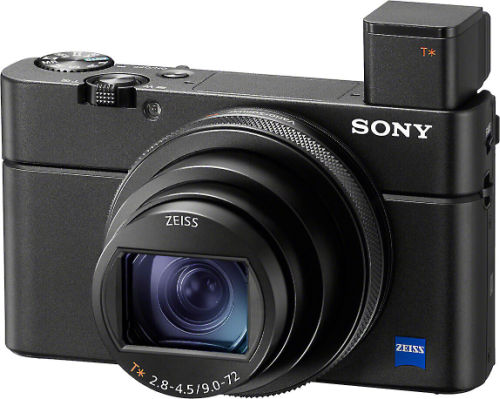 56. Colorful Watch – $3,193
If you're looking for a watch that's a conversation starter then the G-Shock Rainbow Crazy Watch (GM110RB-2A) is what you're looking for. Especially, when just about everything from the 1980s is back in style. The stainless steel bezel has been forged, cut, and polished to give it its distinctive design.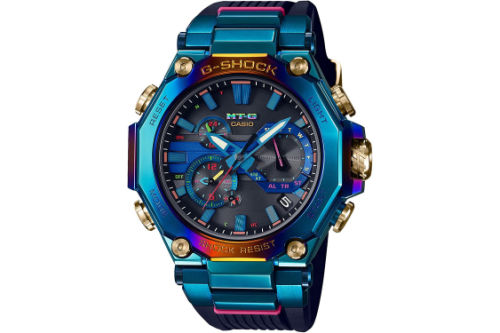 Searching for the perfect holiday gifts for travelers in your life (or yourself) is part of the fun of the holiday season. Hopefully, this list has provided some amazing gifts or inspired you in some other way.
From $6 to $3,100 there's something here for all budgets. If you came across a great Christmas gift please let us know in the comments section below so that we can add it to the list!