Visitors to this most southern part of the world should keep in mind that this is frontier land; the most attractive features are found in the rugged nature and indigenous wildlife, trying to exist in often harsh and unpredictable weather conditions.
I found this quote today. Visiting Patagonia sounds like it is going to be a wild and crazy ride! As many visitors to this area quickly realize, it's hard to do Patagonia on a budget. We also don't want to rush through the area and have decided that at each location, we will stay a minimum of three days.
Punta Arenas | This Isn't Disney's Frontierland at Hostal Ovejero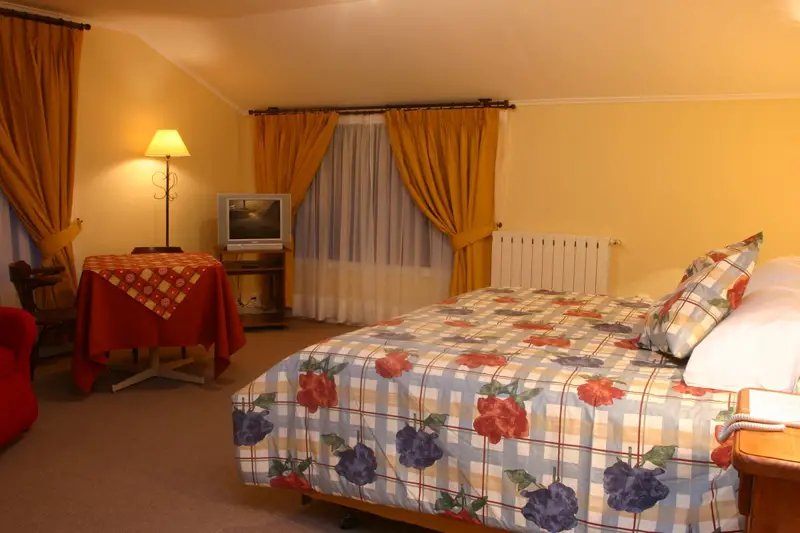 Hostal Ovejero will be our home during our stay here in Punta Arenas. An only a 5-minute drive from the coast, we're excited to check out the scenery and visit the penguin colony that inhabits the area. At USD 60.00 per night, it was the best bang for our US buck that we could find.
The Review
We stayed in Punta Arenas for 3 nights on our backpacking trip through Patagonia, allowing ourselves a few relaxing days to recover from our time in Antarctica and the 12-hour bus ride up from Ushuaia. Although the hostel is a good 12-15 minute walk from the bus station and the main square, the stay was worth it.
We booked a private double room which was spacious and roomy. Plenty of space with a table and built-in shelving for clothes and such. Wifi worked well despite a few issues with connecting which staff remediated when notified.
What impressed me the most was the freshly pressed, crisp, clean bedsheets. We got a great night's sleep in this room. There was a TV in the room with HBO and a few English channels. It comes with towels, shampoo, and soap.
Breakfast is heartier than most, consisting of yogurt, cereals, milk, bread for toast with jam, cheese/ham, crackers, fruit cocktail, juice, coffee, and tea. Cookies and a homemade cake too!
The kitchen was very clean, well-stocked with great cookware! We enjoyed cooking dinners here. Laundry is available, but even a staff member advised us to do it in town because it is very expensive (4.00 USD per shirt?)
The only negative was that like many hostels in this area, the family that runs it often hangs out in the kitchen area cooking and eating, making it awkward for guests to use the kitchen. At one point, around lunchtime, the staff had locked the door to the kitchen and we had to knock to put food in the fridge. Being that this is a hostel, the common areas should always be accessible for guests.
Overall, we enjoyed the stay here in this more couple/family-friendly hostel.
B$ Tip! Go to Gyros Pizza restaurant in the town's center for a filling, thick style pizza. We found to be a pretty decent pizza with lots of yummy toppings for the cost.