Visiting one of these eight best cheap places to travel on your next vacation will allow you to avoid the crowds and have a meaningful and memorable trip. It's fair to say, that we've all heard the horror stories from globetrotters—tourists are complaining about massive crowds, expensive prices, and canceled flights. Instead, visit one of the cheap places below to increase the odds of having an awesome journey.
The pandemic left billions cooped up in their homes, leaving travelers to wonder when they'd be allowed to travel long distances again. During this time, people were deprived of seeing their friends and family who lived abroad. As a result, family vacations were put on hold and staycations became a necessary trend.
However, as restrictions dropped around the world, travelers rushed to make up for the lost time and experiences that were caused by the pandemic. Some mental health experts believe the urgency to travel was derived from lockdown fatigue, the aftermath of forcing people to live in a state of monotony with little opportunity to change their mundane routines.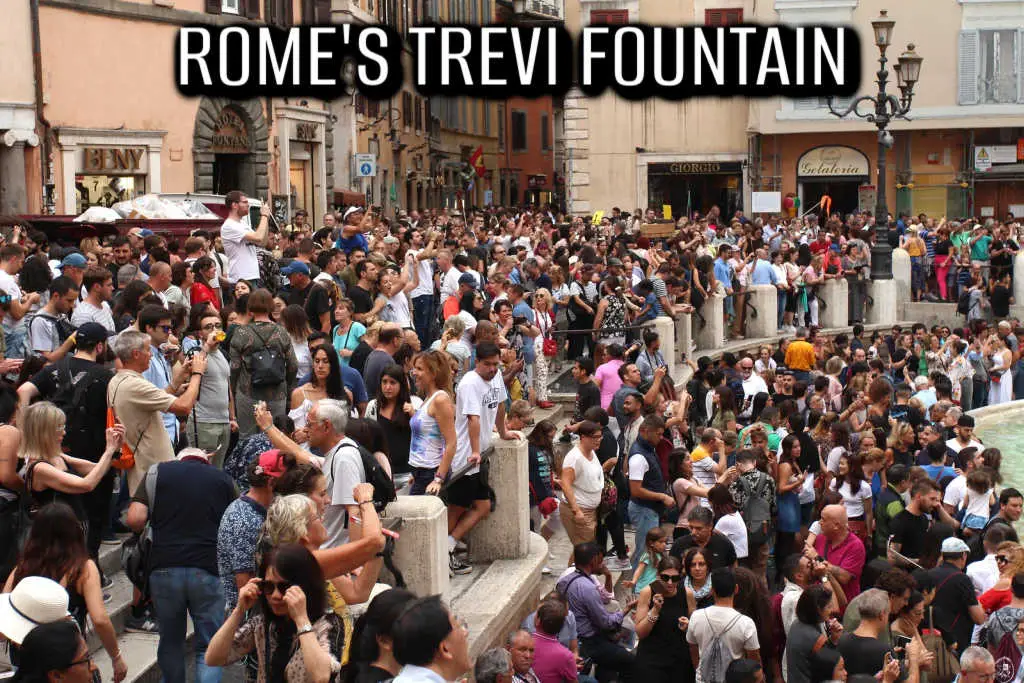 After two years of being bombarded with the stay home, stay safe message, the revenge travel movement emerged as a new trend for 2022. Regardless of the hassles and price hikes, people decided it was now time to finally take that long-awaited, delayed vacation.
In 2023, travel has been just as hectic. However, sitting amid a global recession at the end of 2023, it's expected to recede a bit in 2024. Nevertheless, if you're looking to avoid the crowds keep reading.
🛡️☂️ Don't Be Stupid! > Get Affordable Travel Insurance
Travel Hell
Whether it's our friends, family, or social media influencers, just about everyone is complaining that international travel is causing monumental headaches. The surge in the global movement has put a strain on all things travel.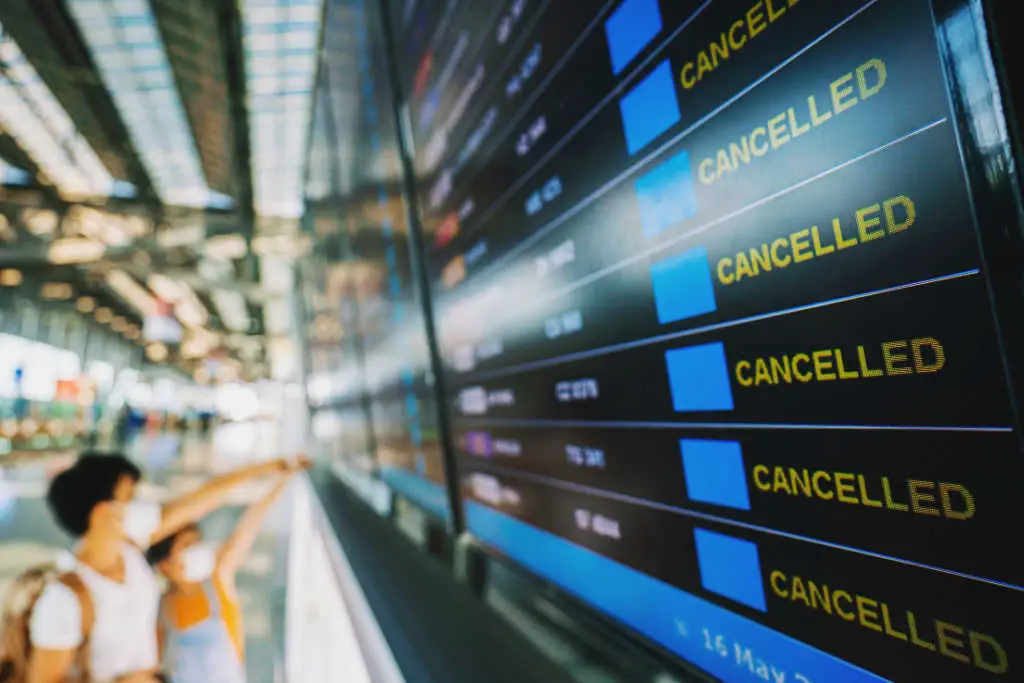 In terms of accommodations, most hotels have stopped operating at lower capacities and room rates are still high. Airlines are canceling flights, losing luggage, and dealing with extra crowded airports. Of course, on top of all of these issues, the cost of airfare has risen by 33 percent from 2021 to 2022, and like everything else in 2023, has substantially increased again, too.
Once travelers make it to their final destination, they're dealing with understaffed hotels, busy attractions, and surging prices at restaurants with mediocre service. Needless to say, the hospitality industry is struggling to rebound after the pandemic.
8 Best Cheap Places to Travel
After a summer of hellish travel, we're predicting that future vacations will focus on both novelty and originality. In other words, people will be looking for new and unique places to get their vengeance. After all, is there anything more annoying than traveling to a dreamy, international destination only to be seated next to fellow English-speaking tourists?
These eight best cheap places to travel are perfect for those looking for something different. Most importantly, these destinations are affordable, less frequented by the mass travel market, and offer many opportunities to make memorable connections with the local communities.
Below are the eight best cheap places to travel.
1. Macedonia
Known for its genuine hospitality and Lake Ohrid region, there probably isn't a friendlier country on the planet than Macedonia. Also, as one of the least visited countries in the Balkans, you're less likely to cross paths with other American tourists.
The first rule of a visit to Macedonia is that you never refer to the country as North Macedonia. However, in the case tourists do decide to ask about the name's origin, they should be prepared for a multi-hour explanation. Typically, this will involve a great level of passionate conversation over shared local delicacies such as homemade rakija and ajvar.
Skopje – Capital
In 2014, the government of Macedonia spent hundreds, if not billions of dollars they didn't have to redesign Skopje's city center. Nevertheless, the result is an enthralling and over-the-top mélange of the ancient Macedonian kingdom and Japanese-communist brutalist architecture. For this reason, tourists enjoy taking pictures and touring the unique buildings, monuments, and sculptures—hence why we fondly refer to Skopje as the Las Vegas of Europe.
Splitting the city in two, the Vardar River separates the Muslim and Christian populations. Moreover, the medieval Stone Bridge allows visitors to easily cross from the modern city center to the Old Bazaar.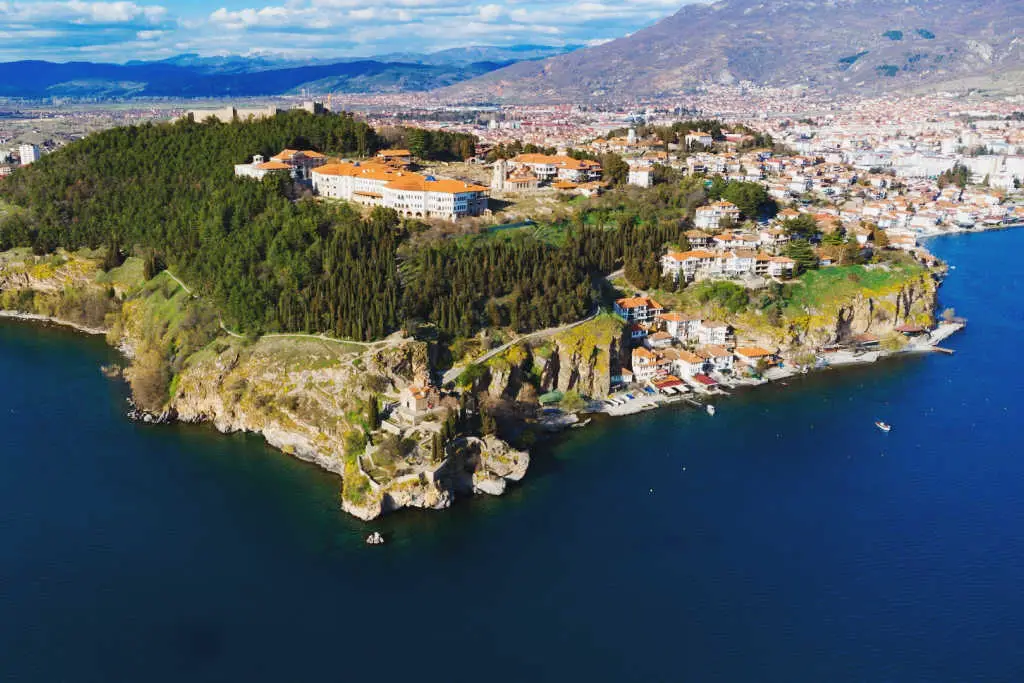 The walkability of Skopje is sure to build up appetites. Take a break in either the Old Bazaar or head to "Restaurant Row" located on Ulica Mihail Cokov and indulge in grilled meats called cevapcici and local beer and wine. Macedonia is known for having the best wine in the Balkans, ranking far superior to its more touristy neighbor Greece.
Ohrid – Beach Town
Of course, a visit to Macedonia's Lake Ohrid is part of the typical itinerary. Here you can swim in one of Europe's most beautiful, cleanest lakes, while enjoying boating, eating fresh fish, and lake life.
2. Estonia
As Russia's neighbor to the west, Estonia is one of Europe's most overlooked and affordable countries to visit. Situated on the Baltic Sea, most tourists only visit while their cruise ship is docked at port for the day. However, little do they know, there's much to see in Estonia including Tallinn's medieval old town, dramatic castles, sandy beaches, waterfalls, and six national parks which include sensational bogs and forests.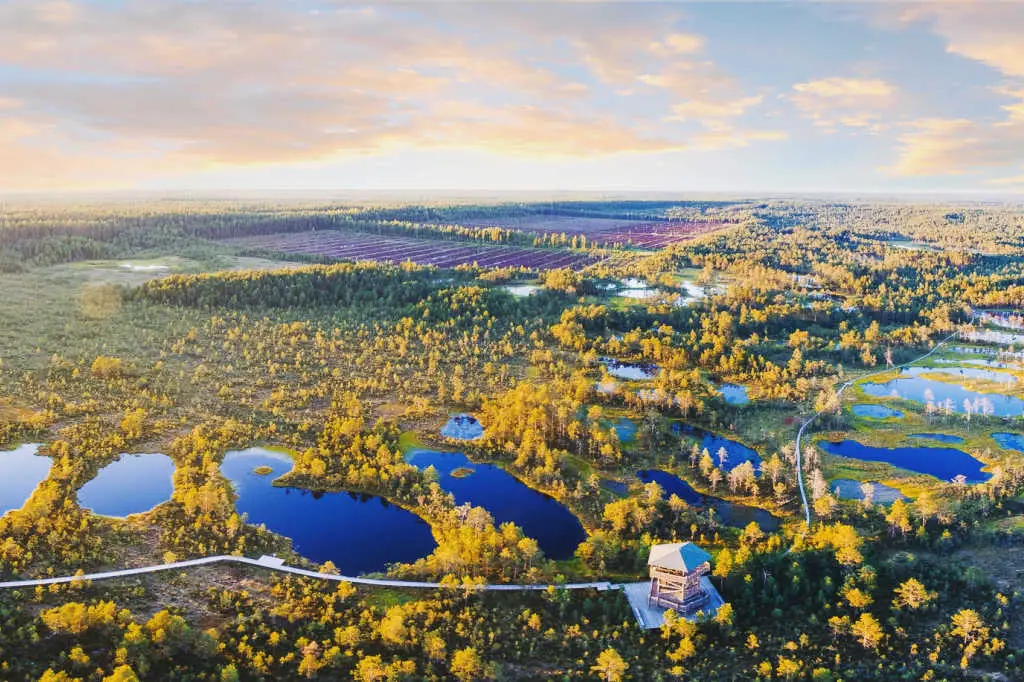 Once a Soviet state, Estonia feels more like a Nordic country than many of the former members of the socialist state. Today, as one of Europe's high-tech cities, Estonia is known for being one of the continent's first countries to propose digital nomad visas.
3. Uruguay
Situated between Argentina and Brazil, Uruguay is known for being the safest country in South America. Furthermore, when travelers combine food, adventure opportunities, and natural landscapes, a vacation to Uruguay is a must.
Most trips to Uruguay start in Montevideo, the cosmopolitan capital of the country. From there, attractions like its sexy beach towns, gaucho (cowboy) country, and Garzon wine region are only just a couple of hours away.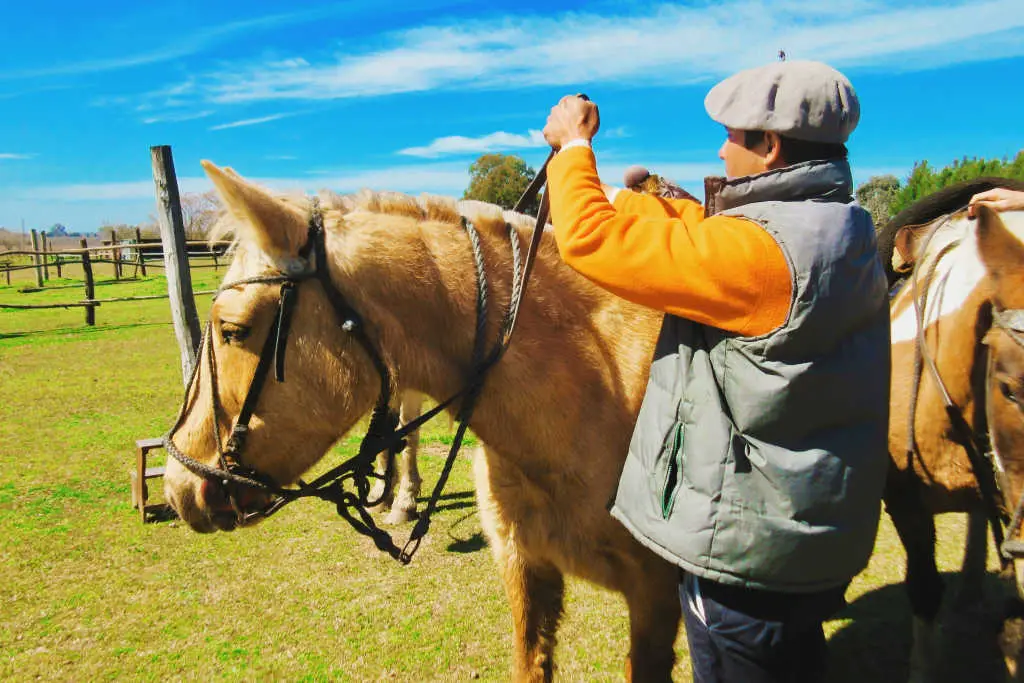 No trip to Uruguay is complete without staying at a ranch and horseback riding with a gaucho. With more cattle than people, finding a local cowboy shouldn't be very complicated. Many gaucho excursions include dining on steak under the stars paired with a bottle of local Tannat.
Many North Americans have no idea that Punta del Este exists—and bru, it gets wild. For instance, the richest South American jetsetters all have lavish homes on the beach, which they typically only visit for a few weeks per year.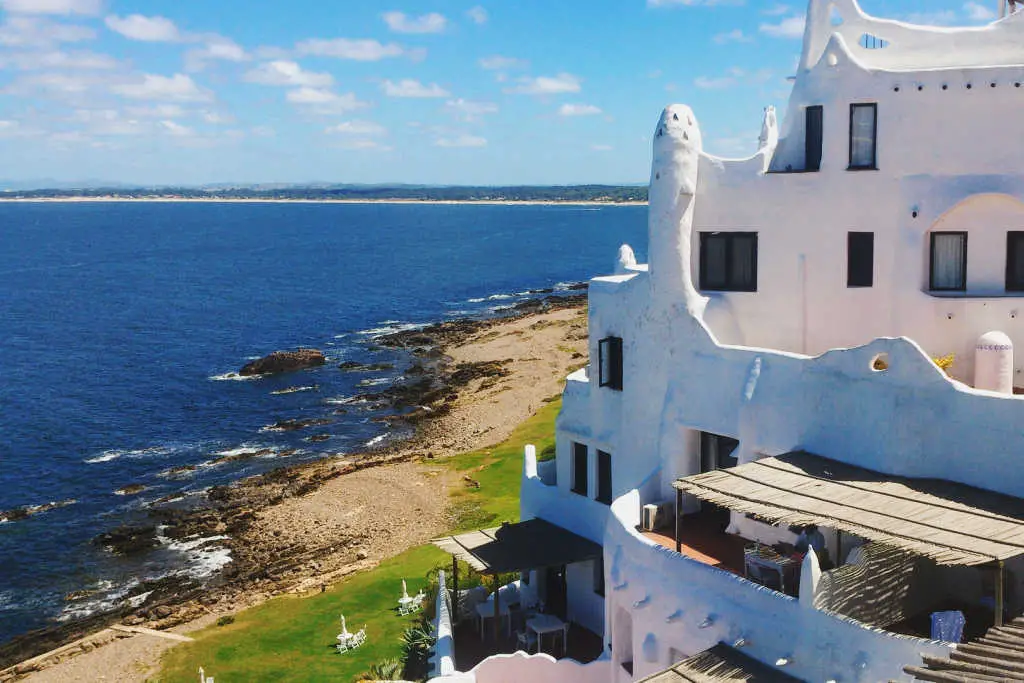 Also, unlike other South American cities where crime is prevalent, Punta Del Este is so safe that there are no fences surrounding properties. It may seem odd to bring up fencing but not having any in South America demonstrates the magnitude of wealth and security in the area.
Finally, if crazy beach parties aren't your pace, keep heading north along the coastline and you'll find a serene beach all for yourself.
4. Mexico – Baja Peninsula
Unlike Canada, Mexico is one of the few countries that never closed its borders during the pandemic—that alone makes road trips worthwhile. Additionally, contrary to much of the rest of Mexico, the Baja Peninsula is safe and has its own distinct culture and aesthetic.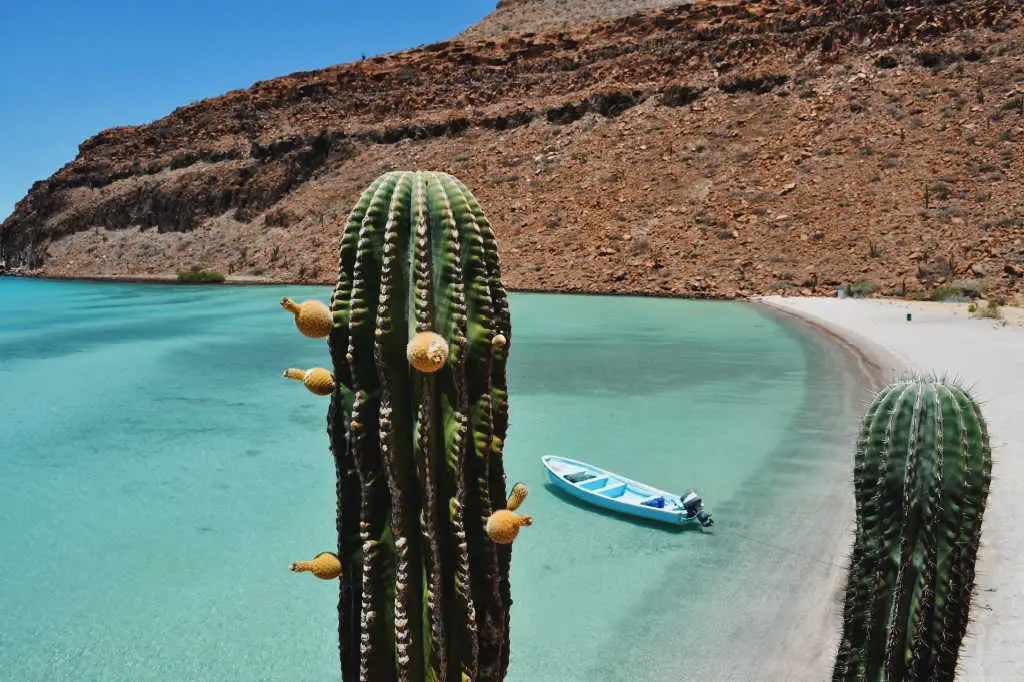 After passing through the two northernmost cities of Tijuana and Ensenada the peninsula begins to settle down and its more relaxed, remote side emerges. Twisting and turning while providing spectacular views along the way, road trippers follow Highway 1 to the southernmost point.
Along certain stretches, prepare to travel hundreds of miles while only seeing empty coastlines, fishing villages, and a plethora of cacti including the Mexican Giant Cardon, known in English for its size as the elephant cactus.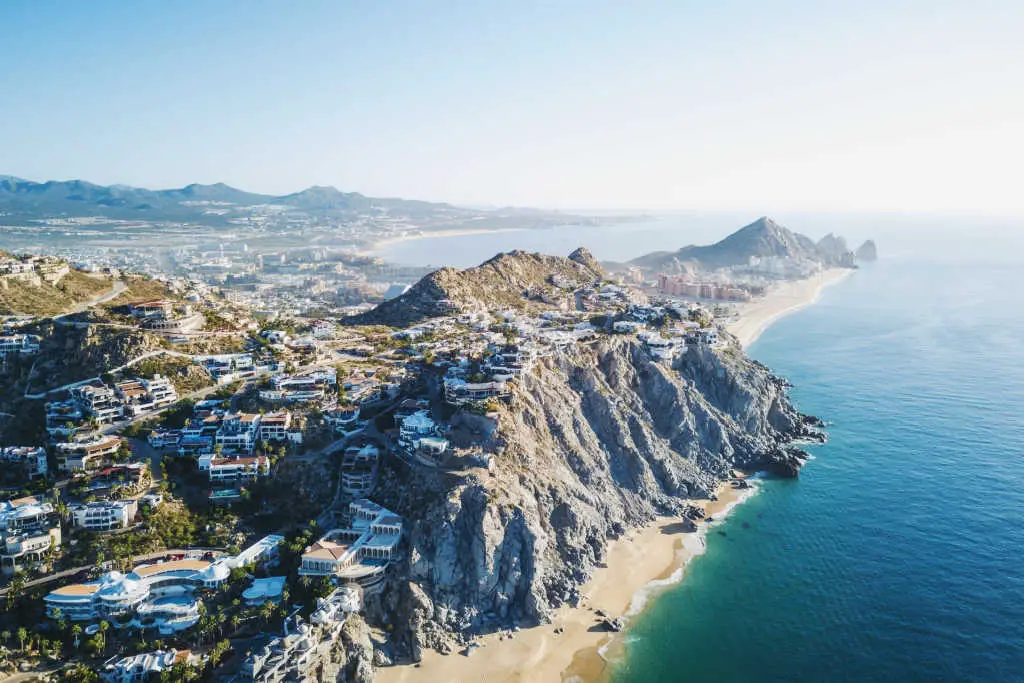 At the halfway point, must-see attractions include the colonial town of Loreto and the white sandy beaches and lush oasis in Mulegé. Another point of interest is San Ignacio, known for its whale watching and brilliant lagoon. With so much to see and so many shrimp tacos to eat before reaching Cabo San Lucas, many travelers wish they had allotted more time than the typical three weeks.
5. Georgia
During the last few years, Georgia has attempted to transform itself into a more modern hub to attract tourists. The revival included building new airports, paving roads, and heavily promoting the country online.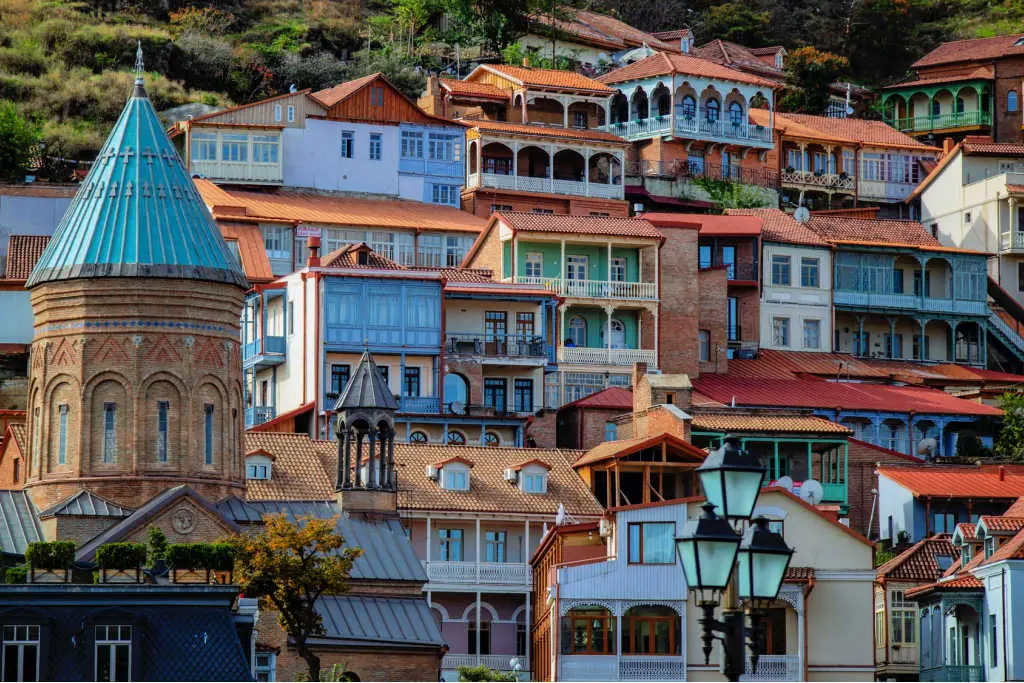 Georgia is located on the Black Sea, bordering Russia, Turkey, Armenia, and Azerbaijan. Most Americans would assume a trip here would be unsafe, however, Georgia's overall level of safety makes it one of the best cheap places to travel. In fact, these days the only thing that may be dangerous for tourists is the local chacha (brandy), which can easily reach 170 proof.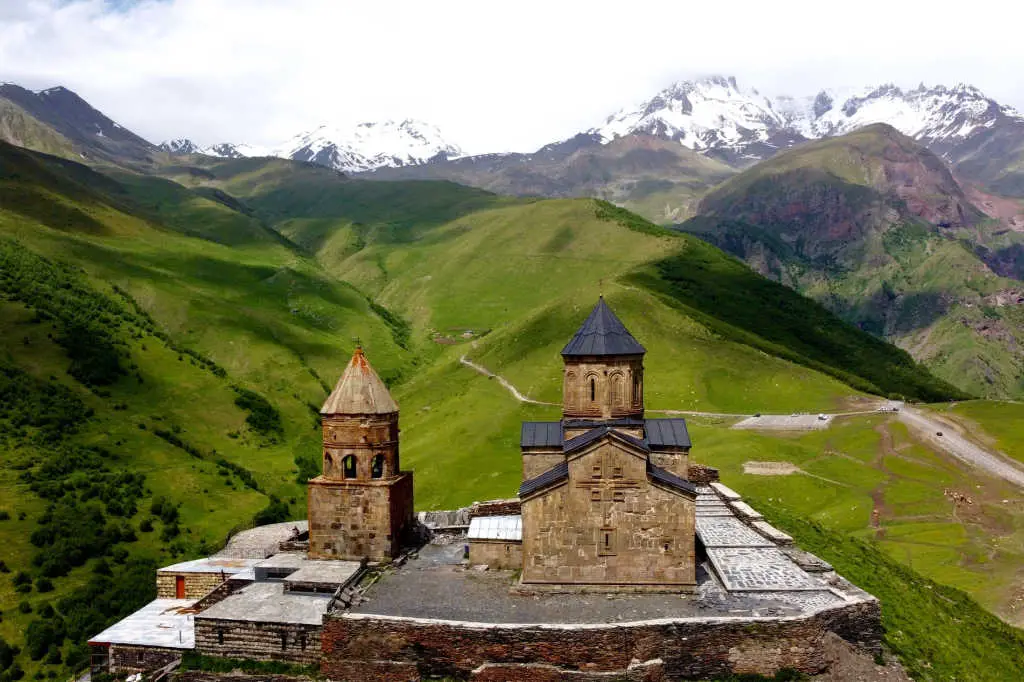 As a destination for hikers, the Transcaucasian Trail is the ultimate journey. Walkers trek through some of the highest towns in Europe and eat and drink like kings. Each night hikers are greeted with fantastic local delicacies. Typical dishes include meat skewers, stews, homemade dumplings, and wine from some of the oldest vineyards on the planet.
6. Belize
Amazing wildlife, the Great Blue Hole, jungle treks, and Mayan Ruins—every day is an adventure in Belize. The best part, everyone speaks English so there are no stumbling blocks.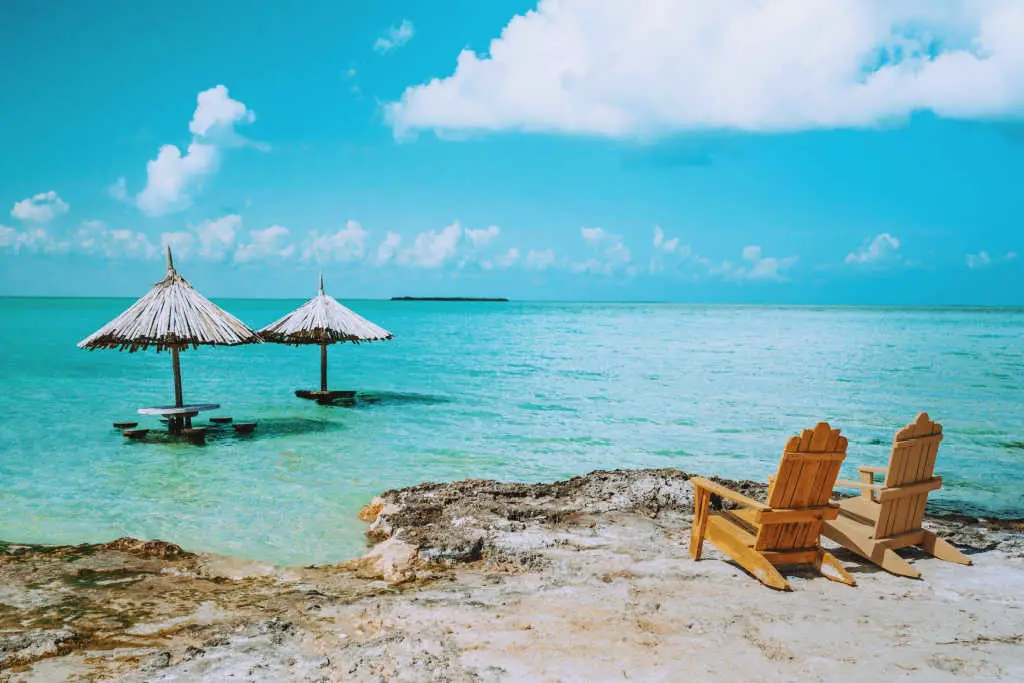 For the ultimate getaway, Silk Caye is the perfect tropical escape. While alternating between relaxing and snorkeling, local guides grill up the ultimate Caribbean barbecue. The deserted island is set among palm trees, crystal clear water, and the Belize Barrier Reef.
7. Montenegro
Croatia may be the trend these days, however, Montenegro is just as stunning. While the entire country fits inside Connecticut, it feels bounteous because there's so much to see and do. In terms of local cuisine, the mandatory requirement is that all visitors must try the Pljeskavica; grilled meat made of beef, pork, and lamb.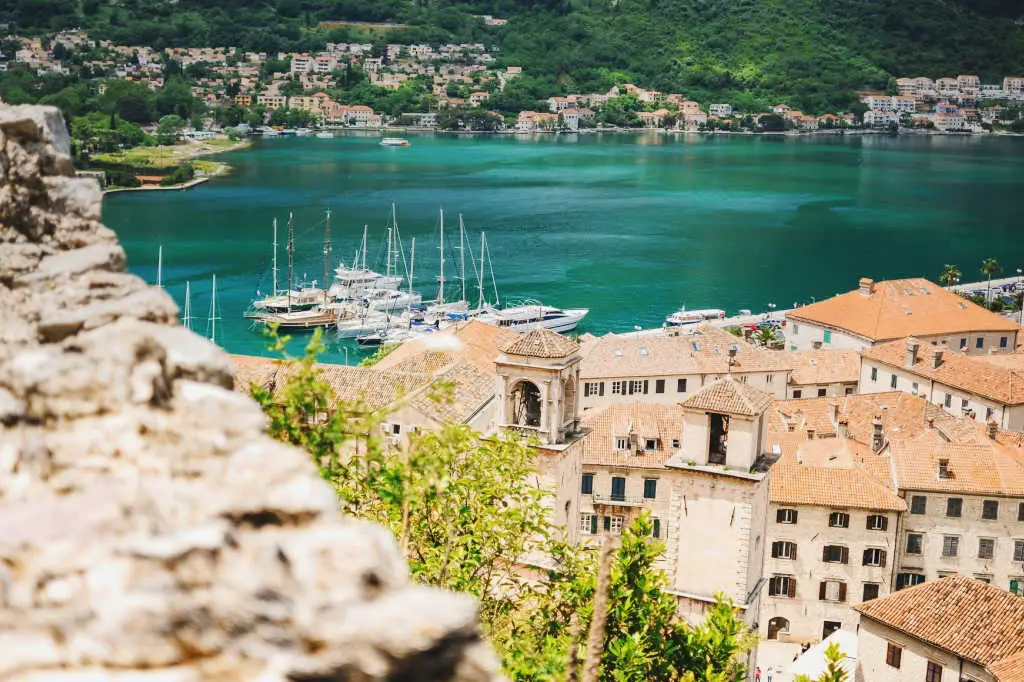 Montenegro's dramatic coastline and remarkable beaches easily match those of the Mediterranean. Furthermore, the party scene can be as wild or as serene as you desire. Moreover, the diversity of the beaches provides every visitor with the opportunity to find the one that suits them. Honestly, we've never seen so much variation in such a small region.
After relaxing beachside and visiting the ancient old towns of Kotor and Budva, set aside time to explore the hinterland. Between water-water rafting down the Tara River, or hiking in Prokletije National Park, Montenegro's wilderness supplies amazing adventure moments.
8. Slovakia
Looking for a quiet destination, offering nature, mountain views, scenic hiking, and charming Old Towns? Consider Slovakia—because not many other tourists do! This lesser-visited European country is a hidden gem. While countries like Croatia and Italy are suffocating with tourists, Slovakia's small towns and villages are eagerly waiting for you.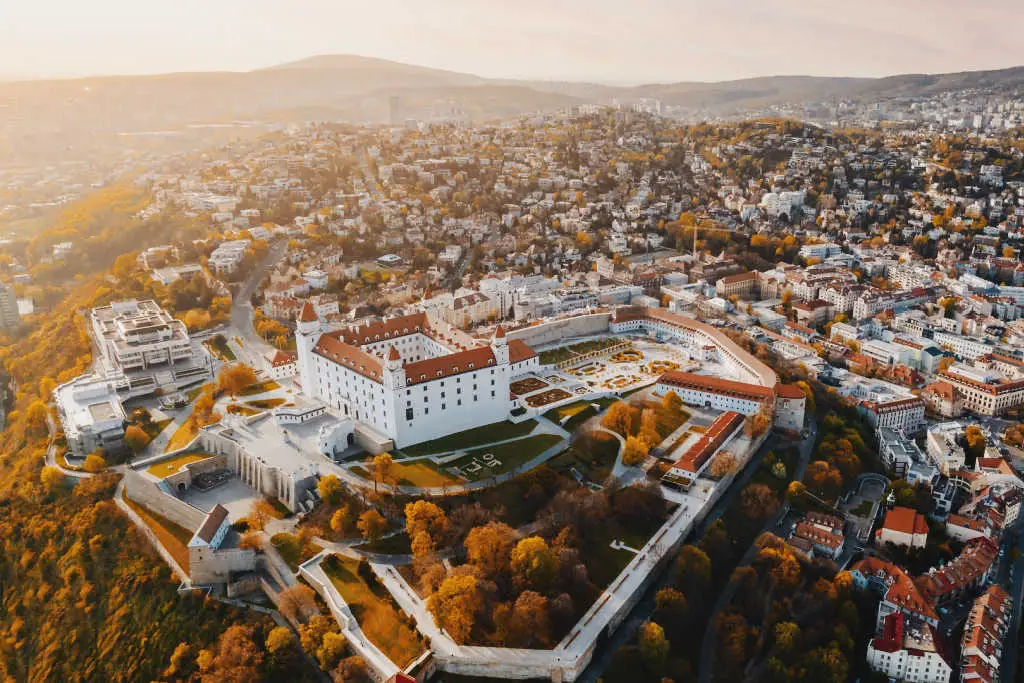 Most tourists start their trip in the capital of Bratislava to experience some great local cuisine and nightlife. However, to get off the main tourist route it is highly recommended to rent a car. That way, you can situate yourself in Poprad – Spišská Sobota, a historic town that has homes that date back to the 16th and 17th centuries. This part of Slovakia serves as the perfect base to explore the Tatras Mountains, Slovak Paradise National Park, and Strbske Pleso Lake.
Also, don't miss Košice with its beautiful architecture and pedestrian-only streets. Other popular attractions include Spis Castle and the Demänovská Cave of Liberty.
Any one of the best cheap places to travel listed above is sure to make for a memorable vacation. All eight of these destinations have far fewer crowds and don't cost as much to visit—offering the perfect budget-savvy vacation for 2024.
We Need Your Help
Did you find this article helpful? If so, bookmark it and when you're planning your next vacation click on any of the links below before finalizing reservations. You'll get the best price, we'll earn a small commission, and you'll help support future articles.
Thank you!
BEST TRAVEL SEARCH ENGINES
🏘️ Book Your Accommodation
We use Tripadvisor and Priceline's Express Deals to compare prices and reviews in advance and check availability
✈️ Book Your Flight in Advance
To find the cheapest flight options, you can use WayAway and Skyscanner to find the most suitable choice for you
🚗 Reserve Your Rental Car
Use DiscoverCars and Skyscanner to compare prices and view the largest selection of vehicles