Whether nursing a Vegas hangover or kicking off your next flight with a celebratory drink, travelers want to know where to find the best bloody mary at Las Vegas Harry Reid International Airport.
Why Bloody Marys?
For over 100 years, bloody marys have been enjoyed worldwide as a traditional morning cocktail. Naturally, since most travelers kick off their trip in the morning hours, it only makes sense that the tomato-based drink is associated with flying and airports.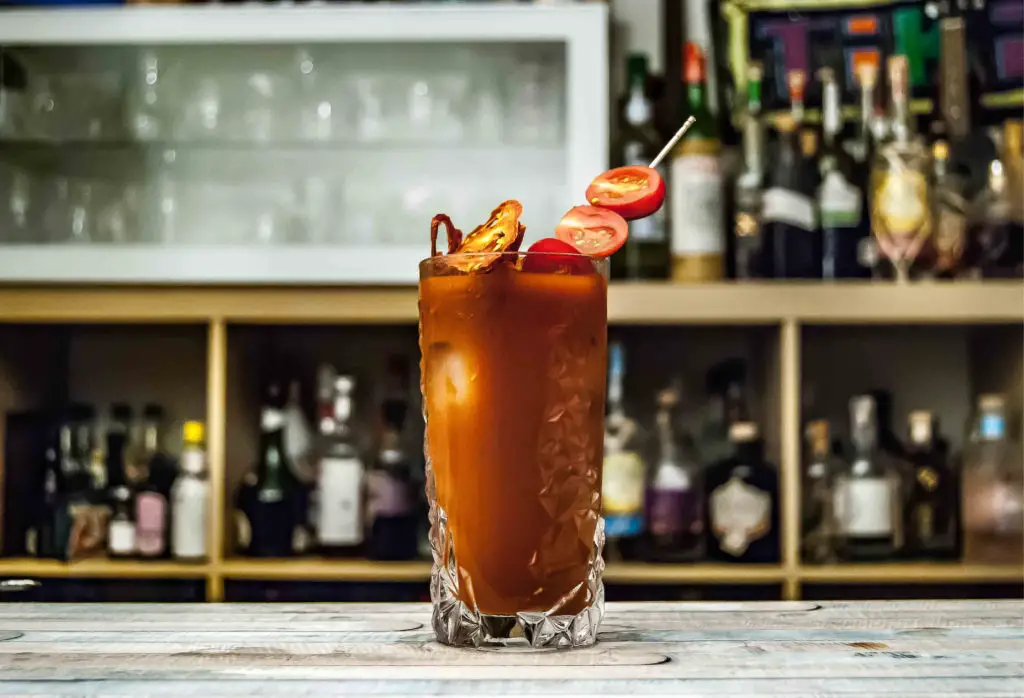 Moreover, did you ever notice that bloody marys are an in-flight drink staple? Well, there's a good reason why. Bloody marys have been scientifically proven as one of the best drinks to enjoy while flying the friendly skies.
A 2015 study determined that an airplane's environment alters a passenger's body chemistry, reducing sense of taste. Therefore, savory foods and flavors taste better while cruising at 36,000 feet.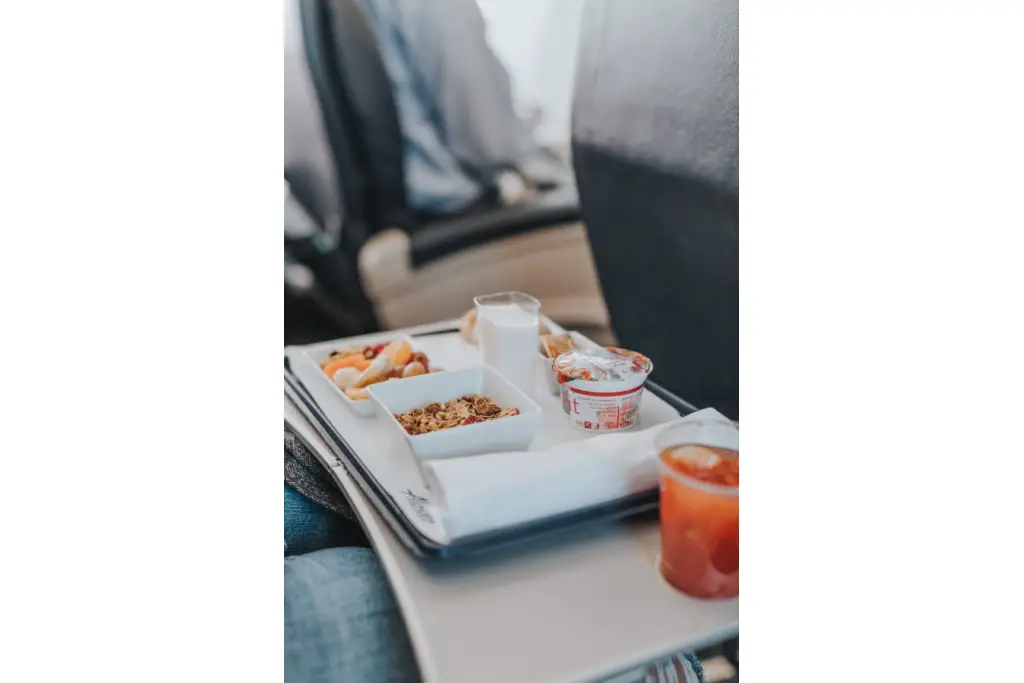 As a bonus, tomatoes are a natural blood thinner. Drinking only 8 ounces of tomato juice helps protect against thrombosis, the cause of blood clots which can be a serious risk factor when flying.
So, if you find yourself in the Las Vegas airport craving a bloody mary—go for it! Not only is it a classy way to have a drink before noon, but you can justify the purchase by saying it's good for you! However, you will have to deal with airport prices—expect to pay around $15 to $20 per drink.
Below is where you can find the best bloody mary at Las Vegas Harry Reid International Airport. However, before we get into that, if you're arriving at the airport let's talk about what you should do in Vegas.
Top-5 Tours in Las Vegas
💡 After you've hit up the Strip, add one of these thrilling tours to your itinerary!
Do you want to do something unique or get off the beaten path? Click here and Try Viator: the world's largest online marketplace for tours, activities, and attractions with the best prices.
Sammy's Beach Bar & Grill
Sammy Hagar's tropically-themed restaurant and bar is a popular place to get drinks in the Las Vegas airport. The cheerful, colorful interior draws travelers looking for a fun place to escape, especially during long layovers or delayed flights.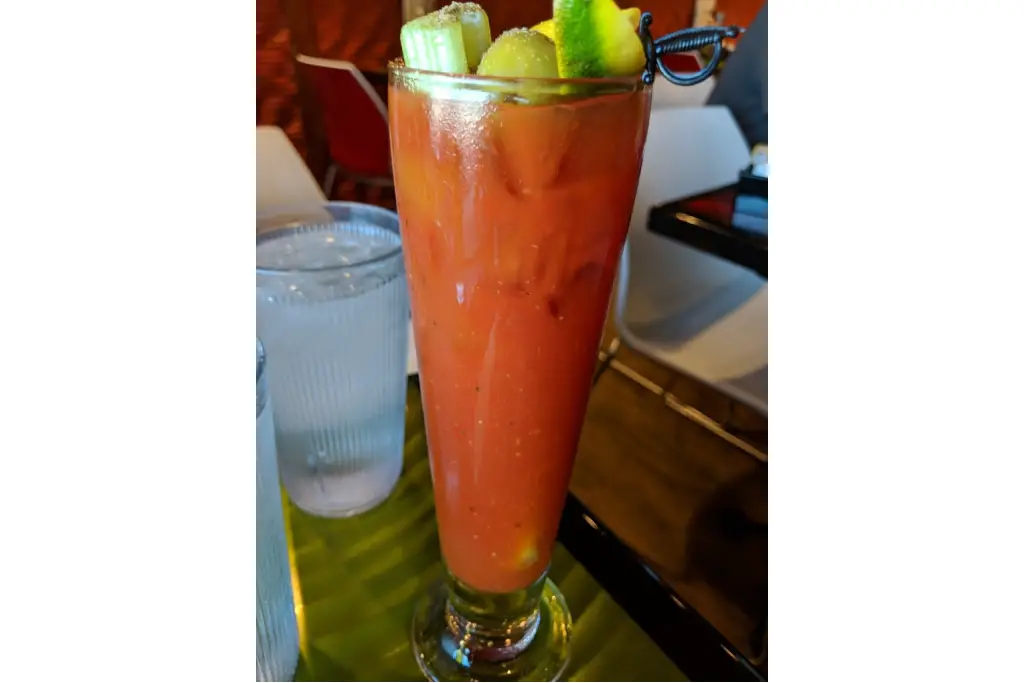 Naturally, the quality of a cocktail depends on the bartender making it, but overall, Sammy's seems to be the one taking it the most seriously—for this reason, it ranks as the best bloody mary at the Harry Reid Las Vegas airport.
Location: Terminal 1, Gate C
The Layover Bar
If you are a bloody mary drinker who is all about the garnish, then The Layover Bar may be your best option. This is the only bar in the Las Vegas airport that allows you to build your own bloody mary, so it's made exactly how you like it.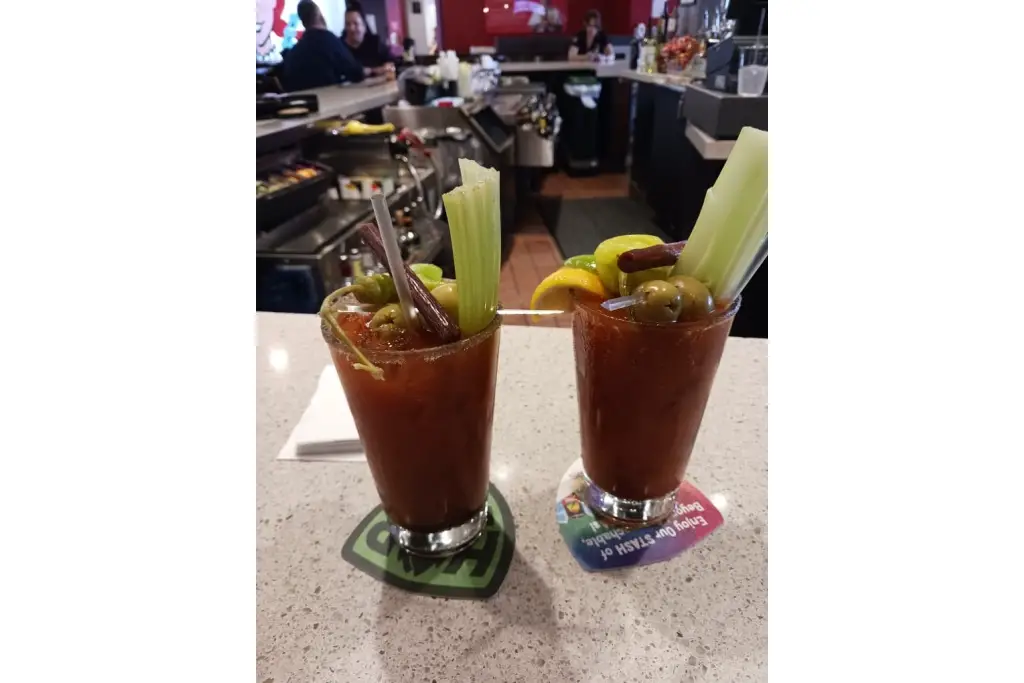 Situated in a busy part of Terminal 1, right before security, The Layover Bar sits in a prime people-watching spot. While not a restaurant, patrons love that you can order Wendy's right from the bar. However, if you choose to garnish your drink with all the fixings—celery, olives, pepperoni sticks, and pepperoncini—you may leave satisfied enough until you can board your flight.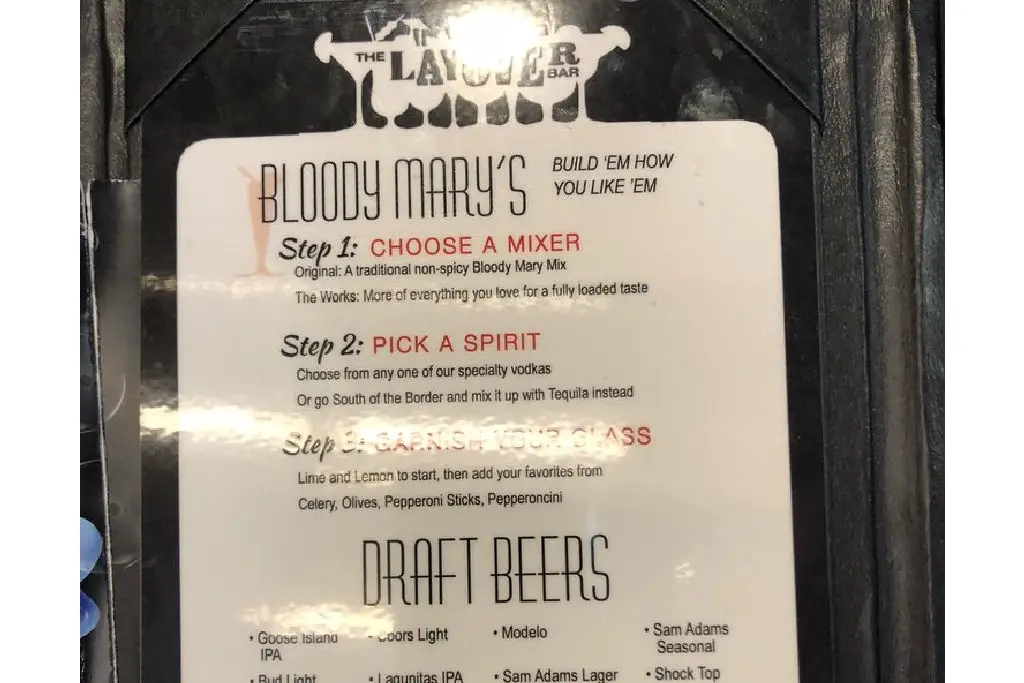 Location: Terminal 1 – Before Security
Must Read: > 8 Psychedelic Things To Do in Vegas While High
Las Vegas Chophouse & Brewery
The Las Vegas Chophouse & Brewery offers the closest thing you'll find to fine dining at Las Vegas airport. Located in Terminal 3 near the E Gates, this is a popular option for a proper dining experience before a long international flight.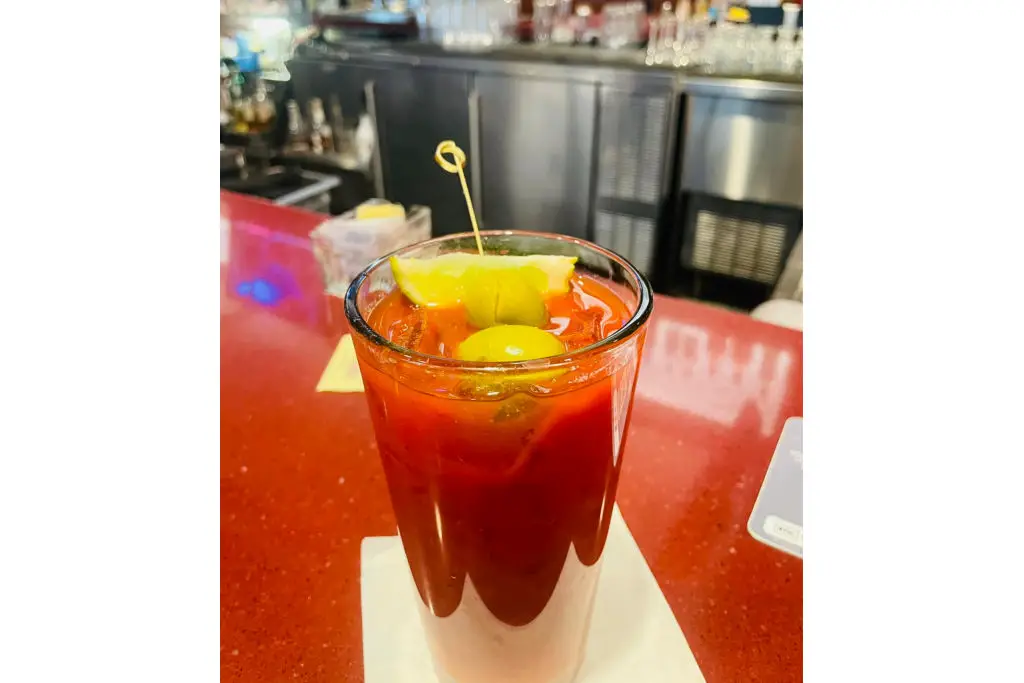 If you're looking for a sit-down breakfast to enjoy along with a bloody mary, Chophouse is one of the best places for an early meal. Menu items include hearty skillets, omelets and biscuits, and prime rib breakfast burritos.
Location:  Terminal 3, Gate E
Village Pub
In our opinion, The Village Pub is the highest-ranked Las Vegas airport restaurant. With a full bar, roomy "patio" seating, and friendly staff, frequent flyers (like us) have designated the Village Pub as their favorite hangout at Las Vegas Harry Reid Intl Airport.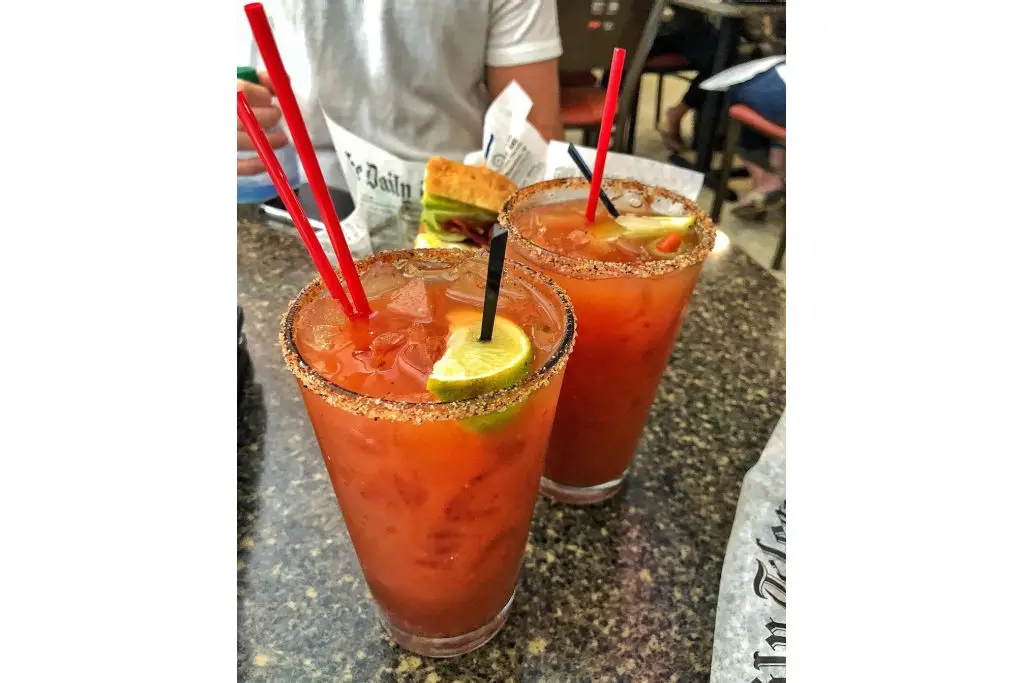 Pair your bloody mary with one of their classic breakfasts or with their fish and chips specialty for brunch. Village Pub is open daily from 8 a.m. to 8 p.m.
Location: Terminal 3, Gate E
Corcoran's Irish Pub
While most travelers head to Corcoran's Irish Pub for a pint of Guinness or a Jameson Irish Whiskey, the bar does offer a traditional bloody mary.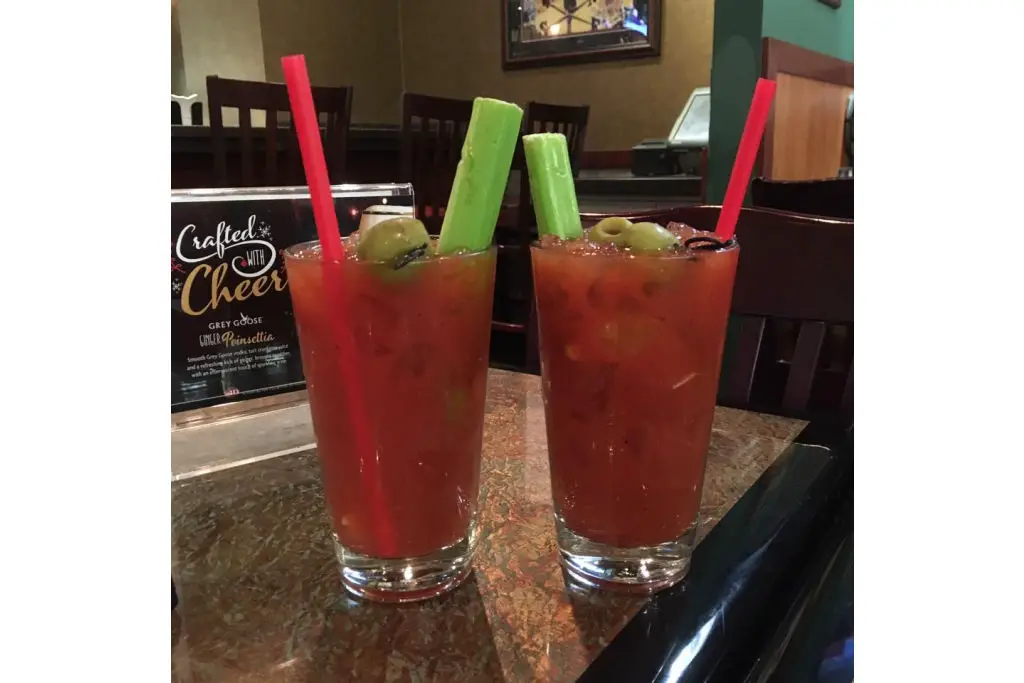 It sits in a quiet part of the airport, serving only pre-made packaged chips and sandwiches.
Location: Terminal 1, Gate C
Wolfgang Puck Express
The name Wolfgang Puck Express helps dictate the type of bloody mary experience here—quick and fast. At this celebrity food chain, cocktails are served in plastic cups and feel very "to-go."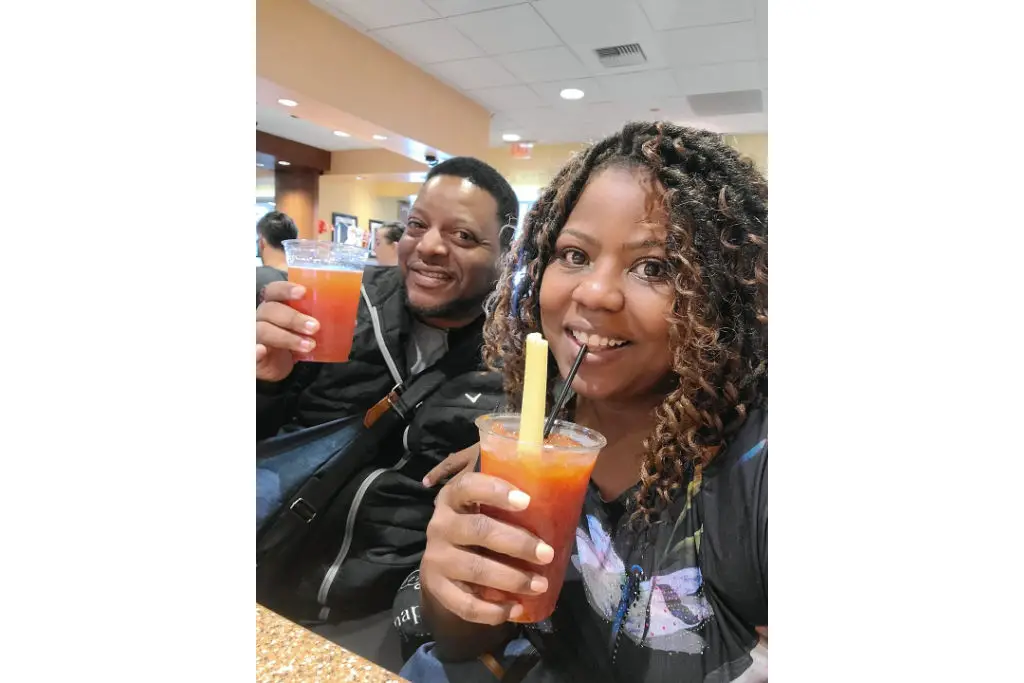 Come here for your bloody mary fix only if you are craving a preflight pizza to accompany it.
Location: Terminal 1, Gate D
The B Lounge
This Budweiser-themed bar doesn't come highly rated with Vegas travelers. Per the online reviews, the service, prices, and overall vibe are consistently described as "horrible."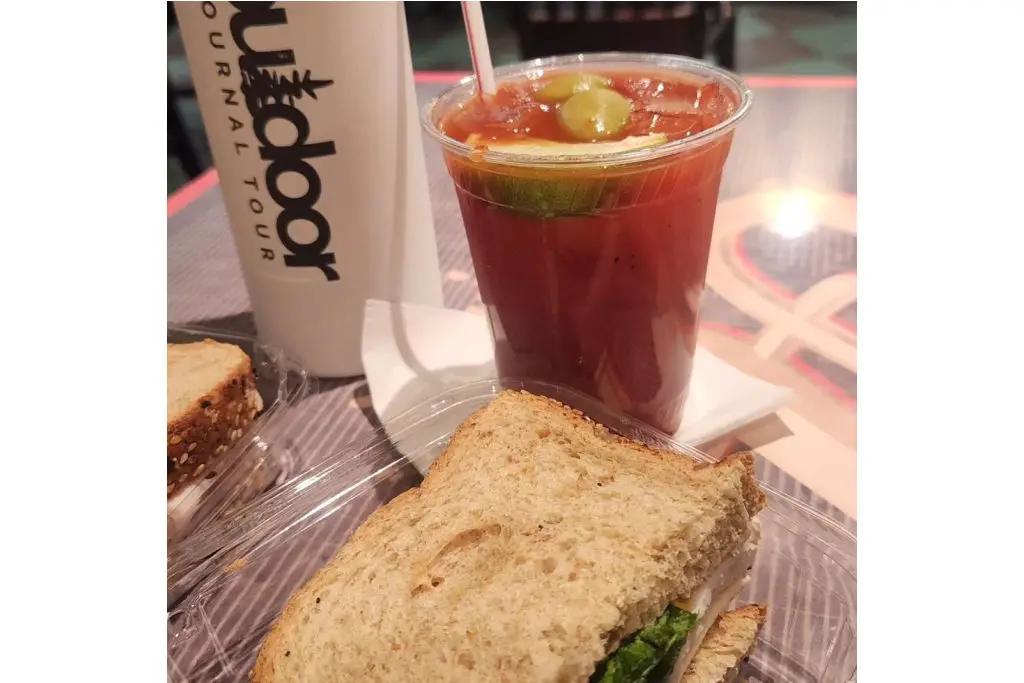 Bloody marys are served in plastic cups and only light prepackaged snacks are available. Our tip: head to The B Lounge only as a last resort.
Location: Terminal 1, Gate A
We Need Your Help
Did you find this article useful? If so, bookmark it and when you're planning your next vacation click on any of the links below before finalizing reservations. You'll get the best price, we'll earn a small commission, and you'll help support future articles.
Thank you!
TRAVEL TIPS
🏘️ Book Your Accommodation
We use Tripadvisor and Priceline's Express Deals to compare prices and reviews in advance and check availability
✈️ Book Your Flight in Advance
To find the cheapest flight options, you can use WayAway and Skyscanner to find the most suitable choice for you
🚗 Reserve Your Rental Car
Use DiscoverCars and Skyscanner to compare prices and view the largest selection of vehicles