These are eight things you must know before visiting Bergen, Norway. As one of Europe's most underrated cities, Bergen is surrounded by stunning fjords and marvelous mountains. Near the city center, Bergen honors its past with cobbled streets and colorful wooden houses.
With excellent transportation and several interesting attractions, Bergen's is easily the best center to explore Norway's fjord district. In short, knowing just a few simple things will make sure you have a trouble-free holiday experience.
8 Things to Know Before Visiting Bergen Norway
Bergen is Norway's second-largest city and sits about 300 miles west of Oslo⁠—it's recognized as the "Gateway to the Fjords." Even though Bergen is a big city, you're never far away from amazing outdoor adventures.
This area is famous for having some of the most easily accessible and impressive fjords in the world. Therefore, the best thing to do in Bergen is to take the Guided Cruise Tour to Nærøyfjorden, Flåm, and Stegastein.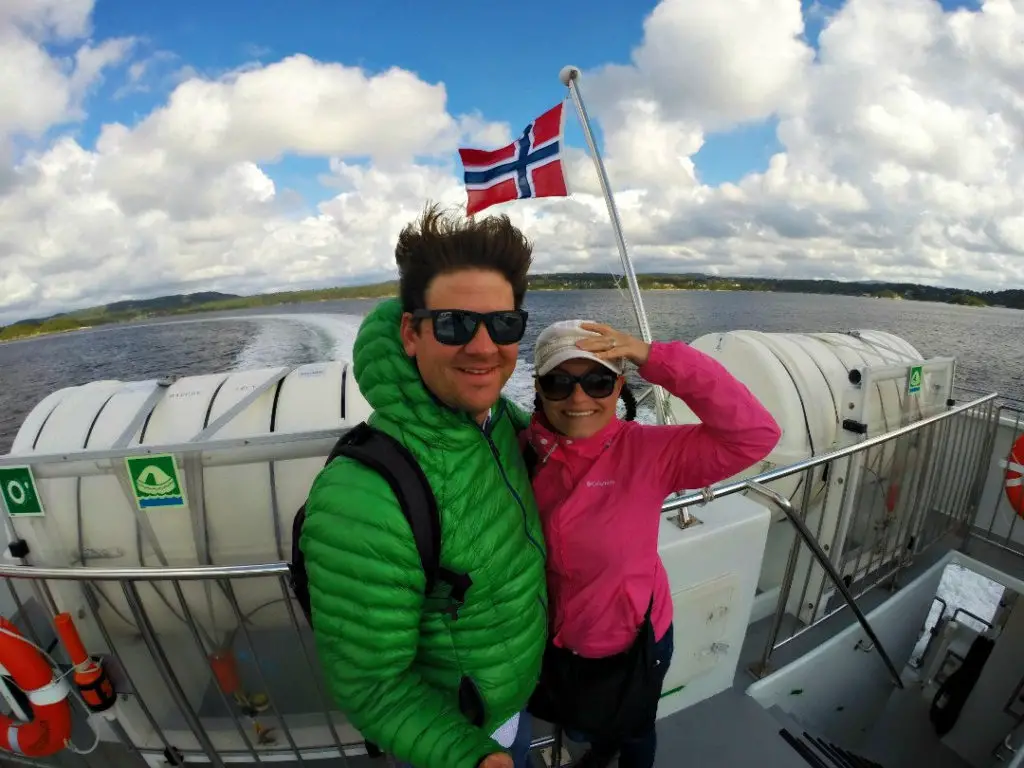 A fjord is simply a narrow, deep, and prolonged sea or lake drain, with steep walls on three sides. The fjord's inner section is called the sea bottom. The opening near the sea is called the mouth and is often shallow. When the body of water is wider than it is long, it is not considered a fjord. Instead, it's referred to as a cove or bay.
There's little doubt that visiting Bergen can make for the trip of a lifetime. However, it's also one of the most expensive destinations in the world, so it's best to be well prepared. Here are the seven things you need to know before visiting Bergen Norway:
It's probably going to rain during your visit.
You should spend at least two days in Bergen, Norway.
Most visitors take a cruise to explore the fjords.
Seven mountains surround the city.
The best Bergen, Norway hike takes you across Vidden.
Norwegians consider their salmon to be the best in the world.
Visitors short on time can focus on the 10 best things to do in Bergen, Norway.
It's going to be expensive.
1. It's Probably Going to Rain During Your Visit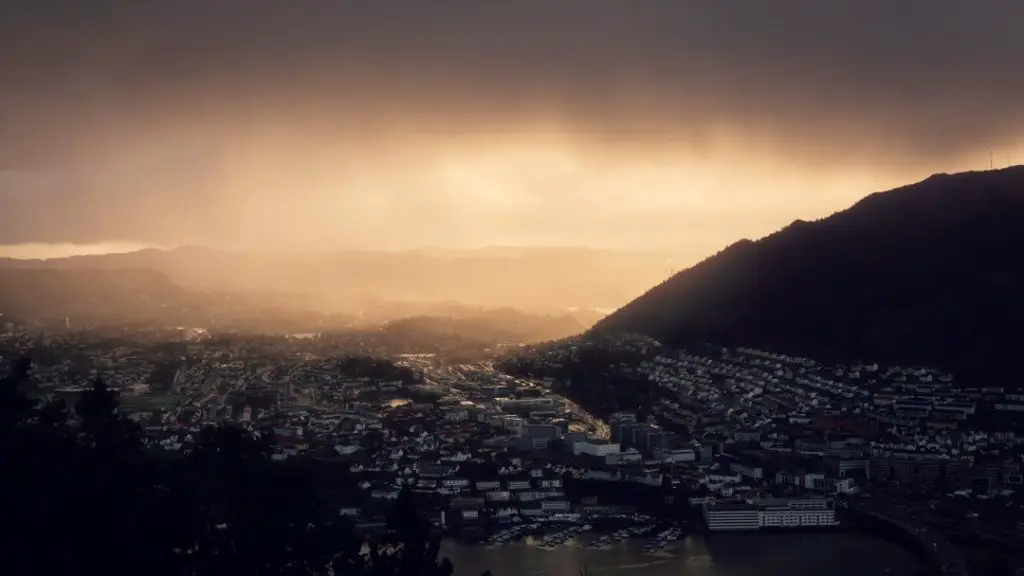 While Visit Bergen, the local tourism board, may proclaim that "the weather on Norway's west coast is often surprisingly beautiful, " in reality, Bergen is one of the rainiest cities on the planet. Raining about 270 days of the year, Bergen is Europe's rainiest city. In comparison, Seattle averages about 40 inches of rain per year. At the same time, Bergen averages about 120 inches of rain per year.
Tip: Bring a sleek and affordable raincoat and/or a hooded poncho.
There's little doubt that you'll want to bring a rain jacket. However, if you're planning on spending any significant time outside you may want to consider bringing a heavyweight waterproof rain suit. Also, if you're considering doing any hiking up on any of the nearby fjords it is most likely a necessity.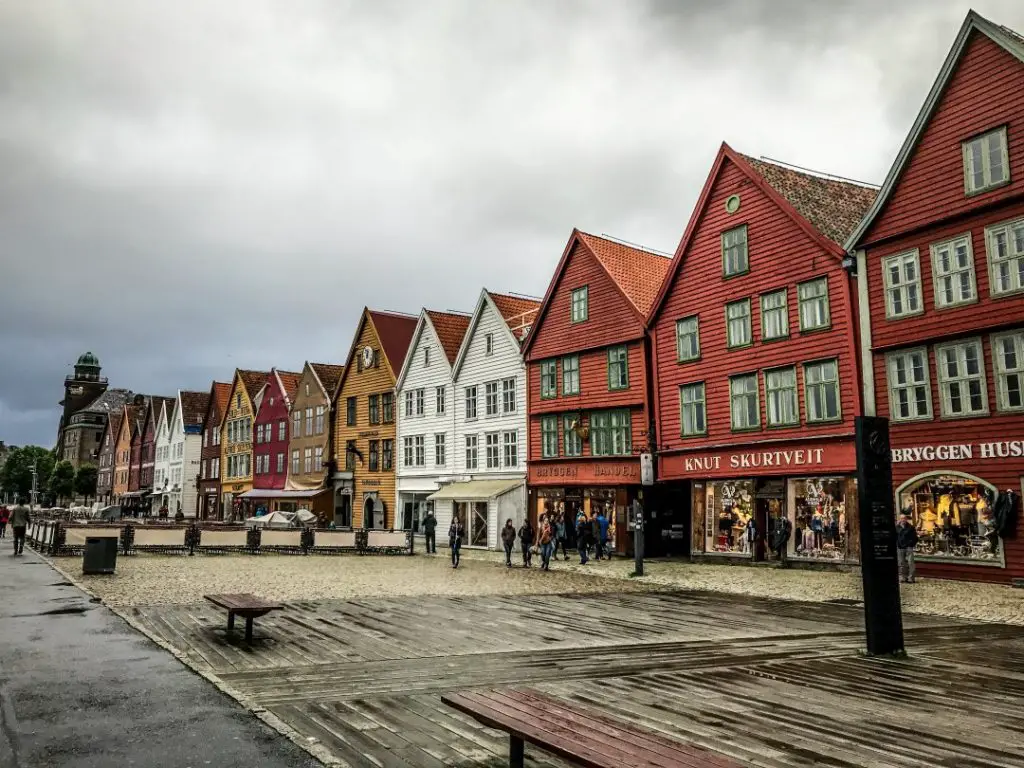 For example, during our cruise down Sognefjord, we could barely see any of the scenery around us because of a massive storm that ripped through the area. If you're thinking about getting an epic photo on Trolltunga, be prepared for rain and consider yourself lucky if it's only overcast that day.
The weather in Bergen is no joke. Even in late August, when we visited, we were constantly putting on and taking off layers. It's not uncommon to be wearing a t-shirt in the hot sun one moment and a winter coat under a rain jacket the next—the weather changes quite quickly and is that extreme.
2. You Should Spend at Least Two Days in Bergen Norway
You should spend no less than two full days in Bergen, if possible. Luckily, it's a relatively small city tucked in between seven mountains and a fjord—making it easy to quickly navigate through. If you only have 24 hours, consider a walking tour of the Bryggen Wharf, visiting the fish market, taking a funicular to the top of Mount Floyen, or tasting a bit of Norwegian-style coffee.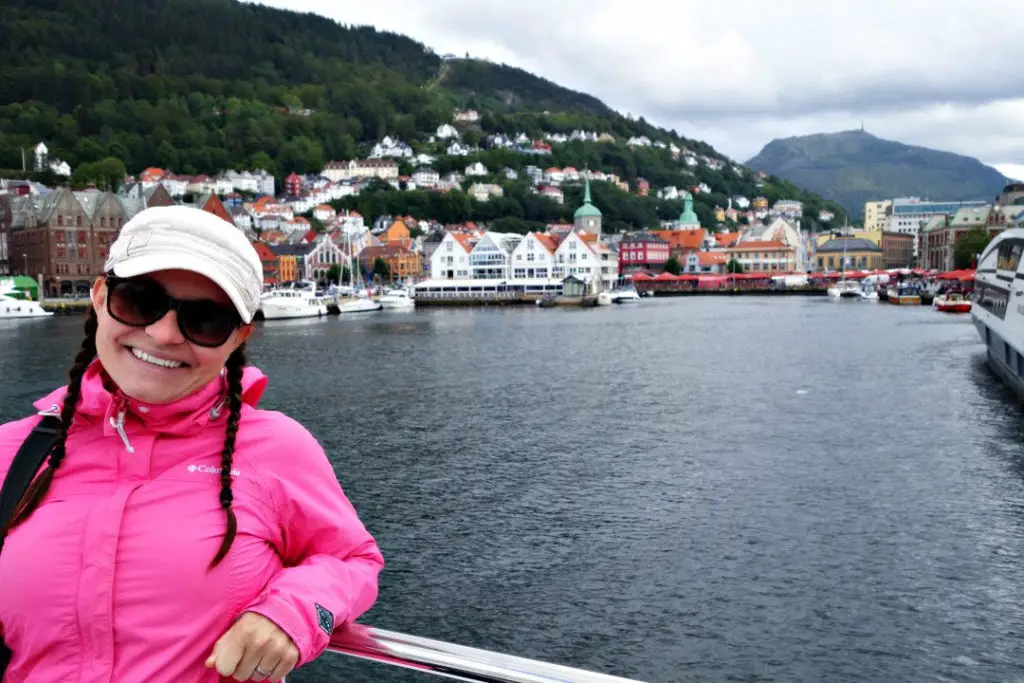 A second full day will allow you time to enjoy the great outdoors. Some options include taking a scenic boat cruise, partaking in a private guided tour of the fjords, or signing up for kayaking, cycling, or hiking excursion. Make sure to end your last day in Bergen with a seafood dinner. A couple of recommendations include Restaurant 1877 or Bare Vestland.
Anyone looking for a quick bite to eat or a budget-savvy taste of Bergen should try Trekroneren—a popular hotdog stand. These massive half-pound hotdogs come in 24 varieties with the most popular being made from Norwegian reindeer.
3. Most Visitors Take a Cruise to Explore the Fjords
We visited Bergen on our last stop during the Sognefjord in a Nutshell tour. If you're in Bergen and haven't yet explored the fjords on a similar tour, it is a great way to see a lot in a short amount of time. However, keep in mind that if you don't add an overnight along the way, the tour can feel extremely long and a bit uninspiring. If you happen to have bad weather it becomes painfully boring.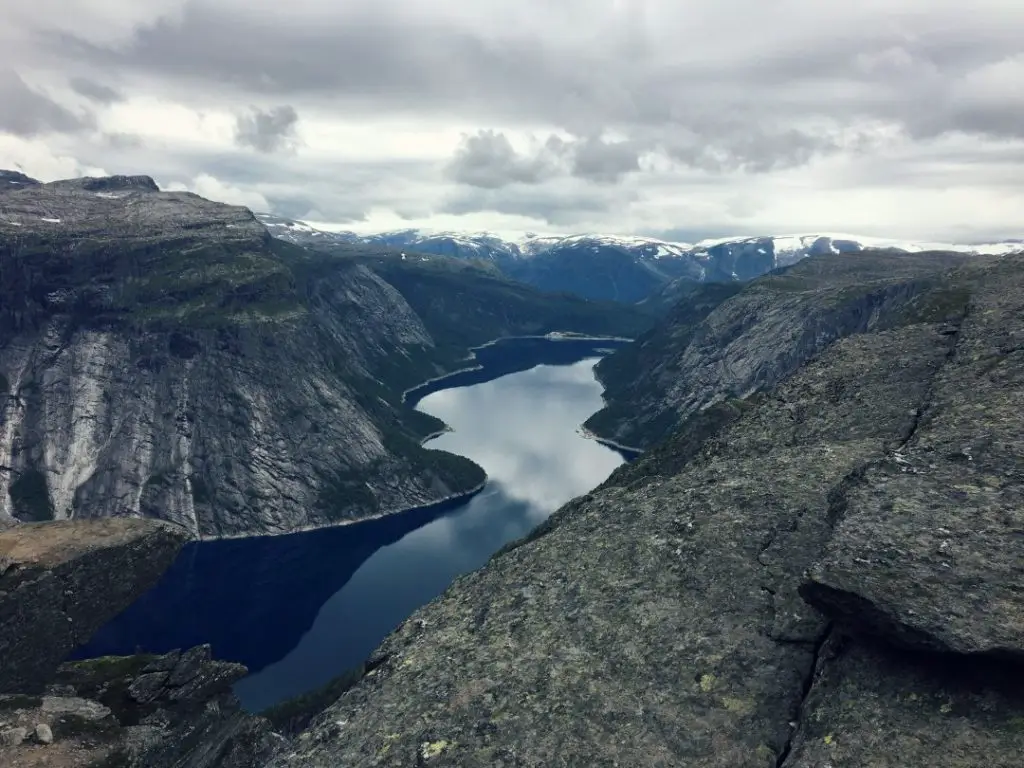 Covering a lot of ground on a tour like Norway in a Nutshell or Sognefjord in a Nutshell can feel very much like 'mass tourism' and may not be an overall enjoyable experience. You can read about our personal experience and how we did Norway on a Budget here.
For example, other options include half-day and full-day tours and scenic cruises. A half-day or scenic cruise will allow you to see the surrounding islands and get a good idea of what the fjords are like.
One of the most popular half-day cruises goes roundtrip from Bergen to Mostraumen. Conversely, a full-day private tour will allow you to see narrow sections of the fjords and dramatically high mountains.
4. Seven Mountains Surround the City
Bergen is commonly referred to as 'The City Between the Seven Mountains.' As a result, the area offers visitors a vast array of recreational activities. In particular, the forested and mountainous terrain makes for exceptional hiking opportunities.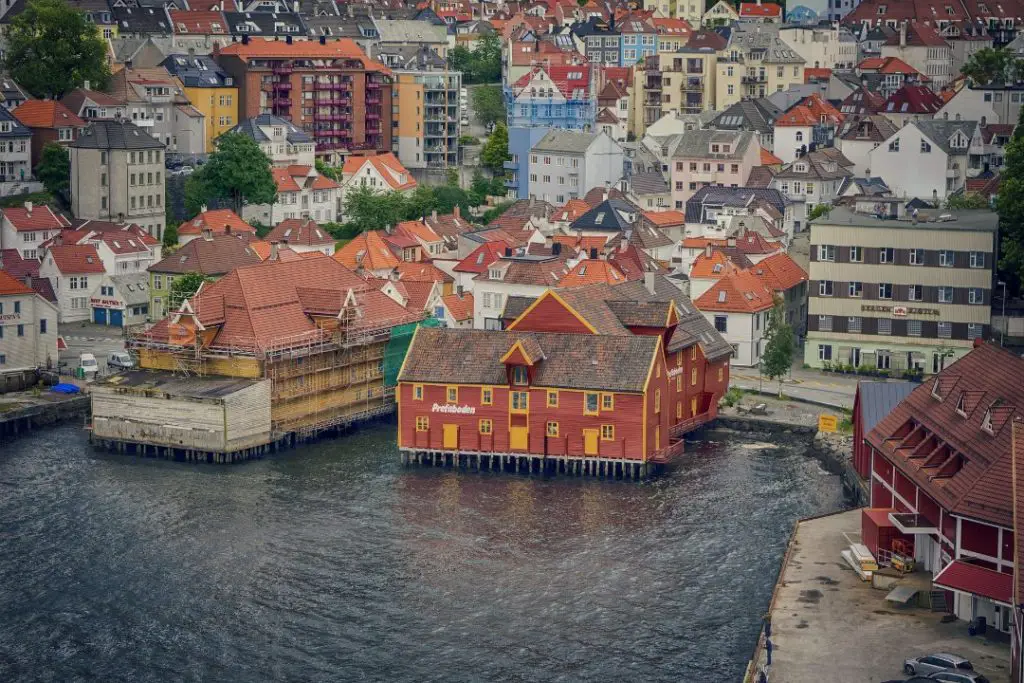 What Are the Seven Mountains of Bergen Norway?
The Norwegian playwright Ludvig Holberg was inspired by the seven hills of Rome. Consequently, he thought his hometown should also be graced with such a legacy. Holberg decided on the following seven nearby mountain peaks:
Fløyen, 1,050′
Ulriken, 2,110′
Sandviksfjellet, 1,286′.
Lovstakken, 1,565′
Rundemanen, 1,864′
Damsgaardsfjellet, 932′
Lyderhorn,

1,299′
By far, the two most favored mountains to visit are Fløyen and Ulriken. Both allow easy access to the top. The Fløibanen Funicular departs directly from the city center and will take you to the top of Fløyen. Similarly, Ulriken is easily accessed via a cable car. However, a 10-minute bus from the city center is required. If you're into adventure though, a short bus ride may make the trip worthwhile as a new zip-line was recently constructed.
5. The Best Bergen Norway Hike Takes You Across Vidden
Bergen's best hike will take you across Vidden, the area between Mount Fløyen and Mount Ulriken. The hike is about 8 miles long and typically takes between 4 to 6 hours and provides breathtaking views of Bergen and the surrounding area. You may complete the well-marked tour yourself or with a guided tour.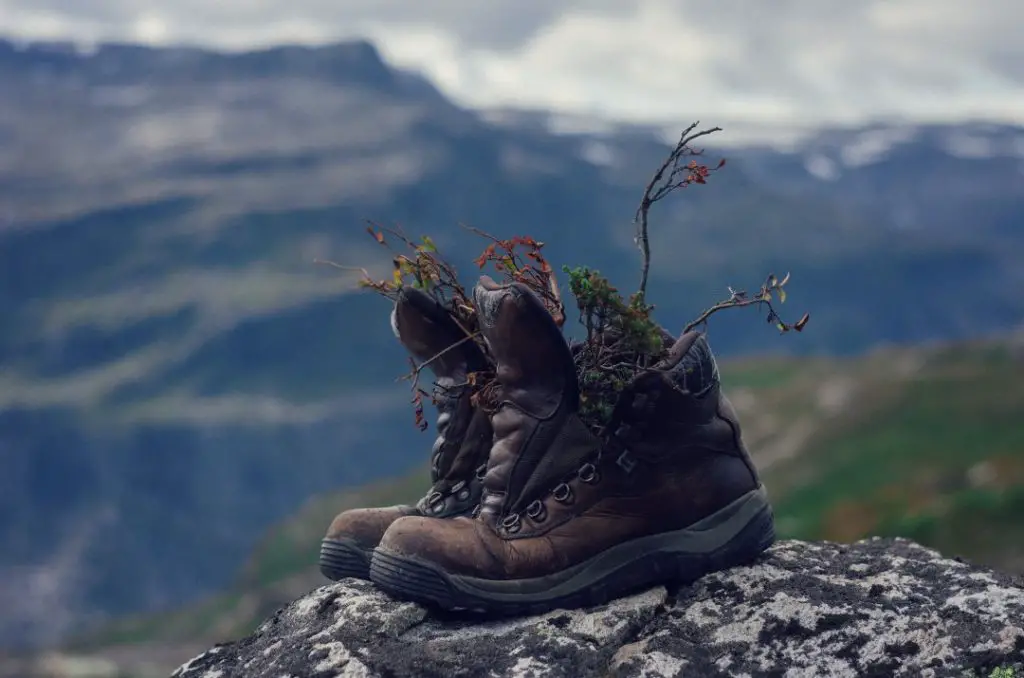 You can either start or end by taking the Fløibanen funicular or Ulriken cable car. Either way, you'll be able to see views of the nearby islands and fjords. On clear days, you will be able to revel in views of the Folgefonna glacier.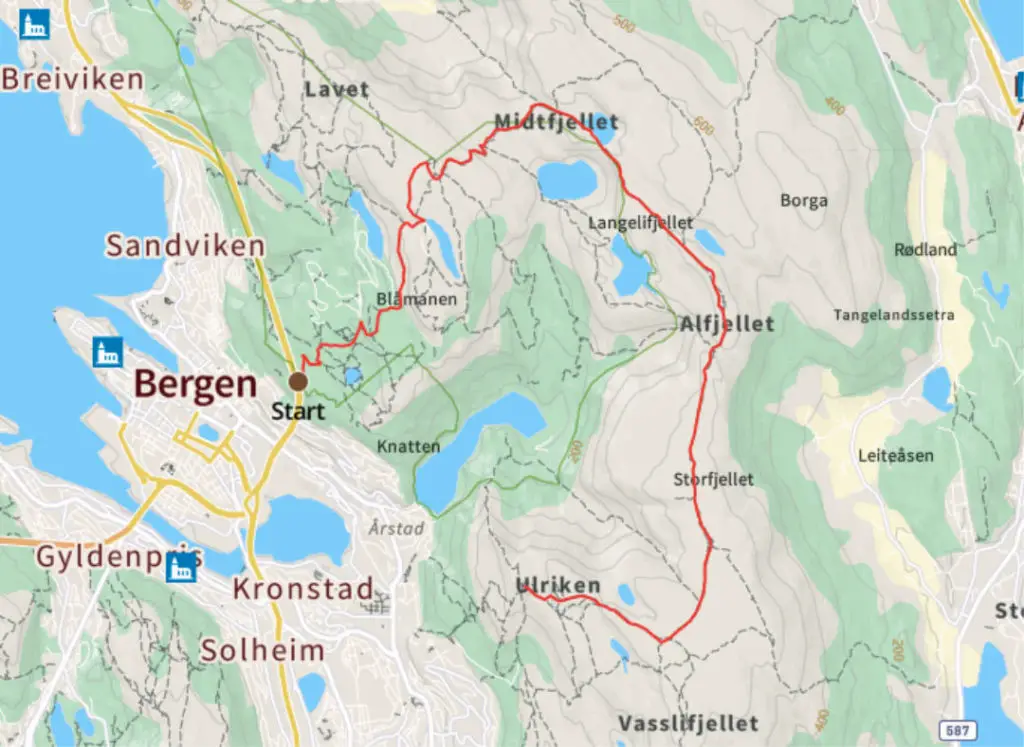 If you're looking for a real challenge you can hike up or down from both funicular or cablecar. If you decide to add this extension, plan on adding about 1.5-2.5 hours to your hiking time.
Shorter Alternative Hike – Sandvikspilen
If you're short on time or don't feel like taking a full-day hike, a much shorter alternative is to walk from the city center to the Sandvikspilen viewpoint. It only takes about one hour and covers 1.7 miles (each way). Although steep, it is paved with about 700 stairs.
Visitors enjoy this hike because it takes them down the backstreets of Bergen. Be prepared to walk through charming neighborhoods full of old colorful wooden houses.
6. Norwegians Consider Their Salmon to Be the Best in the World
If there's one thing you have to eat in Bergen, it's the salmon. Realistically, any type of seafood will do. After all, Norway is the second-largest seafood exporter in the world, only behind China. The cold and clear waters allow fish, shellfish, and mussels to grow more leisurely, and the brisk air preserves the freshness.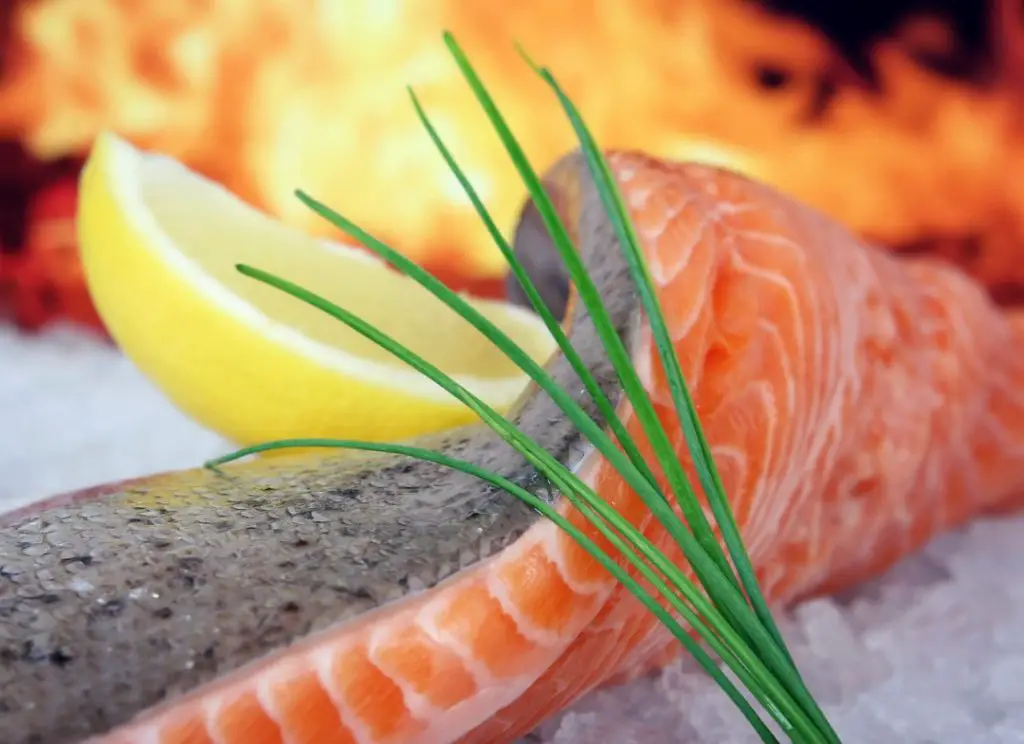 Traditional seafood meals feature smoked trout, smoked salmon, and gravlax—cured salmon using salt, sugar, and dill. Tørrfisk, also known as stockfish and Rakfisk (fermented trout) are major sources of pride for many Norwegians and are some of the most popular dishes to taste, as long as you're a little brave.
There's little doubt that Norway has some of the best-farmed salmon in the world. The Japanese were introduced to salmon sushi during the 1980s and became hooked! However, if you're in Bergen, you should make it a point to try the wild salmon. It's like going to Maine and tasting the lobster. Look for restaurants offering this delicacy on their menu or cruise by the fish market to get a glimpse.
7. 10 Best Things to Do in Bergen Norway
Like most visitors to Bergen, you're most likely to be a bit short on time—this is mainly because the area is so expensive to visit. Therefore, your time must be well planned out. Below are the 10 best things to do in Bergen Norway:
Mount Floyen and the Funicular
Troldhaugen Edvard Grieg Museum
Mount Ulriken
Stoltzekleiven viewpoint
KODE Art Museums of Bergen
Vidden Trail between Mt. Floyen and Mt. Ulriken
Bergen Tourist Information center
Fish Market
8. It's Going to Be Expensive
The price of a trip to Norway may shock you—it's ridiculously expensive. As you begin researching the costs, you'll surely come across Norwegian websites that state something like this, "Norway Travel is Probably Not as Expensive as You May Think." Honestly, after traveling through the country, that's a big ole pile of fake news.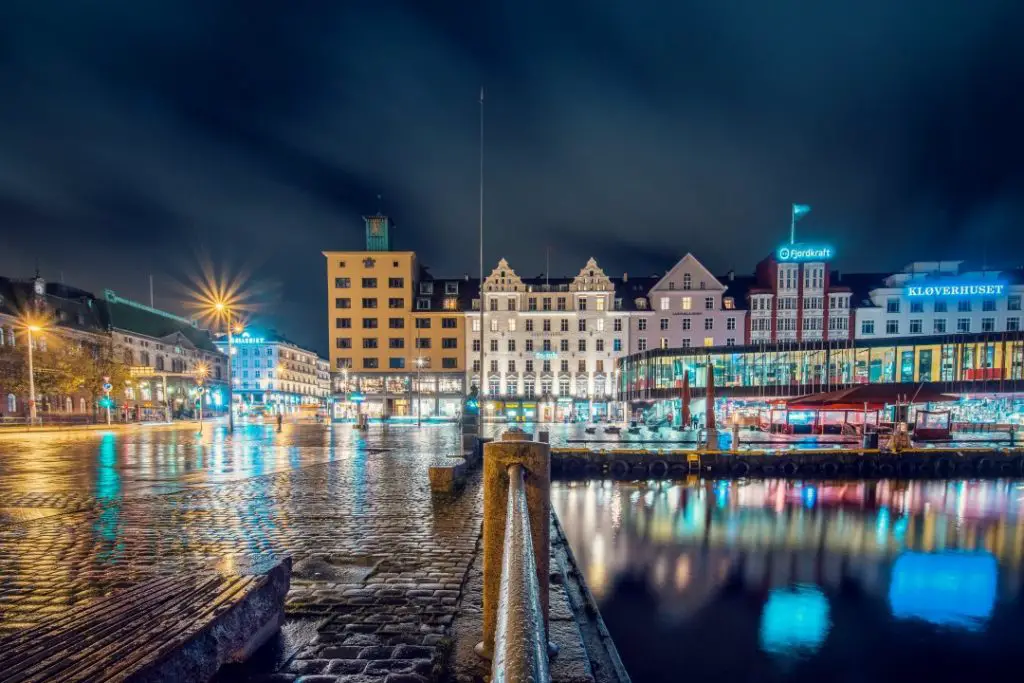 We could understand the exorbitant prices if it was located somewhere in the South Pacific, but it's not. Visiting the Cook Islands and Tahiti feels significantly less costly, and those two places are by no means cheap.
The food is so expensive in Norway that at a certain point you just feel like you're getting ripped off. We felt this way, mainly because we knew what the same food would cost back home (or pretty much anywhere else on the planet).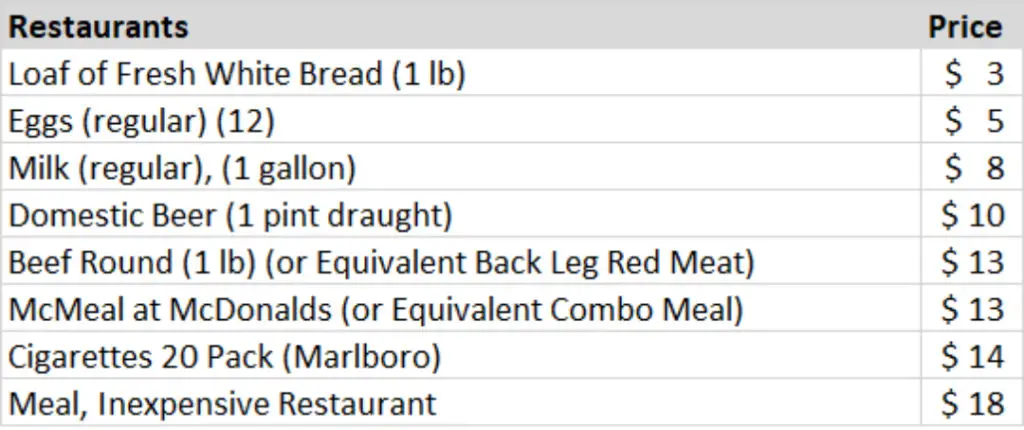 Where to Stay
Many travelers complain about the cost of lodging. For example, a $100 budget per night for accommodation is, in most cases enough to find a hotel with good reviews. However, in Norway, this is simply not true. For example, the same amount of comfort that you might expect from a $100 hotel in the US, may cost 1.5 to 2 times as much in Norway.
Of course, there are exceptions. However, generally speaking, everything is going to cost quite a bit more than what you're used to spending. Here are our recommended accommodation options based on budget.
Budget: Klosterhagen Hotel
Mid-Range: Thon Hotel Rosenkrantz Bergen
Luxury: Opus XVI
Modern Apartment: Bergen's Best Location
Hopefully, this guide has helped you to plan your time in Bergen, Norway. To assist future travelers, please share your experience of Norway in the comments section below.