Norway in a Nutshell is one of the most popular tours available in Norway. As you begin researching your trip, you're sure to come across this option. For us, there was much dilemma. There are several tour options available and we were trying to figure out if this was the best tour for us.  After much research, it came down to Norway in a Nutshell vs. Sognefjord in a Nutshell. See which tour we chose, which one is better, an honest review for both, and how to create the itinerary yourself!
Norway in a Nutshell vs. Sognefjord in a Nutshell
There is little doubt that Norway is one of the most expensive countries in the world. One of our first experiences in Oslo was walking by a TGI Fridays and looking at the menu⁠—one hamburger cost nearly USD 40!
Once we saw the prices for liquor, we were glad that we decided to stay for only four nights. Furthermore, one beer in a supermarket will cost about USD 6 and USD 10 at the local pub. However, we didn't come for the food and drinks, we were here for the fjords and the great outdoors.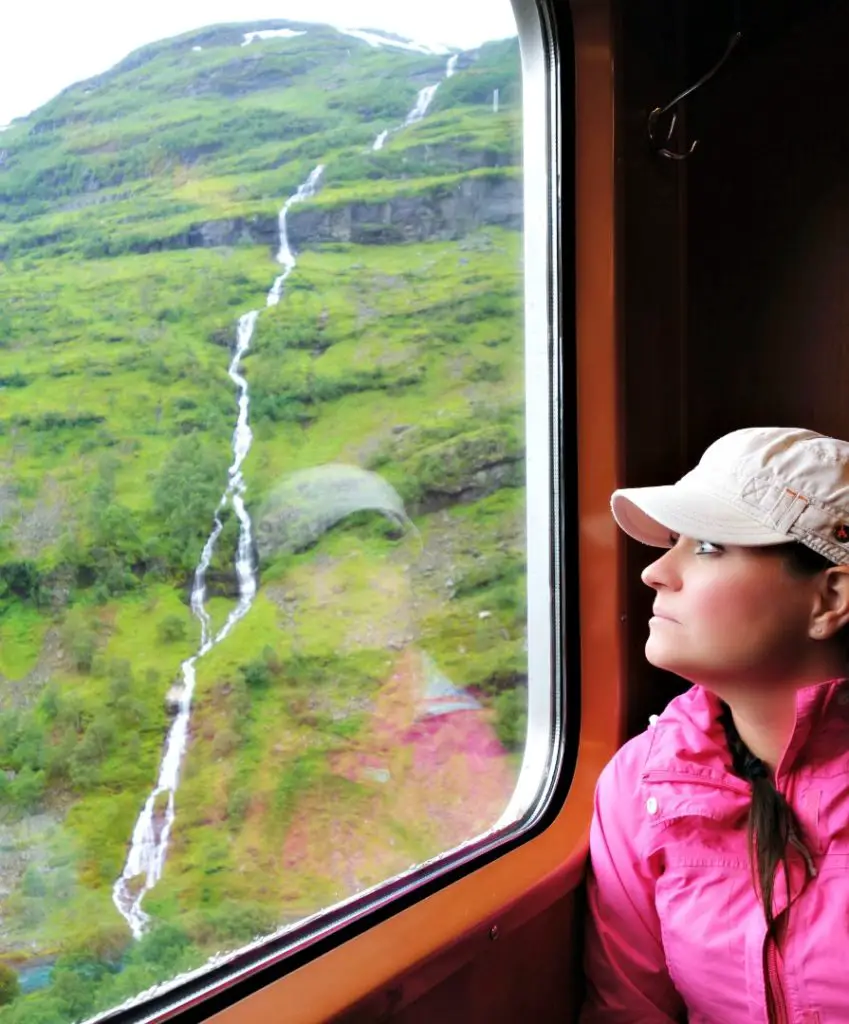 The only way to do Norway on a budget is to see what you want to see and get out quickly. Seriously, the more time you spend in the country the less money you'll have. Everything's ridiculously expensive.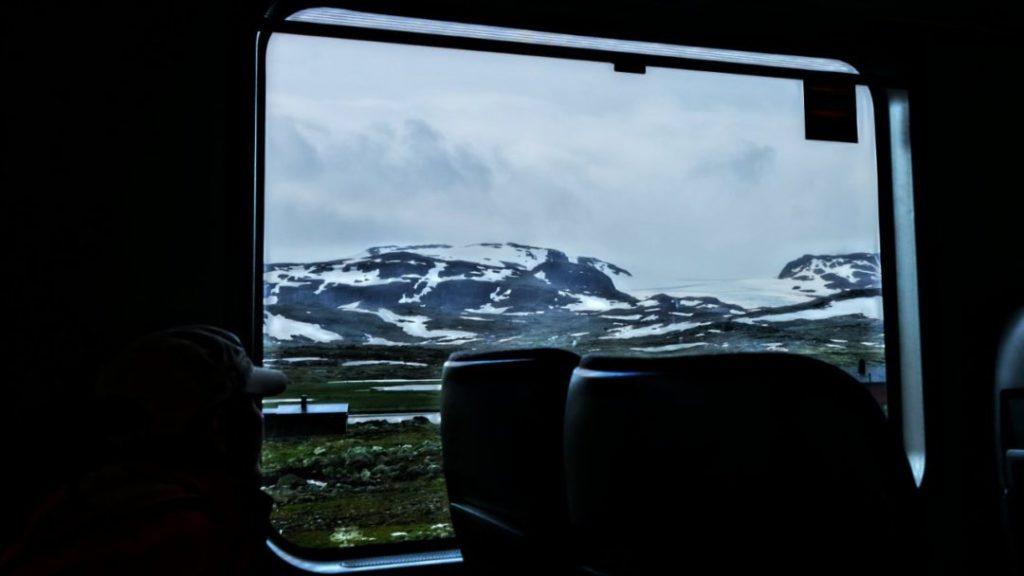 Sognefjord in a Nutshell Tour
With that in mind, we were somewhat forced to do a quick tour of Norway. After a bit of research, we opted for the Sognefjord in a Nutshell tour. The Sognefjord in a Nutshell Tour travels through some of the country's most spectacular fjord scenery.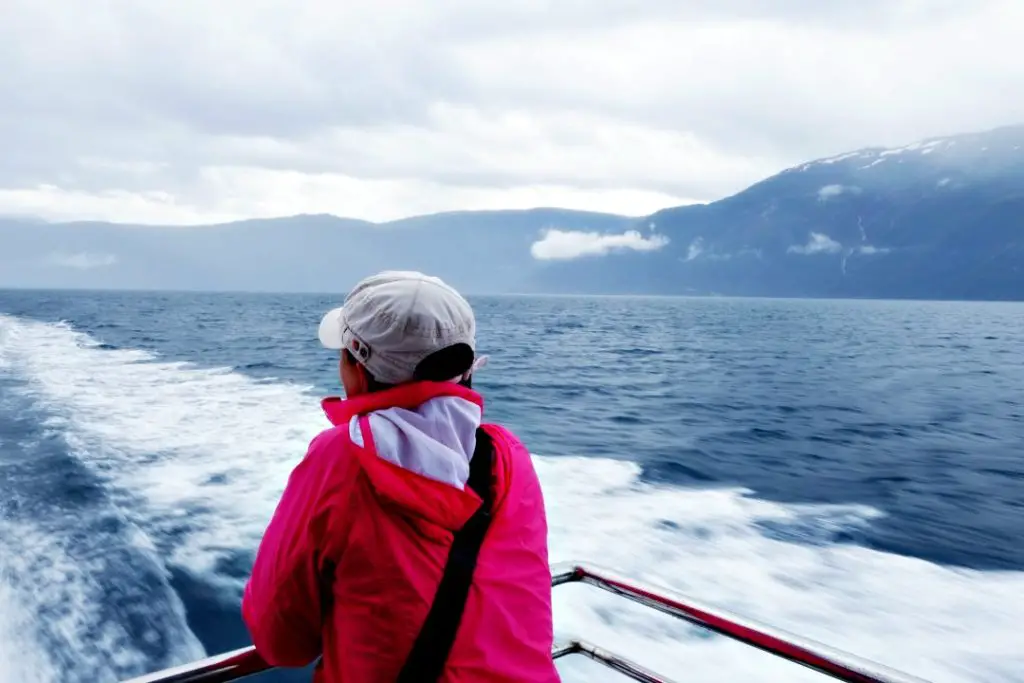 The Sognefjord is Norway's deepest and longest fjord, it extends for more than 120 miles inland to the base of the Jotunheimen Mountains. During the tour we experienced the:
Bergen Railway
Flåm Railway
Sognefjord
Balestrand
Bergen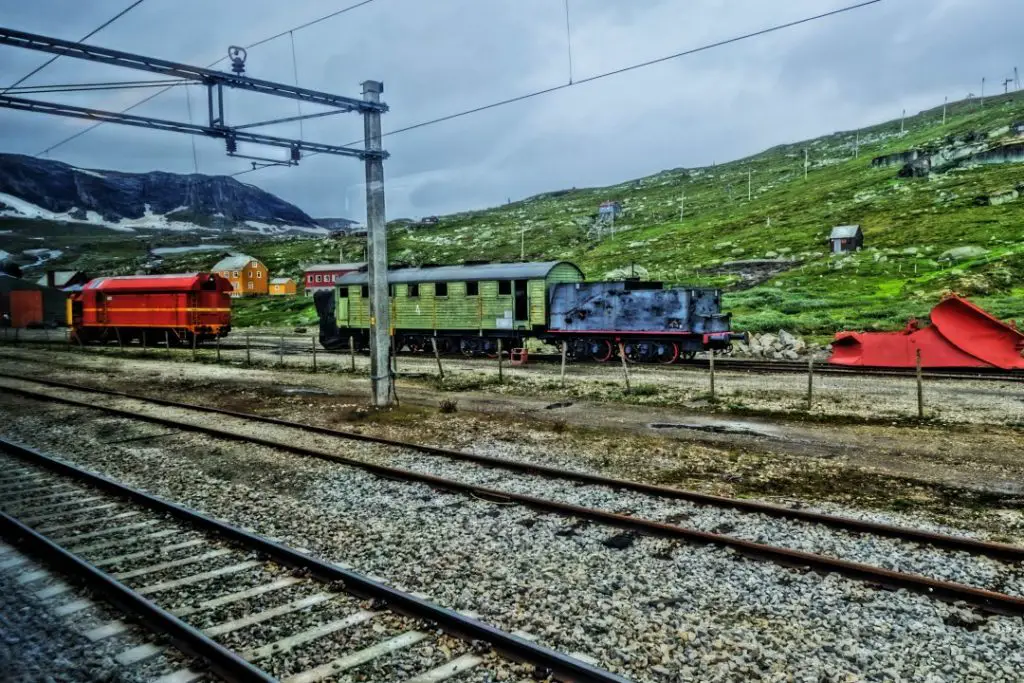 Our itinerary consisted of flying into Oslo and flying out of Bergen. Based on cheap airfare, we arrived late into Oslo and stayed two nights in an Airbnb in order to have one day to explore the city.
On the third day, we began the Sognefjord in a Nutshell Tour. You're able to complete the tour in one day, but even for us that was moving too quickly, so we booked an overnight in Balestrand.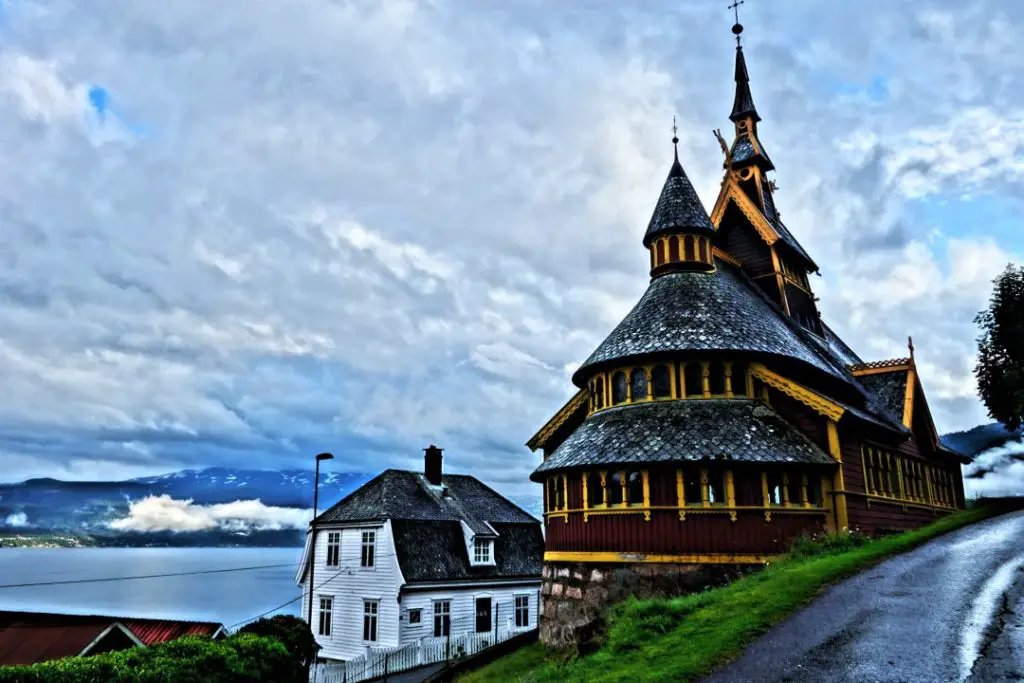 How Much Did it Cost?
The cost of the train from Oslo airport to the city's central station was about USD 23 per person.
Our apartment in the Frogner neighborhood was about USD 125 per night. However, if you'd prefer a hotel, then check out Thon Hotel Rosenkrantz Oslo. It's a budget-friendly option near Oslo Central Station.
The Sognefjord in a Nutshell Tour tour costs about USD 700 for two nights for two people.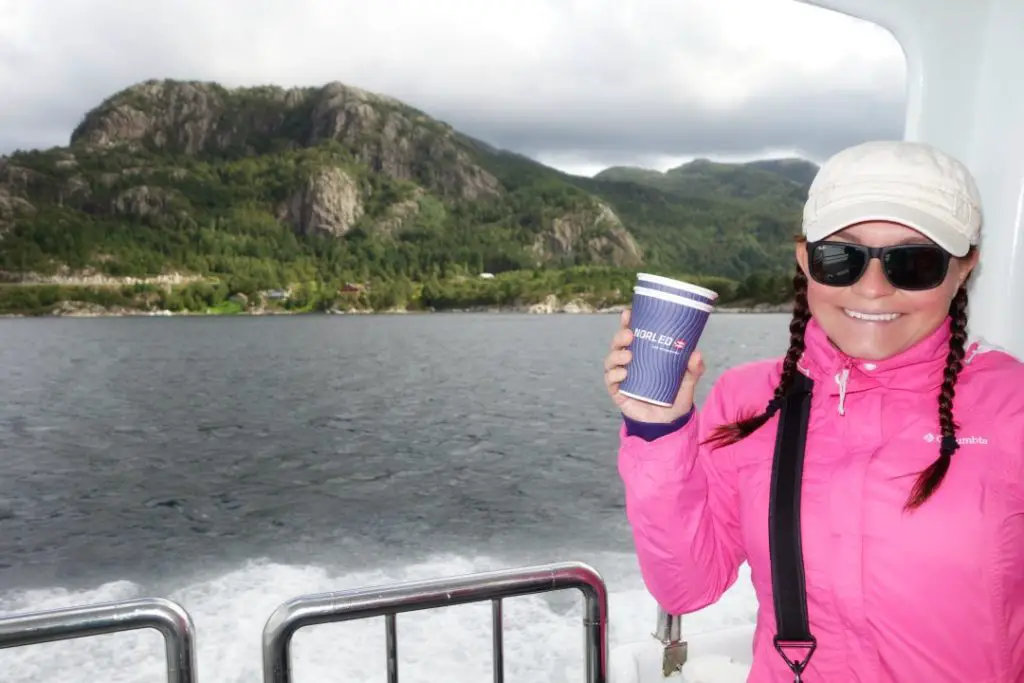 Surprisingly, we departed Norway with our finances mostly intact and slightly thinner due to the high cost of food. By the time we made it to the Thon Hotel Bergen Airport (a good budget hotel), we were down to the last of our cheese sandwiches.
They started out as ham and cheese, but eventually, we ran out of ham and didn't want to take out a loan to purchase more cold cuts. We were lucky our stay included a free buffet breakfast.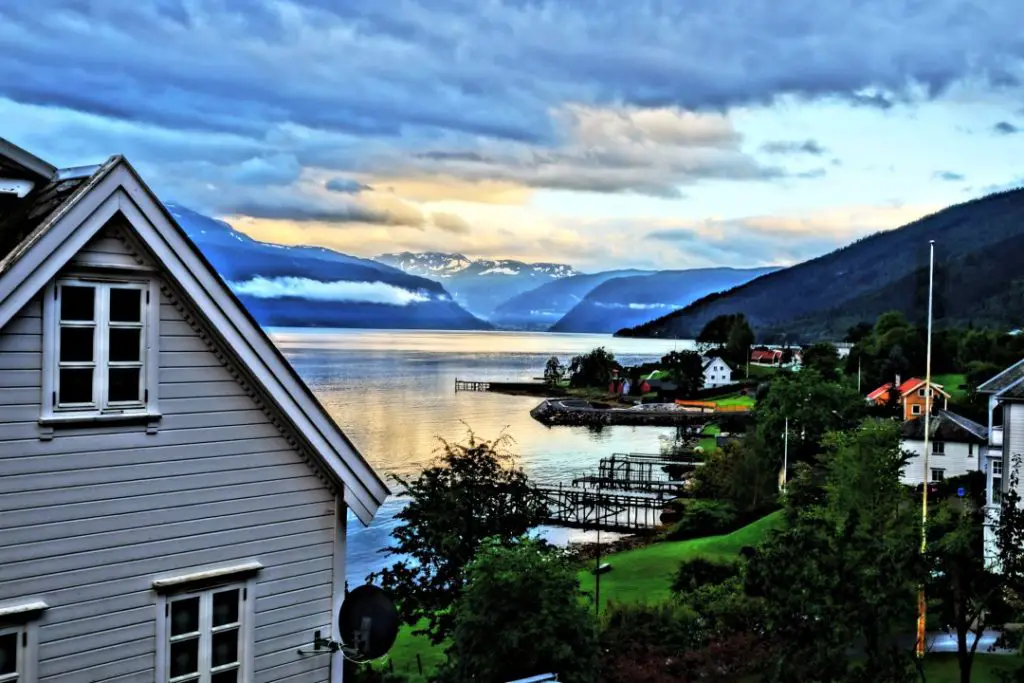 Cost of Food in Norway
The food is so expensive in Norway that at a certain point you just feel like you're getting ripped off. The entire trip without including the airfare into Oslo cost about USD 1,000 for four nights.

It is possible to travel to Norway on a budget, but it will take a certain amount of sacrifice and creativity. For example, we lived off of ham and cheese sandwiches for about two days. We also decided to do a one-way trip instead of a round-trip, allowing us to fly into one airport and out of another.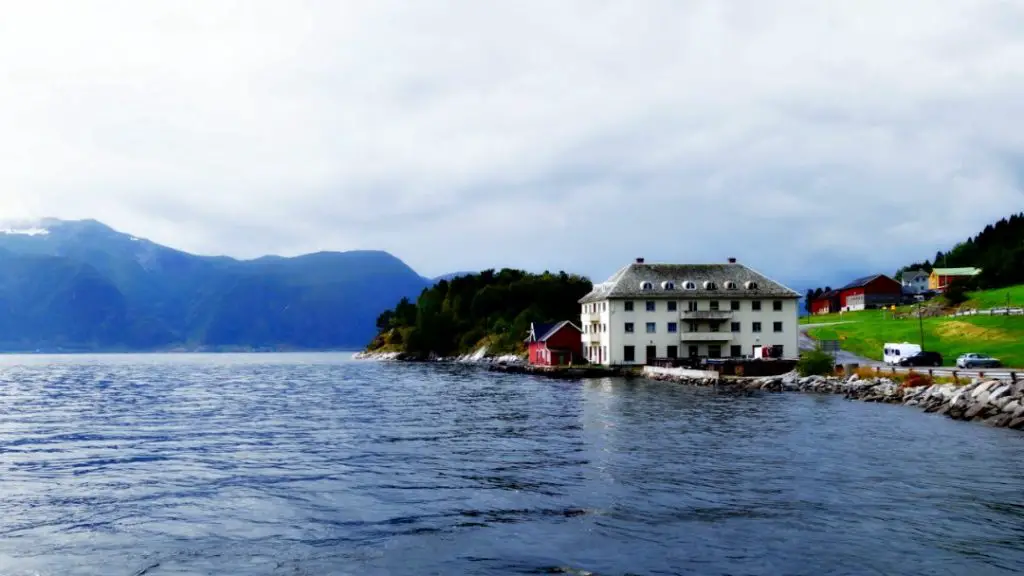 Norway in a Nutshell Tour vs. Sognefjord in a Nutshell Tour

Norway in a Nutshell is the most popular tour that Fjord Tours offers. I don't think you can go wrong choosing this option. We decided to take the Sognefjord tour because it seemed like there was more time out on the water and we thought there'd be additional opportunities for sightseeing along the way. Also, the whole point of coming to Norway is to see the fjords so why not travel the length of the Sognefjord, the King of the fjords.
Weather Dependent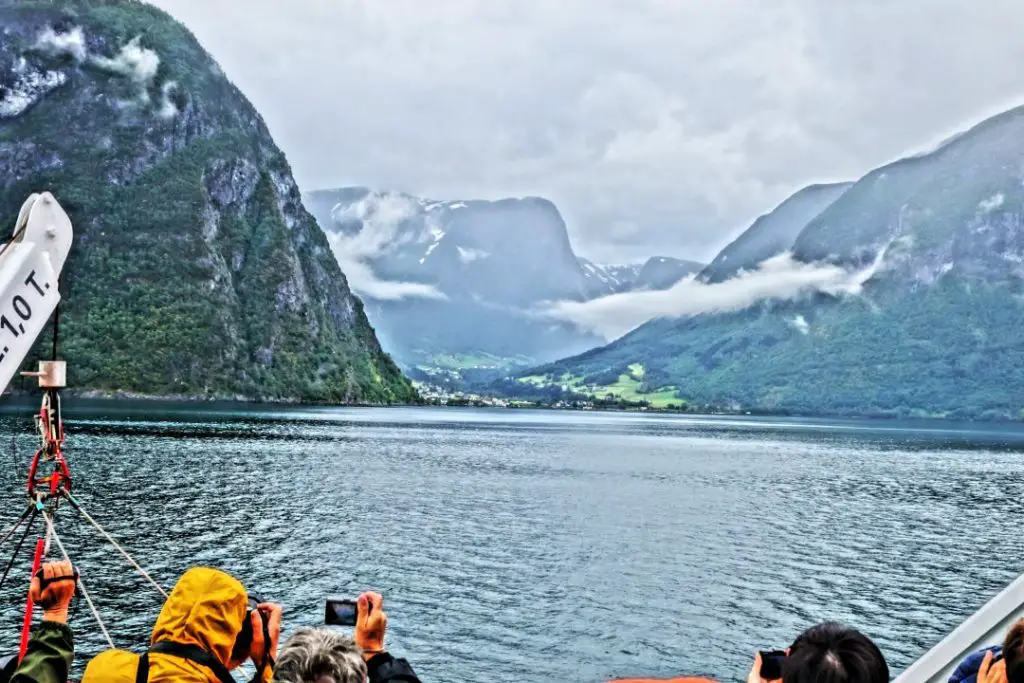 Unfortunately for us, the weather on our second day of the tour was absolutely awful, even though we were there in the last week of August. It was cold and we even had a great deal of rain and fog, making much of the fjord hard to see.
In fact, most people onboard the ferry seemed a bit bored. And you know what? I don't blame them. Like us, they're on vacation and spending a lot of money. Unfortunately, the weather was sort of ruining the entire experience.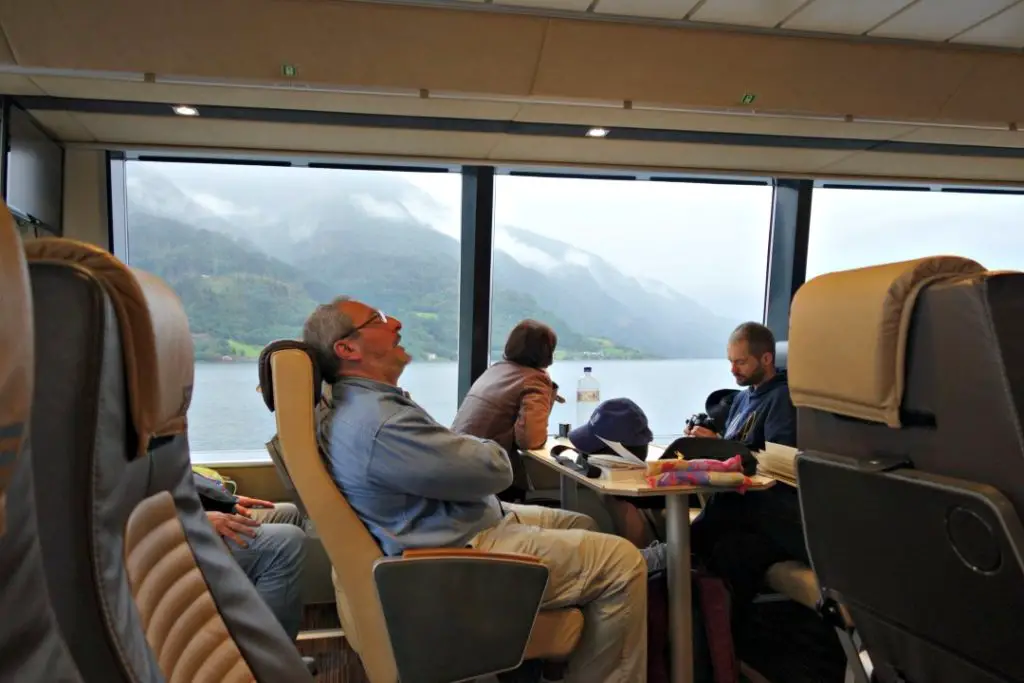 If you can afford to build some extra time into your itinerary (in the high possibility of poor weather), it may be worth considering.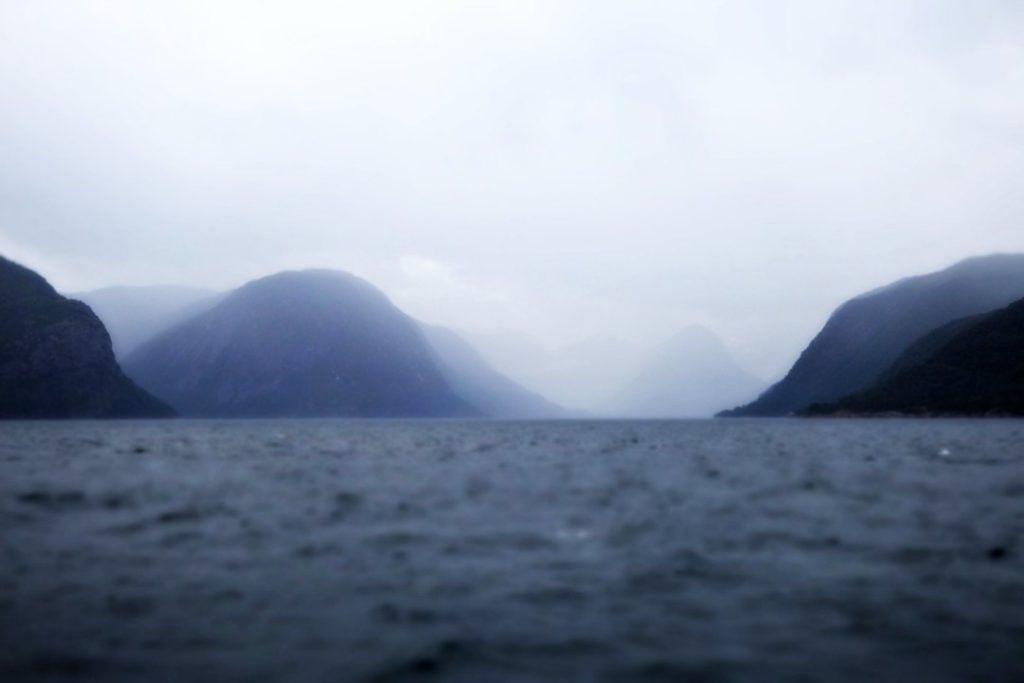 Booking and Planning the Tour Routes Independently
It is possible to replicate Norway in a Nutshell tour because the entire itinerary is laid out on the Fjord Tours website. If you'd like to create your own "Norway in a Nutshell tour," or any other tour on their website, you just need to find the itinerary that you'd like to copy and then book the train, ferry, and bus tickets separately. Keep in mind that you will save some money by booking everything yourself.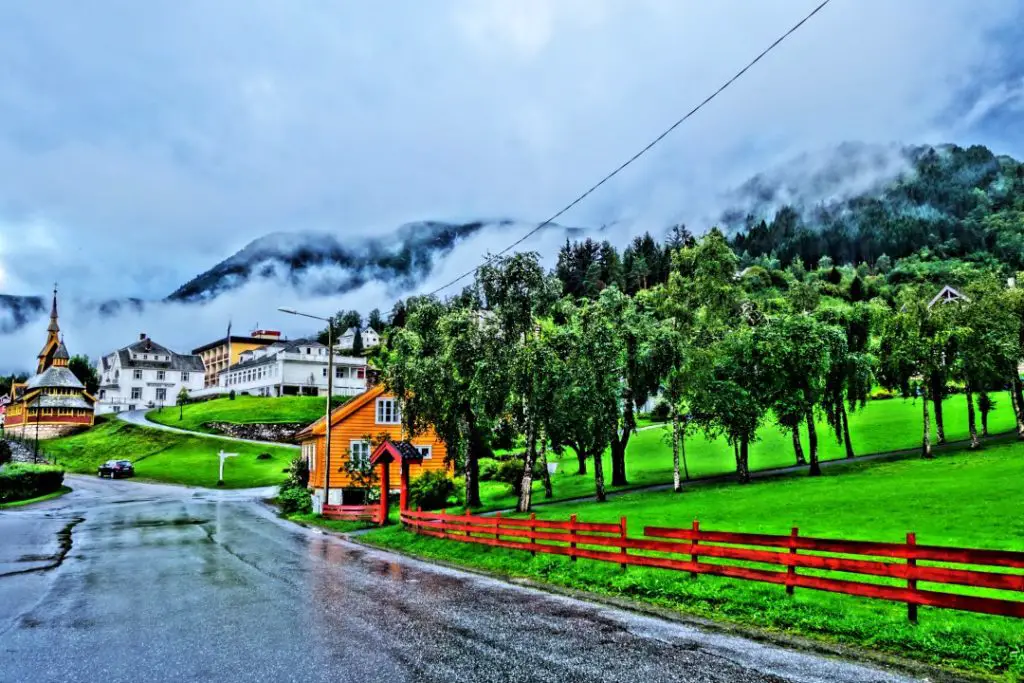 Would We Do It Again?
Norway is a beautiful country and we'd love to be able to slow travel through it. I could picture us hiking through postcard-perfect landscapes, enjoying the solitude of the peaceful wilderness, or taking amazing pictures on top of the fjords, but then I realize how freaking expensive it is and come to the logical conclusion that it's probably not worth it.
Although we're glad we went, we probably wouldn't recommend it to anyone that doesn't have a boatload of disposable income. We'd recommend visiting the fjords in Iceland or New Zealand, two other fairly costly places to visit. However, those countries seem like a bargain after visiting Norway. Simply put, Norway is just way too overpriced for the scenery you can experience someplace else for considerably less.