Big Tech's social media platforms are the main tool used to oppress dissent against the Deep State in their plan to execute the Great Reset. Anyone who doesn't get in line and follow the completely illogical, anti-American narrative is quickly identified as spreading misinformation, and of course, is labeled a racist, xenophobic, bigot.
It's quite ironic to think how Big Tech and the deep state used social media platforms to spread blatantly false narratives for the last six years, and now they're threatening to ban us from their "thought" platforms for basically nothing. It appears that we've made the Gestapo's hit list.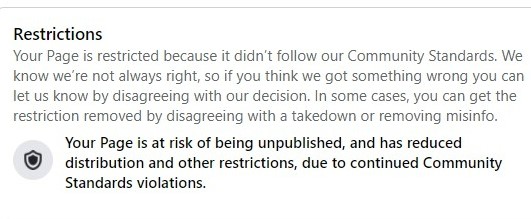 More specifically, we're being warned by Meta (Facebook and Instagram) that if we don't tame down our activity, we're going to lose access to our accounts and pages. We've been labeled as spreading hate speech, encouraging violence, attacking anyone based on who they are, adult nudity, and sexual activity.
Yikes! We must have posted some pretty fanatical things. Below are the posts that were flagged with these identifiers.
Banned From Social Media. Why Are We Sharing This?
There are three main reasons why we're sharing this life update. Others need to see how:
Easy it is to get banned from social media.
Social media platforms can quickly find reasons to ban someone, no matter how ridiculous.
We're going to focus on using less censored (Gestapo-like) platforms in the future. We'll discuss which platforms you'll be able to find us on below.
Post #1 – Hate Speech
The comment below, "Everything is pay to play. No wonder Americans are so unfit and unhealthy" was labeled as spreading hate speech or symbols on Instagram.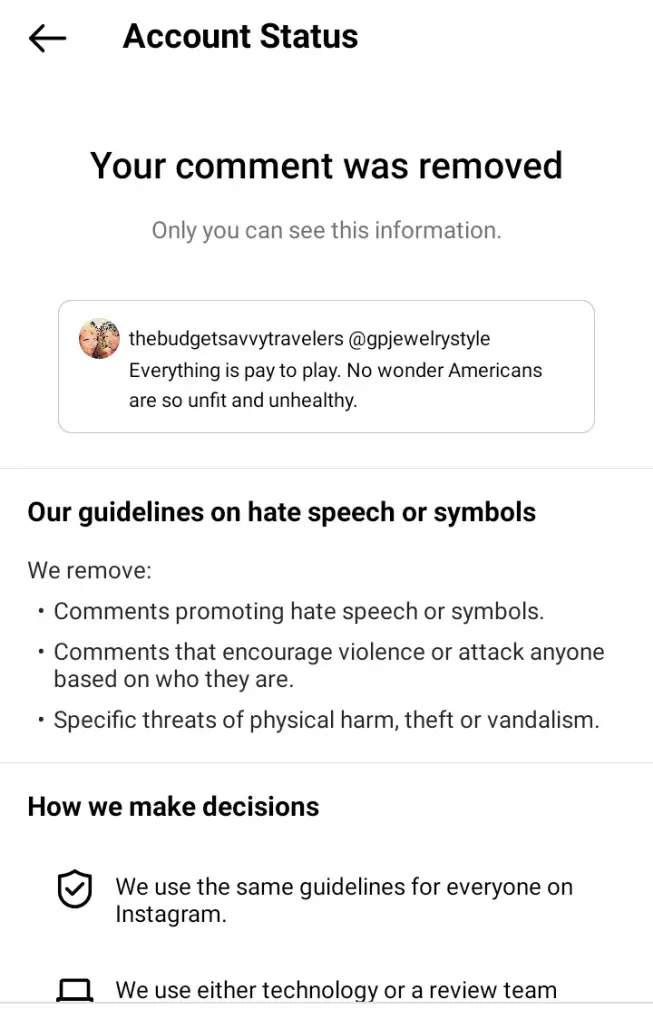 For those that don't know, Big Tech is censoring anything related to living a healthy lifestyle. They consider this is a far-right extremist ideology. In other words, in the modern liberal's brain, motivating people to live a healthy lifestyle is similar to being a Nazi. Let us guess, "experts say…".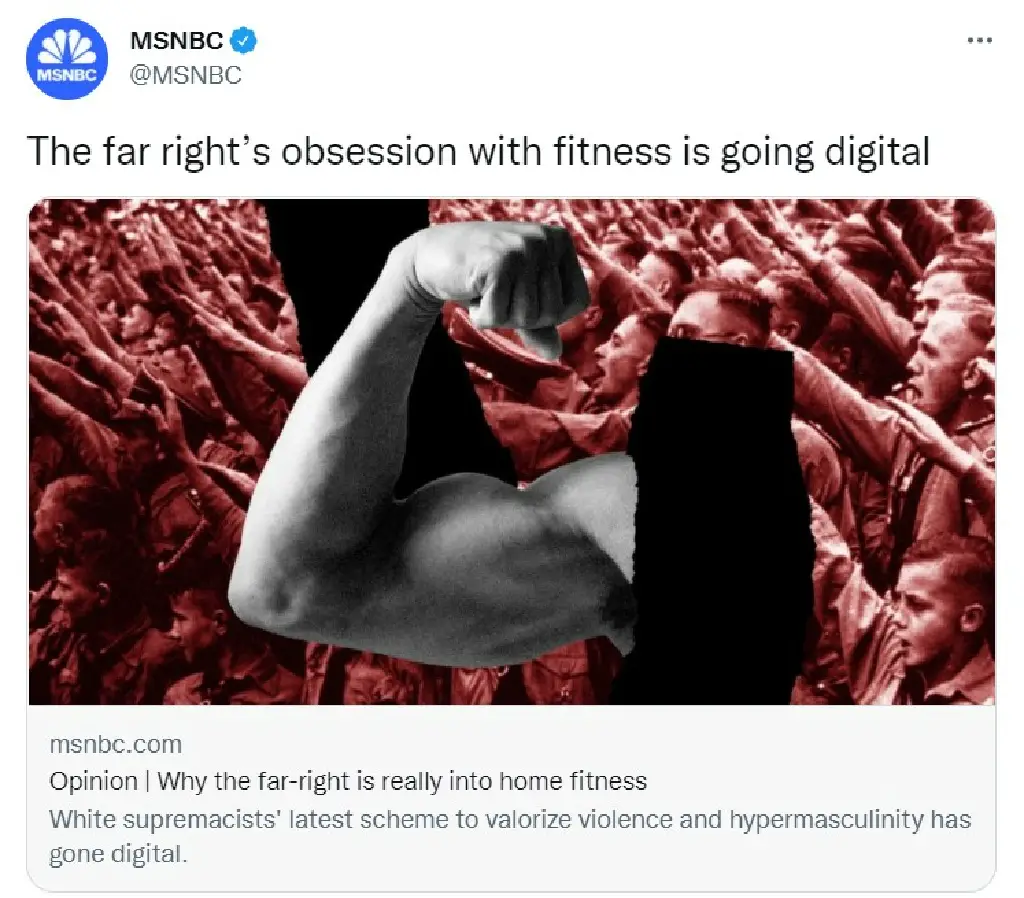 In the article, the author states, "Physical fitness has always been central to the far-right."
Why are they pushing this kooky narrative? It's quite simple. Below are the main reasons why the Deep State is in support of this:
They want a society of asexual, passive, soy-boys, or as Arnold Schwarzenegger used to refer to them as "girlie-men."
They would like to label Joe Rogan as an alt-right Nazi extremist.
As research related to the COVID plandemic slowly drips out, most of the people who died were obese. Furthermore, generally, people didn't die from being overweight, or from a virus for that matter. They died from being unnecessarily put on a ventilator/intubated.
Post #2 – Adult Nudity
The picture below was labeled as spreading adult nudity and sexual activity on Facebook.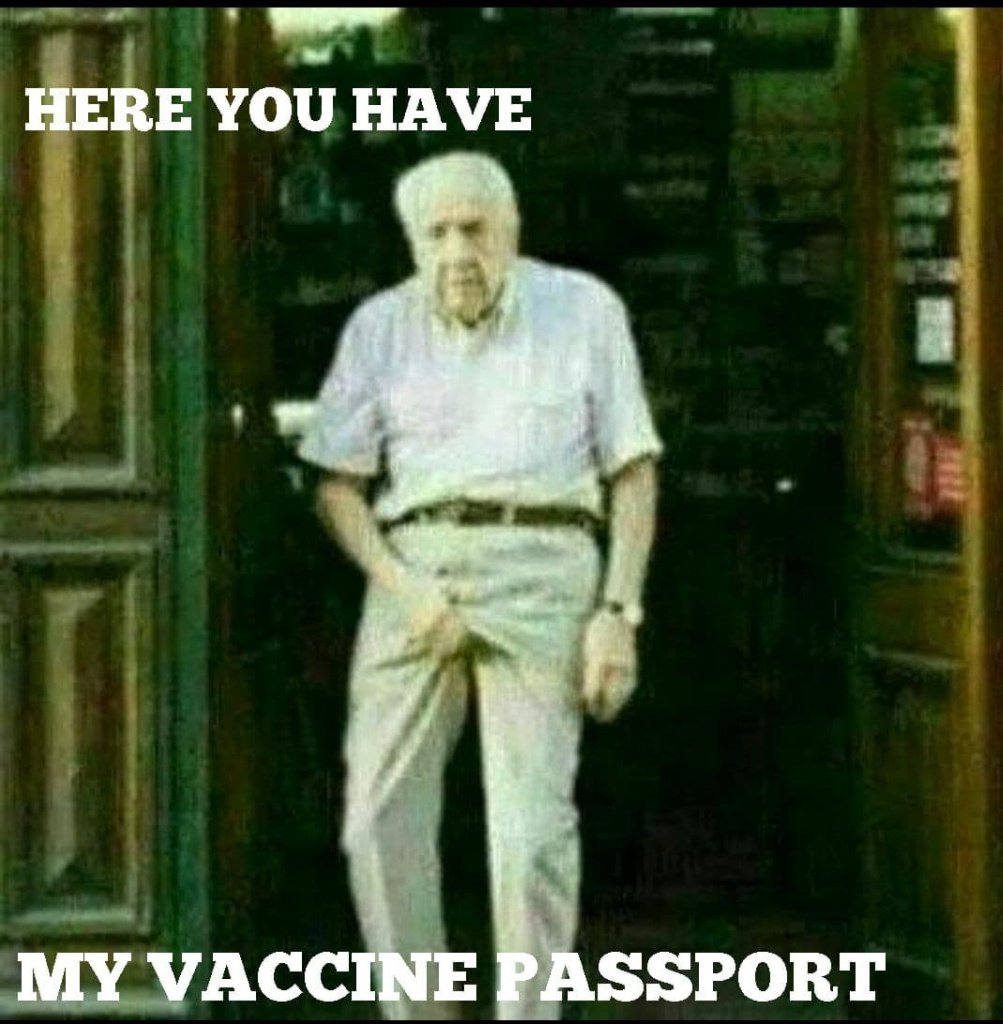 It seems that to get flagged for spreading nudity, perhaps the photo should actually have nudity in it? However, it's not that surprising when it's coming from the same group of people who can't define the word "woman."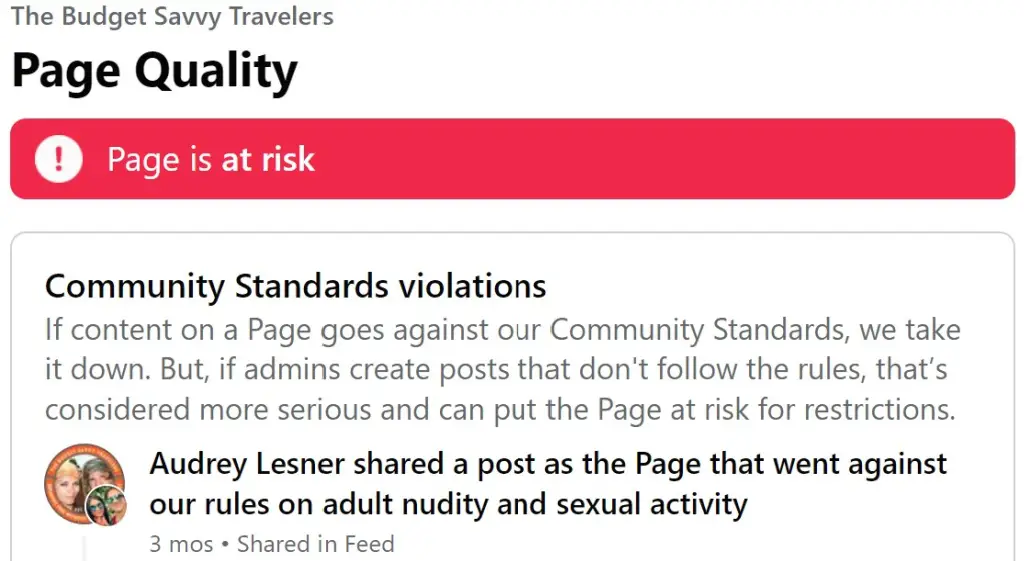 Our Social Media Plan Going Forward
Between having our first amendment rights violated through censorship, the constant harassment, its origin with DARPA, and Mark Zuckerberg's role in stealing the 2020 election, we simply have lost all trust and faith in Meta (FB/IG). Also, whenever we share content on these platforms, it feels soul-crushing and simply wrong.
In the long-term, by using these Deep State platforms we're simply hurting ourselves and all patriots around the world who seek out freedom. In short, there's no future in the free world for companies like Meta―the quicker we all recognize this, the easier it will be to move to other platforms.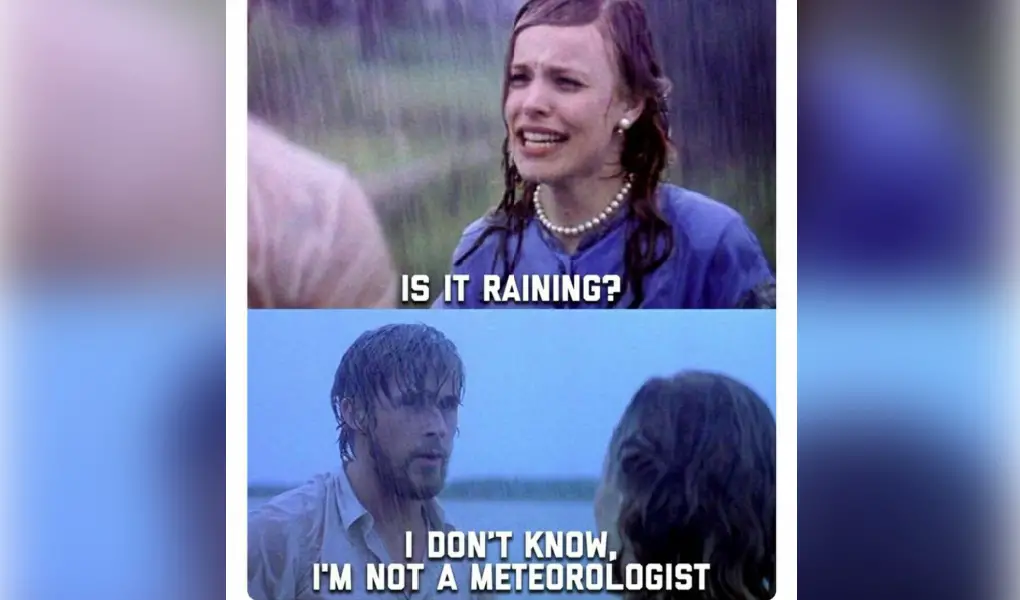 Starting today, our social media plan is to slowly transition to using Telegram and Gab for all posts that aren't "vanilla." In other words, all of our good content will be on these two platforms. We're going to slowly stop posting to Facebook and Instagram. By the way, we love Gab. It's our favorite platform for free speech. It's just not as clean-cut, because it doesn't have billion-dollar budgets.
In the long term, we're waiting to sign up for Truth Social. Currently, only Apple users with iOS 13.0 or later can sign up. Unlike, FB, IG, and Twitter, Truth is doing a phenomenal job in preventing bots from accessing its platform. In other words, Deep State narratives can't be pushed on Truth. This will assist in preventing fictitious accounts (bots) from creating false storylines, controlling the way the public should think.
We feel Truth Social will give us the best opportunity to share and grow our channel/pages in the foreseeable future. We'll continue to publish updates on TheBudgetSavvyTravelers.com as we navigate through this fluid time.
Find Us Here
Telegram: t.me/thebudgetsavvytravelers
Please let us know in the comments section below which platforms we should be using going forward.
How can I support conservative travel blogging?
Do you feel like helping conservative travel bloggers? Bookmark this article and click this link to make a hotel reservation and click this link to make a flight reservation before booking your next vacation.
You'll get the best price, we'll earn a small commission, and you'll help support future articles. This way, you're not funding and getting travel advice from a "woke" overweight, pink-haired, "Love is Love" t-shirt bearing, nose ring wearing, chunky glasses donning, rainbow tattoo displaying, modern liberal that hates everything about the USA.