Are you back in the United States for good?
Nope! We have a round-trip ticket back to Croatia.
Are you moving to Croatia?
Although Croatia is a place that checks off most of our must-have boxes, we still do feel the urge to float and get a change of scenery every few months. We like the idea of living nomadically so we can move when we crave something new. As of now, we are "penciling in" staying in Croatia for our allotted 6 month visa stay in 2018.
How long are you here?
We secretly arrived into town on November 21st, but have been laying low because we were on a mad quest to surprise our friends and family each in their own special way. Our flight back to Split, Croatia is on March 7, 2018.
---
---
Where is your next adventure?
After a week back in Split, we are off on a hiking adventure in Trossachs National Park, Scotland in March 2018. We'll be staying for a week at the Gartmore House on the Gartmore Estate. All bedrooms in the Gartmore House are en-suite and many have beautiful views towards Stirling Castle. This beautiful 18th century property is set on 75 acres of private land.
What did you miss most about Chicago?
Hands down Giordano's Pizza! We've already had it twice!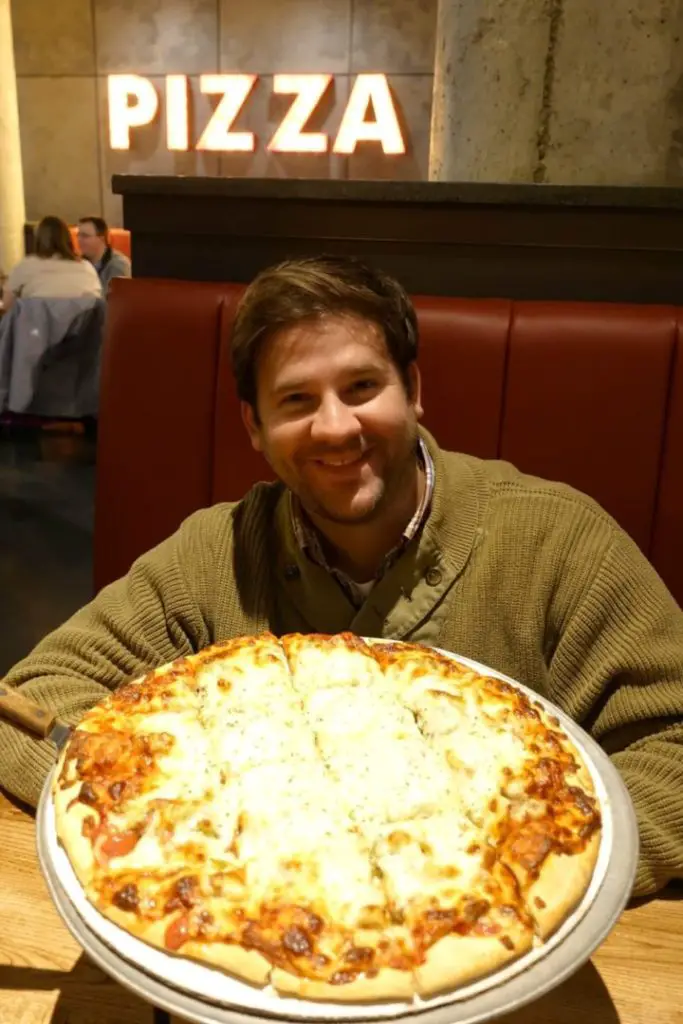 So what brought you guys back home?
After three years on the road, it was definitely time for a much-needed visit! FaceTime always helps with staying in touch, but it felt great to hug all our loved ones. (A special shout out to my mom Patti who brought us back home for the holidays.)
We also had two new babies that recently joined our family, Bayleigh Rose and William Joseph. Our drivers licenses expired in October and we definitely needed to renew those. We are also anxious to further downsize from our initial downsize so we can live more freely with even less.
What does it feel like to be home?
Although we've been gone for over three years, we tell everyone that the time seemed to pass in a blink of an eye. The biggest shock was seeing our nieces and nephews, who have grown and changed the most since we left. Things are familiar, yet unfamiliar all at the same time.
We can definitely say that Chicago no longer feels like home. Some long-term travelers rent their homes while away, but we sold our condo while abroad. Not having a house to return home to probably contributes to that feeling. For now we are happily homeless and feel free of the daunting responsibility of home ownership. Oh! And we also forgot how extremely flat the Midwest was! It reaffirmed our love for mountains and dramatic landscapes even more.
Are there any other questions that you have for us? Did we miss anything? Feel free to ask away in the comments section below.