Travelers in Bulgaria heading towards Bucharest, Romania will logistically find themselves passing through the city of Ruse. At this stage in our travels, we find ourselves struggling through long hours on a bus. For this reason, we enjoy breaking up the route to major cities with smaller, less touristy stops along the way.
Ruse Bulgaria
The main city center of Ruse is quaint and walkable. It's the perfect city to explore via bike with its flat roads and pedestrian-only walkways. We stayed for two nights and enjoyed the town that has been deemed "Little Vienna" due to all the beautiful architecture that lines the streets.
This is a city where you slowly stroll, taking in the ambiance, and stop to enjoy a leisurely cappuccino or cold, refreshing drink. It was one of our favorite stops on our tour through Bulgaria. Сheck out the short list of tours below to the most famous and beautiful places in Bulgaria:
Accommodation
We stayed at the City House Hotel and Restaurant, in one of their suites—a budget-savvy property. The restaurant attached to the hotel is one of the best in the city and as a guest, you receive 15% off their already reasonably priced menu.
If you don't stay at the City House Hotel at least eat at their restaurant—the alfresco dining is quite nice.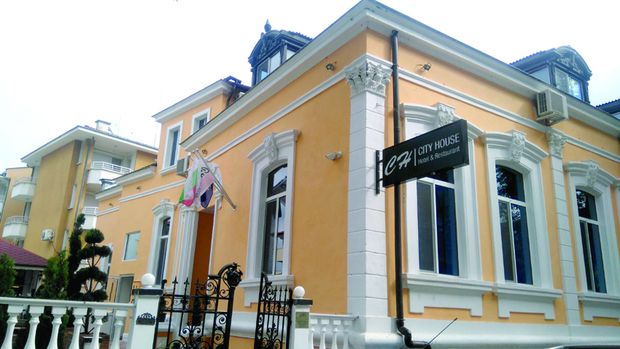 We recommend the mixed meat and vegetable platter served on a clay platter. Breakfast is included and water stations are on each floor as most travelers do not drink tap water in this area of Bulgaria. It was a great stay at a budget-friendly cost.
Other accommodation options around the city include:
Budget: La Maison Ruse (cozy)
Mid-Range: Adeo Hotel (modern)
Luxury: Residence House Ruse (superb)
10 Fun Things to Do in Ruse Bulgaria
Below is a photo-inspired, walking tour with the top ten best sites to see while exploring Ruse. All these attractions can be easily reached on foot.
Pick up a map at the Tourist Information Center, located near the city center clock to help understand the layout of the city.
Here are three great ways to see Ruse and/or the surrounding area:
Below are 10 fun things to do in Ruse, Bulgaria.
1. Roman Castle of Sexsaginta Prista

2. Danube Riverfront
3. Aleksandrovska St.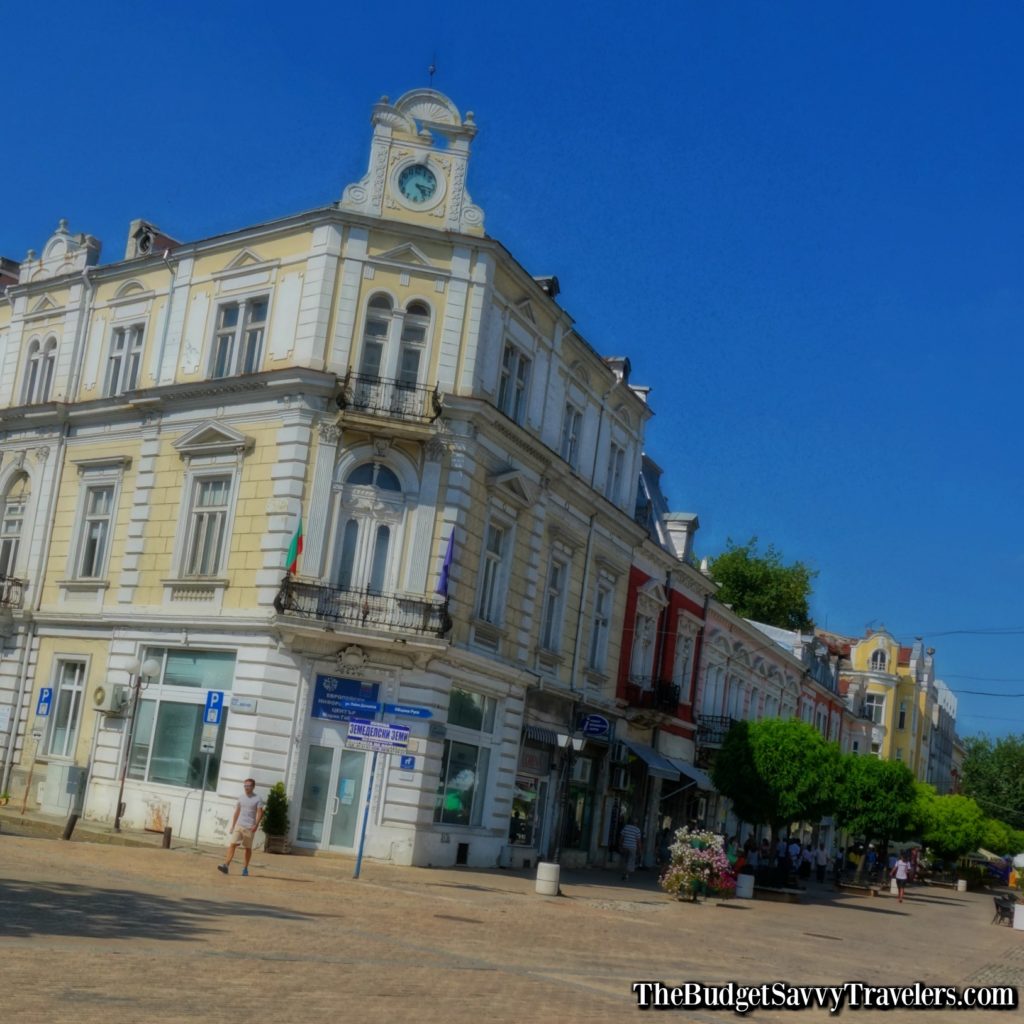 4. The Profit Yielding Building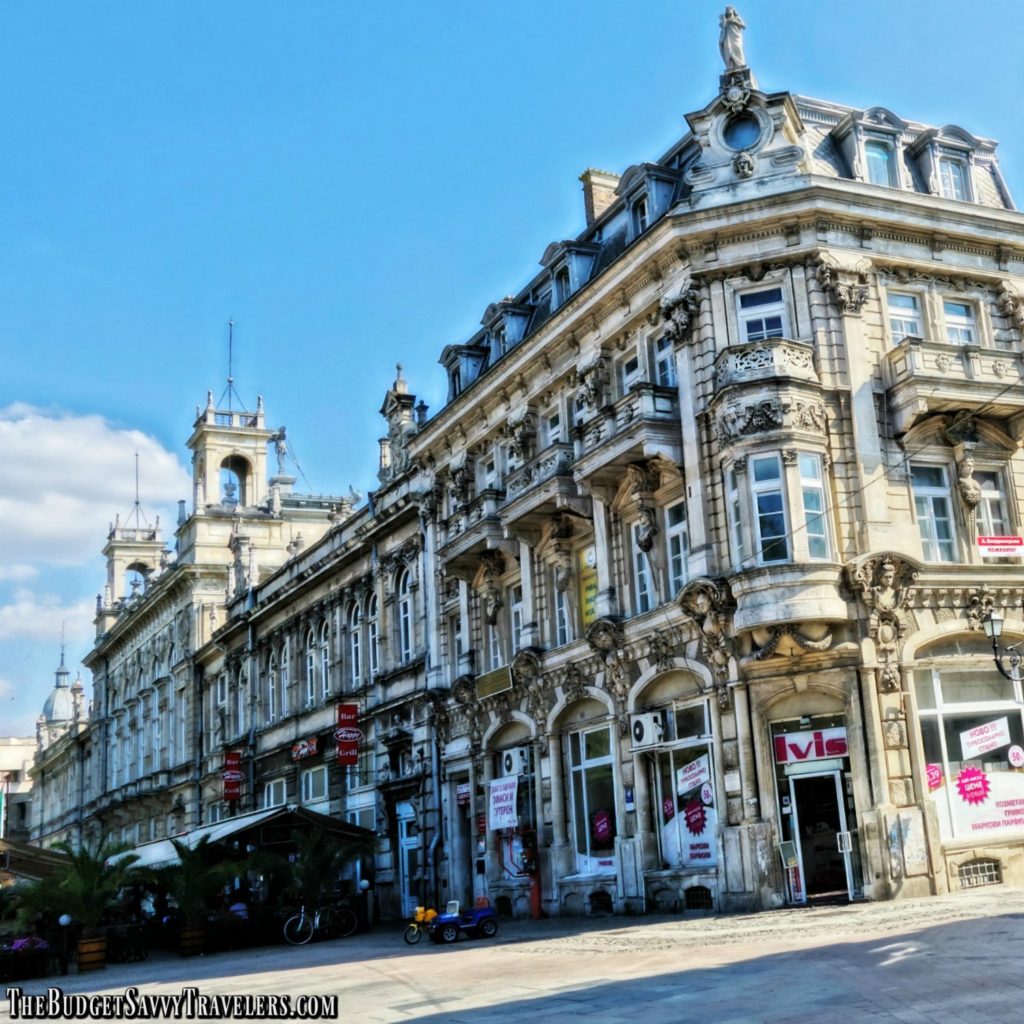 5. Lyuben Karaveliv Regional Library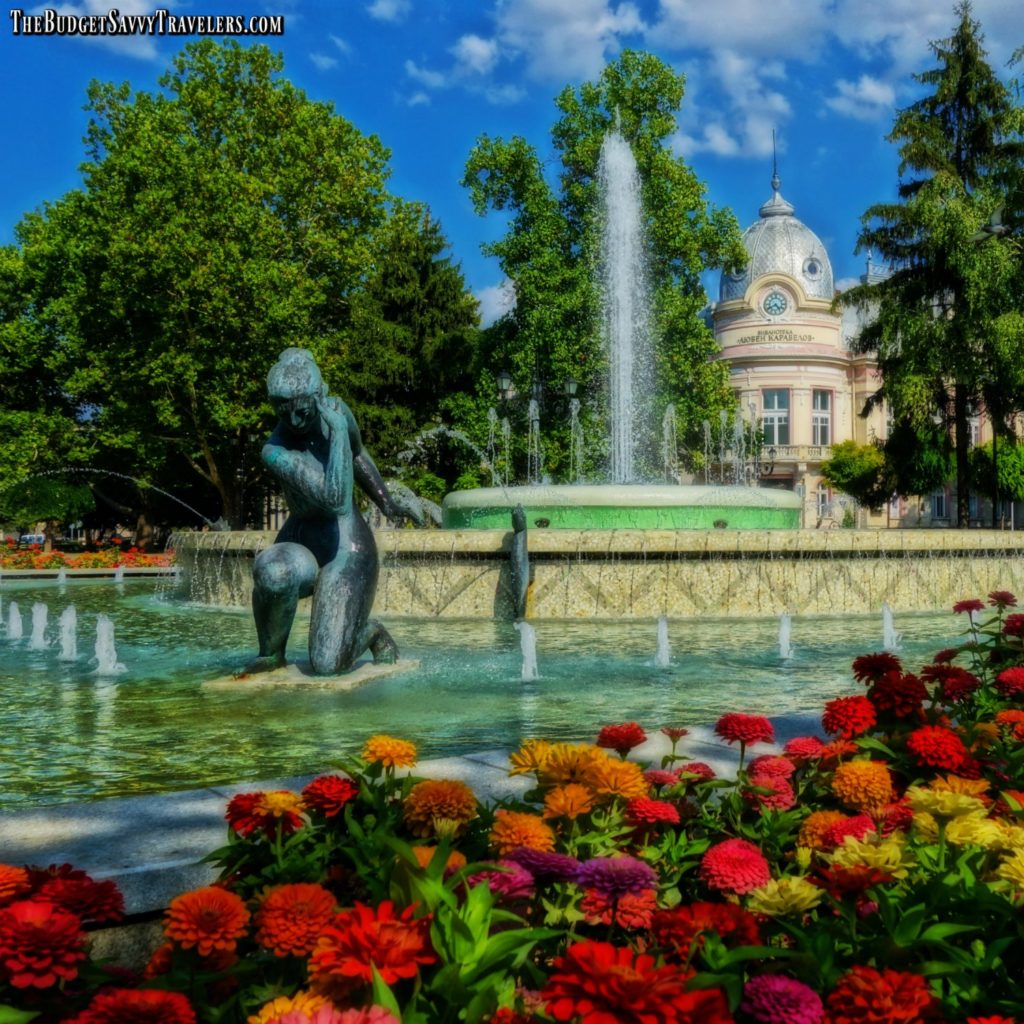 6. Hristo Botev High School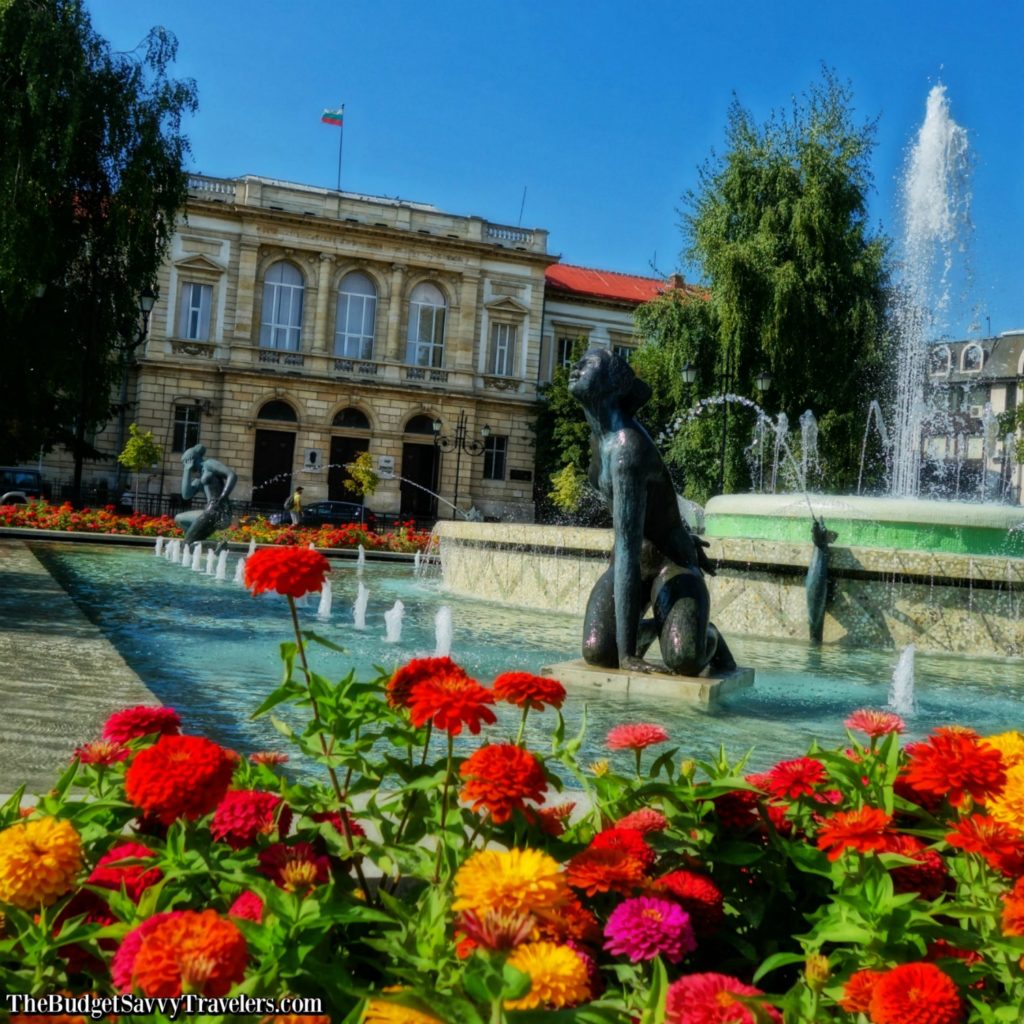 7. The Monument to Freedom City Park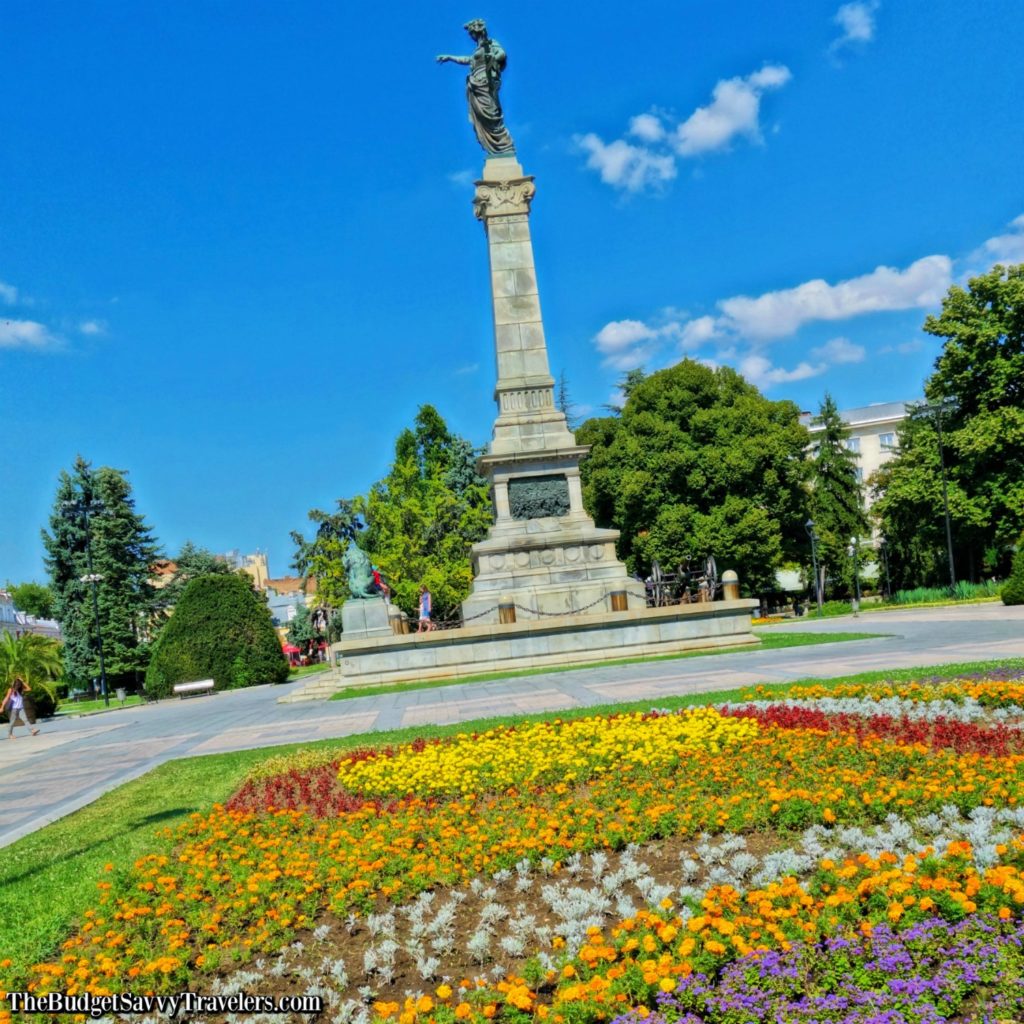 8. Ruse Opera House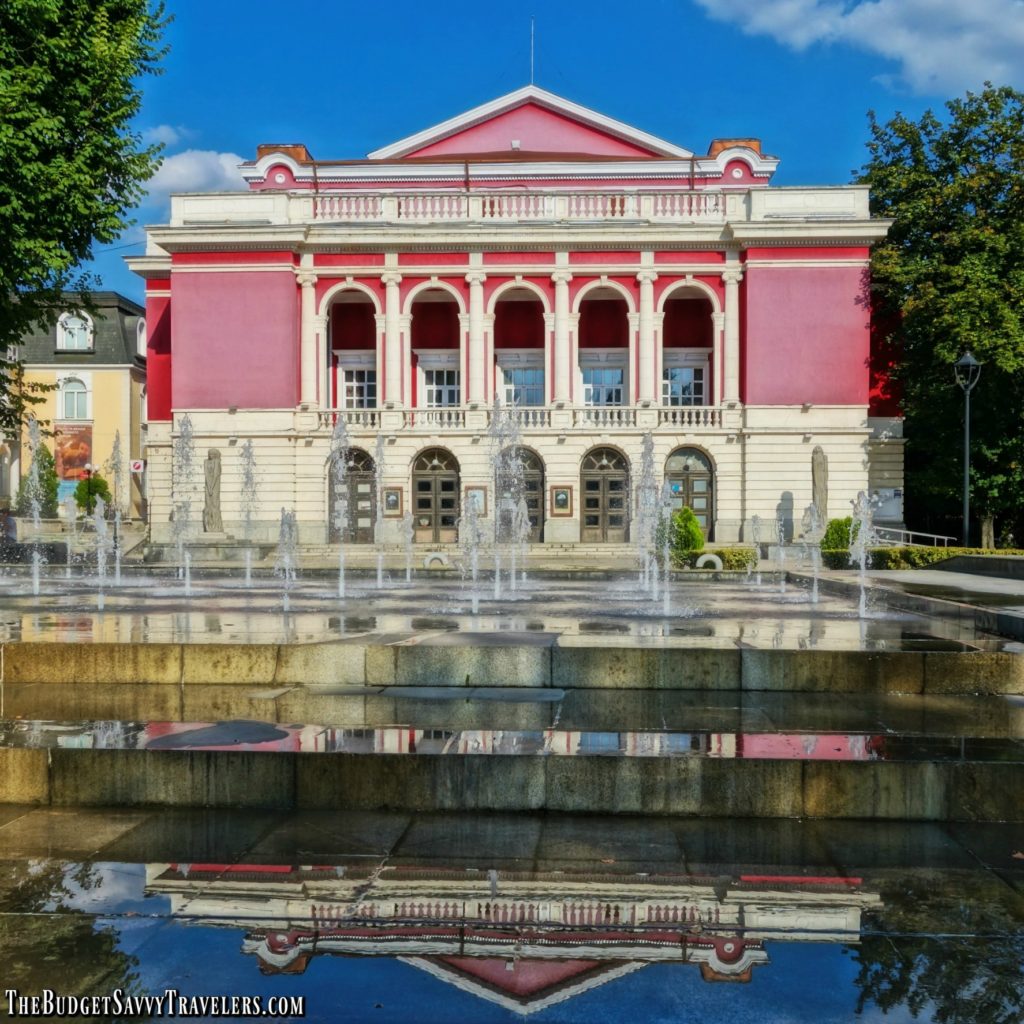 9. Sveta Troitsa (Holy Trinity's) Cathedral Church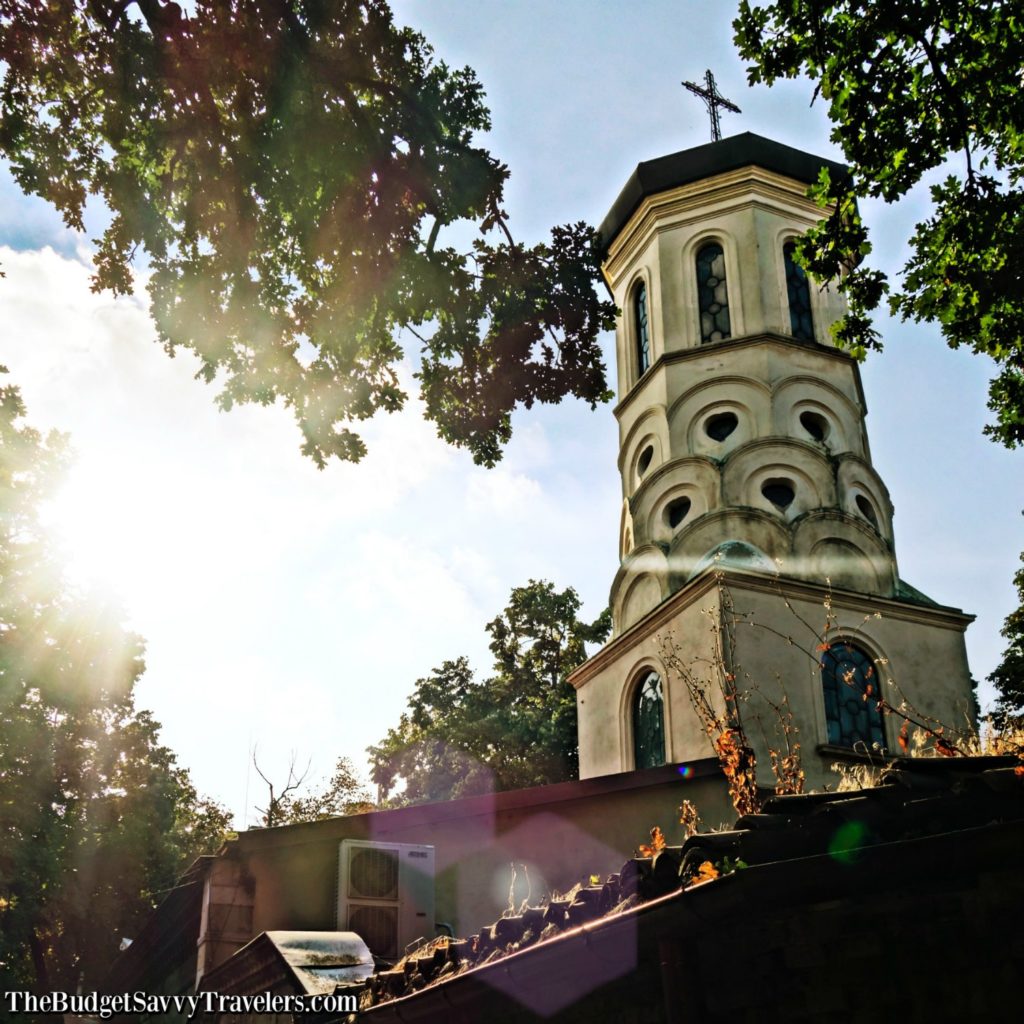 10. The Pantheon of Bulgarian Revivalist Heroes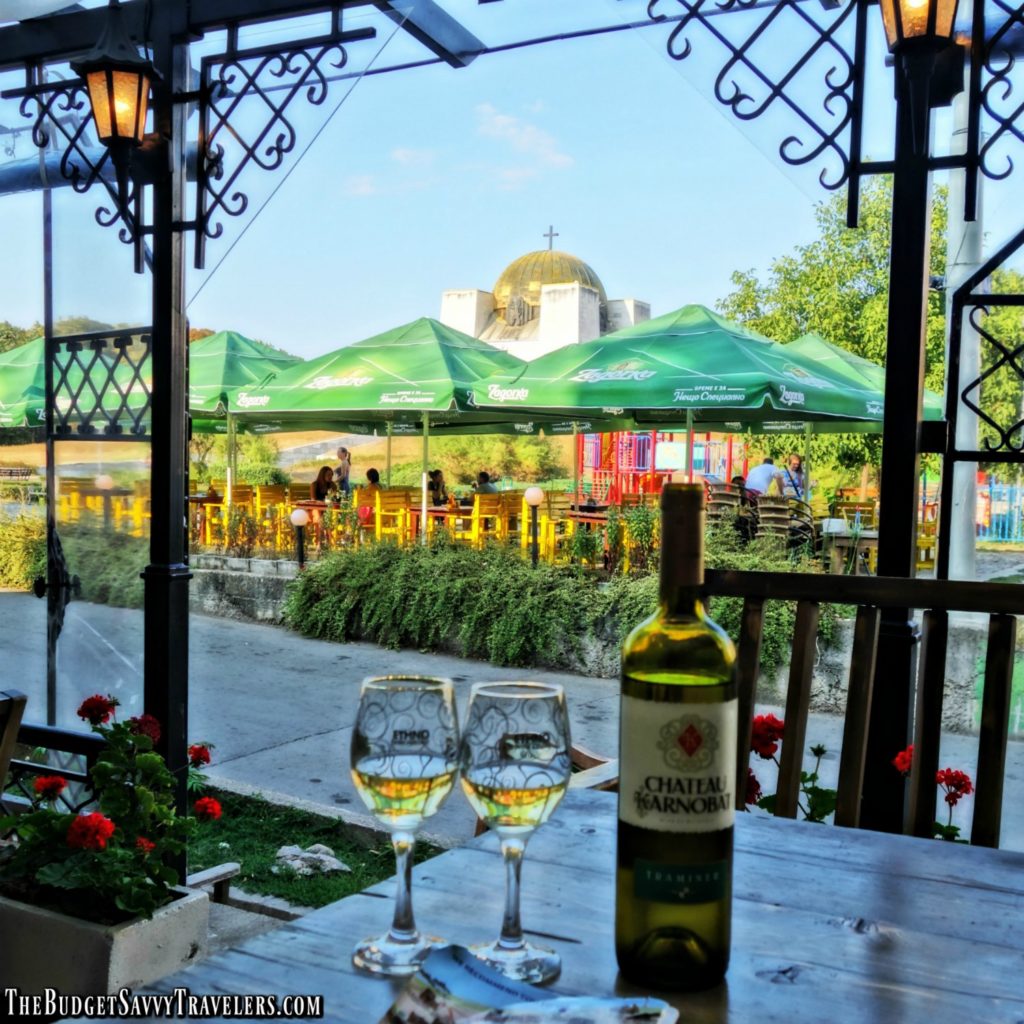 Travel Tip
If you save the Pantheon for your last stop of the day, you have the opportunity to stop at Mario's across the street.
Enjoy a celebratory drink or bottle of wine at this local restaurant. It's a good stop for drinks and appetizers after a long day of sightseeing.
Check out our vlog below to see our recommended twist on a local favorite. Learn more about the customs and culture of Bulgaria with this book.
Come tag along on day two of our walking tour in Ruse, Bulgaria (below) in Episode 36.
Transportation
We decided to take the 4-hour train ride from Varna to Ruse costing 24 LV for two tickets, or ~ USD 14.
Travel Tip
This summer, Ruse just started a free walking tour for travelers. If you prefer a guided experience, the tour takes place every Friday and Saturday at 6:00 pm in front of the Statue of Liberty. Find out more at www.rusesummerfreetour.com.
Have you visited Ruse, Bulgaria? If so, share your suggestions, tips, and questions in the comments.