These impressive luxury glamping sites are located near some of the best national parks and allow guests to sleep under the stars, without having to sleep in a traditional tent. Considered by many to be a rite of passage, touring America's parks is something many people look forward to while on vacation. However, while many of us may love the outdoors and enjoy the idea of sitting next to a campfire, the end result of slumbering in a sleeping bag doesn't sound appealing.
Toss the concern of sleeping on the cold hard ground aside and prepare to be pampered. Luxury glamping includes chef-prepared daily meals and high-thread-count sheets⁠—there's no need to rough it, this is as opulent as it gets.
7 Impressive Luxury Glamping Sites
These seven luxury glamping sites are the answer to enjoying the great outdoors without having to give up life's creature comforts. Below, are our favorite glamping sites near national parks, from the new Yonder Escalante near Utah's Bryce Canyon National Park to the Ridge Outdoor Resort near the Great Smoky Mountains National Park, in Tennessee.
1. Yonder Escalante – Bryce Canyon NP
In April 2021, Yonder Escalante, a modern hybrid resort opened its inaugural property in Escalante, Utah. Inspired by the great American road trip and 60s nostalgia charm, accommodations include 10 vintage airstreams and 22 custom-designed A-frame cabins. Also, guests have the option to park their own RV at one of its 67 sites.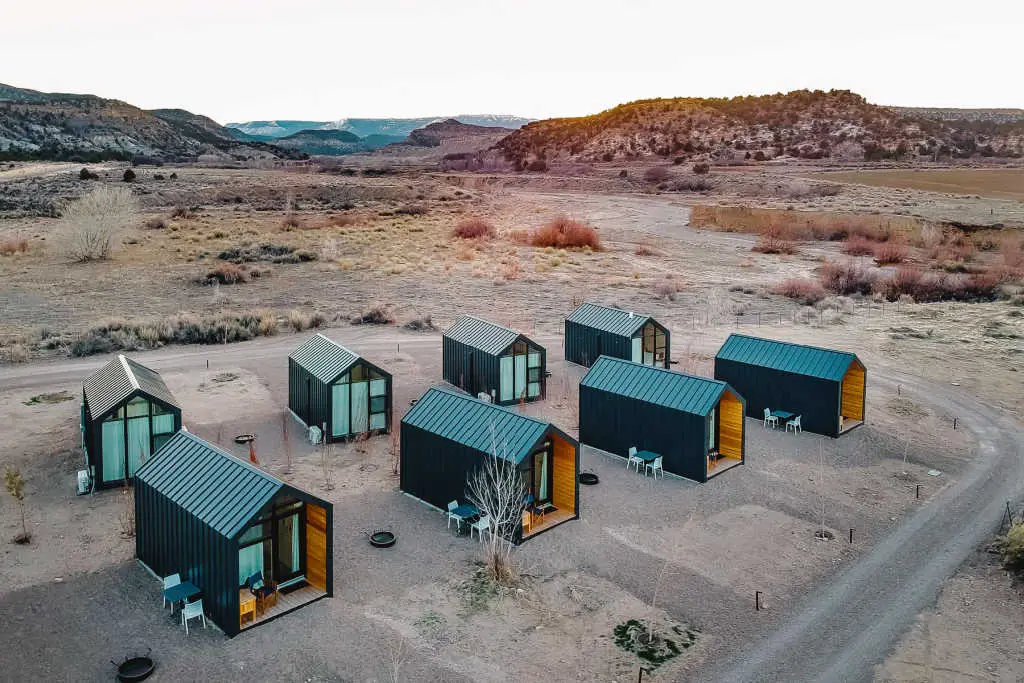 Amenities include showers, laundry facilities, a general store, a pool, a hot tub, and a "drive-in" movie theatre featuring classic cars. We have a feeling these are going to fill up quickly so you better make your reservation with Yonder Escalante as soon as possible.
Book now: Yonder Escalante
2. The Resort at Paws Up – Glacier NP
Referred to by the locals as "The Last Best Place," this massive 37,000-acre cattle ranch provides lovely views of western Montana. A highlight of a stay at The Resort at Paws Up is the luxury glamping experience.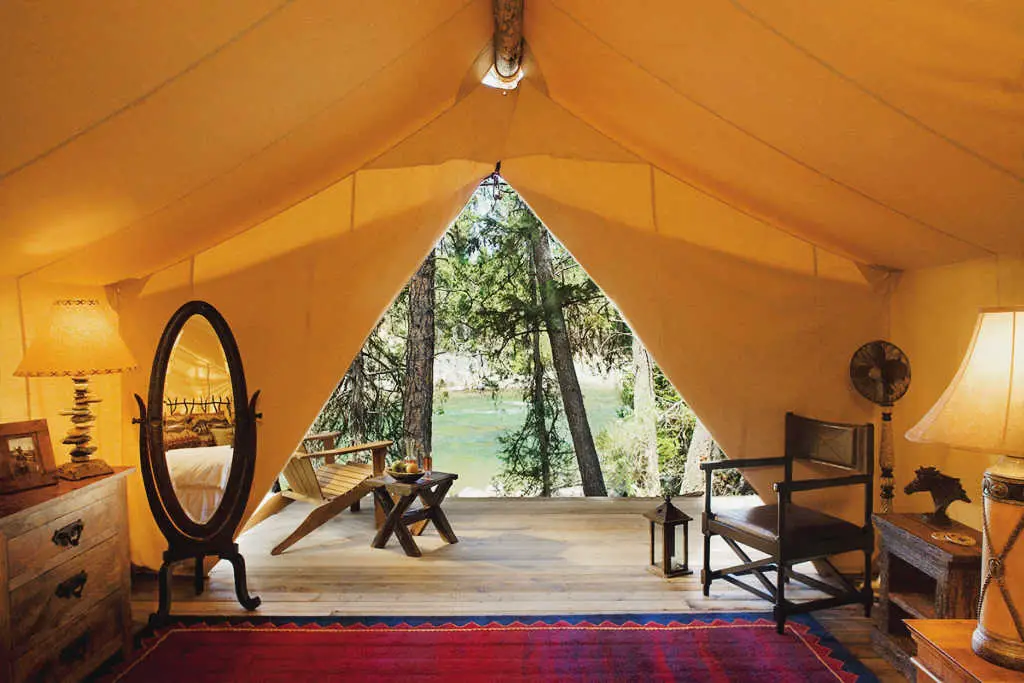 While you could stay in one of their traditional rooms or cabins, the traveler looking for a unique luxury glamping adventure should opt for the safari-style inspired canvas tents. Decor includes wild-west ambiance, rustic wooden deck chairs, vintage barrel pedestal sinks, heated floors, and ensuite bathrooms. Did we mention that a camping butler comes with the package? Yes!
The onsite executive chef prepares all meals. In between dining, guests have the option of considering a spa treatment, taking a wildlife excursion, or simply enjoying the view.
Book now: The Resort at Paws Up
The luxury glamping tents at The Ridge are a far cry from "roughing it" in the wilderness. With features like lantern-lined decks, open-air kitchens, and soft woodsy touches everywhere one looks, guests will surely be impressed.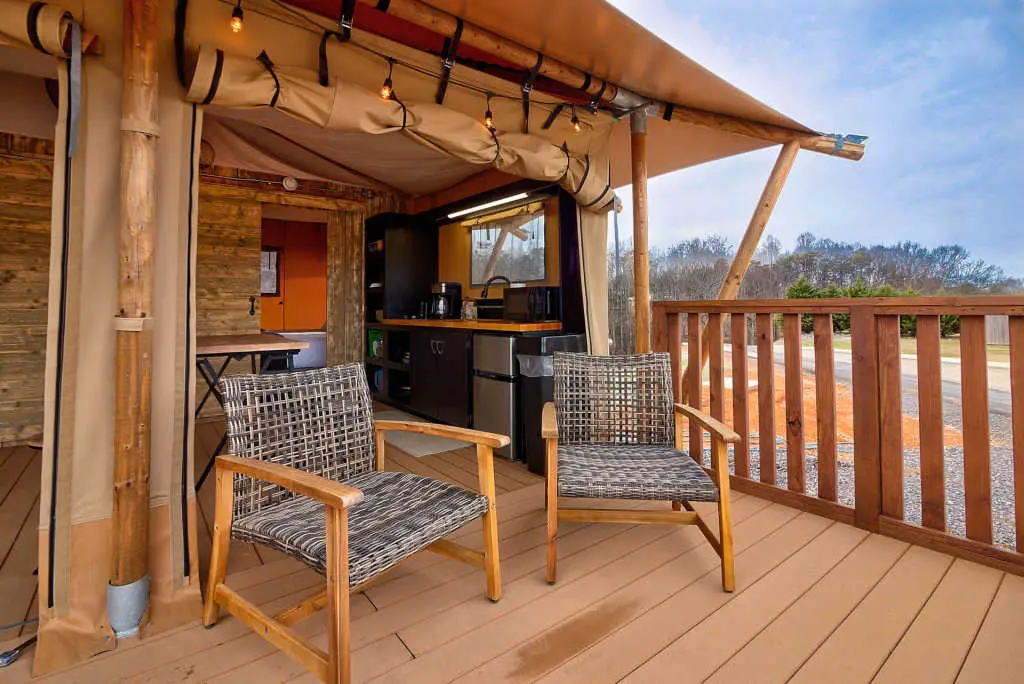 The resort's amenities include a fitness center, playground, and a pool while the luxury canvas tents sleep up to six. Ideally located, the resort is only 15 minutes from Gatlinburg, the town famous for being the "Gateway to the Smokies."
Book now: The Ridge Outdoor Resort