If you're searching for World Nomads vs. SafetyWing to compare travel health insurance, you may be missing out on a much better alternative: Insubuy. Most likely, you've never heard of Insubuy, and here's why.
For those that don't know, World Nomads and SafetyWing are probably the #1 and #2 most popular options for travel health insurance. Nevertheless, in the travel industry, businesses and bloggers push programs that will generate the most commission. World Nomads and SafetyWing pay out far better compensation than Insubuy, even though Insubuy is superior, and that's why you may have likely overlooked them in your search for high-quality low-cost travel health insurance.
Simply put, you should consider using Insubuy travel health insurance for your next trip. Specifically, the Patriot International Lite plan—it's what we use and it covers just as much as World Nomads and SafetyWing. Keep reading to find out for yourself.
World Nomads vs. SafetyWing vs. Insubuy
Both World Nomads and SafetyWing pay a 10% commission fee on the sale price. Insubuy, on the other hand, simply pays a flat fee based on the sale price. For example, back when we bought a two-year World Nomads insurance plan it cost us $2,100 for one year.
World Nomads and SafetyWing would pay out a commission of $210 ($2,100*10%), while Insubuy would only pay a commission of $150 (referral fee). This relatively small difference adds up if you're one of these big travel bloggers or agencies selling tens or hundreds of these per day.
Insubuy Patriot International Insurance > Get a Free Quote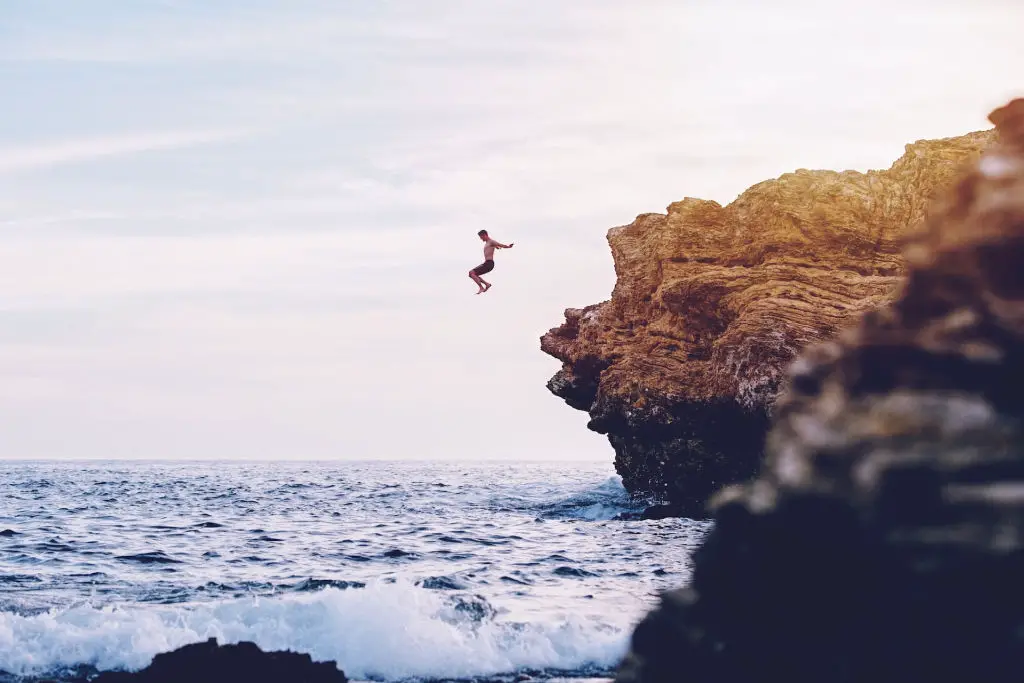 However, the real kicker comes in the fact that both World Nomads and SafetyWing cost more than Insubuy. As a result, travelers that may have difficulty understanding how travel health insurance works, are trusting popular travel bloggers to guide them to the best option and are getting directed toward the one that makes them the most commission.
We've written extensively about how much we like Insubuy over alternative options. If you need a refresher on how travel health insurance works or are interested in learning more (outside of this article), click here >
Travel Health Insurance – Alternatives to World Nomads
. For example, we discuss how many of the add-ons in coverage on the World Nomads program most people get for free with their credit card. Also, we discuss good travel health insurance for preexisting conditions and much more!
Don't believe it? We'll prove it.
World Nomads vs. Insubuy
For this example, we'll compare a six-month plan from July 1 to December 27. Unfortunately, World Nomads' maximum policy term limit is six months. Insubuy's Patriot International Lite plan covers up to two years, respectively.
Probably the one thing we dislike the most about World Nomads (and SafetyWing) is that they are fixed plans. Meaning, the insured person cannot change the maximum policy coverage or deductible amounts. Again, Insubuy is superior in that it allows the insured to change both of these options.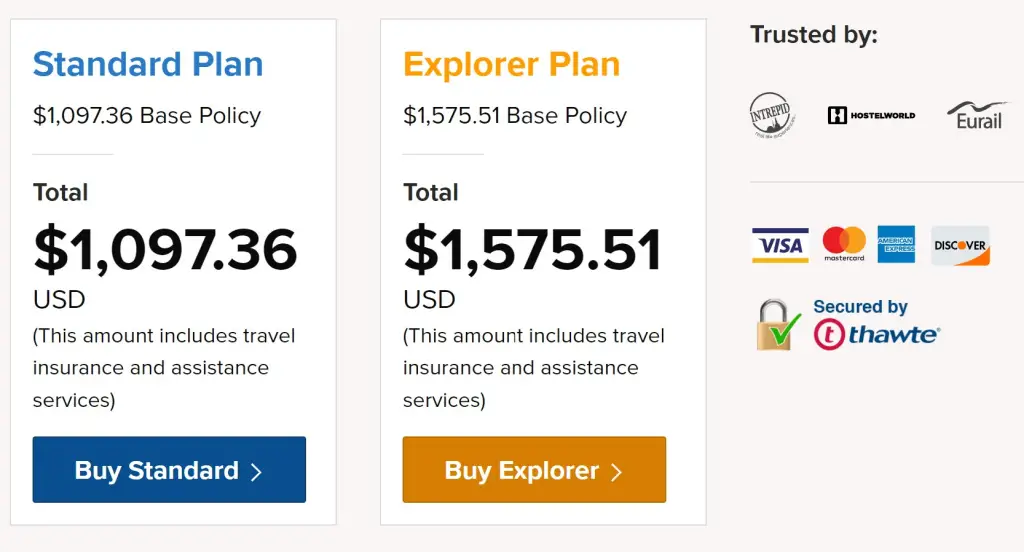 Insubuy Allows You to Change the Maximum Coverage and Deductible
Regarding the maximum coverage, Insubuy allows you to choose either:
$50,000
$100,000
$500,000
$1,000,000
This is important because if you're going to a country with cheap healthcare costs you may be able to get by with a $50,000 maximum coverage option—as a result, you're saving money by not being overinsured.
Here's Why We Typically Prefer High Deductible Plans
For the most part, healthcare is relatively cheap by American standards just about anywhere else in the world with a few exceptions. For example, Audrey visited a dermatologist in Croatia and it cost $30, an optometrist in Thailand and it cost $50, Harry got a prescription filled for $3 in Albania that would cost $300 in the USA, and we both got our teeth examined and cleaned for $60 in Hungary—outside of major surgery, healthcare is pretty inexpensive around the world.
💡 Budget Tip: Don't make the same mistake we did and purchase all of your insurance all at once—break it up. If you know the dates when you'll be traveling to various countries then only purchase low-deductible insurance in countries that have expensive healthcare systems like Germany, Canada, and the United Kingdom. Generally, we recommend going with high-deductible plans in Central and South America, much of Asia, Eastern Europe, and Africa. Most importantly, always make sure you purchase the plan that fits your needs and comfort level.
As a couple, the World Nomads plan would cost $1,098 and Insuby would cost $941, a savings of about $150. However, big savings come when you include a deductible.
World Nomads does not have a deductible and does not allow the insured to adjust it. Conversely, Insubuy allows the insured to have the following deductible amounts:
$0
$100
$250
$500
$1,000
$2,500
When you compare World Nomads vs. Insubuy with a $500 deductible the cost of the same plan costs $677, a savings of $421! For travelers who prefer a high deductible plan, the $2,500 deductible Insubuy plan would cost $527, with a total savings of $571, when compared to World Nomads.
SafetyWing (Nomad
Insurance

) vs. Insubuy

Like World Nomads, SafetyWing works similarly with a fixed maximum coverage amount and deductible. For instance, SafetyWing's maximum policy limit is $250,000 with a $250 deductible.

Nevertheless, Insubuy is more affordable than SafetyWind, provides the same coverage, and allows you to change policy limits and deductible amounts.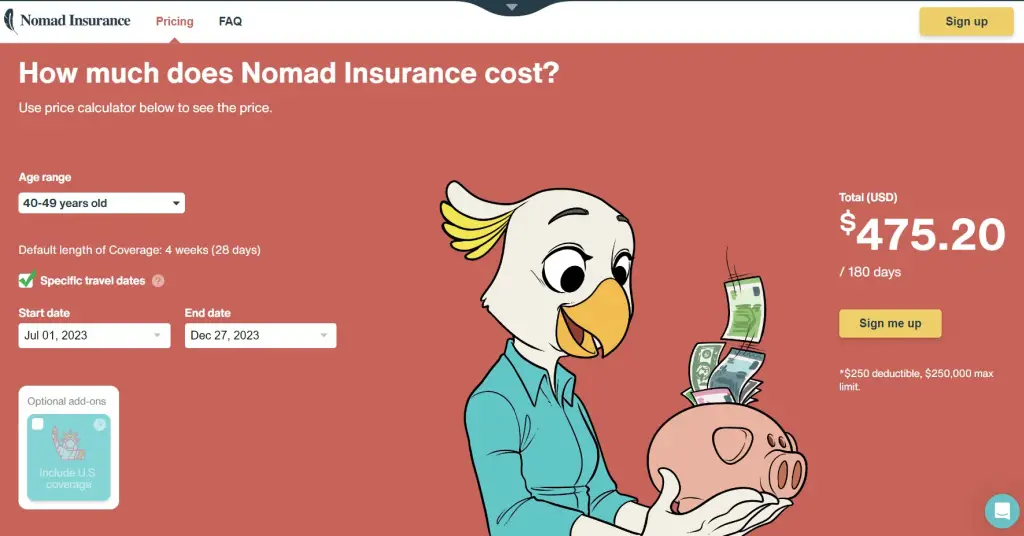 Breaking it down, Insubuy does not have an option for a $250,000 policy coverage so we'll use a $500,000 policy coverage with a $250 deductible—that's twice the coverage.
* Insubuy does not carry an option for a $250,000 maximum policy coverage
Using a similar comparison as with World Nomads, SafetyWing would cost $950, while InsuBuy would cost $857, a savings of $93. However, if you change Insubuy's deductible to $500, the cost of the plan changes to $771, with a total savings of $189. Moreover, if you change the deductible, to $2,500, the cost is $599, with a total savings of $351!
World Nomads vs. SafetyWing
Overall, SafetyWing is a cheaper option than World Nomads and has a $250 deductible versus World Nomads' $0 deductible. Still, Insubuy is a much better option than both World Nomads and SafetyWing.
Allianz Travel vs. Insubuy
Allianz Travel is also quite a popular travel health insurance. However, you should stay away. It's one of the most shockingly expensive options in the industry.
Realistically, anyone who purchases Allianz Travel insurance has absolutely no idea what they're doing, or they wouldn't be. For example, when we compare a six-month plan from July 1 to December 27 for both Allianz and Insubuy the cost difference is staggering.
Allianz Health vs. Insubuy
Allianz offers a $50,000 maximum policy coverage with a $0 deductible. Shockingly, the cost of Allianz's plan is $3,074 versus Insubuy's cost of $806—Insuby is $2,268 less expensive.
If you change the Insubuy plan so the deductible is $500 (instead of $0), the total cost is $580—that's $2,494 less than Allianz!
World Nomads Travel Insurance Reviews
Overall, there's nothing wrong with World Nomads, it's just expensive. As we stated earlier, we used World Nomads for two years and it was fine, having fulfilled their obligation.
We believe World Nomads is a reputable company and its good reviews are warranted. However, would we use it again or recommend friends or family to use it? No—and that goes with SafetyWing and Allianz too.
We would recommend Insubuy though—mainly because it's easy to customize the policy's maximum coverage and deductible so that you're not left feeling over or under-insured.
Insubuy Patriot International Insurance > Get a Free Quote
Comparing World Nomads vs. SafetyWing or World Nomads vs. Insubuy insurance policies can be a confusing topic. If you need help picking out a plan or have questions, please reach out to us in the comments and we'll be happy to assist.
---
Disclosure: Some of the links above may be affiliate links, and at no additional cost to you, we earn a small referral fee if you make a purchase. Rest assured, we only recommend companies and products that we use.