We recently met someone who suffers from seasonal depression (officially known as Seasonal Affective Disorder or SAD. No funny business here.  Apparently, it's a real issue.
As the weather gets colder and the days get shorter, many people begin to feel symptoms similar to depression. SAD will usually begin and end at just about the same time every year.
For most people impacted by SAD, life becomes an uphill battle. It takes a tremendous amount of energy to do the simplest tasks. Motivation levels seem depleted, making the sufferer feel moody and depressed. This is why it's important to find the best places to visit in the U.S. to avoid seasonal depression.
The solution can be quite simple, get some sun in your life! Winter sun and fun can be found in several various locations across the U.S.  Let's explore some!
6 Best Places to Visit in the U.S. to Avoid Seasonal Depression
Here are the 6 best places to visit in the U.S. to avoid seasonal depression. These places will help you to kick your bad mood to the curb.
1. Phoenix, Arizona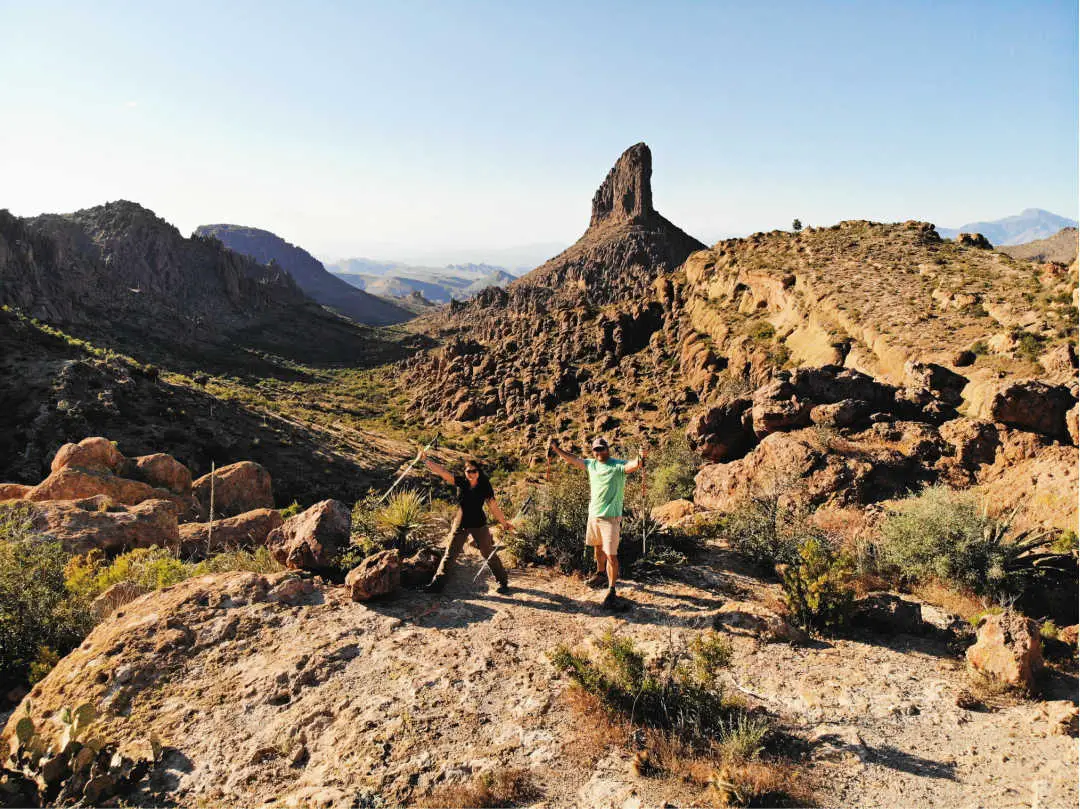 In winter, the temperatures in this stunning, desert city average in the high-60s to low-70s, making it perfect touring weather. Tourist hotspots like Papago State Park, Lost Dutchman State Park, and Camelback Mountain make Phoenix the ideal place to enjoy the great outdoors.
Phoenix is one of our favorite places to vacation in the US.  In the city, the Arizona Canal provides visitors with an abundance of scrumptious tasty eateries, local breweries, farmers' markets, and spectacular views of the Camelback.
Where to Stay
Budget: Courtyard North (modern and clean) or Drury Inn & Suites Happy Valley (pool and hot tub)
Mid-Range: Rise Uptown Phoenix (boutique)
Luxury: Royal Palms Resort (Camelback Mountain backdrop) and Spa or Kimpton Hotel Palomar (downtown)
What to Do
Excursion: 2-Hour Arizona Desert Guided Tour by ATV
2. Kauai, Hawaii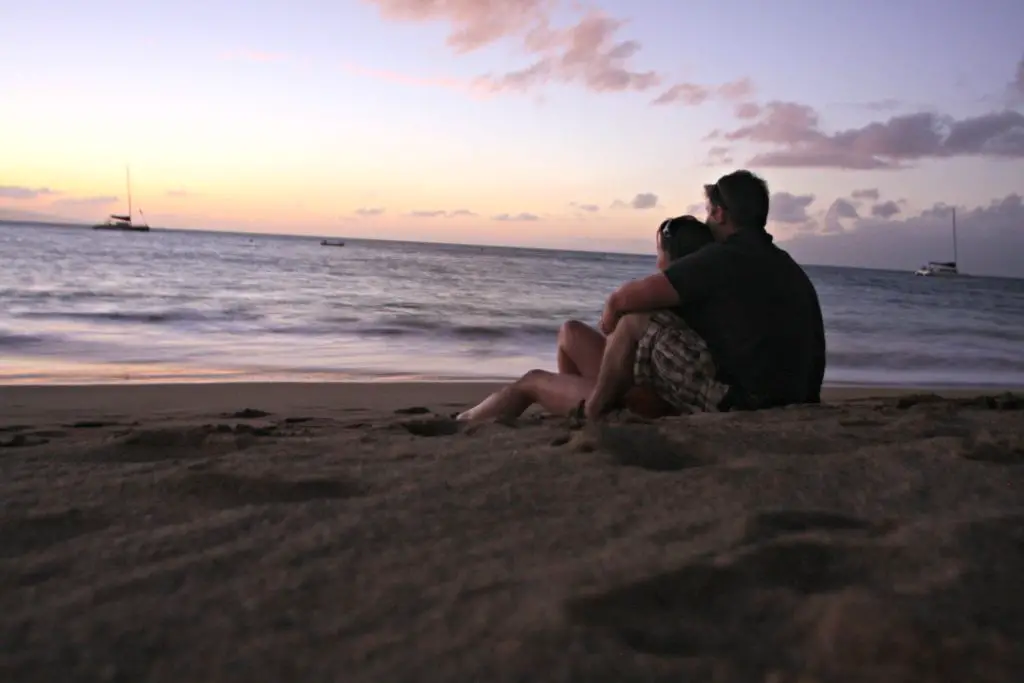 Hawaii is a great place to visit any time of the year, especially when you're going from the frigid midwest to a tropical, Polynesian setting. It's truly magical. The average winter temperatures range from the high-70s to the low-80s, making it the perfect place for basically everything. Activities include:
Snorkeling
Sunbathing
Hiking along the Napali Coast
Daydreaming in Waimea Canyon, deemed "the Grand Canyon of the Pacific
Surfing
Scuba diving
Where to Stay
Budget: Hotel Coral Reef Resort (oceanfront) or Kauai Palms Hotel (kitchenette)
Mid-Range: Kauai Shores Hotel (amazing deal)
Luxury: Grand Hyatt Kauai Resort & Spa (river pools and free luau shows)
What to Do
Excursion: Kauai ECO Adventure Helicopter Tour
3. South Padre Island, Texas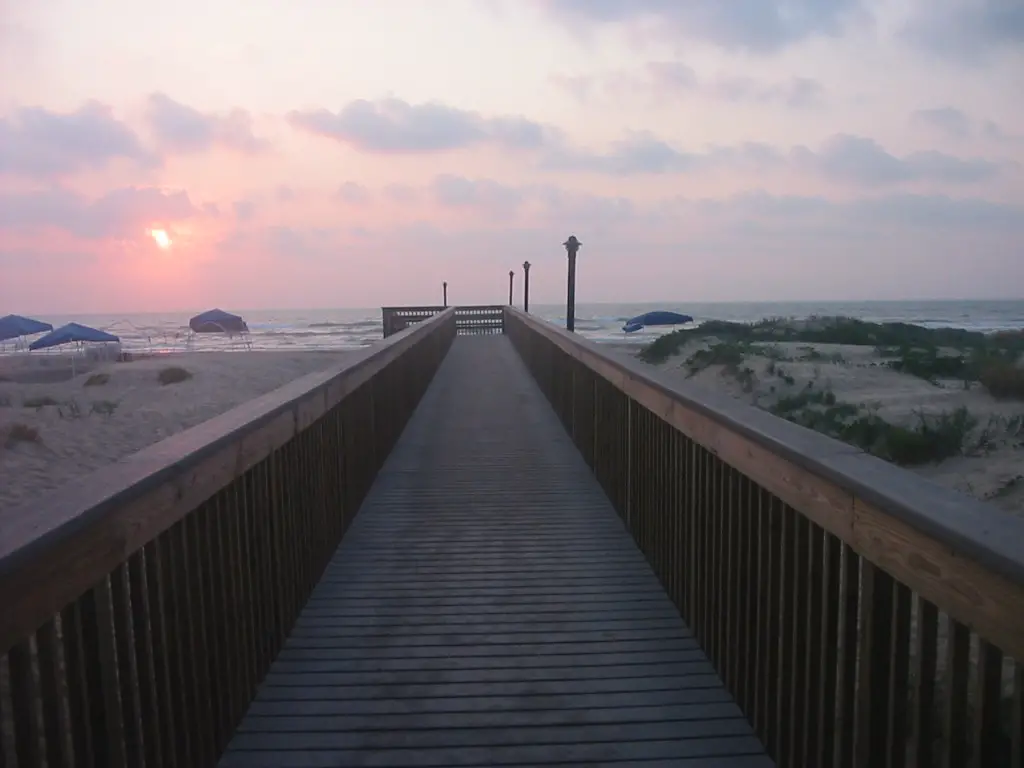 South Padre Island is just about as far south as you can go without crossing into Mexico. Winter temperatures average in the mid-70s and the beaches tend to be quiet and relaxed. All the beaches in South Padre are public and easily accessible. Popular activities this time of year include the Laguna Madre Nature Trail, the Dolphin Research & Sea Life Nature Center, and Isla Blanca Park.
Where to Stay
Budget: Best Western Beachside Inn (pool and hot tub) or Super 8 (clean)
Budget Bonus!: Marina Retreat (beachfront apartment)
Mid-Range: Upper Deck Hotel and Bar (adults only) or Courtyard (large pool)
Luxury: 5 Bedroom Beachfront Condo (couples retreat)
What to Do
Excursion: Eco and Dolphin Watch Tour
4. Santa Monica, California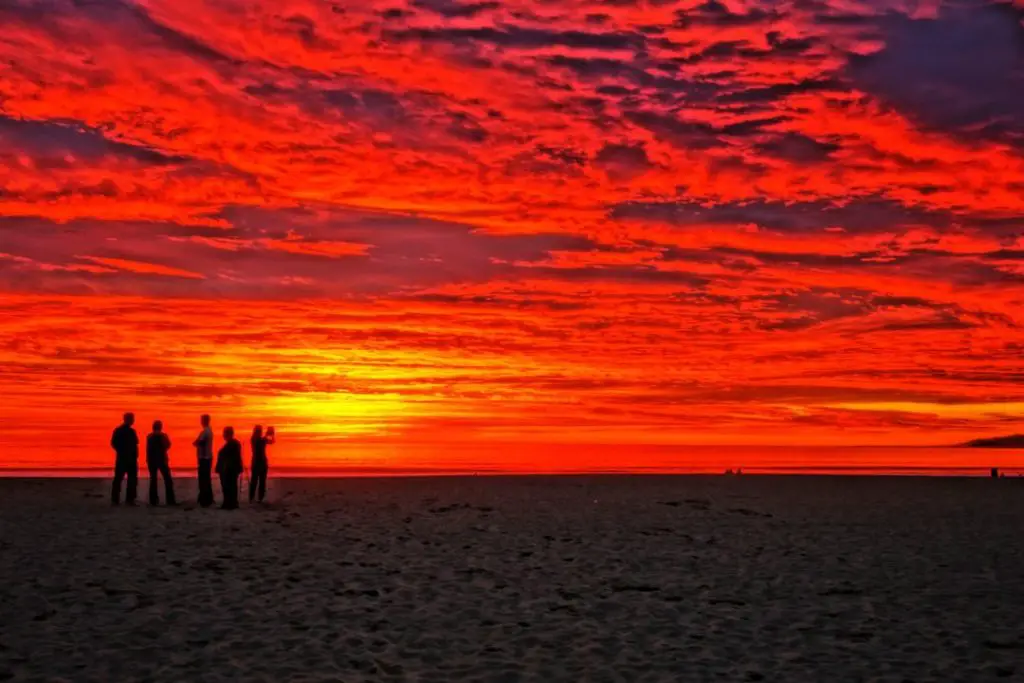 Enjoying temperatures in the high 60s, southern California doesn't have much of a winter. Just like in any other season, visitors can enjoy sandy beaches, fabulous fish tacos, and Venice Beach. The mild temperatures are perfect for exercising, which makes it easy for Southern Californians to be outdoors all year long.
Where to Stay
Budget: PodShare Venice (evening entertainment) or Ocean Front/View Bunk Beds (ocean view)
Mid-Range: Santa Monica Motel (clean and newly-renovated) or The Ambrose Hotel (boutique)
Luxury: Santa Monica Proper Hotel (luxury lifestyle hotel)
What to Do
Excursion: Full-Day Iconic Sights of LA, Hollywood, Beverly Hills, Beaches, and More
5. Daytona Beach, Florida
The only problem with heading to Florida is deciding which area to visit. With temperatures averaging in the 80s, Daytona Beach is always a good option. Travelers love visiting the Daytona International Speedway, the Boardwalk & Pier, and of course, Daytona Beach. Also, using Daytona as a base location makes it easy to explore the nearby hotspots of Orlando, the Merritt Island Wildlife Refuge, and the Kennedy Space Center.
Where to Stay
Budget: Atlantic Shores Motel (wonderful location)
Mid-Range: The Daytona, Autograph Collection (so cool!) or Fairfield Inn & Suites (pool)
Luxury: Black Dolphin Inn (wow!)
What to Do
Excursion: Dolphin and Manatee Stand-Up Paddleboard Tour
6. Albuquerque, New Mexico
Although the winter temperatures only get into the low 50s, they may be just high enough to calm the nerves. With a mountain backdrop, a charming Old Town, and a trendy food and drink scene, Albuquerque is a great city to explore. From hot air ballooning and hiking to foodie tours and rooftop cocktails, there's lots of fun in and around Albuquerque.
Where to Stay
Budget: Quality Inn and Suites (indoor pool and hot tub) or Econo Lodge (Old Town)
Mid-Range: Hotel Albuquerque (one-of-a-kind experience)
Luxury: Hotel Chaco (the best hotel in the city)
What to Do
Excursion: Albuquerque Hot Air Balloon Ride at Sunrise
We Need Your Help
Did you find this article helpful? If so, bookmark it and when you're planning your next vacation click on any of the links below before finalizing reservations. You'll get the best price, we'll earn a small commission, and you'll help support future articles.
Thank you!
BEST TRAVEL SEARCH ENGINES
🏘️ Book Your Accommodation
We use Tripadvisor and Priceline's Express Deals to compare prices and reviews in advance and check availability
✈️ Book Your Flight in Advance
To find the cheapest flight options, you can use WayAway and Skyscanner to find the most suitable choice for you
🚗 Reserve Your Rental Car
Use DiscoverCars and Skyscanner to compare prices and view the largest selection of vehicles