We recently accidentally deleted two YouTube videos. After completing some light research we became extremely nervous that we weren't going to be able to undo this mess. Nearly everything online stated that it's impossible to restore a deleted video. Guess what? It's not! We were able to get YouTube to recover our deleted YouTube videos. Follow the steps below to recover your deleted videos.
How to Recover Deleted YouTube Videos | 5 Easy Steps
1.Tweet Team YouTube and Ask for Assistance.
2. Email YouTube Directly Through the "Help" Button Located on the YouTube Website.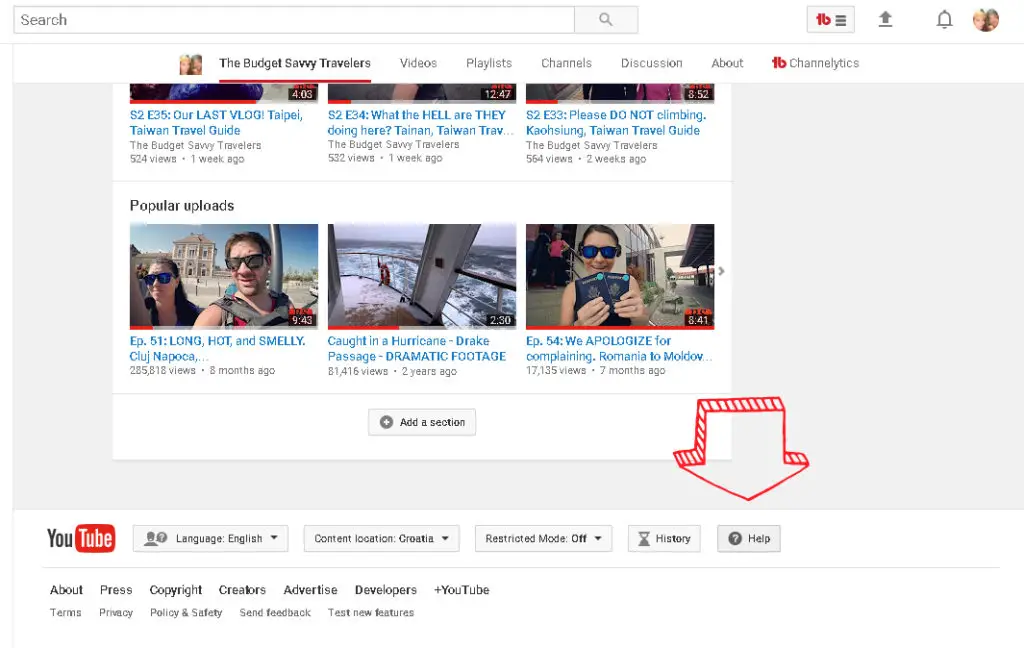 3. First Select "Email" and Then "Channel & Video Features." Fill in the Requested Fields and Submit.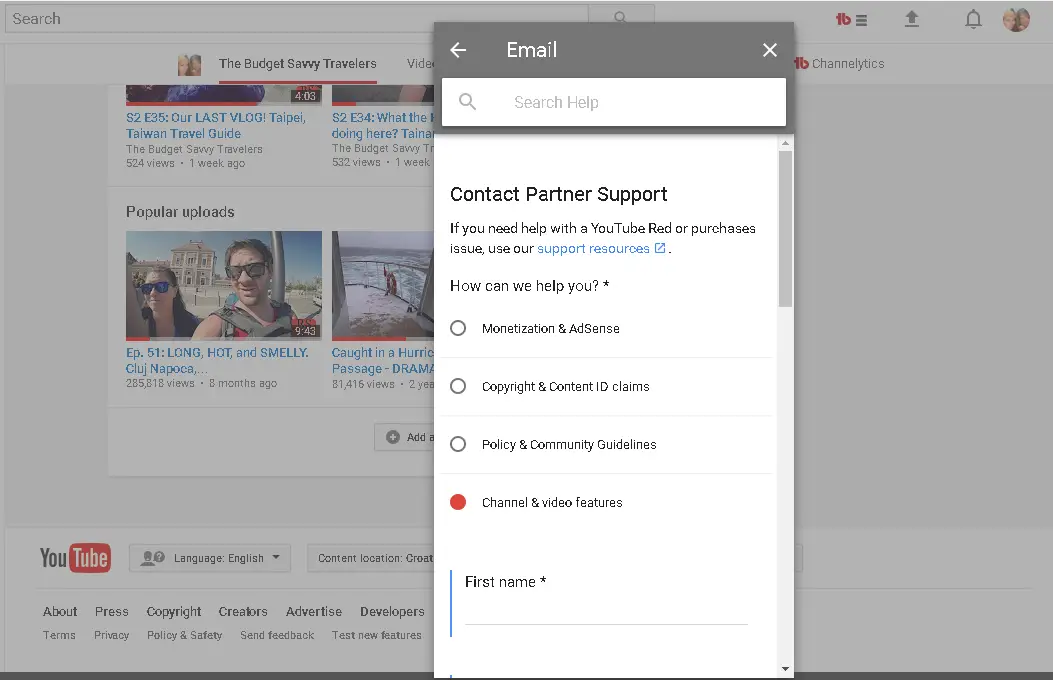 4. Nothing Could be Done?
We were initially informed by the YouTube team that there was nothing that could be done. We then requested that the issue be escalated based on the fact that the tweet from Team YouTube insisted that the videos could be restored. Make sure to send the tweet (from Team YouTube) as supporting documentation.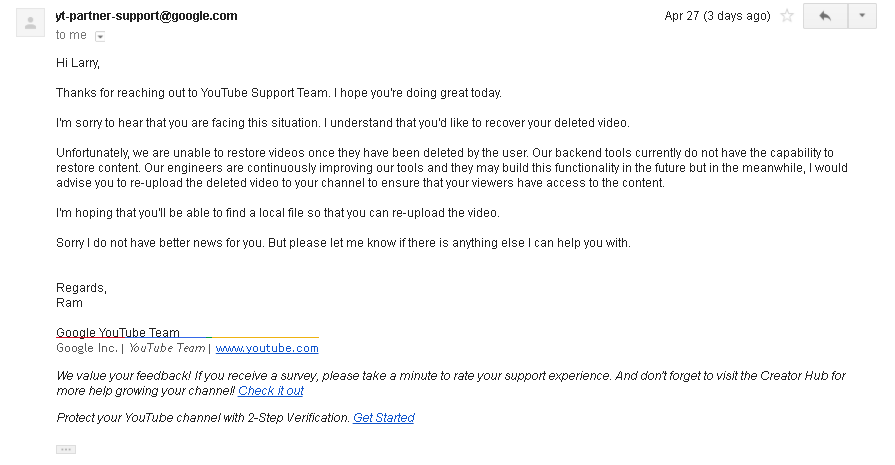 5. Receive Email
You will then receive a new email asking for specific information related to the deleted video(s). Complete the request and the video(s) will be restored.
It can be done, you just need to stay persistent. Enjoy your restored video(s)!