During our visit to Macedonia this year, we were on a mission to sample one of the most classic Macedonian dishes—Pastrmajlija. People may refer to pastrmajlija as "Macedonian pizza," however, this nickname is misleading since there is typically no sauce or cheese involved. Instead, the Macedonian bread pie is made from fresh dough and cubed meat.
During our two months of living along the shores of Lake Ohrid, we visited three different places in the region that served up the signature dish. Below you can learn more about what each establishment offered and more about each style of Pastrmajlija. Surprisingly, they were all very different!
Before you go to the article, let me give you this short list of the best-guided tours in Ohrid:
Most Popular Tours in Ohrid
1. Stipska Pastrmajlija (Stipska Kuka), Ohrid
We first got a glimpse of this huge Pastrmajlija randomly from a local's Instagram page. Since that moment, we were on a quest to try it. The Stipska Pastrmajlija kitchen is located in what looks to be an abandoned strip mall, but is located inside? A kitchen made for Pastrmajlija magic making!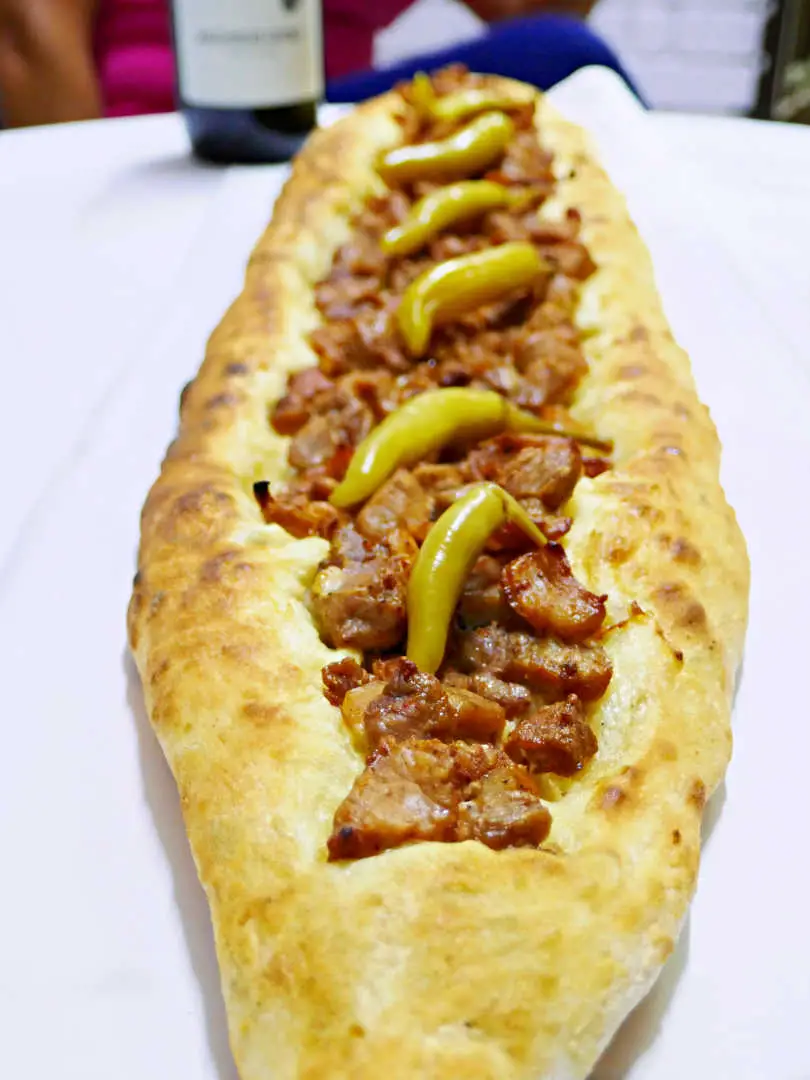 Thanks to our Macedonian online community, we learned that Chef Riste is from Stip, which is the town where Pastrmajlija originates from. Therefore, visiting Stipska Pastrmajlijaou is your best bet for tasting the original dish.
For larger groups, Chef Riste serves up a jumbo Pastrmajlija too. The perfectly cooked crust was crispy on the outside but soft and chewy on the inside, with a buttery finish. The tender and well-seasoned pieces of meat were like little pieces of the best pork chop. We loved that the Chef added the token three spicy peppers.
It is important to note that this is a delivery kitchen only. Locals can call their number to make an order. Although, if you don't have cell phones with data like us, your best bet is to place an order on either one of these Facebook pages, Stipska Kuka or Stipska Pastrmajlija. Olga, Chef Riste's wife, will help English speakers place their orders.
Address: ul "Nikola Karev," Ohrid 6102
2. Di Angolo Pizzeria, Ohrid
We visited Di Angolo Pizzeria based on some local's recommendations of the restaurant offering some of the best pizza in town. We didn't try their pizza but did try their version of Pastrmajlija.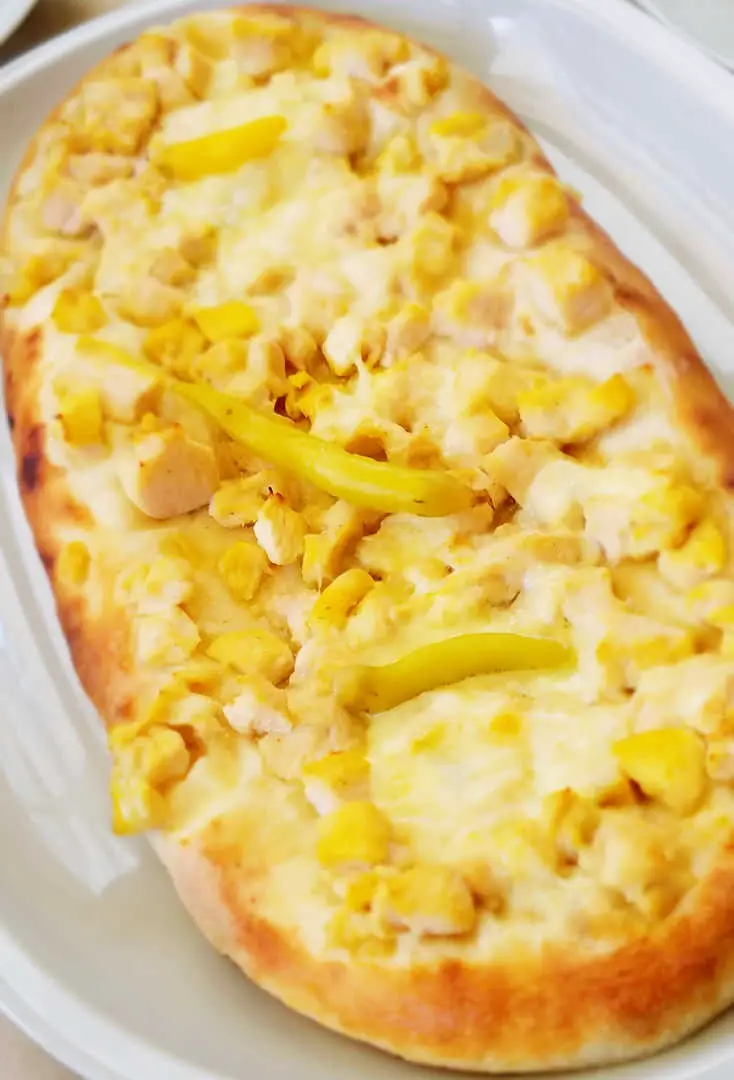 This was an interesting version of the dish. We ordered the chicken Pastrmajlija, served with three spicy peppers. Di Angolo's may be a good choice for people looking for a very light, nonheavy version of the dish—one could almost describe it as a "healthy version."
Address: Petar Chaulev 31, Ohrid 6000
3. Pizzeria Angela, Struga
For a few days during our time in Ohrid, we rented a scooter from Rent A Car Escape to explore some other cities around the lake. Many of our local friends suggested we make a stop in Struga to check out the local bridge jumpers and enjoy some time along the River Drim.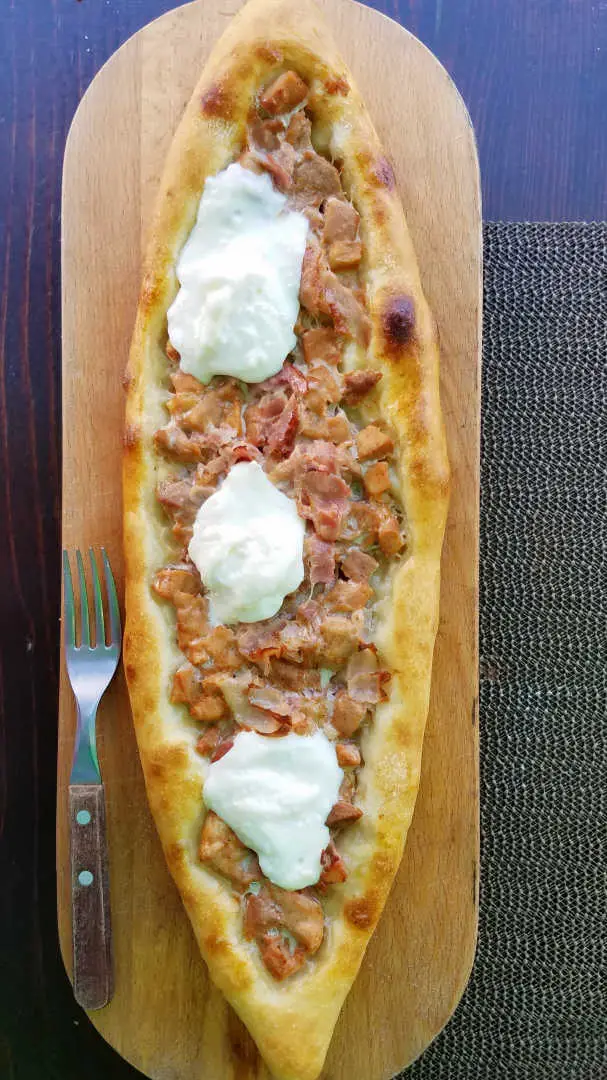 For lunch, we decided to stop at Pizzeria Angela, one of the most popular and highly-ranked restaurants along the river. We noticed they offered Pastrmajlija and immediately ordered it. It would be our first time trying the local dish.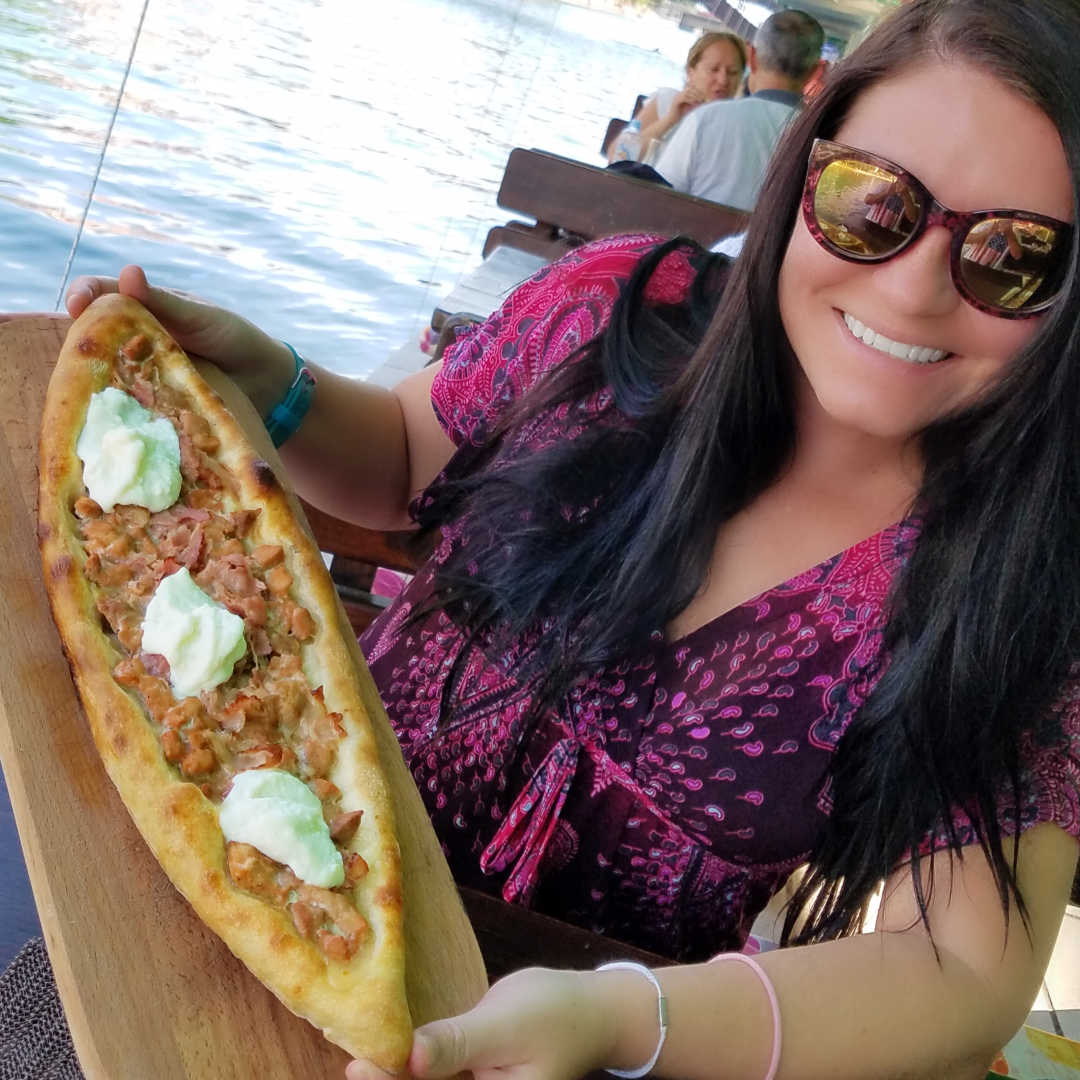 Although they offer other options, we chose the Pastrmajlija with pork, bacon, and kaymak. It was fantastic! The creamy kaymak blended perfectly with the salty taste of the pork and bacon served hot and crispy. Our only complaint,  we wished it would have been served with three signature hot peppers. Overall, as foodies, our trip to Struga was worth it just for this Pastrmajlija alone.
Address: Dimitar Vlahov 2, Struga
These are three good locations to eat Pastrmajlija in the Ohrid region. If you know of another good place in Macedonia, feel free to offer your suggestion in the comments section below.
We Need Your Help
Did you find this article useful? If so, bookmark it and when you're planning your next vacation click on any of the links below before finalizing reservations. You'll get the best price, we'll earn a small commission, and you'll help support future articles.
Thank you!
BEST TRAVEL SEARCH ENGINES
🏘️ Book Your Accommodation
We use Tripadvisor and Priceline's Express Deals to compare prices and reviews in advance and check availability
✈️ Book Your Flight in Advance
To find the cheapest flight options, you can use WayAway and Skyscanner to find the most suitable choice for you
🚗 Reserve Your Rental Car
Use DiscoverCars and Skyscanner to compare prices and view the largest selection of vehicles