There are many inexpensive Mykonos Hotels but the list below summarizes the best three. Mykonos is to Greece what Gucci and Prada are to the fashion industry: a sign of luxury and expensive living.
People visiting Mykonos often choose to stay in the more luxurious hotels like the Belvedere Mykonos or AdornoSuites. But does this mean that travelers visiting Mykonos on a tight budget might not find a decent hotel to rest their weary heads? Absolutely not. Here are three inexpensive hotels to visit when in Mykonos.
3 Inexpensive Mykonos Hotels for the Perfect Holiday or Vacation
1. Mykonos Pantheon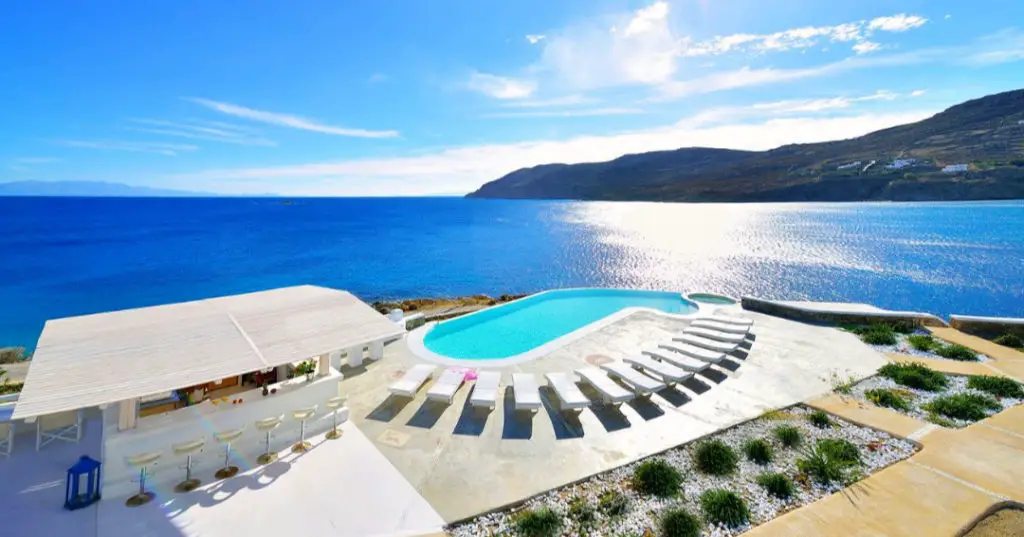 Despite its relatively small size, with a small number of pretty rooms and elegant suites, Mykonos Pantheon offers amazing value to its visitors. Its prices are typically suitable for a humble budget, although things do get more expensive during peak season (mid-July till the end of August). This hotel has one of the best views of all of the Mykonos hotels.
It is located in Kalo Livadi, which is about 10km from Mykonos Town and is five minutes by foot from the beautiful and rarely-crowded Kalo Livadi beach. Pantheon's infinity pool offers space for relaxation. Especially, in the rare event of an overcrowded beach.  Although designed individually, each room is simple and elegant, well equipped with a plush bed and an AC.
2. Peristeronas Village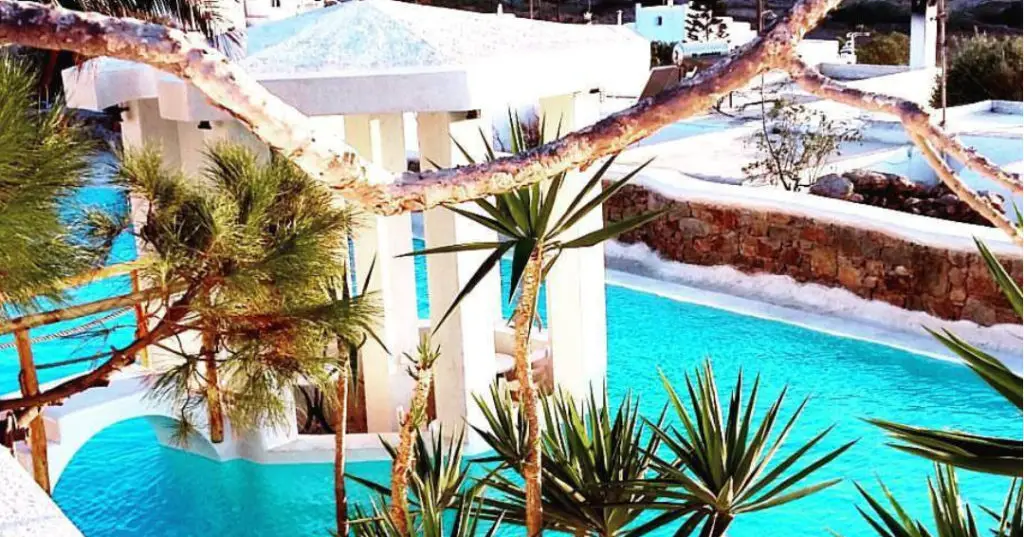 Peristeronas Village is in the Klouvas area, which is quite close to Mykonos Town. A breathtaking swimming pool sits in the center.  Surrounding the pool are several snuggly rooms and spacious studio apartments, each equipped with a kitchenette.
The residents of the village are often diverse as it attracts young, single people and families alike through its doors. If you are not a fan of hotel food, there are restaurants in Mykonos Town that you can visit. However, the hotel restaurant prepares excellent Greek fare and is much more convenient when you are hungry. In addition to having very competent staff, Peristeronas Village also offers free airport and ferry port transfers.
3. Hippie Chic Hotel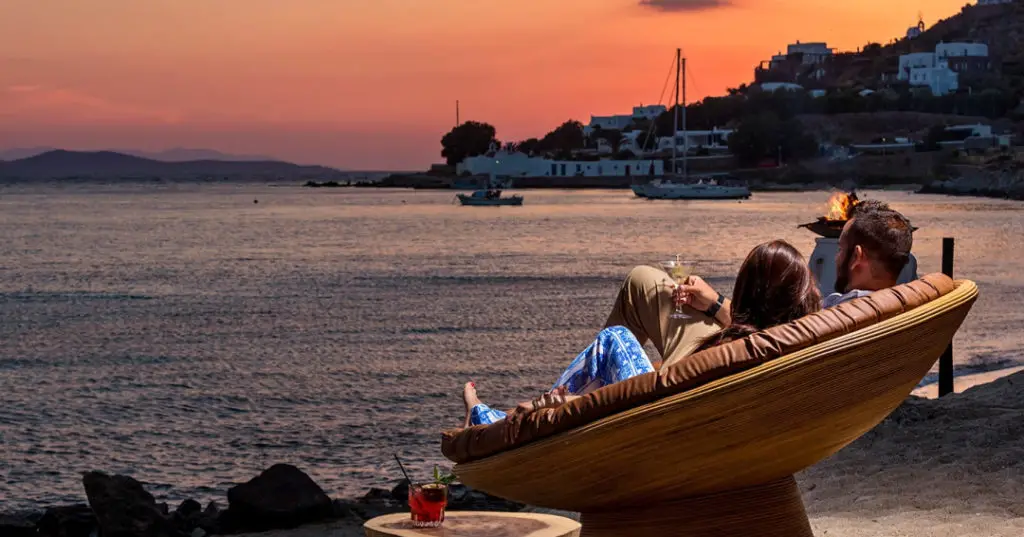 Located in the southeastern part of the island, Agios Ioannis Beach is one of the more popular beaches. One of the better known, budget-friendly hotels on the beach is the Hippie Chic Hotel. The hotel keeps its design and decor simple, with perfectly imperfect stone walls and clean colors, and double occupancy rooms and suites.
A good number of its rooms have gorgeous views of the sea, and all of the rooms have flatscreen HDTVs and king-sized beds. Hippie Chic has its own private beach area, guests may lounge by it when the main beach is crowded. Of course, a swimming pool is also available for those who do not want to get sand in their hair.
Meals are also well catered for by the hotel's restaurant, The Hippie Fish. The meal of the day is typically prepared with a fresh catch, and they also serve a mouthwatering pasta dish.
Mykonos may be one of the most luxurious of the Greek Islands, but it can still be enjoyed even if you are on a budget. If you want to visit the best Mykonos hotels and are looking for an inexpensive hotel to accommodate you, try any of the hotels listed in this article.