We're always on the hunt for the best food in Europe. Being foodies on a backpacker's budget has taught us a thing or two about the best way to experience a country's food scene. Before we left on our travels, being a foodie meant experiencing cuisine in high-end restaurants, with accompanying high-end prices. However, our perspectives totally changed since we traveled the world.
Best Food in Europe – Our Insider Guide to Europe's Top Local Eats!
But throughout our budget-savvy travels, we've learned a valuable lesson. Good food, with great value, often comes in smaller, more authentic restaurants. We're talking about traditional family-style restaurants where European families come to dine on Sunday afternoons or the hole-in-the-wall gems where the working-class order hearty luncheon specials at affordable prices.
Europe has taught us one very important foodie lesson – the best way to experience European food is to…LOCALIZE IT!
Europe's food scene is H-O-T! Bratislava brought new meaning to the trendy foodie phrase…Food Porn! | Best Food in Europe
They Make Them at Home!
Now you would think this would be an easy task! Coming from Chicago, it was always easy to find restaurants to get more traditional food. For example, if a fellow traveler asked, "Where could we get some good authentic Polish food while in Chicago?" We'd already know where we would send them. (In fact, it's the same restaurant where Harry took me on our second date!)
But here in Europe, we've found an abundance of expensive, high-end dining experiences and discovered it's hard to find those great local eats.  We couldn't understand why until a local Hungarian woman gave us the answer, most Europeans don't go out to eat their local dishes, they make them at home!
A beautifully prepared, hearty skillet! Such value in Bratislava for less than 5€! | Best Food in Europe
So our goal is to share some of our favorite STAND OUT, affordable, local eats as we make our way around Europe. Heading off on your own Euro trip? Check out the list to see if any of our recommendations will be near you! As we find them, we're going to keep adding them to the list. We're also asking for your help. If you have found any great, LOCAL restaurants on your visit to Europe, please add them in the comments below!
BRATISLAVA
Reštaurácia Divný Janko
This restaurant was one of our absolute favorites in Europe. It was fantastic! Hot, hearty Slovakian dishes all under 5€ a plate! We enjoyed the Slovak version of Chicken Cordon Bleu, served alongside a light potato salad. Our second dish was a skillet with smoked sausage, bacon crumbles, potatoes, and onions. All served piping hot and freshly made. When you see police officers dining after their late-night shift, you know you're in a great local restaurant.
BELGRADE
Stara Kafana
Fireplaces and warm wood decor make this place a cozy environment to enjoy all the savory goodness that Serbian food has to offer. We enjoyed our huge spread of appetizer-like dishes which are always my favorite accompaniments with a great glass of wine. I loved the meats, local cheeses, homemade cornbread, and crusty spinach and feta pie. This kafana, or traditional Serbian restaurant, is a great option for an authentic foodie experience.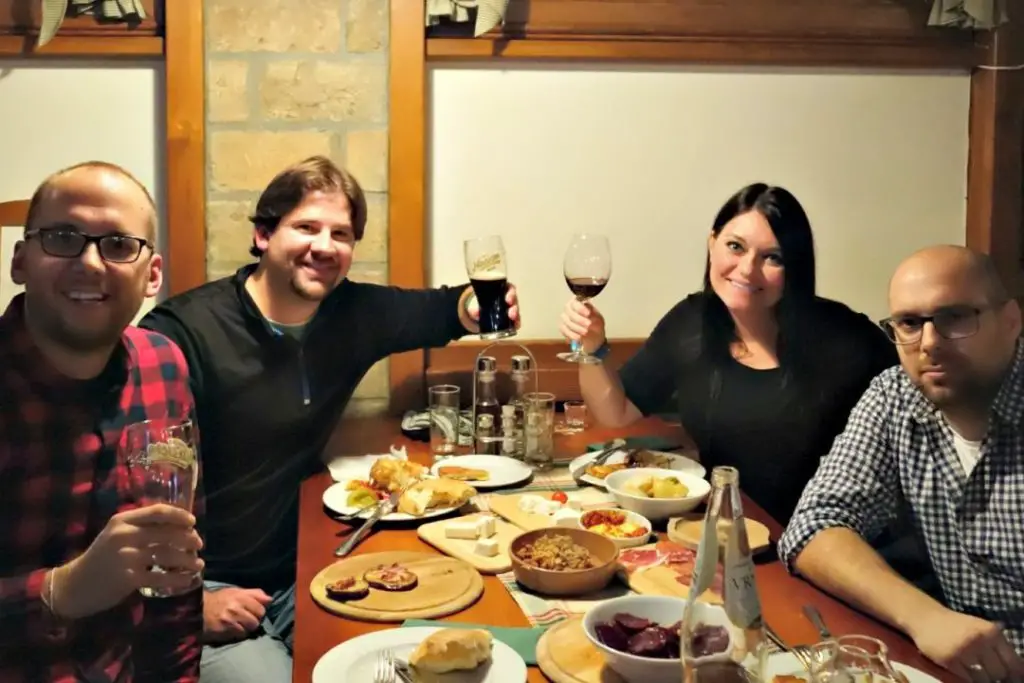 Restoran Ćiribu Ćiriba
This quaint, traditional kafana, is away from the tourist center and is truly a place where locals go to get authentic Serbian cuisine. We loved being greeted in the traditional Serbian way, with glasses of water, four spoons, and a bowl of fruit preserve called slatko. The stand-out dish here was this beautiful slab of the most succulent pork we've ever tasted, paired with crispy french-fried potatoes on the side. The stuffed cabbage rolls, or sarma, were also beautifully done.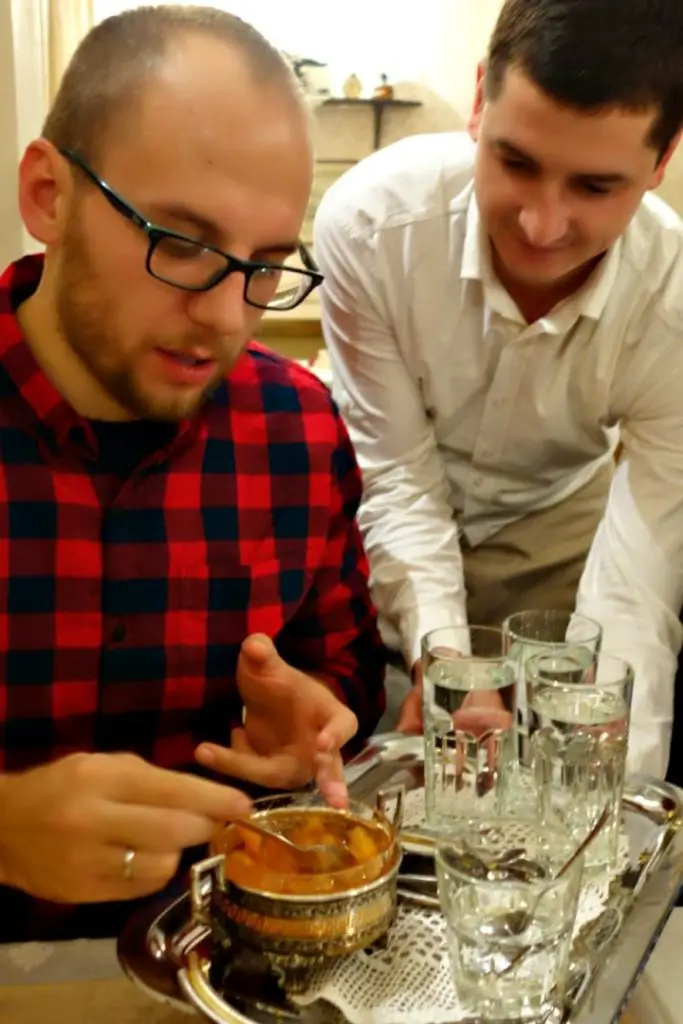 There are two restaurants listed here as Harry and I couldn't agree on a favorite.
Special thanks to Taste Serbia for showing us these two, great local eats. We would have never discovered these hidden gems without joining in on their foodie tour! Learn more about our experience <here>.
LISBON
O Pitéu da Graça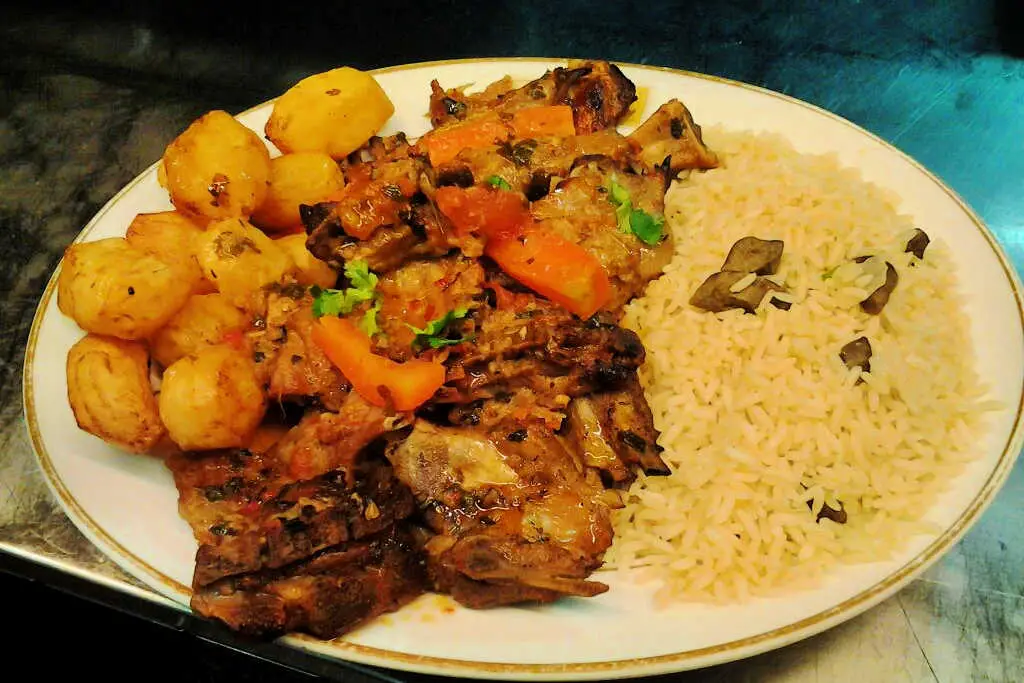 This restaurant is a hidden gem! We recommend it for a traditional Portuguese lunch experience where you'll dine with local professionals enjoying a hearty lunch. We opted for a beef stew dish and breaded pork tenderloin with pasta. Service is no non-sense and the restaurant gets busy. (Note that the bread basket and olive tray will have an additional charge.)
SPLIT (STOBREC)
As Chicago natives, we are very fussy about our pizza. This was the first pizza restaurant, outside the United States, that we could say…"Damn, that's a great pizza." It was here that we first tried pizza with prawns and it was spectacular!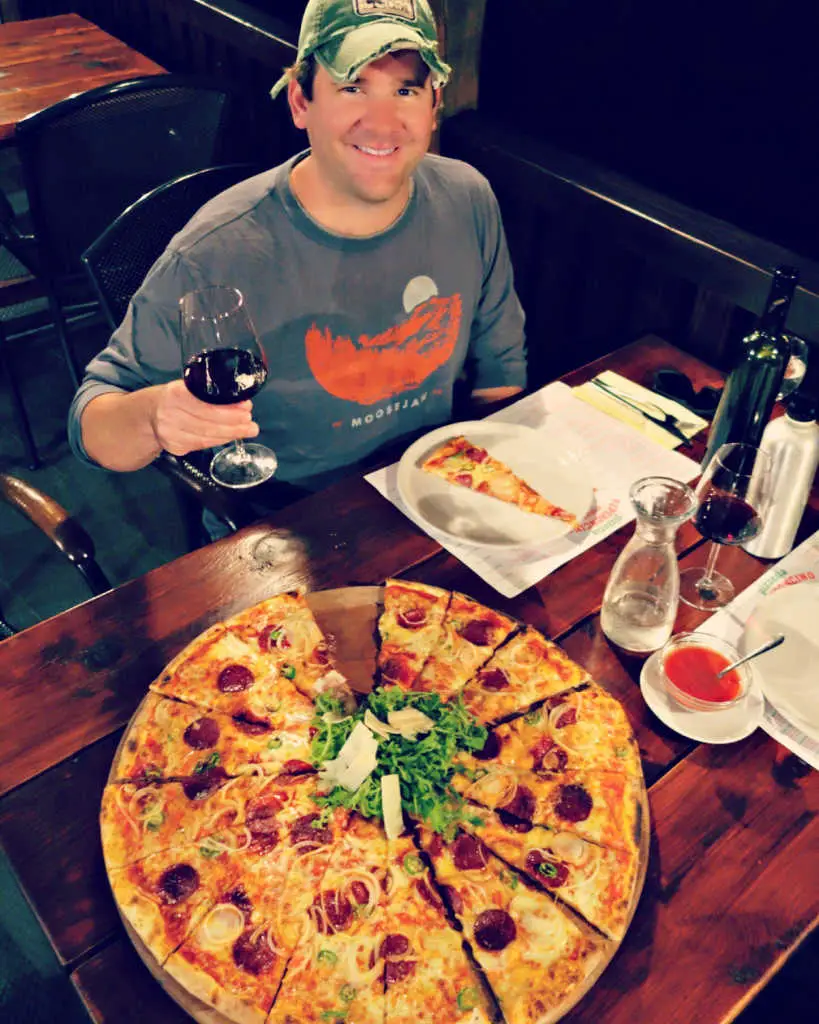 The combination of fresh garlicky prawns with the mix of four kinds of cheese was a (pizza) party in our mouths! There is also a cozy, outdoor patio to catch the sunset over the mountains with a bottle of Croatian Plavac Mali. Add the opportunity to spice it up with a range of spicy Peperoncino peppers, lovingly baked in a wood-fired oven. This is our favorite local eating in Europe.
DUBROVNIK
Pizzeria Tabasco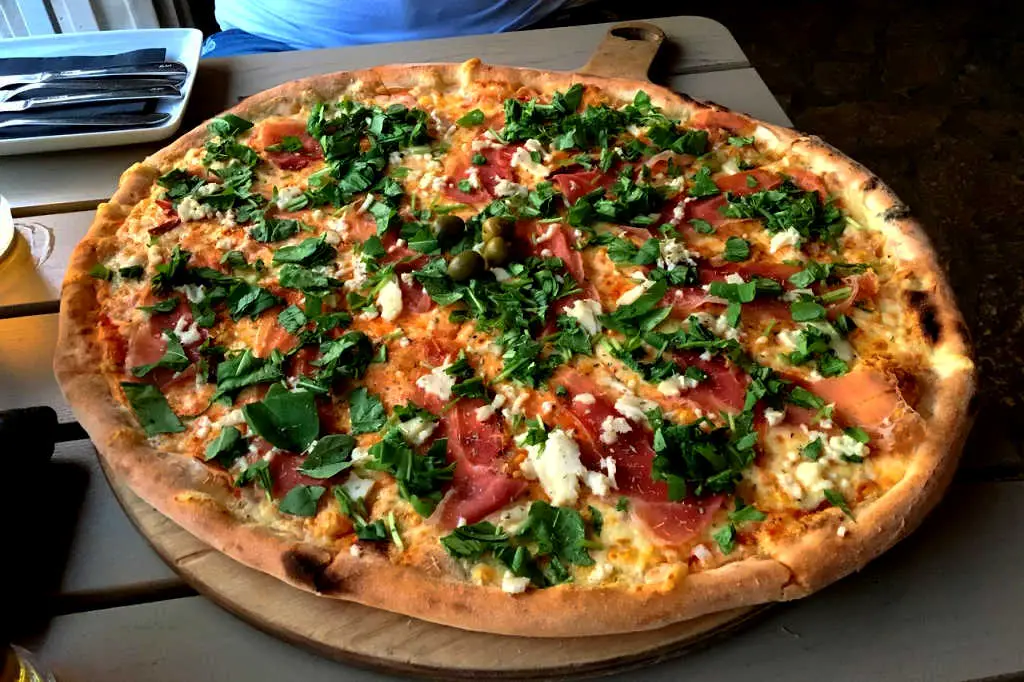 Pizza is big in Croatia, and we're not just talking in size. This is the top pizza pick with locals and tourists while in Dubrovnik. There's a great, shaded patio overlooking the castle walls and prices are affordable compared to other dining options in the area.
KRAKÓW
Horoscope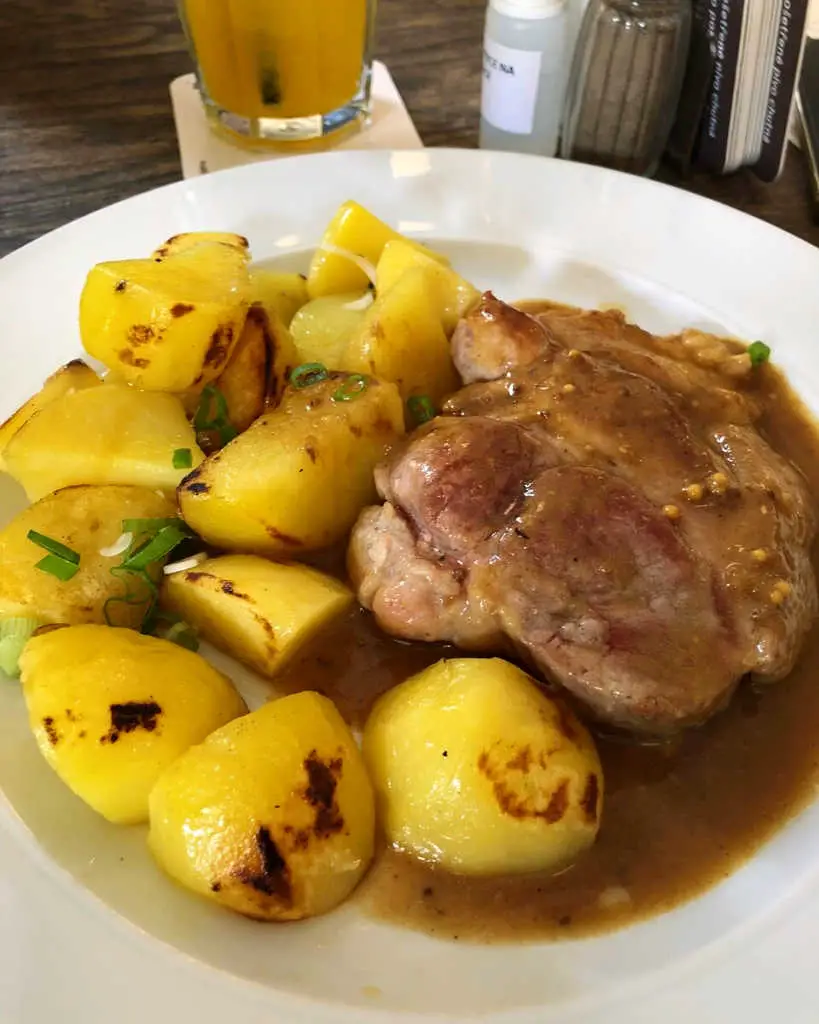 We enjoyed this restaurant twice during our time in Kraków. Cozy with great, friendly service, the cuisine is traditional Polish with delicious pierogis, dumplings, breaded meats, and soups. We tried the Thief's Pot, a hearty beef stew with a baked bread topping. It was fabulous!
PRAGUE
Lokál Nad Stromovkou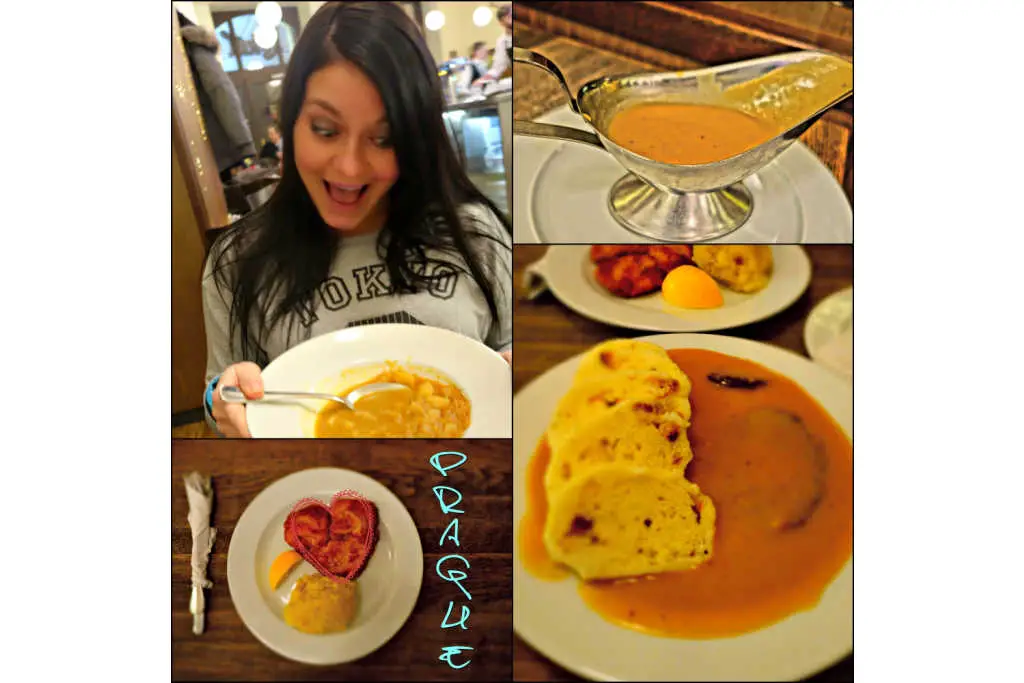 Recommended by our Airbnb hosts, this local restaurant chain serves up authentic Czech dishes and was packed with locals at dinner. The stand-out dishes were the breaded pork schnitzel and bread dumplings accompanied with homemade brown gravy.
BARFuD
Since we left the US, we've been craving a traditional, all-American style beef burger. BARFud is a local, college-age burger joint where folks can get that burger and beer experience. They are also known for their chicken wings and Mexican dishes, such as burritos with chips and homemade salsa.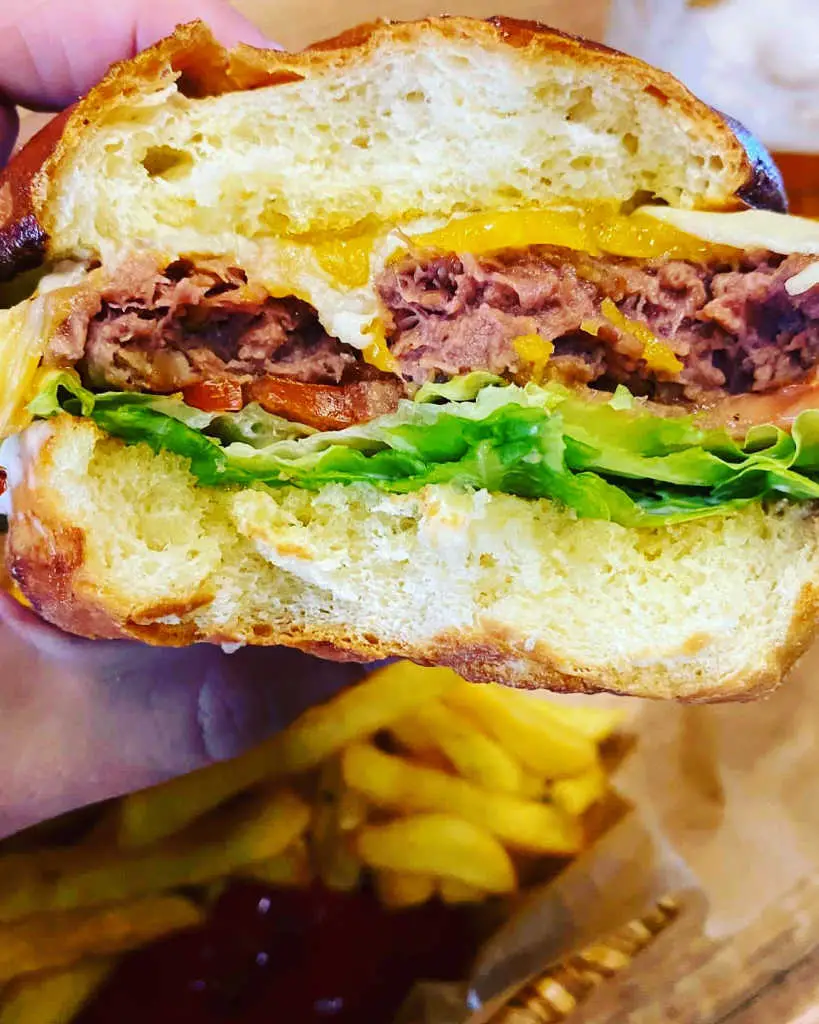 Harry loved their Juicy-Lucy, adding extra cheese and all the traditional toppings to give it a little more heartiness. We were impressed by the service, quality of the food, and the fact that this was the ONLY bar in Prague that held up to the reputation that a good Czech bar will always bring (or offer) a new beer before your current one is empty.
Choco Cafe On a cold, winter day exploring Prague, we randomly stopped at this charming cafe to warm up and re-energize with a sweet treat. We ordered two slices of cake and each took a chance on a glass of South African red wine. We were delighted with our selections!
The cake was moist and fresh and the heavy wine pours were worth the cost of $1.80 per glass. With fast wifi and an inviting ambiance, we decided to thaw out a little longer and stay for a few more glasses. Definitely a great stop to rest your tired feet near the heart of Prague's Old Town.
The wine pours are so heavy, it's like three glasses in one! Great value!  | Best Food in Europe
Stay tuned! More great foodie finds to be added as we find them along the way!