Many may not think of heading out on Lake Michigan during the winter months, but we had a fabulous time aboard The Odyssey Chicago cruise.  At this time of the year, everyone seems to be organizing holiday gatherings, social get-togethers, and special events.
With our recent arrival back to Chicago, a group of us were looking for a fun night out on the town. We contacted the folks at Entertainment Cruises for a night to remember and they suggested the Chicago Sunset Dinner Cruise on Lake Michigan aboard the Odyssey.
Odyssey Chicago Cruise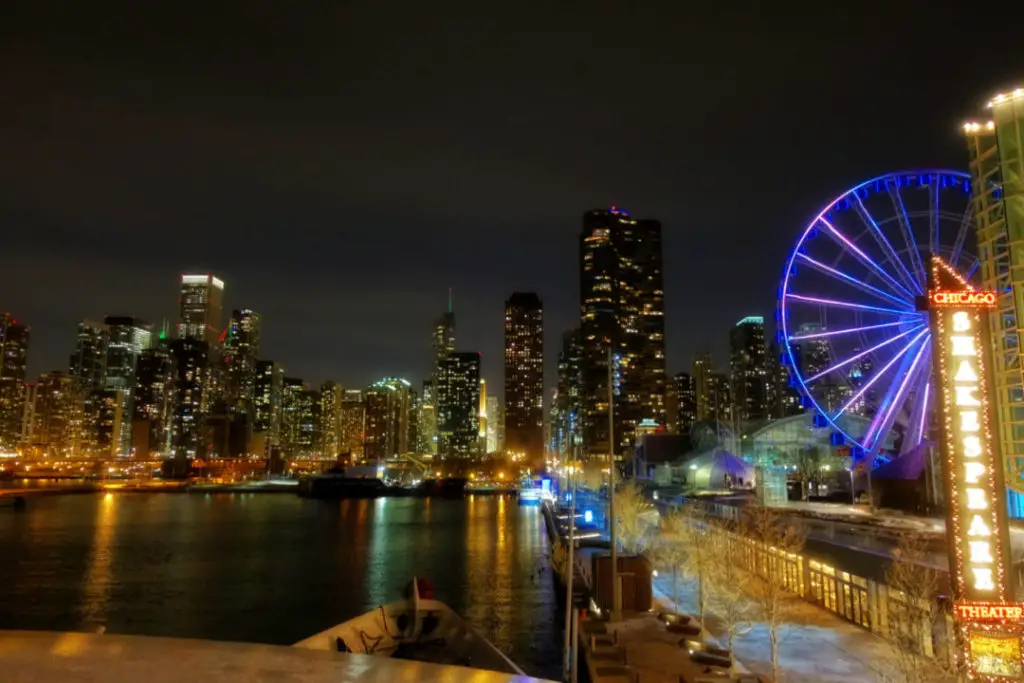 It was a crisp, winter evening in Chicago. There was a light dusting of snow on the ground and clear skies. Everyone in our group was excited to enjoy an amazing night with drinks, dinner, dessert, and dancing.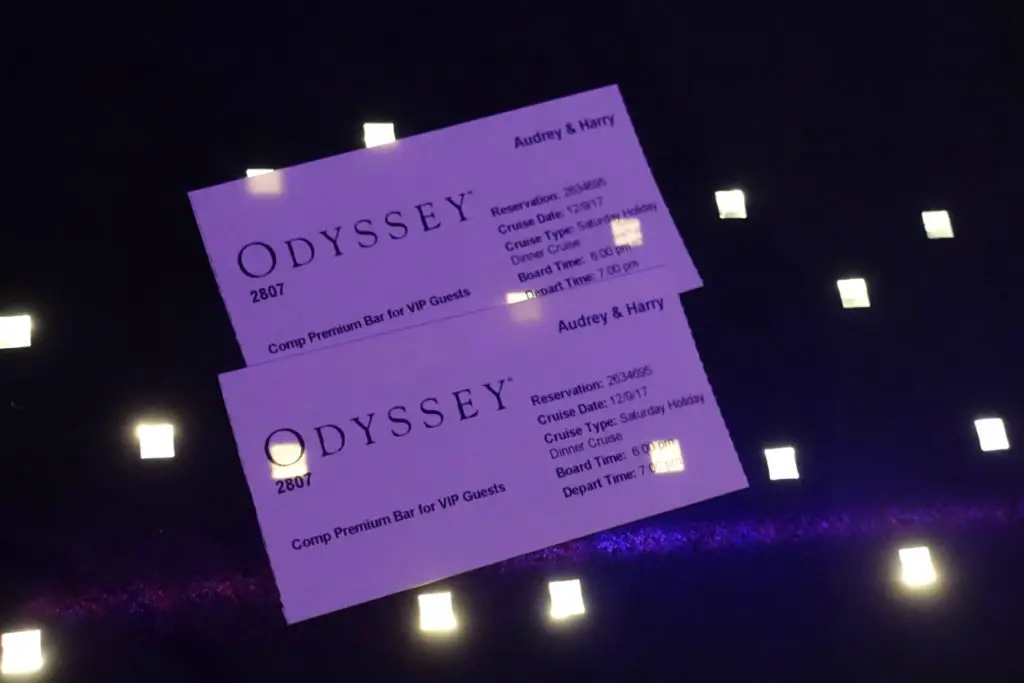 Onboard Odyssey
We were welcomed on board with a complimentary glass of pink sparkling wine to help get the party started. Dinner includes baked bread, a choice of soup or salad, and the main course from a select menu.
We chose the beef rib tips and traditional roast turkey dish. A dessert bar is included in the price. Those looking for an extra special night may want to consider getting the VIP experience as we did.
For us, the highlight of the night is the view from the outdoor deck. Chicago's skyline is truly breathtaking. Seeing the signature architecture, from out on Lake Michigan is a sight to behold.
Insider Tip
Here's an insider tip! Be sure to take a few minutes when The Odyssey departs Navy Pier to go up to the top viewing deck. This is your chance for the ultimate photo opportunity.
Best Views of Chicago Skyline
From a tourists' perspective, a night on The Odyssey is a must. Not only are you experiencing one of the best views of Chicago's skyline, but you get to enjoy a great party too! The Odyssey has a pretty hot DJ, playing all the best hit songs to get everyone on the dance floor.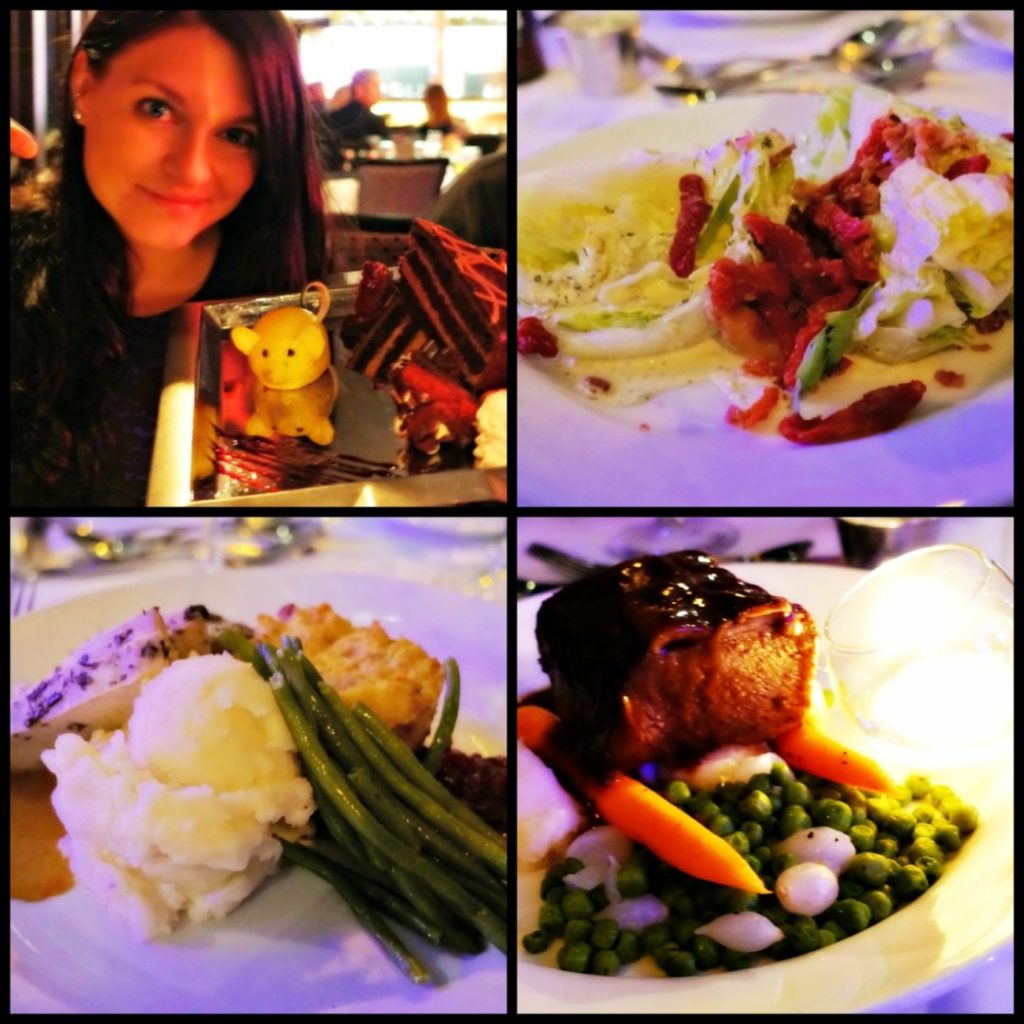 The only negative is that the night went by so quickly. If you like to dance like us, you may want to start dinner sooner than later. Also, be sure to carve out time to bring a cocktail up on the deck to savor those iconic Chicago views.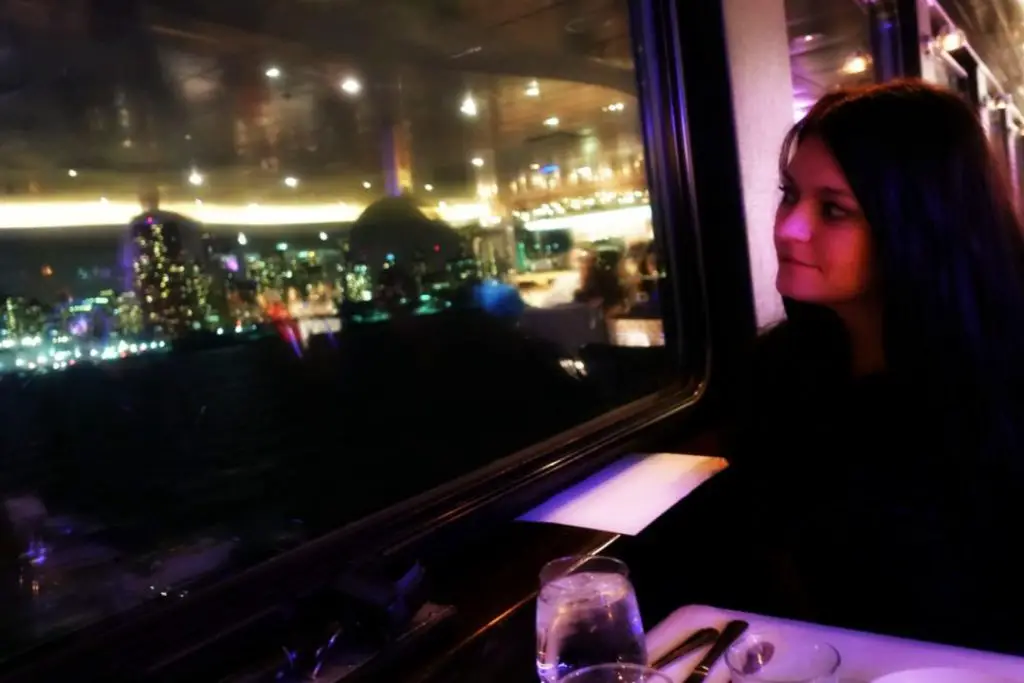 Overall, cruising Lake Michigan was a great alternative to the traditional, boring Christmas party. For those that want to go beyond the conventional cookie exchange or ugly Christmas sweater party, consider an Odyssey dinner cruise for your next holiday gettogether!
Looking for a cruise down the river during lunch? Make sure to check out the Premier Chicago River Architectural Lunch Cruise.
You've Got to See This Short Clip of Our Experience to See What We Ate, Drank, and How We Danced!