Are you looking for secrets and hidden gems of Game of Thrones in Dubrovnik, Croatia? This guide will share insider tips for those that want to discover the secrets and hidden gems of Dubrovnik, Croatia. In the last few years, Dubrovnik has experienced a massive surge in tourism. With its Game of Thrones filming locations, frequent celebrity sightings, and picturesque beauty, business is booming in Croatia's most visited destination.
Although Dubrovnik is definitely worth a visit, it's often hard to escape the cruise ship tourists and summer-time crowds. The key to finding Dubrovnik's charms lies in knowing and searching for its hidden gems.
Secrets and Hidden Gems of Game of Thrones in Dubrovnik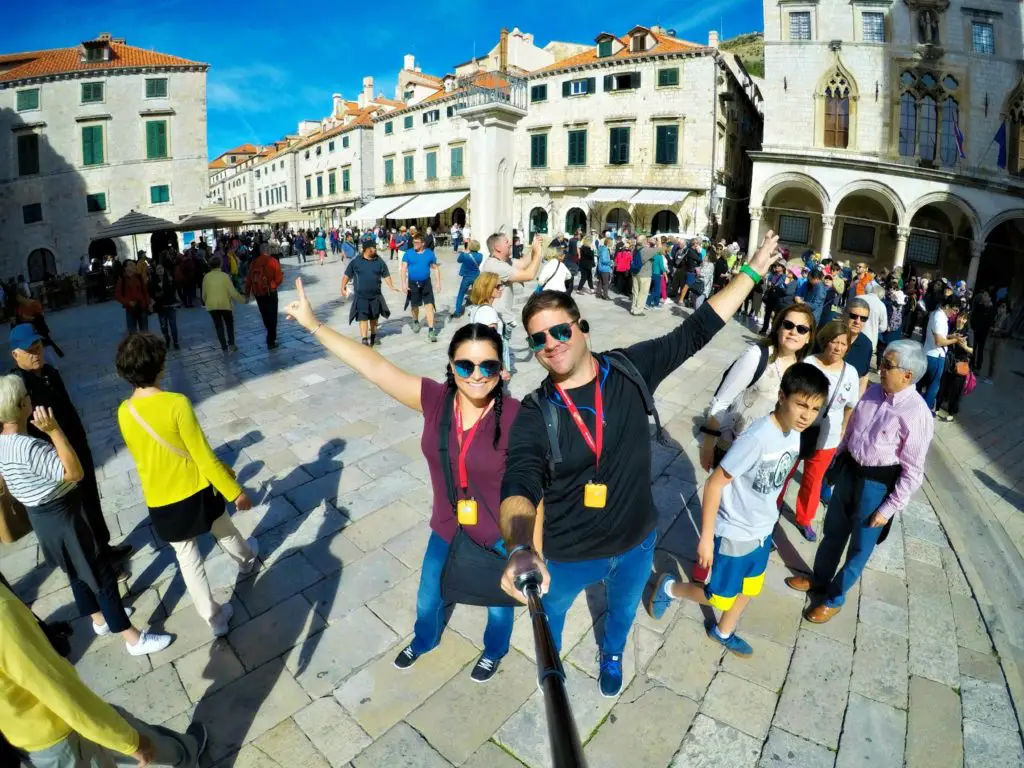 One of our travel passions is searching for travel oddities & curiosities that are hidden within a city. Upon discovery, it makes us feel like successful treasure hunters! While living in Croatia, we decided to go on a small ship cruise that departed from Dubrovnik. While touring Dubrovnik's Old Town we came across some really interesting finds. See how many you can find!
A Game of Thrones Premonition?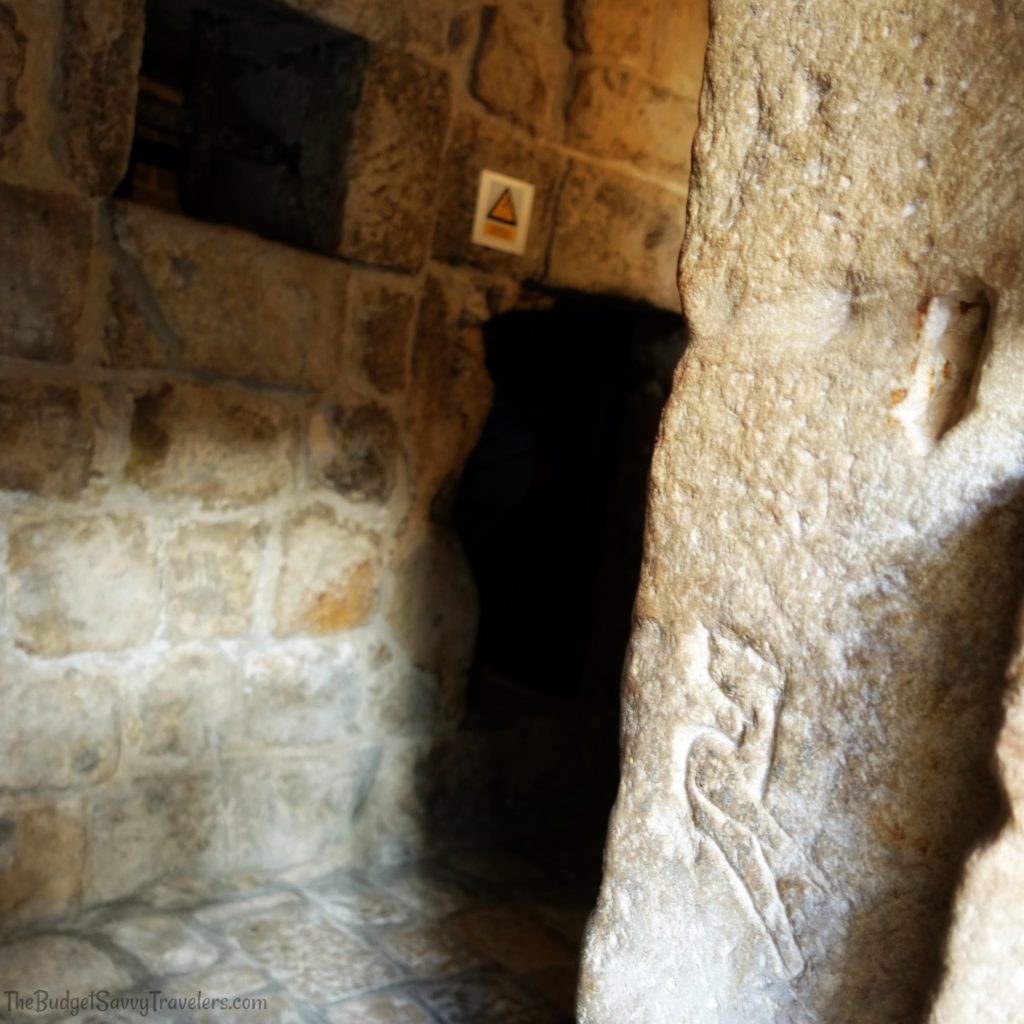 A dragon is etched on the stone wall outside an old prison cell that kept the hardest criminals locked in the Rector's Palace. Was it a Game of Thrones premonition?
Unprotected UNESCO
Look for signs that show tourists where the numerous bullet holes and damage remain from the Seige of Dubrovnik. This missile shot pictured below can be seen inside the Franciscan Monastery Museum.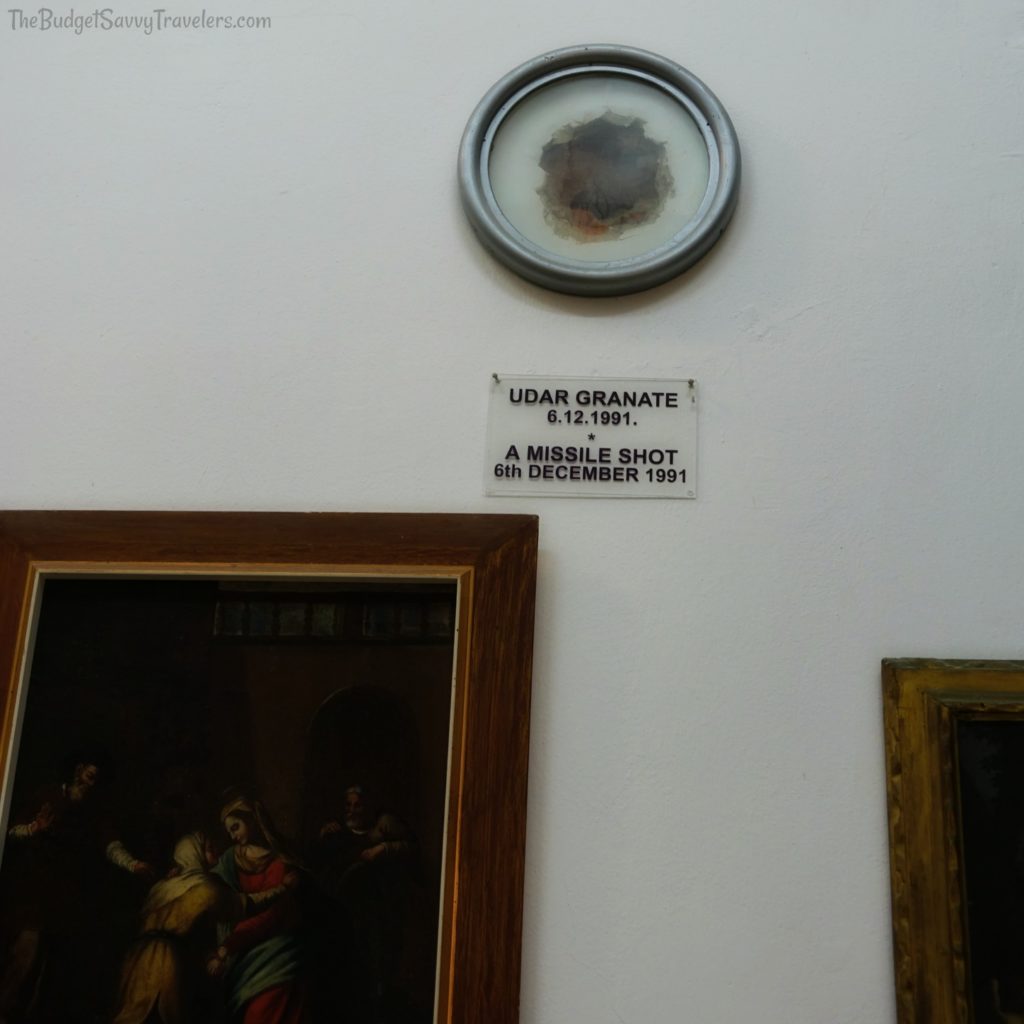 The damaging attack was part of the Yugoslav War and took place on December 6, 1991. During this time, Dubrovnik was listed as a UNESCO World Heritage Site. The attack illustrated to the world that just because there is a designation to preserve a site, doesn't mean that it is a guarantee that all will abide by it. Admission costs about EUR 4.
Europe's Oldest Pharmacy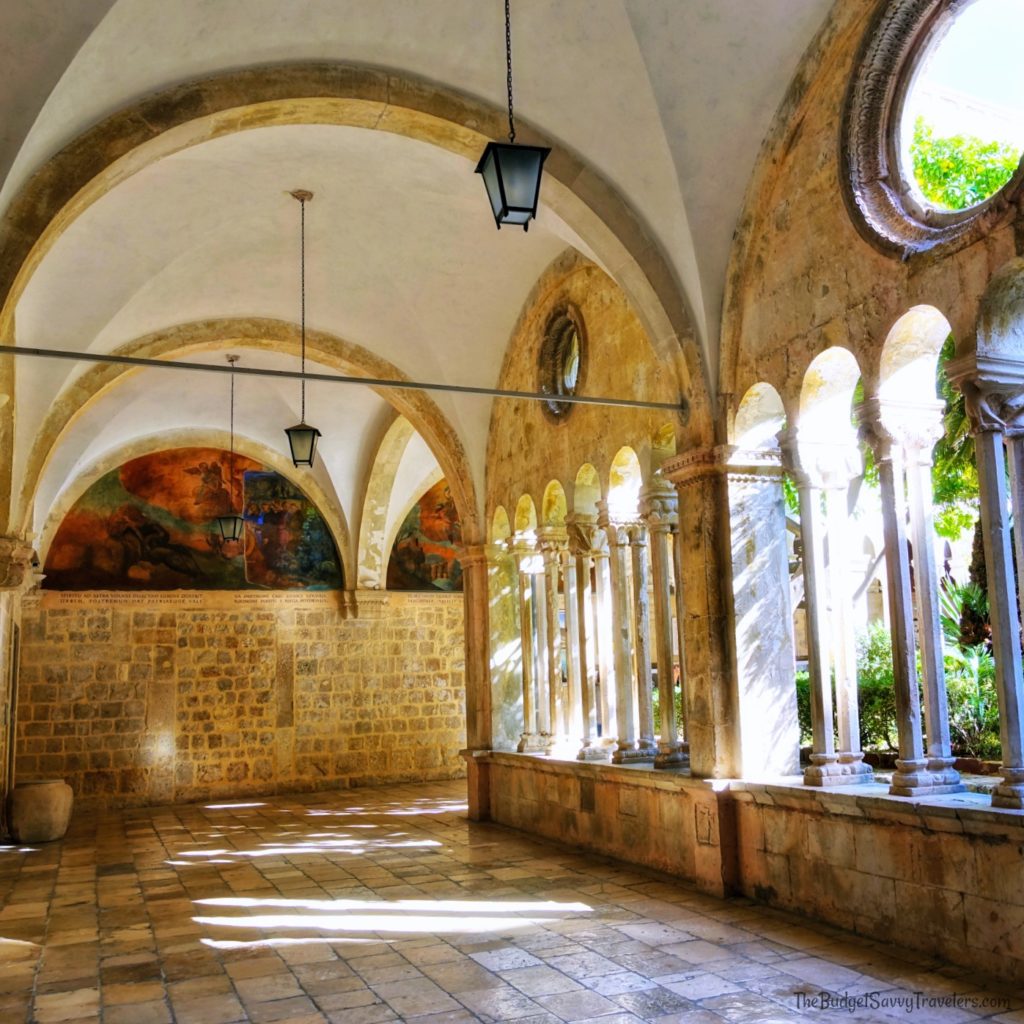 Admission to the Benedictine Monastery includes the opportunity to visit what is claimed to be Europe's Oldest Pharmacy. The one-room display features a very small collection of medical books, pottery, and utensils. Most claim that the mid-14th-century cloister and courtyard are really the highlight of the visit. Take note of the detailed animal sculptures on the columns.
Somebody's Watching Me
Inside the Franciscan Church, a mysterious hand reaches out holding a crucifix from the pulpit. Remember Halloween is not celebrated in Croatia – so this isn't just a decoration! Admission is free.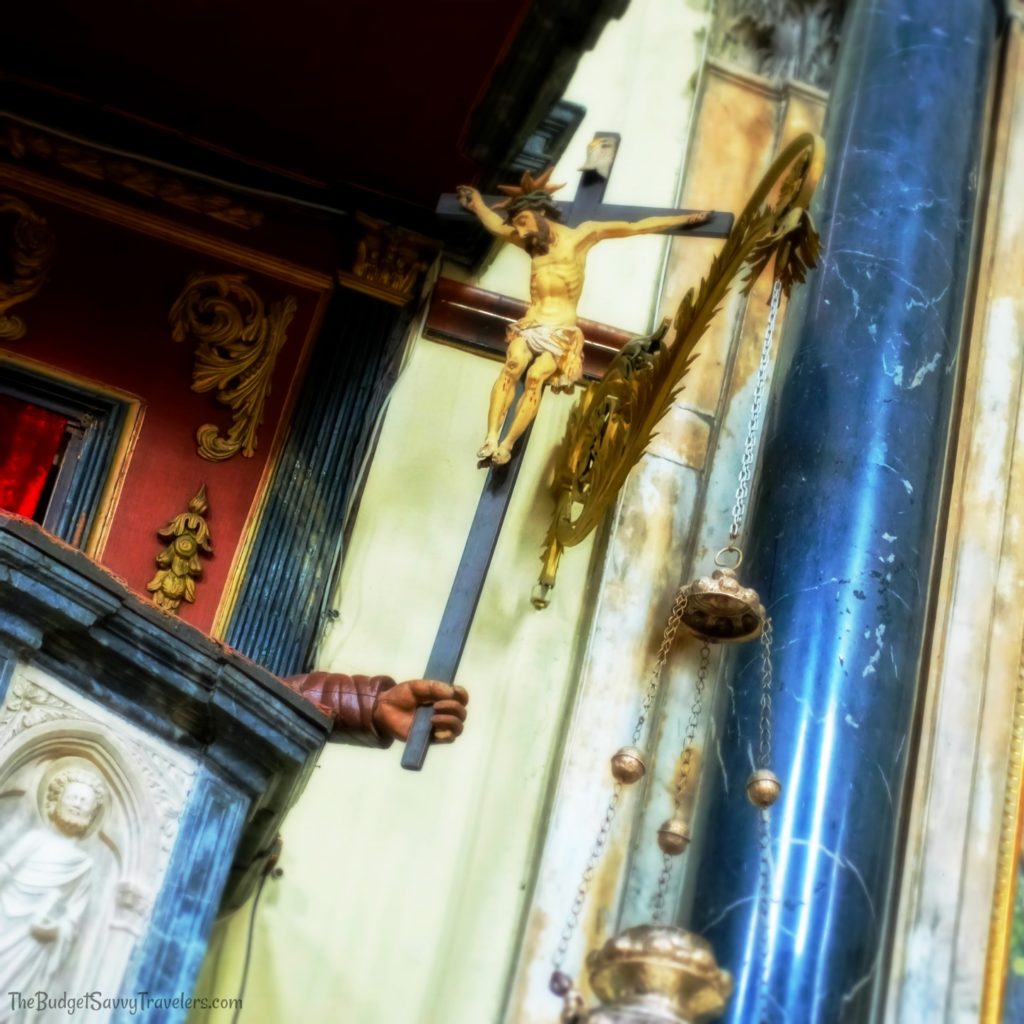 Stairs to Heaven
A precarious ladder sits at the very top of the Dubrovnik Cathedral leading to the cross that adorns the top of the dome. Would you have the nerve to climb it?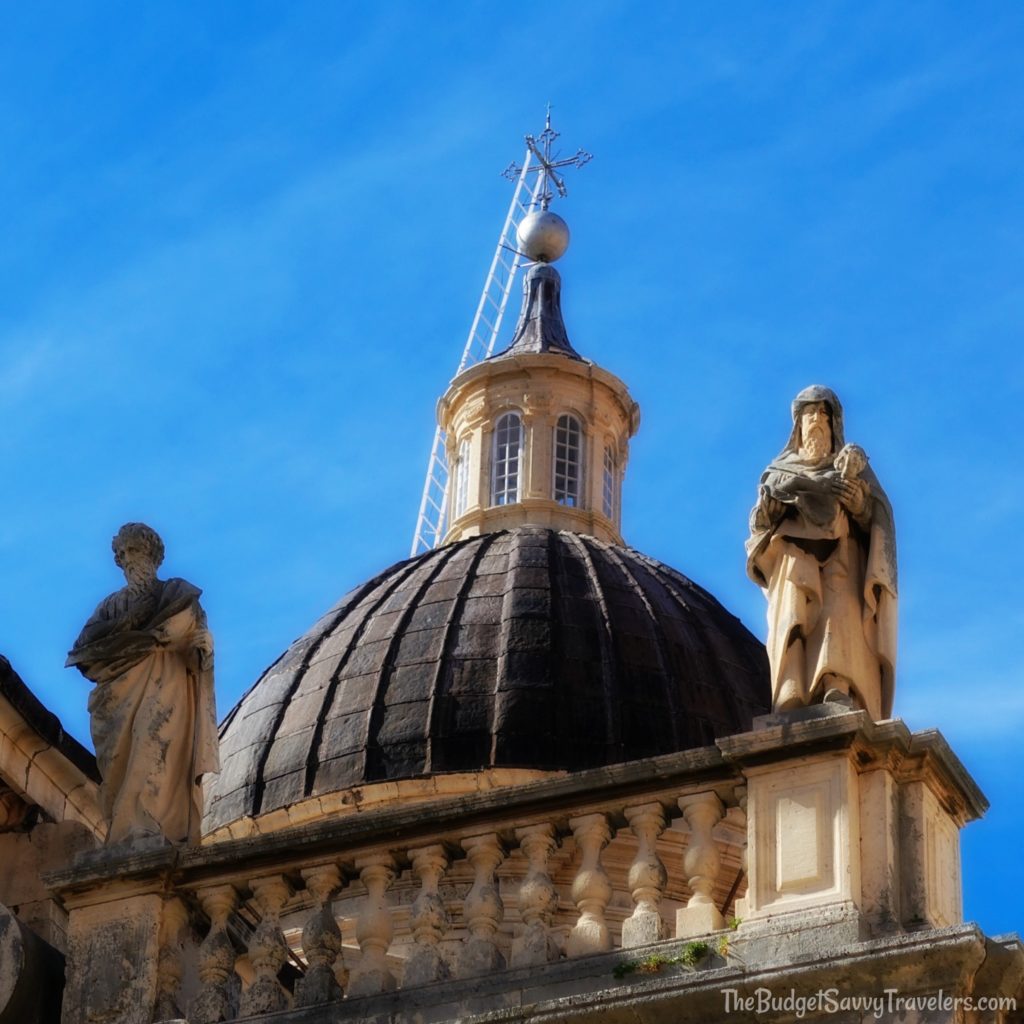 Owl Love You Forever
Just left to the entrance of the Franciscan Monastery, a mysterious owl-inspired gargoyle sticks out of the stone wall. There's an old legend that claims that men who manage to hop onto the head, maintain their balance, and remove their shirt, all while still facing the wall will forever be lucky in love. A long time ago, the pipes were rerouted so rainwater no longer flows from its mouth.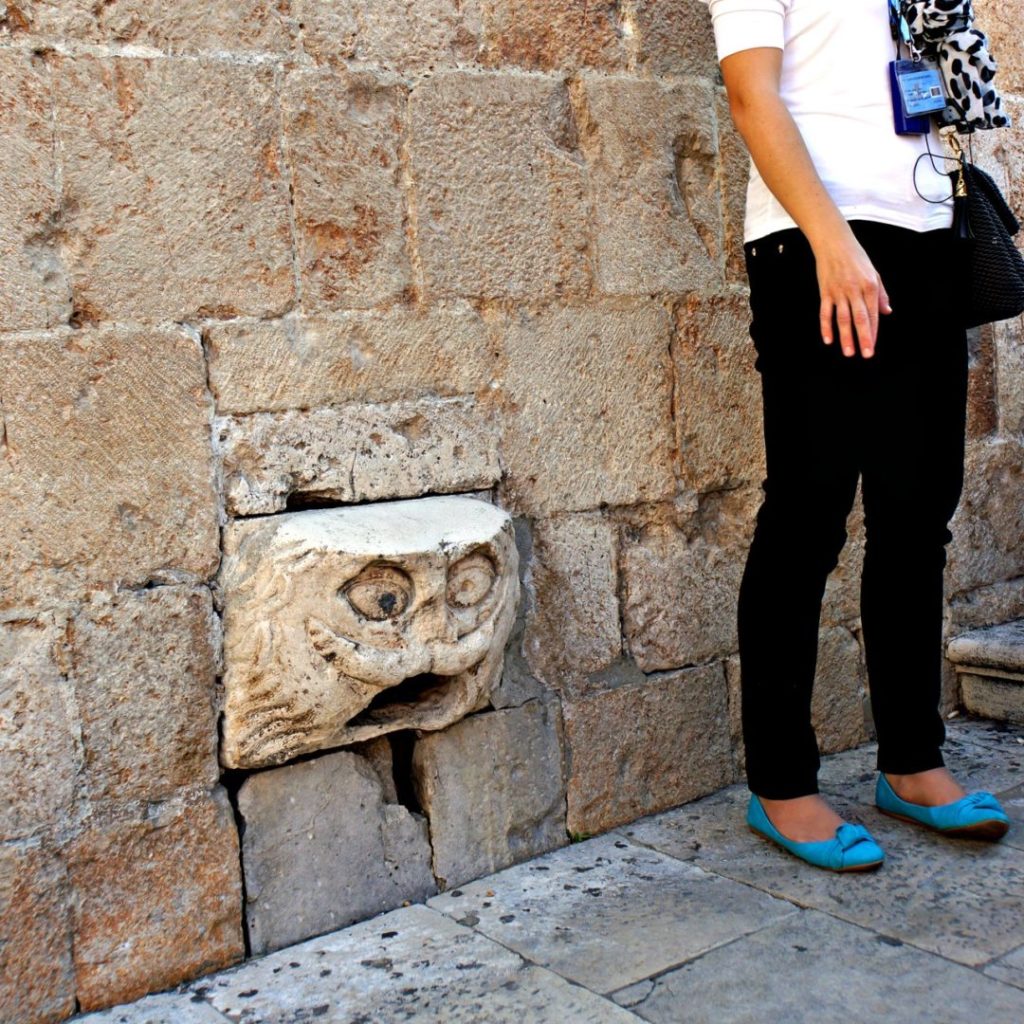 The Relic of St. Silvan
Inside the Church of Saint Blaise, a glass coffin contains the body of Saint Silvan. Not much is known about him or his history, but the church claims that his body has not decayed in over 1500 years.
Look closely to see the bloody gash on his neck, indicating that he was martyred, which occurred in the 4th century. Many think the body is simply made of wax. There is no admission cost to enter the church.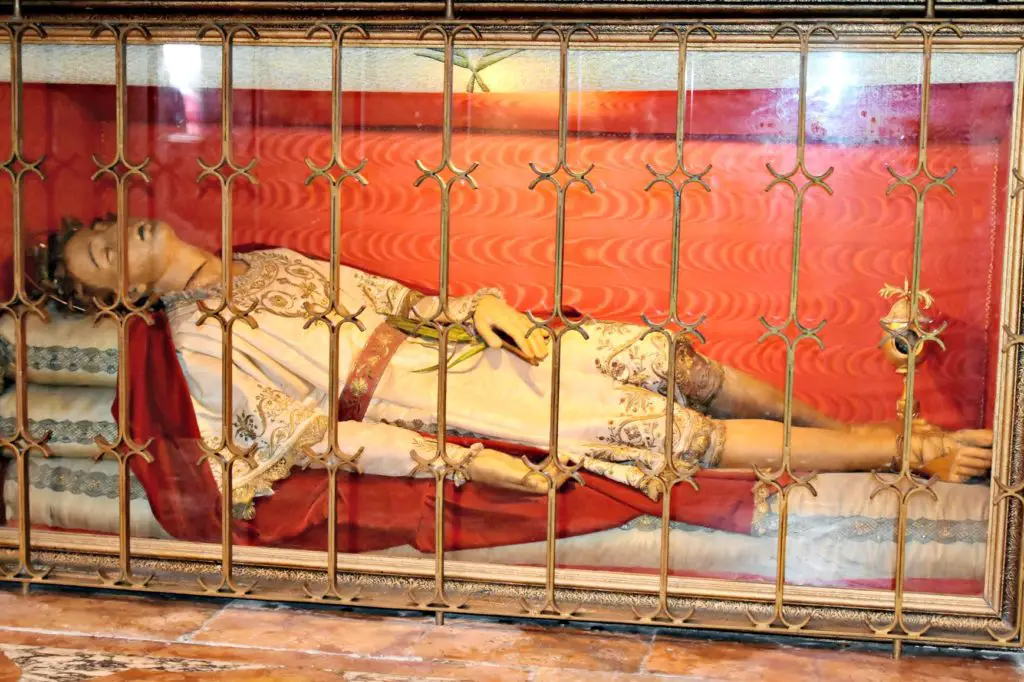 Drinks on the Edge > Dubrovnik Croatia
If you're looking for a change of scenery, head to Café Buža which actually lies outside the Dubrovnik city walls. The café can be hard to find. From the cathedral, head south up some steps, and through the narrow cobblestone pathways.
Look for the arrow signs pointing the way to "cool drinks." The cafe bar is a quiet retreat with sunset views of the Adriatic. On summer days, cliff jumpers make for some great, local entertainment.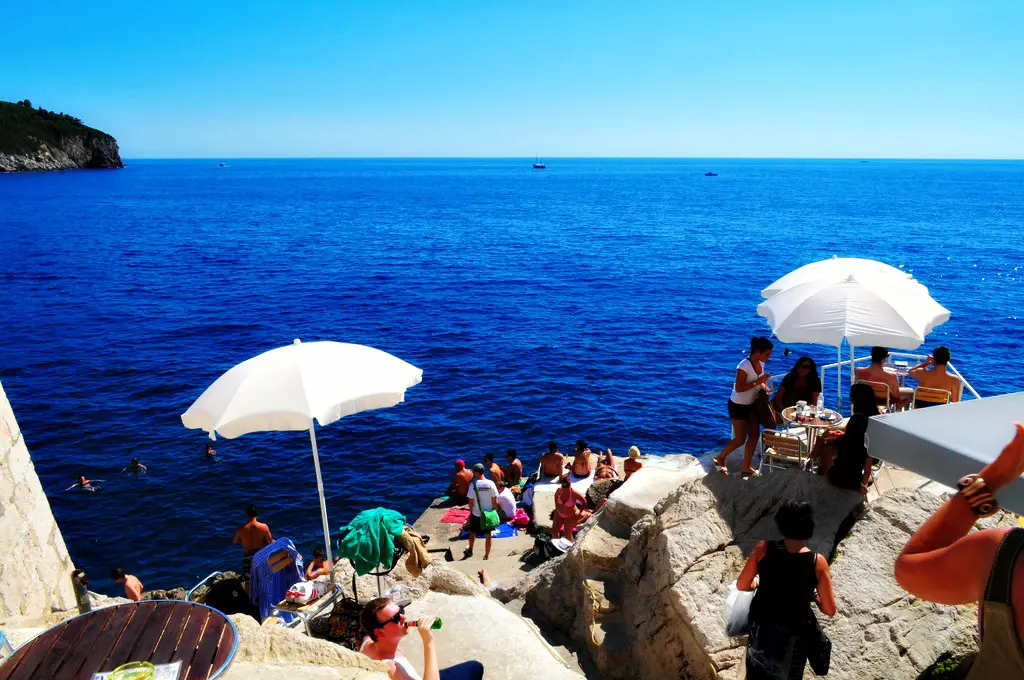 Dubrovnik Cathedral Treasury
For an admission fee of about EUR 3, visitors interested in reliquaries can get a glimpse of the cathedral's extensive gold and silver-plated treasury. Behind a wall of glass, is a collection of holy body parts and relics. Stand-out items include the gold-plated arm, leg, and skull of Saint Blaise, what is claimed to be a piece of the true Cross, and a section of baby Jesus's swaddling clothes.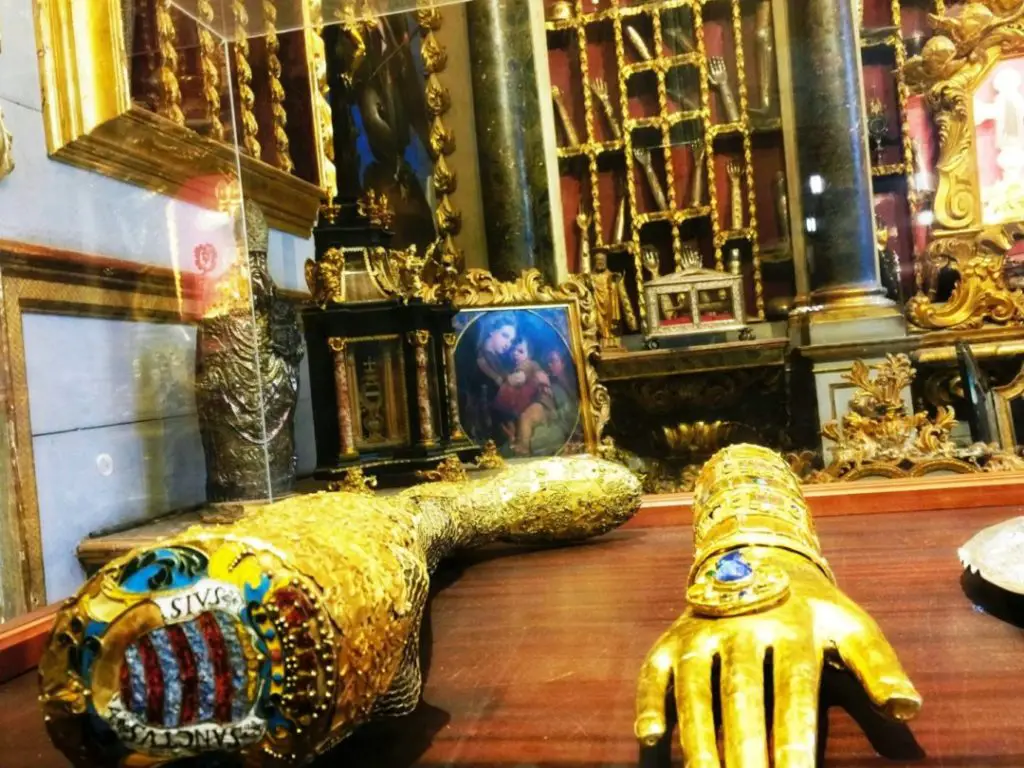 We invite you to join in on the fun as we explore Dubrovnik. Check out our vlog featuring the city below.